Doing Business in...Jersey
Jersey, Channel Islands, is a leading International Finance Centre (IFC) of substance with strong international connections and an expert workforce in wealth management, funds, capital markets and banking. With a progressive attitude towards regulation, innovation and digital trends, Jersey remains at the cutting edge of the finance industry for clients and connections the world-over.
Contributed by Jersey Finance
Read More...
Firms in the Spotlight
Jersey Finance
EXPERTISE Jersey Finance is the dedicated, reliable voice of the finance industry in Jersey. The organisation, while representing experts from across the IFC including from law, banking, funds, private wealth, and capital markets, also has its own in-house technical experts who represent the finance industry's needs on legislation, regulation and innovation to enhance Jersey's offering …
View Profile...
Voisin Law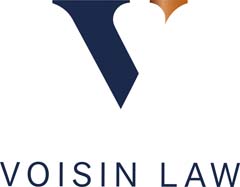 Voisin is one of Jersey's leading law firms, with particular expertise in litigation and commercial matters, including the use of Jersey trusts, companies and partnerships, banking, structured finance and funds.
View Profile...
Legal Market Overview
---
Data extracted from The Legal 500 Client Service Survey. Data point size indicates number of Legal 500 firm rankings in Jersey in 2019-20). Color strength indicates positive client scoring. All firm scores on display are positive relative to UK Benchmark score for this criteria.

Jersey: TOP SCORING FIRMS: CLIENT SERVICE™
Every year, Legal 500 research contacts more than 150,000 clients to access their views on the service they have received from law firms.
The table above is extracted from the 2020 survey. Research towards the 2021 edition, available this Autumn, has already begun. When completed it will be the biggest and most exhaustive study of client satisfaction ever conducted in the UK.
For more information see Legal 500 Client Service Survey 2020