Doing Business in...
Iran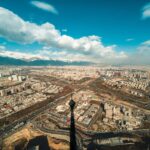 Introduction. Iran is situated at the geographic nexus of the Middle East, Levant, Russia, Central Asia and Indian subcontinent. It connects the Caspian Sea and the Persian Gulf, and lies on the ancient and modern route from the Mediterranean to the subcontinent and China. It shares land borders with Iraq, Turkey, Armenia, Azerbaijan, Turkmenistan, Afghanistan …
Contributed by Sabeti & Khatami
Read More...
Firms in the Spotlight...

Sabeti & Khatami
Sabeti & Khatami is a legal practice offering clients first-rate advice, commercial awareness, effective solutions and outstanding service on matters of Iranian law with an international element. The firm aims to establish enduring relationships of trust with the most discerning clients and to be their legal advisor of choice on strategic or complex matters of …
View Profile...
Firms in the Spotlight...

Hatami & Associates International Law Firm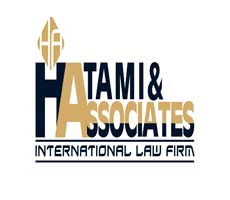 Hatami and Associates International Law Firm is a leading global business law firm. International trade, energy and foreign investment form the core of its practice. Unrivalled and unparalleled in its client services, Hatami and Associates has, throughout years of outstanding service, developed a long-lasting track record of success with a list of prominent multinationals in …
View Profile...
Overview
Iran's economy is starting to emerge from a long period of stagnation caused by economic sanctions imposed by the United Nations, as well as the United States and European Union, fluctuations in oil price and the financial impact of the Covid-19 pandemic. Despite the restrictions of economic sanctions, any increase in oil price has directly boosted revenues and led to growth in oil export volumes. Iran's economy has also benefitted from the UAE, one of its main trading partners, who increased investment and trade with the country in 2022 due to its strategic geographical position. Inbound cross-border activity has diminished understandably over the past few years due to the demise of the Joint Comprehensive Plan of Action, however there has been a palpable pick-up of Russian and Chinese interest of late, given these states' non-participation in Western sanctions. Climate challenges have also hurt growth in Iran with record temperatures and low rainfall contributing to reduced agricultural productivity which in turn constrains the pace of recovery. Recent political protests in the country, following the death of university student Mahsa Amini in the custody of the Guidance Patrol (commonly known as "morality police") after her arrest for allegedly violating Iran's mandatory hijab law have been described by some as greatest challenge to the Iranian government since the 1979 Islamic revolution.
Practice Areas