Doing Business in...
Iran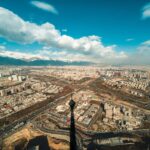 Introduction. Iran is situated at the geographic nexus of the Middle East, Levant, Russia, Central Asia and Indian subcontinent. It connects the Caspian Sea and the Persian Gulf, and lies on the ancient and modern route from the Mediterranean to the subcontinent and China. It shares land borders with Iraq, Turkey, Armenia, Azerbaijan, Turkmenistan, Afghanistan …
Contributed by Sabeti & Khatami
Read More...
Firms in the Spotlight...

Hatami & Associates International Law Firm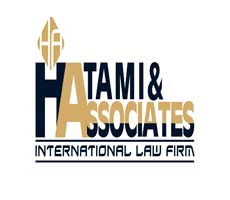 Hatami and Associates International Law Firm is a leading global business law firm. International trade, energy and foreign investment form the core of its practice. Unrivalled and unparalleled in its client services, Hatami and Associates has, throughout years of outstanding service, developed a long-lasting track record of success with a list of prominent multinationals in …
View Profile...
Legal Market Overview
The past couple of years have been tough for the Iranian economy, having been suppressed by both Covid-19 and international sanctions. As a result of these sanctions, access to foreign funds has been restricted, which has led to depreciation of the national currency and an increase in inflation. Despite these headwinds, Iran has managed to have a functioning domestic economy, including local manufacturing. Decrease in oil revenues and cost of Covid-19 regulations have coupled to further increase overall debt. Hopes for further nuclear diplomacy were been buoyed following the US elections, although the fact that Russia remains a key part of multilateral negotiations has caused concerns with that process being side-tracked by the Russian invasion of Ukraine. Iran's closest trading partners continue to include China, Turkey, India and, despite complicated relations, the United Arab Emirates.
The changes in the political relations between Iran and the US have brought a lot of difficulties for law firms, who have been able to secure work in areas such as oil and gas, finance, pharmaceuticals, and chemicals. The amount of cross-border work has gone down due to sanctions, but the firms are now assisting clients with work on M&A, fund compliance, sanctions in the medical field, trade marks and export, although the sanctions do affect legal services, bearing in mind that like any other global business, law firms as a matter of necessity use the services of major banks who are at risk of penalty for any facilitation of non-compliance.