Firms in the Spotlight
DMD Advocates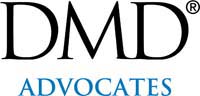 DMD Advocates is a leading full-service law firm in India with focus on solutions and results through a unique holistic approach that blends its expertise and decades of experience in five core practice areas – litigation and dispute resolution, corporate, taxation (direct and indirect), regulatory,  and intellectual property rights.
View Profile...
Legal Market Overview
As with most countries, India is going through economic challenges as a result of the pandemic. However various sectors of the economy continue to yield ample work, driven by foreign investment, innovation, and regulatory developments. 
Corporate and M&A transactions have continued at pace in the tech, healthcare, infrastructure, education, and e-commerce sectors, driven in large part by the growing appetite of foreign investors from countries such as China, the UAE, and the US. The most successful company in this regard is Reliance Jio, having raised billions of dollars through FDI in 2020.
Equally, M&A is an attractive route for distressed corporates following the government's moratorium on term loan repayments announced at the beginning of the lockdown and extended for up to two years on the 1st of September 2020.
Although this measure is critical to protecting the livelihoods of vulnerable SMEs across the country, it poses new risks to the economy. On the one hand, banks have started to take an extremely reserved approach to lending – despite the recent credit guarantee scheme introduced to incentivise lending to the SME sector – which threatens to compound the very problem that the moratorium seeks to address, although mutual funds and other NBFCs are doing their part to support struggling companies.
At the same time, financial institutions are in a relatively precarious position, which has led to a major surge in capital raising activity. By way of example, ICICI Bank and Yes Bank obtained 15,000 crore through a QIP and a follow-on public offering, respectively. While this provides a degree of liquidity to weather the storm and prepares banks for the possibility of loan defaults, it is by no means a full proof solution, especially since the scale of the financial crisis remains unclear.
Apart from this surge in activity in the BFSI sector, equity capital market transactions have suffered a downturn given the uncertainties in the economy. However, bond offerings are expected to gain traction in order to meet the financing demands of India's large, government-led infrastructure projects, which are seen as critical to modernising the country's transport system and strengthening its economy. The largest ongoing project is the Delhi-Mumbai Trade Corridor, a 1483km railway track which will provide a direct and efficient trade route between the north and south of India.
While infrastructure in India continues to represent a major source of activity for lawyers, litigation is one of the domains that has suffered the most as a result of COVID-19, as judges have had to focus almost exclusively on the most urgent cases before them and postpone less pressing matters.
Force majeure disputes have proved to be particularly prevalent. Under the doctrine of force majeure, a high volume of companies in India are seeking interim relief from their contractual obligations, often under supply chain agreements, on the grounds that the economic disruption caused by the pandemic makes it impossible for them to honour their obligations.
Another notable area of growth is white-collar crime litigation. Since the Fugitive Economic Offenders Act, 2018 came into force, enforcement agencies have reported a major increase in fraud and other forms of financial crime, driven in part by tougher regulatory scrutiny and more of an emphasis on forensic investigations.
In the TMT sector, COVID-19 has emphasised the advantages of innovation over tradition. OTT broadcasting services are increasing in prevalence and attracting considerable foreign investment, in large part because they are not subject to the same regulatory restrictions that traditional media outlets face. Fintech products and services, such as cryptocurrency platforms, are being taken more seriously by the government, evidenced by the fact the RBI now requires fintech companies to register on its platform as NBFCs, ensuring regulatory oversight.
Data protection law is also undergoing a period of regulatory development, illustrated by the Personal Data Protection Bill, which is currently making its way through parliament and is expected to provide much-needed clarity regarding the use of consumer data. However, the proposed legislation contains provisions that enable the government to extract personal data for its own storage and use. Parliament is trying to justify this provision by framing it within the context of the 'social ownership' of data, which refers to the idea that personal information can be used to shape public policy by capturing key socioeconomic issues.
Unsurprisingly, the economic challenges presented by COVID-19 have led to numerous restructuring and retrenchment mandates for lawyers to handle.  Added to this, the Code on Wages was recently passed, which has provided rights to employees in numerous previously unregulated sectors, including the entitlement to a minimum wage.
The Legal 500 Client Service Survey
Data extracted from The Legal 500 Client Service Survey. Hover over data points to reveal number of Legal 500 firm rankings for this jurisdiction. All firm scores on display are above the Global Benchmark score for this criteria.