Doing Business in...
Cyprus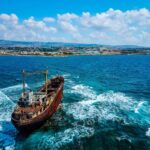 C. Samir & Co LLC. Our remarkable deliverance of unique solutions and projects over the single course of five years positively represents our vision and ambition for future undertakings. Such is equally translated through our diversified clientele covering more than 35 countries and 65 jurisdictions. We stand as The Law Firm of choice for clients …
Contributed by C.SAMIR & CO. LLC
Read More...
Legal Market Overview
There has been a temporary closing of the courts in Cyprus because of Covid-19, leading to significant delays in the court system. On a positive note, however, at the start of 2021, the government published procedural regulations on the electronic registration of documents in court; this is seen as a major step forward for the judicial system in Cyprus. Another major initiative is the advent of the proposed Commercial Court. In Cyprus there is a large volume of high-value and multijurisdictional disputes that are being adjudicated in Cyprus. A bill has been adopted to establish a Commercial Court and an Admiralty Court in Cyprus. These measures are designed to speed up the legal procedures and boost the island's prospects as an attractive investment destination.
As a consequence of the downturn in the global economy, local law firms have been more active in restructuring and refinancing work, although there has been less M&A activity. As Cyprus has a favourable tax regime, is a stable country and has a strategic location, some firms have noticed that multinationals are increasingly setting up their headquarters in Cyprus – especially in the technology and gaming sectors. Some firms remark that this trend has also increased as a result of Brexit and the political instability in Lebanon. There has also been more regulatory work and some firms are developing niche expertise in crypto currency work.
Work on proposed acquisitions, disposals and restructurings relating to distressed assets is again increasing and firms have noticed a steady increase in corporate and commercial work from technology sector companies and in the fintech industry. Firms have also been busy advising on data protection issues and on a myriad of complex employment matters.
Elsewhere, a new law has been enacted in Cyprus that transposes the European Trademarks Directive and has made changes to the legal system of registration, maintenance and the protection of trademarks in Cyprus. These significant changes have been welcomed by the legal community.
The outlook remains positive for Cyprus. It has many excellent firms that have considerable expertise in diverse areas of law. These firms also enjoy an excellent working relationship with major international law firms and are well-placed to handle a broad range of complex cross-border matters.