Doing Business in...Cyprus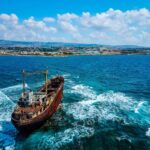 Our remarkable deliverance of unique solutions and projects over the single course of five years positively represents our vision and ambition for future undertakings. Such is equally translated through our diversified clientele covering more than 35 countries and 65 jurisdictions.
Contributed by C.SAMIR & CO. LLC
Read More...
Legal Market Overview
Cyprus is seeking to position itself as an international financial centre. It is establishing a business-friendly tax regime through a system of double taxation agreements. The legal market has for some time been moving away from traditional family-run legal firms. There continues to be a demand for increased specialism and firms are keen to attract talented professionals with international qualifications and experience. The banking sector in Cyprus is diverse with a range of domestic and international banks. Some law firms have noticed an upsurge in work on non-performing loans. The tourism industry is booming. This has led to more construction work locally and an increased cash flow for some contractors. As a result of this there has also been more transactional work. Firms have also reported an increase in shareholders disputes and in cross-border litigation. To deal with this upsurge in claims a Commercial Court will be established in the next year. Its remit will be to deal with high-value claims. Cyprus remains one of the world's preeminent shipping centres and its admiralty court is a key forum for resolving maritime disputes. There is an air of cautious optimism in Cyprus for the year ahead.
---
Firms in the Spotlight
Patrikios Pavlou & Associates LLC

Patrikios Pavlou & Associates LLC is a leading, highly recommended and multi-awarded law firm based in Cyprus. With more than 56 years of experience in the local and international legal market, the firm is renowned for its involvement in some of the largest cross-border transactions and complex litigation and arbitration matters and its exceptional client …
View Profile...
Soteris Pittas & Co L.L.C

SOTERIS PITTAS & CO LLC is a boutique law firm, focusing on the areas of law related to business activity and dedicated to providing its clients with outstanding, highly personalized, legal representation.
View Profile...
Andreas Georghadjis & Co
View Profile...
P. N. Kourtellos & Associates LLC

P. N. Kourtellos & Associates LLC is an independent and dynamic law firm, one of the new generations of Cyprus law firms which are breaking ground and rethinking the practice and substance of law. Founded by Dr Pavlos Neofytou Kourtellos and Ioanna Demetriou in 2011, primarily as a multi-service commercial law firm based in Limassol, …
View Profile...
A.G Erotocritou LLC

A.G. Erotocritou LLC has firmly established itself as a "top tier" leading law firm in Cyprus, having cultivated an unrivalled reputation for excellence, with an impressive track record and an all-embracing legal service capability, underpinned by an acute sense of commercial awareness.
View Profile...