Legal Market Overview
Among the most industrialised countries in Latin America, Chile's dominant industries include mining (by far the world's top copper producer), manufactured products and agriculture; but with domestic demand set to fall, in May 2022, Chile's Finance Ministry estimated GDP at 1.5% in 2022, sharply down from an earlier forecast of 3.5%. It is also expected that annual inflation will rise steeply during 2022, the increase in consumer prices a consequence -in part- of recent large-scale spending, which was further exaggerated by the country's Covid-19 stimulus programmes, but also reflects broader global economic preoccupations.
As a result, support is already dwindling for Chile's youngest-ever president, the 36-year-old Gabriel Boric, who won a second round run-off against far right candidate José Kast in March. Fundamental to the difficult scenario confronting the country is the legacy left by former president Sebastián Pinera, who bequeathed his successor the re-writing of the country's constitution by a popularly elected Constitutional Convention, elected in 2021.
Back in 2019, some 80% of voters backed constitutional renewal in what emerged as the 'estallido social' – a social opposition movement that at its height before the Covid-19 pandemic, brought millions of protesters onto the streets across the country's major cities. Three years on, enthusiasm has ebbed – all the more so in the face of a new constitutional text that -whatever its positive intentions- is poorly drafted and which lacks overall coherency and structure. As a result current voting intentions suggest that the new draft will be rejected – a step that itself risks a certain political vacuum – and Boric's popularity continues to fall. [Since the foregoing, the 4th September plebiscite saw the population take a step back from the constituional draft delivered by the Covention, with an overwhelming 60% / 40% rejection; while this does not conclude the process of constitutional review, it certainly re-draws the discussions parameters, and reconfirms previous the prior judicial norms and securities, much to the relief of the business sector  – and indeed, the region as a whole].
Notwithstanding the market's economic uncertainties and its ongoing adaptation to the pandemic (through the implementation of remote work systems and more intensive utilisation of tools and technology), Chile's top law firms have continued with business as usual, advising on the country's most complex, innovative and headline corporate law, finance and capital markets deals; energy, mining and real estate construction projects; mandates involving environmental issues, taxation, and labour and employment law; and dispute resolution (comprising, litigation, white-collar, and domestic and international arbitration work), among several others.
With the Chilean legal market traditionally lacking diversity (both minorities and women are disproportionately absent from leadership roles), Chilean law firms are increasingly active within the Chilean branch of the Women in the Profession (WIP) programme of the Vance Center for International Justice; and several legal practices can now claim 40% – or even higher – female/male ratios among their staff, and with ever-increasing numbers of women at partner level. Law firms are also increasingly implementing new policies to allow for flexibility for employees with young children.
The Chilean legal scene remains a hive of activity, with new and specialised firms repeatedly emerging. In early 2022, the ever-developing compliance and investigations space witnessed the arrival of compliance boutique Compliance Metrics, which was launched by former Carey associates and in-house compliance officers Maximiliano Portales and Hector Juan Hernandez; and Chilean litigation, regulatory and transactional firm Pereira Antolín was recently co-founded by tax, litigation, transactions and corporate law specialist Carlos Pereira Jadue, and arbitration, litigation and ADR expert Félix Antolín Martínez (a former senior associate and partner, respectively from Albagli Zaliasnik and Juppet Pereira Antolín Abogados).
Other significant start-ups include: Arab Abogados, which was launched in April 2022 by Fernando Arab, a former Undersecretary of Labour and labour practice head at Morales & Besa; tax boutique Estudio Serrano, jointly founded in May by Lisandro Serrano Romo and Antonio Serrano Reyes , who both recently exited from Grupo Vial Abogados; specialised cybercrime and cybersecurity boutique MTZ Legal, which was founded in May by former Contreras Velozo associate Rufino Martínez; and Táctica Abogados Consultores, an economic-administrative law-focused boutique established by former minister Cecilia Pérez and Rodrigo Castillo, the former head of the Asociación de Empreseas Eléctricas, in conjunction with Ricardo Eberle (also formerly at the AEE), and Jorge Uribe and Christian Torres – both of whom have lengthy professional trajectories in the public sector.
Additional noteworthy developments include Canales Parga Abogados Laborales rebranding itself as GNP Canales Abogados Laborales in May 2022, in recognition of the labour and employment expertise of partners Carlos Gutiérrez, Diego Nodleman and Francisco Plass, and further to the February departure of former name partner Sebastián Parga, and associates Pablo Vasseur Gallo and Jorge Montes, to establish specialist labour law firm PMV Abogados; and launched in 2021, natural resources, energy and environmental boutique IMAD Abogados incorporated civil and commercial litigation specialist Claudio Matute and Domingo Irarrázaval (previously at Aninat Abogados), who advises on major environmental issues, as name partners.
A number of founding and lead partners at established firms have decided to go their own ways, the most newsworthy being the 2022, three-way split of Bofill, Mir & Álvarez Jana after some 12 years into: Bofill Mir Abogados, which retains founding partner and longstanding corporate law and transactions specialist Octavio Bofill, and experienced partners Ana María Yuri and Rodrigo Saffirio (among others); Alvarez Abogados, comprising founding partner and company incorporation and business development specialist Alejandro Álvarez and M&A partner José Antonio Velasco; and boutique firm Jana & Gil Dispute Resolution, co-founded by domestic and international disputes expert Andres Jana and construction disputes expert Rodrigo Gil, and incorporating partners Karen Werner and recently promoted Carla Dittus.
Other divisions include the unwinding of Rivadeneira Colombara Zegers (RCZ), which has seen into several new firms. National and international litigation specialist Ciro Colombara, launched Colombara Estrategia Legal in mid-2022, taking former RCZ complex litigation director Aldo Díaz with him as partner; dedicated to complex litigation, the new firm is situated in the "Metaverse" and is the first in Latin America to operate a "virtual office". Similarly, Rodrigo Zegers Reyes and Ignacio Rivadeneira have also founded their own firm, Zegers Abogados (which since its launch has hired Osvaldo Artaza Varela and Francisco Javier Pereira as is directors of compliance and negotiations, respectively); while Ramon Domínguez Hidalgo and Francis Reyes Castro have established Domínguez y Cía., which will focus -initally- on complex civil and labour litigation, but is already in process of expansion into other sectors, including corporate/M&A, insurance, technology, real estate and compliance.
Elsewhere, emerging from the former Cubillos Evans Abogados in late 2021, Grupo Evans houses an enviable projects, energy and environmental group that is led by experienced partners Eugenio Evans, José Miguel Hernández and Cristóbal Illanes; and spinning out of Harasic Medina & Dal Pozzo (HMDP) in March 2022, disputes boutique Harasic ǀ Barros was jointly founded by renowned litigator Davor Harasic, alongside civil, commercial, criminal and antitrust expert Ivan Harasic and former HMDP senior associate Natalia Barros. Further to HMDP's division, former name partners Gonzalo Medina and Sebastián Dal Pozzo launched their own firm Dal Pozzo & Medina Abogados.
Further market news includes Eluchans Abogados entering into a cooperation agreement with both local consultancy and auditor firm BLTA, and major Chinese consultancy and auditing group ShineWing (with effect from July 2022); Fontaine & Cía launching an insurance practice with the hire of director Roberto Ladrón de Guevara (his career including over 20 years at life insurance company Metlife Chile); and Jara Del Favero Abogados recruiting the country's former Environment Minister, Javier Naranjo, as director of its environmental practice. Most recently, as of August 2022, the former Grasty Quintana Majlis, which had maintained an association with London-based international firm Clyde & Co for several years, merged with local firm Halpern Pino and then rebranded as Clyde & Co Chile.
More generally, the top end of the market has remained steady: Barros & Errázuriz, Carey, Claro & Cia., Cariola Díez Pérez-Cotapos and Philippi Prietocarrizosa Ferrero DU & Uría remain at the forefront of the market with a strong chasing pack – including Morales & Besa, Prieto Abogados (freshly housed in new offices in Vitacura as the legal district begins to show signs of migrating from Las Condes) and Guerrero Olivos (which has proven resilient in the face of personnel losses in 2021); and a number of offices with international tie-ups, such as Baker McKenzie Chile, Garrigues Chile, DLA Piper Chile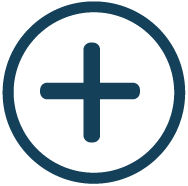 , CMS Carey & Allende and relative newcomer, Cuatrecasas.
Since publication, longstanding Carey partner Claudio Lizana  has left the firm -taking associates Daniela León and Tomás Appelgren with him- to establish his own boutique, Estudio Lizana; focused on competition work and the regulated markets in general, the new firm opened its doors in December 2022.