Firms in the Spotlight...

Fellner Wratzfeld & Partners

The firm: Fellner Wratzfeld & Partners (fwp) was founded in 1999 by Markus Fellner and Kurt Wratzfeld as a law firm advising companies in all legal matters. Since then fwp has grown significantly. With a team totalling more than 120 employees, including more than 60 lawyers, fwp is one of Austria's top business law firms.
View Profile...
Firms in the Spotlight...

HSP Rechtsanwälte GmbH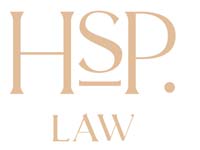 HSP Rechtsanwälte GmbH is a highly specialized and internationally operating law firm located in Vienna, Austria. HSP.law's experience of more than 25 years is expertly applied to any legal issue. At the same time, the firm is curious and open to new approaches. As consultants, solving tasks and problems is not only the firm's mission …
View Profile...
Legal Market Overview
Austria has lurched from one crisis to another in 2022, as the effects of covid give way to the impacts of the conflict in Ukraine and rising interest rates, resulting in a unique set of challenges for the nation's law firms. Corporations have been less willing to initiate major transactions given the uncertainty impacting the market, further cemented by an unwillingness on the part of financial institutions to provide financing, with the exception of ESG-related support, which has continued albeit at a somewhat reduced rate. However, the combination of the government's aim of climate neutrality by 2040 and the loss of access to Russian oil and gas has precipitated a marked increase in the number and scale of renewable energy projects, with hydroelectric and wind power accounting for the majority of such work, in addition to some photovoltaic projects. In addition to advising private sector clients, energy practices have routinely been instructed by a variety of federal, state and municipal bodies on a variety of energy-related mandates, in particular to carry out environmental impact assessments prior to breaking ground on new energy facilities. The entry into force of the EU Restructuring Directive in July 2021, followed shortly by excessive volatility in the global gas market, has required several energy companies to take advice on how best to restructure their operations to meet present and future challenges.
Closely linked to this has been the drive by several states and the federal government to upgrade rail infrastructure in particular, although a number of major road projects are also underway. Firms have assisted state bodies with the procurement of rolling stock and advised on the regulatory aspects of such projects, while also providing support with regard to construction law, environmental impact assessments and disputes arising out of such projects. On this front, a number of energy and construction disputes have arisen, however the parties involved in the latter in particular have been reluctant to bring these matters before the courts, citing concerns about market instability. This may change as 2023 progresses, with lawyers in the sector anticipating more litigation on this front.
The opening of the Unified Patent Court (UPC) in April 2023, which is to have a court of first instance in Vienna, will prove a major challenge for Austria's IP lawyers, who have predominantly focused on trademarks and copyrights. There are differing opinions in the legal market as to the impact of this new court, with significant concern being raised that instead of increasing the number of patent matters in Austria, the UPC will instead shift even more of this work to neighbouring Germany, which has long been a strong player on this front. Beyond the UPC, IP lawyers have been grappling with the Communication Platforms Act 2021, arguing a number of cases through the Austrian courts and to the ECJ, focusing on the regulation of posts concerning controversial topics on social media sites, who owns the copyright to them and what liabilities social media platforms can incur should they fail to comply with the Act and moderate content in line with its requirements. These disputes are likely to continue throughout 2023.
Other industries that have been active in 2022 include the real estate, technology and private equity sectors. Real estate managers and investors have enjoyed a buoyant residential market, although there is concern amongst practitioners that the Ukraine conflict will lead to a withdrawal of capital. Software firms have increasingly been seeking advice in relation to cloud computing matters, while a number of major streaming sites have sought assistance with the rollout of services in Austria. Digitalisation continues to be a growing trend, as companies seek to modernise their internal processes and customer-facing services. Legal services concerning cryptocurrencies and non-fungible tokens (NFTs) have been in demand, sparking a race between predominantly full-service firms but also some boutiques to establish themselves as the pre-eminent players in this burgeoning field. In contrast to banks and other financial institutions, private equity houses have been active in 2022, turning their focus to Austrian SMEs. There has been a strong focus on the technology sector, which has also seen an influx of venture capital, focusing in particular on investments that have ESG at their core, a trend that is likely to continue to manifest itself in 2023 and beyond.