Set Profile > 2 Temple Gardens > London, England
2 Temple Gardens
Offices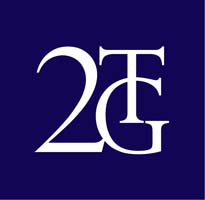 2 Temple Gardens
2 Temple Gardens
2 TEMPLE GARDENS, TEMPLE
LONDON
EC4Y 9AY
England
2 Temple Gardens > The Legal 500
Rankings
2 Temple Gardens >
Firm Profile
THE CHAMBERS
2TG is a leading set with an international reputation for offering advocacy and advice across a broad range of specialist practice areas. The Chambers provides these services to a discrete number of industry sectors, where it has developed in-depth knowledge, expertise and understanding of the forensic and technical issues which can arise. Sector experience spans insurance travel, healthcare, construction, sport, finance, technology, manufacturing, aerospace and natural resources.
The Chambers domestic practice is established across the whole of the UK and its barristers are routinely active in all regions. It acts on many of the high profile matters which arise in its specialist areas of work, from multi-million pound litigation and group actions to disputes on a smaller scale, which often present similar complexities.
Complementing its excellent reputation in the UK, the Chambers has embraced the opportunities presented by the international market and are currently working on cases in a number of regions, including Africa, the Middle East, Europe, South America and the Caribbean. It is particularly well regarded for its experience in advising on complex cross-border disputes and have an unrivalled knowledge of private international law, issues of jurisdiction and conflict of laws.
In addition to providing advice and advocacy in litigation, arbitration and other forms of ADR, a number of members are qualified to take tribunal appointments as experienced arbitrators, mediators, facilitators and adjudicators. Its members are also regularly instructed to lead on internal company investigations.
The Chambers prides itself on being modern, commercial and user friendly which means that every member of chambers and the administration will do their utmost to provide an outstanding level of service and cost value. In recognition of this, its well-resourced and dynamic clerks' team was identified as a top set for client care, communication and innovation in 2018.
WORK UNDERTAKEN
Alternative Dispute Resolution
Clinical Negligence
Commercial Dispute Resolution
Commercial Fraud
Construction
Employment
Insurance & Reinsurance
Life & Health Insurance
Personal Injury
Private International Law
Product Liability
Professional Negligence
Property Damage
Sport
Travel & Jurisdiction
Main Contacts
| Department | Name | Email | Telephone |
| --- | --- | --- | --- |
| Senior Clerk | Lee Tyler | ltyler@2tg.co.uk | +44 (0)20 7822 1203 |
| Deputy Senior Clerk | Paul Cray | pcray@2tg.co.uk | +44 (0)20 7822 1208 |
| Chambers Manager | Tracey K Jones | tjones@2tg.co.uk | +44 (0)20 7822 1272 |
| Members of Chambers | PORTER QC, Martin (1986) | | |
| Members of Chambers | DE NAVARRO QC, Michael (1968) | | |
| Members of Chambers | MOXON BROWNE QC, Bob (1969) | | |
| Members of Chambers | BROWNE QC, Benjamin (1976) | | |
| Members of Chambers | PALMER QC, Howard (1977) | | |
| Members of Chambers | PERRY QC, Jacqueline (1975) | | |
| Members of Chambers | VAUGHAN JONES QC, Sarah (1983) | | |
| Members of Chambers | MOODY QC, Neil (1989) | | |
| Members of Chambers | HARRISON QC, Caroline (1986) | | |
| Members of Chambers | DOUGHERTY QC, Charles (1997) | | |
| Members of Chambers | MILLER QC, Andrew (1989) | | |
| Members of Chambers | KINSLER QC, Marie Louise (1992) | | |
| Members of Chambers | GOOLAMALI QC, Nina (1995) | | |
| Members of Chambers | MARTIN QC, Bradley (1990) | | |
| Members of Chambers | GREEN, Alison (1974) | | |
| Members of Chambers | McDONALD FCIArb, John (1981) | | |
| Members of Chambers | RUSSELL, Christopher (1982) | | |
| Members of Chambers | GRAY, Jennifer (1988) | | |
| Members of Chambers | DE ROHAN, Jonathan (1989) | | |
| Members of Chambers | CROWLEY C.Arb, Daniel (1990) | | |
| Members of Chambers | LUNDIE, Christopher (1991) | | |
| Members of Chambers | BROWN, Clare (1993) | | |
| Members of Chambers | GREEN, Doré (1994) | | |
| Members of Chambers | GARDINER, Bruce (1994) | | |
| Members of Chambers | WYLES, Lucy (1994) | | |
| Members of Chambers | HARRIS, Roger (1996) | | |
| Members of Chambers | FETTO, Niazi (1999) | | |
| Members of Chambers | KARSERAS, Anastasia (2000) | | |
| Members of Chambers | UNTHANK, Nina (2001) | | |
| Members of Chambers | BELL, Helen (2002) | | |
| Members of Chambers | WOLSTENHOLME, Helen (2002) | | |
| Members of Chambers | NOLTEN, Sonia (2002) | | |
| Members of Chambers | BENZIE, Stuart (2002) | | |
| Members of Chambers | AZIB, Rehana (2003) | | |
| Members of Chambers | McTAGUE, Meghann (2004) | | |
| Members of Chambers | HARRIS, Jack (2006) | | |
| Members of Chambers | HUGHES, Anna (2008) | | |
| Members of Chambers | McLORINAN, Hayley (2008) | | |
| Members of Chambers | THOMAS, David (2009) | | |
| Members of Chambers | MORTON JACK, Henry (2009) | | |
| Members of Chambers | WRAIGHT MRCS(Eng), William (2009) | | |
| Members of Chambers | BARTER, Isabel (2010) | | |
| Members of Chambers | KILLEN, Timothy (2010) | | |
| Members of Chambers | CUMMING, Robert (2010) | | |
| Members of Chambers | BERSHADSKI, Andrew (2010) | | |
| Members of Chambers | CLERK, William (2012) | | |
| Members of Chambers | HILTON, George (2012) | | |
| Members of Chambers | VAN DER MEER, Jessica (2012) | | |
| Members of Chambers | MACKENZIE, Alistair (2013) | | |
| Members of Chambers | KRSLJANIN, Luka (2013) | | |
| Members of Chambers | FEAR-SEGAL, Lucas (2014) | | |
| Members of Chambers | STEVENS, Sam (2014) | | |
| Members of Chambers | ALBOU, Emily (2014) | | |
| Members of Chambers | KENNEDY, Ruth (2015) | | |
| Members of Chambers | MAHLER, Austin (2016) | | |
| Members of Chambers | KARIA, Akshay (2017) | | |
| Members of Chambers | PHELPS, Benjamin (2017) | | |
| Members of Chambers | FAIRCLOUGH, Thomas (2015) | | |
| Members of Chambers | MASON-THOM, Paige (2017) | | |
| Members of Chambers | SPEARMAN, Lucinda (2018) | | |
Lawyer Profiles
| Photo | Name | Position | Profile |
| --- | --- | --- | --- |
| | Rehana Azib | Rehana Azib has a very well established practice in personal injury litigation,… | View Profile |
| | Isabel Barter | Isabel's busy common law and commercial practice focuses on professional negligence, product… | View Profile |
| | Helen Bell | Helen has an extensive employment practice, appearing regularly in the Employment Tribunals,… | View Profile |
| | Stuart Benzie | Stuart is an experienced commercial advocate with a practice that covers a… | View Profile |
| | Andrew Bershadski | Andrew has developed a strong employment practice and appears regularly in the… | View Profile |
| | Clare Brown | A specialist in human rights, having formerly worked for the Court of… | View Profile |
| | Benjamin Browne QC | Personal injury – acting for both sides including alleged radiation injury, work… | View Profile |
| | William Clerk | William's practice spans commercial and civil law, including commercial disputes, fraud, insurance… | View Profile |
| | Daniel Crowley | Daniel Crowley is a very experienced trial lawyer. He has fought dozens… | View Profile |
| | Robert Cumming | Robert has a specialist practice in two core areas: commercial and employment… | View Profile |
| | Charles Dougherty QC | Charles specialises in commercial law, in particular commercial fraud, professional negligence, product… | View Profile |
| | Niazi Fetto | Niazi specialises in high-value and complex personal injury and clinical negligence matters,… | View Profile |
| | Bruce Gardiner | Acting both for and against employers in all areas of employment law,… | View Profile |
| | Nina Goolamali QC | Nina Goolamali QC is highly regarded as a skilled, commercially astute and… | View Profile |
| | Jennifer Gray | Jennifer is an employment specialist who returned to practice in 2013 after… | View Profile |
| | Alison Green | Barrister who specialises in commercial law, in particular insurance and reinsurance law,… | View Profile |
| | Doré Green | Property damage and professional indemnity, in particular construction professionals, brokers' negligence and… | View Profile |
| | Jack Harris | Barrister experienced in general common law and commercial disputes. Experienced in both… | View Profile |
| | Roger Harris | Roger Harris specialises in clinical negligence, personal injury and litigation relating to… | View Profile |
| | Caroline Harrison QC | | View Profile |
| | Anna Hughes | Anna is a very experienced advocate who regularly advises on complex and… | View Profile |
| | Anastasia Karseras | Anastasia is a highly experienced practitioner with particular expertise in defending fraudulent… | View Profile |
| | Vinit Khurana QC (Scot) | | View Profile |
| | Timothy Killen | Tim specialises in commercial disputes, with particular experience of actions in the… | View Profile |
| | Marie Louise Kinsler QC | Marie Louise Kinsler QC specialises in private international law. She is instructed… | View Profile |
| | Luka Krsljanin | Luka's practice has an emphasis on private international law disputes. He has… | View Profile |
| | Christopher Lundie | Commercial, Chancery and property work, and related areas of professional negligence. Majority… | View Profile |
| | Alistair Mackenzie | Practice Areas Alistair's practice comprises cross-border disputes, product liability and insurance litigation.… | View Profile |
| | Bradley Martin QC | Bradley is a specialist clinical negligence silk. His practice covers all aspects… | View Profile |
| | John William McDonald | Extensive experience of motor insurance claims, including coverage issues and contribution between… | View Profile |
| | Hayley McLorinan | Hayley practises in employment, personal injury and contractual disputes on behalf of… | View Profile |
| | Meghann McTague | Meghann is an experienced and determined advocate who is instructed on behalf… | View Profile |
| | Andrew Miller QC | Andrew practices as a QC and as a Mediator and Arbitrator, using… | View Profile |
| | Neil Moody QC | Property damage and product liability, especially arising from fires, explosions, subsidence and… | View Profile |
| | Henry Morton Jack | Henry's experience encompasses sale and supply of goods and services, credit hire… | View Profile |
| | Bob Moxon Browne QC | Described by Chambers UK as "an amazing courtroom presence" who is "completely… | View Profile |
| | Sonia Nolten | A "ferocious cross-examiner" who "impresses with her attention to detail…her commerciality [and]… | View Profile |
| | Howard Palmer QC | Howard Palmer QC is particularly respected for his experience in insurance of… | View Profile |
| | Jacqueline Perry QC | Jacqueline has become a specialist in group actions both in product liability… | View Profile |
| | Martin Porter QC | A leading personal injury specialist with particular experience of clinical negligence, industrial… | View Profile |
| | Christopher Russell | Renowned as a specialist in personal injury. An advocate with particular strengths… | View Profile |
| | David Thomas | David has a broad practice encompassing professional negligence, property damage, personal injury… | View Profile |
| | Nina Unthank | Barrister specialising in personal injury, clinical negligence, employment, media and entertainment, and… | View Profile |
| | Sarah Vaughan Jones QC | Clinical negligence, conducting civil proceedings for claimants and defendants. Recent High Court… | View Profile |
| | Helen Wolstenholme | Practice areas: Personal injury, clinical negligence, employment law, travel and jurisdiction. | View Profile |
| | William Wraight MRCS(Eng) | Clinical negligence and personal injury, acting for claimants and defendants. Notable cases… | View Profile |
| | Lucy Wyles | Lucy specialises in the areas of personal injury, travel, private international law… | View Profile |
| | Michael de Navarro QC | Personal injury, clinical and professional negligence, insurance and health and safety at… | View Profile |
| | Jonathan de Rohan | Common law and insurance practice including personal injury claims, professional negligence and… | View Profile |
Top Tier Set Rankings
Set Rankings