Temple Garden Chambers > London, England > Set Profile
Temple Garden Chambers
Offices

Temple Garden Chambers
1 Harcourt Buildings, Temple
LONDON
EC4Y 9DA
England
Temple Garden Chambers > The Legal 500
Rankings
Temple Garden Chambers' inquest work covers deaths involving the military, prisons, health and social care, aviation, road traffic, and health and safety-related accidents. Keith Morton QC's significant experience includes the Grenfell Tower Inquiry and the Croydon Tram Disaster Inquest. At the senior-junior end, Fiona Canby's recent highlights include representing Mayor of London and TfL in the inquest into the death of Ella Adoo Kissi-Debrah, a schoolgirl who lived near the South Circular Road in Lewisham, the first inquest to find air pollution contributed to a death. Strengthening the set further,  Nicholas Moss QC took silk in 2021.
Nicholas Moss QC
–
Temple Garden Chambers
'
Nicholas has amazing attention to detail and is always very well prepared. The way he prepares for a case really stands out in court and reflects in a positive way for the client. It is very clear that Nick is very well respected in this field, and he makes relevant and appropriate submissions that are well received by coroners, and appreciated as helpful to the court. Nick gives strong and reassuring advice to clients, and is direct and forceful when required.
'

Fiona Canby
-
Temple Garden Chambers
'
Brings to bear an encyclopaedic knowledge of law and procedure, but able to explain this to clients at all level - very thorough and highly professional. A go-to person for complex and high-profile inquests, clients are always impressed with Fiona - definitely a silk in the making.
'
Ranked: Tier 2
Sian Reeves
-
Temple Garden Chambers
'
Clearly a confident and polished advocate. She cross-examines with forensic skill, writes clearly, compellingly and accurately, and manages the facts and the law extremely well - never fails to impress with her dedication and commitment to thorough case preparation and presentation. A class act and a consummate professional.
'
Ranked: Tier 4
Testimonials
Set
'Temple Garden have a number of good leading and senior junior counsel in this area, and they are developing a number of junior juniors with inquiry experience.'
'The set is an extremely competent one. Counsel are always willing to assist and provide advice on a whole host of matters.'
'There are some truly leading individuals in chambers.'
'Excellent set of chambers with an abundance of talent at all levels, from QCs to senior juniors to junior counsel, which gives me confidence when instructing any member at any level as a number of others can step in if needed.'
'Great set for inquests.'
Clerking
'The clerks, in particular, are a strength of the set.'
Temple Garden Chambers
 '
has an excellent reputation in the field of international criminal law with some leading silks and juniors
'. Notable instructions include
Rodney Dixon QC
leading in a case in the ICC on behalf of the Uyghur groups seeking an investigation into allegations of genocide and crimes against humanity committed by a Chinese official, while
Aidan Ellis
is representing Saif Al-Islam Gadafi in relation to his admissibility challenge before the International Criminal Court.
Karim Khan QC
was appointed as the Chief Prosecutor of the International Criminal Court; he remains a member of chambers but is no longer featured in the ranking tables as he practices in that capacity. Turning to extradition work,
Saoirse Townshend
is an '
incredibly capable extradition barrister
'. She represented a requested person in the lead case concerning the competence of the Polish courts to issue European Arrest Warrants following controversial changes the Polish judicial system.
Ranked: Tier 2
Testimonials
Set
'The set has an excellent reputation in the field of international criminal law with some leading silks and juniors.'
'Temple Garden Chambers are very well respected for the professional and first class service they provide. There are a number of excellent barristers.'
'Excellent depth of experience in extradition matters.'
Clerking
'All the clerks are professional and competent and work hard to accommodate us.'
'Pragmatic, practical and hard working- go above and beyond to help.'
Temple Garden Chambers
'
has carved out its own place in terms of the use of the bar for costs disputes
' with its costs barristers sought after for both advocacy and advisory work by solicitors, litigation funders and insurers. Leading junior
James Laughland
has been involved in notable solicitor-client disputes, as well as advising the director of Fairlight Art Ventures on strategy for dealing with a threatened and anticipated non-party costs order in
Sothebys v Mark Weiss & Fairlight Art Ventures
.  Other highlights included
Mark James
acting for the former in
Shulman v Kolomoisky
, a nine-day detailed assessment of £2m bill at the SCCO.
Testimonials
Set
'Temple Gardens has carved out its own place in terms of the use of the bar for costs disputes. They have several very knowledgeable barristers there, their online seminar last year was great, as is their newsletter.'
'TGC are well known for costs and we have instructed a number of other barristers there over the years.'
'A strong costs set of chambers that provides great costs seminars in conjunction with costs law reports.'
'Availability of counsel is never and issue and the breadth of counsel available, from junior through to heavyweight QC is fantastic.'
Clerking
'A well rounded and highly professionally structured team.'
'Dean Norton is always charming, and Thomas Neale is very efficient.'
With their 'expertise and experience', members of Temple Garden Chambers represents clients on a wide range of health and safety law matters, including high-profile corporate manslaughter cases, major inquests, and prosecutions under the Health and Safety at Work Act with regards to fatal and non-fatal accidents. Keith Morton QC defended a local authority in R (HSE) v London Borough of Tower Hamlets, a case concerning the death of a child caused by collapsing playground equipment. Dominic Adamson QC secured for a leave to appeal for a defendant on the basis a £1.1m fine, after an employee fell from a ladder, was given without consideration of the economic impact of Covid-19 and lockdowns.
Keith Morton QC
-
Temple Garden Chambers
'
Keith's strengths are in the quick assimilation of detail, transferring this into strategy and delivery of reasoned arguments both on paper and verbally. Keith is excellent in court.
'
Ranked: Tier 1

Fiona Canby
-
Temple Garden Chambers
'
Fiona has an excellent level of knowledge of this practice area coupled with highly professional service delivered in friendly manner. One of the leaders in this field at this level and rightly instructed in the most important cases.
'
Ranked: Tier 2
Testimonials
Set
'I think the set covers all bases in terms of expertise and experience. There are a number of barristers trying to work in this area as it is one of the better-paid areas of criminal law. There are few that can be said to have the excellent skill set of TGC.'
'There is a great strength in depth from newly created QCs through excellent mid-experienced barristers.'
Clerking
'I have been well looked after by all the clerks – Keith Sharman is the one I usually deal with who has been excellent.'
'Dean Norton and Keith Sharman are excellent.'
Temple Garden Chambers
offers '
an abundance of talent at all levels
', ensuring that it is seen as a '
go-to for serious injury, catastrophic injury and fatal accident cases
'.
James Arney QC
recently took silk, joining such well regarded names as 
Jonathan Watt-Pringle QC
. The chambers is also widely known for its expertise in cases where fraud is alleged; in a recent example of this, newly ranked
Tim Sharpe
represented the insurer
AXA v Reid
, in which former mixed martial artist and media personality Alexander Reid was imprisoned for eight weeks for contempt of court after falsely claiming a kickboxing champion he knew was a witness to a road traffic collision in which he was involved.
Ranked: Tier 3
Testimonials
Set
'The set is blessed with an excellent range of barristers for serious injury.'
'I have always been impressed with the level of junior counsel they bring through into chambers. It's as if they have a blueprint for producing great counsel.'
'There is a host of excellent barristers at the set.'
'Excellent set of chambers and a go-to for serious injury, catastrophic injury and fatal accident cases. The chambers has an abundance of talent at all levels, from QC to senior juniors to junior counsel which gives me confidence when instructing any member at any level as a number of others can step in if needed.'
'First rate. They have genuine strength in depth with many of the members being recognised as leaders in their fields.'
Clerking 
'The clerks are pleasant and accommodating. Dean Norton, Keith Sharman and Nancy Rice are exceptional.'
Ranked: Tier 1

Ranked: Tier 4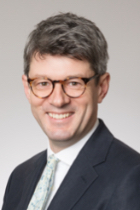 Ranked: Tier 4
Mary-Teresa Deignan
–
Temple Garden Chambers
'
A forensic and tenacious advocate. She is meticulous, thorough and puts her all into every case. She is indefatigable in her pursuit of obtaining the best outcome for her clients
.'
Ranked: Tier 1
Lionel Stride
-
Temple Garden Chambers
'
Lionel is extremely thorough with a keen eye for detail. He is excellent in conference with both clients and experts, and is a skilled negotiator.
'
Ranked: Tier 3
Ranked: Tier 3
Temple Garden Chambers >
Set Profile
TGC is a long established and market leading common law and specialist international law set with Chambers in London and The Hague. TGC and its members have a reputation for providing first class services.
TGC has 17 Silks and 60 juniors who pride themselves on providing the highest quality advice and advocacy. Fourteen of our juniors have been appointed to the Attorney General's Civil Panels who, together with a number of our silks, undertake work on behalf of the Crown. In addition several members are on the CPS extradition panel as well as the Equality and Human Rights Commission panel. Members of Chambers are supported by a very experienced, commercially astute and approachable clerking team.
WORK UNDERTAKEN
Clinical Negligence & Professional Liability: Chambers undertakes all areas of clinical negligence work, often in high value, complex cases. Counsel are instructed on behalf of both claimants and defendants/NHS trusts. In the recent past counsel have acted in claims arising out of obstetric and gynaecological injuries, including those resulting in maximum disability; diagnostic failures (such as compartment syndrome and false aneurysms (resulting in amputation), as well as cancer and MCL cases); negligent treatment of post-surgical infections leading to kidney failure; negligent eye and laser surgery; failure to diagnose retinal detachment; failure to convey to hospital; negligence during colorectal surgery; general practitioner negligence in failing to  refer or diagnose (such as meningitis, sepsis, encephalitis and suspected pulmonary embolism (resulting in death)); negligent nursing care of vulnerable patients in hospital; failure correctly to advise of surgical risks or alternative treatment (application of Montgomery); and diagnostic and treatment failures following urgent admissions to hospital.
Costs: Temple Garden Chambers is a leading set in the field of costs litigation. Its members regularly appear before the Senior Courts Costs Office and Regional Costs Judges, in leading cases in the higher courts, up to and including the Supreme Court, and in relation to costs disputes which follow substantial litigation (including group actions and commercial litigation). Members of the costs team are sought after for their advisory work by solicitors (from high street through to nationwide and City firms), litigation funders and insurers. We regularly advise such clients on a broad range of both litigation funding issues and in relation to points which arise in contentious litigation. Our costs barristers regularly speak at industry-wide conferences, while TGC is well known for its industry-leading costs newsletter, which boasts a substantial circulation.
Extradition: The Temple Garden Chambers extradition team bring an unrivalled wealth of experience prosecuting and defending extradition cases at all levels from the Magistrates' Court to the Supreme Court and the CJEU. Members of the team appear on behalf of requested persons, judicial authorities, the National Crime Agency and foreign governments in some of the leading cases, including the first extradition case before the Supreme Court in 2018. Further, Counsel have experience in related matters such as judicial review, habeas corpus, mutual legal assistance and European Investigation Orders. Drawing on complementary expertise in domestic public law and international criminal law, they are excellently placed to advise and represent in extradition cases post-Brexit.
TGC have appeared in most of the Supreme Court cases concerning extradition recently, including Goluchowski v Poland [2016] UKSC 36, Konecny v Czech Republic [2019] UKSC 8 Zabalotnyi v Hungary [to be heard in February 2021]. Members are often instructed in heavy-weight requests on behalf of the US, including Sanchez v United States of America [2020] EWHC 508 (Admin), Wyatt v USA [2019] EWHC 2978 (Admin, Scott v USA [2018] EWHC 2021 (Admin) and Motiwala v USA (ongoing).
Fraud (Civil): TGC has forged a reputation as the leading set for advising and representing insurance companies in defeating fraudulent claims. This work encompasses a wide range of dishonesty, from fraud rings, staged and contrived collisions and Committals, to opportunistic claims, Low Velocity Impact and conscious exaggeration. Its members have regularly been involved in important cases that have pushed the boundaries of the law in the field, e.g. the leading case on the meaning of 'fundamental dishonesty' (LOCOG v Sinfield). Through its market-leading 'Fraud Update' newsletter its members regularly provide analysis of the law and key decisions, along with updates on the general judicial attitudes to such claims in the County Courts.
Health and safety: A team of members are at the forefront of work in this specialist area, especially advising and representing corporate and individual defendants in criminal investigations and prosecutions. Members are routinely instructed in high profile cases including the first prosecution under the Corporate Manslaughter and Corporate Homicide Act 2007 and leading cases in the Court of Appeal. Members are currently instructed on behalf of individuals and organisations in the ongoing investigations following the fire at Grenfell Tower and the collapse of Didcot Power Station.
Inquests: TGC is a leading set in the field of coronial law and inquests. Members have been instructed in virtually every high-profile inquest of recent years, and in many of the resulting judicial reviews.  We often have multiple members of Chambers instructed for different Interested Persons and/or as Counsel to the Inquest in such cases. Recent examples include the inquests into those killed in the terrorist attacks at Westminster Bridge, London Bridge and the Manchester Arena (including when the latter was converted into a public inquiry), the Shoreham Air Disaster inquests, the Salisbury Novichok attack, the Inquest into the deaths of the victims of Stephen Port and the Croydon Tram fatalities.  An increasing proportion of our instructions are for families and we have a well-established track record for advising and representing Coroners.  Our involvement in high-profile inquests goes back many years (examples include: the Tunisia inquests, the Hillsborough inquests, Vauxhall Helicopter crash, Litvinenko inquest, the 7/7 London Bombings Inquests and the inquest into the death of Diana, Princess of Wales). Members of Chambers routinely appear and advise in military, police, custodial,  workplace and RTA inquests. Our inquest work dovetails with our expertise in health and safety; prisons, personal injury, clinical negligence,  military and national security work; and large-scale public inquiries.
Inquiries: TGC is highly regarded in this field with extensive experience of virtually all major public inquiries. We have a number of members of chambers currently instructed in connection with The Grenfell Tower Inquiry, The Manchester Arena Inquiry, The Independent Inquiry into Child Sexual Abuse, The Undercover Police Inquiry, The Infected Blood Inquiry and The Brook House Inquiry.  In the past, members have been instructed in The Independent Jersey Care Inquiry, The Litvinenko Inquiry, The Leveson Inquiry, and The Detainee Inquiry.
Insurance: Counsel at TGC specialise in motor and property insurance, credit hire, insurance fraud, and professional and product liability insurance.
Personal injury: TGC has, for many years, been recognised as a leading set for personal injury. One of the major strengths of Chambers' Personal Injury team stems from the balance of work undertaken:  both collectively, and as individuals, members are experienced in representing injured Claimants as well as the insurance industry. The full range of personal injury work is undertaken, ranging from multi-million pound Catastrophic Injury work, regularly handled by many of the more experienced members (including spinal injury, Traumatic Brain Injury, amputation and fatal accidents claims), through to the more straightforward fast track and Portal claims dealt with by the junior members of the team. Chambers offers genuine expertise in topical areas of medical and legal controversy such as Mild Traumatic Brain Injury claims, Chronic Pain cases, claims involving allegations of (Fundamental) Dishonesty and the admissibility of the recording of expert appointments, in addition to more niche areas including Group Litigation (such as the on-going Hillsborough Stadium claims), Sporting injury claims, Military claims, Aviation claims and CICA cases. The strength of Chambers has rightly been recognised with the successes of individual juniors winning 'junior of the year' at leading industry awards in recent years. Several members of the PI team also have invaluable experience in related practice areas including Costs, Product Liability, Health and Safety, Inquests, Public Inquiries, Clinical Negligence and Civil Fraud. Recent cases featuring members of Chambers include Swift v Carpenter;  Cable v London Victoria Insurance Co. Ltd;  Macdonald v Burton; Labbadia v Alitalia and Hibberd-Little v  Carlton.
Product liability: Chambers provides representation and advice on all product liability issues, both in the commercial sphere and also in bringing its expertise in injury law to bear on the multiplicity of different claims to which defective products give rise.  As well as representing accident victims, we regularly act for insurers, manufacturers, producers and retailers, both large and small.
We have individual members with experience of product liability litigation in relation to a wide range of products/industry sectors including: aviation, automotive (including relating to motor vehicles and motorcycle), sports equipment including bicycles, domestic white goods and other appliances, televisions, industrial equipment, medical equipment and implants, tobacco, and foodstuffs. Members have particular experience of explosion and fire claims.
We are able to provide counsel at all levels of seniority for work ranging from small unitary claims to high value and / or group actions in both the personal injury and commercial arena. Where necessary, Chambers can provide a full team of counsel to deal with the often challenging legal and logistical issues that large scale litigation presents. Chambers also provides advice and representation in relation to criminal prosecutions and coronial inquests related to defective products.
Public International law: Chambers specialises in all areas of international criminal law, international human rights law, international humanitarian law and international public law.  Counsel regularly act in cases at the highest levels internationally, including at the International Criminal Court, the International Court of Justice, the United Nations and in other international tribunals. Members act on behalf of governments, heads of states, international organisations, civil liberties groups and victims. Members of Chambers are also routinely instructed in interstate disputes, international prosecutions and defences, as well as in civil claims with an international component. Our premises in The Hague operates as a hub for many of our international cases.
Public law: Members of Temple Garden Chambers have extensive experience in a wide range of public law fields, with particular emphasis on national security, immigration, extradition, prison law, European law, inquests and public inquiries. Several members of Chambers are currently on the Attorney-General's civil panels of junior counsel.
Professional Regulation and Discipline: Chambers' team sits as legal advisors to professional disciplinary panels including the General Medical Council, General Dental Council, Nursing and Midwifery Council, General Optical Council, Royal College of Veterinary Surgeons and Social Work England.
Main Contacts
| Department | Name | Email | Telephone |
| --- | --- | --- | --- |
| Head of Chambers | MORTON QC, Keith (1990) (QC-2010) | | |
| Members of Chambers | PRYNNE QC, Andrew (1975) (QC-1995) | | |
| Members of Chambers | JACKSON QC, Simon (1982) (QC-2003) | | |
| Members of Chambers | TAM QC, Robin (1986) (QC-2006) | | |
| Members of Chambers | GRIEVE QC, Dominic (1980) (QC-2008) | | |
| Members of Chambers | WATT-PRINGLE QC, Jonathan (1987) (QC-2008) | | |
| Members of Chambers | MACLEOD QC, Murdo (1994) (Scot) (QC-2008) | | |
| Members of Chambers | KHAN QC, Karim A A (1992) (QC-2010) | | |
| Members of Chambers | CAYLEY QC, Andrew (2007) (QC-2012) | | |
| Members of Chambers | BARR QC, David (1993) (QC-2014) | | |
| Members of Chambers | DIXON QC, Rodney (2000) (QC-2014) | | |
| Members of Chambers | O'CONNOR QC, Andrew (1996) (QC-2015) | | |
| Members of Chambers | McGAHEY QC, Cathryn (1990) (QC-2016) | | |
| Members of Chambers | ADAMSON, Dominic (1997) | | |
| Members of Chambers | BATE-WILLIAMS, John (1976) | | |
| Members of Chambers | HOLDSWORTH, James (1977) | | |
| Members of Chambers | ASHFORD-THOM, Ian (1977) | | |
| Members of Chambers | MACPHERSON, Angus (1977) | | |
| Members of Chambers | HOSKINS, William (1980) | | |
| Members of Chambers | ALLIOTT, George (1981) | | |
| Members of Chambers | KILCOYNE, Paul (1985) | | |
| Members of Chambers | BELL, James (1987) | | |
| Members of Chambers | JAMES, Mark (1987) | | |
| Member of Chambers | DEIGNAN, Mary-Teresa (1991) | | |
| Members of Chambers | LAUGHLAND, James (1991) | | |
| Members of Chambers | CURTIS, Charles (1992) | | |
| Members of Chambers | WILKINSON, Richard (1992) | | |
| Members of Chambers | FREEMAN, Peter (1992) | | |
| Members of Chambers | ARNEY, James (1992) | | |
| Members of Chambers | GRANT, Marcus (1993) | | |
| Members of Chambers | GLASSBROOK, Alexander (1995) | | |
| Members of Chambers | MOSS, Nicholas (1995) | | |
| Members of Chambers | HOBBS, Emma-Jane (1996) | | |
| Members of Chambers | HUTCHIN, Edward (1996) | | |
| Members of Chambers | McGRATH, Paul (1997) | | |
| Members of Chambers | DAVIES, George (1998) | | |
| Members of Chambers | CASEY, Benjamin (2000) | | |
| Members of Chambers | CANBY, Fiona (2001) | | |
| Member of Chambers | CHAPMAN, Nicholas (2001) | | |
| Members of Chambers | RAPP, Michael (2002) | | |
| Members of Chambers | SHARPE, Tim (2002) | | |
| Members of Chambers | GRANDISON, Myles (2002) | | |
| Members of Chambers | JONES, Louise (2004) | | |
| Members of Chambers | DAVIES, Rhys (2004) | | |
| Members of Chambers | ELLIS, Aidan (2005) | | |
| Members of Chambers | STRIDE, Lionel (2005) | | |
| Member of Chambears | HOWARTH, Kathryn (2005) | | |
| Member of Chambers | STERNBERG, Daniel (2006) | | |
| Members of Chambers | JOHNSON, Anthony (2006) | | |
| Members of Chambers | SEIFERT, Benjamin (2007) | | |
| Members of Chambers | HUGHES, Joanna (2007) | | |
| Members of Chambers | NUGENT, Helen (2007) | | |
| Members of Chambers | PRICE, Emma (2007) | | |
| Members of Chambers | REEVES, Sian (2006) | | |
| Member of Chambers | POTTLE, Emilie (2008) | | |
| Members of Chambers | WHITE, David R (2009) | | |
| Members of Chambers | TOWNSHEND, Saoirse (2010) | | |
| Members of Chambers | IRWIN, William (2010) | | |
| Members of Chambers | NORTHEY, Emma (2009) | | |
| Members of Chambers | HENRY, James (2010) | | |
| Members of Chambers | WILSDON, Emily (2011) | | |
| Members of Chambers | LENANTON, Anthony (2011) | | |
| Members of Chambers | BOYLE, Richard (2012) | | |
| Members of Chambers | TAYLOR, Piers (2012) | | |
| Members of Chambers | WASZAK, Matthew (2012) | | |
| Members of Chambers | ROBERTSON, Ellen (2013) | | |
| Members of Chambers | GALLAGHER, Elizabeth (2014) | | |
| Members of Chambers | YAPP, James (2014) | | |
| Members of Chambers | RIDDELL, Robert (2015) | | |
| Members of Chambers | WELLS, Juliet (2016) | | |
| Members of Chambers | WAKEMAN, Harriet (2017) | | |
| Members of Chambers | ROSENSTROM, Olivia (2018) | | |
| Member of Chambers | ERDUNAST, Paul (2018) | | |
| Member of Chambers | HOPKINS, Russell (20018) | | |
| Member of Chambers | PETO, Harry (2019) | | |
| Member of Chambers | DOBBS, Nicholas (2020) | | |
| Senior clerk | Dean Norton | | |
| Joint first junior clerk | Nancy Rice | | |
| Joint first junior clerk | Keith Sharman | | |
Barrister Profiles
| Photo | Name | Position | Profile |
| --- | --- | --- | --- |
| | Dominic Adamson | Barrister specialising in personal injury with a special interest in sports claims,… | View Profile |
| | George Alliott | Barrister specialising in tort (personal injury, professional negligence and nuisance); employment, including… | View Profile |
| | James Arney | James has an exclusively Personal Injury practice, split evenly between Claimant and… | View Profile |
| | Ian Ashford-Thom | Barrister specialising in a wide range of civil work including personal injury,… | View Profile |
| | David Barr | Barrister specialising in personal injury, employment, health & safety, tort, contract, inquests,… | View Profile |
| | John Bate-Williams | Barrister – general common law, with heavy emphasis on personal injury work… | View Profile |
| | James Bell | Senior barrister practising predominantly in the fields of personal injury, clinical negligence,… | View Profile |
| | Richard Boyle | | View Profile |
| | Simon Browne | Barrister specialising in catastrophic personal injury cases; costs; sports law. | View Profile |
| | Fiona Canby | Inquests, health and safety, personal injury. Cases include the Sean Cunningham inquest… | View Profile |
| | Benjamin Casey | Ben has a busy common law practice representing both claimants and defendants.… | View Profile |
| | Nicholas Chapman | Nicholas Chapman has a broad practice with an emphasis on public and… | View Profile |
| | Charles Curtis | Barrister specialising in personal injury (claimant and defendant); employers' liability, including factory… | View Profile |
| | George Davies | General common law, including personal injury, insurance fraud and regulatory work. He… | View Profile |
| | Rhys Davies | Rhys is an experienced international criminal law and human rights law practitioner,… | View Profile |
| | Rodney Dixon | Rodney Dixon combines a practice at the national and international levels in… | View Profile |
| | Aidan Ellis | Aidan has built a practice representing clients at international courts and tribunals.… | View Profile |
| | Peter Freeman | | View Profile |
| | Elizabeth Gallagher | | View Profile |
| | Alexander Glassbrook | Alex Glassbrook is a road transport law specialist whose practice includes the… | View Profile |
| | Myles Grandison | Crime – Leading juniors Extradition Immigration Professional Discipline Public Law | View Profile |
| | Marcus Grant | Marcus is ranked as a 'Star Individual' Personal Injury Junior Barrister in… | View Profile |
| | Dominic Grieve | Barrister specialising in health and safety and pollution, and personal injury; cases… | View Profile |
| | James Henry | James enjoys a diverse common law practice, with particular focus on personal… | View Profile |
| | Emma-Jane Hobbs | Barrister specialising in personal injury, statutory undertakers and employers liability, clinical and… | View Profile |
| | James Holdsworth | Practice areas: personal injury; professional negligence; insurance. | View Profile |
| | William Hoskins | Practice consists principally of personal injury, clinical negligence, coronial work (both judicial… | View Profile |
| | Joanna Hughes | | View Profile |
| | Edward Hutchin | Personal injury: specialises in road traffic, accidents at work and public liability… | View Profile |
| | William Irwin | William Irwin has spent the past year working as junior counsel on… | View Profile |
| | Mark James | Barrister with extensive experience in insurance-backed litigation including personal injury, insurance contract… | View Profile |
| | Anthony Johnson | | View Profile |
| | Louise Jones | | View Profile |
| | Karim Khan | Karim combines a practice at the national and international levels in public… | View Profile |
| | Paul Kilcoyne | A well recognised and respected senior junior at the London Common Law… | View Profile |
| | James Laughland | James' practice is predominantly involved with personal injury litigation, issues concerning fraud… | View Profile |
| | Anthony Lenanton | Personal injury; public law; police law; immigration, asylum and nationality law; inquests… | View Profile |
| | Angus Macpherson | Barrister specialising in common law work including personal injury, clinical and professional… | View Profile |
| | Cathryn Mcgahey | Member of Attorney-General's A Panel (Civil), Welsh government A Panel and Attorney-General's… | View Profile |
| | Paul Mcgrath | Barrister specialising in insurance law and insurance fraud (particularly motor), consumer law,… | View Profile |
| | Keith Morton | Inquest, public inquiries, health and safety law and related proceedings. Health and… | View Profile |
| | Nicholas Moss | Nick Moss specialises in inquests and public inquiries. He has appeared in… | View Profile |
| | Emma Northey | | View Profile |
| | Helen Nugent | | View Profile |
| | Andrew O"connor | | View Profile |
| | Andrew Prynne | Barrister with a speciality in product liability, product safety, personal injury, sale… | View Profile |
| | Michael Rapp | Personal injury, health and safety, road traffic related crime, credit hire, costs,… | View Profile |
| | Sian Reeves | Barrister specialising in: costs; coroners and inquests; general civil; public law; personal… | View Profile |
| | Robert Riddell | Practice Areas Civil Fraud Clinical Negligence Costs Credit Hire Health & Safety… | View Profile |
| | Ellen Robertson | Barrister practising in personal injury law, motor fraud, inquests and costs. Called… | View Profile |
| | Benjamin Seifert | Benjamin is a specialist extradition and public law practitioner. He has appeared… | View Profile |
| | Tim Sharpe | Specialises in personal injury claims representing both claimants and defendants; work includes… | View Profile |
| | Mr Daniel Sternberg | Daniel is a specialist extradition, immigration and public law practitioner at Temple… | View Profile |
| | Lionel Stride | Lionel has a High Court and multi-track practice specialising in personal injury,… | View Profile |
| | Robin Tam | Barrister specialising in administrative and public law/judicial review, immigration/asylum, nationality, human rights,… | View Profile |
| | Piers Taylor | | View Profile |
| | Harriet Wakeman | Barrister | View Profile |
| | Matthew Waszak | Barrister: personal injury, consumer credit (credit hire), motor fraud, costs, employment, inquests… | View Profile |
| | Jonathan Watt-Pringle | For many years the main focus of Jonathan Watt-Pringle's practice has been… | View Profile |
| | David White | David has significant experience across a range of complementary areas of Chambers'… | View Profile |
| | Richard Wilkinson | Richard specialises in high value and complex personal injury litigation and costs… | View Profile |
| | Emily Wilsdon | Personal injury and fatal accidents, health and safety, coroners and inquests, public… | View Profile |
| | James Yapp | | View Profile |
Languages
Spanish French Italian Portuguese Punjabi Swedish Danish Norwegian