11 South Square > London, England > Set Profile
11 South Square
Offices

Chambers of Iain Purvis KC
11 South Square
GRAY'S INN
LONDON
WC1R 5EY
England
11 South Square > The Legal 500
Rankings
11 South Square
 is well-known for its work on leading IP cases in first instance trials and appeals, and its members are well-versed in appearing before the European Patent Office, General Court, and Court of Justice of the European Union. 
Iain Purvis KC
 has an all-encompassing IP practice, from patents to trade marks, and 
Michael Silverleaf KC
is notable in cases involving complex technical facts, including monoclonal antibodies, medical devices, drug delivery systems, automotive catalysts, and wind power generation. Of recent note, he acted for the claimant in
Original Beauty Technology Company & Others v G4K Fashion & Oh Polly,
which concerned claims of passing off and infringement of design rights. With his scientific background, 
Mark Vanhegan KC
 is regularly instructed by high-profile clients across all levels of courts and tribunals, and he successfully represented Philips in a trial concerning the validity of two of its patents. The set is also home to patent expert
Piers Acland KC
, and
Hugo Cuddigan KC
, who has substantial experience in the music and entertainment industries.
Testimonials
'The clerks at 11 South Square are very helpful and engaged with matters to ensure smooth running. Ashley Carr is fantastic and always on hand if listing or availability issues arise and is very keen to smooth things over if unexpected availability issues do happen from time to time.'
'Jordan Foley and Sam Fullilove are the best IP clerks.'
'A strong set and among the strongest for IP.'
'They are leaders in the field.'
'The barristers at 11 South Square have a broad range and depth of experience and they instil confidence that they can resource any IP issue.'
'The clerking at 11 South Square is second to none. They are extremely responsive and flexible when the need arises.'
'The clerks do a brilliant job.'
'The clerks are responsive and friendly.'
11 South Square
houses a number of highly regarded barristers who act in media and entertainment cases concerning copyright infringement, brand protection and use of goodwill cases, frequently for clients in the music industry.
Hugo Cuddigan KC
is instructed by digital radio aggregator TuneIn concerning the hyperlinks to international radio stations it provides to its users in
Warner Music & Sony Music v TuneIn Inc.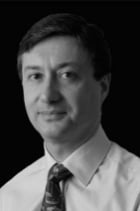 Michael Silverleaf KC
–
11 South Square
'Excellent at getting into the details, listening to the ideas of the team, putting the right arguments forward forcefully, being available when needed, embedding as part of the wider team.'
Ranked: Tier 2
Ranked: Tier 2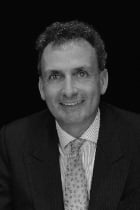 Mark Vanhegan KC
–
11 South Square
'Highly client-friendly, and gives clear and robust advice. Both written and oral advocacy is very good indeed and pitched perfectly to the tribunal he is addressing.'
Ranked: Tier 2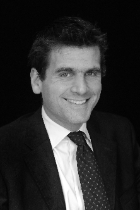 Tom Alkin
–
11 South Square
'A pleasure work with and a great team player. Consummate advocate. Clear, calm, incisive, and immensely persuasive.'
Ranked: Tier 3
Testimonials
'Ashley Carr, Sam Fullilove and Jordan Foley are all experienced and user friendly.'
'Ashley Carr is great to work with, responsive and accommodating to client's needs, while being realistic about timescales.'
'11 South Square's clerks are excellent, responsive, clear and will always go the extra mile.'
'Excellent clerks.'
'Very strong set with strength in depth. There is always someone appropriate to take on a given case.'
Members at
11 South Square
have extensive experience in high-level technology disputes and are frequently instructed to act in disputes at the intersection of IP and IT law. With a combination of decades of experience in the field and technical backgrounds, members are particularly well-placed to handle complex disputes acting for high-profile technology clients.
Mark Vanhegan KC
appeared for LzLabs in
IBM UK Limited v LzLabs
, a dispute relating to alleged breaches of agreements pertaining to mainframe computer systems and raising issues about software copyright and reverse engineering.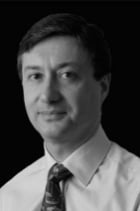 Ranked: Tier 1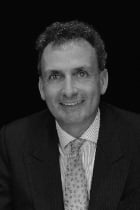 Ranked: Tier 1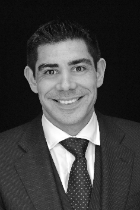 Ranked: Tier 3
Testimonials
Set
'Excellent'
'One of the top IP chambers. Always on my list of ones to look to for high quality advocates.' 
Michael Silverleaf KC – 11 South Square 
11 South Square
's 
Michael Silverleaf KC
is '
personable and technically excellent, but also direct in his manner. This allows him to cut through the noise and connect with clients. Michael is not afraid to challenge a party's position where appropriate, which is especially useful in a difficult dispute where parties are entrenched
'. A member of the Nominet Dispute Resolution Service Expert Panel since 2008, Silverleaf QC is a go-to mediator for IP-related disputes.
11 South Square >
Set Profile
11 South Square is a leading set, specialising in intellectual property law, additionally well-known for its media and information technology work. With many recent cases setting precedents in all areas of IP law, 11 South Square has continued to be highly regarded in the field. Members are often singled out for the excellent quality of advice and advocacy provided.
The set: 11 South Square was founded in 1923 by Sir Stafford Cripps. Chambers currently has 16 members, five of whom are King's Counsel, headed by Iain Purvis KC. In 2015 Henry Carr was appointed as a High Court Judge sitting in the Patents Court. He joins the long list of former members recently called to the Bench including current Patents Court Judge Mr Justice Arnold, presiding Judge of the Intellectual Property Enterprise Court Richard Hacon, current Court of Appeal Judge Lord Justice Floyd, as well as the late Lord Justice Pumfrey.
Types of work undertaken: Members of 11 South Square regularly appear before the Supreme Court, the Court of Appeal and the High Court as well as the Intellectual Property Enterprise Court and the UK Intellectual Property Office. In addition, barristers from 11 South Square have appeared before the European Patent Office in Munich and also the General Court and the Court of Justice of the European Union.
Representation and advice in patent matters is an important part of chambers' work. The command and conduct of such cases requires a thorough understanding of the science and technology involved. Due to their technical expertise, many members act in complex computer software and IT disputes.
11 South Square has been involved in many of the recent important cases in the areas of performers' rights, copyright, trade marks, confidential information and also the developing law of privacy, personality and celebrity endorsement. The creation of an unregistered design right and database right has greatly expanded the work in this area, with members frequently appearing in leading cases.
Some members have particular expertise in disputes which involve the Data Protection Act and have appeared extensively in cases before the Information Tribunal.
Recent cases include: Wobben Properties GmbH v Siemens Public Ltd Company & Ors, Teva (UK) Ltd v Gilead Sciences Inc, Property Renaissance Ltd (t/a Titanic Spa) v Stanley Dock Hotel Ltd (t/a Titanic Hotel), Victoria Plum Ltd (t/a Victoria Plumb) v Victorian Plumbing Ltd, Generics (UK) Ltd (t/a Mylan) v Warner-Lambert Co LLC, Nicocigs Limited v Fontem Holdings Limited, Meter-Tech Llc & Anor v British Gas Trading Ltd, Koninklijke Philips NV v Asustek Computer Incorporation & Ors, Cartier International AG & Ors v British Sky Broadcasting Ltd & Ors, Napp Pharmaceutical Holdings Ltd v Dr Reddy's Laboratories (UK) Ltd and Sandoz Ltd, Sony v SSH, Idenix Pharmaceuticals Inc v Gilead, Abraxis Bioscience LLC v Comptroller General of Patents, Ap Racing v Alcon Components, IPCom v HTC & Brightpoint, Edwards Life Sciences v Boston Scientific, Nicocigs v Fontem Holdings, British Gas v Meter Tech, Nap Pharmaceuticals v Dr Reddy's & Sandoz, Varian v Elekta.
Main Contacts
| Department | Name | Email | Telephone |
| --- | --- | --- | --- |
| Members of Chambers | PURVIS KC, Iain (1986) | | |
| Members of Chambers | SILVERLEAF KC, Michael (1980) | | |
| Members of Chambers | VANHEGAN KC, Mark (1990) | | |
| Members of Chambers | ACLAND KC, Dr Piers (1993) | | |
| Members of Chambers | CUDDIGAN KC, Hugo (1995) | | |
| Members of Chambers | LAWRENCE, Dr Heather (1990) | | |
| Members of Chambers | REID, Jacqueline (1992) | | |
| Members of Chambers | BRANDRETH, Benet (1999) | | |
| Members of Chambers | NICHOLSON, Dr Brian (2000) | | |
| Members of Chambers | EDWARDS-STUART, Dr Anna (2002) | | |
| Members of Chambers | PICKARD, Kathryn (2001) | | |
| Members of Chambers | ALKIN, Tom (2006) | | |
| Members of Chambers | AIKENS, Chris (2005) | | |
| Members of Chambers | HALL, Christopher (2010) | | |
| Members of Chambers | IVISON, Dr David (2014) | | |
| Members of Chambers | GAMSA, Dr Adam (2015) | | |
| Members of Chambers | VAVER, Prof David* | | |
| Members of Chambers | BENTLY, Prof Lionel (2009)** | | |
| Members of Chambers | * Associate member | | |
| Members of Chambers | ** Door tenant | | |
Barrister Profiles
| Photo | Name | Position | Profile |
| --- | --- | --- | --- |
| | Dr Piers Acland | Experience in all types of contentious intellectual property work. He has a… | View Profile |
| | Chris Aikens | Chris' practice covers all areas of intellectual property law as well as… | View Profile |
| | Tom Alkin | Barrister specialising in intellectual property and related fields. Recent cases include: Philip… | View Profile |
| | Prof Lionel Bently | Professor Lionel Bently has gained invaluable experience and knowledge in all areas… | View Profile |
| | Benet Brandreth | Barrister practising in all areas of intellectual property law, as well as… | View Profile |
| | Hugo Cuddigan | Specialist in intellectual property (patents, trade marks, copyright). Recent significant cases include:… | View Profile |
| | Dr Anna Edwards-Stuart | Barrister specialising in intellectual property. Recent reported cases include: Original Beauty Technology… | View Profile |
| | Christopher Hall | Barrister established in all intellectual property disciplines, and in commercial disputes with… | View Profile |
| | Dr Heather Lawrence | Barrister specialising in intellectual property matters including: patents, trade mark, registered designs,… | View Profile |
| | Dr Brian Nicholson | Senior barrister specialising in all areas of intellectual property and related fields… | View Profile |
| | Kathryn Pickard | Barrister specialising in intellectual property law. Recent cases include: AutoStore Technology AS… | View Profile |
| | Iain Purvis | Barrister specialising in intellectual property. Recent notable cases include: Abbott Laboratories Limited… | View Profile |
| | Jacqueline Reid | Barrister dealing with intellectual property, including: trade marks, design right, copyright, passing… | View Profile |
| | Michael Silverleaf | Barrister in many leading intellectual property cases involving: patents, trade marks, passing… | View Profile |
| | Mark Vanhegan | Barrister dealing with all aspects of intellectual property law, media and entertainment… | View Profile |