11 South Square > London, England > Set Profile
11 South Square
Offices

Chambers of Iain Purvis KC
11 South Square
GRAY'S INN
LONDON
WC1R 5EY
England
11 South Square > The Legal 500
Rankings
The '
best intellectual property set around
' for many,
11 South Square
is consistently involved in the market's leading IP cases, including an enviable number of high-profile first instance trials and appeals. Recent highlights include
Iain Purvis KC
's representation of Ocado in a substantial Patents Court action concerning Autostore's patents for automated warehousing technology; and in one of the one of the most talked-about patent cases of recent times –
Neurim v Mylan
, an ongoing dispute involving Neurim's prolonged-release melatonin formulation used to treat insomnia, Circadin –
Mark Vanhegan KC
appeared as lead counsel for Mylan in the Patents Court on a preliminary injunction application. This was subsequently followed by an expedited appeal of such decision to the Court of Appeal, along with an expedited trial of the main action. The rising star juniors to note are
Mitchell Beebe
and
Kyra Nezami
, who are both increasingly involved in high-profile IP cases.
Kyra Nezami
-
11 South Square
'
Kyra has good attention to detail, and is always willing to have calls to discuss matters with both legal advisers and the clients. She is able to give articulate and clear advice in a commercially-focused manner.
'
Ranked: Tier 1
Testimonials
Set
'11 South Square is a great set with real strength in depth, and a lot cheaper than some of its competitors at the IP bar.'
'11 South Square is the best IP set around.'
'11 South Square has considerable strength at all levels, from the newest junior to experienced silks; and it is rare that counsel at an appropriate level and with relevant experience cannot be found.'
'11 South Square is a go-to chambers for all IP matters, and with a strong field of counsel at all levels.'
'Very good IP set with very helpful barristers – one of the best and most friendly sets around.'
Clerking
'All the clerks are a pleasure to deal with.'
The barristers at
11 South Square
showcase combined expertise in intellectual property and telecoms disputes, often acting for major clients in cases with a crossover element. Appearing before the Court of Appeal,
Michael Silverleaf KC
acted for the Ministry of Defence in
IPCom v Vodafone
, intervening with the agreement of the parties, regarding the crown use provisions of Patents Act 1977; the case involves a technology that can be used to prioritize emergency services users over the mobile phone network. In
Philips v Xiaomi
,
Mark Vanhegan KC
represents the claimant in connection with patents declared to be essential to 3G and 4G standards. Vanhegan also went up against
Brian Nicholson
, who represented the defendant, in
Facebook v Voxer
, a dispute focused on a patent revocation action.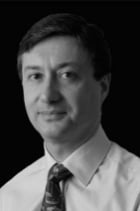 Ranked: Tier 1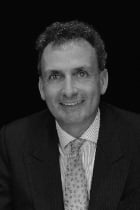 Mark Vanhegan KC
–
11 South Square
'
Good at seeing the big points and presenting an accessible case to the court. Can be forceful with clients when required.
'
Ranked: Tier 1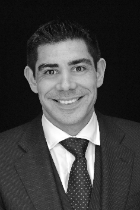 Ranked: Tier 3
Regarded as '
one of the top IP sets at present
', 11 South Square acts for film studios, musicians and music producers in a range of copyright and trade mark infringement challenges, with further expertise in royalty disputes and contractual breaches.
Hugo Cuddigan KC
, considered a '
top-drawer
' silk, acted in
Sheeran v Chokri,
a High Court claim for negative declaratory relief by Ed Sheeran concerning his song "Shape of You" following allegation the song was plagiarized from the respondent's 2015 song "Oh Why". Representing the high-profile streaming service,
Mark Vanhegan KC
 acted in In
EasyGroup Limited v Netflix Inc and Swanberg
, a High Court trademark infringement dispute relating to
Easy
, a Netflix comedy-drama.
Hugo Cuddigan KC
–
11 South Square
'
Hugo is top-drawer. He is a five-star general level tactician, master of the written word – he distils complex issues into clear compelling submissions – a true wordsmith and, brilliant and charismatic on his feet. A joy to work with and clients love him.
'
Ranked: Tier 3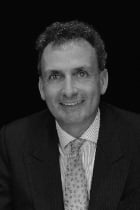 Ranked: Tier 3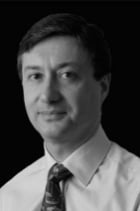 Ranked: Tier 4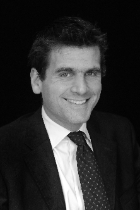 Tom Alkin
–
11 South Square
'
Very good advocacy skills and very prepared to listen to and take directions from those instructing him. Good in person skills with clients.
'
Ranked: Tier 3
Testimonials
Set
'This set is an excellent set for IP matters.'
'11 South Square is one of the top IP sets at present.'
Clerking
'Helpful, friendly and accessible. They are commercially minded and pro-active.'
'Ashley Carr and his team are a delight to work with, always accommodating when they can be and flexible to meet client's needs. The best clerking team.'
'They are very strong in IP and are generally a go-to set.'
'All clerks are superb.'
Michael Silverleaf KC – 11 South Square 
A member of the Nominet Dispute Resolution Service expert panel since 2008,
11 South Square
's 
Michael Silverleaf KC
 is regularly instructed to act as a mediator in IP-related disputes.
11 South Square >
Set Profile
11 South Square is a leading set, specialising in intellectual property law, additionally well-known for its media and information technology work. With many recent cases setting precedents in all areas of IP law, 11 South Square has continued to be highly regarded in the field. Members are often singled out for the excellent quality of advice and advocacy provided.
The set: 11 South Square was founded in 1923 by Sir Stafford Cripps. Chambers currently has 16 members, five of whom are King's Counsel, headed by Iain Purvis KC. In 2015 Henry Carr was appointed as a High Court Judge sitting in the Patents Court. He joins the long list of former members recently called to the Bench including current Patents Court Judge Mr Justice Arnold, presiding Judge of the Intellectual Property Enterprise Court Richard Hacon, current Court of Appeal Judge Lord Justice Floyd, as well as the late Lord Justice Pumfrey.
Types of work undertaken: Members of 11 South Square regularly appear before the Supreme Court, the Court of Appeal and the High Court as well as the Intellectual Property Enterprise Court and the UK Intellectual Property Office. In addition, barristers from 11 South Square have appeared before the European Patent Office in Munich and also the General Court and the Court of Justice of the European Union.
Representation and advice in patent matters is an important part of chambers' work. The command and conduct of such cases requires a thorough understanding of the science and technology involved. Due to their technical expertise, many members act in complex computer software and IT disputes.
11 South Square has been involved in many of the recent important cases in the areas of performers' rights, copyright, trade marks, confidential information and also the developing law of privacy, personality and celebrity endorsement. The creation of an unregistered design right and database right has greatly expanded the work in this area, with members frequently appearing in leading cases.
Some members have particular expertise in disputes which involve the Data Protection Act and have appeared extensively in cases before the Information Tribunal.
Recent cases include: Wobben Properties GmbH v Siemens Public Ltd Company & Ors, Teva (UK) Ltd v Gilead Sciences Inc, Property Renaissance Ltd (t/a Titanic Spa) v Stanley Dock Hotel Ltd (t/a Titanic Hotel), Victoria Plum Ltd (t/a Victoria Plumb) v Victorian Plumbing Ltd, Generics (UK) Ltd (t/a Mylan) v Warner-Lambert Co LLC, Nicocigs Limited v Fontem Holdings Limited, Meter-Tech Llc & Anor v British Gas Trading Ltd, Koninklijke Philips NV v Asustek Computer Incorporation & Ors, Cartier International AG & Ors v British Sky Broadcasting Ltd & Ors, Napp Pharmaceutical Holdings Ltd v Dr Reddy's Laboratories (UK) Ltd and Sandoz Ltd, Sony v SSH, Idenix Pharmaceuticals Inc v Gilead, Abraxis Bioscience LLC v Comptroller General of Patents, Ap Racing v Alcon Components, IPCom v HTC & Brightpoint, Edwards Life Sciences v Boston Scientific, Nicocigs v Fontem Holdings, British Gas v Meter Tech, Nap Pharmaceuticals v Dr Reddy's & Sandoz, Varian v Elekta.
Main Contacts
| Department | Name | Email | Telephone |
| --- | --- | --- | --- |
| Members of Chambers | PURVIS KC, Iain (1986) | | |
| Members of Chambers | SILVERLEAF KC, Michael (1980) | | |
| Members of Chambers | VANHEGAN KC, Mark (1990) | | |
| Members of Chambers | ACLAND KC, Dr Piers (1993) | | |
| Members of Chambers | CUDDIGAN KC, Hugo (1995) | | |
| Members of Chambers | LAWRENCE, Dr Heather (1990) | | |
| Members of Chambers | REID, Jacqueline (1992) | | |
| Members of Chambers | BRANDRETH, Benet (1999) | | |
| Members of Chambers | NICHOLSON, Dr Brian (2000) | | |
| Members of Chambers | EDWARDS-STUART, Dr Anna (2002) | | |
| Members of Chambers | PICKARD, Kathryn (2001) | | |
| Members of Chambers | ALKIN, Tom (2006) | | |
| Members of Chambers | AIKENS, Chris (2005) | | |
| Members of Chambers | HALL, Christopher (2010) | | |
| Members of Chambers | IVISON, Dr David (2014) | | |
| Members of Chambers | GAMSA, Dr Adam (2015) | | |
| Members of Chambers | VAVER, Prof David* | | |
| Members of Chambers | BENTLY, Prof Lionel (2009)** | | |
| Members of Chambers | * Associate member | | |
| Members of Chambers | ** Door tenant | | |
Barrister Profiles
| Photo | Name | Position | Profile |
| --- | --- | --- | --- |
| | Dr Piers Acland | Experience in all types of contentious intellectual property work. He has a… | View Profile |
| | Chris Aikens | Chris' practice covers all areas of intellectual property law as well as… | View Profile |
| | Tom Alkin | Barrister specialising in intellectual property and related fields. Recent cases include: Philip… | View Profile |
| | Prof Lionel Bently | Professor Lionel Bently has gained invaluable experience and knowledge in all areas… | View Profile |
| | Benet Brandreth | Barrister practising in all areas of intellectual property law, as well as… | View Profile |
| | Hugo Cuddigan | Specialist in intellectual property (patents, trade marks, copyright). Recent significant cases include:… | View Profile |
| | Dr Anna Edwards-Stuart | Barrister specialising in intellectual property. Recent reported cases include: Original Beauty Technology… | View Profile |
| | Christopher Hall | Barrister established in all intellectual property disciplines, and in commercial disputes with… | View Profile |
| | Dr Heather Lawrence | Barrister specialising in intellectual property matters including: patents, trade mark, registered designs,… | View Profile |
| | Dr Brian Nicholson | Senior barrister specialising in all areas of intellectual property and related fields… | View Profile |
| | Kathryn Pickard | Barrister specialising in intellectual property law. Recent cases include: AutoStore Technology AS… | View Profile |
| | Iain Purvis | Barrister specialising in intellectual property. Recent notable cases include: Abbott Laboratories Limited… | View Profile |
| | Jacqueline Reid | Barrister dealing with intellectual property, including: trade marks, design right, copyright, passing… | View Profile |
| | Michael Silverleaf | Barrister in many leading intellectual property cases involving: patents, trade marks, passing… | View Profile |
| | Mark Vanhegan | Barrister dealing with all aspects of intellectual property law, media and entertainment… | View Profile |