Serjeants' Inn Chambers > London, England > Set Profile
Serjeants' Inn Chambers
Offices

Chambers of Angus Moon KC and Michael Horne KC
Serjeants' Inn Chambers
85 FLEET STREET
LONDON
EC4Y 1AE
England
Serjeants' Inn Chambers > The Legal 500
Rankings
Serjeants' Inn Chambers is 'simply awash with talent', fielding a team of 'great leaders and juniors who are instructed in many of the leading cases'. Following on from the recent success in the landmark Supreme Court case XX v Whittington Hospital NHS Trust, the 'outstanding' Christopher Johnston KC led Anthony Searle in Toombes v Mitchell, a high-profile wrongful life claim brought by a disabled woman who was allegedly born following negligent pre-conception advice. The case involved issues of causation, where the claimant alleged that her mother would have deferred conception if she had received appropriate advice. Michael Mylonas KC and Angus Moon KC are sought after for their established expertise in fertility issues and cases brought by killers against health trusts, respectively. Heidi Knight is 'fierce when she needs to be', 'tactically astute' and 'practically minded'. The junior end was reinforced by the arrival of the 'forensic' Christopher Hough from Doughty Street Chambers in May 2020.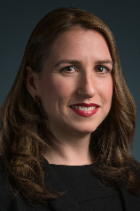 Testimonials
Set
'Extremely strong set for clinical cases of all types – great leaders and juniors who are instructed in many of the leading cases.'
'A really skilled chambers, with excellent practitioners able to support at the right level depending on the complexities of the case.'
'Outstanding in clinical negligence work.'
'Excellent set in all respects – range of work, quality of individuals, approach, training, service, accessibility.'
Clerking 
'Lee Johnson doesn't even need to give his name on the phone, his reputation precedes him.'
'An approachable and helpful set of clerks.'
Serjeants' Inn Chambers
is a '
go-to set for Court of Protection
matters
', and has an excellent reputation for being '
the gold standard for complex COP work with a medical aspect. Any barrister instructed from this set will be of an exceptionally high standard
'.
Michael Mylonas KC
garners praise as '
a master practitioner
' who '
deals with high profile cases with composure, sensitivity and care. Judges are always impressed by him
'. In 
An NHS Foundation Trust v MC
, the '
incredibly bright
'
Bridget Dolan KC
was instructed by the Official Solicitor on behalf of an individual who lacked capacity. The case involved the issue of whether it was in the best interests of a person lacking capacity to donate peripheral blood stem cells to a relative who was diagnosed with leukaemia.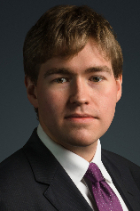 Ranked: Tier 1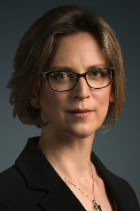 Testimonials
Set 
'A set that really goes the extra mile, and it is always a pleasure to work with it.'
'It has a broad range of high-quality barristers across a range of specialisms.'
'Super impressive set. '
'This set leads the way on medical treatment cases, and is the go to set for all of the reported cases in this area. '
Clerking
'Simply second to none when it comes to Court of Protection work. Lee Johnson is the man for the job when the bullets start flying.'
'They always provide a good service. Lee Johnson in particular is always very helpful and proactive.'
Serjeants' Inn Chambers houses 'a broad range of high-quality barristers'. In recent high-profile work, John Beggs KC represented Kent Police before the Deputy Chief Coroner in the inquest into the death of William Smith, who was shot dead by firearms officers in 2016 while on the run for the suspected murder of a pensioner during a burglary. Bridget Dolan KC is regularly appointed as counsel to the judge or coroner in inquests and inquiries, including the inquests into the eleven deaths in the Shoreham air show crash. Among the the set' spool of impressive juniors, Cecily White is experienced in high-profile judge-led inquests, having acted for Surrey Police in all three Deepcut inquests; and Jamie Mathieson remains the set's rising star for this area.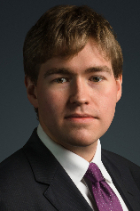 Ranked: Tier 1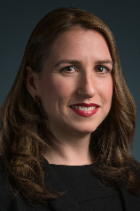 Testimonials
Set
'All of their barristers are friendly and accommodating, and go the extra mile for clients.'
'A broad range of high-quality barristers across a range of specialisms.'
'A skilled practice, always available when you need them, and open to feedback.'
'A broad selection of high-quality barristers in this area.'
'Reliable set of chambers with a full range of legal expertise. As a set of chambers they are always at the forefront of new initiatives and ideas, while having an eye on what their clients need.'
Clerking
'The clerks at this set are very easy to work with.'
Serjeants' Inn Chambers
 houses '
an unmatched arsenal of counsel
' specialising in civil claims, inquests, disciplinary proceedings and judicial reviews.
John Beggs KC
 is '
one of the top police barristers in the country
', and successfully represented the National Police Chiefs' Council in
R (officer W80) v IOPC
, a case concerning the shooting of an escorted prisoner by the Met Police and the appropriate test for self-defence in police misconduct proceedings; the IOPC sought to replace the criminal test in misconduct proceedings with a civil one. At the junior end of chambers,
Mark Ley-Morgan
represented Devon & Cornwall Police in an employment tribunal case brought by a constable who, citing a number of health conditions rendering her disabled under the Equality Act, alleged that the force failed to make reasonable adjustments such as home working and attending tai chi classes during working hours.
John Beggs KC
-
Serjeants' Inn Chambers
'
Perhaps the leading professional discipline silk in the jurisdiction. His intellect is matched only by his formidable advocacy skill. He advises to the highest standards on paper and in conference.
'
Ranked: Tier 1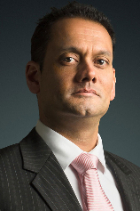 Dijen Basu KC
-
Serjeants' Inn Chambers
'
Dijen is our go-to details man for technical issues involving complex issues of law, especially where they involve medical or Human Rights Act issues.
'
Ranked: Tier 2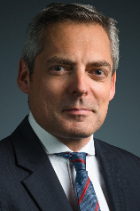 Gerard Boyle KC
-
Serjeants' Inn Chambers
'
Gerry is strong all round. He has excellent client care skills, both with his professional clients and his lay clients. He is also a stand-out in his field for cases involving police misconduct.
'
Ranked: Tier 2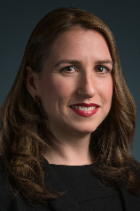 Testimonials
Set
'Serjeants Inn is a very strong set for police law. It has strength in depth and always finds available and suitable counsel to assist.'
'They are the best set in the country for police misconduct work. They have an embarrassment of riches at both silk and senior junior level. It is a fairly regular feature of police misconduct work to have the set acting on both sides.'
'In my view it is the top chambers for police law. The barristers I instruct have a good understanding of police law, and provide detailed and helpful advice that applies the law in a practical, common sense way.'
'An unmatched arsenal of counsel with a guarantee of quality throughout. Great support from clerks who do all they can to help.'
Clerking
'The clerks know their barristers and understand the clients. Lee Johnson, Joe Ralph, Natasha Southgate and Tom O'Connor stand out as approachable, knowledgeable and reliable. Meelis Malgand is also really helpful in arranging IT solutions.'
'I think it is well run and efficient. Lee Johnson is particular is organised, friendly and helpful.'
Serjeants' Inn Chambers
 is '
a powerhouse in professional misconduct work
', with a strong record in handling healthcare-related cases.
Jonathan Holl-Allen KC
defended a consultant cardiologist, who allegedly had when on call given the wrong drug to a young woman suffering from tachycardia, who had then later suffered a heart attack. The '
outstanding advocate
'
Sarah Clarke KC
is sought after for her expertise in prosecuting and defending in healthcare disciplinary matters.
Serjeants' Inn Chambers is regularly active in cases involving injury caused by medical or pharmaceutical products and devices. Its members further deal with litigation arising out of alleged defects in products as diverse as consumer electronics and fireworks. Heidi Knight can showcase involvement in several class actions relating to metal-on-metal hip implants, while Eloise Power is noted for acting in the hormone pregnancy test litigation.
Serjeants' Inn Chambers >
Set Profile
Serjeants' Inn Chambers is a successful, progressive and friendly set with nine core specialisms.
The set: Serjeants' Inn Chambers is consistently ranked by the directories as a market leader in clinical negligence, professional disciplinary, regulatory and public law. Silks and juniors receive praise for the strength of their advocacy, legal and tactical skills. The clerking team, led by Lee Johnson, is efficient, approachable and helpful.
Types of work undertaken: Clinical negligence and healthcare: clinical negligence has always been a significant area of work at Serjeants' Inn Chambers. Tenants have led the way in developing the law (Sidaway, Heil, Chester, Thompstone). High-value claims concerning cerebral palsy and catastrophic injuries are undertaken, as well as multi-party actions. In 2012 chambers' pre-eminent national reputation was demonstrated by tenants appearing for claimants and defendants in important repercussive cases in the appellate courts, such as Selwood (duty of care to non-patients), and in contested first instance trials such as Johnson (£6m cosmetic surgery award) and R v RNOH (paralysis from spinal surgery).
Court of Protection: the team is widely acknowledged to be a market leader in providing representation in all Court of Protection work. Members are instructed by PCTs nationwide, the Official Solicitor, CAFCASS and individuals, in the most sensitive and important cases.
Employment: the growing employment team practises across the entire range of employment law for a variety of claimants and respondents. The team has particular experience in discrimination, whistle-blowing and injunctions in compliance with contractual disciplinary procedures. Recent cases include: Edwards v Chesterfield Royal Hospital NHS Foundation Trust (Supreme Court decision in 2011).
Inquests: for over 20 years members have acted in the most important inquests across England, Wales and Northern Ireland. Inquests have become a specialism which members have excelled in, particularly since the adoption of the more rigorous approach required under Art 2 ECHR. Chambers acts for bereaved families and for organisations and individuals facing potential criticism following deaths in hospitals, police stations, mental health units, care homes, prisons, the workplace and military deaths. Recent high-profile examples include the In Amenas terrorist siege, deaths at Deep Cut Army Barracks and deaths after police contact such as those of Raoul Moat and Mark Duggan. Four tenants appeared in the 7 July London Bombings inquests.
Police: the police team has been ranked number one in the UK for over a decade. Members act on behalf of most police forces around the country on a whole range of work, including civil claims, judicial reviews, employment, pensions, sensitive operational advice, inquests, misconduct, performance matters and civil applications (eg ASBOs). Tenants have been retained in many of the high-profile police cases over the last decade including the multi-action May Day 2001 litigation, the shootings of Jean Charles de Menezes and barrister Mark Saunders, Leeds United v WYP as well as litigation arising from the Mark Duggan shooting.
Product liability: Serjeants' Inn Chambers' particular product liability expertise is in cases involving injury caused by medical or pharmaceutical products and devices and over the last two years members of chambers have been involved in a number of high-profile product liability group actions.
Professional discipline and regulatory: the set has always been at the forefront of professional disciplinary work in healthcare and police fields. Members act for solicitors, barristers, academics and sportsmen. Sir Robert Francis KC chaired the inquiry into the failings of the Mid-Staffordshire NHS Foundation Trust with several members of chambers representing core participants. Recent high-profile cases in the police field have included the prosecutions (with associated judicial reviews) of a slew of chief officers, for example Operations Alice and Silk (Plebgate).
Public and administrative: the team's work spans judicial review, information law, sports law, mental health law and Treasury work. It has particular experience of major inquests and public inquires including the 7/7 London Bombings inquests and the Baha Mousa and Mid-Staffordshire public inquiries.
Business and specialist crime: the team specialises in cases involving professional people and organisations, and where the charges range from murder, manslaughter (including corporate manslaughter), health and safety offences, misconduct in public office, perjury and sexual offences to fraud and other financial crime.
Main Contacts
| Department | Name | Email | Telephone |
| --- | --- | --- | --- |
| Joint Chief Executive | Catherine Calder | | |
| Joint Chief Executive | Martin Dyke | | |
| Senior clerk | Lee Johnson | | |
| Head of Chambers | MOON KC, Angus (1986) | | |
| Head of Chambers | HORNE KC, Michael (1992) | | |
| Members of Chambers | WATSON KC, James (1979) | | |
| Members of Chambers | HOPKINS KC, Adrian (1984) | | |
| Members of Chambers | BEGGS KC, John (1989) | | |
| Members of Chambers | JOHNSTON KC, Christopher (1990) | | |
| Members of Chambers | MYLONAS, KC Michael (1988) | | |
| Members of Chambers | DE BONO KC, John (1995) | | |
| Members of Chambers | BASU KC, Dijen (1994) | | |
| Members of Chambers | KHALIQUE KC, Nageena (1994) | | |
| Members of Chambers | GOLLOP KC, Katie (1993) | | |
| Members of Chambers | FOX KC, Simon (1994) | | |
| Members of Chambers | DOLAN KC, Bridget (1997) | | |
| Members of Chambers | BOYLE KC, Gerard (1992) | | |
| Members of Chambers | CLARKE KC, Sarah (1994) | | |
| Members of Chambers | POWELL KC, Debra (1995) | | |
| Members of Chambers | HOLL-ALLEN KC, Jonathan (1990) | | |
| Members of Chambers | SKELT KC, Ian (1994) | | |
| Members of Chambers | FORTUNE, Malcolm (1972) | | |
| Members of Chambers | MORRIS, David (1976) | | |
| Members of Chambers | HOUGH, Christopher (1981) | | |
| Members of Chambers | HAYCROFT, Anthony (1982) | | |
| Members of Chambers | JENKINS, Alan (1984) | | |
| Members of Chambers | HOCKTON, Andrew (1984) | | |
| Members of Chambers | SPENCER, Paul (1988) | | |
| Members of Chambers | HALLISSEY, Caroline (1990) | | |
| Members of Chambers | PARTRIDGE, Richard (1994) | | |
| Members of Chambers | ROPER, Sophia | | |
| Members of Chambers | LEY-MORGAN, Mark (1994) | | |
| Members of Chambers | THOMAS, George (1995) | | |
| Members of Chambers | MORLEY, Stephen (1996) | | |
| Members of Chambers | WALSH, Michael (1996) | | |
| Members of Chambers | DAVIDSON, Ranald (1996) | | |
| Members of Chambers | CRIDLAND, Simon (1999) | | |
| Members of Chambers | NAUGHTON, Sebastian (1999) | | |
| Members of Chambers | DAVY, Neil (2000) | | |
| Members of Chambers | BALLARD, Briony (2000) | | |
| Members of Chambers | LAWSON, David (2000) | | |
| Members of Chambers | WATSON, Claire (2001) | | |
| Members of Chambers | SIMCOCK, Sarah (2001) | | |
| Members of Chambers | KNIGHT, Heidi (2001) | | |
| Members of Chambers | GOLD, Elliot (2001) | | |
| Members of Chambers | STREET, Amy (2002) | | |
| Members of Chambers | POWER, Eloise (2002) | | |
| Members of Chambers | HALLIN, Conrad (2004) | | |
| Members of Chambers | PLEETH, Edward (2005) | | |
| Associate Member | FRANCIS KC, Sir Robert (1973) | | |
Barrister Profiles
| Photo | Name | Position | Profile |
| --- | --- | --- | --- |
| | Ms Briony Ballard | Briony's practice is fairly evenly split between medially related and police work.… | View Profile |
| | Dijen Basu | Described by an earlier edition as 'a details man: extremely good at… | View Profile |
| | John Beggs | John Beggs QC was called to the Bar in 1989 and took… | View Profile |
| | James Berry | James is an experienced public, civil and regulatory barrister. Over the past… | View Profile |
| | Mr Gerard Boyle | Gerry is a recognised specialist in medical and police law. His medical… | View Profile |
| | Matthew Chidley | A hard-working and approachable junior, Matthew enjoys a varied practice in the… | View Profile |
| | Sarah Clarke | Sarah Clarke QC was called to the Bar in 1994 and took… | View Profile |
| | Mr Simon Cridland | Simon is a healthcare law and medical mal-practice specialist. His practise encompasses… | View Profile |
| | Ranald Davidson | Prior to being called to the Bar, Ranald qualified and worked as… | View Profile |
| | Neil Davy | Barrister specialising in medical law (including negligence actions for claimant and defendants,… | View Profile |
| | John De Bono | John is highly sought after by both claimants and defendants. He is… | View Profile |
| | Bridget Dolan | Having been a forensic and academic psychologist for 13 years before her… | View Profile |
| | Mr Malcolm Fortune | Malcolm is a heavyweight Senior and very experienced Junior Counsel, whose current… | View Profile |
| | Simon Fox | Simon is a medically qualified specialist clinical negligence silk with 25 years'… | View Profile |
| | Elliot Gold | Elliot is a confident and trusted advocate combining good judgment on the… | View Profile |
| | Katharine Gollop | Extensive High Court and County Court experience representing claimants and healthcare professionals… | View Profile |
| | Rhys Hadden | Rhys specialises in all areas of public and human rights law. He… | View Profile |
| | Conrad Hallin | Barrister specialising in: clinical negligence – with experience of cases involving: cerebral… | View Profile |
| | Caroline Hallissey | Caroline Hallissey is an experienced clinical negligence practitioner; rated in particular for… | View Profile |
| | Mark Harries | Mark specialises in business and financial crime, professional discipline and regulatory work,… | View Profile |
| | Anthony Haycroft | Extensive experience in trials involving civil and criminal jurisdictions, as well as… | View Profile |
| | Clare Hennessy | Clare is in demand for her combination of effective court room advocacy… | View Profile |
| | Hannah Hinton | Hannah's practice encompasses complex extradition work, public law, police law, professional discipline… | View Profile |
| | Mr Andrew Hockton | Andrew specialises in the fields of regulatory and medical law. He has… | View Profile |
| | Matthew Holdcroft | Matthew is a leading junior barrister who specialises in public law, with… | View Profile |
| | Mr Jonathan Holl-Allen | Jonathan Holl-Allen was called to the Bar in 1990 and took silk… | View Profile |
| | Adrian Hopkins | Adrian Hopkins QC was called to the Bar in 1984 and took… | View Profile |
| | Mr Michael Horne | Michael Horne QC was called to the Bar in 1992 and took… | View Profile |
| | Christopher Hough | Chris is a clinical negligence specialist. He loves to meet clients and,… | View Profile |
| | Mr Alan Jenkins | Specialises in the fields of professional discipline, health and safety, and crime.… | View Profile |
| | Christopher Johnston | Christopher Johnston QC was called to the Bar in 1990 and took… | View Profile |
| | Nageena Khalique | Nageena is a first class healthcare barrister, with a focus on public… | View Profile |
| | Heidi Knight | Heidi is an experienced clinical negligence, product liability and personal injury specialist… | View Profile |
| | Mr David Lawson | David specialises in education law, public law and all areas of local… | View Profile |
| | Mark Ley-Morgan | Barrister specialising in all areas of the law associated with the police… | View Profile |
| | Mr Jamie Mathieson | Jamie has a busy and growing practice across all areas of Chambers'… | View Profile |
| | Ms Frances McClenaghan | Frances has developed a varied police law practice. In addition to misfeasance… | View Profile |
| | Angus Moon | Angus Moon QC was called to the Bar in 1986 and took… | View Profile |
| | Mr Stephen Morley | Stephen specialises in police work and acts for forces across the country.… | View Profile |
| | David Morris | Has for many years specialised in disciplinary and regulatory cases, appearing before… | View Profile |
| | Michael Mylonas | Barrister specialising in clinical negligence, health and safety and personal injury. Michael… | View Profile |
| | Mr Sebastian Naughton | Sebastian practises clinical negligence, personal injury and employment law. He is also… | View Profile |
| | Mr Richard Partridge | Medical Law. All aspects notably civil litigation for both claimants and defendants.… | View Profile |
| | Edward Pleeth | Edward specialises in police law, public law and medical law. Edward advises… | View Profile |
| | Debra Powell | Barrister specialising in medical and mental health law, including clinical negligence, medical… | View Profile |
| | Ms Eloise Power | Eloise Power specialises in medical law, including clinical negligence, product liability, healthcare… | View Profile |
| | Aaron Rathmell | Administrative and public law; medical law and inquests; civil police law for… | View Profile |
| | Susanna Rickard | Susanna has a wide ranging and full civil practice with an established… | View Profile |
| | Ms Sophia Roper KC | Sophia was previously a specialist Court of Protection health and welfare lawyer… | View Profile |
| | Sarah Simcock | Barrister specialising in medical law (including negligence actions for claimant and defendants,… | View Profile |
| | Ian Skelt | Ian is a highly experienced silk with extensive experience in police law,… | View Profile |
| | Mr Paul Spencer | Paul is a regulatory lawyer who specialises in healthcare litigation, CQC enforcement… | View Profile |
| | Amy Street | Barrister specialising in public and administrative law; constitutional law; Court of Protection;… | View Profile |
| | Emma Sutton | Emma is a recognised specialist in Public and Administrative law (including human… | View Profile |
| | Mr George Thomas | George works predominantly in the fields of healthcare and policing. Within these… | View Profile |
| | Mr Michael Walsh | Michael balances a caseload of complex and high-value clinical negligence matters for… | View Profile |
| | Mr James Watson | James undertakes work in a wide range of areas which now predominantly… | View Profile |
| | Claire Watson KC | Claire specialises in both medical and police work, including clinical negligence claims,… | View Profile |
| | Cecily White | Cecily has a thriving practice spanning the full range of chambers' specialisms,… | View Profile |
| | Oliver Williamson | Practice covering all aspects of medical and police law and related civil… | View Profile |
| | Alexander dos Santos | Alexander practises in regulatory and financial matters whether criminal or civil, professional… | View Profile |