Pump Court Tax Chambers > London, England > Set Profile
Pump Court Tax Chambers
Offices

Chambers of Kevin Prosser KC
Pump Court Tax Chambers
16 BEDFORD ROW
LONDON
WC1R 4EF
England
Pump Court Tax Chambers > The Legal 500
Rankings
Pump Court Tax Chambers
includes a '
good mix of pre-eminent and up-and-coming silks and juniors
', which covers a broad range of corporate tax matters, including transfer pricing, property tax, employment tax and unallowable purpose issues.
David Milne KC
 is highly active on both complex advisory matters and high profile disputes, such as
Irish Bank Resolution Corporation Ltd v HMRC, 
a test case concerning the interpretation of the UK-Republic of Ireland double tax treaty.
Kevin Prosser KC
 acts for a varied list of high profile and highly international clients, including BlackRock in
BlackRock Holdco 5 LLC v HMRC,
on the deductibility of interest of $4bn of intra-group loans involved in the 2009 purchase of Barclays Global Investors.
David Ewart KC
 was opposing counsel.
James Rivett KC
 appeared in the Supreme Court in the MODS Group Litigation, a test case challenging the UK's imposition of tax charges on foreign manufactured overseas dividends.
Laura Poots
has key expertise in pension tax disputes and public law issues in the tax context.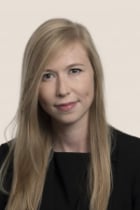 Ranked: Tier 1
Ranked: Tier 1
Testimonials
'Really helpful clerking team – Rob Adam particularly stands out for his collaborative approach.'
'Bruno Antoniotti is excellent, keeping us up to date with progress and assisting with the instruction.'
'John Poyser is fabulous.'
'The clerks are sensible and easy to deal with; the service they offer is smooth and practical.'
'As a set, Pump Court offers an unparalleled breadth of expertise in all areas of tax, with a good mix of pre-eminent and up-and-coming silks and juniors. The training programme they offer is varied, pitched at a good level and a good way to showcase talent to new clients.'
'Pump Court is the leading tax chambers.'
'Second to none.'
'Go to set for tax. Guaranteed excellent knowledge of the law.'
Pump Court Tax Chambers
offers expertise in the full scope of private client tax matters, including succession planning, offshore advisory work, Chancery court work, and, increasingly, tax issues in the sports context. The set has further strength in contentious matters, and acts for both HMRC and private individuals.
William Massey KC
covers matters related to trusts, land, and landed estates, and is described as '
the preeminent go-to capital taxes silk.'
Kevin Prosser KC
 is highly active in litigation, with notable cases including acting for the taxpayer in
Euromoney v HMRC, 
a tax avoidance case before the First Tier Tribunal.
James Rivett KC
acts for high profile and high net worth individuals both in complex advisory matters and before the courts, including acting on behalf of Gary Lineker in proceedings relating to the tax treatment of his broadcasting roles at the BBC and BT Sport.
Michael Thomas KC
–
Pump Court Tax Chambers
'Michael is extremely insightful at complex transactions and nuanced arguments. He is quick to establish the challenges and opportunities with a particular case.'
Michael Thomas KC
–
Pump Court Tax Chambers
'Michael is extremely insightful at complex transactions and nuanced arguments. He is quick to establish the challenges and opportunities with a particular case.'
Testimonials
'Excellent – always responsive and know the strengths of the large number of tenants available.'
'The clerks are excellent, as is the venue.'
'John Poyser is fabulous.'
'Top level service.'
'The chambers have an excellent set of barristers at all levels, who have strong technical knowledge. They look for solutions rather than merely presenting problems.'
'Great strength in depth at all levels and across all taxes. My go-to tax set.'
'The quality of the counsel at Pump Court Tax is very high.'
'An excellent tax set with some noted practitioners.'
Pump Court Tax Chambers
 is highlighted by clients as
 'one of the top tax chambers in the country and a go-to for the most complex of tax cases', 
including both contentious and advisory matters. Key areas of strength for the set include VAT-related mandates in the charity, the financial services and healthcare sectors, gaming, and insurance. The set is home to notable silks such as
David Milne KC
, 
Kevin Prosser KC
and 
Andrew Hitchmough KC
, as well as
Rupert Baldry KC
, who has expertise in indirect tax, encompassing VAT stamp taxes and customs duties, as well as more specialist areas, such as aggregates levy.
Zizhen Yang
 has notable expertise in VAT and landfill tax matters, and she acted for Devon Waste Management and Biffa Waste Services against HMRC in a complex landfill tax case in the Court of Appeal regarding whether the layer of residual waste used by landfill operators to line cells was liable to be taxed. 
Barbara Belgrano
also represents clients before the higher UK courts, including the Court of Appeal and the Supreme Court, and matters in the gambling sector are areas of strength for
Laura Poots
.
Ranked: Tier 1
Calypso Blaj
 - 
Pump Court Tax Chambers
'Calypso shows the depth and strength of her research skills in VAT disputes, as well as her ability to draft powerful and compelling submissions, boiling down a dispute to its key components. She brings a calmness and coolness to client interactions also, allowing the team to focus on the strategic aspects of the dispute.'
Ranked: Tier 1
Testimonials
'The clerks are great, particularly John Poyser.'
'John Poyser is the best clerk in London.'
'Rob Adams is particularly good, as is John Poyser. '
'Bruno Antoniotti and John Poyser are stand outs who are always practical and sensible in fee discussions. Diary management is also outstanding.'
Pump Court Tax Chambers is an excellent set. Whether counsel or clerk, one can observe high-standards and a willingness to accept instructions.'
'Pump Court Tax Chambers is a leader in its field and a first port of call for any tax-related advice.'
'Certainly one of the top tax chambers in the country and a go-to for the most complex of tax cases.'
'The best tax set in London with an excellent array of barristers for all areas of tax.'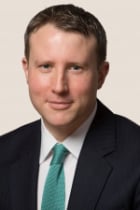 Ranked: Tier 4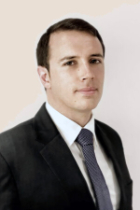 Ben Elliott
 –
Pump Court Tax Chambers
'
Ben is an excellent advocate whose style combines attention to detail with persuasive force. He is an extremely hard worker and technically strong.'
Ranked: Tier 2
Pump Court Tax Chambers >
Set Profile
Pump Court Tax Chambers is the largest specialist set of barristers practising exclusively in tax.
The set: Whatever the tax issue, from large-scale litigation in the higher courts to complex personal tax questions, Pump Court Tax Chambers has the size and experience to assist in every area of revenue law. Its members typically represent the taxpayer, providing tailored advice and appearing before all the tax tribunals and UK courts. They act for solicitors firms of all sizes, accountancy practices ranging from small partnerships to the Big Four, tax advisors, trust companies and directly for in-house professionals from a wide variety of industries. Members also represent HM Revenue and Customs and, as well as the UK government, have acted for overseas governments, including those of Bermuda, Mauritius, New Zealand, Singapore and Hong Kong.
Chambers regularly hosts tax seminars and, as well as speaking widely at industry events, members of chambers contribute to many tax journals and textbooks. Among other works, the set houses the authors of the pioneering tax planning work Potter and Monroe, together with many of the contributing authors of Simons Direct Tax Service. All members of chambers accept instructions under licensed access. Full information about how to instruct members of chambers can be found on chambers website.
Types of work undertaken: Pump Court Tax Chambers fields experts in the full range of corporate and business tax issues, including: mergers and acquisitions, company and group reconstructions and demergers, transfer pricing, losses/capital allowances and structured finance. They advise on methods of computing profits, including the relevance of accounting practice and deductions against receipts. International and EC tax expertise includes the impact of double tax treaties, the EC treaty on the availability of foreign tax credits, utilising offshore losses and the taxation of foreign dividends and intellectual property income.
Chambers assists individuals, trusts and estates with tax planning advice, covering inheritance tax, capital gains tax, income tax and stamp duty land tax issues. Typical examples include the sale and reorganisation of family companies, advice on family trusts, tax planning for landed estates (including business property relief and agricultural property relief), heritage properties and family homes, tax and matrimonial proceedings, and issues surrounding residence and domicile.
Personal and business tax matters come together in relation to employee remuneration. Here, expertise includes advising on share options and pension schemes, employee share ownership plans, profit sharing schemes and national insurance contributions.
A considerable proportion of chambers work relates to advice and litigation in relation to value-added tax, including issues concerning partial exemption, business/non-business, the single market, non-economic activity, European law and alternative remedies such as judicial review and actions for Frankovitch damages. Chambers also provides advice on other indirect taxes, including insurance premium tax, customs duties, landfill tax, climate change levy and aggregates levy.
Members of chambers have specialist expertise in all stamp taxes and, in particular, issues regarding corporate acquisitions and restructuring, property transactions, developments and refinancing.
In addition, several members of chambers have experience of handling professional negligence claims where direct or indirect tax issues have arisen. As well as acting as advocates in such matters, they are also instructed to appear as expert witnesses. They are experienced in all the principal forms of ADR and chambers can offer accredited tax mediators and arbitrators.
Main Contacts
| Department | Name | Email | Telephone |
| --- | --- | --- | --- |
| Director of Clerking | Mark Rushton | | |
| Members of Chambers | PROSSER KC, Kevin (1982) | | |
| Members of Chambers | THORNHILL KC, Andrew (1969) | | |
| Members of Chambers | MILNE KC, David (1970) | | |
| Members of Chambers | MASSEY KC, William (1977) | | |
| Members of Chambers | TALLON KC, John (1975) | | |
| Members of Chambers | GOODFELLOW KC, Giles (1983) | | |
| Members of Chambers | EWART KC, David (1987) | | |
| Members of Chambers | BALDRY KC, Rupert (1987) | | |
| Members of Chambers | HITCHMOUGH KC, Andrew (1991) | | |
| Members of Chambers | THOMAS KC, Roger (1979) | | |
| Members of Chambers | VALLAT KC, Richard (1997) | | |
| Members of Chambers | YATES KC, David (2004) | | |
| Members of Chambers | RIVETT KC, James (2004) | | |
| Members of Chambers | WHITE, Jeremy (1976) | | |
| Members of Chambers | WOOLF, Jeremy (1986) | | |
| Members of Chambers | CHAMBERLAIN, Emma (1998) | | |
| Members of Chambers | WILSON, Elizabeth (1995) | | |
| Members of Chambers | HENDERSON, James (1997) | | |
| Members of Chambers | DUNN, Sarah (1998) | | |
| Members of Chambers | THOMAS, Michael (2001) | | |
| Members of Chambers | CHOUDHURY, Sadiya (2002) | | |
| Members of Chambers | CONOLLY, Oliver (2003) | | |
| Members of Chambers | POOTS, Laura (2007) | | |
| Members of Chambers | CHACKO, Thomas (2007) | | |
| Members of Chambers | YANG, Zizhen (2009) | | |
| Members of Chambers | BRADLEY, Charles (2010) | | |
| Members of Chambers | WALDEGRAVE, Edward (2011) | | |
| Members of Chambers | BELGRANO, Barbara (2011) | | |
| Members of Chambers | ELLIOTT, Ben (2012) | | |
| Members of Chambers | PEARCE, Emma (2014) | | |
| Members of Chambers | WINDLE, Quinlan (2016) | | |
| Members of Chambers | MAGEE, Ronan (2016) | | |
| Members of Chambers | RUXANDU, Laura (2016) | | |
| Members of Chambers | BLAJ, Calypso (2017) | | |
| ADR members | OLIVER KC, Sir Stephen | | |
| ADR members | AVERY-JONES CBE, Dr John | | |
| ADR members | NIAS, Peter | | |
| Door Tenant | HERBERT KC, Mark* | | |
| Door Tenant | EMSLIE SC, Trevor* | | |
| Members of Chambers | * Door tenants | | |
Languages
French Urdu Hindi Punjabi Chinese (Mandarin) Italian Romanian Spanish