4 Pump Court > London, England > Set Profile
4 Pump Court
Offices
4 Pump Court (Sean Brannigan KC and Rachel Ansell KC)
4 Pump Court
TEMPLE
LONDON
EC4Y 7AN
England
4 Pump Court > The Legal 500
Rankings
Considered '
the best set in the market for IT and telecoms disputes
', the set at
4 Pump Court
 often acts in high-value matters, involving regulators, users, and providers of IT services. In
BT v Tii Technologies Ltd
,
Alex Charlton KC
led
Matthew Lavy
, acting jointly for the claimant in a dispute surrounding the supply of defective equipment, a claim originally estimated at £80m. Lavy was also instructed by
Nigel Tozzi KC
in multiple cases involving IBM, including
Direct Line v IBM
, a claim with respect to the design and construction of an enterprise data warehouse. In addition, Tozzi acted alongside Lavy and
Iain Munro
 in
CIS General Insurance v IBM
, a dispute regarding the failed implementation of a new IT platform for The Co-operative Group's insurance business following the sale of The Co-operative Bank.
Testimonials
Set
'A great IT set – offering a full range of counsel for matters. Market leading.'
'The best set in the market for IT and telecoms disputes.'
'Very well run. The market leader for technology disputes.'
'4 Pump Court are a very strong set.'
'Many excellent members of chambers. A leading set in this area at all levels.'
Clerking
'Well clerked – approachable and understanding clients business and needs.'
4 Pump Court
is an established professional negligence set, covering all areas of professional negligence, with all barristers having broad commercial expertise. The Chambers are regularly instructed in cases involving accountants, auditors, solicitors, insurance brokers, financial advisers, asset managers, stockbrokers, surveyors, architects and valuers.
Nigel Tozzi KC
has a practice primarily focused on defendants, acting for against legal and financial professionals. Tozzi KC also had an active role in
Persimmon v Osborne Clarke
,
which involved a major solicitors' negligence action arising out of option agreement for purchase of land for housing in Oxfordshire.
Fiona Sinclair KC
's expertise lies in claims against construction professionals, as well as investment and tax advisors.
Simon Goldstone
, described as '
bright and a pleasure to work with,'
has a thriving practice including defending financial and legal professionals.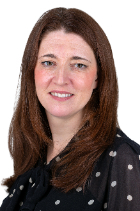 Jennie Gillies
 –
4 Pump Court
'Great attention to detail, quick to grasp the key issues and facts; good communicator and inspires confidence.'
Ranked: Tier 1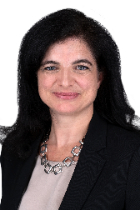 Claire Packman KC
-
4 Pump Court
'
Claire wins great confidence from the client, through a calm and understated manner which is underpinned by profound intelligence and adroit legal skills.
'
Testimonials
Set
'4 Pump Court is an excellent chambers, full of consistently strong barristers.'
'An impressive set with stellar counsel.'
'Really excellent set – quality individuals.'
'Chambers are of the highest quality.'
'Very strong set for construction work, including construction professional indemnity work.'
Clerking
'Excellent clerks – in particular Bill Griffiths and Sam Penny.'
4 Pump Court
offers a 'breadth of expertise' in construction and engineering disputes, with its barristers acting on a wide range of significant construction litigation matters both domestically and internationally.
Fiona Sinclair KC
is leading for Rydon Construction Ltd in
London Borough of Camden v Rydon
, the largest civil case to follow the Grenfell Fire regarding a dispute about cladding on five London tower blocks, acting on the design and build contractor, which also worked on the Grenfell Tower project, as defendants. Across chambers, members are also involved in other high-profile cladding claims, with five silks acting for various core participants in the Grenfell Tower Inquiry.
Rachel Ansell KC
is involved in
Prudential and Pets at Home v Halcrow Group Limited,
defending the monitoring engineer, Halcrow, concerning settlement of a warehouse floor.
Sean Brannigan KC
is leading on
Northumbria Healthcare NHS Trust v Balfour Beatty
, acting for the claimant in the PFI dispute concerning defects at the hospital, as well as having a notable international practice. Duncan McCall KC has retired.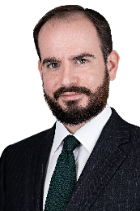 Kajetan Wandowicz
–
4 Pump Court
'Fantastic attention to detail and insight, and yet still able to clearly see the bigger picture. He has a natural aptitude for complex construction cases. An outstandingly talented junior who is destined for big things.'
Ranked: Tier 1
Claire Packman KC
–
4 Pump Court
'Claire's advocacy skills are exceptional, ensuring her complex point is made succinctly, reasonably, and persuasively. She is extremely thorough, commercial and a very good cross-examiner.'
Testimonials
Set
'4 Pump Court are a solid set for complex construction matters.'
'4 Pump Court have always impressed with the calibre of counsel and expertise provided.'
'4 Pump Court are a great set and always find suitable counsel, even on very tight deadlines. They are considerate of what matters are being instructed and what counsel will suit the role.'
'A high quality of counsel from a well-managed and commercially minded set. A valuable resource when looking for a safe pair of hands.'
'Outstanding strength and depth of experience backed up by first-class clerking.'
Clerking
'Very experienced and user-friendly clerks. Stewart Gibbs is one of the best clerks of the construction-focused sets.'
4 Pump Court is 'user-friendly and unpretentious, with a strong energy team, especially for upstream work and in the offshore arena'. The set has 'a high reputation in this area and has lots of members with wide expertise'. It has particularly strong expertise in energy infrastructure matters, drawing on vast experience in related areas such as construction and engineering, shipping, insurance and professional negligence. Its members, among them standout silk Sean Brannigan KC, act for energy companies, engineers, funders, governments, operators and sub-contractors in an advisory capacity and as advocates in all forms of dispute resolution in the UK and internationally. Brannigan represented a large construction management firm in claims and counterclaims with a value in excess of $650m arising from the design and construction of the world's largest single-phase petrochemical plant in the Middle East. Prominent silk Sean O'Sullivan KC handled the hard fought dispute BP v Galtrade, concerning the consequences of a delivery of off-spec fuel oil in the context of complex blending operations. Outstanding junior Thomas Crangle acted in a TCC dispute between Seflam and Nigerstar relating to the upgrade of a major oil pipeline on the Nigerian coast.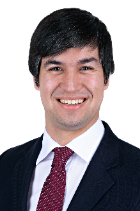 Alexander Wright KC
–
4 Pump Court
'Self-confident and robust, he is very effective in arbitration and has no problem advancing a weaker case, putting it with force and vigour.'
Testimonials
Set
'Good – lots of members with wide expertise.  Good for IT, construction and energy.'
'They have a great track record in energy cases and have some of the leading counsel in this area.'
'Many good construction and engineering counsel are at these chambers.'
'A sound commercial set with a broad range of expertise.'
'A great set, good offering for construction and energy at all levels.'
Clerking
'Good, especially Stewart Gibbs.'
4 Pump Court
has '
good depth and strength in a wide range of insurance areas
'. The set routinely acts for insured parties, insurers, reinsurers and insurance brokers in disputes in London's Commercial Court, as well as international arbitrations (including Bermuda Form arbitrations) across the world. Following
Rachel Ansell KC
's appearance in the FCA business interruption test case, she continues to act in matters involving COVID-19 cover, including defending a Lloyd's Syndicate Managing Agency against a high-profile £60m claim in the Commercial Court, which was brought by Parkdean Resorts for cover allegedly provided by a business interruption policy. At the senior-junior end,
Simon Goldstone
is noted for his specialism in high-value construction all risks insurance disputes; and
Alice Carse
is a May 2022 arrival from
Devereux
.
Testimonials
Set
'Chambers has a good, strong team for insurance work.'
'A real leading Chambers, especially in insurance and reinsurance.'
'4PC has good depth and strength in a wide range of insurance areas.'
Clerking
'Excellent – helpful, accommodating and good communicators.'
'The clerks are generally very helpful, particularly Stewart Gibbs.  Stewart is very personable, and reaches out to understand us as the instructing solicitors and how best they can help us, both on a particular matter and more generally in the future.'
'Always a pleasure.'
4 Pump Court
 is a '
very strong set of barristers for complex document heavy arbitration
s
'  
and is commended for its '
good strength in depth, in both the Silk and junior stables'.
The set stands out for its versatility, with members offering excellent expertise in a range of key industries, including construction and engineering, IT, shipping and insurance. Members regularly work in teams or appear on opposite sides. Recently
Sean Brannigan KC
 has faced off against
Rachel Ansell KC
 in a major multibillion-dollar infrastructure dispute in the Middle East.
Sean O'Sullivan KC
 is also leading
Andrew Stevens
in a significant cross-border shipping claim involving Chinese and Indian parties.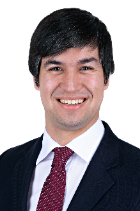 Alexander Wright KC
–
4 Pump Court
'Alex is a skilled arbitration advocate, with that confidence and poise which convinces tribunals. He is able to deal with parties and arbitrators from different legal systems.'
Testimonials
Set
'Excellent set for construction disputes. Far more client friendly than other sets.'
 'One of the pre-eminent sets in this area and very good strength in depth, in both the Silk and Junior stables.'
 'A very strong set of barristers for complex document heavy arbitrations.'
 'Increasingly prominent in the field of international arbitration.'
 '4 Pump Court  is, for me, the go-to construction set. There is a real strength in depth – I have worked with numerous silks and juniors over the years and they have consistently been excellent and very good to work with.'
 Clerking
 'The most user-friendly clerk team I have dealt with a refreshingly commercial approach.  Stewart Gibbs and Carl Wall are stand-outs.' 
With a deep bench of practitioners,
4 Pump Court
remains a go-to set for clients in the shipping sector and handles disputes in the Commercial and High Court as well as in arbitration. .
James Leabeater KC
and
Rani Noakes
acted on behalf of the appellant disponent owners and
Alexander Wright KC
, who took silk in 2022, was instructed by the respondent voyage charterers in
The Tai Prize, 
where the Court of Appeal upheld the High Court decision that voyage charterers are not liable towards owners for losses caused by an inaccurate bill of lading. Whether a marina as a whole could be defined as a dock for the purposes of limitation was the central question in
Holyhead Marina Ltd v Farrer and Others, 
in which
James Watthey
acted on behalf of insurers and owners of damaged vessels.
Sean O'Sullivan KC
continues his involvement in a number of high-profile cases, including 
CV Stealth 
about a vessel that was detained in Venezuela after an attempt to export oil from the country, which the government alleges was a breach of local law.
Thomas Steward
, whose practice encompasses international arbitration and commercial litigation in shipping and shipbuilding, joined the set from
The 36 Group
in 2022, while Neil Henderson left for an in-house position at Gard AS the same year.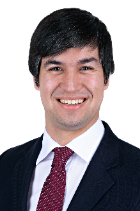 Testimonials
Set
'4 Pump Court have some first-class leading silks and junior counsel. With an excellent mix of counsel with wet and dry shipping experience they always have excellent quality on hand to assist with a range of shipping matters.'
'4 Pump Court is the set of choice for shipping related work. The barristers are always very much part of the team. The strength and breadth of experience is up there with the best.'
'Top-rate shipping set.'
'Very talented bunch of juniors, especially the recent crop. The chambers has a very bright future.'
Clerks
'The clerks are generally efficient and friendly, particularly Carl Wall.'
'The clerks are first class and represent chambers superbly. James Tanner and Paul Bloxham are always on hand to recommend members of chambers for any case.'
4 Pump Court
 is
 'an excellent set to work with across a range of areas' 
and '
punches well above its  weight in terms of quality and breadth of experience'.
Nigel Tozzi KC
 remains a leading figure in the market and represented Kestrel Coal in 
Quartz Assets LLC (and others) v KestrelCoal Midco Pty
, a US$172m dispute concerning the acquisition financing of ming assets from Rio Tinto.
Nicholas Vineall KC
 is also leading the Maduro team in  in 
Central Bank of Venezuela: Maduro Board v Guaido Board
, concerning who controls gold bullion at the Bank of England belonging to the Central Bank of Venezuela. At the junior end,
Matthew Thorne
 regularly acts as sole counsel on prominent claims. The set was also boosted by the arrival of  the up-and-coming 
Laurence Page
 from
Gatehouse Chambers
.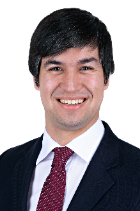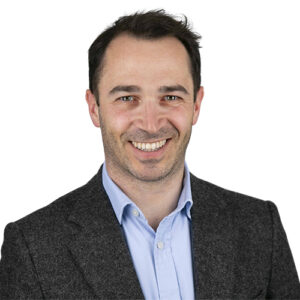 Laurence Page
  –
4 Pump Court
 'Very responsive, highly intelligent and great fun to work with. A legal polymath who seems to have an expert grip on many different areas of law.'
Ranked: Tier 4
Matthew Thorne
 –
4 Pump Court
'Matthew gets to grips with the issues quickly and is incisive. Clients like his friendly manner and pragmatic approach. His willingness to go the extra mile and his attention to detail make him a delight to work with. Always a go-to junior.' 
Ranked: Tier 5
Testimonials
Set
'4 Pump Court, whilst smaller than its major competitors, punches well above its  weight in terms of quality and breadth of experience. They have a stable of advocates who can turn their minds to any major, complex dispute.'
'Pump Court are an impressive set with barristers of the highest calibre.'
'4 Pump Court – very good set. Strength in depth.'
'An excellent set to work with across a range of areas.'
'Good commercial set.'
Clerking
'The clerks, most recently Richard Sumarno, are helpful and user friendly.'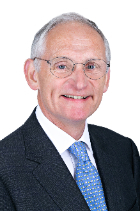 Nigel Tozzi KC
–
4 Pump Court
'Nigel is great to work with, he is able to explain complex legal issues very simply while not losing sight of the commercial arguments. He is also a very effective advocate, solicitors are always pleased he is on their side.'
Ranked: Tier 2
Benjamin Pilling KC
–
4 Pump Court 
'Ben's preparation and command of detail, no matter how complex the facts or legal issues in dispute, are second to none. He has a clear and highly effective style of advocacy that inspires confidence in the tribunal whom he is addressing and quietly but forcefully dismantles his opponents.'
Ranked: Tier 4
Sean O'Sullivan KC
–
4 Pump Court
'His advice is strategically sophisticated but lucidly explained to clients, and his advocacy gains respect from judges and counsel alike.'
Ranked: Tier 2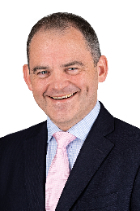 Ranked: Tier 3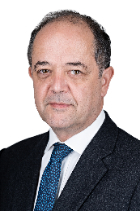 Ranked: Tier 2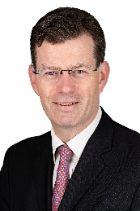 Ranked: Tier 1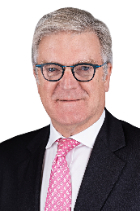 Edward Garnier KC
–
4 Pump Court
'
Edward is an outstandingly good advocate. Judges like him and listen to his submissions, and he has always been effective. He is very easy to work with, and his charm and courtesy make him popular with clients.
'
Ranked: Tier 3
Alice Carse
-
4 Pump Court
  '
Alice's preparation for trial is meticulous and forensic, and her advocacy is measured and focused. She is approachable, and explains matters to client in a user-friendly and engaging manner, inspiring their confidence and reliance in her and her abilities.
'
Ranked: Tier 3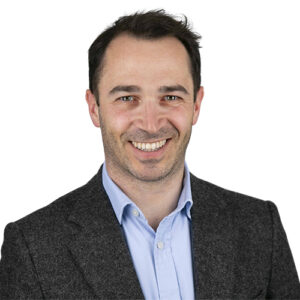 Laurence Page
  –
4 Pump Court
 'Knowledgeable, self-motivated, with excellent client relationship skills; a very good all-round senior junior in commercial and fraud matters.'
Ranked: Tier 4
4 Pump Court
is instructed by local and regional firms as well as in-house teams on wide variety of construction projects with transportation projects being a key area of focus. Other areas of expertise include construction related work involving shipbuilding, telecoms and offshore construction.
Sean Brannigan QC
co-heads the chambers and advises some of the leading EPC contractors and government bodies in the region.
Rachel Ansell QC
is another standout silk with a broad range of expertise that spans from hydropower to natural gas. Other key names to mention include
Lynne McCafferty QC
,
James Leabeater QC
and
Claire Packman QC
.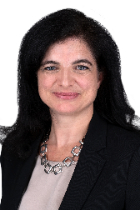 Claire Packman QC
–
4 Pump Court
'
Claire is an incredibly bright and hard working barrister and brings a legal knowhow and a keen legal eye to spot strategies and issues.  Claire cross examines incredibly well and is a fantastic edition to the Silk community.' 
Testimonials
Set
'We regularly instruct 4 Pump Court and they are our preferred set for both UK and international construction and engineering disputes.'
'4 Pump Court is a forward looking chambers and innovative in its resourcing, pricing and approach. One of the leading chambers in the field of construction and energy disputes at this time. Availability is excellent and willingness to undertake joint marketing very refreshing.'
'4 Pump Court are a good set whose reputation for big ticket construction disputes has justifiably grown in the last few years. They are able to field an impressive range of talented barristers.'
Clerking
'A very helpful and professional clerking team. Stewart Gibbs is an incredible pleasure to work with. He always makes himself available and is incredibly helpful.'
'I tend to deal mainly with Carl Wall. He is excellent and very easy to do business with. He appreciates the pressures we work under and is prepared to go the extra distance to ensure we jointly deliver excellent service to our mutual clients.'
'The clerks are excellent and led well by Stewart Gibbs and Carl Wall. Carl has excellent client management skills and is driven by finding solutions. Excellent to deal with.'
4 Pump Court
is a leading construction, energy and engineering set within the Asia Pacific region, with members having experience in all forms of energy and can deal with construction issues resulting from projects such as mining, drilling and exploration. Member of chambers can handle international disputes from all major arbitral centres and against bodies such as the ICC and LCIA.
Sean Brannigan KC
continues to be a first choice of counsel for many complex and high quantum construction cases.
Alexander Wright KC
was made silk in March 2022.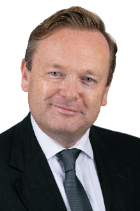 Ranked: Tier 1
Ranked: Tier 2
Andrew Stevens 
– 
4 Pump Court
'
Andrew's strengths are attention to detail, drafting and prior experience with jurisdiction applications.'
Ranked: Tier 1
Testimonials
Submission
'4 Pump Court is a "go to" set for the field of construction. There barristers also have a very strong sense of commerciality which overlays their work which is greatly appreciated by clients.'
'Excellent set – always someone good available who can assist.'
Clerks
'The clerks room is personable, user friendly and very responsive.'
'Very good and commercial when needed/requested.'
The '
great
'
4 Pump Court
is a leading set in maritime dispute resolution, with members bringing their expertise to shipping and commodities cases which are often high value, complex disputes. Members are frequently instructed in regions such as China, Hong Kong and Singapore. One of the chambers' leading cases is the ongoing
Noble Chartering v Priminds Shipping Hong Kong Co
– also known as
The Tai Prize -
in which
James Leabeater
and
Rani Noakes
 acted for the appellant and
Alexander Wright KC
acted for the respondent in a case which raised issues of general importance to the shipping industry concerning whether a voyage charterer warrants the accuracy of statements, such as in bills of lading, made as to the apparent order and condition of cargo - the matter went in to the England and Wales Court of Appeal in 2021.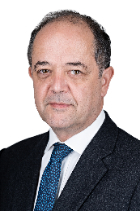 Ranked: Tier 2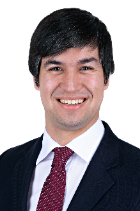 Andrew Stevens
–
4 Pump Court
'Andrew is excellent - very conscientious and on top of the detail of matters very quickly. Very good drafting skills and easy to work with - will always make himself available.'
Ranked: Tier 2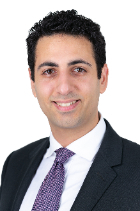 Ranked: Tier 2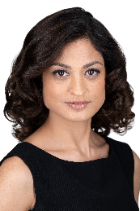 Ranked: Tier 2
Testimonials
Set
'4 Pump Court is a great English barrister chambers and there are several KCs and junior barristers who have a lot of dealings with the Great China region.  When there comes with thorny and sophisticated English law issues and demand for excellent advocacy, we always bear in mind this set.'  
Clerking
'They are quick and professional.  I am used to work with Carl Wall and he is a professional clerk.' 
'Carl Wall is fantastic and very experienced. He is always available and very user-friendly. I would highly recommend Carl.'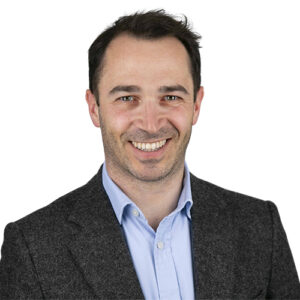 Laurence Page
  -
4 Pump Court
  '
Very pro-active, user-friendly, understands the legal framework in the UAE and the interplay between onshore and offshore regimes. He is very friendly and willing to attend preliminary meetings or provide preliminary advice, which is often well received by clients
.'
Ranked: Tier 1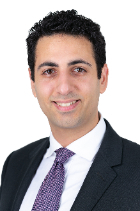 Gideon Shirazi
 -
4 Pump Court
 '
Gideon is absolutely all over the detail. Able to digest enormous amounts of information and represent it in a persuasive and convincing manner. Clearly a rising star and one destined for the top. Clients respect his detailed and careful manner.
'
Ranked: Tier 2
4 Pump Court >
Set Profile
The Chambers 4 Pump Court is a leading commercial set of barristers' chambers. Members provide specialist advocacy, advice and support, with expertise in arbitration, dispute resolution, litigation and regulation for UK and international clients worldwide.
The set Chambers comprises 75 barristers, including 26 King's Counsel. Commercial advocacy is central to the set's offering and practitioners appear before tribunals at every level. This is combined with a user-friendly, client-centric house style. A distinguishing feature is commercial work with complex technical and factual detail, a theme that runs through all sectors.
Members provide commercial, practical and innovative advice. Professional service is provided efficiently and thoroughly, with the highest standards. This is completed by some of the most experienced, persuasive and skilled advocacy available, uniquely honed from the earliest stage.
Advocates appear in domestic and international cases, with members receiving instructions heard in local courts, to major international or cross-border disputes. Barristers act on matters arising in the UK, Africa, the Americas, Asia, Australia and Europe. In particular 4 Pump Court has an established presence in the Middle East and the Far East, assisted by its office in Hong Kong.
Barristers at 4 Pump Court understand the pressures that solicitors, in-house lawyers and clients operate under and the need to work together as a team. The set takes the time to invest in client relationships and understand their business needs.
Pupillage 4 Pump Court attracts the best calibre candidates coming to the Commercial Bar, ensuring high standards and continued growth. Pupils benefit from an unusual number of court instructions, providing vital experience that continues through Chambers.
The clerks' room, led by senior clerks Carl Wall and Stewart Gibbs, is recognised and renowned for being responsive, commercially aware and efficient, with high standards. They consistently deliver an exceptional professional service, with an experienced and knowledgeable team able to tailor recommended counsel, teams and financial options for clients.
Work Undertaken 4 Pump Court have a particular focus on the following areas:
Arbitration: Members act in a broad range of domestic and international arbitrations covering all areas, including institutions such as CIETAC, DIAC, HKIAC, ICC, LCIA, LMAA, SIAC and UNCITRAL.
Commercial Dispute Resolution: 4 Pump Court is a leading commercial set, providing practical, effective advice across the full spectrum of commercial practice areas.
Construction: 4 Pump Court has a reputation as one of the leading construction sets, covering all aspects of construction, engineering and infrastructure disputes, both domestic and international, across all forums including adjudication, dispute boards and expert determination.
Energy: Uniquely combining the strongest elements of commercial, construction and maritime expertise. Work includes on and offshore, renewable and pipeline, and is often cross-border.
Financial Services & Banking: Work comprises both financial regulation and investment / retail banking litigation. Members frequently act for regulators and have in-depth knowledge of a variety of financial products, collective investment schemes, SIPPSs, perimeter policing, enforcement and FSMA. They regularly receive instructions involving ISDA, the GRMA, the GMSLA, cyber fraud, FOREX trading, LIBOR manipulation, IRHP / swaps mis-selling, PPI and various other complex instruments.
Insurance: Chambers' highly recommended insurance and reinsurance group are instructed on numerous significant events affecting the global insurance markets. Members act on behalf of UK and international insurance / reinsurance companies, Lloyd's syndicates, brokers and insureds. Barristers appear in domestic and international arbitrations (including Bermuda Form), and all tiers of domestic courts.
Professional Negligence: The professional negligence team at 4 Pump Court is one of the most formidable and largest at the Bar. Members have experience in claims for and against professionals across the whole spectrum of liability, including breach of fiduciary duty and fraud. Chambers has particular expertise in disputes concerning architects, engineers, IT consultants, solicitors and barristers, accountants and auditors, financial advisers, insurance brokers and underwriting agents, and surveyors and valuers.
Shipping: 4 Pump Court has an outstanding reputation for marine related disputes, including wet and dry shipping, shipbuilding and marine insurance. Members are instructed by international law firms and P&I clubs on behalf of ship owners, charterers, shipyards, drilling contractors, cargo interests and banks. Barristers have expertise in charterparty and bill of lading disputes, ship sale and purchase, ship mortgages, liens, admiralty matters including collision, towage and pilotage. Barristers also specialise in commercial shipbuilding and super / mega yacht disputes, including brokers commission claims and disputes concerning refund guarantees.
Technology & Telecoms: 4 Pump Court is recognised both domestically and internationally as the leading set for technology disputes. Barristers are uniquely positioned to deal with commercial, technical and intellectual property disputes now challenging the world's top lawyers and businesses in a complex and rapidly-changing technological environment. The set has been involved in the majority of leading cases, where work on data and cyber security disputes ensures they retain their presence at the forefront of this constantly developing commercial area.
Other: Additional areas of expertise include aviation, corporate advisory, defamation and privacy, financial crime including fraud, and offshore work. Non-UK jurisdictions in addition to those above include the Channels Islands, the Isle of Man, the Caribbean, Bermuda and beyond.
Main Contacts
| Department | Name | Email | Telephone |
| --- | --- | --- | --- |
| Senior Clerk | Carl Wall | cwall@4pumpcourt.com | +44 (0) 20 7842 5555 |
| Senior Clerk | Stewart Gibbs | sgibbs@4pumpcourt.com | +44 (0) 20 7842 5555 |
| Head of Business Operations | Jon Robinson | jrobinson@4pumpcourt.com | +44 (0) 20 7842 5555 |
| Head of Business Operations | Neil Dougall | ndougall@4pumpcourt.com | +44 (0) 20 7842 5555 |
| Communications and Marketing Executive | Jade Rawlinson | jrawlinson@4pumpcourt.com | +44 (0) 20 7842 5555 |
| Marketing Executive | Robyn Lacey | rlacey@4pumpcourt.com | +44 (0) 20 7842 5555 |
| Joint Head of Chambers | BRANNIGAN KC, Sean (1994) | | |
| Joint Head of Chambers | ANSELL KC, Rachel (1995) | | |
| Member of Chambers | MOGER KC, Christopher (1972) | | |
| Member of Chambers | MARKS KC, Jonathan (1975) | | |
| Member of Chambers | GARNIER KC, Edward (1976) | | |
| Member of Chambers | ROWLAND KC, John (1979) | | |
| Member of Chambers | DOUGLAS KC, Michael (1974) | | |
| Member of Chambers | NICHOLSON KC, Jeremy (1977) | | |
| Member of Chambers | TOZZI KC, Nigel (1980) | | |
| Member of Chambers | CROSS KC, James (1985) | | |
| Member of Chambers | CHARLTON KC, Alex (1983) | | |
| Member of Chambers | CHRISTIE KC, Aidan (1988) | | |
| Member of Chambers | NEISH KC, Andrew (1988) | | |
| Member of Chambers | DAVIE KC, Michael (1993) | | |
| Member of Chambers | DUNLOP KC, Roddy (1998) | | |
| Member of Chambers | COGLEY KC, Stephen (1984) | | |
| Member of Chambers | SINCLAIR KC, Fiona (1989) | | |
| Member of Chambers | O'SULLIVAN KC, Sean (1997) | | |
| Member of Chambers | PILLING KC, Benjamin (1997) | | |
| Member of Chambers | BERGIN KC, Terence (1985) | | |
| Member of Chambers | HICKEY KC, Alexander (1995) | | |
| Member of Chambers | McCAFFERTY KC, Lynne (1997) | | |
| Member of Chambers | LEABEATER KC, James (1999) | | |
| Member of Chambers | STEPHENS KC, Jessica (2001) | | |
| Member of Chambers | DYER, Allen (1976) | | |
| Member of Chambers | HENDERSON, Simon (1993) | | |
| Member of Chambers | VAUGHAN-NEIL, Kate (1994) | | |
| Member of Chambers | PACKMAN, Claire (1996) | | |
| Member of Chambers | LEWIS, Jonathan (1996) | | |
| Member of Chambers | PURCHAS, James (1997) | | |
| Member of Chambers | POTTER, Alison (1987) | | |
| Member of Chambers | BOWLING, James (1999) | | |
| Member of Chambers | GILLIES, Jennie (2000) | | |
| Member of Chambers | WATTHEY, James (2000) | | |
| Member of Chambers | LIVESEY, Kate (2001) | | |
| Member of Chambers | OLIVER, Peter (2002) | | |
| Member of Chambers | CRANGLE, Thomas (2002) | | |
| Member of Chambers | WOODS, George (2003) | | |
| Member of Chambers | HATT, James (2003) | | |
| Member of Chambers | CHATTERJEE, Rangan (2004) | | |
| Member of Chambers | LAVY, Matthew (2004) | | |
| Member of Chambers | GOLDSTONE, Simon (2004) | | |
| Member of Chambers | WYGAS, Luke (2004) | | |
| Member of Chambers | HENDERSON, Neil (2004) | | |
| Member of Chambers | CROWLEY, Laura (2005) | | |
| Member of Chambers | OSBORNE, Richard (2005) | | |
| Member of Chambers | HALE, Simon (2006) | | |
| Member of Chambers | WRIGHT, Alexander (2007) | | |
| Member of Chambers | STEVENS, Andrew (2007) | | |
| Member of Chambers | GOODKIN, Daniel (2008) | | |
| Member of Chambers | MUNRO, Iain (2009) | | |
| Member of Chambers | NAYLOR, Martyn (2009) | | |
| Member of Chambers | PATEL, Sanjay (2010) | | |
| Member of Chambers | NOAKES, Rani (2010) | | |
| Member of Chambers | THORNE, Matthew (2011) | | |
| Member of Chambers | SHIRAZI, Gideon (2012) | | |
| Member of Chambers | JONES, Ed (2012) | | |
| Member of Chambers | CHURCHER, Daniel (2012) | | |
| Member of Chambers | SCRIVENER, Robert (2013) | | |
| Member of Chambers | DENNIS, Helen (2013) | | |
| Member of Chambers | KHOO, Daniel (2014) | | |
| Member of Chambers | MESFIN, Mek (2014) | | |
| Member of Chambers | TANNOCK, Quentin (2016) | | |
| Member of Chambers | WRIGHT, Laura (2014) | | |
| Member of Chambers | DOWERS, Neil (2016) | | |
| Member of Chambers | KEATING, Rebecca (2017) | | |
| Member of Chambers | SCHAFFER-GODDARD, Jonathan (2017) | | |
| Member of Chambers | HOFFMANN, Anna (2018) | | |
| Member of Chambers | WANDOWICZ, Kajetan (2018) | | |
| Member of Chambers | COOK, Elliott (2019) | | |
| Member of Chambers | O'BRIEN O'REILLY, Samantha (2019) | | |
| Member of Chambers | TAYLOR, Alex (2020) | | |
| Member of Chambers | MAKOWER, Clementine (2020) | | |
| | | | |
Barrister Profiles
| Photo | Name | Position | Profile |
| --- | --- | --- | --- |
| | Rachel Ansell | Barrister specialising in commercial litigation and international arbitration with an emphasis on… | View Profile |
| | Terence Bergin | Barrister specialising in IT. Cases of note include: AFD Software Ltd v… | View Profile |
| | James Bowling | Commercial practice focusing principally on energy and construction (including adjudication). He also… | View Profile |
| | Sean Brannigan | Joint head of chambers, Sean specialises in high-value domestic construction cases and… | View Profile |
| | Alex Charlton | Barrister specialising in all commercial and technical disputes with particular experience in… | View Profile |
| | Rangan Chatterjee | Ron has a wide-ranging commercial practice which encompasses both litigation and international… | View Profile |
| | Aidan Christie | Barrister specialising in general commercial law including insurance and reinsurance, professional negligence… | View Profile |
| | Daniel Churcher | Daniel has a commercial practise with particular emphasis on construction, banking and… | View Profile |
| | Stephen Cogley | Stephen is a commercial chancery trial advocate, specialising in multi-disciplinary and multi-jurisdictional… | View Profile |
| | Elliott Cook | Elliott has a broad and varied commercial practice with experience in shipping… | View Profile |
| | Thomas Crangle | Junior counsel specialising in technology and construction work and professional negligence. He… | View Profile |
| | James Cross | Barrister specialising in construction and engineering (including adjudication), professional negligence (especially construction… | View Profile |
| | Laura Crowley | General commercial law, including construction, insurance and professional negligence. | View Profile |
| | Michael Davie | Barrister specialising in property damage insurance; jurisdiction/choice of law; professional negligence; and… | View Profile |
| | Helen Dennis | General commercial practice in line with chambers' expertise, specialising in construction, energy,… | View Profile |
| | Michael Douglas | Barrister specialising in commercial, professional negligence and information technology fields. | View Profile |
| | Neil Dowers | Barrister with a broad commercial practice including experience in international arbitration, commercial… | View Profile |
| | Allen Dyer | Barrister specialising in professional indemnity, construction, contract and other commercial cases; has… | View Profile |
| | Lord Edward Garnier | Edward's principle areas of practice are Defamation & Media Law; Financial Crime:… | View Profile |
| | Jennie Gillies | Jennie Gillies is a commercial barrister specialising in construction, engineering and adjudication,… | View Profile |
| | Simon Goldstone | Commercial: banking, finance, insurance, commercial fraud. Insolvency and Company. Professional negligence: especially… | View Profile |
| | Daniel Goodkin | Barrister specialising in commercial litigation, insurance, construction, professional negligence and shipping. | View Profile |
| | Simon Hale | Simon is an experienced commercial litigator with a particular emphasis on construction,… | View Profile |
| | James Hatt | Barrister specialising in commercial law and international arbitration. Substantial experience as an… | View Profile |
| | Neil Henderson | Shipping and international trade: cargo claims, charterparty disputes, arrests, bunker disputes, shipbuilding… | View Profile |
| | Simon Henderson | Barrister specialising in commercial work, with an emphasis on information technology, construction… | View Profile |
| | Alexander Hickey | Barrister specialising in litigation, domestic and international arbitration and adjudication of disputes… | View Profile |
| | Anna Hoffmann | Anna is regularly instructed in a broad range of commercial and regulatory… | View Profile |
| | Ed Jones | Barrister specialising in commercial litigation and international arbitration with particular expertise in… | View Profile |
| | Rebecca Keating | Rebecca has a broad commercial practice with experience in banking and financial… | View Profile |
| | Daniel Khoo | Commercial practice including litigation and arbitration with particular experience in civil fraud;… | View Profile |
| | Dr Matthew Lavy | A commercial practice with a particular specialism in technology, telecoms, IP licensing… | View Profile |
| | James Leabeater | Barrister specialising in general commercial law; especially insurance, shipping, professional negligence and… | View Profile |
| | Jonathan Lewis | Commercial barrsiter principally specialising in construction and engineering disputes in litigation, arbitration and… | View Profile |
| | Kate Livesey | General common law and commercial law, including insurance, professional negligence, energy and… | View Profile |
| | Lord (Jonathan) Marks Of Henley-on-Thames | Barrister specialising in construction and engineering, commercial dispute resolution, international arbitration and… | View Profile |
| | Lynne McCafferty | Barrister specialising in general commercial and common law experienced in construction and… | View Profile |
| | Mek Mesfin | Specialises in commercial dispute resolution, with particular emphasis on construction, energy &… | View Profile |
| | Iain Munro | Professional negligence; commercial; information technology; construction; general common law, shipping, international arbitration. | View Profile |
| | Martyn Naylor | Barrister with broad commercial experience across all of chambers' principle practice areas.… | View Profile |
| | Andrew Neish | Barrister specialising in general commercial law including insurance and reinsurance, professional negligence… | View Profile |
| | Jeremy Nicholson | Barrister and arbitrator specialising in commercial disputes including construction & engineering, energy,… | View Profile |
| | Rani Noakes | Complex international commercial litigation and arbitration in line with chambers' profile with… | View Profile |
| | Sean O"Sullivan | Sean is a widely acclaimed commercial silk at 4 Pump Court, whose… | View Profile |
| | Samantha O'Brien O'Reilly | Barrister with a broad common law and commercial law practice, with particular… | View Profile |
| | Dr Peter Oliver | Barrister specialising in general commercial litigation, construction litigation, professional negligence. | View Profile |
| | Richard Osborne | Barrister specialising in general commercial and common law, including contractual disputes, insurance,… | View Profile |
| | Claire Packman | Barrister specialising in professional negligence, construction and general commercial litigation. | View Profile |
| | Mr Laurence Page | Laurence Page is a leading commercial and infrastructure advocate who is regularly… | View Profile |
| | Sanjay Patel | General commercial practice in line with chambers' profile with specialisms in banking,… | View Profile |
| | Benjamin Pilling | Barrister specialising in commercial litigation, banking and finance, professional negligence, construction and… | View Profile |
| | Alison Potter | Experienced barrister and mediator with experience in commercial, financial services, professional negligence,… | View Profile |
| | James Purchas | Barrister specialising in commercial law, including financial services, insurance and reinsurance, and… | View Profile |
| | John Rowland | Insurance and Reinsurance/Construction/Energy and resources/Finance and banking/Arbitration. Admitted to practice in England… | View Profile |
| | Jonathan Schaffer-Goddard | Jonathan has a broad commercial practice. He is presently instructed in a… | View Profile |
| | Robert Scrivener | Broad commercial practice, in line with chambers' expertise. Robert has particular experience… | View Profile |
| | Gideon Shirazi | Barrister with a broad commercial practice with expertise in banking and finance;… | View Profile |
| | Fiona Sinclair | Specialises in construction, energy, transport, construction professionals' liability and insurance. First class… | View Profile |
| | Jessica Stephens | Barrister specialising in construction and related professional negligence disputes. Acts for employers,… | View Profile |
| | Andrew Stevens | Commercial barrister specialising in complex and high-value international disputes in arbitration and… | View Profile |
| | Mr Thomas Steward | Tom's practice encompasses commercial litigation, arbitration, and advisory work, with particular emphasis… | View Profile |
| | Quentin Tannock | Barrister with a broad commercial practice, combining legal excellence with practical business… | View Profile |
| | Matthew Thorne | Commercial – broad range of work; insurance – secondment at major international… | View Profile |
| | Nigel Tozzi | Nigel has a wide ranging commercial practice, with particular expertise in commercial… | View Profile |
| | Kate Vaughan-Neil | Barrister dealing in general commercial and common law work with an emphasis… | View Profile |
| | Nicholas Vineall | Barrister specialising in commercial litigation and international arbitration, including financial services, civil… | View Profile |
| | Kajetan Wandowicz | Barrister with a broad commercial practice in litigation and arbitration, both as… | View Profile |
| | James Watthey | An experienced commercial barrister handling heavyweight international arbitration and litigation. In addition… | View Profile |
| | George Woods | Barrister specialising in IT, commercial, insurance and construction work. | View Profile |
| | Laura Wright | Barrister with a broad commercial practice and particular experience of IT, IP,… | View Profile |
| | Alexander Wright KC | Barrister specialising in commercial litigation and arbitration with particular expertise in shipping… | View Profile |
| | Luke Wygas | Luke's practice focuses on domestic construction, energy, IT and professional negligence (with… | View Profile |