Civitas Law > Cardiff, Wales > Set Profile
Civitas Law
Offices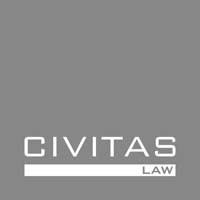 Civitas Law
THE MEWS, 38 CATHEDRAL ROAD
CARDIFF
CF11 9LL
Wales
Civitas Law > The Legal 500
Rankings
Civitas Law's members have a wide range of expertise of Chancery work. Owain Rhys James deals with family estate disputes involving rural property and farms.  Kate Parker also focuses on succession, trusts, and real property issues.
The clinical negligence team at Civitas Law offers adept practitioners with a wide range of specialisms in the practice area. Bryan Thomas and Ian Meikle have extensive experience in delayed and missed diagnosis cases concerning cancer and other conditions. Victoria Hiller has developed a niche within the orthopaedic, gynaecological and obstetrics fields, as well as some matters concerning cosmetic surgery.
Ranked: Tier 1
Ranked: Tier 1
The 'friendly' commercial litigation team at Civitas Law offers advice and representation across a wide range of matters. Headed by Cathrine Grubb, members' practices encompass debt disputes, civil fraud, mortgage issues, and insurance-related litigation . Names of note in this practice area are Anthony Vines - a regular face in high-value applications - and Owain Rhys James.
Ranked: Tier 1
Ranked: Tier 2
Testimonials
Set
'A very friendly set – barristers are very approachable with a good level of specialism and service provided across different areas. .'
Clerking
'Clerks are professional and friendly. They offer an efficient and good service.'
Members of Civitas Law offer a comprehensive service, with specialists across all employment matters with juniors of a range of experience acting for employees and public and private sector employers.  Joanne Williams is instructed by the Ministry of Defence Police in a disability discrimination claim, raising issues of the treatment of mental health is viewed in the context of armed police officers (the force being one of two routinely armed police forces in Wales alongside the Civil Nuclear Constabulary).
Testimonials
Set
'Civitas Law offers a great selection of junior employment barristers based in Cardiff and is usually our first port of call for cases listed in Cardiff Employment Tribunal.'
'Civitas is my chambers of choice for employment matters with strength in depth.'
Clerking
'We always find Civitas Law's clerks to be very responsive and down to earth.'
'The clerks are friendly, communicative, and respond very quickly.'
Civitas Law includes members regularly instructed in high-value, complex. and catastrophic matters by local authorities, individuals, and businesses. Recent instructions for Simon Hughes and Ian Meikle involve industrial illness claims.
Testimonials
Set
'They are accommodating and knowledgeable and I would say this is my go-to set for claimant work in Cardiff.'
Clerking
'The clerks at Civitas are helpful and personable. They are accommodating and willing to go the extra mile to assist.'
Civitas Law's planning and construction work covers a wide range of matters including wildlife, historical sites, parklands, and planning. Members are instructed in proceedings for local authorities and the Welsh government. Anthony Vines continues to be instructed in a public inquiry regarding the development of the A40 in West Wales between Llandewi Velfrey and Penblewin. Owain Rhys James and Matthew Paul are also active in this practice area. Paul recently advised Brecon Beacons National Park Authority on the development of a biomethane plant.

Ranked: Tier 1
Civitas Law is regularly acts for UK and Welsh Governments across a range of public law areas. Owain Rhys James is a name of note with a broad public law practice able to conduct cases both the English and Welsh languages. Anthony Vines  is a senior-junior active in this area who is regularly instructed in public law matters by both local authorities and the Welsh government.

Ranked: Tier 1
Ranked: Tier 1
Owain Rhys James
-
Civitas Law
'
Owain is approachable and easy to work with, always willing to help and turns the work around very quickly. Owain is a very calm advocate and communicates well with clients.
'
Ranked: Tier 1
Ranked: Tier 2
Civitas Law >
Set Profile
Civitas Law is an award-winning, leading specialist civil and public law barristers' chambers serving clients across Wales and England. It believes clients are best served by a set of highly specialist lawyers offering excellence and innovation in advisory work, drafting, mediation and advocacy. With the support of its dedicated, experienced and highly responsive clerks and client support teams, barristers are able to provide a full range of counsel services in personal injuries and clinical negligence; employment; public, planning and regulatory; chancery, business, consumer; and ADR matters. The wide range of experience within each group allows the set to work successfully with clients from small-track cases to a complex appeal. The set continues to develop its reputation by attracting the best of the Bar and aims to provide a cutting-edge service while maintaining traditions of independence and integrity. Civitas Law is a Law Society-accredited course provider and regularly hosts CPD training, seminars and conferences, either in-house, at clients' offices or in collaboration with sector organisations.
The set: Civitas Law puts itself at the heart of the evolution and development of legal services, the civil and public law process and the communities in which it and its clients operate in. Working closely with clients and understanding their legal and business needs has allowed chambers to create valuable client benefits that add to its pure counsel capacity.
Its professional standards and advice are supported by a first-class client care team and service-oriented approach to help deliver and support clients beyond all expectations. The provision of providing clear legal advice which is easily understood by the set's lay clients is a founding principle of Civitas Law, established in 2008 as Wales' first focused civil and public law set. The set works closely with its professional clients to ensure that chambers' services are tailored to their unique requirements and business objectives.
Among its members are barristers who write or contribute to leading practitioner texts and publications, act as mediators and arbitrators and are appointed as Treasury Counsel, to the Attorney General's Panel and as counsel to the Welsh Government.
Civitas Law has set for itself the highest standards in the delivery of services to its clients; that of excellence. The set aims to be professional and approachable and to provide legal advice which is clear and easily understood by lay clients.
Types of work undertaken: The personal injury and clinical negligence division consists of more than 12 practitioners at all levels of experience acting for claimants and defendants, including major trade union and insurance clients, central, local and the Welsh Government and NHS trusts. The group has specialists in occupational deafness and disease work and in injuries of maximum severity.
Chancery practitioners specialise in all aspects of probate, inheritance and property disputes, including extensive advisory work.
Practitioners in the employment division specialise in all aspects of employment law, ranging from basic unfair dismissal claims to the more complex discrimination and equal pay and breach of contract claims.
The public law and regulatory division brings together practitioners from public and administrative law, civil aspects of public authority work and criminal enforcement, reflecting patterns of change in local government. It serves the requirements of public bodies of all descriptions and provides appropriate specialist knowledge tailored to the individual issues. From advisory work, inquiries and court appearances at all levels to judicial review, regular instructions cover the breadth of public law and include health and safety, trades descriptions, care standards, food hygiene and licensing.
In addition individual members practise extensively in town and country planning and environmental work.
The dispute resolution division provides expert and experienced mediation, arbitration and adjudication services in civil and commercial disputes.
Main Contacts
| Department | Name | Email | Telephone |
| --- | --- | --- | --- |
| Senior Clerk | Sandra Harvey | | |
| Office Manager | Marie Durbin | | |
| Clerk | Jonathan Mytton | | |
| Fees Clerk | Deborah Tully | | |
| Members of Chambers | WIILLIAMS QC, Sir Wyn (1974)* | | |
| Members of Chambers | THOMAS, Bryan (1978) | | |
| Members of Chamnbers | WALTERS, Jonathan (1984) | | |
| Members of Chambers | JONES, Nicholas D (1987) | | |
| Members of Chambers | COOMBES DAVIES, Mair (1988)* | | |
| Members of Chambers | KING, Lucy (1992) | | |
| Members of Chambers | VINES, Anthony (1993) | | |
| Members of Chambers | MARSHALL, Elizabeth (1995)* | | |
| Members of Chambers | HOWELLS, Christopher (1999) | | |
| Members of Chambers | WILLIAMS, Joanne (1999) | | |
| Members of Chambers | COLE, Richard (2000) | | |
| Members of Chambers | PAUL, Matthew (2000) | | |
| Members of Chambers | HUGHES, Simon (2003) | | |
| Members of Chambers | BAYOUMI, Mona (2004) | | |
| Members of Chambers | HILLIER, Victoria (2005) | | |
| Members of Chambers | MANSELL, Rebecca (2005) | | |
| Members of Chambers | DYSON, Dan (2007) | | |
| Members of Chambers | GRUBB, Cathrine (2007)* | | |
| Members of Chambers | PARKER, Kate (2010) | | |
| Members of Chambers | JAMES, Owain Rhys (2011) | | |
| Member of Chambers | WILLIAMS, Alys (2016) | | |
| Members of Chambers | EVANS, Dominic (2016) | | |
| Members of Chambers | KNIGHT, Isabelle (2019) | | |
| | *Door tenant | | |
Languages
English (fluent) Arabic Welsh