Five Paper > London, England > Set Profile
Five Paper
Offices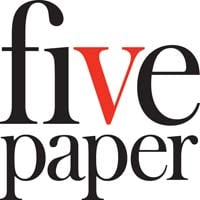 Chambers of Rachel Sleeman
Five Paper
5 PAPER BUILDINGS, TEMPLE
LONDON
EC4Y 7HB
England
Five Paper > The Legal 500
Rankings
Social housing remains a core area of focus for the '
brilliant
' set
Five Paper
, which is lauded for its '
real strength in terms of equality act defences and challenges
'. For example, in the judicial review
R (FB) v LB Camden
,
Terence Gallivan
acted for the London Borough of Camden in a judicial review challenging the council's placement of female survivors of domestic violence in mixed-sex accomodation. In another matter,
Jennifer Moate
 appeared as sole counsel in
Molloy v BPHA
, a Court of Appeal case concerning issues of freedom of speech and alleged racial harassment in the context of social housing.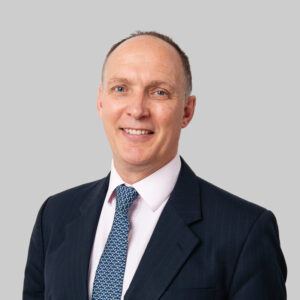 Nicholas Grundy KC
–
Five Paper
'
Nick's advocacy is nothing short of awe-inspiring – he formulates persuasive arguments delivered in exactly the correct manner, whatever the case.
'
Ranked: Tier 1
Testimonials
Set
'An incredibly knowledgeable set of barristers – there is always suitable counsel for any kind of social housing matter presented to them.'
'The set has a good variety of barristers and a good training schedule via webinar which is nice and flexible, and they are happy to adapt to clients' needs.'
'Five Paper is my go to set. They go out of their way to accommodate their clients and have counsel covering all levels of experience.'
'From the clerks to counsel, I cannot find fault with Five Paper; they are courteous, skilled and knowledgeable and reasonably priced too. They will always look to assist in any way possible and have never hesitated to go the extra mile to ensure assistance is given.'
'The chambers are excellent – they have a real strength in terms of equality act defences and challenges.'
Clerks
'The clerks are excellent, particularly David Portch, who manages the team brilliantly.'
Ranked: Tier 1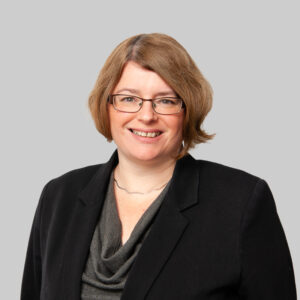 Morwenna Macro
–
Five Paper
'Morwenna is a well rounded barrister who produces clear and precise drafting as well as a simple and to the point advocacy style that seems to resonate with judges.'
Ranked: Tier 4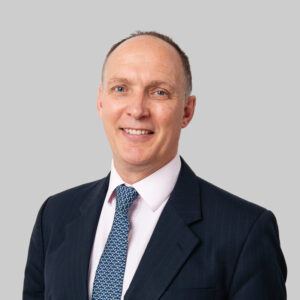 Ranked: Tier 4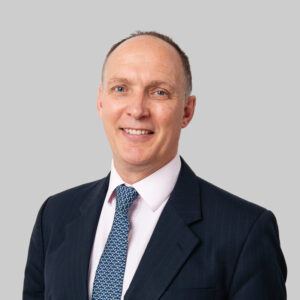 Ranked: Tier 4
Ranked: Tier 5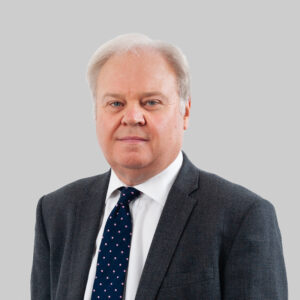 Ian Wright
–
Five Paper
'
A brilliant and persuasive advocate who works exceedingly hard for the instructing solicitor and the client.
'
Ranked: Tier 2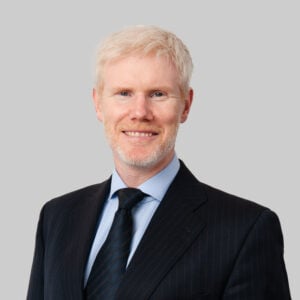 Shane Crawford
-
Five Paper
'
Shane's particular strengths are his excellent communication and interpersonal skills which, alongside his analytical mind, makes him highly desirable counsel. Shane always adopts a logical approach to cases and is well liked by clients and a safe pair of hands. Shane will always go the extra mile, and his commercial and legal awareness, ability to remain calm under pressure, and flexible approach to working when situations change, are always appreciated.
'
Ranked: Tier 3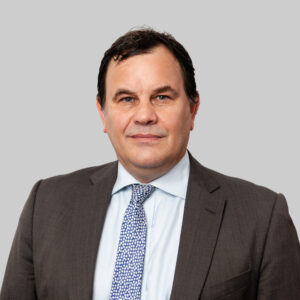 Jake Davies
-
Five Paper
'
Jake's combination of fair play, top-notch preparation and patience make him stand out - clients could not be in safer hands in terms of legal representation.
'
Ranked: Tier 4
Satinder Gill
–
Five Paper
'
Satinder is a genuine expert in business immigration. He combines an excellent knowledge of immigration law with a practical and commercial approach.'
Ranked: Tier 3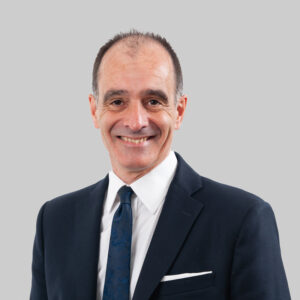 Simon Mills
–
Five Paper
'Really invests in the claim and feels like part of the team. Really friendly, approachable and personable.'
Ranked: Tier 4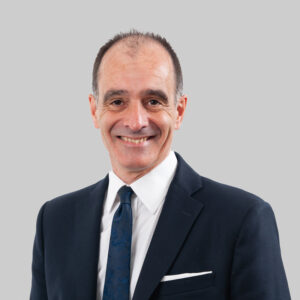 Simon Mills
–
Five Paper
'
Very commercial, bright, calm, instils confidence, great advocate and thorough and analytical written advice
.'
Ranked: Tier 4
Five Paper >
Set Profile
Five Paper is a modern, specialist set of barristers' chambers in Temple, the heart of legal London. Our barristers specialise in the fields of commercial and property law.
Chambers works with clients from many sectors and believes accessibility, communication and strong relationships are key to delivering excellent results. Senior members are among the most experienced and innovative within their areas of expertise and the chambers' juniors deal with practical legal matters on a daily basis. This range of experience enables Five Paper to provide clients with a service that is both expert and cost-effective.
Work undertaken: Five Paper has two thriving divisions, the commercial division and the property division, which encompassed the sub-groups listed further below.
Five Paper's commercial division is a sector-focused group of leading barristers providing expert advice and litigation services to clients involved in disputes in the below areas of expertise.
Five Paper's property division is a market leader for legal services in local government and public law to social landlords. The property division consists of 30 barristers ranked as a leading set for social housing with members equally ranked as a leading silk/junior. The division regularly appears in First tier Tribunal, Upper Tribunal, County Court, High Court and Court of Appeal.
Commercial division:
• Banking and finance
• Civil fraud
• Insolvency and company
• Employment
• Business immigration and regulatory
Property division:
• Social housing
• Public law
• Landlord and tenant
• Real property
• Family, inheritance and trusts
ADR Five Paper's commitment to ADR is shown through their arbitrator (FCIArb) and trained mediators, including a CEDR-accredited mediator, providing mediation in family, workplace/employment and civil cases.
Publications: Five Paper's senior members edit some of the leading specialist law publications. These include: Sir Roy Goode's 'Proprietary Rights and Insolvency in Sales Transactions', 3rd edition by Simon Mills; 'Salinger on Factoring', 6th edition by Simon Mills and others; and Atkin's Court Forms Vol. 35 'Sale and Supply of Goods and Services' by Simon Mills and others.
Training: Five Paper regularly arranges specialist training for professional clients. Chambers is happy to discuss bespoke in-house training events for professional and key public and commercial clients. For further information, please visit www.fivepaper.com or contact the clerking team.
Recruitment: Pupils spend time with different practice teams to experience a wide variety of work. Our pupils will receive a total of £50,000. This will include a £30,000 award, plus £20,000 guaranteed earnings in the second six of pupillage. Five Paper also encourages applications from barristers with ten or more years' experience within one of their specialist areas. Please contact the clerks for details. Five Paper is committed to equal opportunities for all and values diversity.
Barrister Profiles
| Photo | Name | Position | Profile |
| --- | --- | --- | --- |
| | Donald Broatch | Donald Broatch has lectured on topics arising from his specialist areas of… | View Profile |
| | Gita Chakravarty | Gita specialises in the fields of commercial and chancery law, in particular… | View Profile |
| | Gillian Christopher-chambers | Gillian is an experienced advocate who provides expert advice and representation in… | View Profile |
| | Tina Conlan | Tina Conlan's practice comprises all aspects of housing and property law. She… | View Profile |
| | Shane Crawford | Shane Crawford is a specialist employment law barrister who provides a quality… | View Profile |
| | Daniel Crehan | Daniel joined Five Paper in October 2017 after successfully completing his pupillage… | View Profile |
| | Jake Davies | Jake has been recognised as a leading junior in employment law by… | View Profile |
| | Elizabeth England | Elizabeth is a member of the Property Team at Five Paper and… | View Profile |
| | Stephen Evans | Stephen specialises in Property Law, with particular expertise in the field of… | View Profile |
| | Tiernan Fitzgibbon | Tiernan joined Five Paper in 2019 following completion of a 12 month… | View Profile |
| | Terence Gallivan | Terry is an experienced practitioner in property, social housing, local government and… | View Profile |
| | Satinder Gill | Satinder is joint head of the Business Immigration and Regulatory Team with… | View Profile |
| | Mary Glass | Mary specialises in public law, primarily immigration and human rights. She provides… | View Profile |
| | Nicholas Grundy | Nicholas Grundy KC is a Property, Public Law and Human Rights specialist.… | View Profile |
| | Angela Hall | Angela is commended for her approachability and her composed and robust representation.… | View Profile |
| | Josephine Henderson | Josephine has been a housing specialist for more than 25 years. She… | View Profile |
| | Jane Hodgson | Prior to becoming a barrister, Jane was an officer in the Royal… | View Profile |
| | Peter John | Peter John is an experienced civil law barrister at Five Paper Chambers… | View Profile |
| | Zachary Kell | Zachary's practice encompasses Commercial Law, Civil Fraud, Insolvency & Restructuring, Company Law… | View Profile |
| | Alexander Kingston-Splatt | Alexander's Commercial Chancery practice has an emphasis on commercial litigation, civil fraud,… | View Profile |
| | Roger Laville | Roger specialises in finance, insolvency, company law disputes and civil fraud, and… | View Profile |
| | Julie Leivesley | Since 2000 Julie has specialised in Family Law and Human Rights. She… | View Profile |
| | Morwenna Macro | Morwenna has particular expertise in insolvency within a wider commercial chancery practice,… | View Profile |
| | Ben Maltz | Ben is a property law specialist and heads up the Five Paper… | View Profile |
| | Joe McBrien | Joe joined Five Paper in October 2020 after the successful completion of… | View Profile |
| | Simon Mills | Simon Mills, Commercial Division Leader and a member of our specialist practice… | View Profile |
| | Vinesh Mistry | Vinesh joined Five Paper in September 2022 and specialises in commercial litigation,… | View Profile |
| | Jennifer Moate | Jenny is a barrister specialising in social housing, landlord and tenant, trusts… | View Profile |
| | David Mold | David is a barrister at Five Paper specialising in Employment and Property… | View Profile |
| | Michael Mullin | Michael is an experienced barrister and part-time judge specialising in property and… | View Profile |
| | Victoria Osler | Victoria specialises in all aspects of real property and landlord and tenant… | View Profile |
| | Mr Sean Pettit | Sean is an established property law barrister with over 20 years of… | View Profile |
| | Sam Phillips | Sam is a property and trusts specialist and member of Five Paper's… | View Profile |
| | Millie Polimac | Millie is an experienced barrister in property, immigration and employment law.  She… | View Profile |
| | Sonia Rai | Sonia is an experienced property, including housing, specialist and has experience in… | View Profile |
| | Jonathan Rich | Jonathan ("Joe") Rich has specialised in consumer and property law for twenty… | View Profile |
| | Tristan Salter | Tristan has a busy Commercial Chancery practice combining his knowledge of the… | View Profile |
| | Ololade Saromi | Ololade has a Commercial Chancery practice with a leaning towards banking, finance,… | View Profile |
| | Rachel Sleeman | Rachel Sleeman is Head of Chambers and the leader of the Insolvency… | View Profile |
| | Simon Strelitz | Simon is an experienced housing and property practitioner with 18 years' continuous… | View Profile |
| | Matthew Tonnard | Matthew is a junior with a thriving commercial chancery practice. He is… | View Profile |
| | Laura Williamson | Laura is a property law specialist. She has extensive trial experience and… | View Profile |
| | Ian Wright | Ian is a specialist regulatory, employment and business immigration practitioner. He is… | View Profile |
Diversity
Members of Five Paper are committed to promoting access to the Bar from non-traditional backgrounds and encouraging diversity at the Bar.
 Chambers is a proud sponsor of the Urban Lawyers Conference. Urban Lawyers is a registered charity founded by Dr Tunde Okewale MBE which is committed to making the law, both academically and as a career, more accessible to a wide range of students. Members of Five Paper have also regularly attended the conference as speakers to talk about life at the Bar and provide tips on securing a pupillage.
Chambers also welcomes students each year as part of the Bar Council's Bar Placement Scheme. The structured programme places students from state schools with chambers in order to give them an insight into a career as a barrister and also provides them with advocacy training from judges and barristers to help them determine whether a career at the Bar may be an option for them.
In addition to the above, members regularly provide pro bono legal advice through Advocate and the CLiPs scheme in the High Court and County Court in Central London.