Set Profile > Chambers of Rachel Sleeman > London, England
Chambers of Rachel Sleeman
Offices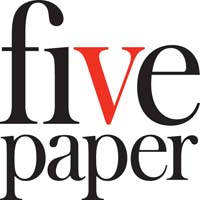 Chambers of Rachel Sleeman
Five Paper
FIVE PAPER BUILDINGS, TEMPLE
LONDON
EC4Y 7HB
England
Chambers of Rachel Sleeman > The Legal 500
Rankings
Chambers of Rachel Sleeman >
Firm Profile
Five Paper is a leading civil set consistently acknowledged as a leader in social housing law. Chambers has thriving teams in business immigration and regulatory, commercial, employment, family and property law. Individual members have also developed successful practices in health and safety, including specialising in appeals against enforcement notices served by regulators, restructuring, insolvency, asset recovery and property litigation. Clients include the private and public sector, corporations, private companies and individuals. Five Paper's commitment to ADR is shown through their arbitrator (FCIArb) and trained mediators, including a CEDR-accredited mediator, providing mediation in family, workplace/employment and civil cases,
The set: Five Paper prides itself on having an open and accessible culture. The set's commitment to diversity was recently rewarded by a top five position in the Diversity League Table 2015, including joint first place for its practice and policy.
Types of work undertaken:
Commercial: Five Paper's commercial team practises predominantly in commercial finance, insolvency and asset recovery and is a leading set in the area of invoice finance and asset-based lending. The team has a substantial chancery commercial practice, encompassing breach of directors' and fiduciary duties, misfeasance, company, shareholder and partnership disputes, trusts (including co-ownership disputes), tracing and asset recovery, and professional negligence. Members frequently appear in corporate and personal insolvency cases and offer specialist advice in cases concerning mentally incapacitated debtors. Members of the team edit Salinger on Factoring and Goode on Proprietary Rights and Insolvency in Sales Transactions.
Employment: members practise in all areas of employment law, representing both claimants and respondents, with a specialism in discrimination law and whistleblowing. The team regularly appears in the EAT for local authorities and advises both them and blue-chip companies on internal procedures, contracts and compliance issues. Members represent employers, educational institutions, executives, professionals and skilled workers on all aspects of business immigration including corporate immigration planning, applications under the points-based system, sponsor licensing, illegal working and employer's liability.
Family: the team acts on ancillary relief and children cases including private Children Act applications, family finance disputes with an international element, including internal and international relocation, and jurisdictional disputes.
Property: a major area for Five Paper, with a deep bench of expertise from the most junior through to the most senior members. The team acts on the full range of issues including traditional landlord and tenant work (residential and commercial), easements, covenants, boundary disputes, adverse possession, mortgages, wills, trusts of land and conveyancing. The set has a forte in social housing law, with regular appearances in leading appellate cases. In Akerman-Livingstone v Aster Communities Ltd [2015] UKSC 15 the team successfully represented Aster in the High Court, the Court of Appeal and the Supreme Court.
Business Immigration & Regulatory Team ('BIRT'): BIRT works closely with business, industry and regulators. Members of BIRT are specialist practitioners in business immigration including sponsor licensing, compliance, PBS & Tiers 1-2 & 4-5, EU issues, Brexit and the right to work. Members also have experience in statutory appeals including appeals under section 24 HSWA, inquests and inquiries, disputes regarding the Office of Rail and Road including road transport issues, and care homes and health regulation.
Mediation: Five Paper provides an expert mediation service. Chambers' experienced team of trained mediators all undertake family cases, both financial and child issues, with a specialism in mediation for same-sex couples. Five Paper regularly provides mediation in its dedicated mediation suite.
A detailed guide to the types of work undertaken by the set can be found at www.fivepaper.com.
Chambers regularly arranges specialist training for professional clients, often accredited by the Bar Standards Board and CiLEX for continuing professional development and the SRA's continuing competence scheme. Five Paper is happy to discuss bespoke in-house training events for professional and key public and commercial clients. For further information, please visit www.fivepaper.com or contact the clerking team.
Led by senior clerk David Portch, the clerking team shares the barristers' commitment to client service, and is regularly praised both by clients and in legal directories. Five Paper ensures that its pupils experience as wide a variety of hands-on work as possible. Pupils spend time with different practice teams, guided by fully trained supervisors. Each year, chambers offers two fully funded, 12-month pupillages. For 2016-17, pupils will receive an award of £25,000, plus guaranteed earnings of £5,000 in the second six months of pupillage.
Main Contacts
| Department | Name | Email | Telephone |
| --- | --- | --- | --- |
| Head of Chambers | Rachel Sleeman | | |
| Senior clerk | David Portch | | |
| Commercial team leader | Simon Mills | | |
| Property team leader | Stephen Evans | | |
| Employment team leader | Jake Davies | | |
| Family team leader | Mark Lyne | | |
| Business Immigration & Regulatory team leader | Satinder Gill | | |
| Business Immigration & Regulatory team leader | Ian Wright | | |
| Pupillage coordinator | Millie Polimac | | |
| Members of Chambers | GRUNDY QC, Nicholas (1993) | | |
| Members of Chambers | BROATCH, Donald (1971) | | |
| Members of Chambers | BULL, Roger (1974) | | |
| Members of Chambers | LYNE, Mark (1981) | | |
| Members of Chambers | GALLIVAN, Terence (1981) | | |
| Members of Chambers | WRIGHT, Ian (1983) | | |
| Members of Chambers | RICH, Jonathan (1989) | | |
| Members of Chambers | JOHN OBE, Peter (1989) | | |
| Members of Chambers | HENDERSON, Josephine (1990) | | |
| Members of Chambers | GILL, Satinder (1991) | | |
| Members of Chambers | ROBINSON, Simon (1991) | | |
| Members of Chambers | EVANS, Stephen (1992) | | |
| Members of Chambers | MILLS, Simon (1994) | | |
| Members of Chambers | SLEEMAN, Rachel (1996) | | |
| Members of Chambers | CRAWFORD, Shane (1996) | | |
| Members of Chambers | DAVIES, Jake (1997) | | |
| Members of Chambers | MALTZ, Ben (1998) | | |
| Members of Chambers | RAI, Sonia (1998) | | |
| Members of Chambers | BEECHAM, Sara (1999) | | |
| Members of Chambers | HALL, Angela (2000) | | |
| Members of Chambers | LEIVESLEY, Julie (2000) | | |
| Members of Chambers | HODGSON, Jane (2000) | | |
| Members of Chambers | GLASS, Mary (2001) | | |
| Members of Chambers | OSLER, Victoria (2001) | | |
| Members of Chambers | MACRO, Morwenna (2002) | | |
| Members of Chambers | CONLAN, Tina (2002) | | |
| Members of Chambers | CHRISTOPHER-CHAMBERS JP, Gillian (2003) | | |
| Members of Chambers | TER HAAR, Camilla | | |
| Members of Chambers | MOATE, Jennifer (2006) | | |
| Members of Chambers | POLIMAC, Millie (2007) | | |
| Members of Chambers | CHAKRAVARTY, Gita (2010) | | |
| Members of Chambers | MOLD, David (2010) | | |
| Members of Chambers | MULLIN, Michael (2010) | | |
| Members of Chambers | PHILLIPS, Sam (2011) | | |
| Members of Chambers | WILLIAMSON, Laura (2011) | | |
| Members of Chambers | SALTER, Tristan (2013) | | |
| Members of Chambers | JAYAKUMAR, Sahana (2014) | | |
| Member of Chambers | CREHAN, Daniel (2014) | | |
| Members of Chambers | LAVILLE, Roger (2015) | | (admitted as a solicitor 2002) |
| Members of Chambers | KELL, Zachary (2015) | | |
| Members of Chambers | KINGSTON-SPLATT, Alexander (2017) | | (admitted as a solicitor 2012) |
| Members of Chambers | SAROMI, Ololade (2015) | | |
| Member of Chambers | DINGLEY, Gavin (2015) | | |