Set Profile > Hailsham Chambers > London, England
Hailsham Chambers
Offices

Hailsham Chambers
Hailsham Chambers
CHAMBERS OF JULIAN PICTON QC
4 PAPER BUILDINGS, TEMPLE
EC4Y 7EX
England
Hailsham Chambers > The Legal 500
Rankings
Hailsham Chambers offers clients 'a strong advocate for a wide range of cases' alongside clerks who 'go out of their way to be as accommodating and as helpful as possible', making it a 'leading set for clinical negligence litigation, both for claimants and defendants'. Dominic Nolan QC acted for the defendant in a highly complex and emotive case arising from alleged failure in the genetic screening of embryos by an assisted reproduction clinic. Andrew Post QC defended Barts Healthcare NHS Trust in a paediatric neurosurgery case which was settled for £2.5m, after an initial pleading of £11.5m. Julian Picton QC is 'not afraid to provide advice which may be unpalatable to clients' and is also 'a formidable opponent and definitely not a pushover'. Being dual-qualified, Dr Tejina Mangat 'possesses an encyclopaedic knowledge of both law and medicine'. The newly ranked Henry Banke-Jones ('a confident and unflappable advocate') and Clementine Coram James ('versatile and attentive') are also worthy of note at the junior end.
'Well-regarded as one of the best sets for professional negligence', Hailsham Chambers stands out for its 'spectacular strength in depth' and 'range and breadth of expertise'. The set is 'a leader in solicitors' professional negligence work', with recent highlights including Michael Pooles QC and Matthew Jackson acting for the defendant solicitors' firm in the Supreme Court case of Edwards v Hugh James, which related to the settlement of personal injury litigation. However, members act on claims against a wide range of professionals; in a recent example, William Flenley QC and Francis Bacon appeared in the Court of Appeal in Group Seven v Nasir, which involved accountants' liability.
Jack Steer
-
Hailsham Chambers
'
He has strong technical ability and is always willing to give a firm and clear view. Very thorough and excellent drafting skills - does not miss anything.
'
Ranked: Tier 1
William Flenley QC
-
Hailsham Chambers
'
Very willing to listen to the ideas of others and assimilate them as necessary. Very experienced indeed in solicitor negligence and insurance coverage. Gives extremely clear advice. Very good on tactics and thinking through the consequences of strategic decisions.
'
Ranked: Tier 1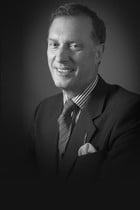 Michael Pooles QC
-
Hailsham Chambers
'
Michael is fantastic. He is phenomenally intelligent yet engages with clients in an approachable and down to earth manner. He is trustworthy and dependable, gets to grips with the detail quickly and has a beautiful drafting style. His expertise is second to none.
'
Ranked: Tier 1
Nicola Rushton QC
-
Hailsham Chambers
'
She can help make even the most stressful situations seem manageable. Nicola provides thorough detailed notes that help us and our client understand clearly where we stand. She is one of the most well-organised and tech-savvy QCs that I have encountered. I wish there were more like her.
'
Ranked: Tier 4

Hailsham Chambers is an 'established and highly reputable' set whose strong members are often specifically hired for dealing with technical and complex issues arising from high-value clinical negligence costs disputes. Mark Friston has 'encyclopedic knowledge of litigation funding' and is a leading contributor to the costs law literature. Alexander Hutton QC advised a group of Lloyds' shareholders on funding and cost management issues of a claim for losses brought against Lloyd's Bank following its acquisition of Halifax Bank of Scotland (Sharp v Blank.) Jamie Carpenter QC, who was appointed silk in March 2020, is involved in several solicitor-client disputes. Clients of the set also note that its summer training course 'is a must for anyone in costs'.
Ranked: Tier 1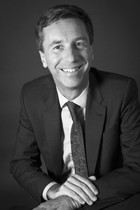 Ranked: Tier 2

Jamie Carpenter
-
Hailsham Chambers
'
Attention to detail and engaging advocacy of the highest order. Paramount costs knowledge. Unfazed on his feet. Just superb.
'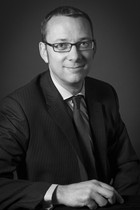 Ranked: Tier 2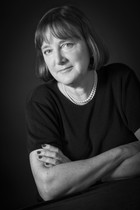 Fiona Neale
-
Hailsham Chambers
'
Fiona has great experience in representing healthcare professionals, particularly before their professional regulators. She has a punchy style combined with a very caring approach to her client.
'
Ranked: Tier 3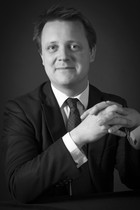 Ranked: Tier 4

Ranked: Tier 2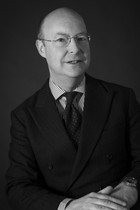 Ranked: Tier 2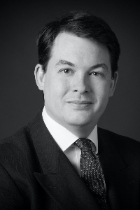 Ranked: Tier 5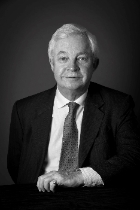 David Pittaway QC
-
Hailsham Chambers
'
His calm, intelligent and thorough approach was exactly right, as was his calm and considerate approach with the client. He carries natural authority and inspires confidence, which is bolstered by his excellent attention to detail and anticipation of the challenges of the case. His construction of the roadmap for the case was superb.
'
Ranked: Tier 3
Hailsham Chambers is well known for its specialisation in clinical and professional negligence cases, as well as costs. Strengthening chambers with its ninth silk, Jamie Carpenter QC was appointed Queen's Counsel in March 2020.
Testimonials
Clearly a leader in the field – Alex Hutton has pretty much written the book on costs as well as clinical negligence and is a complete pleasure to work with. Dan Stacey always gets his tactics right and is interactive, makes himself available and turns the work around well – whilst securing results.
I have used several barristers within the set and all seem very proficient.
I have worked with Hailsham in this field for over 25 years – they have spectacular strength in depth across the team.
I love Hailsham chambers. A big fan.
Strong support both senior and junior to Mr Peacock. There is always good quality cover if needed.
They are an excellent set, with a good range of depth and breadth of barristers. They may not be as big as one or two other sets, but they make up for that with quality. I also find them more personable than some of the other sets and the clerks go out of their way to be as accommodating and as helpful as possible.
Very experienced helpful chambers, always friendly and willing to assist.
Very strong set for clinical negligence and costs. Alex Hutton QC and Andrew Post QC are phenomenal.
Hailsham Chambers >
Set Profile
Hailsham Chambers strives to provide clients with excellent service. The multi-award winning set is frequently praised for its friendly and helpful clerking, the quality of its members' work and for its reliability.
The set: Established more than 100 years ago and today offering 50 barristers, eight of whom are silks, Hailsham Chambers contains many of the most sought-after barristers at the London Bar. The set's progressive thinking and use of modern technologies help Chambers to run efficiently and to offer clients choice and flexibility.
Types of work undertaken: Chambers acts for claimants and defendants, providing advice and representation before all levels of courts and tribunals throughout the world, in the specialist areas of:
Professional negligence: in cases involving lawyers, accountants, auditors, surveyors, valuers, financial professionals and trustees, as well as advising about professional indemnity insurance coverage points.
Clinical negligence: acting for patients and their relatives and dependants, trusts, doctors, dentists, healthcare professionals, health authorities, private hospitals and clinics in civil litigation, at inquests and in the Court of Protection.
Costs litigation: involving points of principle and advising in disputes between solicitor and client, retainers, funding arrangements, DBAs, CFAs and costs budgets.
Professional discipline: advice and advocacy before tribunals and regulatory bodies, both medical and non-medical.
Personal injury: acting for claimants and defendants and their insurers in RTA claims and claims based upon employer's, occupier'€™s, public and product liability, with an emphasis on cases of high value and complexity.
Commercial litigation: acting in general commercial matters, such as insurance claims, fraud and partnership disputes.
To find out about the availability of counsel, please contact Hailsham's clerking team by telephone (0)20 7643 5000 or email clerks@hailshamchambers.com.
Main Contacts
| Department | Name | Email | Telephone |
| --- | --- | --- | --- |
| Senior clerk | Stephen Smith | | 0207 643 5000 |
| Deputy senior clerk | Michael Kilbey | | 0207 643 5000 |
| Head of Chambers | PITTAWAY QC, David (1977) | | 0207 643 5000 |
| Members of Chambers | POOLES QC, Michael (1978) | | 0207 643 5000 |
| Members of Chambers | NOLAN QC, Dominic (1985) | | 0207 643 5000 |
| Members of Chambers | PICTON QC, Julian (1988) | | 0207 643 5000 |
| Members of Chambers | FLENLEY QC, William (1988) | | 0207 643 5000 |
| Members of Chambers | POST QC, Andrew (1988) | | 0207 643 5000 |
| Members of Chambers | HUTTON QC, Alexander (1992) | | 0207 643 5000 |
| Members of Chambers | RUSHTON QC, Nicola (1993) | | 0207 643 5000 |
| Members of Chambers | TRACY FORSTER, Jane (1975) | | 0207 643 5000 |
| Members of Chambers | MISHCON, Jane (1979) | | 0207 643 5000 |
| Members of Chambers | NEALE, Fiona (1981) | | 0207 643 5000 |
| Members of Chambers | HOLWILL, Derek (1982) | | 0207 643 5000 |
| Members of Chambers | JACKSON, Matthew (1986) | | 0207 643 5000 |
| Members of Chambers | BACON, Francis (1988) | | 0207 643 5000 |
| Members of Chambers | MANGAT, Dr Tejina (1990) | | 0207 643 5000 |
| Members of Chambers | HOWARTH, Simon (1991) | | 0207 643 5000 |
| Members of Chambers | WILTON, Simon (1993) | | 0207 643 5000 |
| Members of Chambers | PEACOCK, Nicholas (1992) | | 0207 643 5000 |
| Members of Chambers | CHRISTIE-BROWN, Sarah (1994) | | 0207 643 5000 |
| Members of Chambers | CHARLWOOD, Spike (1994) | | 0207 643 5000 |
| Members of Chambers | EWINS, Catherine (1995) | | 0207 643 5000 |
| Members of Chambers | STACEY, Dan (1996) | | 0207 643 5000 |
| Members of Chambers | FRISTON, Mark (1997) | | 0207 643 5000 |
| Members of Chambers | ELLIS, Peter (1997) | | 0207 643 5000 |
| Members of Chambers | FERGUSON, Eva (1999) | | 0207 643 5000 |
| Members of Chambers | CARPENTER, Jamie (2000) | | 0207 643 5000 |
| Members of Chambers | MUNRO, Joshua (2001) | | 0207 643 5000 |
| Members of Chambers | GILBERTHORPE, James (2002) | | 0207 643 5000 |
| Members of Chambers | MACKINNON, Lucy (2003) | | 0207 643 5000 |
| Members of Chambers | BENSON, Imran (2005) | | 0207 643 5000 |
| Members of Chambers | BENNETT, David (2005) | | 0207 643 5000 |
| Members of Chambers | NASH, Alice (2006) | | 0207 643 5000 |
| Members of Chambers | BANKES-JONES, Henry (2004) | | 0207 643 5000 |
| Members of Chambers | O'REILLY, Niamh (2007) | | 0207 643 5000 |
| Members of Chambers | McMAHON, Heather (1999) | | 0207 643 5000 |
| Members of Chambers | BAILEY, Stephen (2006) | | 0207 643 5000 |
| Members of Chambers | JUCKES, David (2008) | | 0207 643 5000 |
| Members of Chambers | MEILAND, Justin (2010) | | 0207 643 5000 |
| Members of Chambers | PILSBURY, Nicholas (2008) | | 0207 643 5000 |
| Members of Chambers | CAMPBELL-CLAUSE, Nicola (2010) | | 0207 643 5000 |
| Members of Chambers | ANDERTON, Richard (2010) | | 0207 643 5000 |
| Members of Chambers | TEW, Alicia (2012) | | 0207 643 5000 |
| Members of Chambers | CORAM JAMES, Clementine (2012) | | 0207 643 5000 |
| Members of Chambers | BARCLAY, Theo (2013) | | 0207 643 5000 |
| Members of Chambers | STORY, David (2012) | | 0207 643 5000 |
| Members of Chambers | STEER, Jack (2013) | | 0207 643 5000 |
| Members of Chambers | COLEMAN, Jake (2013) | | 0207 643 5000 |
| Members of Chambers | PATRICK, Michael (2014) | | 0207 643 5000 |
| Members of Chambers | ELLIOTT, Clare (2015) | | 0207 643 5000 |
| Members of Chambers | ECHLIN, Alexander (2017) | | 0207 643 5000 |
Barrister Profiles
| Photo | Name | Position | Profile |
| --- | --- | --- | --- |
| | Richard Anderton | During pupillage Richard gained extensive experience in claims against solicitors, particularly claims… | View Profile |
| | Francis Bacon | Francis specialises in professional negligence, commercial insurance and commercial litigation. He has… | View Profile |
| | Stephen Bailey | Stephen specialises in professional liability, medical law, commercial disputes and costs. He… | View Profile |
| | Henry Bankes-Jones | Described by Legal 500, 2021 as "fantastic. He always delivers his work on… | View Profile |
| | Imran Benson | Imran is an experienced litigator who is well known for a robust… | View Profile |
| | Nicola Campbell-Clause | Nicola has a busy practice and specialises in claims arising out of… | View Profile |
| | Jamie Carpenter | Jamie specialises in costs and professional and clinical negligence. Leading firms of… | View Profile |
| | Spike Charlwood | Spike specialises in professional negligence and insurance law. He was named 2010… | View Profile |
| | Sarah Christie-Brown | Sarah specialises in medical law, clinical negligence, inquests and disciplinary work. She… | View Profile |
| | Clementine Coram James | Clementine's main areas of practice are personal injury, clinical negligence and professional… | View Profile |
| | Thomas Crockett | Thomas specialises in clinical negligence, professional negligence, and personal injury law. He… | View Profile |
| | Dr Peter Ellis | Dr Peter Ellis joined Hailsham Chambers in January 2018. He is ranked… | View Profile |
| | Catherine Ewins | Catherine acts on behalf of both claimants and defendants in clinical negligence… | View Profile |
| | Eva Ferguson | Eva is a determined and meticulous advocate who wants to win and… | View Profile |
| | William Flenley | William Flenley QC practises in the fields of professional liability, insurance, regulatory… | View Profile |
| | Dr Mark Friston | Dr Mark Friston is a leading expert on the law of costs… | View Profile |
| | James Gilberthorpe | James gravitated from a general common law practice towards a practice in… | View Profile |
| | Derek Holwill | Derek Holwill specialises in professional negligence and clinical negligence claims. He is… | View Profile |
| | Simon Howarth | Simon concentrates on professional negligence. His work principally involves lawyers, accountants, and… | View Profile |
| | Alexander Hutton | Alexander's practice is focused in two fields: clinical negligence, for claimants and… | View Profile |
| | Matthew Jackson | Matthew specialises in clinical negligence, professional negligence, personal injury and general insurance… | View Profile |
| | David Juckes | David has a broad practice including clinical and professional negligence, professional discipline,… | View Profile |
| | Lucy MacKinnon | Lucy specialises in all aspects of medical law including clinical negligence claims… | View Profile |
| | Dr Tejina Mangat | Before being called to the Bar, Tejina worked as a junior doctor… | View Profile |
| | Heather McMahon | Heather's areas of practice are professional liability, commercial law, professional discipline and… | View Profile |
| | Justin Meiland | Justin specialises in medical law, professional liability, and professional discipline. He offers… | View Profile |
| | Jane Malca Mishcon | Jane's principal areas of practice are medical law (specialising in clinical negligence… | View Profile |
| | Joshua Munro | Joshua is a leading junior in costs, professional negligence, construction, commercial litigation… | View Profile |
| | Alice Nash | Alice's practice is primarily focused on professional liability, medical law, costs and… | View Profile |
| | Fiona Neale | Fiona's extensive clinical negligence experience includes acting for claimants and defendants in… | View Profile |
| | Dominic Nolan | Dominic's practice principally comprises complex clinical negligence and high-value, catastrophic personal injury… | View Profile |
| | Niamh O'Reilly | Niamh specialises in professional liability matters with particular experience in claims against… | View Profile |
| | Nicholas Peacock | Nick specialises in clinical negligence work, regulatory and disciplinary work (particularly GDC,… | View Profile |
| | Julian Picton | Julian specialises in professional indemnity, clinical negligence and personal injury claims. He frequently… | View Profile |
| | Nicholas Pilsbury | Nicholas specialises in professional and clinical negligence. He also acts in commercial… | View Profile |
| | David Pittaway | David Pittaway QC is Head of Chambers and was Treasurer of the… | View Profile |
| | Michael Pooles | Michael Pooles QC's principal area of practice is that of professional indemnity… | View Profile |
| | Andrew Post | Andrew undertakes clinical negligence, healthcare and disciplinary cases, and has particular expertise in dealing… | View Profile |
| | Nicola Rushton | Nicola specialises in professional negligence and commercial claims, especially those with a… | View Profile |
| | Dan Stacey | Dan Stacey is a senior junior barrister who specialises in professional indemnity… | View Profile |
| | Jack Steer | Jack joined Chambers in September 2015 after the successful completion of pupillage… | View Profile |
| | Alicia Tew | Alicia's practice spans professional negligence, commercial, insurance, regulatory, medical law, public law… | View Profile |
| | Jane Tracy Forster | Jane specialises in medical law including clinical negligence claims and applications in… | View Profile |
Staff Figures
Clerks : 7 Support team : 6
Top Tier Set Rankings
Set Rankings