Hailsham Chambers > London, England > Set Profile
Hailsham Chambers
Offices

Hailsham Chambers
CHAMBERS OF JULIAN PICTON KC
4 PAPER BUILDINGS, TEMPLE
EC4Y 7EX
England
Hailsham Chambers > The Legal 500
Rankings
The set at
Hailsham Chambers
is noted for its array of
'highly-skilled clinical negligence barristers'
with
'depth of knowledge and experience at all levels'
.
Andrew Post KC
is acting for claimants and defendants on consistently high-value work against experienced silks, particularly in obstetric brain and severe birth injury cases. Junior and
'highly effective advocate'
Clementine Coram James
frequently acts as sole counsel, but is also regularly led by leading silk
Dominic Nolan KC
in complex cases, such as one regarding a severe spinal injury suffered by a teenager with a profound pre-existing learning disability, and a claim alleging negligently missed intracranial infection leaving lasting brain damage.
Justin Meiland
is developing a specialism in cases of surgical negligence and failed diagnoses. Fiona Neale retired in 2022.
Testimonials
Set
'As a set, they offer some very highly-skilled clinical negligence barristers. One thing they all have in-common is their approachability and responsiveness.'
'Impressive eye for detail on both liability and quantum. Able to quickly assimilate large volumes of evidence and settle concise yet robust pleadings.'
'This set has very experienced counsel in medical law.'    
'Chambers has an outstanding team of practitioners in medical law with considerable depth-of-knowledge and experience at all levels. It provides an extensive training programme for client firms of solicitors, NHSR and the medical defence societies.'
'Excellent set of chambers with a real depth-of-knowledge in this field. Lots of great junior barristers to choose from, who do an excellent job.'      
Clerking
'A first-class operation that has previously won awards for the quality of its service. Stephen Smith, senior clerk, has forty years experience in the role and has an unparalleled knowledge of the market.'
The '
very capable set
' of
Hailsham Chambers
are well known as specialists within all core areas of professional negligence. 
Nicola Rushton KC
specialises in property and finance-related professional negligence.
Dan Stacey
 is a highly experienced senior junior, who worked on the case of
Infinity v Khan Partnership,
which involves a claim for professional negligence and breach of fiduciary duty against a firm of solicitors which revolves around whether the firm obtained the agreement of Infinity to payment of an uplift for their fees.
Simon Howarth KC
–
Hailsham Chambers
'
Strengths – incredibly easy to work with, very personable, extremely bright. Hands on team member – and a real pleasure to deal with.'
Testimonials
Set
'Very capable in claims against solicitors and works collaboratively.'
'Hailsham are a very easy chambers to work with – an efficient clerking team who always try to accommodate requests and make counsel available.' 
'Excellent.  Easy to deal with, responsive and sensible.  One of the best!'
'Hailsham covers the full spectrum of professional liability work and its clerks are knowledgeable and always able to provide guidance if this is required. You are always kept up to date with fees and time estimates and really feel like you are working in a partnership with them.'
'Specialist in their field and cover all required areas. good choice and variety of experience and always able to provide clear recommendations. They keep you up to date with fees and time frames- superb service always!'
Clerking
'Michael Kilby in particular is fabulous!'
Hailsham Chambers
is a key set for costs matters, its group of barristers at the forefront of developments in the law and practice in this area. Members have been involved in important costs decisions at the Court of Appeal, one highlight being 2020 silk
Jamie Carpenter KC
acting for the latter party in
Langer v McKeown
, in which the Court of Appeal considered for the first time whether, at the conclusion of a trial of preliminary issues, a Calderbank offer which relates to the entire claim should be treated in the same way as a Part 36 offer. High-value solicitor client disputes have also been a feature highlight at chambers with Carpenter on the opposite side to experienced costs silk
Alexander Hutton KC
in
Privinvest v Quinn Emanuel
, Hutton acting for the former, in its application for detailed assessment for £14m of costs, which was settled in November 2021.
Andrew Post KC
practices in costs and criminal negligence, often acting where points of principle arise in large scale litigation, and on appeals where there are issues of wider significance. A particularly strong crop of juniors includes non-contentious costs specialist
Mark Friston
; senior junior
Dan Stacey
; 
Joshua Munro
, who has experience in costs disputes at the Court of Appeal, and the Supreme Court; and
Imran Benson
, who was appointed a Deputy Costs Judge at the Senior Courts Costs Office in August 2021.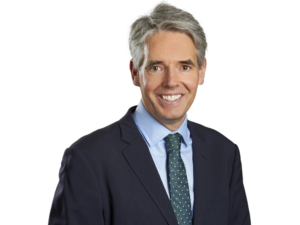 Alexander Hutton KC
–
Hailsham Chambers
'
He has encyclopaedic knowledge of costs law, excellent tactical judgment and works hand in hand with solicitors and costs lawyers to deliver great results.
'
Ranked: Tier 1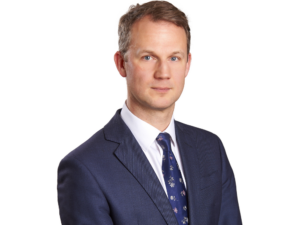 Jamie Carpenter KC
–
Hailsham Chambers
'
A true subject matter expert, Jamie instils absolute confidence and, time and again, he comes up with some clever argument that solicitors hadn't thought of.
'
Ranked: Tier 2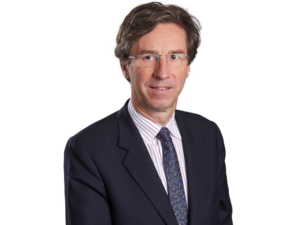 Ranked: Tier 3
Testimonials
Set
'For costs work, the barristers are extremely capable and there is a good spread of expertise in the costs team.'
'Good from top to bottom on costs, always my go-to set.'
'Hailsham Chambers costs set is one of, if not the leading sets in the area of costs. Their leading counsel are regard as the best and there is a wide range of experienced and quality juniors. Their bi-monthly costs seminars are essential attendance for the anybody working in the industry.'
'The top set in costs law.'
Clerking
'The clerks are brilliant, always find a solution. Michael Kilbey is an excellent clerk.'
'Fabulous: flexible; commercially focussed; mindful of maintaining relations regardless of the situation.'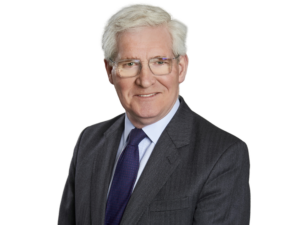 Dominic Nolan KC
–
Hailsham Chambers
'Dominic's ability to direct all parties in settlement meetings is noteworthy and, similarly, he is a very persuasive advocate in court.'      
Ranked: Tier 2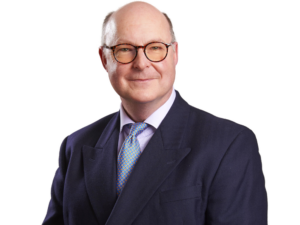 Ranked: Tier 2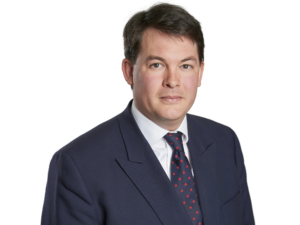 Ranked: Tier 5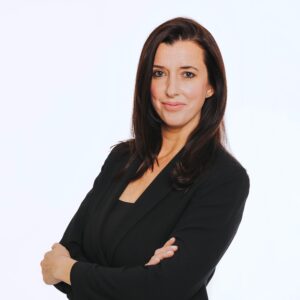 Ranked: Tier 2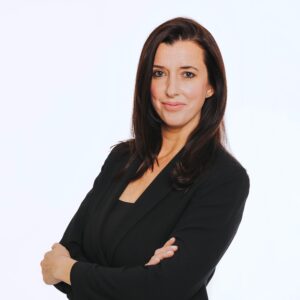 Ranked: Tier 2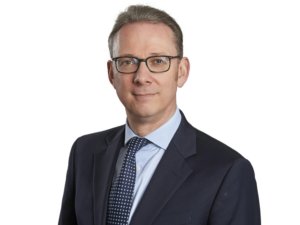 Nicholas Peacock
–
Hailsham Chambers
'
Nick is a meticulous preparer of a case.He is well organised and always instils confidence in his instructing solicitor and the client. His advocacy is exceptional as is his legal knowledge and its application in the course of submissions.
'
Ranked: Tier 2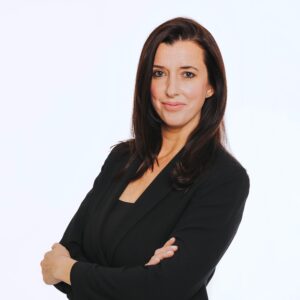 Ranked: Tier 2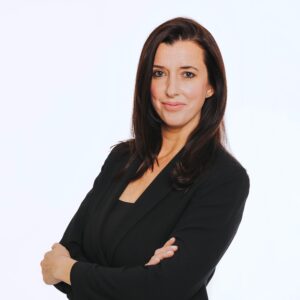 Ranked: Tier 2
Hailsham Chambers >
Set Profile
Hailsham Chambers strives to provide clients with excellent service. The multi-award winning set is frequently praised for its friendly and helpful clerking, the quality of its members' work and for its reliability.
The set: Established more than 100 years ago and today offering 55 barristers, elevan of whom are silks, Hailsham Chambers contains many of the most sought-after barristers at the London Bar. The set's progressive thinking and use of modern technologies help Chambers to run efficiently and to offer clients choice and flexibility.
Types of work undertaken: Chambers acts for claimants and defendants, providing advice and representation before all levels of courts and tribunals throughout the world, in the specialist areas of:
Professional negligence: in cases involving lawyers, accountants, auditors, surveyors, valuers, financial professionals and trustees, as well as advising about professional indemnity insurance coverage points.
Clinical negligence: acting for patients and their relatives and dependants, trusts, doctors, dentists, healthcare professionals, health authorities, private hospitals and clinics in civil litigation, at inquests and in the Court of Protection.
Costs litigation: involving points of principle and advising in disputes between solicitor and client, retainers, funding arrangements, DBAs, CFAs and costs budgets.
Professional discipline: advice and advocacy before tribunals and regulatory bodies, both medical and non-medical.
Personal injury: acting for claimants and defendants and their insurers in RTA claims and claims based upon employer's, occupier's, public and product liability, with an emphasis on cases of high value and complexity.
Commercial litigation: acting in general commercial matters, such as insurance claims, fraud and partnership disputes.
To find out about the availability of counsel, please contact Hailsham's clerking team by telephone (0)20 7643 5000 or email clerks@hailshamchambers.com.
Main Contacts
| Department | Name | Email | Telephone |
| --- | --- | --- | --- |
| Senior clerk | Stephen Smith | | 0207 643 5000 |
| Deputy senior clerk | Michael Kilbey | | 0207 643 5000 |
| Head of Chambers | PICTON KC, Julian (1988) | | 0207 643 5000 |
| Members of Chambers | DAVIDSON KC, Nicholas (1974) | | 0207 643 5000 |
| Members of Chambers | POOLES KC, Michael (1978) | | 0207 643 5000 |
| Members of Chambers | PITTAWAY KC, David (1977) | | 0207 643 5000 |
| Members of Chambers | NOLAN KC, Dominic (1985) | | 0207 643 5000 |
| Members of Chambers | FLENLEY KC, William (1988) | | 0207 643 5000 |
| Members of Chambers | POST KC, Andrew (1988) | | 0207 643 5000 |
| Members of Chambers | HUTTON KC, Alexander (1992) | | 0207 643 5000 |
| Members of Chambers | RUSHTON KC, Nicola (1993) | | 0207 643 5000 |
| Members of Chambers | CARPENTER KC, Jamie (2000) | | 0207 643 5000 |
| Members of Chambers | HOWARTH KC, Simon (1991) | | 0207 643 5000 |
| Members of Chambers | TRACY FORSTER, Jane (1975) | | 0207 643 5000 |
| Members of Chambers | MISHCON, Jane (1979) | | 0207 643 5000 |
| Members of Chambers | NEALE, Fiona (1981) | | 0207 643 5000 |
| Members of Chambers | HOLWILL, Derek (1982) | | 0207 643 5000 |
| Members of Chambers | JACKSON, Matthew (1986) | | 0207 643 5000 |
| Members of Chambers | BACON, Francis (1988) | | 0207 643 5000 |
| Members of Chambers | MANGAT, Dr Tejina (1990) | | 0207 643 5000 |
| Members of Chambers | WILTON, Simon (1993) | | 0207 643 5000 |
| Members of Chambers | PEACOCK, Nicholas (1992) | | 0207 643 5000 |
| Members of Chambers | CHRISTIE-BROWN, Sarah (1994) | | 0207 643 5000 |
| Members of Chambers | EWINS, Catherine (1995) | | 0207 643 5000 |
| Members of Chambers | STACEY, Dan (1996) | | 0207 643 5000 |
| Members of Chambers | FRISTON, Dr Mark (1997) | | 0207 643 5000 |
| Members of Chambers | ELLIS, Dr Peter (1997) | | 0207 643 5000 |
| Members of Chambers | FERGUSON, Eva (1999) | | 0207 643 5000 |
| Members of Chambers | MUNRO, Joshua (2001) | | 0207 643 5000 |
| Members of Chambers | GILBERTHORPE, James (2002) | | 0207 643 5000 |
| Members of Chambers | MACKINNON, Lucy (2003) | | 0207 643 5000 |
| Members of Chambers | GRIFFIN, Margaret (2004) | | 0207 643 5000 |
| Members of Chambers | BENSON, Imran (2005) | | 0207 643 5000 |
| Members of Chambers | NASH, Alice (2006) | | 0207 643 5000 |
| Members of Chambers | BANKES-JONES, Henry (2004) | | 0207 643 5000 |
| Members of Chambers | O'REILLY, Niamh (2007) | | 0207 643 5000 |
| Members of Chambers | McMAHON, Heather (1999) | | 0207 643 5000 |
| Members of Chambers | BAILEY, Stephen (2006) | | 0207 643 5000 |
| Members of Chambers | JUCKES, David (2008) | | 0207 643 5000 |
| Members of Chambers | MEILAND, Justin (2010) | | 0207 643 5000 |
| Members of Chambers | PILSBURY, Nicholas (2008) | | 0207 643 5000 |
| Members of Chambers | CROCKETT, Thomas (2009) | | 0207 643 5000 |
| Members of Chambers | CAMPBELL-CLAUSE, Nicola (2010) | | 0207 643 5000 |
| Members of Chambers | ANDERTON, Richard (2010) | | 0207 643 5000 |
| Members of Chambers | CORAM JAMES, Clementine (2012) | | 0207 643 5000 |
| Members of Chambers | TEW, Alicia (2012) | | 0207 643 5000 |
| Members of Chambers | STORY, David (2012) | | 0207 643 5000 |
| Members of Chambers | STEER, Jack (2013) | | 0207 643 5000 |
| Members of Chambers | COLEMAN, Jake (2013) | | 0207 643 5000 |
| Members of Chambers | PATRICK, Michael (2014) | | 0207 643 5000 |
| Members of Chambers | ELLIOTT, Clare (2015) | | 0207 643 5000 |
| Members of Chambers | ECHLIN, Alexander (2017) | | 0207 643 5000 |
| Members of Chambers | TAYLOR, Lucile (2018) | | 0207 643 5000 |
| Members of Chambers | STAFFORD, Tom (2018) | | 0207 643 5000 |
| Members of Chambers | COOKE, Christopher (2018) | | 0207 643 5000 |
| Members of Chambers | DOCHERTY, Joe (2019) | | 0207 643 5000 |
| Members of Chambers | BADENACH-NICOLSON, Bramble (2019) | | 0207 643 5000 |
| Members of Chambers | PHILLIPS, Thomas (2021) | | 0207 643 5000 |
Barrister Profiles
| Photo | Name | Position | Profile |
| --- | --- | --- | --- |
| | Richard Anderton | During pupillage Richard gained extensive experience in claims against solicitors, particularly claims… | View Profile |
| | Simon Arnold | Simon is a true professional liabilities specialist.  He initially qualified as a… | View Profile |
| | Francis Bacon | Francis specialises in professional negligence, commercial insurance and commercial litigation. He has… | View Profile |
| | Bramble Badenach-Nicolson | Following the successful completion of her probationary tenancy, Bramble joined Hailsham in… | View Profile |
| | Stephen Bailey | Stephen specialises in professional liability, medical law, commercial disputes and costs. He… | View Profile |
| | Henry Bankes-Jones | Described by Legal 500, 2021 as "fantastic. He always delivers his work on… | View Profile |
| | Imran Benson | Imran is an experienced litigator who is well known for a robust… | View Profile |
| | Nicola Campbell-Clause | Nicola has a busy practice and specialises in claims arising out of… | View Profile |
| | Jamie Carpenter | Jamie specialises in costs and professional and clinical negligence. Leading firms of… | View Profile |
| | Sarah Christie-Brown | Sarah specialises in medical law, clinical negligence, inquests and disciplinary work. She… | View Profile |
| | Jake Coleman | Jake has a busy practice spanning the full range of Chambers' core… | View Profile |
| | Christopher Cooke | Christopher accepts instructions in Chambers' core practice areas including commercial, costs and… | View Profile |
| | Clementine Coram James | Clementine's main areas of practice are personal injury, clinical negligence and professional… | View Profile |
| | Thomas Crockett | Thomas specialises in clinical negligence, professional negligence, and personal injury law. He… | View Profile |
| | Nicholas Davidson | Nicholas Davidson KC is a commercial litigator, mediator and arbitrator.  One of… | View Profile |
| | Joe Docherty | Joe accepts instructions in professional negligence, clinical negligence, personal injury, and regulatory… | View Profile |
| | Alexander Echlin | Alexander accepts instructions in professional negligence, clinical negligence, costs, and commercial disputes.… | View Profile |
| | Clare Elliott | Clare has a busy practice across all Hailsham's key practice areas and… | View Profile |
| | Dr Peter Ellis | Dr Peter Ellis joined Hailsham Chambers in January 2018. He is ranked… | View Profile |
| | Catherine Ewins | Catherine acts on behalf of both claimants and defendants in clinical negligence… | View Profile |
| | Eva Ferguson | Eva is a determined and meticulous advocate who wants to win and… | View Profile |
| | William Flenley | William Flenley KC practises in the fields of professional liability, insurance, regulatory… | View Profile |
| | Dr Mark Friston | Dr Mark Friston is a leading expert on the law of costs… | View Profile |
| | James Gilberthorpe | James gravitated from a general common law practice towards a practice in… | View Profile |
| | Margaret Griffin | Margaret has a formidable reputation in the fields of commercial, commercial chancery… | View Profile |
| | Derek Holwill | Derek Holwill specialises in professional negligence and clinical negligence claims. He is… | View Profile |
| | Simon Howarth | Simon concentrates on professional negligence. His work principally involves lawyers, accountants, and… | View Profile |
| | Alexander Hutton | Alexander's practice is focused in two fields: clinical negligence, for claimants and… | View Profile |
| | Matthew Jackson | Matthew specialises in clinical negligence, professional negligence, personal injury and general insurance… | View Profile |
| | David Juckes | David has a broad practice including clinical and professional negligence, professional discipline,… | View Profile |
| | Lucy MacKinnon | Lucy specialises in all aspects of medical law including clinical negligence claims… | View Profile |
| | Dr Tejina Mangat | Before being called to the Bar, Tejina worked as a junior doctor… | View Profile |
| | Heather McMahon | Heather's areas of practice are professional liability, commercial law, professional discipline and… | View Profile |
| | Justin Meiland | Justin specialises in medical law, professional liability, and professional discipline. He offers… | View Profile |
| | Jane Malca Mishcon | Jane's principal areas of practice are medical law (specialising in clinical negligence… | View Profile |
| | Joshua Munro | Joshua is a leading junior in costs, professional negligence, construction, commercial litigation… | View Profile |
| | Alice Nash | Alice's practice is primarily focused on professional liability, medical law, costs and… | View Profile |
| | Dominic Nolan | Dominic's practice principally comprises complex clinical negligence and high-value, catastrophic personal injury… | View Profile |
| | Niamh O'Reilly | Niamh specialises in professional liability matters with particular experience in claims against… | View Profile |
| | Michael Patrick | Michael joined Chambers in September 2017, following successful completion of his pupillage under… | View Profile |
| | Nicholas Peacock | Nick specialises in clinical negligence work, regulatory and disciplinary work (particularly GDC,… | View Profile |
| | Thomas Phillips | Thomas completed his pupillage at Hailsham Chambers under the supervision of Thomas… | View Profile |
| | Julian Picton | Julian specialises in professional indemnity, clinical negligence and personal injury claims. He frequently… | View Profile |
| | Nicholas Pilsbury | Nicholas specialises in professional and clinical negligence. He also acts in commercial… | View Profile |
| | David Pittaway | David Pittaway KC was Head of Chambers for a number of years,… | View Profile |
| | Michael Pooles | Michael Pooles KC's principal area of practice is that of professional indemnity… | View Profile |
| | Andrew Post | Andrew undertakes clinical negligence, healthcare and disciplinary cases, and has particular expertise in dealing… | View Profile |
| | Georgia Purnell | Georgia is a commercial litigator. She practises exclusively in banking and financial… | View Profile |
| | Nicola Rushton | Nicola specialises in professional negligence and commercial claims, especially those with a… | View Profile |
| | Dan Stacey | Dan Stacey is a senior junior barrister who specialises in professional indemnity… | View Profile |
| | Tom Stafford | Tom joined chambers in 2019, after the successful completion of his pupillage… | View Profile |
| | Jack Steer | Jack joined Chambers in September 2015 after the successful completion of pupillage… | View Profile |
| | David Story | David's areas of practice are professional negligence, commercial law, medical negligence, inquests,… | View Profile |
| | Lucile Taylor | Lucile joined Chambers in 2019, having successfully completed pupillage under the supervision… | View Profile |
| | Alicia Tew | Alicia's practice spans professional negligence, commercial, insurance, regulatory, medical law, public law… | View Profile |
| | Jane Tracy Forster | Jane specialises in medical law including clinical negligence claims and applications in… | View Profile |
| | Simon Wilton | Simon is a highly experienced junior barrister specialising in professional negligence, professional… | View Profile |
Staff Figures
Clerks : 6 Support team : 6