Hailsham Chambers > London, England > Set Profile
Hailsham Chambers
Offices

Hailsham Chambers
CHAMBERS OF JULIAN PICTON QC
4 PAPER BUILDINGS, TEMPLE
EC4Y 7EX
England
Hailsham Chambers > The Legal 500
Rankings
With a reputation for being 'one of the best and longest established sets tackling medico-legal work', Hailsham Chambers fields an 'excellent selection of leading and junior counsel' and is noted for its 'great strength in depth'. Alexander Hutton QC appeared in the multi-defendant Court of Appeal case of Hewes v West Hertfordshire Hospitals NHS Trust, involving a claim of alleged delayed treatment of cauda equina syndrome, and Dominic Nolan QC acted for the defendant in NKX v Barts Health NHS Trust, a birth injury claim involving issues of causation and breach of duty. At the junior end, newly ranked counsel David Juckes is 'great to discuss tactics with and good with clients'; Nicholas Pilsbury is 'extremely bright, diligent, and a committed team player'; and Thomas Crockett 'has a wonderful no-nonsense approach to cutting through a claim'.
Testimonials
Set
'Hailsham has a strong reputation for its clinical negligence offering which is well deserved.'
'A first class set of chambers for clinical negligence with an excellent selection of leading and junior counsel.'
'Hailsham has a very experienced clinical negligence team, with great strength in depth. Always able to offer alternatives if my first choice of barrister is not available and never let me down.'
'Clinical negligence is a real strength of the set's and the fact that their counsel do both defendant and claimant work is, to my mind, invaluable.'
Clerking
'Clerks are very adept and agile.'
'The clerks at Hailsham are simply superb. Excellent service, straightforward and endlessly helpful.'
Hailsham Chambers is 'a premier set for professional negligence and liability work, offering suitable high-calibre counsel', and is noted as an 'absolute standout in the field of claims against solicitors'. Derek Holwill is acting for the defendants in Gibson v Farrer & Co and others, a solicitors' negligence claim concerning alleged negligent tax advice arising from the purchase of a painting through a BVI company. Simon Howarth QC is sought after for his expertise in handling financial services-related professional negligence claims.
Ranked: Tier 1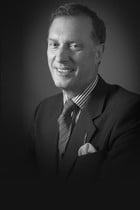 Ranked: Tier 1
Nicola Rushton QC
-
Hailsham Chambers
'
Nicola is unbelievably brilliant at professional negligence claimant work. She can simplify the most complex of matters,and find a solution that is practical and economical.
'
Ranked: Tier 3


Simon Howarth QC
-
Hailsham Chambers
'
Simon is technically excellent. He has in depth knowledge of professional negligence particularly in the financial services sector. Very user-friendly, and provides succinct advice.
'
Testimonials
Set
'Hailsham is a strong set for professional negligence, with a large number of outstanding advocates'.
'A very well respected set with a good number of excellent barristers in the field of professional negligence'.
'A pleasure to work with. Lots of excellent counsel in the professional negligence field'.
'Always delivers a high class service in a user friendly way'.
Clerking
'Excellent service – Stephen Smith runs a tight ship'.
'Stephen Smith and Michael Kilbey are outstanding in their mastery of clerking'.
Housing 'QCs through to new juniors, all of whom have an excellent understanding of the law of costs' Hailsham Chambers continues to be busy on a wide range of costs cases. CFA and other funding disputes have been common in the market, a prime example seeing Alexander Hutton QC represent the latter party as defendant in XDE v North Middlesex University Hospital NHS Trust at the Court of Appeal. Lawyer-client disputes are also another area of growth and Dan Stacey acted for Augustus Ullstein QC in his claim for payment under a CFA against Taylor Hampton in 2020. Juniors Imran Benson and Joshua Munro have recently acted in notable cases about non-party costs orders, and Andrew Post QC continues his stellar practice in costs and clinical negligence.
Ranked: Tier 1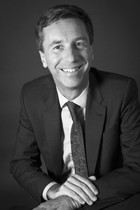 Ranked: Tier 3

Testimonials
Set
'They know their field and their work is of the highest standard.'
'The chambers are excellent with one of the best costs team in the country.'
'Hailsham has an number of specialist Costs Counsel from junior up to senior level.'
'They have a good depth of very experienced costs counsel and I can always be sure that I will be able to locate an excellent barrister for whatever level of case I am dealing with.'
'The team ranges from QCs through to new juniors all of whom have an excellent understanding of the law of costs and more importantly how it is applied.'
Clerking
'Michael Kilbey responds promptly to correspondence and is pleasant to deal with.'

Dominic Nolan QC
-
Hailsham Chambers
'
What sets Dominic apart is his ability as a negotiator. He combines dogged determination with first-class people skills to achieve excellent results.
'
Ranked: Tier 2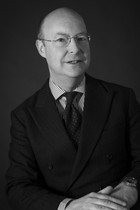 Ranked: Tier 2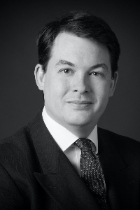 Ranked: Tier 5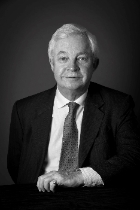 David Pittaway QC
-
Hailsham Chambers
'
Very good with and supportive of the client, and a superb strategist for the case. Excellent and very useful ability to work with the opponent and co-respondent counsel to good effect for the progress and outcome of the case, and very clear and structured in his advice.
'
Ranked: Tier 3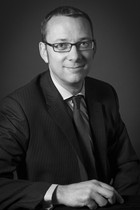 Ranked: Tier 2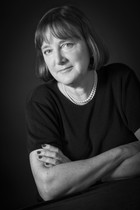 Ranked: Tier 3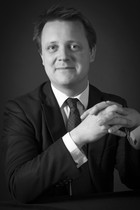 Ranked: Tier 4
Hailsham Chambers >
Set Profile
Hailsham Chambers strives to provide clients with excellent service. The multi-award winning set is frequently praised for its friendly and helpful clerking, the quality of its members' work and for its reliability.
The set: Established more than 100 years ago and today offering 54 barristers, nine of whom are silks, Hailsham Chambers contains many of the most sought-after barristers at the London Bar. The set's progressive thinking and use of modern technologies help Chambers to run efficiently and to offer clients choice and flexibility.
Types of work undertaken: Chambers acts for claimants and defendants, providing advice and representation before all levels of courts and tribunals throughout the world, in the specialist areas of:
Professional negligence: in cases involving lawyers, accountants, auditors, surveyors, valuers, financial professionals and trustees, as well as advising about professional indemnity insurance coverage points.
Clinical negligence: acting for patients and their relatives and dependants, trusts, doctors, dentists, healthcare professionals, health authorities, private hospitals and clinics in civil litigation, at inquests and in the Court of Protection.
Costs litigation: involving points of principle and advising in disputes between solicitor and client, retainers, funding arrangements, DBAs, CFAs and costs budgets.
Professional discipline: advice and advocacy before tribunals and regulatory bodies, both medical and non-medical.
Personal injury: acting for claimants and defendants and their insurers in RTA claims and claims based upon employer's, occupier's, public and product liability, with an emphasis on cases of high value and complexity.
Commercial litigation: acting in general commercial matters, such as insurance claims, fraud and partnership disputes.
To find out about the availability of counsel, please contact Hailsham's clerking team by telephone (0)20 7643 5000 or email clerks@hailshamchambers.com.
Main Contacts
| Department | Name | Email | Telephone |
| --- | --- | --- | --- |
| Senior clerk | Stephen Smith | | 0207 643 5000 |
| Deputy senior clerk | Michael Kilbey | | 0207 643 5000 |
| Head of Chambers | PICTON QC, Julian (1988) | | 0207 643 5000 |
| Members of Chambers | POOLES QC, Michael (1978) | | 0207 643 5000 |
| Members of Chambers | PITTAWAY QC, David (1977) | | 0207 643 5000 |
| Members of Chambers | NOLAN QC, Dominic (1985) | | 0207 643 5000 |
| Members of Chambers | FLENLEY QC, William (1988) | | 0207 643 5000 |
| Members of Chambers | POST QC, Andrew (1988) | | 0207 643 5000 |
| Members of Chambers | HUTTON QC, Alexander (1992) | | 0207 643 5000 |
| Members of Chambers | RUSHTON QC, Nicola (1993) | | 0207 643 5000 |
| Members of Chambers | CARPENTER QC, Jamie (2000) | | 0207 643 5000 |
| Members of Chambers | TRACY FORSTER, Jane (1975) | | 0207 643 5000 |
| Members of Chambers | MISHCON, Jane (1979) | | 0207 643 5000 |
| Members of Chambers | NEALE, Fiona (1981) | | 0207 643 5000 |
| Members of Chambers | HOLWILL, Derek (1982) | | 0207 643 5000 |
| Members of Chambers | JACKSON, Matthew (1986) | | 0207 643 5000 |
| Members of Chambers | BACON, Francis (1988) | | 0207 643 5000 |
| Members of Chambers | HOWARTH, Simon (1991) | | 0207 643 5000 |
| Members of Chambers | MANGAT, Dr Tejina (1990) | | 0207 643 5000 |
| Members of Chambers | WILTON, Simon (1993) | | 0207 643 5000 |
| Members of Chambers | PEACOCK, Nicholas (1992) | | 0207 643 5000 |
| Members of Chambers | CHRISTIE-BROWN, Sarah (1994) | | 0207 643 5000 |
| Members of Chambers | EWINS, Catherine (1995) | | 0207 643 5000 |
| Members of Chambers | STACEY, Dan (1996) | | 0207 643 5000 |
| Members of Chambers | FRISTON, Dr Mark (1997) | | 0207 643 5000 |
| Members of Chambers | ELLIS, Dr Peter (1997) | | 0207 643 5000 |
| Members of Chambers | FERGUSON, Eva (1999) | | 0207 643 5000 |
| Members of Chambers | MUNRO, Joshua (2001) | | 0207 643 5000 |
| Members of Chambers | GILBERTHORPE, James (2002) | | 0207 643 5000 |
| Members of Chambers | MACKINNON, Lucy (2003) | | 0207 643 5000 |
| Members of Chambers | BENSON, Imran (2005) | | 0207 643 5000 |
| Members of Chambers | NASH, Alice (2006) | | 0207 643 5000 |
| Members of Chambers | BANKES-JONES, Henry (2004) | | 0207 643 5000 |
| Members of Chambers | O'REILLY, Niamh (2007) | | 0207 643 5000 |
| Members of Chambers | McMAHON, Heather (1999) | | 0207 643 5000 |
| Members of Chambers | BAILEY, Stephen (2006) | | 0207 643 5000 |
| Members of Chambers | JUCKES, David (2008) | | 0207 643 5000 |
| Members of Chambers | MEILAND, Justin (2010) | | 0207 643 5000 |
| Members of Chambers | PILSBURY, Nicholas (2008) | | 0207 643 5000 |
| Members of Chambers | CROCKETT, Thomas (2009) | | 0207 643 5000 |
| Members of Chambers | CAMPBELL-CLAUSE, Nicola (2010) | | 0207 643 5000 |
| Members of Chambers | ANDERTON, Richard (2010) | | 0207 643 5000 |
| Members of Chambers | CORAM JAMES, Clementine (2012) | | 0207 643 5000 |
| Members of Chambers | TEW, Alicia (2012) | | 0207 643 5000 |
| Members of Chambers | STORY, David (2012) | | 0207 643 5000 |
| Members of Chambers | STEER, Jack (2013) | | 0207 643 5000 |
| Members of Chambers | COLEMAN, Jake (2013) | | 0207 643 5000 |
| Members of Chambers | PATRICK, Michael (2014) | | 0207 643 5000 |
| Members of Chambers | ELLIOTT, Clare (2015) | | 0207 643 5000 |
| Members of Chambers | ECHLIN, Alexander (2017) | | 0207 643 5000 |
| Members of Chambers | ARNOLD, Simon (2017) | | 0207 643 5000 |
| Members of Chambers | TAYLOR, Lucile (2018) | | 0207 643 5000 |
| Members of Chambers | STAFFORD, Tom (2018) | | 0207 643 5000 |
| Members of Chambers | COOKE, Christopher (2018) | | 0207 643 5000 |
| Members of Chambers | DOCHERTY, Joe (2019) | | 0207 643 5000 |
| Members of Chambers | BRUNEY, Measha (2017) | | 0207 643 5000 |
Barrister Profiles
| Photo | Name | Position | Profile |
| --- | --- | --- | --- |
| | Richard Anderton | During pupillage Richard gained extensive experience in claims against solicitors, particularly claims… | View Profile |
| | Simon Arnold | Simon is a true professional liabilities specialist. He initially qualified as a… | View Profile |
| | Francis Bacon | Francis specialises in professional negligence, commercial insurance and commercial litigation. He has… | View Profile |
| | Stephen Bailey | Stephen specialises in professional liability, medical law, commercial disputes and costs. He… | View Profile |
| | Henry Bankes-Jones | Described by Legal 500, 2021 as "fantastic. He always delivers his work on… | View Profile |
| | Imran Benson | Imran is an experienced litigator who is well known for a robust… | View Profile |
| | Measha Bruney | Measha joined Hailsham as a tenant in October 2021 following the successful… | View Profile |
| | Nicola Campbell-Clause | Nicola has a busy practice and specialises in claims arising out of… | View Profile |
| | Jamie Carpenter | Jamie specialises in costs and professional and clinical negligence. Leading firms of… | View Profile |
| | Sarah Christie-Brown | Sarah specialises in medical law, clinical negligence, inquests and disciplinary work. She… | View Profile |
| | Jake Coleman | Jake has a busy practice spanning the full range of Chambers' core… | View Profile |
| | Christopher Cooke | Christopher accepts instructions in all areas of Chambers' practice. He acts in… | View Profile |
| | Clementine Coram James | Clementine's main areas of practice are personal injury, clinical negligence and professional… | View Profile |
| | Thomas Crockett | Thomas specialises in clinical negligence, professional negligence, and personal injury law. He… | View Profile |
| | Joe Docherty | Joe accepts instructions in professional negligence, clinical negligence, personal injury, and regulatory… | View Profile |
| | Alexander Echlin | Alexander accepts instructions in professional negligence, clinical negligence, costs, and commercial disputes.… | View Profile |
| | Peter Ellis | Dr Peter Ellis joined Hailsham Chambers in January 2018. He is ranked… | View Profile |
| | Catherine Ewins | Catherine acts on behalf of both claimants and defendants in clinical negligence… | View Profile |
| | Eva Ferguson | Eva is a determined and meticulous advocate who wants to win and… | View Profile |
| | William Flenley | William Flenley QC practises in the fields of professional liability, insurance, regulatory… | View Profile |
| | Mark Friston | Dr Mark Friston is a leading expert on the law of costs… | View Profile |
| | James Gilberthorpe | James gravitated from a general common law practice towards a practice in… | View Profile |
| | Derek Holwill | Derek Holwill specialises in professional negligence and clinical negligence claims. He is… | View Profile |
| | Simon Howarth QC | Simon concentrates on professional negligence. His work principally involves lawyers, accountants, and… | View Profile |
| | Alexander Hutton | Alexander's practice is focused in two fields: clinical negligence, for claimants and… | View Profile |
| | Matthew Jackson | Matthew specialises in clinical negligence, professional negligence, personal injury and general insurance… | View Profile |
| | David Juckes | David has a broad practice including clinical and professional negligence, professional discipline,… | View Profile |
| | Lucy MacKinnon | Lucy specialises in all aspects of medical law including clinical negligence claims… | View Profile |
| | Tejina Mangat | Before being called to the Bar, Tejina worked as a junior doctor… | View Profile |
| | Heather McMahon | Heather's areas of practice are professional liability, commercial law, professional discipline and… | View Profile |
| | Justin Meiland | Justin specialises in medical law, professional liability, and professional discipline. He offers… | View Profile |
| | Jane Malca Mishcon | Jane's principal areas of practice are medical law (specialising in clinical negligence… | View Profile |
| | Joshua Munro | Joshua is a leading junior in costs, professional negligence, construction, commercial litigation… | View Profile |
| | Alice Nash | Alice's practice is primarily focused on professional liability, medical law, costs and… | View Profile |
| | Fiona Neale | Fiona's extensive clinical negligence experience includes acting for claimants and defendants in… | View Profile |
| | Dominic Nolan | Dominic's practice principally comprises complex clinical negligence and high-value, catastrophic personal injury… | View Profile |
| | Niamh O'Reilly | Niamh specialises in professional liability matters with particular experience in claims against… | View Profile |
| | Michael Patrick | Michael joined Chambers in September 2017, following successful completion of his pupillage under… | View Profile |
| | Nicholas Peacock | Nick specialises in clinical negligence work, regulatory and disciplinary work (particularly GDC,… | View Profile |
| | Julian Picton | Julian specialises in professional indemnity, clinical negligence and personal injury claims. He frequently… | View Profile |
| | Nicholas Pilsbury | Nicholas specialises in professional and clinical negligence. He also acts in commercial… | View Profile |
| | David Pittaway | David Pittaway QC was Head of Chambers for a number of years,… | View Profile |
| | Michael Pooles | Michael Pooles QC's principal area of practice is that of professional indemnity… | View Profile |
| | Andrew Post | Andrew undertakes clinical negligence, healthcare and disciplinary cases, and has particular expertise in dealing… | View Profile |
| | Nicola Rushton | Nicola specialises in professional negligence and commercial claims, especially those with a… | View Profile |
| | Dan Stacey | Dan Stacey is a senior junior barrister who specialises in professional indemnity… | View Profile |
| | Tom Stafford | Tom joined chambers in 2019, after the successful completion of his pupillage… | View Profile |
| | Jack Steer | Jack joined Chambers in September 2015 after the successful completion of pupillage… | View Profile |
| | David Story | David's areas of practice are professional negligence, commercial law, medical negligence, inquests,… | View Profile |
| | Lucile Taylor | Lucile joined Chambers in 2019, having successfully completed pupillage under the supervision… | View Profile |
| | Alicia Tew | Alicia's practice spans professional negligence, commercial, insurance, regulatory, medical law, public law… | View Profile |
| | Jane Tracy Forster | Jane specialises in medical law including clinical negligence claims and applications in… | View Profile |
| | Simon Wilton | Simon is a highly experienced junior barrister specialising in professional negligence, professional… | View Profile |
Staff Figures
Clerks : 6 Support team : 6