Ten Old Square > London, England > Set Profile
Ten Old Square
Offices
Ten Old Square
LINCOLN'S INN
LONDON
WC2A 3SU
England
Ten Old Square > The Legal 500
Rankings
The experienced junior counsel at
Ten Old Square
are sought after for the range of matters in the area and barristers' caseloads cover an array of sectors. The field of private equity and hedge funds has been an increasingly contentious market, providing a steady flow of work for the '
tenacious
'
Gideon Roseman
. The very highly regarded senior junior
Jeremy Callman
has continued to be instructed on high-profile, sensitive disputes, but members are also regularly assist in drafting and amending LLP and partnership agreements, as well as other non-contentious documents.
Testimonials
Set
'The set is one of the preeminent sets for partnership expertise.'
'Ten Old Square have considerable strength in depth in the partnership and LLP field.'
'Excellent strength in depth – from top to bottom they know their subject.'
'Ten Old Square has the largest number of junior counsel who might properly be regarded as experts in partnership and limited liability partnership law.'
' Ten Old Square are very good in partnership law.'
Clerking
'The two senior clerks, Keith Plowman and Marc Schofield, are very responsive, very helpful and always willing to assist.'
Ten Old Square
 is an
'excellent set for trust disputes'
, with a
'strong bench of highly rated and capable barristers, from silks to juniors'
.
Francis Barlow KC
 is a
'very thoughtful and experienced'
barrister who advises and represents clients in the full spectrum of contentious and non- contentious Chancery matters.
Simon Taube KC
 is well known for his
'clear and strategically astute advice'
and recently handled
Re Tchenguiz Discretionary Trust:Fort & Balchin v ITGL,
a matter before a seven person panel of the Privy Council involving questions of insolvent trusts.
Eason Rajah KC
 has
'exceptional grasp of the law'
and is currently handling
Dawson-Damer v Grampian Trust Company
, a high-value and long running breach of trust claim in the Bahamas. Leading junior
Georgia Bedworth
is praised for her
'meticulous attention to detail'
, while rising star
James Poole
is recommended for his
'clear and concise advice that is easy for clients to understand'
.
James Poole
–
Ten Old Square
'
James is extremely intelligent and hard-working. He is a safe pair of hands which you can rely on.
'
Ranked: Tier 1
Francis Barlow KC
–
Ten Old Square
'
Francis is an exceptionally thoughtful barrister who comes up with eloquent solutions to seemingly intractable problems.
'
Ranked: Tier 1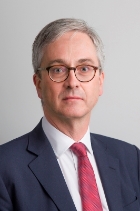 Simon Taube KC
–
Ten Old Square
'
Simon is accessible and user-friendly. He provides clear and strategically astute advice in a way that clients both understand and value. He is one of the most experienced and well-thought-of Chancery silks.
'
Ranked: Tier 1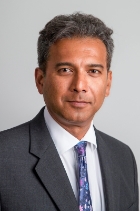 Eason Rajah KC
–
Ten Old Square
'Eason is an extremely bright silk. He is an incredible support, and his ability to get on top of the detail is immensely impressive. He is incredibly sharp and has the fantastic ability to relay complicated aspects, creating a very powerful impact on the listener. His advocacy skills are utterly superb.'
Ranked: Tier 2
Testimonials
Set
'Ten Old Square is a well respected set with strength-in-depth across their junior counsel.'
'Ten Old Square is the "go-to" set for trust disputes. It a strong bench of capable barristers.'
'Ten Old Square is a very well-reputed set and has a number of the best chancery barristers.'
'Chambers is approachable and generally have counsel who are able to assist. It offers a yearly trust conference, which is always well attended.'
'Ten Old Square is a very capable set in terms of domestic and international trusts.'
Clerking 
'The clerks are second to none. Keith Plowman and Fay Bennett particularly impress and are excellent dealing with queries and client relations.'
James Poole
–
Ten Old Square
'
A compelling advocate and good with technical arguments, James produces written work to an excellent standard.
'
Ranked: Tier 1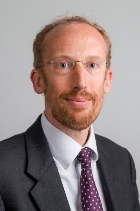 Samuel Laughton
–
Ten Old Square
 '
Sam knows the answers to almost all the problems you throw at him. He is ferociously bright and adopts an extremely efficient working methodology.
'
Ranked: Tier 1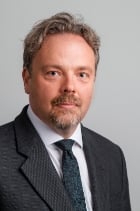 Jonathan Gavaghan
–
Ten Old Square
'
Jonathan's obvious strength is his mind. He thinks outside the box and relishes a challenge, making him great fun to work with.
'
Ranked: Tier 4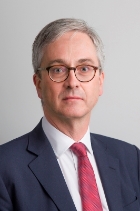 Ranked: Tier 1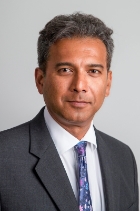 Eason Rajah KC
–
Ten Old Square
'
Eason is exceptionally clever, commercially and emotionally astute and has the oversight and ability to make extremely difficult judgement calls when the chips are down. He is supportive of his junior barristers and instructing solicitors and instils confidence in everyone on the team.
'
Ranked: Tier 3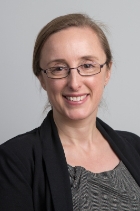 Ranked: Tier 3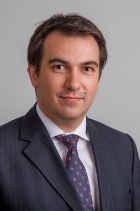 Ranked: Tier 3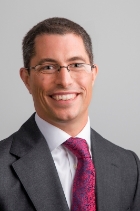 Richard Dew
–
Ten Old Square
'Richard is excellent in his writing and advocacy, and his knowledge of this area shines through.'
Ranked: Tier 5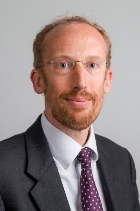 Ranked: Tier 2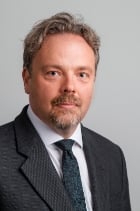 Ranked: Tier 5
Ten Old Square >
Set Profile
Head of Chambers: Simon Taube KC
Senior Clerk: Keith Plowman
Deputy Senior Clerk: Marc Schofield
First Junior Clerk: Fay Bennett
Junior Clerk: George Gamble
Chambers Administrator: Debbie Thomas
Marketing & Events Executive: Emily Overett
THE CHAMBERS Universally acknowledged as one of the finest, full-service Chancery sets, containing many outstanding barristers, Ten Old Square has an excellent reputation for traditional and commercial Chancery work.
THE SET Two KCs and 23 juniors form the wealth of specialist talent available at this niche set of chambers. The head of chambers is Simon Taube KC and contains many distinguished experts in the private client Chancery disciplines. The set boasts many highly-regarded juniors with very busy Chancery practices. Many are authors or editors of some of the foremost textbooks on Chancery law including the authoritative 'Williams on Wills'. All members belong to the Chancery Bar Association and many also belong to STEP, ACTAPS, APP, FLBA, PBA and COMBAR. Ten Old Square offers annual training events and provides bespoke in-house seminars in its principal areas of practice for legal professionals.
Ten Old Square is a Chancery set that employs the latest digital technology and know-how to deliver a modern and efficient client service. Keith Plowman has been the set's Senior Clerk for over 30 years and, along with his colleagues Marc Schofield and Fay Bennett, he manages Chambers and co-ordinates the practices of each barrister. Together they have all built up an enviable reputation for their professional yet candid approach to their work.
WORK UNDERTAKEN The balance of traditional and commercial Chancery work at Ten Old Square is evenly distributed and compliments the demand from clients within the sector. Along with a significant amount of private client work the commercial Chancery disciplines are well catered for, along with property litigation (including a significant amount of landlord and tenant work), planning and land law. Additionally, Ten Old Square is now the foremost set for Partnership/LLP disputes and advice. The set handles a wide range of diverse cases, including major litigation in the Chancery and commercial divisions of the High Court and the Appellate courts. It has a significant presence in many offshore jurisdictions, as well as in the Court of Protection, County Court, the Administrative Court, and other tribunals. A substantial amount of ADR (arbitration and mediation) is also undertaken. As a general guide, the principal areas of work undertaken are:
Private Client: Ten Old Square is one of the leading sets for contentious and non-contentious trusts work in the UK and in offshore jurisdictions. Capital taxes, inheritance, wills, probate and the administration of estates, along with Court of Protection and family provision are also comprehensively covered.
Commercial Chancery: Partnership (including dissolution, expulsions, compulsory retirement, LLPs, MDPs restrictive covenants and partnership accounts), joint ventures, asset recovery, business litigation, company, insolvency, and professional negligence.
Property, Land & Real Estate: Contentious property work, landlord and tenant disputes, rent reviews, 1954 Act renewals, conveyancing, commercial property, leasehold enfranchisement, easements, intervener and third party property claims, cohabitation claims, mortgages and manorial rights including mineral rights.
INTERNATIONAL The set has a number of barristers who have substantial private client practices overseas including Bermuda, Cayman Islands, Bahamas, Guernsey and Jersey.
LANGUAGES French, German, Bislama.
Main Contacts
| Department | Name | Email | Telephone |
| --- | --- | --- | --- |
| Senior clerk | Keith Plowman | | |
| Deputy senior clerk | Marc Schofield | | |
| First junior clerk | Fay Bennett | | |
| Marketing Executive | Emily Overett | | |
| Members of Chambers | TAUBE KC, Simon (1980) (2000 KC) | | |
| Members of Chambers | RAJAH KC, Eason (1989) (2011 KC) | | |
| Members of Chambers | HILL, Gregory (1972) | | |
| Members of Chambers | SCHMITZ, David (1976) | | |
| Members of Chambers | ROSS, Sidney (1983) | | |
| Members of Chambers | STAFFORD, Paul (1987) | | |
| Members of Chambers | ROBERTS, Julian (1987) | | |
| Members of Chambers | MEADWAY, Susannah (1988) | | |
| Members of Chambers | CALLMAN, Jeremy (1991) | | |
| Members of Chambers | GAVAGHAN, Jonathan (1992) | | |
| Members of Chambers | LAUGHTON, Samuel (1993) | | |
| Members of Chambers | ARNFIELD, Robert (1996) | | |
| Members of Chambers | PRICE, Evan (1997) | | |
| Members of Chambers | DEW, Richard (1999) | | |
| Members of Chambers | BEDWORTH, Georgia (2001) | | |
| Members of Chambers | JENKINS, Philip (2003) | | |
| Members of Chambers | SLATER, Matthew (2005) | | |
| Members of Chambers | WINSTON, Naomi (2006) | | |
| Members of Chambers | ROSEMAN, Gideon (2007) | | |
| Members of Chambers | PICKERING, Leon (2010) | | |
| Members of Chambers | MACDOUGALD, James (2011) | | |
| Members of Chambers | EGAN, James (2015) | | |
| Members of Chambers | POOLE, James (2016) | | |
| Members of Chambers | KIRBY, James (2017) | | |
| Members of Chambers | STEWART-WALLACE, Adam (2018) | | |
| Members of Chambers | ARNULL, Thomas (2019) | | |
| | JAMES, Thomas (2018) | | |
| | ATKINSON, Elizabeth (2021) | | |
Barrister Profiles
| Photo | Name | Position | Profile |
| --- | --- | --- | --- |
| | Robert Arnfield | Barrister in general Chancery/commercial practice. Particular expertise in relation to trusts, wills… | View Profile |
| | Mr Thomas Arnull | | View Profile |
| | Miss Elizabeth Atkinson | | View Profile |
| | Francis Barlow | Head of Chambers at Ten Old Square, Francis Barlow's practice covers the… | View Profile |
| | Georgia Bedworth | A barrister whose practice encompasses litigation, drafting and advisory work across the… | View Profile |
| | Jeremy Callman | Barrister specialising in Chancery – commercial litigation (partnership/LLP law, commercial disputes, banking/mortgage… | View Profile |
| | Richard Dew | Richard Dew's practice is focussed on Wills, Estates and Trusts and related… | View Profile |
| | Mr James Egan | Barrister – Called 2015 | View Profile |
| | Mr Jonathan Gavaghan | Jonathan Gavaghan has a busy chancery and commercial practice. He has particular… | View Profile |
| | Gregory Hill | Barrister in general Chancery practice, whose emphasis is on advisory work and… | View Profile |
| | Mr Thomas James | | View Profile |
| | Dr Philip Jenkins | An experienced Chancery practitioner, Philip Jenkins' practice encompasses the breadth of chancery… | View Profile |
| | Mr James Kirby | Barrister – Called 2017 | View Profile |
| | Samuel Laughton | Barrister specialising in Chancery, especially property litigation, landlord and tenant, commercial, company… | View Profile |
| | James MacDougald | Barrister with a general Chancery practice including litigation, advice and drafting in… | View Profile |
| | Susannah Meadway | Susannah Meadway's practice encompasses advisory, drafting and litigation work in the fields… | View Profile |
| | Leon Pickering | Barrister and accredited mediator with a busy practice covering a wide range of… | View Profile |
| | Mr James Poole | | View Profile |
| | Evan Price | Barrister specialising in general Chancery, commercial and property litigation, public and administrative… | View Profile |
| | Eason Rajah | Chancery litigation and advisory work in the UK and offshore, including domestic,… | View Profile |
| | Gideon Roseman | Barrister with a commercial and chancery practice including litigation, contentious and non-contentious… | View Profile |
| | Sidney Ross | Sidney Ross was called to the Bar in 1983 at the age… | View Profile |
| | David Schmitz | Land, especially mortgages, landlord and tenant; and constructive trusts; professional negligence, insolvency… | View Profile |
| | Matthew Slater | Matthew Slater's practice covers a wide range of Chancery, Commercial and (as… | View Profile |
| | Dr Paul Stafford | Barrister specialising in commercial and property-related issues of chancery work, including Lloyds'… | View Profile |
| | Adam Stewart-Wallace | | View Profile |
| | Simon Taube | Barrister specialising in Chancery work (both litigation and advisory work) with special… | View Profile |
| | Naomi Winston | Naomi's practice covers litigation, drafting and advisory work across the full range… | View Profile |