Ten Old Square > London, England > Set Profile
Ten Old Square
Offices

Ten Old Square
LINCOLN'S INN
LONDON
WC2A 3SU
England
Ten Old Square > The Legal 500
Rankings
Ten Old Square is well equipped to handle private equity, accountancy, PATMA and law firm bust ups through the expertise of the 'tenacious advocate' Gideon Roseman, the 'very approachable and collaborative and calm' Jonathan Gavaghan and 'undisputed leader' Jeremy Callman. One niche for the set is its handling of farming and estates partnerships disputes; Naomi Winston is key for such mandates. Regular instructions are also received from medical partnerships, including doctors, dentists and veterinarians.
Testimonials
Set
A very reliable set with real strength in depth and undoubtedly a first port of call for us on partnership- and LLP-related matters.
Excellent set. Their partnership offering as a whole is very strong.
Very efficient, responsive and obliging.
Ten Old Square is without doubt the leading set in the law of partnerships and LLPs.
Clerking
Keith Plowman is the senior clerk and is a pleasure to work with. He is creative, proactive and provides and excellent service to all clients and customers of Ten Old Square.
Excellent. Helpful, pleasant and efficient.
The 'vastly wise and experienced' Francis Barlow QC at Ten Old Square is advising on four concurrent applications under the Variation of Trusts Act 1958 for the variation of a number of settlements worth over a billion pounds. In another key matter the 'very knowledgeable and user-friendly' Simon Taube QC was instructed by Taylor Wessing in the Dawson-Damer v Taylor Wessing case, which went to the Court of Appeal on a point concerning subject access requests for data which under common law is covered by trustees' duties of confidentiality. Also at silk level Eason Rajah QC  is an 'extremely polished advocate.'
James Poole
-
Ten Old Square
'
James is clear and concise in his advice, giving good guidance and direction. He has an excellent manner with clients and very responsive.
'
Ranked: Tier 1
Francis Barlow QC
-
Ten Old Square
'
He is immensely experienced in terms of VTAs (having been involved in many dozens of them) and in relation to trusts generally - clients feel they are in very safe hands.
'
Ranked: Tier 1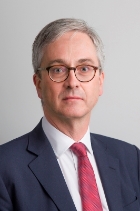 Simon Taube QC
-
Ten Old Square
'
He is an excellent advocate with a razor-sharp intellect. Able to put lay clients at ease and explain complex tax and trust issues in a way they can understand.
'
Ranked: Tier 1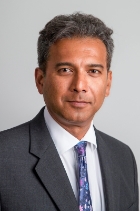 Eason Rajah QC
-
Ten Old Square
'
A superb advocate for his clients in all respects. A brilliant client handler, a genuinely creative problem solver and fine courtroom operator. Rightly singled out at the start of big trusts and estates cases as a barrister you want to have on your side, and not on the other.
'
Ranked: Tier 2
Testimonials
Set 
'Excellent chambers, with real strength-in-depth. Availability of counsel at all levels. Those seminars I have attended have always been both informative and enjoyable. '
'Great strength in CT&P at all levels.'
'Excellent chambers.'
'Ten Old Square is a hidden gem in the trusts field.'
'10 Old Square has excellent depth particularly with its juniors. If somebody is unavailable, it is always quick to provide suitable cover. You can be confident that whoever is available will be easy to deal with and do an excellent job.'
Clerking
'Keith Plowman and Marc Schofield give a superb service, and are always extremely pleasant to deal with.'
'Very strong at all levels in the contentious trusts and probate areas', Ten Old Square's members focus their offshore work on private client, trusts and partnerships. A team of Simon Taube QC, Eason Rajah QC and James MacDougald have been acting for the latter party in Dawson-Damer v Grampian Trustee Company in the Bahamian courts, a case which has in the past featured issues about trustees' duties of confidentiality meshing with data protection law. Head of chambers Francis Barlow QC has particular expertise in drafting Offshore trusts.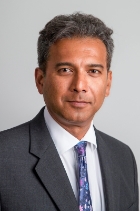 Eason Rajah QC
-
Ten Old Square
'
A stalwart of the trust litigation world where he brings quiet but measured strengths to a advocacy team with genuine skilled strategic insights coupled with excellent client skills.
'
Ranked: Tier 2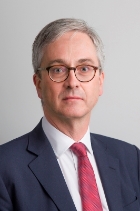 Simon Taube QC
-
Ten Old Square
'
Very good with clients and has the ability to provide both strategic and technical, fact specific advice at the same time.
'
Ranked: Tier 2
Francis Barlow QC
-
Ten Old Square
'
Demonstrates a thorough knowledge of the law, is accommodating with professional clients and has a good rapport with the court.
'
Ranked: Tier 3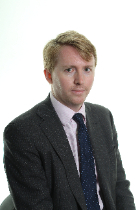 Ranked: Tier 3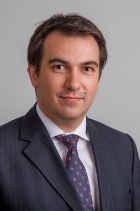 Ranked: Tier 3
Testimonials
Set
'Excellent chambers punching well over its weight in terms of its size.'
'Extremely strong team. From top to bottom one of the best trust chambers in England.'
'Ten Old Square is a hidden gem of exceptional barristers.'
'A strong set, with many well-known and respected names. A go to Chambers in the chancery field.'
Clerking
'Responsive and efficient. Marc Schofield is easy to deal with and helpful.'
'The clerks are exceptional and my favourite set of clerks out there.'
James Poole
–
Ten Old Square
'
James is always happy to pick up the phone and goes above and beyond with both his instructing solicitors and clients. He is very down to earth with clients who, without exception, always love him and feel reassured by his presence. James is excellent on his feet and can always be relied on at a mediation to get the best possible result for the client. James is incredibly knowledgeable and his written work is always excellent.
'
Ranked: Tier 1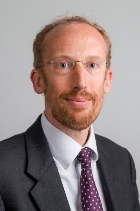 Ranked: Tier 1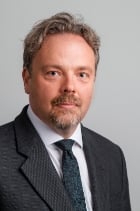 Jonathan Gavaghan
-
Ten Old Square
'
Jonathan has a good understanding of the relevant law and is quick to get to grips with the facts of complex cases. a very skillful advocate at both cross examination and submissions. Jonathan is very good at working as part of a team with the instructing solicitor and the lay client and experts.
'
Ranked: Tier 4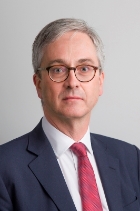 Ranked: Tier 1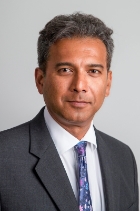 Ranked: Tier 3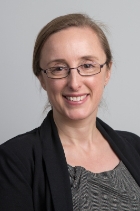 Ranked: Tier 3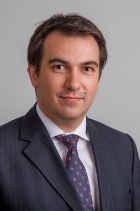 Ranked: Tier 3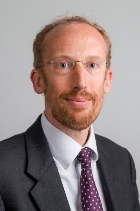 Samuel Laughton
-
Ten Old Square
'
Sam is experienced and has a deep knowledge of the legal principles affecting disputes over land. Sam is also able to be pragmatic and friendly and wears his technical knowledge lightly.
'
Ranked: Tier 2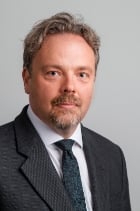 Jonathan Gavaghan
-
Ten Old Square
'
Very personable, great with clients and an extremely persuasive advocate. His skeleton arguments are always very well written.
'
Ranked: Tier 5
Ten Old Square >
Set Profile
Acknowledged as one of the finest, full-service Chancery sets, containing many outstanding barristers and experienced clerks, Ten Old Square has an excellent reputation for traditional and commercial Chancery work and has won two 'Chambers of the Year' awards at the STEP Private Client Awards and many individual "Barrister of the Year" awards from the leading legal directories.
The set: There is a wealth of specialist talent available at this set. The head of chambers is Francis Barlow QC, and all three silks in chambers are distinguished experts in the private client Chancery disciplines.
The set also boasts many highly regarded juniors with busy, niche Chancery practices. Many are authors or editors of some of the foremost textbooks on Chancery law including the authoritative Williams on Wills. All members belong to the Chancery Bar Association and many also belong to STEP, ACTAPS, APP, FLBA, PBA and COMBAR. Chambers also offers high-quality training seminars and provides bespoke in-house and online webinars in its principal areas of practice for solicitors and other professionals.
Ten Old Square is a pleasingly traditional Chancery set that utilises the latest, secure technology and know-how to deliver modern and efficient client service. The venerable Keith Plowman is the senior clerk and, along with his colleagues Marc Schofield and Fay Bennett, they manage chambers and co-ordinate the practices of each barrister. Keith has been the senior clerk at Ten Old Square for 30 years and Marc is similarly qualified. Together all three clerks have a built up an enviable reputation for their professional yet candid and affable approach to their work.
Types of work undertaken: The balance of traditional and commercial Chancery work at Ten Old Square is evenly distributed and complements the demand from clients within the sector. Along with private client work the commercial Chancery disciplines relating to businesses are well catered for, along with real property matters. Additionally, Ten Old Square is the foremost set for partnership/LLP disputes and advice.
The set handles a wide range of diverse cases, including major litigation in the Business and Property Courts at the High Court and the appellate courts. It has a significant presence in many offshore jurisdictions, as well as in the County Court.
A substantial amount of ADR (arbitration and mediation) is also undertaken. As a general guide, the principal areas of work undertaken are:
Private client law: Ten Old Square is one of the leading sets for contentious and non-contentious trusts work in the UK and in offshore jurisdictions. VTAs are a speciality along with capital taxes, wills, probate and the administration of estates, along with Court of Protection and family provision.
Business law: Partnership (including dissolution, expulsions, compulsory retirement, LLPs, MDPs restrictive covenants and partnership accounts), banking and financial services, insurance and reinsurance, commercial litigation, financial regulation, company, insolvency, professional negligence, and public procurement.
Property law: Land and real estate, landlord and tenant, rent reviews, 1954 Act renewals, conveyancing, commercial property, leasehold enfranchisement, easements, intervener and third-party property claims, TOLATA and cohabitation claims, mortgages, manorial rights including mineral rights.
Main Contacts
| Department | Name | Email | Telephone |
| --- | --- | --- | --- |
| Senior clerk | Keith Plowman | | |
| Deputy senior clerk | Marc Schofield | | |
| First junior clerk | Fay Bennett | | |
| Marketing and Events Executive | Toni Sansom | | |
| Members of Chambers | BARLOW QC, Francis (1965) (2006 QC) | | |
| Members of Chambers | TAUBE QC, Simon (1980) (2000 QC) | | |
| Members of Chambers | RAJAH QC, Eason (1989) (2011 QC) | | |
| Members of Chambers | HILL, Gregory (1972) | | |
| Members of Chambers | SCHMITZ, David (1976) | | |
| Members of Chambers | ROSS, Sidney (1983) | | |
| Members of Chambers | STAFFORD, Paul (1987) | | |
| Members of Chambers | ROBERTS, Julian (1987) | | |
| Members of Chambers | MEADWAY, Susannah (1988) | | |
| Members of Chambers | CALLMAN, Jeremy (1991) | | |
| Members of Chambers | GAVAGHAN, Jonathan (1992) | | |
| Members of Chambers | LAUGHTON, Samuel (1993) | | |
| Members of Chambers | ARNFIELD, Robert (1996) | | |
| Members of Chambers | PRICE, Evan (1997) | | |
| Members of Chambers | DEW, Richard (1999) | | |
| Members of Chambers | BEDWORTH, Georgia (2001) | | |
| Members of Chambers | JENKINS, Philip (2003) | | |
| Members of Chambers | SLATER, Matthew (2005) | | |
| Members of Chambers | WINSTON, Naomi (2006) | | |
| Members of Chambers | ROSEMAN, Gideon (2007) | | |
| Members of Chambers | PICKERING, Leon (2010) | | |
| Members of Chambers | MACDOUGALD, James (2011) | | |
| Members of Chambers | EGAN, James (2015) | | |
| Members of Chambers | POOLE, James (2016) | | |
| Members of Chambers | KIRBY, James (2017) | | |
| Members of Chambers | STEWART-WALLACE, Adam (2018) | | |
| Members of Chambers | ARNULL, Thomas (2019) | | |
Barrister Profiles
| Photo | Name | Position | Profile |
| --- | --- | --- | --- |
| | Robert Arnfield | Barrister in general Chancery/commercial practice. Particular expertise in relation to trusts, wills… | View Profile |
| | Thomas Arnull | | View Profile |
| | Francis Barlow | Head of Chambers at Ten Old Square, Francis Barlow's practice covers the… | View Profile |
| | Georgia Bedworth | A barrister whose practice encompasses litigation, drafting and advisory work across the… | View Profile |
| | Jeremy Callman | Barrister specialising in Chancery – commercial litigation (partnership/LLP law, commercial disputes, banking/mortgage… | View Profile |
| | Richard Dew | Richard Dew's practice is focussed on Wills, Estates and Trusts and related… | View Profile |
| | James Egan | Barrister – Called 2015 | View Profile |
| | Jonathan Gavaghan | Jonathan Gavaghan has a busy chancery and commercial practice. He has particular… | View Profile |
| | Gregory Hill | Barrister in general Chancery practice, whose emphasis is on advisory work and… | View Profile |
| | Philip Jenkins | An experienced Chancery practitioner, Philip Jenkins' practice encompasses the breadth of chancery… | View Profile |
| | James Kirby | Barrister – Called 2017 | View Profile |
| | Samuel Laughton | Barrister specialising in Chancery, especially property litigation, landlord and tenant, commercial, company… | View Profile |
| | James MacDougald | Barrister with a general Chancery practice including litigation, advice and drafting in… | View Profile |
| | Susannah Meadway | Susannah Meadway's practice encompasses advisory, drafting and litigation work in the fields… | View Profile |
| | Leon Pickering | Barrister and accredited mediator with a busy practice covering a wide range of… | View Profile |
| | James Poole | | View Profile |
| | Evan Price | Barrister specialising in general Chancery, commercial and property litigation, public and administrative… | View Profile |
| | Eason Rajah | Chancery litigation and advisory work in the UK and offshore, including domestic,… | View Profile |
| | Gideon Roseman | Barrister with a commercial and chancery practice including litigation, contentious and non-contentious… | View Profile |
| | Sidney Ross | Sidney Ross was called to the Bar in 1983 at the age… | View Profile |
| | David Schmitz | Land, especially mortgages, landlord and tenant; and constructive trusts; professional negligence, insolvency… | View Profile |
| | Matthew Slater | Matthew Slater's practice covers a wide range of Chancery, Commercial and (as… | View Profile |
| | Paul Stafford | Barrister specialising in commercial and property-related issues of chancery work, including Lloyds'… | View Profile |
| | Adam Stewart-Wallace | | View Profile |
| | Simon Taube | Barrister specialising in Chancery work (both litigation and advisory work) with special… | View Profile |
| | Naomi Winston | Naomi's practice covers litigation, drafting and advisory work across the full range… | View Profile |