XXIV Old Buildings > London, England > Set Profile
XXIV Old Buildings
Offices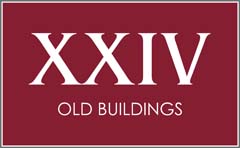 Chambers of Elspeth Talbot Rice KC
XXIV Old Buildings
24 OLD BUILDINGS, LINCOLN'S INN
LONDON
WC2A 3UP
England
XXIV Old Buildings > The Legal 500
Rankings
XXIV Old Buildings
 is a
'well-known and reputable set with exceptional offering for contentious trust and estates work'
.
Elspeth Talbot Rice KC
 is a
'robust and client-friendly advocate'
– she appeared in the Bermudian
Wong v Grand View
case before the Judicial Committee of the Privy Council regarding the powers of trustees, stemming from disagreements within the family of the founders of Formosa Plastics Corporation; before the same forum
David Brownbill KC
represented the claimants in
Perry v Lopag
, who seek to challenge the transfer of a Caymanian company into a Liechtenstein trust on the basis that the settlor made a mistake regarding the rights of the beneficiaries under Liechtenstein law, which changed in a way unfavourable to them.
Edward Cumming KC
 represents the children of Monty Python star Terry Jones in a trust and probate dispute with his second wife. Turning to the set's juniors,
Owen Curry
successfully represented a man who applied under the Relief From Forfeiture Act 1982 after admitting being convicted of the manslaughter on the grounds of diminished responsibility of his wife. 
Adam Cloherty KC
 was appointed silk in 2023.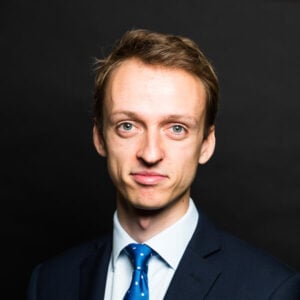 Ranked: Tier 1
Testimonials
'The clerks at XXIV Old Buildings are super, efficient and personable. James Ladbrook always goes out of his way to help.'
'James Ladbrook goes above and beyond and is a thoroughly nice guy.'
'XXIV Old Buildings is a top set with fantastic silks and juniors.'
'XXIV Old Buildings is the supreme set for trust, commercial work and anything offshore, with excellent counsel at all levels.'
'XXIV Old Buildings is an excellent set, sound ability throughout a deep bench, and consistently easy to deal with.'
'A go-to set for aviation disputes,'
XXIV Old Buildings
' barristers act for airlines and lessors on the spectrum of aviation issues, including leasing matters, fatal and hull damage incidents in addition to insolvency proceedings and cargo claims.
Steven Thompson KC
has a broad practice that encompasses maintenance disputes, sale and purchase and leasing disputes, while
Edward Cumming KC
 specialises in aircraft maintenance cases, with further experience in aviation regulation.
Bajul Shah
acted for the Qatar Airlines in its dispute with Airbus concerning peeling paint of A350 aircraft, with the airline grounding several of the type and alleging that this constituted a safety issue, a claim which Airbus denied. He also handles insolvency matters and ownership disputes.
Erin Hitchens
was also instructed by Qatar Airlines in their dispute with Airbus and often appears in the Commercial Court regarding summary judgements and interim applications, with
Tom Stewart Coats
handling a growing commercial caseload in addition to acting for airlines facing EC261 claims.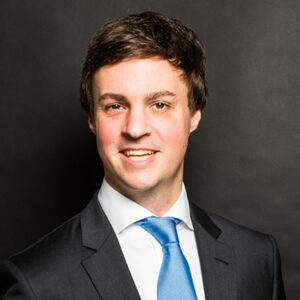 Ranked: Tier 1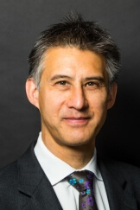 Steven Thompson KC
–
XXIV Old Buildings
'Steven has superb judgement and there is no one better at the Bar for aviation work. He is also great to work with and is willing to stick his neck out to predict outcomes.'
Ranked: Tier 2
Ranked: Tier 3
Testimonials
'Very good service from all clerks and Paul Horsfield – always responsive and alive to client concerns.'
'A first class clerking team – Paul Horsfield, James Ladbrook and Perry Brown are all reliable and friendly, able to find solutions and work with instructing solicitors to serve the clients.'
'Very good clerks, responsive and understanding of the pressures that solicitors are under. Paul Horsfield, Perry Brown and Tommie Drury all stand out.'
'Paul Horsfield has done a really great job since taking over. He is a pleasure to deal with.'
'The clerks I have dealt with at XXIV Old Buildings are professional and offer a first-rate service. They are responsive and extremely helpful to any request. In particular, I have dealt with James Ladbrook and Lyndon Tiller – both of whom are easy to work with, very efficient and more than happy to help.'
'We have a long-standing relationship with XXIV Old Buildings and work well with a number of silks and juniors.'
'Good aviation set.'
'A go-to set for aviation disputes, with a wide range of excellent barristers at all levels.'
'
A leading commercial and Chancery set with a strong offshore presence
',
XXIV Old Buildings
consistently acts in high-stakes commercial disputes occurring throughout the world; and in addition to the set's enviable international arbitration, insolvency and civil fraud credentials, clients additionally benefit from members' complementary specialisms in partnership, trusts, professional negligence and aviation law.  Highlights include
Elspeth Talbot Rice KC
acting for the ninth, tenth and eleventh defendants in a proprietary claim to the assets of Russian oligarch Boris Berezovsky's insolvent estate. In
The Public Institution for Social Security v Al Rajaan
,
Francis Tregear KC
represents a Swiss investment bank in relation to a claim for over $800m that alleges bribery and money laundering against a former investment manager and several international banks and intermediaries. In March 2023,
Adam Cloherty KC
, who recently acted for the claimant in
Akers and others v Samba
, a large-value case against a Saudi bank that raised fundamental issues on whether a common law trust can be created over civil law assets, took silk.
'
A go-to chambers for civil fraud work involving complex, multi-jurisdictional disputes
',
XXIV Old Buildings
 also has a consistent flow of domestic fraud work, and is widely esteemed for its expertise in trusts and insolvency-related civil fraud matters.
Elspeth Talbot Rice KC
is currently acting in a claim that funds were stripped out of a company to render it judgment-proof; and in an important decision on the principles to apply in determining a forum challenge involving foreign law expert evidence,
Stephen Moverley Smith KC
represented various defendants in a claim to recover $50m of alleged bribes that were paid to an agro-chemical company's chief executive. At the senior junior end of chambers,
Stuart Adair
is defending an individual who is alleged by the claimants to have induced them to invest in start-up technology company, Seed Media, by making multiple fraudulent misrepresentations.
XXIV Old Buildings is 'the supreme set for trust and commercial work and anything offshore, with an excellent roster of counsel at all levels'. The set has built a solid reputation for company law work, which typically arises from its highly regarded practices in Chancery and offshore matters. Head of chambers Elspeth Talbot Rice KC remains a standout silk for domestic and cross-border company matters. Stephen Moverley Smith KC's highlights include long-running case Re Genmar Resources Ltd, concerning winding up and unfair prejudice claims in relation to an oil trading business, with allegations of asset misappropriation. Stuart Adair remains a standout junior in this field, his recent work including unfair prejudice proceedings for the claimant in Excess Reserves Limited v Patel and others.
XXIV Old Buildings
has a substantial banking and financial practice developed over three core areas, including hedge fund and structured investment vehicle work, international insolvencies involving banks and financial institutions, and claims against financial institutions relating to financial mismanagement.
Stephen Moverley Smith KC
has a practice spanning international litigation, especially those involving the BVI and Bermuda - he represented the defendant in
Ivanishvilli v CS Life
, a claim arising from a rogue trader fraud at a Swiss bank, with proceedings brought against its Bermudian subsidiary alleging a failure to discover the fraud – the claimant being former Georgian prime minister Bidzina Ivanishvili.
Francis Tregear KC
is noted for his '
very good advocacy
', and
Sarah Bayliss
 has extensive experience of acting in mis-selling and negligence claims against financial institutions.
XXIV Old Buildings
deals with domestic and international insolvency and restructuring cases, with members such as
Elspeth Talbot Rice KC
instructed on high profile liquidations and insolvencies such as the case of
Gorbunova v Berezovsky
where she acted for the trustees in the bankruptcy of Boris Berezovsky's insolvent estate agent against which estate a proprietary, and other, claims are being made by the former partner of the Russian businessman, who died in suspicious circumstances in Berkshire in 2013.
Stephen Moverley Smith KC
and
Francis Tregear KC
are noted for their cross-border practice, often being instructed by clients in the Cayman Islands.
Crossing over with the set's reputation for Chancery work,
XXIV Old Buildings
is known for its '
great strength'
in the partnership area, handling a full spectrum of partnership law in farming, legal and finance both domestically and abroad.
Elspeth Talbot Rice KC
and
Alan Steinfeld KC
are two silks active in partnership work, while turning to the set's juniors
Helen Galley
and
Hugh Miall
 are noted for their practice covering traditional partnerships, LLPs and joint ventures.
Lyndsey de Mestre KC - XXIV Old Buildings 
Lyndsey de Mestre KC
at
XXIV Old Buildings
is '
an excellent mediator.  Not only is she extremely bright and knowledgeable, she also has huge empathy and is brilliant with clients
'. De Mestre is a go-to mediator for both senior insolvency practitioners and specialist liquidation funders. She has also been appointed mediator in highly contentious probate matters.  
'Pre-eminent Chancery set'
XXIV Old Buildings
offers clients a
'deep bench with consistently high quality'
and demonstrable expertise in offshore jurisdictions including Gibraltar, Bermuda, BVI, Cayman Islands and the Crown Dependencies. Corporate and commercial matters, trust related work and financial based cases are among the core pillars of the set's offshore offering.
Steven Thompson KC
 was retained for an appeal heard in December 2022 in 
Ivanishvili v Credit Suisse (Bermuda) Ltd.
The case involves a claim by the ex-prime minister of Georgia against a subsidiary of the Swiss bank arising out of the allegedly fraudulent actions of a rogue employee; the bank was ordered to pay over US$600m in damages by the Bermudian court. Head of chambers and in-demand silk
Elspeth Talbot Rice KC
is very well-known for her broad commercial Chancery practice, appearing in the Isle of Man, Gibraltar, Bermuda and the Cayman Islands, among others. Elsewhere within chambers, offshore commercial cases are a core specialism of
Stephen Moverley Smith KC
with his practice emphasising restructuring, fraud, corruption and insolvency.
XXIV Old Buildings
is well regarded for its expertise advising on matters throughout the Middle East region, with a particularly strong presence in Dubai. 
Steven Thompson KC
 acted for the defendants in
Credit Europe Bank v New Medical Centre
, which concerns a bank debt claim before the DIFC Courts against the backdrop of a major alleged fraud in the UAE. Before the same forum, he has also acted for the claimants in
StormHarbour v Noor Bank
, a dispute concerning the agreement of the sale and purchase of aircraft financing bonds, which saw a rare case of a bank seeking rectification of a written contract it signed
.
Other standout names include
Elizabeth Weaver
,
Arshad Ghaffar
and
Edward Knight
. Key changes in the set include
Michael Black KC
 being appointed as judge in the DIFC Court of Appeal.
XXIV Old Buildings >
Set Profile
Based in London with an annexe in Geneva, the members of XXIV Old Buildings provide advocacy and specialist legal advice in a wide range of commercial litigation and chancery matters concerning domestic and international disputes for individuals, companies, corporations, charities, regulators and institutions.
Members frequently act as counsel in litigations and arbitrations for commercial matters and are particularly strong in disputes concerning banking and finance, company, insolvency, civil fraud and asset tracing/recovery. There is a strong aviation disputes practice within the set relating to complex product liability, leasing, negligence and insurance claims. Our expertise in commercial contracts extends to complementary practice areas such as cultural heritage/art law and property disputes.
Within the traditional chancery sphere our specialist members provide expertise in trusts, probate and court of protection as well as commercial chancery business disputes, drawing on our established strengths in these areas.
The depth and breadth of the whole set at XXIV Old Buildings means we are uniquely placed in our ability to provide teams of counsel for advisory and advocacy services within both the chancery and commercial courts for complex, cross-border, and multifaceted disputes.
Members not only act as advocates before arbitral and judicial tribunals throughout the world, but are also regularly appointed as arbitrators, adjudicators and mediators.
Cross-border contentious and advisory work represents a defining aspect of XXIV Old Buildings' practice and the set has an unrivalled reputation for offshore matters. Barristers are full members of, or have been called, ad hoc, to, various offshore and foreign jurisdictions such as; the Bars of Jersey, the BVI, Bermuda, St Vincent, the Cayman Islands, Dubai (DIFC), and other leading international financial centres such as the ADGM Abu Dhabi, and the courts in DIFC and AIFC in a judicial capacity. XXIV Old Buildings' international presence is enhanced and supported by its highly effective office in Geneva.
Many members of XXIV Old Buildings have appeared in some of the most important cases in the UK and abroad in recent years, including in the Court of Appeal, Privy Council and Supreme Court.
We pride ourselves on our capacity for working hard with solicitors and lawyers to find effective and efficient strategic solutions to create the best possible outcomes for our clients. Clients value the practice management team's adaptability, commercial awareness and user-friendly approach.
Main Contacts
| Department | Name | Email | Telephone |
| --- | --- | --- | --- |
| Practice Management | Clerks | clerks@xxiv.co.uk | +44 (0) 20 7691 2424 |
| Practice Management | Paul Horsfield, Head of Clerking | paul.horsfield@xxiv.co.uk | +44 (0)20 7419 6201 |
| Practice Management | Perry Brown, Deputy Head of Clerking | perry.brown@xxiv.co.uk | +44 (0)20 7419 6206 |
| Practice Management | James Ladbrook, Senior Practice Manager | james.ladbrook@xxiv.co.uk | +44 (0)20 7419 6204 |
| Members of Chambers | TALBOT RICE KC, Elspeth (1990) | | |
| Members of Chambers | STEINFELD KC, Alan (1968) | | |
| Members of Chambers | BLACK KC, Michael (1978) | | |
| Members of Chambers | MOVERLEY SMITH KC, Stephen (1985) | | |
| Members of Chambers | TREGEAR KC, Francis (1980) | | |
| Members of Chambers | BROWNBILL KC, David (1989) | | |
| Members of Chambers | THOMPSON KC, Steven (1996) | | |
| Members of Chambers | DE MESTRE KC, Lyndsey (1999) | | |
| Members of Chambers | CUMMING KC, Edward (2006) | | |
| Members of Chambers | CLOHERTY KC, Adam (2005) | | |
| Members of Chambers | KING, Michael (1971) | | |
| Members of Chambers | WEAVER, Elizabeth (1982) | | |
| Members of Chambers | GALLEY, Helen (1987) | | |
| Members of Chambers | MEAKIN, Ian (1991) | | |
| Members of Chambers | GHAFFAR, Arshad (1991) | | |
| Members of Chambers | STAFF, Marcus (1994) | | |
| Members of Chambers | ADAIR, Stuart (1995) | | |
| Members of Chambers | PELLING, Alexander (1995) | | |
| Members of Chambers | SHAH, Bajul (1996) | | |
| Members of Chambers | HUGHES, Jessica (1997) | | |
| Members of Chambers | LANGLOIS, Nicole (2008) | | |
| Members of Chambers | KNIGHT, Edward (1999) | | |
| Members of Chambers | BAYLISS, Sarah (2002) | | |
| Members of Chambers | ASSERSOHN, Oliver (2003) | | |
| Member of Chambers | REED, Steven (2005) | | |
| Members of Chambers | HITCHENS, Erin (2006) | | |
| Members of Chambers | HOLDEN, Andrew (2007) | | |
| Members of Chambers | CURRY, Owen (2009) | | |
| Members of Chambers | WARENTS, Daniel (2009) | | |
| Members of Chambers | MIALL, Hugh (2009) | | |
| Members of Chambers | MURPHY, Heather (2009) | | |
| Members of Chambers | KING, Kira (2011) | | |
| Members of Chambers | SHERWIN, Timothy (2014) | | |
| Members of Chambers | STEWART COATS, Tom (2014) | | |
| Members of Chambers | WAISTELL, Ben (2015) | | |
| Members of Chambers | FENNEMORE, James (2017) | | |
| Member of Chambers | HARTSTON, Catherine (2018) | | |
| Member of Chambers | PEPLOW, Alex (2019) | | |
| Member of Chambers | LAVELLE, Jessica (2019) | | |
| Member of Chambers | STRACHAN, Charles (2019) | | |
| Member of Chambers | CHAMBERS, Bethanie (2019) | | |
| Member of Chambers | SAMUELS, Harry (2020) | | |
| Member of Chambers | CARVER, Rachel (2021) | | |
| Member of Chambers | KANE, James (2021) | | |
| Member of Chambers | DAVIS, Niamh (2022) | | |
| Members of Chambers | * Door tenant | | |
| Members of Chambers | VIRGO KC, Professor Graham* | | |
| Members of Chambers | CONAGLEN, Professor Matthew* | | |
Barrister Profiles
| Photo | Name | Position | Profile |
| --- | --- | --- | --- |
| | Mr Stuart Adair | Stuart has an extremely successful commercial chancery practice which focuses on commercial… | View Profile |
| | Mr Oliver Assersohn | Oliver is a "truly excellent barrister" and "skilled advocate" who relishes trial… | View Profile |
| | Ms Sarah Bayliss | Sarah has a well-established commercial and modern chancery practice and takes a… | View Profile |
| | Mr Michael Black | Michael Black KC is an advocate and arbitrator in international commercial disputes.… | View Profile |
| | Mr David Brownbill | David Brownbill KC specialises in international trust, company and financial services disputes… | View Profile |
| | Mr Adam Cloherty | Adam has a broad commercial chancery practice acting in and advising on… | View Profile |
| | Mr Edward Cumming | Edward is a barrister specialising in most areas of chancery and commercial… | View Profile |
| | Mr Owen Curry | Owen specialises in commercial and traditional chancery litigation. He has regularly appeared in… | View Profile |
| | Ms Lyndsey De Mestre | Lyndsey has been practising at the business and property Bar for over… | View Profile |
| | Mr James Fennemore | James has a broad commercial and chancery practice, encompassing commercial disputes, civil… | View Profile |
| | Mr Helen Galley | Helen has built up a reputation as a well-respected commercial Chancery practitioner… | View Profile |
| | Mr Arshad Ghaffar | Arshad Ghaffar is a highly regarded and trusted commercial dispute resolution lawyer.… | View Profile |
| | Ms Erin Hitchens | Erin has a broad commercial chancery practice and welcomes instructions in all… | View Profile |
| | Mr Andrew Holden | Andrew is a chancery and commercial specialist, whose highly-regarded practice encompasses trusts,… | View Profile |
| | Ms Jessica Hughes | Jessica has a broad commercial chancery practice encompassing domestic and international litigation,… | View Profile |
| | Ms Kira King | Kira has a commercial chancery practice with an emphasis on civil fraud,… | View Profile |
| | Mr Michael King | Michael is an accredited mediator and he regularly sits as the appointed… | View Profile |
| | Mr Edward Knight | Edward's practice centres on commercial, company and insolvency disputes, both in litigation… | View Profile |
| | Ms Nicole Langlois | Nicole has a flourishing international practice and is regularly instructed in cases… | View Profile |
| | Mr Ian Meakin | Ian L. Meakin has extensive experience in dispute resolution, international business law,… | View Profile |
| | Mr Hugh Miall | Hugh specialises in commercial chancery matters, with a particular emphasis on complex… | View Profile |
| | Mr Stephen Moverley Smith | Stephen specialises in litigation and arbitration in the fields of commercial, company,… | View Profile |
| | Ms Heather Murphy | Heather is an experienced advocate with a rich and varied commercial chancery… | View Profile |
| | Mr Alexander Pelling | Alexander Pelling has very substantial experience in commercial and business disputes of… | View Profile |
| | Mr Bajul Shah | Bajul has a broad commercial Chancery practice with an emphasis on aviation,… | View Profile |
| | Timothy Sherwin | Timothy is a chancery barrister with a practice in private client and… | View Profile |
| | Mr Marcus Staff | Marcus works on a broad range of commercial and chancery matters. Prior… | View Profile |
| | Mr Alan Steinfeld | "Star of the Bar" Alan Steinfeld KC is recognised in the legal… | View Profile |
| | Mr Tom Stewart Coats | Tom's experience includes general commercial disputes (both litigation and arbitration), banking and… | View Profile |
| | Ms Elspeth Talbot Rice | Elspeth Talbot Rice KC has a broad commercial Chancery practice and an… | View Profile |
| | Mr Steven Thompson | Steven has a commercial chancery practice with a particular emphasis on civil… | View Profile |
| | Mr Francis Tregear | Francis Tregear KC is valued for his comprehensive and detailed understanding of… | View Profile |
| | Mr Ben Waistell | Ben joined Chambers in 2017 and has quickly developed a busy commercial… | View Profile |
| | Mr Daniel Warents | Daniel specialises in most areas of chancery and commercial work both in… | View Profile |
| | Ms Elizabeth Weaver | Elizabeth Weaver has a broad commercial Chancery practice, focusing mainly on contentious… | View Profile |
Staff Figures
Practice Management & Chambers Administration : 13