XXIV Old Buildings > London, England > Set Profile
XXIV Old Buildings
Offices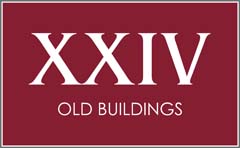 Chambers of Elspeth Talbot Rice KC
XXIV Old Buildings
24 OLD BUILDINGS, LINCOLN'S INN
LONDON
WC2A 3UP
England
XXIV Old Buildings > The Legal 500
Rankings
XXIV Old Buildings
 is an
'excellent set, with first-rate counsel and great strength in depth'
and the
'first port of call'
for many clients when it comes to complex trust related matters.
Elspeth Talbot Rice KC
is experienced at handling many complex and high-value Chancery pieces of litigation, particularly those with an international angle.
David Brownbill KC
 has extensive expertise in trust law and focuses mainly on private client cases.
'Brilliant orator'
Edward Cumming
'is the absolute best when it comes to commercial Chancery work'
and has experience of cases which reach the final level of appeals.
XXIV Old Buildings
is a
'great aviation and commercial litigation set'
which frequently acts for aviation lessors, airlines and manufacturers.
Steven Thompson KC
is well-known for handling aviation maintenance, lease, sale and purchase agreements.
Arshad Ghaffar
 is a popular choice for aircraft lessors, while
Bajul Shah
 deals primarily with disputes relating to dry leasing, mortgages and forfeiture issues.
Erin Hitchens
has appeared in various interim matters in the Commercial Court and
Tom Stewart Coats
is instructed in regulatory matters.
XXIV Old Buildings
 is a '
top-quality set with ability across the board, good strength in depth and a user-friendly approach
'. It is considered '
a go-to for trust and fraud litigation
' and is an undoubted leader for the full range of Offshore matters. Recent matters include
Capital WW v Paysafe & Ors
in which
Robert Levy KC
 led
Bajul Shah
for the claimant in its applications for Norwich Pharmacal relief concerning unpaid dividends from a gambling business. Several senior juniors regularly act unled in significant cases, including
Adam Cloherty
 and
Hugh Miall
; the latter represented the claimant, a property consultancy company, in
Burbage Realty Ltd v RJ 15 Ltd & Ors
, a dispute over fees for the introduction, negotiation and development of a warehousing and logistics site next to the M1.
XXIV Old Buildings
 has '
considerable depth in civil fraud work' 
and '
heavy hitting leading counsels and very bright and knowledgeable juniors'. 
A real strength is its Chancery expertise, '
particularly onshore and offshore trust and probate work'.
Edward Cumming KC
  and
Timothy Sherwin
 are representing the former trustee in 
St John's Trust Company (PVT) Limited v Watlington,
a major dispute involving fraud, freezing injunctions and trust and corporate issues linked to allegations by the US Department of Justice that the multi-billion dollar trust was used to assist in the largest US tax evasion case against an individual taxpayer, the Texas billionaire Robert Brockman.
Stuart Adair
 is representing a former director and shareholder of Emerald Meats (London) Limited over claims of misappropriated assets emerging from the company's liquidation, in which
Alan Steinfeld KC
is acting as opposing counsel.
'
Strong chancery and insolvency chambers
'
XXIV Old Buildings
has a particularly notable presence offshore where
Stephen Moverley Smith KC
is among the most active lead counsels in standout insolvencies. Head of chambers
Elspeth Talbot Rice KC
is instructed in the high profile insolvent estate of Boris Berezovsky, as well as recently acting in proceedings arising from the liquidation of Stanford International Bank in Antigua.
'
An excellent set with well rounded experience
',
XXIV Old Buildings
includes barristers with experience at the High Court in some of the market's leading company law disputes, as well as being capable of providing teams of counsel in matters that cross several areas of the Chancery Bar.
Stephen Moverley Smith KC
is noted for cases with international elements and continued to be instructed on matters in the BVI and Cayman Islands, while
Edward Cumming KC
has provided sole counsel on several disputes arising from acquisitions. 2014 call
Timothy Sherwin
is fast building a notable company law practice and has a focus on disputes relating to section 994 petitions concerning companies held in trust structures.
XXIV Old Buildings
 is '
a strong set for banking', 
offering '
brilliant minds and real strength across the board'. 
The set's members have particularly good expertise in offshore, fraud and insolvency related banking disputes. A major ongoing case is
Ivanishvili v Credit Suisse Life (Bermuda)
before the Bermuda Commercial Court, in which
Stephen Moverley Smith KC
 and
Sarah Bayliss
 are acting for the defendant life insurance company, a subsidiary of Credit Suisse, in a claim linked to an alleged investment fraud brought by Bidzina Ivanishvili, a former president of Georgia.
Edward Cumming KC
 is representing the claimants in 
Elite Property Holdings v Barclays Bank Plc
 regarding an alleged unlawful means conspiracy between Barclays and a leading accountancy firm to place the claimants into administration. Members such as
Alexander Pelling
 and
Francis Tregear KC
 have good expertise in Middle Eastern related banking disputes.
XXIV Old Buildings
' general Chancery prowess leads it to have a solid standing in partnership law, fielding '
lots of seasoned practitioners
'. Both
Elspeth Talbot Rice KC
and
Alan Steinfeld KC
are seasoned counsel in various types of disputes involving partnerships, a recent highlight seeing them both leading
Hugh Miall
at different stages acting for 50 separate former partner claimants against Medivet.
Lyndsey de Mestre KC - XXIV Old Buildings 
XXIV Old Buildings
' 
Lyndsey de Mestre KC
's '
USP is her empathy and her ability to communicate that empathy to the client. She is incredibly diplomatic, as well as hugely knowledgeable - a key combination of skills for a mediator
'. De Mestre has broad company and insolvency law experience, and is a specialist in directors' duties and disqualification.
Michael King – XXIV Old Buildings 
Michael King
at
XXIV Old Buildings
'has impressive soft skills, combined with a clear focus on how the mediation should advance and the ability to challenge parties' stances in a constructive way
'. King frequently mediates high-value trust, probate, estate and inheritance claims.
XXIV Old Buildings
'
Michael Black QC
has a well-established presence in the Middle East and showcases in-depth expertise across the oil and gas, shipping, leisure and retail, banking and insurance sectors; prior to his appointment to the DIFC Court of Appeal (which he combines with an arbitrator practice), he represented Credit Suisse in making a claim against Gulf Petroleum in relation to alleged fraud and against directors under personal guarantees.
Steven Thompson QC
is another key individual to mention. Key changes in the set include the departure of
Tom Montagu-Smith QC
who joined
3 Verulam Buildings
 in 2021.
XXIV Old Buildings
are well regarded for this '
historical strength in overseas work,
' with a number of leading silks among its ranks who engage with various major offshore disputes in a wide variety of regions such as the Cayman Islands and British Virgin Islands. Members of chambers engage in a selection of different areas, such as corporate and commercial matters, trust related work and financial based cases.
Alan Steinfeld KC
is regarded as a '
true star of the Bar
' and is a popular advocate, with cases such as
Perry v Lopag Trust Reg and Ors
whereby he acted for the opposing counsel in a significant case on the law of equitable mistake in the Cayman Islands.
S
tephen Moverley Smith KC
's recent highlights include
Al Thani v Al Thani,
an attempt to enforce a Qatari judgment, validiating an oral will, in the BVI despite the BVI not permitting oral wills.
Sarah Bayliss
 is noted for her strong presence in appearance in high value cases in Gibraltar, Bermuda, Cayman Islands and the BVI including complex offshore trust and investment structures, fraud, banking and insolvency.
XXIV Old Buildings
works closely with a number of local and international law firms in Dubai. 
Arshad Ghaffar
has an extensive disputes practice with in-depth knowledge of the construction and engineering space, as well as a particular interest in aviation law.
XXIV Old Buildings >
Set Profile
The Chambers
XXIV Old Buildings is a specialist commercial and chancery chambers based in London with an office in Geneva.  The members have an unrivalled reputation for their commercial and chancery work both internationally and domestically.
A leading set in Offshore; Private Client: Trusts and Probate; Commercial Litigation; Banking and Finance; Insolvency; Company and Partnership; Aviation;  Fraud: Civil; Professional Negligence, their strength and breadth of expertise can be demonstrated by the frequency of their appearance in courts of other jurisdictions, with members called to the Bars of Jersey, the BVI, Bermuda, St Vincents, the Cayman Islands, Dubai (DIFC), and other leading international financial centres such as the ADGM Abu Dhabi and the court in Astana (AIFC) in a judicial capacity. They are recognised as one of the most forward-thinking and innovative sets at the London Bar.
Work Undertaken
The calibre of XXIV Old Buildings' practice is evidenced by the cases in which members are routinely instructed undertaking litigation, arbitration and the provision of advice across the full range of commercial and chancery work, from UK commercial litigation and insolvency work to truly international litigation and arbitration involving large-scale business disputes, fraud and asset tracing, and cross-border insolvency and restructuring; and to 'traditional' chancery matters such as private family trust and succession disputes. This broad base of expertise is supplemented by members' specialist experience in fields such as hedge funds/SIVs; financial derivatives (including spread betting/CFDs); and aviation. Members are also highly experienced arbitrators and mediators. Examples of our work are set out below:
Wallis Trading Inc v Air Tanzania: A US$40 million award against the Defendants, Air Tanzania and the Tanzanian Government, following a 2-week trial in a dispute arising out of an aircraft leasing transaction. The judgment illustrated why English law is routinely chosen as the governing law in aircraft leasing transaction between international parties.
Public Institution for Social Security of Kuwait v Man Group PLC plus 37 other defendants: A large-scale fraud claim concerning a lawsuit launched by the Public Institution for Social Security (PIFSS) in Kuwait which alleges it is owed £639.5bn as a result of a large-scale fraud by its former director general.
Routier and another v HMRC: A Supreme Court case concerning a testamentary gift of property on trust for purposes which were agreed to be exclusively charitable under English law.
Ciban Management Corp v Citco: This Privy Council case explored the scope of duties of nominee directors of BVI companies when the ultimate beneficial owner of such companies effectively pull the strings to control the company but seek to keep entirely out of sight.
Lehtimaki and others v Cooper: A landmark Supreme Court judgment on issues of equity and charity law which potentially has significant ramifications for trust law and company law.
Byers & ors v Samba Financial Group: One of the most important pieces of commercial-chancery litigation before the English courts. It centres on a US$300 million transfer made by the director of a company in liquidation to the defendant bank.
Wong v Grandview: Claim that very large Bermudian non-charitable purpose trusts, or the transfers of very substantial assets into them, are void or should be set aside.
Dawson-Damer v Grampian Trust Company Ltd: A £400 million breach of trust/set aside claim in the Bahamas that has clarified the law on DPA/GDPR disclosure by trustees in England, and which involves ancillary injunction proceedings in Bermuda.
Times Travel Limited v Pakistan International Airlines Corporation: Supreme Court case on economic duress where airline held to have used illegitimate pressure to force IATA agent into agreement to abandon claims for commission.
Re Blackstar: A complex and substantial trustees' remuneration dispute.
Main Contacts
| Department | Name | Email | Telephone |
| --- | --- | --- | --- |
| Practice Management | Clerks | clerks@xxiv.co.uk | +44 (0) 20 7691 2424 |
| Practice Management | Paul Horsfield, Head of Clerking | | |
| Practice Management | James Ladbrook, Senior Practice Manager | | |
| Practice Management | Perry Brown, Senior Practice Manager | | |
| Members of Chambers | TALBOT RICE KC, Elspeth (1990) | | |
| Members of Chambers | STEINFELD KC, Alan (1968) | | |
| Members of Chambers | BLACK KC, Michael (1978) | | |
| Members of Chambers | MOVERLEY SMITH KC, Stephen (1985) | | |
| Members of Chambers | TREGEAR KC, Francis (1980) | | |
| Members of Chambers | BROWNBILL KC, David (1989) | | |
| Members of Chambers | LEVY KC, Robert (1988) | | |
| Members of Chambers | THOMPSON KC, Steven (1996) | | |
| Members of Chambers | DE MESTRE KC, Lyndsey (1999) | | |
| Members of Chambers | CUMMING KC, Edward (2006) | | |
| Members of Chambers | KING, Michael (1971) | | |
| Members of Chambers | WEAVER, Elizabeth (1982) | | |
| Members of Chambers | GALLEY, Helen (1987) | | |
| Members of Chambers | MEAKIN, Ian (1991) | | |
| Members of Chambers | GHAFFAR, Arshad (1991) | | |
| Members of Chambers | STAFF, Marcus (1994) | | |
| Members of Chambers | ADAIR, Stuart (1995) | | |
| Members of Chambers | PELLING, Alexander (1995) | | |
| Members of Chambers | SHAH, Bajul (1996) | | |
| Members of Chambers | HUGHES, Jessica (1997) | | |
| Members of Chambers | LANGLOIS, Nicole (2008) | | |
| Members of Chambers | KNIGHT, Edward (1999) | | |
| Members of Chambers | BAYLISS, Sarah (2002) | | |
| Members of Chambers | ASSERSOHN, Oliver (2003) | | |
| Members of Chambers | CLOHERTY, Adam (2005) | | |
| Member of Chambers | REED, Steven (2005) | | |
| Members of Chambers | HITCHENS, Erin (2006) | | |
| Members of Chambers | HOLDEN, Andrew (2007) | | |
| Members of Chambers | CURRY, Owen (2009) | | |
| Members of Chambers | WARENTS, Daniel (2009) | | |
| Members of Chambers | MIALL, Hugh (2009) | | |
| Members of Chambers | MURPHY, Heather (2009) | | |
| Members of Chambers | KING, Kira (2011) | | |
| Members of Chambers | SHERWIN, Timothy (2014) | | |
| Members of Chambers | STEWART COATS, Tom (2014) | | |
| Members of Chambers | GERASIMENKO, Alina (2015) | | |
| Members of Chambers | WAISTELL, Ben (2015) | | |
| Members of Chambers | FENNEMORE, James (2017) | | |
| Member of Chambers | GARG, Sparsh (2017) | | |
| Member of Chambers | HUGHES, Emma (2018) | | |
| Member of Chambers | HARTSTON, Catherine (2018) | | |
| Member of Chambers | PEPLOW, Alex (2019) | | |
| Member of Chambers | CLARK-JONES, Jessica (2019) | | |
| Member of Chambers | STRACHAN, Charles (2019) | | |
| Member of Chambers | CHAMBERS, Bethanie (2019) | | |
| Member of Chambers | SAMUELS, Harry (2020) | | |
| Member of Chambers | CARVER, Rachel (2021) | | |
| Member of Chambers | KANE, James (2021) | | |
| Members of Chambers | VIRGO KC, Graham* | | |
| Members of Chambers | CONAGLEN, Matthew* | | |
| Members of Chambers | * Door tenant | | |
| Members of Chambers | MANN KC, Martin (1968)** | | |
| Members of Chambers | GADD, Michael (1981)** | | |
| Members of Chambers | ** Former member | | |
Barrister Profiles
| Photo | Name | Position | Profile |
| --- | --- | --- | --- |
| | Stuart Adair | Stuart has an extremely successful commercial chancery practice which focuses on commercial… | View Profile |
| | Mr Oliver Assersohn | Financial services, banking, commercial/ Chancery. | View Profile |
| | Sarah Bayliss | Barrister specialising in traditional and commercial Chancery, company/insolvency, and banking/financial services disputes. | View Profile |
| | Michael Black | Advocate and arbitrator in international commercial disputes. | View Profile |
| | David Brownbill | Barrister specialising in all aspects of trusts and related company matters, contentious… | View Profile |
| | Adam Cloherty | Adam's practice covers a broad range of contentious and non-contentious international and… | View Profile |
| | Edward Cumming | Edward is a barrister specialising in most areas of chancery and commercial… | View Profile |
| | Owen Curry | Trusts and estates, company law, insolvency and commercial. | View Profile |
| | Lyndsey De Mestre | Lyndsey has been practising at the business and property Bar for over… | View Profile |
| | James Fennemore | James has a broad commercial and chancery practice, encompassing civil fraud, contentious… | View Profile |
| | Michael Gadd | Specialises in commercial Chancery. Frequently engaged in cases that cross international boundaries… | View Profile |
| | Helen Galley | Private client work – probate, estates, trusts and family provision, including the… | View Profile |
| | Alina Gerasimenko | Alina joined Chambers in 2017 and has a broad commercial chancery practice,… | View Profile |
| | Arshad Ghaffar | Barrister specialising in commercial law: agency, arbitration, aviation, bills of lading, carriage… | View Profile |
| | Erin Hitchens | Erin specialises in traditional and commercial Chancery work, including contentious probate matters,… | View Profile |
| | Andrew Holden | Since joining chambers in October 2008, Andrew has enhanced his strong academic… | View Profile |
| | Jessica Hughes | Barrister involved in a wide range of contractual and trust disputes, from… | View Profile |
| | Kira King | Kira has a commercial chancery practice with an emphasis on civil fraud,… | View Profile |
| | Edward Knight | Barrister with a practice directed towards commercial matters, including their interaction with… | View Profile |
| | Nicole Langlois | Main areas of specialisation are trust and company disputes; commercial contractual disputes;… | View Profile |
| | Robert Levy | Robert specialises in substantial commercial litigation. His cases frequently span international borders,… | View Profile |
| | Ian Meakin | Ian has extensive experience in dispute resolution, international business law, trusts and… | View Profile |
| | Hugh Miall | Hugh has a busy junior commercial chancery practice with a particular emphasis… | View Profile |
| | Stephen Moverley Smith | Barrister specialising in international litigation and arbitration in the fields of commercial,… | View Profile |
| | Heather Murphy | Heather Murphy is an experienced advocate with a rich and varied commercial… | View Profile |
| | Alexander Pelling | Barrister with breadth and depth of knowledge in commercial and chancery litigation… | View Profile |
| | Bajul Shah | Bajul has a broad commercial Chancery practice with an emphasis on aviation,… | View Profile |
| | Timothy Sherwin | Timothy is a chancery barrister with a practice in private client and… | View Profile |
| | Marcus Staff | Barrister specialising in private and commercial trust and fund disputes resolved in… | View Profile |
| | Alan Steinfeld | Barrister specialising in trusts, partnership law, trust-related and general insolvency, company law,… | View Profile |
| | Tom Stewart Coats | Tom has a broad commercial and chancery practice. Tom's experience includes general commercial… | View Profile |
| | Elspeth Talbot Rice | Described by opponents as "the smiling assassin", and crowned Legal 500's Trusts… | View Profile |
| | Steven Thompson | Barrister specialising in corporate and personal insolvency, company law, aviation law and… | View Profile |
| | Francis Tregear | Francis' practice focuses on business disputes, company and insolvency matters, funds and… | View Profile |
| | Ben Waistell | Ben joined Chambers in 2017 and has quickly developed a busy commercial… | View Profile |
| | Daniel Warents | Daniel specialises in most areas of chancery and commercial work both in… | View Profile |
| | Elizabeth Weaver | Elizabeth has a general commercial chancery practice handling a wide range of… | View Profile |
Staff Figures
Practice Management & Chambers Administration : 13