Set Profile > Three New Square > London, England
Three New Square
Offices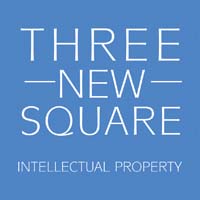 Three New Square Intellectual Property
Three New Square
3 NEW SQUARE, LINCOLN'S INN
LONDON
WC2A 3RS
England
Three New Square > The Legal 500
Rankings
'Premier IP set' Three New Square has 'good strength in depth at both senior and junior level', and 'senior clerk Nick Hill leads the clerks with aplomb as well as providing excellent service'. Guy Burkill QC is increasingly focused on smartphone sector-related patent litigation; and Douglas Campbell QC acted in Icescape v Ice-World, which was the first Shorter Trial Scheme IP trial to come before the Court of Appeal. At Supreme Court level, Tim Austen acted in one of the highest-profile patent cases of recent times, namely Warner-Lambert v Actavis & Mylan; and in 2019, Stuart Baran was appointed Standing Counsel to the Comptroller-General of Patents, Designs and Trade Marks for three years. The future of chambers looks bright thanks to rising stars Dr Charles Brabin, Georgina Messenger, and Dr Daniele Selmi.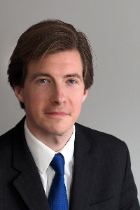 Ranked: Tier 1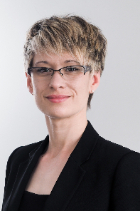 Georgina Messenger
-
Three New Square
'
Great technically, organised and, most importantly, gives confidence to the client about the conduct of the case and the approach taken.
'
Ranked: Tier 1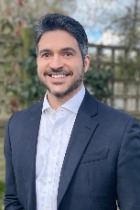 Ranked: Tier 1
Three New Square is praised as 'efficient and prompt' by clients, fielding 'courteous and knowledgeable' individuals who enhance chambers' IP expertise and knowledge of the electronics industry. Guy Burkill QC is well regarded in the smartphone space and is defending Apple in a telecoms patent dispute. Other key names include Miles Copeland, who is involved in the high-profile Conversant v Huawei; and Joe Delaney, who is representing Interdigital in a multi-patent FRAND dispute against Lenovo and Motorola relating to 3G and 4G technology.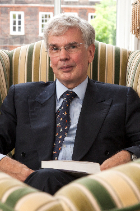 Ranked: Tier 1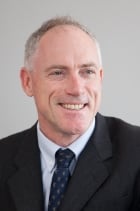 Douglas Campbell QC
-
Three New Square
'
A very strong barrister that I would recommend highly. Adept at cross-examination, interesting, a font of knowledge, and runs rings around the opposition.
'
Ranked: Tier 4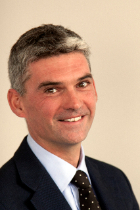 Tom Hinchliffe QC
-
Three New Square
'
He is pleasant, easy to deal with and straight-talking. He doesn't have any unnecessary airs and graces and is approachable. He is realistic about when he can complete work and doesn't spread himself too thin.
'
Ranked: Tier 4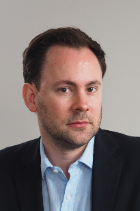 Ranked: Tier 2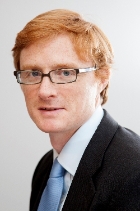 Ranked: Tier 3
Intellectual property law is the core specialty of
Three New Square
; the practice is singled out in particular for its extensive expertise in patent litigation.
Testimonials
Clerks:
'3 New Square Clerks are wonderful at managing new instructions quickly, so that everyone knows where they stand. I have most commonly dealt with Tim Fairburn, who I understand to be the longest serving clerk in Chambers. He is very good at making recommendations and dealing with our enquiries quickly, and is equally as personable as Daniele.'
'Nick Hill is excellent – he knows what solicitors want and need.'
'Clerks are fantastic. Especially Tim Fairburn and Nick Hill – know their barristers really well, responsive, sensible.'
'Excellent clerking. Nick Hill is hugely supportive of his team and impressive in his handling of matters. He runs a very professional outfit.'
'I have always found the clerks to be very helpful and you feel that they have the ultimate client's interests in mind in all aspects of their work. They are transparent about fees and availability of counsel.'
'I have worked with Nick Hill, the senior clerk since at least as early as 2014 and I cannot recommend him enough, he will always work towards achieving the best result for the client within any given timeframe and judgment.
'Nick Hill is contactable, responsive and runs the show excellently. There are no weak links and Tim and David for example, are similarly professions and adept at herding barristers and lending their insights and expertise as to the court procedures.'
'Nick Hill leads the clerks with aplomb and provides excellent service. He is very well tuned in to the court systems and effective in navigating listings and other court interactions.'
'Nick, Tim and David are always extremely helpful. It is possible to have an open discussion with them on counsel's availability and costs which makes instructing members of the set so much easier. They are responsive to any request and always try to be accommodating.'
'The clerking at Three New Square is professional, efficient and welcoming. Xena Robbins is the chambers administrator and the first face you see as you walk in or the first voice you hear when you call, and she is friendly and efficient. The charming Nick Hill leads the clerking team and is the consummate professional.'
'Very good indeed. They are always proactive with helpful advice. All are good. I really like working with Zena.'
'Very strong clerking service. They seek to build a relationship with their instructing solicitors, rather than adopting a more transactional approach.'
Set:
'3 New Square are a superb set. They have a fantastic bench of talent. The barristers are technically superb, commercial and personable. They regularly push the legal boundaries, using law as an enabler for their clients.'
'3 New Square are often the first and last stop when instructing IP counsel because of their depth and breadth and, although incredibly busy, I have generally found the right level of Barrister with the right expertise to be available when needed.'
'3 New Square is an absolutely top IP set with superlative barristers at all levels.'
'3 New Square is one of the best IP sets around and it has a fantastic new generation of barristers coming through.'
'3 New Square is one of the premier IP sets in the UK, with good strength in depth at both senior and junior level.'
'A fantastic set of barristers who understand not only clients' commercial needs but also the business of law. They are always available when you need them, operating as a seamless extension of your own team. They roll up their sleeves and get stuck in. They are also lovely people and a pleasure to work with.'
'A phenomenal set of barristers in a specialist area, offering bench strength both horizontally in each level as well as vertically from QC to junior.'
'I have always found Three New Square to offer an excellent service in relation to all intellectual property matters. Counsel are knowledgeable, work as part of a team with the solicitor and their client and represent the client's interests well in Court. They offer a good range of talented barristers with different skills for different matters or types of case, which means that they have a barrister to suit almost any type of case and/or client.'
Three New Square >
Set Profile
This set specialises in all aspects of intellectual property, including patents, trade marks, passing off, copyright and designs. Other areas of expertise include breach of confidence, malicious falsehood, franchising, restrictive covenants and all aspects of EU law relating to intellectual property.
The set: Chambers has focused on intellectual property litigation for more than 60 years and its 22 tenants, including eight QCs, are all leading practitioners in this area. The set was located at 6 Pump Court, Temple, until April 1995. Former members of chambers include Birss J.
All members appear frequently in the High Court, Intellectual Property Enterprise Court (formerly Patents County Court) and Appellate Courts. They also engage in arbitration work, both as advocates and arbitrators, and in hearings before the UK Intellectual Property Office, the European Patent Office in Munich, the Community Trade Mark and Designs Office (OHIM) in Alicante and the Court of Justice of the European Union in Luxembourg.
Members of chambers receive instructions from solicitors, patent and trade mark attorneys, in-house lawyers and lawyers practising overseas.
The majority of members are scientifically literate a useful background for the many disputes handled that involve technical subject matter. Members of chambers also contribute to Terrell on the Law of Patents, the leading textbook in patent law.
Types of work undertaken: Patent disputes form a large proportion of chambers work, mainly involving infringement or revocation proceedings. Much of the work is leading edge, embracing all major areas of technology including biotechnology, pharmacology, chemistry, mobile telephones, electronics, information technology and mechanical patents.
All members are involved in trade mark and passing off litigation, mainly in the High Court, but also in the Intellectual Property Enterprise Court, which hears trade mark matters as part of its special jurisdiction. Members also appear before the UK IPO in opposition and revocation proceedings relating to UK registered trade marks.
All areas of copyright and design right law are handled. Cases include literary, musical and artistic copyright in the fields of fashion, music, entertainment and literature. Computer software cases are also undertaken. Design right law includes both registered and unregistered designs, whether under community or national law.
Members also practise in the areas of breach of confidence, malicious falsehood, entertainment and media, restrictive covenants, franchising and the licensing of all intellectual property rights, as well as all aspects of EU law relating to intellectual property.
Main Contacts
| Department | Name | Email | Telephone |
| --- | --- | --- | --- |
| Senior clerk | Nicholas Hill | | |
| Members of Chambers | MILLER QC, Richard (1976) | | |
| Members of Chambers | BURKILL QC, Guy (1981) | | |
| Members of Chambers | WAUGH QC, Andrew (1982) | | |
| Members of Chambers | TURNER QC, Justin (1992) | | |
| Members of Chambers | MITCHESON QC, Thomas (1996) | | |
| Members of Chambers | CAMPBELL QC, Douglas (1993) | | |
| Members of Chambers | HINCHLIFFE QC, Thomas (1997) | | |
| Members of Chambers | MALYNICZ QC, Simon (1997) | | |
| Members of Chambers | McFARLAND, Denise (1987) | | |
| Members of Chambers | PRITCHARD, Geoffrey (1998) | | |
| Members of Chambers | HUGHES, Dominic (2001) | | |
| Members of Chambers | COPELAND, Miles (2004) | | |
| Members of Chambers | DELANEY, Joe (2006) | | |
| Members of Chambers | HEALD, Jeremy (2010) | | |
| Members of Chambers | BARAN, Stuart (2011) | | |
| Members of Chambers | AUSTEN, Tim (2012) | | |
| Members of Chambers | MOGGRIDGE, Katherine (2012) | | |
| Members of Chambers | SELMI, Daniel (2013) | | |
| Members of Chambers | MESSENGER, Georgina (2015) | | |
| Members of Chambers | BRABIN, Charles (2013) | | |
| Members of Chambers | HART, Alice (2018) | | |
| Members of Chambers | LUNT, Thomas (2018) | | |
Barrister Profiles
| Photo | Name | Position | Profile |
| --- | --- | --- | --- |
| | Mr Tim Austen | Tim practises in all aspects of intellectual property law, with a particular… | View Profile |
| | Dr Charles Brabin | Barrister specialising in IP, including patents, copyright, trade marks, passing off and… | View Profile |
| | Mr Guy Burkill | Specialises in all intellectual property, and is particularly active in technology-oriented patent… | View Profile |
| | Mr Douglas Campbell | Barrister specialising in all aspects of intellectual property and information technology law.… | View Profile |
| | Mr Miles Copeland | Intellectual Property, Information Technology and related commercial disputes; patents, trademarks, passing off,… | View Profile |
| | Mr Joe Delaney | Barrister specialising in all aspects of intellectual property litigation, including patents, SPCs,… | View Profile |
| | Miss Alice Hart | Barrister specialising in all aspects of Intellectual Property law, including patents, SPCs,… | View Profile |
| | Mr Jeremy Heald | Intellectual property barrister specialising in patents, trade marks and passing off. Regularly… | View Profile |
| | Mr Thomas Hinchliffe | All aspects of contentious intellectual property, with a particular emphasis on patent… | View Profile |
| | Dr Dominic Hughes | Barrister specialising in all aspects of intellectual property. Selected cases include: Smoozy… | View Profile |
| | Mr Thomas Lunt | Barrister specialising in all aspects of Intellectual Property law, including patents, SPCs,… | View Profile |
| | Mr Simon Malynicz | Barrister specialising in intellectual property, media and entertainment. Recent cases: Sky v… | View Profile |
| | Denise McFarland | Barrister and CEDR-qualified mediator, specialising in all aspects of intellectual property law,… | View Profile |
| | Miss Georgina Messenger | Barrister specialising in all aspects of Intellectual Property law including patents, trade… | View Profile |
| | Mr Richard Miller | Barrister specialising in patents, trade marks, passing off, copyright, design rights, breach… | View Profile |
| | Mr Tom Mitcheson | Barrister specialising in all types of contentious intellectual property work, including patents,… | View Profile |
| | Katherine Moggridge | Barrister specialising in all aspects of intellectual property law: patents, SPCs, trade… | View Profile |
| | Dr Geoffrey Pritchard | Geoffrey is a highly regarded senior junior with a practice covering all… | View Profile |
| | Dr Daniel Selmi | Daniel practises in all areas of intellectual property law and commercial disputes… | View Profile |
| | Dr Justin Turner | Justin Turner practises in all areas of intellectual property with a particular… | View Profile |
| | Mr Andrew Waugh | Leading Counsel specialising in intellectual property law, as well as a commercial… | View Profile |
Top Tier Set Rankings
Set Rankings