Three New Square > London, England > Set Profile
Three New Square
Offices
Three New Square Intellectual Property
Three New Square
3 NEW SQUARE, LINCOLN'S INN
LONDON
WC2A 3RS
England
Three New Square > The Legal 500
Rankings
Patent disputes are a prominent area of instruction for Three New Square's team. Guy Burkill QC has particular expertise in handling patent cases involving electronics, smartphones, and computer software and hardware, and Douglas Campbell QC has an excellent reputation for his experience in patent and trade mark infringement disputes. At the junior end, the 'deeply clever' Stuart Baran is sought after for his strong capabilities in advising on matters pertaining to patents, passing off, trade marks, designs and confidential information. Elsewhere in chambers, the 'tenacious' Denise McFarland stands out for her 'encyclopedic knowledge of trade mark law', and recently acted for Unilever in a successful application to register the trade mark of 'Wonder Mum'. The application had been opposed by DC Comics, which claimed that Unilever's trade mark was an infringement of its 'Wonder Woman' trade mark.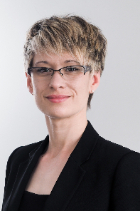 Ranked: Tier 1
Testimonials
Set
'Excellent set of chambers with many of the leading names in the field.'
'Three New Square is among the leading IP sets.'
'Three New Square is a leading set of IP barristers. It has great strength in depth.'
'The set offers good availability of the very best IP talent.'
'Three New Square is one of the go-to sets for patent litigation, with a deep bench of talented QCs and juniors.'
Clerking
'I have been very pleased with the service offered by the clerks at 3 New Square. They have been good at making recommendations for counsel and dealing with enquiries quickly.'
'A good IP set with strength in depth in the field', the barristers at Three New Square act in telecoms and IT infringement actions for major technology multinationals, software developers, and digital service providers. Miles Copeland successfully defended Huawei in the Court of Appeal case Conversant v Huawei, which involved allegations of mobile patent infringement and issues of  FRAND licence terms. He was opposed by Thomas Hinchliffe QC. Joe Delaney acts for InterDigital in InterDigital v Lenovo & Motorola, a FRAND dispute with the defendants related to 3G and 4G technology. In addition, Guy Burkill QC successfully acted for Apple in the high-profile telecoms patent dispute case Optis v Apple.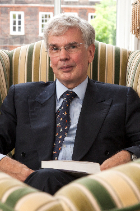 Ranked: Tier 1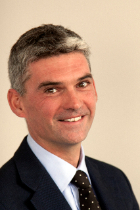 Ranked: Tier 3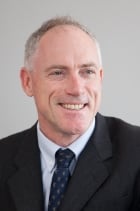 Douglas Campbell QC
-
Three New Square
'
Douglas is extremely capable and experienced. He is good with clients, skilled at preparing concise and comprehensive documents and also an excellent advocate. Douglas is a pleasure to work with and is passionate about getting the right results for clients.
'
Ranked: Tier 4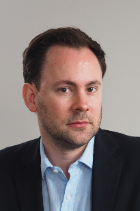 Ranked: Tier 2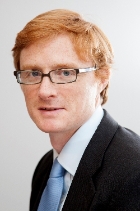 Miles Copeland
-
Three New Square
'
Miles is wonderful to work with. He is incredibly sharp, wonderfully diligent and an excellent team player - the complete package for a senior junior. He has a second sense for the way that evidence will shake out at trial and is not afraid to roll his sleeves up and get into the details throughout the whole life of the case. A brilliant asset to any team and a pleasure to work with.
'
Ranked: Tier 3
Testimonials
Set
'3 New Square are a good IP set with strength in depth in the field.'
'The Three New Square set is possibly the best overall in IP. It has a good range of capable barristers, thus providing strength in depth.'
Clerking
'The clerking service is exceptionally good. The clerks are very approachable and helpful. Nick Hill is in charge and I always find him willing to guide me and to provide prompt assistance. He never fails to help with issues in a good humoured way. I would also single out Tim Fairburn, who follows Nick's lead in providing responsive and courteous assistance.'
'The clerks at 3 New Square are wonderful. Senior Clerk Nick Hill leads the team and is both charming and wonderfully efficient – always a pleasure to work with he will solve whatever issue, listing or otherwise, which is troubling you. He is ably supported by a great team, including junior clerk Georgia Onyett who is fast learning the clerking ropes, and the whole organisation is supported by the wonderful Zena Robbins who makes all of your administrative matters run smoothly.'
Three New Square >
Set Profile
This set specialises in all aspects of intellectual property, including patents, trade marks, passing off, copyright and designs. Other areas of expertise include breach of confidence, malicious falsehood, franchising, restrictive covenants and all aspects of EU law relating to intellectual property.
The set: Chambers has focused on intellectual property litigation for more than 60 years and its 21 tenants, including seven QCs, are all leading practitioners in this area. The set was located at 6 Pump Court, Temple, until April 1995. Former members of chambers include Birss J.
All members appear frequently in the High Court, Intellectual Property Enterprise Court (formerly Patents County Court) and Appellate Courts. They also engage in arbitration work, both as advocates and arbitrators, and in hearings before the UK Intellectual Property Office, the European Patent Office in Munich, the Community Trade Mark and Designs Office (OHIM) in Alicante and the Court of Justice of the European Union in Luxembourg.
Members of chambers receive instructions from solicitors, patent and trade mark attorneys, in-house lawyers and lawyers practising overseas.
The majority of members are scientifically literate a useful background for the many disputes handled that involve technical subject matter. Members of chambers also contribute to Terrell on the Law of Patents, the leading textbook in patent law.
Types of work undertaken: Patent disputes form a large proportion of chambers work, mainly involving infringement or revocation proceedings. Much of the work is leading edge, embracing all major areas of technology including biotechnology, pharmacology, chemistry, mobile telephones, electronics, information technology and mechanical patents.
All members are involved in trade mark and passing off litigation, mainly in the High Court, but also in the Intellectual Property Enterprise Court, which hears trade mark matters as part of its special jurisdiction. Members also appear before the UK IPO in opposition and revocation proceedings relating to UK registered trade marks.
All areas of copyright and design right law are handled. Cases include literary, musical and artistic copyright in the fields of fashion, music, entertainment and literature. Computer software cases are also undertaken. Design right law includes both registered and unregistered designs, whether under community or national law.
Members also practise in the areas of breach of confidence, malicious falsehood, entertainment and media, restrictive covenants, franchising and the licensing of all intellectual property rights, as well as all aspects of EU law relating to intellectual property.
Main Contacts
| Department | Name | Email | Telephone |
| --- | --- | --- | --- |
| Senior Clerk | Nicholas Hill | | |
| Clerk | Tim Fairburn | | |
| Clerk | David Court | | |
| Junior Clerk | Georgia Onyett | | |
| Administrator | Zena Robbins | | |
| Members of Chambers | MILLER QC, Richard (1976) | | |
| Members of Chambers | BURKILL QC, Guy (1981) | | |
| Members of Chambers | WAUGH QC, Andrew (1982) | | |
| Members of Chambers | MITCHESON QC, Thomas (1996) | | |
| Members of Chambers | CAMPBELL QC, Douglas (1993) | | |
| Members of Chambers | HINCHLIFFE QC, Thomas (1997) | | |
| Members of Chambers | MALYNICZ QC, Simon (1997) | | |
| Members of Chambers | McFARLAND, Denise (1987) | | |
| Members of Chambers | PRITCHARD, Geoffrey (1998) | | |
| Members of Chambers | HUGHES, Dominic (2001) | | |
| Members of Chambers | COPELAND, Miles (2004) | | |
| Members of Chambers | DELANEY, Joe (2006) | | |
| Members of Chambers | HEALD, Jeremy (2010) | | |
| Members of Chambers | BARAN, Stuart (2011) | | |
| Members of Chambers | AUSTEN, Tim (2012) | | |
| Members of Chambers | MOGGRIDGE, Katherine (2012) | | |
| Members of Chambers | SELMI, Daniel (2013) | | |
| Members of Chambers | MESSENGER, Georgina (2015) | | |
| Members of Chambers | BRABIN, Charles (2013) | | |
| Members of Chambers | HART, Alice (2018) | | |
| Members of Chambers | LUNT, Thomas (2018) | | |
Barrister Profiles
| Photo | Name | Position | Profile |
| --- | --- | --- | --- |
| | Mr Tim Austen | Tim practises in all aspects of intellectual property law, with a particular… | View Profile |
| | Dr Stuart Baran | Stuart is currently Standing Counsel to the Comptroller-General, and was the Legal… | View Profile |
| | Dr Charles Brabin | Barrister specialising in IP, including patents, copyright, trade marks, passing off and… | View Profile |
| | Mr Guy Burkill | Specialises in all intellectual property; particularly active in technology-oriented patent cases. Has… | View Profile |
| | Mr Douglas Campbell | Barrister specialising in all aspects of intellectual property and information technology law.… | View Profile |
| | Mr Miles Copeland | Intellectual Property, Information Technology and related commercial disputes; patents, trademarks, passing off,… | View Profile |
| | Mr Joe Delaney | Barrister specialising in all aspects of intellectual property litigation, including patents, SPCs,… | View Profile |
| | Miss Alice Hart | Barrister specialising in all aspects of Intellectual Property law, including patents, SPCs,… | View Profile |
| | Mr Jeremy Heald | Intellectual property barrister specialising in patents, trade marks and passing off. Regularly… | View Profile |
| | Mr Thomas Hinchliffe | All aspects of contentious intellectual property, with a particular emphasis on patent… | View Profile |
| | Dr Dominic Hughes | Barrister specialising in all aspects of intellectual property. Appointed, following a selection competition,… | View Profile |
| | Mr Thomas Lunt | Thomas' practice encompasses all areas in intellectual property. He has been instructed… | View Profile |
| | Mr Simon Malynicz | Barrister specialising in intellectual property, media and entertainment. Recent cases: Sky v… | View Profile |
| | Denise McFarland | Barrister and CEDR-qualified mediator, specialising in all aspects of intellectual property law,… | View Profile |
| | Miss Georgina Messenger | Barrister specialising in all aspects of Intellectual Property law including patents, trade… | View Profile |
| | Mr Richard Miller | Barrister specialising in patents, trade marks, passing off, copyright, design rights, breach… | View Profile |
| | Mr Tom Mitcheson | Barrister specialising in all types of contentious intellectual property work, including patents,… | View Profile |
| | Katherine Moggridge | Barrister specialising in all aspects of intellectual property law: patents, SPCs, trade… | View Profile |
| | Dr Geoffrey Pritchard | Geoffrey is a highly regarded senior junior with a practice covering all… | View Profile |
| | Dr Daniel Selmi | Daniel practises in all areas of intellectual property law and commercial disputes… | View Profile |
| | Mr Andrew Waugh | Leading Counsel specialising in intellectual property law, as well as a commercial… | View Profile |