Set Profile > Three New Square > London, England
Three New Square
Offices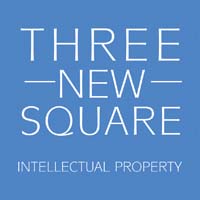 Three New Square Intellectual Property
Three New Square
3 NEW SQUARE, LINCOLN'S INN
LONDON
WC2A 3RS
England
Three New Square > The Legal 500
Rankings
'Premier IP set' Three New Square has 'good strength in depth at both senior and junior level', and 'senior clerk Nick Hill leads the clerks with aplomb as well as providing excellent service'. Guy Burkill QC is increasingly focused on smartphone sector-related patent litigation; and Douglas Campbell QC acted in Icescape v Ice-World, which was the first Shorter Trial Scheme IP trial to come before the Court of Appeal. At Supreme Court level, Tim Austen acted in one of the highest-profile patent cases of recent times, namely Warner-Lambert v Actavis & Mylan; and in 2019, Stuart Baran was appointed Standing Counsel to the Comptroller-General of Patents, Designs and Trade Marks for three years. The future of chambers looks bright thanks to rising stars Dr Charles Brabin, Georgina Messenger, and Dr Daniele Selmi.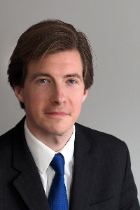 Ranked: Tier 1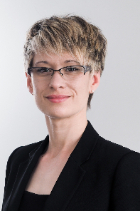 Georgina Messenger
-
Three New Square
'
Great technically, organised and, most importantly, gives confidence to the client about the conduct of the case and the approach taken.
'
Ranked: Tier 1
Ranked: Tier 1
Three New Square is praised as 'efficient and prompt' by clients, fielding 'courteous and knowledgeable' individuals who enhance chambers' IP expertise and knowledge of the electronics industry. Guy Burkill QC is well regarded in the smartphone space and is defending Apple in a telecoms patent dispute. Other key names include Miles Copeland, who is involved in the high-profile Conversant v Huawei; and Joe Delaney, who is representing Interdigital in a multi-patent FRAND dispute against Lenovo and Motorola relating to 3G and 4G technology.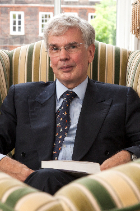 Ranked: Tier 1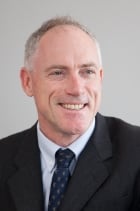 Douglas Campbell QC
-
Three New Square
'
A very strong barrister that I would recommend highly. Adept at cross-examination, interesting, a font of knowledge, and runs rings around the opposition.
'
Ranked: Tier 4
Tom Hinchliffe QC
-
Three New Square
'
He is pleasant, easy to deal with and straight-talking. He doesn't have any unnecessary airs and graces and is approachable. He is realistic about when he can complete work and doesn't spread himself too thin.
'
Ranked: Tier 4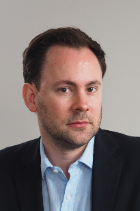 Ranked: Tier 2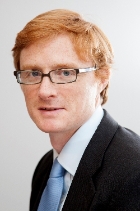 Ranked: Tier 3
Three New Square >
Firm Profile
This set specialises in all aspects of intellectual property, including patents, trade marks, passing off, copyright and designs. Other areas of expertise include breach of confidence, malicious falsehood, franchising, restrictive covenants and all aspects of EU law relating to intellectual property.
The set: Chambers has focused on intellectual property litigation for more than 60 years and its 23 tenants, including eight QCs, are all leading practitioners in this area. The set was located at 6 Pump Court, Temple, until April 1995. Former members of chambers include Birss J.
All members appear frequently in the High Court, Intellectual Property Enterprise Court (formerly Patents County Court) and Appellate Courts. They also engage in arbitration work, both as advocates and arbitrators, and in hearings before the UK Intellectual Property Office, the European Patent Office in Munich, the Community Trade Mark and Designs Office (OHIM) in Alicante and the Court of Justice of the European Union in Luxembourg.
Members of chambers receive instructions from solicitors, patent and trade mark attorneys, in-house lawyers and lawyers practising overseas.
The majority of members are scientifically literate a useful background for the many disputes handled that involve technical subject matter. Members of chambers also contribute to Terrell on the Law of Patents, the leading textbook in patent law.
Types of work undertaken: Patent disputes form a large proportion of chambers work, mainly involving infringement or revocation proceedings. Much of the work is leading edge, embracing all major areas of technology including biotechnology, pharmacology, chemistry, mobile telephones, electronics, information technology and mechanical patents.
All members are involved in trade mark and passing off litigation, mainly in the High Court, but also in the Intellectual Property Enterprise Court, which hears trade mark matters as part of its special jurisdiction. Members also appear before the UK IPO in opposition and revocation proceedings relating to UK registered trade marks.
All areas of copyright and design right law are handled. Cases include literary, musical and artistic copyright in the fields of fashion, music, entertainment and literature. Computer software cases are also undertaken. Design right law includes both registered and unregistered designs, whether under community or national law.
Members also practise in the areas of breach of confidence, malicious falsehood, entertainment and media, restrictive covenants, franchising and the licensing of all intellectual property rights, as well as all aspects of EU law relating to intellectual property.
Main Contacts
| Department | Name | Email | Telephone |
| --- | --- | --- | --- |
| Senior clerk | Nicholas Hill | | |
| Members of Chambers | MILLER QC, Richard (1976) | | |
| Members of Chambers | BURKILL QC, Guy (1981) | | |
| Members of Chambers | WAUGH QC, Andrew (1982) | | |
| Members of Chambers | TURNER QC, Justin (1992) | | |
| Members of Chambers | MITCHESON QC, Thomas (1996) | | |
| Members of Chambers | CAMPBELL QC, Douglas (1993) | | |
| Members of Chambers | HINCHLIFFE QC, Thomas (1997) | | |
| Members of Chambers | MALYNICZ QC, Simon (1997) | | |
| Members of Chambers | McFARLAND, Denise (1987) | | |
| Members of Chambers | PRITCHARD, Geoffrey (1998) | | |
| Members of Chambers | HUGHES, Dominic (2001) | | |
| Members of Chambers | COPELAND, Miles (2004) | | |
| Members of Chambers | DELANEY, Joe (2006) | | |
| Members of Chambers | HEALD, Jeremy (2010) | | |
| Members of Chambers | BARAN, Stuart (2011) | | |
| Members of Chambers | AUSTEN, Tim (2012) | | |
| Members of Chambers | MOGGRIDGE, Katherine (2012) | | |
| Members of Chambers | SELMI, Daniel (2013) | | |
| Members of Chambers | MESSENGER, Georgina (2015) | | |
| Members of Chambers | BRABIN, Charles (2013) | | |
| Members of Chambers | HART, Alice (2018) | | |
| Members of Chambers | LUNT, Thomas (2018) | | |
Lawyer Profiles
| Photo | Name | Position | Profile |
| --- | --- | --- | --- |
| | Mr Tim Austen | Tim practises in all aspects of intellectual property law, with a particular… | View Profile |
| | Dr Stuart Baran | Stuart is currently Standing Counsel to the Comptroller-General, and was the Legal… | View Profile |
| | Dr Charles Brabin | Barrister specialising in IP, including patents, copyright, trade marks, passing off and… | View Profile |
| | Mr Guy Burkill QC | Specialises in all intellectual property, and is particularly active in technology-oriented patent… | View Profile |
| | Mr Douglas Campbell QC | Barrister specialising in all aspects of intellectual property and information technology law.… | View Profile |
| | Mr Miles Copeland | Intellectual Property, Information Technology and related commercial disputes; patents, trademarks, passing off,… | View Profile |
| | Mr Joe Delaney | Barrister specialising in all aspects of intellectual property litigation, including patents, SPCs,… | View Profile |
| | Alice Hart | Barrister specialising in all aspects of Intellectual Property law, including patents, SPCs,… | View Profile |
| | Mr Jeremy Heald | Intellectual property barrister specialising in patents, trade marks and passing off. Regularly… | View Profile |
| | Mr Thomas Hinchliffe QC | All aspects of contentious intellectual property, with a particular emphasis on patent… | View Profile |
| | Dr Dominic Hughes | Barrister specialising in all aspects of intellectual property. Selected cases include: Smoozy… | View Profile |
| | Mr Thomas Lunt | Barrister specialising in all aspects of Intellectual Property law, including patents, SPCs,… | View Profile |
| | Mr Simon Malynicz QC | Barrister specialising in intellectual property, media and entertainment. Recent cases: Sky v… | View Profile |
| | Denise McFarland | Barrister and CEDR-qualified mediator, specialising in all aspects of intellectual property law,… | View Profile |
| | Miss Georgina Messenger | Barrister specialising in all aspects of Intellectual Property law including patents, trade… | View Profile |
| | Mr Richard Miller QC | Barrister specialising in patents, trade marks, passing off, copyright, design rights, breach… | View Profile |
| | Mr Tom Mitcheson QC | Barrister specialising in all types of contentious intellectual property work, including patents,… | View Profile |
| | Katherine Moggridge | Barrister specialising in all aspects of intellectual property law: patents, SPCs, trade… | View Profile |
| | Dr Geoffrey Pritchard | Geoffrey is a highly regarded senior junior with a practice covering all… | View Profile |
| | Dr Daniele Selmi | Intellectual Property, Information Technology and commercial disputes involving the same; patents, trademarks,… | View Profile |
| | Dr Justin Turner QC | Justin Turner practises in all areas of intellectual property with a particular… | View Profile |
| | Mr Andrew Waugh QC | Leading Counsel specialising in intellectual property law, as well as a commercial… | View Profile |
Top Tier Set Rankings
Set Rankings