Hogarth Chambers > London, England > Set Profile
Hogarth Chambers
Offices

Chambers of Nicholas Caddick KC
Hogarth Chambers
5 NEW SQUARE, LINCOLN'S INN
LONDON
WC2A 3RJ
England
Hogarth Chambers > The Legal 500
Rankings
Hogarth Chambers
' '
depth and breadth are spot on
'. The specialist IP set has longstanding expertise in trade mark work, with its members consistently appearing in the Intellectual Property Enterprise Court (IPEC). Recently, Chambers has also developed a niche in cryptocurrency sector-related matters. Head of chambers
Nicholas Caddick KC
represented Studiocanal in a claim that a screenplay infringed the copyright of Ealing comedy
Kind Heart and Coronets
; and leading senior junior
Amanda Michaels
 acted for the Manuka Honey Appellation Society, which wished to register a certification mark, such application opposed by both an Australian honey association and UK honey business, Rowse, which is part of Valeo Foods.
Ranked: Tier 1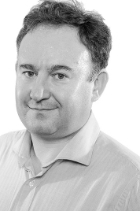 Jeremy Reed KC
 –
Hogarth Chambers
'
Jeremy is knowledgeable, quick to assimilate information, and extremely good at engaging with clients – outstanding to deal with.
'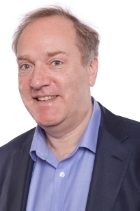 Richard Davis KC
–
Hogarth Chambers
'
A barrister of choice for his no-nonsense approach, real understanding of patent law, approachability, and genuine interest in getting a good commercial outcome for the client.
'
Testimonials
Set
'Some real stars in the making at the junior end – the set goes from strength to strength and now has real depth.'
'Hogarth Chambers is a great set with some undervalued barristers. It is a broader church  than some of its competitors, but that is often a good thing where there is a mix of IP and commercial issues in a case.'
'The depth and breadth are spot on.'
'A very solid-performing IP Chambers. Its juniors, in particular, are very good and very usable.'
'A good chambers to deal with, and it always has someone on hand to assist.'
Clerking
'Excellent, approachable and friendly.'
With its standing as '
one of the very top sets in IP and media
', the members at
Hogarth Chambers
act in a range of copyright and trademark infringement cases, representing clients in the music, media and publishing sectors.
Andrew Norris KC
, whose '
knowledge is second to none
', acted for the defendant in
Island Records and Others v Live From Abbey Road Ltd
, an ownership and rights dispute over approximately 100 recordings of various high-profile bands produced between 2006 and 2015 in Abbey Road recording studios.
Gwilym Harbottle
acted for BPI and other record companies in a High Court case regarding orders for ISPs to block streamrippers (which allow users to download streamed content) and cyberlocker websites (file storage providers allegedly used for illegal filesharing). In
Voodoo SAS v Rollic Games
,
Michael Hicks
 represented the defendant in a dispute based on the alleged plagiarism of mobile games "Wood Shop" and "Woodturning".
Andrew Norris KC
–
Hogarth Chambers
'
Andrew's knowledge is second to none. User friendly, always happy to have a discussion and has the answers at his fingertips.
'
Ranked: Tier 2
Testimonials
Set
'Hogarth is a great IP set, with some top quality barristers at the junior and silk level.'
'Hogarth have a good range of counsel in this very specialist field. They make themselves available and are excellent at accommodating client needs.'
'Hogarth remain a go-to IP set, the clerks are responsive and their bench of counsel is very deep, meaning that we have a good range of options when looking to instruct on short notice.'
'Hogarth is one of the very top sets in IP and Media.'
Clerking
'Ian Bowie and John Davies are excellent clerks, with the deep knowledge of not only their own barristers but barristers at other sets that comes from years of practice.'
'All the clerks at Hogarth are approachable and very helpful.'
Michael Hicks
–
Hogarth Chambers
'
Michael is a great team player. He is bright and hardworking. His writing is clear and focussed. He is a relaxed but effective advocate.  His experience shows, and he is excellent at thinking on his feet.
'
Ranked: Tier 2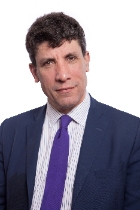 Guy Tritton
–
Hogarth Chambers
'
Guy clearly has the depth and breadth of experience and expertise a silk does. He engages well with the client team and provides input promptly and in a client friendly manner.
'
Ranked: Tier 3
Hogarth Chambers >
Set Profile
Members of chambers act in relation to every aspect of the enforcement and licensing of all intellectual property rights including:
Patents, technology transfers, plant variety rights, pharmaceutical and environmental regulatory compliance.
Trade marks and passing off, unfair competition, trade libel, domain names, sports and character merchandising, franchising, and corporate sponsorship.
Copyright, registered and unregistered designs, copyright tribunals, database rights, trade secrets, counterfeiting and criminal remedies.
Our members have consistently appeared in the Intellectual Property Enterprise Court (IPEC) more than any other chambers throughout the last decade. Our barristers regularly appear before the High Court, the Court of Appeal, the Supreme Court, the United Kingdom Intellectual Property Office (UKIPO), the European Patent Office and on a transitional basis, the CJEU.
Hogarth Chambers are well known for providing an illuminating roster of seminars and conferences, covering a wide spectrum of Intellectual Property matters. For more detail, click EVENTS
A huge number of the leading texts in the IP field are edited or contributed to by our members, including:
Copinger & Skone James on Copyright
Tritton on Intellectual Property in Europe
CIPA Guide to the Patents Act (the 'Black Book')
Gurry on Breach of Confidence
A User's Guide to Trade Marks and Passing Off
A Practical Guide to Trade Mark Law
The Modern Law of Trade Marks (6th Edition, sub nom Morcom on Trade Marks)
Main Contacts
| Department | Name | Email | Telephone |
| --- | --- | --- | --- |
| Chambers Director | Ian Bowie | | |
| Senior Clerk | Clive Nicholls | | |
| Practice Manager | John Davies | | |
| Practice Manager | Adam Homes | | |
| Practice Manager | David Court | | |
| Junior Clerk | Natasha Vogt | | |
| Marketing and Administration Manager | Janine Fishwick | | |
| Head of Chambers | CADDICK KC, Nick (1986) | | |
| Members of Chambers | MORCOM KC, Christopher (1963) | | |
| Members of Chambers | WILSON KC, Alastair (1968) | | |
| Members of Chambers | WYAND KC, Roger (1973) | | |
| Members of Chambers | MALYNICZ KC, Simon (1997) | | |
| Members of Chambers | NORRIS KC, Andrew (1995) | | |
| Members of Chambers | REED KC, Jeremy (1997) | | |
| Members of Chambers | DAVIES, Gillian (1961) | | |
| Members of Chambers | STEWART, Alexander (1975) | | |
| Members of Chambers | HICKS, Michael (1976) | | |
| Members of Chambers | BRAGIEL, Edward (1977) | | |
| Members of Chambers | MICHAELS, Amanda (1981) | | |
| Members of Chambers | HARBOTTLE, Gwilym (1987) | | |
| Members of Chambers | TRITTON, Guy (1987) | | |
| Members of Chambers | DAVIS, Richard (1992) | | |
| Members of Chambers | ZWECK, Nick (2014) | | |
| Members of Chambers | ST QUINTIN, Tom (2006) | | |
| Members of Chambers | LONGSTAFF, Ben (2009) | | |
| Members of Chambers | MOSS, Jonathan (2009) | | |
| Members of Chambers | BLYTHE, Charlotte (2012) | | |
| Members of Chambers | MUIR WOOD, Jamie (2012) | | |
| Members of Chambers | CARTER, Sam (2014) | | |
| Members of Chambers | CRONAN, Edward (2018) | | |
| Members of Chambers | WATKINSON, Kendal (2021) | | |
Barrister Profiles
| Photo | Name | Position | Profile |
| --- | --- | --- | --- |
| | Charlotte Blythe | Barrister specialising in soft intellectual property, including trade marks, passing off, design… | View Profile |
| | Edward Bragiel | Barrister specialising in: intellectual property including copyright, passing off, trade marks, breach… | View Profile |
| | Nicholas Caddick | Barrister specialising in:(1) Intellectual property – copyright, designs, trade marks, breach of… | View Profile |
| | Sam Carter | Sam is a barrister specialising in all areas of intellectual property law,… | View Profile |
| | Edward Cronan | Barrister practising in Intellectual Property and Media & Entertainment. Recent Cases: Carku… | View Profile |
| | Prof Gillian Davies. PHD | Barrister specialising in international and European intellectual property law predominantly patents and… | View Profile |
| | Prof Gillian Davies. PHD | Barrister specialising in international and European intellectual property law predominantly patents and… | View Profile |
| | Richard Davis KC | Richard practises from Hogarth Chambers, a leading set of specialist IP trial… | View Profile |
| | Gwilym Harbottle | Specialist in intellectual property (excluding patents) and media and entertainment. Cases of… | View Profile |
| | Michael Hicks | Barrister specialising in intellectual property, information technology and other disputes concerning technology.… | View Profile |
| | Ben Longstaff | Barrister specialising in all areas of intellectual property, including patents, trade marks,… | View Profile |
| | Simon Malynicz | Simon has an extensive IP practice, covering trade marks, passing off, copyright,… | View Profile |
| | Amanda Michaels | Barrister specialising in intellectual property and media and entertainment law, dealing widely… | View Profile |
| | Christopher Morcom | Previous head of Hogarth Chambers. Barrister specialising in intellectual property with trade… | View Profile |
| | Jonathan Moss | Specialist in advisory and litigation work in all aspects of intellectual property… | View Profile |
| | Jamie Muir Wood | Barristers specialising in Intellectual Property, Media & Entertainment, Privacy | View Profile |
| | Andrew Norris | Specialist in advisory and litigation work in all aspects of intellectual property… | View Profile |
| | Jeremy Reed | Barrister specialising in all areas of intellectual property law (patents, trade marks,… | View Profile |
| | Tom St Quintin | Barrister specialising in all areas of intellectual property and information technology, including… | View Profile |
| | Alexander Stewart | Barrister specialising in all aspects of corporate insolvency, personal insolvency and company… | View Profile |
| | Guy Tritton | Barrister dealing with intellectual property, competition, media and entertainment, franchise, information technology… | View Profile |
| | Kendal Watkinson | Kendal joined Chambers in September 2022 following the successful completion of her… | View Profile |
| | Alastair Wilson | Barrister specialising in all aspects of intellectual property, IT and commercial disputes… | View Profile |
| | Alastair Wilson | Barrister specialising in all aspects of intellectual property, IT and commercial disputes… | View Profile |
| | Roger Wyand | Barrister specialising in: patents including the whole range of technology from pharmaceutical… | View Profile |
| | Mr Nick Zweck | Barrister, Middle Temple.  Practices in all areas of intellectual property law and… | View Profile |
| | Mr Nick Zweck | Barrister, Middle Temple.  Practices in all areas of intellectual property law and… | View Profile |
Languages
English French German