Set Profile > Red Lion Chambers > London, England
Red Lion Chambers
Offices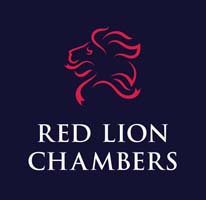 Red Lion Chambers
Red Lion Chambers
18 RED LION COURT
LONDON
EC4A 3EB
England
Red Lion Chambers > The Legal 500
Rankings
Red Lion Chambers >
Firm Profile
Red Lion Chambers has a strong reputation for fearless advocacy and is recognised as one of the UK's leading sets in criminal and regulatory law. As a testament to its market-leading work, the set was awarded 'Criminal Set of the Year 2018' at the Chambers & Partners UK Bar awards and highly commended as a 'Specialist Chambers of the Year' at The Lawyer Awards 2019, and as 'Chambers of the Year' at the Legal Business Awards 2019.
With some of the finest expertise at the Bar, members specialise in business crime, fraud, regulatory law, professional discipline, all aspects of serious crime and international criminal law. Chambers advises a wide range of clients in UK and international courts, spanning international companies, public bodies, governments, local authorities, regulators and individuals.
The set has new management after the former Head of Chambers, Max Hill QC, was appointed to the prestigious position of Director of Public Prosecutions for the Crown Prosecution Service last year. Members and door tenants comprise 106 barristers, including 24 Queen's Counsel and 14 members who sit as Recorders of the Crown Court and more than a dozen contributors to leading criminal texts. Previous members either are or have been High Court and Crown judges, Chief Coroner, Director of the SFO and General Counsel to the SFO.
At the core of Chambers' principles is a commitment to providing high-quality, effective advice together with clear analysis and pragmatic solutions presented in a friendly and approachable manner. Chambers benefits from an experienced and helpful team of clerks whose ethos is to put clients' needs at the heart of business.
Work Undertaken
Fraud & Business Crime: Chambers has Leading Counsel instructed in many current major criminal fraud prosecutions including: ENRC, Unaoil, G4S, Amazon, London Capital & Finance Plc, Newcastle United Football Club, DAS UK, Rolls Royce, GSK, Forex and several other major SFO investigations. Members advise international corporations on corruption, fraud and money laundering. Recent appointments include advising Lloyds Banking Group ('LBG') as Counsel to the Chair of the Dobbs' Review to consider whether issues relating to HBOS Reading were investigated and appropriately reported to authorities following LBG's acquisition of HBOS.
Serious Crime: Members are 'leaders in their field' in many areas including terrorism, murder, historic sexual offences, slavery and gang violence. Recent high-profile instructions include representing Harriet Wistrich and the Centre for Women's Justice to challenge the conviction and sentence of Jemma Beale before the Court of Appeal. This ground-breaking appeal sought to challenge the way defendants are prosecuted in trials for alleged false allegations of rape.
Inquiries & Appellate Work: Members have advised and participated in high-profile inquiries and inquests, including the Independent Inquiry into Child Sexual Abuse (IICSA), the Undercover Policing Inquiry, the Al- Sweady Inquiry, the 21/7 Inquiry, and the 'Bloody Sunday' Inquiry.
Professional Disciplinary & Regulatory: Members frequently advise and represent regulators across a wide range of professions and industries, including the GMC, GDC, GPC and NMC. The set also represents respondents, including doctors, dentists, teachers, care homes and hospitals.
Health & Safety, Environmental & Fire Law: Members defend and prosecute cases involving fatalities, serious injuries and major incidents. These involve the Health and Safety Executive, the Environment Agency and local authorities. Members have experience of diverse fields including the construction and steel industry, motor racing, farming, railways, waterworks, rivers, and the film industry.
International: Members represent and advise defendants and victims before international criminal courts involving allegations of genocide, war crimes and terrorism. They also advise a range of Governmental and non-Governmental organisations on international criminal law issues. Recent high-profile work includes acting for the defence before The Special Tribunal for Lebanon in The Hague concerning the assassination of Prime Minister Hariri, making Chambers the only UK criminal Law set to prosecute and defend in a major international trial this year. Chambers also successfully advised the Bangladeshi Non-Governmental Representatives in filing submissions at the ICC which led to a landmark ruling regarding the Rohingya crisis.
Bespoke and International Services: A new initiative, Bespoke and International Services (BIS), offers a tailored package for projects, including a wide variety of services ranging from inquests and inquiries/investigations, to mediation, needs assessments, training, monitoring and evaluation. Led by Dame Linda Dobbs DBE, BIS members are former High Court or Senior Circuit Judges, high level academics or experts in international justice systems. BIS is formally associated with Chambers and we are not aware of any other set which offers a similar extensive service.
Memberships
International Criminal Bar Association Chambers and Partners
Diversity
Red Lion Chambers ["RLC"] can demonstrate its commitment to equality of opportunity and in some areas, we significantly outperform the Bar statistics.
Gender: In the 100th year of women at the Bar, 35% of QCs in Chambers are female against the Bar statistics of 15.8%. This year, 75% of our pupils are female as against the Bar average of 50%.
Non-traditional: Almost half of our members (46%) were the first in their family to go to University and just under half (47%) coming from a UK state school background compared to 39% of members who were educated privately.
We reflect the Bar statistics in that:
58% of tenants are male and 38% female.
78% of members define themselves as British White. 13% identify as from 'Black, Asian and minority ethnic backgrounds meeting the representation at the Bar and
6% identify as having a disability.
Corporate social responsibility
Over half of our members (51%) work in roles supporting a range of charitable institutions or community organisations often from Board level down and across a wide range of entities, including schools, housing, legal, BME, female and sports. 34% have worked with the organisations for over 5 years demonstrating a long-standing commitment.
 This year RLC set up projects with ELBA [East London Business Alliance] and UEL Open Doors which aim to provide mentoring and training, opening access to the legal profession and motivating the recipients to achieve their potential.