Set Profile > Red Lion Chambers > London, England
Red Lion Chambers
Offices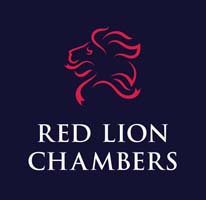 Red Lion Chambers
Red Lion Chambers
18 RED LION COURT
LONDON
EC4A 3EB
England
Red Lion Chambers > The Legal 500
Rankings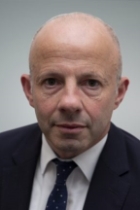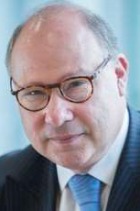 Ranked: Tier 1
Viewed as 'strong' in the field of business crime, Red Lion Chambers' members are adept at prosecuting and defending cases involving corruption, bribery, and Serious Fraud Office (SFO) investigations. Recent highlights include Trevor Archer representing the SFO in a corruption case concerning alleged payments made to a public official in South Korea to secure contracts for seismological equipment to monitor earthquakes and nuclear weapons tests in North Korea over a 13-year period.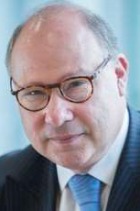 Ranked: Tier 1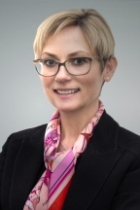 Ranked: Tier 2
Red Lion Chambers, among a range of criminal experts, has number of members with specific strengths in sexual offences and modern slavery matters, and handles a strong mixture of prosecution work as well as challenging defence instructions. Kate Bex QC successfully represented the defendant, a solicitor, in the second-ever prosecution under the Female Genital Mutilation Act. Rosina Cottage QC represented the Crown Prosecution Service, successfully defeating an appeal against conviction brought in the name of publicist Max Clifford, who died three years into a prison sentence for indecent assault. Among the juniors, David Malone prosecuted two gang members involved in the production of drill music videos on YouTube for conspiracy to commit grievous bodily harm (GBH), and successfully applied after their conviction for the first criminal behaviour order targeting drill music. Elsewhere, Paul Evans represented a man named in the press as a former president of the Sussex chapter of the Hell's Angels, who was acquitted of GBH with intent. Sally-Ann Hales QC was appointed to the circuit bench in May 2018.
Red Lion Chambers >
Firm Profile
As a first port of call for heavyweight criminal and fraud cases, RLC has a formidable reputation as a leading set in criminal and regulatory law with members acting for both the defence and prosecution. Drawing on a 70-year history as a market leader, Chambers was named 'Criminal Set of the Year 2018' at the Chambers & Partners UK Bar awards, highly commended as 'Specialist Chambers of the Year' at The Lawyers Awards 2019 and 'Chambers of the Year' at the Legal Business Awards 2019.
With some of the finest expertise at the Bar, 24 Queen's Counsel, 16 Crown Court Recorders, and many contributors to or editors of  leading criminal works, the set provides an unparalleled depth and breadth of experience and expertise. Chambers specialises in cases concerning financial crime, serious fraud, corruption, proceeds of crime and asset forfeiture, regulatory law, professional discipline, inquests and inquiries, public law and all aspects of serious crime and international criminal law. At the core of the set's principles is a commitment to providing the highest quality of service to its clients, who are attracted by its members' reputation for fearless highly skilled advocacy, hard work and dedication.
Former members include High Court and Crown judges, as well as a Director of Public Prosecutions, Chief Coroner, The Recorder of London, Director of the SFO and a General Counsel to the SFO.
WORK UNDERTAKEN
Corporate & Financial Crime: RLC has a longstanding history of excellence in the field of serious and complex financial crime, acting on behalf of both individuals and corporates, as well as being instructed by the Serious Fraud Office and Financial Conduct Authority. Members have been instructed in all of the highest profile cases of the last few decades including: Airbus, Unaoil, LIBOR, ENRC, Barclays, G4S, Amazon, Serco, Rolls-Royce, GSK, BA, Tchenguiz, Pharmaceuticals, Blue Arrow, and Guinness.
Serious Crime: RLC has long been acknowledged as one of the leading sets here. Members are 'leaders in their field' in terrorism, homicide, serious sexual offences, modern day slavery and gang violence both in the Crown Court and Appellate jurisdictions appearing in cases including 21/7, the 'phone hacking' trials, Jeremy Bamber, Damilola Taylor, the Soham Case, Tony Martin, Max Clifford, and Dharmasena and Hussain (the first FGM case in the UK).
Public Inquiries & Inquests: Chambers has a strong presence in public inquiry work, including the Dobbs Review (LBG acquisition of HBOS), Undercover Policing Inquiry, the Independent Inquiry into Child Sexual Abuse, London Bridge, Al-Sweady inquiry, 21/7 Inquiry, Chilcot/Iraq War inquiry and the 'Bloody Sunday' Inquiry. Members are also regularly instructed in high-profile inquests.
Professional Disciplinary & Regulatory: Members regularly provide advice and representation to Regulators across a wide range of professions and industries, including: GMC, GDC, GPC and NMC, as well as acting on behalf of Respondents, including accountants, medical professionals, teachers and entities such as hospital trusts.
Health & Safety, Environmental & Fire Law: Members are instructed in leading health & safety and environmental cases involving fatalities, serious injuries, and major incidents, and in prosecutions brought by the Health & Safety Executive, Environment Agency and local authorities.  Members have been at the forefront in this developing area of law offering expertise in diverse fields including construction and steel industry, motor racing, farming, railways, waterworks, rivers, waste, and the film industry.
International: Chambers has a leading international team who represent and advise individuals, victims, Governments, and corporates in jurisdictions around the world, including before international criminal courts involving allegations of genocide, war crimes and terrorism. Members also regularly provide advice to a range of Governmental and non-Governmental organisations. Recent high-profile work includes acting for the defence before The Special Tribunal for Lebanon in The Hague concerning the assassination of Prime Minister Hariri, making Chambers the only UK set to both prosecute and defend in a major international trial. Chambers also successfully advised the Bangladeshi Non-Governmental Representatives in filing submissions at the ICC leading to a landmark ruling regarding the Rohingya crisis.
Public Law and Human Rights: Members have a strong reputation in providing expert advice and representation in the sphere of public law where it intersects with its established specialist practice areas.  There is a particular focus in cases involving issues of national security where members have been instructed in cases before SIAC, TPIMs and in both public law and private law proceedings involving closed material procedures of which the recent litigation in Kamoka and others is but one example.
Red Lion Consulting is a new initiative associated with Chambers led by Dame Linda Dobbs, providing consulting services  including judicial and legal training, law and order sector reform, mediation and facilitation, conducting investigations/inquiries, policy design and implementation and public affairs/media guidance to law firms, governments, NGOs, corporations and institutions around the world. Consultants are senior and highly respected professionals including senior judges, police officers, academics, experts in both national and international justice, advisors to governments, corporations, and other organisations.
Lawyer Profiles
| Photo | Name | Position | Profile |
| --- | --- | --- | --- |
| | Mr Trevor Archer | Trevor Archer specialises in complex investigations, particularly those relating to financial crime… | View Profile |
| | Mr Matthew Bainbridge | Matthew prosecutes and defends in the Crown Court and has experience of… | View Profile |
| | Mr Max Baines | Max specialises in serious financial crime and has been instructed in some… | View Profile |
| | Miss Caroline Baker | | View Profile |
| | Mr Faras Baloch | Faras is a specialist in financial crimes such as fraud, tax evasion,… | View Profile |
| | Mr Jeremy Keith Benson QC | Jeremy is recommended by all who instruct him. He both prosecutes and… | View Profile |
| | Miss Jane Bewsey QC | Jane is widely recognised as a silk with strong expertise and experience… | View Profile |
| | Miss Kate Bex QC | Cited as a leading individual, Kate is described as "enormously talented, great… | View Profile |
| | Mr Richard Beynon | Richard Beynon specialises in the Prosecution of serious and complex cases involving… | View Profile |
| | Mr Guy Bowden | Guy acts as leading or junior counsel in substantial fraud cases and… | View Profile |
| | Mr Cameron Brown | Cameron is principally instructed in serious and complex fraud and corruption cases.… | View Profile |
| | Mr Noel Casey | . Noel is an experienced and versatile practitioner in criminal law, with… | View Profile |
| | Miss Leila Chaker | Leila has built a busy practice prosecuting and defending in criminal and… | View Profile |
| | Ms Rebecca Elizabeth Chalkley | Rebecca specialises in all areas of financial crime and commercial wrong-doing. Her… | View Profile |
| | Miss Zoe Chapman | Zoë enjoys a busy practice both defending and prosecuting in the Crown… | View Profile |
| | Miss Valerie Charbit | Valerie has vast experience in complex cases involving Crime, Fraud, Health &… | View Profile |
| | Allison Clare | Allison specialises in complex fraud and corruption work, both acting in criminal… | View Profile |
| | Mr David Claxton | David's practice is focused on companies and individuals facing allegations of criminal… | View Profile |
| | Mr Shane Collery QC | | View Profile |
| | Miss Rosina Cottage QC | Rosina is a highly respected Silk whose reputation for excellence has led… | View Profile |
| | Mr Rufus D'Cruz | Rufus D'Cruz is an able, experienced leading junior who is instructed to… | View Profile |
| | Mr Mathew Dance | Mathew is instructed as both leading and junior counsel for the defence,… | View Profile |
| | Mr Tom Davies | | View Profile |
| | Miss Felicia Davy | Felicia is a skilled and versatile advocate who specialises in serious fraud,… | View Profile |
| | Jennifer Dempster QC | Jenni is an experienced and extremely able defence advocate specialising in serious… | View Profile |
| | Mr Michael Epstein | Over the last few years Michael Epstein has focused solely on heavy… | View Profile |
| | Mr David (Charles Lynch) QC Etherington QC | Serious and complex general crime and serious and complex fraud including Murder,… | View Profile |
| | Mr Paul Evans | Paul has significant experience and expertise in providing advice and advocacy in… | View Profile |
| | Mr Alistair Fell | Alistair is a proficient criminal practitioner with substantial experience of prosecuting and… | View Profile |
| | Mr Jonathan Fisher QC | Recognised silk with a strong expertise in Financial Services, Fraud, Proceeds of… | View Profile |
| | Mr Tom Forster QC | Specialist in financial and general crime; human rights and public law. Financial… | View Profile |
| | Miss Emma Gargitter | Emma practises in criminal, regulatory and public law. She combines an eye… | View Profile |
| | Miss Serena Gates | Serena Gates is a skilled and respected advocate with a sharp mind… | View Profile |
| | Tim Godfrey | Tim has a busy criminal practice both prosecuting and defending. He is… | View Profile |
| | Mr Michael Goodwin QC | Michael Goodwin QC specialises in fraud, business crime, regulatory and other serious… | View Profile |
| | Mr Nicholas Hall | Nicholas is a determined barrister and a fierce advocate. He is regularly… | View Profile |
| | Miss Joanna Hardy | | View Profile |
| | Mr Andrew Herd | Andrew has experience in criminal, civil and regulatory matters. He defends and… | View Profile |
| | Mr James Holland | James is a criminal defence practitioner, a specialist at defending highly complex… | View Profile |
| | Ms Laura Hoyano | After many years of trial and appellate advocacy experience at the Canadian… | View Profile |
| | Mr Barnaby Jameson QC | Barnaby Jameson is a sought after barrister based predominantly at the Old… | View Profile |
| | Miss Carey Johnston QC | Originating from a common law background, Carey Johnston QC practice principally covers… | View Profile |
| | Miss Gillian Jones QC | | View Profile |
| | Miss Riel M Karmy-Jones QC QC | Riel is a leading criminal practitioner with a strong prosecution practice. She… | View Profile |
| | Ms Priya Khanna | Priya Khanna has over 16 years of experience in prosecution and defence… | View Profile |
| | Mr Tim Kiely | Tim completed pupillage with chambers successfully in September 2017. He has undertaken… | View Profile |
| | Miss Francesca Kirby | Francesca has a busy criminal practice defending and prosecuting a broad range… | View Profile |
| | Miss Georgia Lassoff | | View Profile |
| | Dr Patricia Londono | Crime, Regulatory Crime, Professional Discipline, Human Rights, Public Law. | View Profile |
| | Mr John Lyons | John specialises in criminal defence: fraud, bribery, corruption, corporate crime, money laundering,… | View Profile |
| | Ms Klentiana Mahmutaj | Klentiana is an assertive advocate with sharp intellect. She maintains a criminal… | View Profile |
| | David Malone | "Approachable but impressive, he commands the attention of any room" Legal 500… | View Profile |
| | Mr Andrew Marshall | . Andrew Marshall is a committed and highly-experienced barrister sought both for… | View Profile |
| | Mr Ian McLoughlin | Ian has built a reputation as a leading junior who both prosecutes… | View Profile |
| | Mr Sailesh Mehta | Sailesh has defended and prosecuted in some of the most serious, complex… | View Profile |
| | Miss Laura Jane Miller | Laura is a dedicated criminal practitioner who has spent 10 years working… | View Profile |
| | Mr David Miller | David Miller is a defence advocate with detailed knowledge of police procedure… | View Profile |
| | Mr Ken Millett | Ken, has for many years been an experienced leading junior in all… | View Profile |
| | Mr Brendan Morris | . Brendan Morris is a criminal law practitioner with extensive experience of… | View Profile |
| | Ms Rachel Naylor | Rachel practises in serious crime and public law. She defends and prosecutes… | View Profile |
| | Ms Michelle Nelson QC | Michelle specialises in general crime, advising, defending and prosecuting. She maintains a… | View Profile |
| | Miss Naomi Philippa Parsons | Naomi acts in criminal, regulatory and public law cases. In recent years,… | View Profile |
| | Mr Tom Payne | Tom Payne specialises in financial crime, particularly cases involving complex issues of… | View Profile |
| | Miss Genevieve Reed | Genevieve is a tenacious barrister with excellent advocacy skills. She has gained… | View Profile |
| | Mr Stephen Requena | Stephen has a wealth of experience in defending and prosecuting fraud and… | View Profile |
| | Mr Marcus Rickard | | View Profile |
| | Miss Aimee Riese | Aimee provides advice and representation in criminal and public law cases. She… | View Profile |
| | Mr Sam Roake | Sam is a specialist in fraud and financial crime, with a particular… | View Profile |
| | Mr Daniel Robinson | Daniel has built a broad practice encompassing crime, road traffic and regulatory… | View Profile |
| | Miss Bethan Rogers | Bethan has a busy criminal practice, in both prosecution and defence work.… | View Profile |
| | Miss Faye Rolfe | Faye is a determined advocate with an eye for detail. She has… | View Profile |
| | Miss Lauren Sales | The hallmarks of Lauren's advocacy are preparation and determination. She is a… | View Profile |
| | Mr Jamie Sharma | Jamie is a specialist barrister in commercial crime, criminal litigation, and global… | View Profile |
| | Mr Tony Shaw QC QC | Tony Shaw QC is 'an exceptional white-collar crime barrister whose advice is… | View Profile |
| | Ms Janine Sheff | Janine has excellent communication skills and detailed knowledge built up over 30… | View Profile |
| | Mr Michael Skelley | Michael Skelley has established a reputation as an accomplished jury advocate. He… | View Profile |
| | Mr Richard Sutton QC | Owing to his vast experience and consequential deep understanding of the criminal… | View Profile |
| | Miss Nina Tavakoli | Nina specialises in criminal and human rights law – defending and prosecuting… | View Profile |
| | Mr Daniel David Taylor | Dan is a tenacious and persuasive advocate, who prides himself on his… | View Profile |
| | Mrs Lori Tucker | Lori joined chambers in 2010, bringing with her 24 years' experience as… | View Profile |
| | Mr Edmund Vickers QC | Ed Vickers is ranked as a Leading Silk and is described as… | View Profile |
| | Miss Marilyn Vitte | Marilyn provides advice and representation in all areas of criminal and regulatory… | View Profile |
| | Mr David Walbank QC | Having historically had conduct of the most serious and sensitive cases for… | View Profile |
| | Miss Hannah Willcocks | Hannah practises in all areas of crime with a particular focus on… | View Profile |
| | Adam Wiseman QC | Adam Wiseman specialises in Crime, Fraud, Inquests, Public Inquiries, Financial Regulation and… | View Profile |
| | Mr Robert Woodcock QC QC | Robert Woodcock QC has nearly 40 years of criminal law experience. He… | View Profile |
| | Mr David Young | Specialist international trial lawyer, who focuses on defending and advising persons accused… | View Profile |
Staff Figures
Practice Director : 1 Deputy Practice Director : 1 Clerking Team : 8 Adminand Marketing : 2 Fees Team : 2
Memberships
International Criminal Bar Association Chambers and Partners
Diversity
Red Lion Chambers ["RLC"] can demonstrate its commitment to equality of opportunity and in some areas, we significantly outperform the Bar statistics.
Gender: In the 100th year of women at the Bar, 35% of QCs in Chambers are female against the Bar statistics of 15.8%. This year, 75% of our pupils are female as against the Bar average of 50%.
Non-traditional: Almost half of our members (46%) were the first in their family to go to University and just under half (47%) coming from a UK state school background compared to 39% of members who were educated privately.
We reflect the Bar statistics in that:
58% of tenants are male and 38% female.
78% of members define themselves as British White. 13% identify as from 'Black, Asian and minority ethnic backgrounds meeting the representation at the Bar and
6% identify as having a disability.
Corporate social responsibility
Over half of our members (51%) work in roles supporting a range of charitable institutions or community organisations often from Board level down and across a wide range of entities, including schools, housing, legal, BME, female and sports. 34% have worked with the organisations for over 5 years demonstrating a long-standing commitment.
 This year RLC set up projects with ELBA [East London Business Alliance] and UEL Open Doors which aim to provide mentoring and training, opening access to the legal profession and motivating the recipients to achieve their potential.
Top Tier Set Rankings
Set Rankings