5 St Andrews Hill > London, England > Set Profile
5 St Andrews Hill
Offices
Chambers of David Josse KC
5 St Andrews Hill
LONDON
EC4V 5BZ
England
5 St Andrews Hill > The Legal 500
Rankings
5 St Andrews Hill

 is '
one of the leading sets in international crime and extradition
', with extensive expertise in European Arrest Warrant cases and challenges to Interpol red notices.
Louisa Collins
,
Ben Keith
and
David Williams
are representing three individual defendants in three linked cases concerning extradition to Moldova, which was refused due to prison conditions amounting to inhuman and degrading treatment;
Moldova v Coev
was the first case in which the Moldovan Government permitted a defence-instructed expert to carry out a prison inspection.
Natasha Draycott
is a '
fantastic advocate
', with experience in handling extradition cases concerning prison overcrowding, conditions and assurances.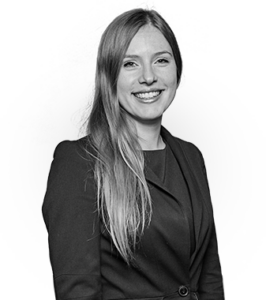 Danielle Barden
-
5 St Andrews Hill

'
An up and coming and very capable barrister. She has an impressive grip on issues at hand and is very thorough in her preparation, regularly achieving fantastic outcomes for her clients.
'
Ranked: Tier 1
David Josse KC
-
5 St Andrews Hill

'
One of the leading silks when it comes to extradition law and someone that I would not hesitate to instruct whenever there is the opportunity to instruct a KC. He is extremely personable, and first-class in guiding clients.
'
Ranked: Tier 1
Testimonials
Set
'Chambers have an excellent selection of barristers, at all levels. Even the most junior barristers have received excellent training from more senior advocates and so you can be confident that they know their stuff. They are probably the largest extradition set in London.'
'One of the leading sets in international crime and extradition, which has a great depth of counsel from the most senior to the most junior. Arguably the most accessible in terms of number of counsel that can boast niche extradition experience.'
Clerking
'The clerks are very knowledgeable about the practices of their barristers, and are great at recommending someone suitable. Dean Cook in particular has a lot of respect and confidence from his barristers and he goes over and above in maintaining a quality practice.'
'I am very impressed with the clerks at this set. It has now become my number one 'go to' set. This is in no small part thanks to the excellent and committed clerking service. Dean Cook and Gary Norton in particular are extremely efficient and will always go the extra mile to assist in any way that they can.'
'Dean Cook is quick to respond and is seemingly available at all hours, going the extra mile to ensure new cases are covered whenever possible.'
'Leaders in POCA matters', members of at 5 St Andrews Hill

act for applicants and respondents on account freezing and forfeiture orders, unexplained wealth orders, and assist with challenges to investigation orders and warrants. Newly-appointed silk Andrew Bird KC, who leads the set's POCA team, was instructed by the FCA in R v Bhandari, Mirza, Moore & Moore, a confiscation and compensation case following the conviction of defendants who misled 300 investors into purchasing £1.4m worth of shares in an invented health care company. In SFO v Abdulai Koroma, James Fletcher acted successfully for the respondent to an SFO application for forfeiture of cash, which was claimed to be proceeds of corruption linked to a Sierra Leone mining company. Gary Pons has been instructed by the CPS to enforce a restitution order made in Thailand for approximately £25.3m. New arrival Barnaby Hone specialises in terrorism finance matters.
Testimonials
Set
'5 St Andrew's Hill are leaders in POCA matters and have some of the top names in the game on the books. They also run a superb seminar programme which is excellent for illuminating some of the more obscure areas in this field.'
'I really like 5SAH. They are very professional and the counsel I instruct are leaders in their respective fields, which is precisely what any instructing Solicitor wants.'
'5SAH is a very good set.'
'They have a good profile which they appear to be developing. Previously it seemed that there were just a few barristers working on POCA receivership matters (Gary Pons and Andrew Bird in particular) but their profile appears to be gathering momentum.'
Clerking
'Clerks are prompt and friendly.'
'Dean Cook is a London clerking institution – he can be relied upon to get the right barrister for the client and the case.'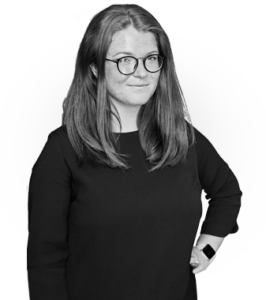 Alecsandra Manning-Rees
-
5 St Andrews Hill

'
Always prompt and thorough in her communications, well prepared and happy to work with instructing solicitors collaboratively. Friendly and approachable for clients, whilst remaining professional and giving clear, honest and realistic advice.
'
Ranked: Tier 1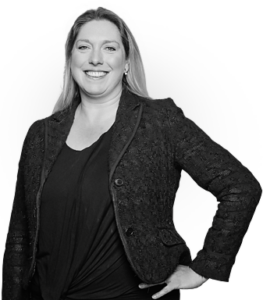 Wendy Hewitt
-
5 St Andrews Hill

'
Wendy is a tour de force with impeccable judgement. She defends a range of professionals before their regulators and does so with complete charm. She has always identified the exact pitfalls in the case and is meticulous in her preparation often achieving quite frankly astounding results for her clients.
'
Ranked: Tier 3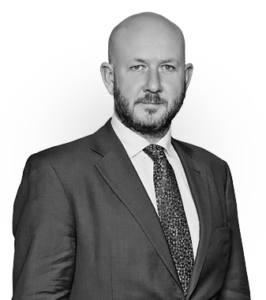 Mark Cotter KC
-
5 St Andrews Hill

'
Mark is an extremely approachable and knowledgeable silk. Clients like his down-to-earth attitude.
'
Ranked: Tier 2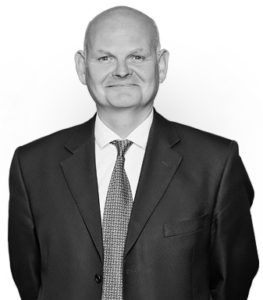 Edmund Burge KC
–
5 St Andrews Hill

'
Edmund is fierce, incredibly detailed and hugely eloquent.
'
Ranked: Tier 2
Ranked: Tier 3
Andrew Bird KC
–
5 St Andrews Hill

'
Andrew combines an excellent legal brain with a very practical approach to litigation.
'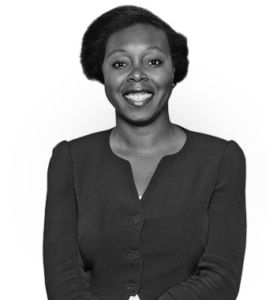 Ini Udom
–
5 St Andrews Hill

'
Ini is an astute lawyer and a passionate and persuasive advocate, whose dedication shines through. She drives cases forward with vision and great tactical judgement.
'
Ranked: Tier 3
Jaqueline Julyan S.C.
 –
5 St Andrews Hill

'
A very competent advocate who has a real fighting spirit. She stands no nonsense but is able to bring judges and other advocates alongside nevertheless.
'
Ranked: Tier 3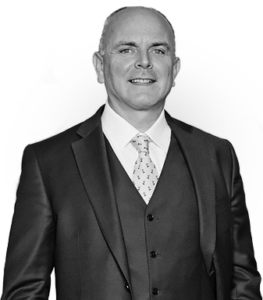 David Stern
-
5 St Andrews Hill

'
David is an exceptionally good barrister well able to persuade judges and jurors alike. His detailed approach to cases is impressive. He is calm and unflappable. His cross-examination ability is first-class.
'
Ranked: Tier 3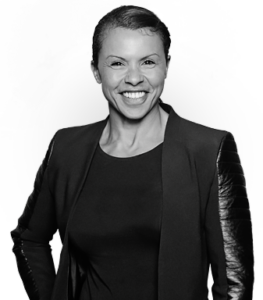 Maria Scotland
-
5 St Andrews Hill

'
Maria's approachable and personable attitude makes her a great court advocate. Clients like her.
'
Ranked: Tier 4
5 St Andrews Hill >
Set Profile
5SAH Chambers is a specialist multi-practice set of barristers with a national and international reputation for excellence in advocacy and representation at all levels. Chambers barristers provide cutting-edge legal advice and innovative and pragmatic solutions to a client base of professionals, organisations, and members of the public. Our practice areas are complementary, enabling us to provide advice and representation in overlapping jurisdictions and proceedings.
"This is an excellent set of chambers. They have an excellent team and provide a superb service. The barristers are all approachable and experts in their field." The legal 500 – 2021.
5SAH barristers specialise in the following areas of law:
Crime: Both defence and prosecution in serious and complex criminal litigation.
Private Prosecutions: Market leaders & experts at bringing and defending private prosecution cases.
Business Crime: a demonstrable track record in representing the interests of individual and corporate clients in pre and post-charge financial and regulatory offences.
Extradition & International: ranked as one of the leading sets, we work with teams of UK solicitors, foreign extradition lawyers and government authorities.
Interpol: extensive experience of removing INTERPOL red notices, advising on best tactics when faced with an INTERPOL red notice or diffusion notice and dealing with subsequent asylum and extradition proceedings.
Family, Children & International Family: all areas of family law with a strong emphasis on practical advice, effective court advocacy and a focus at all times, on the outcome for the client.
POCA & Asset Recovery: a market-leading team. We are instructed by the leading government authorities and private clients in overlapping criminal/civil litigation as well as multi-jurisdictional asset tracing.
Professional Discipline & Regulatory: instructed by leading defence firms and regulators with specialisms in the health, legal and transport sectors.
Public Law & Immigration: we are involved in major public inquiries and Judicial Review cases. In immigration, we conduct high-profile cases for the Home Office and High Net Worth individuals.
Insurance: Settlement Counsel: 5SAH is dedicated exclusively to protecting the interests of policyholders. We provide the highest quality insurance advice and represent policyholders with complex, high-value coverage disputes with their insurers.
Inquests & Inquiries: We have considerable experience and expertise across the team acting in high profile and sensitive public inquiries and inquests.
Civil Litigation: we advise and appear for clients both in the UK and overseas in a variety of business, trade and finance-related disputes.
We are a friendly and approachable set, committed to diversity at all levels and promoting equality, supporting the work of key organisations in this area, including Bridging the Bar and 10000 Black Interns Scheme.
The well-being of members and staff are a priority in these times of changing working environment and pressure, access to professional support and policies are in place, particularly for those with parental and caring responsibilities.
Main Contacts
| Department | Name | Email | Telephone |
| --- | --- | --- | --- |
| Clerking Team | Main Contact | clerks@5sah.co.uk | +44 (0) 207 332 5400 |
Barrister Profiles
| Photo | Name | Position | Profile |
| --- | --- | --- | --- |
| | Danielle Barden | Danielle Barden is a specialist barrister instructed in business crime, general crime and… | View Profile |
| | Georgia Beatty | Georgia specialises in Extradition Law. Her extradition practice includes both Part 1… | View Profile |
| | Charles Bennett | Charles Bennett practises in all main areas of chancery, commercial and company law, landlord… | View Profile |
| | Roger Birch | Roger Birch has a multi-disciplinary practice which combines chancery and commercial, family… | View Profile |
| | Andrew Bird | Andrew Bird KC is a specialist in white-collar crime, civil and criminal… | View Profile |
| | Andrew Bird | Andrew Bird KC is a specialist in white-collar crime, civil and criminal… | View Profile |
| | Benjamin Burge | Ben is a criminal practitioner. In recent years, he has developed a… | View Profile |
| | Edmund Burge | Edmund is a specialist criminal advocate, ranked in both Chambers & Partners and the Legal… | View Profile |
| | Louisa Collins | Louisa is a barrister specialising in extradition, international crime and human rights… | View Profile |
| | Dominic Connolly | An experienced criminal practitioner whose practice principally concerns serious and large-scale organised… | View Profile |
| | Claire Cooper | Claire practices in all areas of crime, with a particular focus on… | View Profile |
| | Mark Cotter | Mark's principal specialisms are in business and financial crime (including asset recovery… | View Profile |
| | Mark Cotter | Mark's principal specialisms are in business and financial crime (including asset recovery… | View Profile |
| | John Crawford (Door Tenant) | John is a door tenant at 5SAH and accepts instructions in relation… | View Profile |
| | John Crawford (Door Tenant) | John is a door tenant at 5SAH and accepts instructions in relation… | View Profile |
| | Alexandra Davey | Alexandra has developed a busy practice specialising in all aspects of criminal and… | View Profile |
| | Kevin Dent | Kevin Dent has built up a wealth of experience over 20 years… | View Profile |
| | Bernard Devlin | Bernard has practised continuously at the Bar since 1980 in the fields… | View Profile |
| | Natasha Draycott | Natasha is a leading extradition barrister who acts for both foreign governments… | View Profile |
| | Andrew Evans | Andrew Evans is an experienced criminal practitioner, specialising in the prosecution of… | View Profile |
| | Sarah Fairbairn | Sarah is a barrister practising in all areas of criminal law, with… | View Profile |
| | James Fletcher | James practises in both civil and criminal law. He is a specialist… | View Profile |
| | Ian Foinette | Ian Foinette has been a member of chambers since 1987, having been… | View Profile |
| | Philip Galway-Cooper | Philip Galway-Cooper is a property barrister appearing before all tribunals including the… | View Profile |
| | Eve George | Eve was called to the Bar in 1997. | View Profile |
| | Dennis Hamill (Door Tenant) | Dennis is a door tenant at 5SAH and a member of our… | View Profile |
| | James Harris | James Harris is a barrister with very wide experience at the Bar,… | View Profile |
| | Wendy Hewitt | Wendy practices exclusively in professional discipline and regulatory work. Wendy is Head of… | View Profile |
| | David (Harry) Hewitt | Harry specialises in prosecuting and defending heavyweight financial crime cases.  Harry has… | View Profile |
| | Rebecca Hill | Rebecca Hill is a leading practitioner in extradition and international crime who… | View Profile |
| | Barnaby Hone | Barnaby's international asset recovery and financial crime practice includes experience of dealing… | View Profile |
| | Jonathan Ingram | Jonathan Ingram is a specialist criminal barrister who prosecutes and defends serious… | View Profile |
| | Daniel Jones | Dan is a specialist criminal lawyer. He prosecutes and defends a wide… | View Profile |
| | Nicholas Jones | Nick is an experienced criminal advocate who also provides advice and representation… | View Profile |
| | David Josse | Since taking silk he has specialised in extradition work encompassing the full… | View Profile |
| | David Josse | Since taking silk he has specialised in extradition work encompassing the full… | View Profile |
| | Jaqueline Julyan S.C. | A graduate of Stellenbosch and Cambridge Universities, Jaqueline was called to the… | View Profile |
| | John Keal | John Keal is an experienced criminal barrister who both prosecutes and defends… | View Profile |
| | Ben Keith | Ben Keith is a leading barrister specialising in Extradition and International Crime, as… | View Profile |
| | Sophia Kerridge | Sophia prosecutes and defends in a wide range of criminal cases and… | View Profile |
| | Caroline Knight | Caroline has been instructed in all criminal matters ranging from fraud and… | View Profile |
| | Alexa Le Moine | Alexa prosecutes and defends regularly in the Magistrates' and Youth Courts and is… | View Profile |
| | Alexa Le Moine | Alexa prosecutes and defends regularly in the Magistrates' and Youth Courts and is… | View Profile |
| | Anna Leathem | Anna practises in criminal, extradition, and family law. She regularly appears in… | View Profile |
| | Francesca Levett | Francesca is a criminal practitioner who has developed a significant practice in… | View Profile |
| | Gemma Lindfield | Gemma is an experienced extradition barrister and has been involved in some… | View Profile |
| | Alecsandra Manning-Rees | Alecsandra is ranked within the Legal 500 as a rising star in… | View Profile |
| | Christopher May | Chris is the head of the Criminal Prosecutions Team at 5SAH and… | View Profile |
| | John McNamara | John specialises in defending individuals facing serious criminal allegations. He undertakes cases… | View Profile |
| | David McNeill | David is currently a door tenant at 5SAH. He is currently practising in… | View Profile |
| | Sharmistha Michaels | Sharmistha's extensive experience and inclusive approach ensure she gains the confidence of… | View Profile |
| | Guy Micklewright | Guy is a specialist fitness to practise, disciplinary and regulatory barrister, having… | View Profile |
| | Mark Mullins | Mark's practice is now wholly criminal related. He is a grade 4… | View Profile |
| | Joe O'Leary | Joe was called to the Bar in 2019. | View Profile |
| | Joe O'Leary | Joe was called to the Bar in 2019. | View Profile |
| | Jose Olivares-Chandler | Jose Olivares-Chandler has been ranked in the Legal 500 for Crime (London… | View Profile |
| | Charlotte Oliver | Charlotte is a criminal barrister who accepts instructions to prosecute and defend.… | View Profile |
| | John Oliver | John specialises in crime and extradition. John has particular experience in cases… | View Profile |
| | Gary Pons | Gary is a talented and dedicated barrister. His approach to cases is… | View Profile |
| | Don Ramble | The majority of Don's practice has involved prosecuting serious and organised crime… | View Profile |
| | Alex Rooke | Alex maintains a busy 50/50 defence and prosecution practice, and believes this… | View Profile |
| | Alex Rooke | Alex maintains a busy 50/50 defence and prosecution practice, and believes this… | View Profile |
| | Gemma Rose | Gemma is a barrister practising in all areas of criminal, family and… | View Profile |
| | Maria Scotland | Maria practices exclusively in family law with a specialism in high-end/ big… | View Profile |
| | Richard Scott | Richard Scott is a courteous, conscientious and confident advocate. He returned to 5… | View Profile |
| | Eleanor Scott-Davies | Eleanor's practice covers serious criminal work. Eleanor regularly appears in the Crown… | View Profile |
| | Mark Smith | Mark is a barrister specialising in extradition and international family matters. He… | View Profile |
| | David Stern | David has a wealth of experience in business crime, commercial insurance and financial… | View Profile |
| | Rebecca Thomas | Rebecca prosecutes and defends in a wide range of criminal cases. She… | View Profile |
| | Bridget Todd | Bridget is an experienced criminal barrister who practises in all areas of… | View Profile |
| | Bridget Todd | Bridget is an experienced criminal barrister who practises in all areas of… | View Profile |
| | Ini Udom | Ini is a barrister specialising in regulatory work and complex criminal cases.… | View Profile |
| | Paul Valder | Paul Valder is an experienced barrister who prosecutes and defends crime at… | View Profile |
| | Allister Walker | Allister Walker has twenty five years' experience as a barrister in independent… | View Profile |
| | Vivian Walters | Vivian has over twenty-five years experience in prosecuting and defending serious crime.… | View Profile |
| | John Warrington | John is a barrister specialising in professional disciplinary proceedings, regulatory and criminal… | View Profile |
| | Abigail White | Abigail White has extensive experience prosecuting and defending in a wide range… | View Profile |
| | David Williams | David practices in Extradition, Human Rights, Public Law, Sports Law / Regulation… | View Profile |
| | Sarah Wood | She is an experienced and highly accomplished practitioner who specialises in criminal… | View Profile |
| | Amy Woolfson | Amy prosecutes and defends in a wide range of criminal cases. She has… | View Profile |
Languages
French Greek Turkish Spanish