Fourteen > London, England > Set Profile
Fourteen
Offices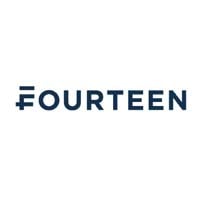 Fourteen
14 GRAY'S INN SQUARE
LONDON
WC1R 5JP
England
Fourteen > The Legal 500
Rankings
Fourteen
 is a set with a
'very obvious depth of knowledge and experience in children law cases'
and is regarded as a
'go-to children law set'
.
Jay Banerji
is known for his
'preparation and skilled advocacy'
and specialises in dealing with cases involving parental alienation.
Christopher Miller
has
'great cross-examination skills'
and
Joan Connell
is a
'fantastic lawyer with a compassionate and extraordinarily effective style'
. Joint head of chambers
Ronan O'Donovan
is a
'very kind, hardworking, and knowledgeable barrister'
who is regularly instructed in matters involving complicated expert and factual evidence, including allegations of sexual and physical abuse, mental illness and substance misuse.
Testimonials
Set
'Fourteen is a strong children law set with impressive expertise.'
'Fourteen chambers has many effective advocates.'
'Fourteen is the go-to children law set with great depth of knowledge and experience in children law cases.'
'Fourteen is an excellent set with a broad range of experience and expertise.'
'Fourteen is a robust set with reliable and skillful advocates.'
'Fourteen chambers has a good number of counsel who can deal with all types of simple and complex matters.' 
Clerking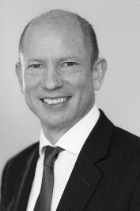 Michael Glaser KC
–
Fourteen
'Michael is astute, shrewd and commercial in finance cases. He looks at cases from all angles and is highly creative. As an advocate, he is persuasive and has matured in silk. His opponents consider him a force to be reckoned with. His encyclopaedic knowledge and use of cases is impressive, finding routes to outcomes that others cannot see. He never afraid to put forward a novel argument and quick on his feet.'
Ranked: Tier 4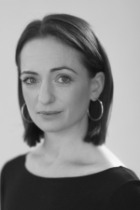 Ella Calnan
–
Fourteen
'Ella is a focused advocate who is not afraid to take a tough line with opponents but also her own clients when this is required. She has a real ability to cut through to the nub of a matter and ensure this is the focus. She is a very insightful barrister who is always willing to speak with clients about all the facets of their matter, even if she is not formally instructed on other aspects, to offer additional reassurance. She is the full package.'
Ranked: Tier 3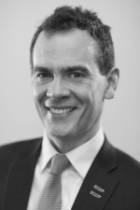 Gillon Cameron
–
Fourteen
'Gillon is a an impressive advocate. He provides clear strategic advice which clients can understand. He is approachable to solicitors and makes himself available whenever needed.'
Ranked: Tier 3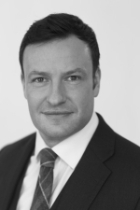 Ewan Murray
–
Fourteen
'Ewan is always absolutely charming with the clients. He will set them at ease from the moment he first meets them. He is always extremely well-organised and is not afraid to take a robust stance inside and outside of court where needed, but equally, he will adopt a pragmatic approach where he can and engage in constructive discussions outside of court with his opponent. In court, he is composed and excels at cross-examination, in even the most difficult of cases.'
Ranked: Tier 3
Fourteen >
Set Profile
The set: FOURTEEN is a leading family law set with a national reputation for excellence. We are a dynamic and forward-thinking set of chambers and offer an approach that is both specialist and personalised. Members of chambers have appeared in many leading cases in recent years, including cases that have attracted the attention of the national media. FOURTEEN has occupied a prominent position in the legal marketplace for many years and is increasingly recognised for excellence in the legal directories.
Types of work undertaken: With dedicated practice teams in family finance,  children law, the Court of Protection and international family law, our barristers provide specialist representation and advice. FOURTEEN also offers a range of dispute resolution services, including mediation, arbitration and early neutral evaluation.
Family finance: FOURTEEN provides first-rate specialist advice and representation in all claims relating to family finances, including: the financial consequences of the breakdown of marriages and civil partnerships, financial provision following divorce overseas, property disputes between cohabitees, pre- and post-nuptial agreements and separation agreements, financial provision for children and Inheritance Act disputes. Whether brought pursuant to the Matrimonial Causes Act 1973, the Matrimonial and Family Proceedings Act 1984, the Trusts of Land and Appointment of Trustees Act 1996, Schedule 1 of the Children Act 1989, the Child Support Act 1991 or the Inheritance (Provision for Family and Dependants) Act 1975, we have the expertise to advise and represent at every stage of proceedings.
Children private law: FOURTEEN has been at the forefront of the development of private law disputes relating to children for many years, including in the areas of alternative family structures and surrogacy. Our barristers appear at all levels of court, including cases before the Supreme Court. We represent parents, step-parents, grandparents and other family members as well as children. We are regularly instructed in cases involving disputes over child arrangements – where a child lives and with whom (s)he spends time – including where a parent seeks to relocate with the child within this jurisdiction and abroad. FOURTEEN provides assistance in applications for Specific Issue Orders regarding a child's name, choice of school and medical treatment, and in the discrete areas of private law adoption, forced marriage, surrogacy, fertility and same sex parenting. We have particular experience acting in cases where there are allegations of significant harm and where a local authority has become involved.
Children public law: FOURTEEN has a national reputation for its expertise in public law proceedings. Our barristers have acted in many of the landmark cases, regularly appearing at all levels of court, including the Court of Appeal and Supreme Court. We act in care proceedings, adoption matters, special guardianship applications and in judicial review cases and the barristers represent not only parents, children and local authorities but also adopters, foster parents and other interveners or interested parties. FOURTEEN provides the highest quality of representation and legal advice. We are experts in cases invoicing non-accidental injury, factitious illness, neglect and physical, sexual and emotional abuse. Our public law barristers are also experienced in representing vulnerable clients with mental health and/or learning difficulties. We have considerable experience in representing professional bodies such as CAFCASS, NYAS and the Official Solicitor in the more complex cases that arise in this area.
Increasingly, we are being instructed in public law areas with an international focus, including international adoptions and matters involving the European Convention on Human Rights. In addition, we are often instructed in relation to the growing number of cases involving alleged radicalisation of children, forced marriage and female genital mutilation.
Court of Protection: FOURTEEN appears frequently in the Court of Protection, both in health and welfare cases and in matters pertaining to property and financial affairs. In addition, we often appear in cases brought under of involving the Mental Health Act 1983 and undertake advisory work and provide representation in the field of community care law.
International: The international family law team has extensive experience dealing with cross-border disputes involving the movement of children, jurisdictional conflicts, international family finance, forced marriage and 'stranded spouses' cases. Our barristers regularly appear in cases involving international assets, on- and off-shore trusts, companies and partnerships and cases with the need for injunctive relief and enforcement action. The barristers are regularly instructed in cases involving child abduction and relocation as well as claims following a foreign marriage or divorce, international adoption (within the context of both private law and public law proceedings) and forced marriage and surrogacy cases.
Administration: FOURTEEN has a team a very experienced clerks who together bring a wealth of knowledge and understanding of the complexity of the cases chambers undertakes enabling them to provide an exemplary service to users of chambers.
Main Contacts
| Department | Name | Email | Telephone |
| --- | --- | --- | --- |
| Senior Practice Manager | James Mitchell | jmitchell@fourteen.co.uk | 020 7242 0858 |
| Consultant Chambers Director | Robin Jackson | rjackson@fourteen.co.uk | 020 7242 0858 |
| Joint Head of Chambers | GLASER KC, Michael (1998) | | |
| Joint Head of Chambers | O'DONOVAN, Ronan (1994) | | |
| Consultant Member of Chambers | LOWE KC (Hon), Nigel (1972) | | |
| Member of Chambers | CONNELL, Joan (1985) | | |
| Member of Chambers | SHARP, David (1986) | | |
| Member of Chambers | EVANS, Dylan (1989) | | |
| Member of Chambers | SINCLAIR, Jean-Paul (1989) | | |
| Member of Chambers | SOFFA, Helen (1990) | | |
| Member of Chambers | JONES, Rhys (1990) | | |
| Member of Chambers | JAMES, Rachael (1992) | | |
| Member of Chambers | WARD, Martin (1992) | | |
| Member of Chambers | POWELL, Robin (1993) | | |
| Member of Chambers | MILLER, Christopher (1998) | | |
| Member of Chambers | STUART, Damian (1998) | | |
| Member of Chambers | CAMERON, Gillon (2001) | | |
| Member of Chambers | BANERJI, Jay (2001) | | |
| Member of Chambers | SHORT, Mandy (2003) | | |
| Member of Chambers | BOUCHER-GILES, Ben (2004) | | |
| Member of Chambers | CALNAN, Ella (2007) | | |
| Member of Chambers | SINGH, Ranjit (2007) | | |
| Member of Chambers | KUMAR, Camini (2008) | | |
| Member of Chambers | MURRAY, Ewan (2008) | | |
| Member of Chambers | MULHOLLAND, James (2008) | | |
| Member of Chambers | SHAW, Jenna (2009) | | |
| Member of Chambers | TANNER, Mandy (2009) | | |
| Member of Chambers | MILLER, Victoria (2010) | | |
| Member of Chambers | CASSIDY, Rachael (2014) | | |
| Member of Chambers | WARMOTH, Matthew (2013) | | |
| Member of Chambers | GARRETT-SADLER, Grace (2013) | | |
| Member of Chambers | SAMARASINGHE, Gayan (2017) | | |
| Member of Chambers | SMITH, Joanna (2016) | | |
| Door Tenant | HADDEN MBE, Jason (2011) | | |
| Door Tenant | SLOMNICKA, Barbara (1976) | | |
| Door Tenant | HABBOO, Camille (1987) | | |
| Door Tenant | WILKINSON, Jonathan (2006) (Sol 1988) | | |
| Door Tenant | ROBERTS, Patricia (1988) | | |
| Door Tenant | POPE, Sarah (1994) | | |
| Door Tenant | SPENCER, Anna (2004) | | |
| Door Tenant | BAILEY-MUNROE, Sarah (2012) | | |
Barrister Profiles
| Photo | Name | Position | Profile |
| --- | --- | --- | --- |
| | Jay Banerji | Jay specialises in family law. His work covers all areas of the… | View Profile |
| | Ben Boucher-Giles | Ben's expertise is primarily in high-value, complex matrimonial finances cases, particularly those… | View Profile |
| | Ella Calnan | Ella is a specialist family law barrister with a particular expertise in… | View Profile |
| | Gillon Cameron | Gillon practises in all areas of private family law with an emphasis… | View Profile |
| | Rachael Cassidy | Rachael practises in all areas of family law, accepting instructions in matrimonial… | View Profile |
| | Eleanor Clotworthy | Eleanor undertakes cases in all areas of family law, accepting instructions in… | View Profile |
| | Joan Connell | Joan is a specialist family law practitioner. She has considerable experience of… | View Profile |
| | Dylan Evans | Dylan has specialised in family law for the past 20 years. His… | View Profile |
| | Grace Garrett-Sadler | Grace practices in all areas of family law, with a particular focus… | View Profile |
| | Michael Glaser | Michael is the Head of Chambers at FOURTEEN. Prior to his call… | View Profile |
| | Michael Glaser | Michael is a specialist barrister who acts in complicated financial remedy cases… | View Profile |
| | Rachael James | Called in 1992, Rachael is a very experienced family law practitioner specialising… | View Profile |
| | Rhys Jones | Rhys now specialises exclusively in public law family work, including care proceedings,… | View Profile |
| | Camini Kumar | Camini has specialised in family law since she was called to the… | View Profile |
| | Victoria Miller | Victoria's practice covers all aspects of family law, including financial remedies, applications… | View Profile |
| | Christopher Miller | Christopher practises exclusively in family law and areas related to the breakdown… | View Profile |
| | James Mulholland | Children Private: James is regularly instructed in complex matters and represents parents,… | View Profile |
| | Ewan Murray | Called to the Bar in 2008, Ewan practices exclusively in the private… | View Profile |
| | Ronan O"Donovan | Ronan is Head of Chambers at Fourteen. He is a specialist in… | View Profile |
| | Robin Powell | Robin Powell came to the Bar after a successful career in local… | View Profile |
| | Gayan Samarasinghe | Gayan acts in both private and public law children proceedings. He acts… | View Profile |
| | Laura Scott | Laura practises exclusively in children and domestic violence law and has extensive… | View Profile |
| | David Sharp | David practises in family law with an emphasis on public law children… | View Profile |
| | Jenna Shaw | Jenna has particular experience in cases relating to children, in both public… | View Profile |
| | Mandy Short | Mandy practises in all areas of family law in respect of children.… | View Profile |
| | Jean-Paul Sinclair | An experienced practitioner, Jean-Paul accepts instruction across the range of family law… | View Profile |
| | Ranjit Singh | Ranjit's practice encompasses all areas of family law and the Court of… | View Profile |
| | Joanna Smith | Joanna acts in both public and private children proceedings. She has been… | View Profile |
| | Helen Soffa | Helen is a family law specialist and her practice is primarily in… | View Profile |
| | Chris Stevenson | Chris is a specialist in the law relating to children and Court… | View Profile |
| | Damian Stuart | Damian was called to the Bar in 2009 after a successful career… | View Profile |
| | Martin Ward | Martin draws upon his extensive experience of not only family law but… | View Profile |
| | Matthew Warmoth | Matt practises in all areas of Family Law. He acts for a… | View Profile |
| | Madeleine Whelan | Madeleine specialises in all areas of family law, with a particular focus… | View Profile |
Languages
Arabic French German Sinhalese Spanish