GRAY'S INN TAX CHAMBERS > London, England > Set Profile
GRAY'S INN TAX CHAMBERS
Offices
Gray's Inn Tax Chambers
GRAY'S INN TAX CHAMBERS
36 QUEEN STREET
LONDON
EC4R 1BN
England
GRAY'S INN TAX CHAMBERS > The Legal 500
Rankings
The '
brilliant
' and '
well managed
'
Gray's Inn Tax Chambers
is a set with significant international reach, active at all levels of the legal system. Members are engaged in both litigation and advisory work, with clients extending from significant multinationals to high-net-worth private individuals. The '
truly excellen
t'
Nicola Shaw KC
is frequently present before the Upper Tribunal and Court of Appeal on high-value tax matters.
Laurent Sykes KC
was successful this year in the significant
Quinn v Revenue & Customs Commissioners
case, and additionally boasts a range of high-profile private client matters.
Nikhil Mehta
 is noted for his
'immense experience
', thanks to his history as an Indian tax advocate on top of his career in London.
Laura Kathryn Inglis
made submissions concerning UK and French tax treatments on behalf of AXA in major insurance case
AXA S.A. v Genworth Financial International Holdings, Inc
.
Michael Firth
has also been active, working unled on multiple matters.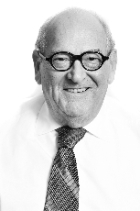 Ranked: Tier 1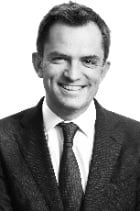 Laurent Sykes KC
 –
Gray's Inn Tax Chambers
'Laurent gets to the heart of the issues, with insightful analysis and explanation. This is combined with a forensic approach to ascertaining the facts.'
Ranked: Tier 2
Nicola Shaw KC
–
Gray's Inn Tax Chambers
'
Nicola assimilates facts at lightning speed, is highly technical but capable of distilling the advice to clients in an intelligent and understandable manner.'
Ranked: Tier 2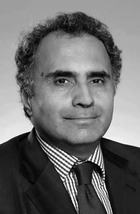 Nikhil Mehta
 –
Gray's Inn Tax Chambers
'Nikhil has immense experience across a broad range of taxes. What makes him stand out is his significant transactional background which means that his advice is tailored and commercial while still being technically sound.'
Ranked: Tier 2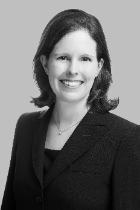 Ranked: Tier 2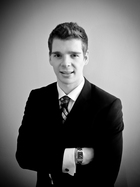 Ranked: Tier 3
Testimonials
Set
'A very strong set both at junior and KC level.'
Clerking
'Ben Stern is very responsive, commercial and provides a first-class service.'
'Very responsive and efficient. They provide a first rate service.'
'The clerks are quite easy to deal with and responsive.'
'The clerks are friendly and easy to work with.'
A well-respected tax set,
Gray's Inn Tax Chambers
has a strong reputation for its extensive coverage of the indirect tax sector; acting for high-profile private clients and government agencies on complex matters related to VAT, customs and excise duties, landfill and stamp tax and judicial reviews relating to EU VAT law.
Nicola Shaw KC
has a practice which spans all contentious tax issues, including judicial review and represents clients from the First-Tier Tribunal through to the European Court of Justice.
Laurent Sykes KC
and
Michael Firth
represented the claimants in
Test Claimants v Royal Mail Group Ltd
, the High Court considering whether over 50 years of Royal Mail's supplies were tax exempt as assumed and whether Royal Mail is an "emanation of the State" for EU law purposes.
Nicola Shaw KC
 –
Gray's Inn Tax Chambers
'Nicola is a sensational advocate, always tough in court and forceful in her submissions. She is really able when it comes to sifting complex material and presenting complex arguments. '
Ranked: Tier 1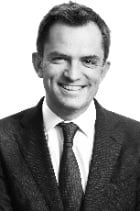 Ranked: Tier 4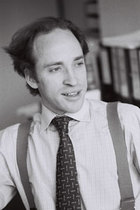 Ranked: Tier 2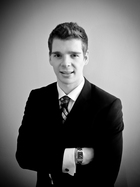 Michael Firth
–
Gray's Inn Tax Chambers
'Michael brings brilliant analysis, a focused zero waffle approach; ultimately building great client relationships and producing a quality track record. '
Ranked: Tier 3
Ranked: Tier 3
Testimonials
Set 
'The best tax set at the Bar. '
Clerks 
'The clerks are amazing. '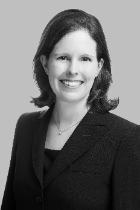 Ranked: Tier 3
X
GRAY'S INN TAX CHAMBERS >
Set Profile
The chambers: Gray's Inn Tax Chambers is a leading set of specialist tax practitioners. Its members advise on all aspects of UK revenue law and have a long-established expertise in tax litigation before the Tribunals, the Supreme Court, the Privy Council  and certain Commonwealth and foreign jurisdictions. The chambers has a friendly approachable atmosphere and is known for its problem-solving approach to tax matters, seeking to find the optimum way to deal with the tax aspect of transactions ranging from structuring large land development projects and commercial deals to estate planning for farmers and businessmen. Chambers maintains a popular website, which offers a rapid reporting of tax cases. The address is www.taxbar.com.
Members of chambers: Milton Grundy and David Goldberg KC are joint heads of chambers.  Milton Grundy is chairman of the International Tax Planning Association. David Goldberg KC continues to enjoy an extensive advisory and litigation practice both nationally and internationally. Nicola Shaw KC is much admired for the persuasive power of her arguments before the courts and tribunals. Laurent Sykes KC, who is also a chartered accountant, advises on a number of personal and commercial tax matters, including commercial disputes involving tax.  Michael Jones KC enjoyed a very busy junior practice which led to his recent appointment of Silk.  Nikhil Mehta was formerly a partner in a leading firm of London solicitors and is both a barrister and an Indian advocate. Conrad McDonnell is an experienced senior junior with a heavyweight litigation practice.  Michael Firth graduated from Oxford University and is a CTA. He is a very experienced junior litigator. Laura Inglis joined us from the tax department of Slaughter and May and Sam Brodsky is regularly instructed on complex high-value matters in the High Court and Tax Tribunals. Harry Winter does a great deal of litigation in the tax tribunals as well as in tax-related matters in the High Court, and has recently been advising regularly on the taxation of cryptocurrency.  Ben Blades is the newest member of Chambers.  He is developing a practice in line with Chambers' specialism with a focus on litigation.
Types of work undertaken: Members give advice to taxpayers who are in dispute with HMRC, and where litigation is inevitable, appear for them before the tribunals and the court. Members advise private clients on the planning of business and personal affairs. They advise on corporate tax planning, including acquisitions, mergers, takeovers and methods of financing, property transactions, international business, cross-border transactions, offshore and domestic trusts, estate planning and all matters involving direct and indirect taxes, including VAT. Members also advise non-profit organisations, local authorities and charities. Direct Professional Access is accepted from members of the appropriate professional bodies.
Members contribute to the GITC Review, which is published every year and have written, contributed to or edited very many publications including: VAT and Property; British Tax Review; Asset Protection Trusts; Value Added Tax Encyclopaedia; The Law of Partnership Taxation; the Laws of the Internet; International Tax Planning in a Changing World and various articles on domestic and international tax developments. Some of the members are well known-lecturers in their fields.
Languages spoken include French, Italian and Marathi. Members of chambers advise clients from many countries including Australia, Bermuda, Canada, the Caribbean, the Channel Islands, Europe, India, the Isle of Man, Hong Kong, Singapore and the US. Members also advise the revenue departments of Commonwealth and other countries on the interpretation of their statutes, and advise and appear for HMRC in the United Kingdom and the Inland Revenue in Hong Kong.
Main Contacts
| Department | Name | Email | Telephone |
| --- | --- | --- | --- |
| Senior clerk | Ben Stern | | |
| Joint Head of Chambers | GRUNDY, Milton (1954) | | |
| Joint Head of Chambers | GOLDBERG KC, David (1971) | | |
| Member of Chambers | SHAW KC, Nicola (1995) | | |
| Member of Chambers | SYKES KC, Laurent (2007) | | |
| Member of Chambers | JONES KC, Michael (2006) | | |
| Member of Chambers | MEHTA, Nikhil (1976) | | |
| Member of Chambers | McDONNELL, Conrad (1994) | | |
| Member of Chambers | FIRTH, Michael (2011) | | |
| Member of Chambers | INGLIS, Laura (2013) | | |
| Member of Chambers | BRODSKY, Sam (2017) | | |
| Member of Chambers | WINTER Harry (2018) | | |
| Member of Chambers | BLADES Ben (2021) | | |
Barrister Profiles
| Photo | Name | Position | Profile |
| --- | --- | --- | --- |
| | Mr Ben Blades | Advice and litigation relating to all areas of taxation (international and domestic)… | View Profile |
| | Mr Sam Brodsky | Litigation and advice in relation to all areas of UK taxation and… | View Profile |
| | Mr Michael Lewis Firth | Advice and litigation relating to all areas of taxation (business taxation, employment… | View Profile |
| | Mr David Goldberg | Joint Head of Chambers; specialises in revenue law. | View Profile |
| | Mr Milton Grundy | Joint Head of Chambers; specialises in international tax planning. | View Profile |
| | Ms Laura Kathryn Inglis | Laura has a broad advisory and litigation practice spanning all areas of… | View Profile |
| | Mr Michael Jones | Practises in all areas of tax law; took silk 2020. | View Profile |
| | Mr Conrad McDonnell | Specialises in corporate tax, partnership tax, and VAT, and fundamental questions in… | View Profile |
| | Mr Nikhil Mehta | All forms of taxation including M&A, corporate issues, banking and other financial,… | View Profile |
| | Ms Nicola Shaw | Specialist in tax litigation and tax dispute resolution, with particular emphasis on… | View Profile |
| | Mr Laurent Sykes | Advises on both corporate and personal tax issues. Particular focus on the… | View Profile |
| | Mr Harry Winter | Litigation and advice across all areas of UK, EU, and international taxation,… | View Profile |