Set Profile > Garden Court Chambers > London, England
Garden Court Chambers
Offices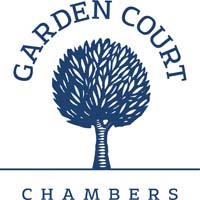 Garden Court Chambers
Garden Court Chambers
57-60 LINCOLN'S INN FIELDS
LONDON
WC2A 3LJ
England
Garden Court Chambers > The Legal 500
Rankings
Garden Court Chambers >
Firm Profile
Garden Court Chambers is a number one ranked barristers' chambers committed to fighting injustice, defending human rights and upholding the rule of law. We advise solicitors, members of the public, organisations and businesses across the UK and around the world.
Our motto, 'Do right, fear no one', embodies our longstanding ethos: we are dedicated to fighting your corner, no matter how powerful the opponent.
Garden Court has a proud history of winning ground-breaking cases of constitutional importance. Our legal challenges have overturned great injustices in many landmark decisions.
Equally, our barristers fight hard for clients in countless cases that don't hit the headlines, but are nonetheless vital for defending the rights of those we represent.
We are the largest barristers' chambers in London with over 180 leading barristers, including 26 QCs. We offer clients an unrivalled breadth and depth of inter- disciplinary expertise.
Awards
Between 2015 and 2019, Garden Court's awards include:
Legal Aid Lawyer of the Year Awards (winners in 2019 and 2015 and finalists in 2017 and 2016)
Crime Silk of the Year, Legal 500 Awards 2019
Crime Silk of the Year, Finalist, Chambers Bar Awards 2019
Human Rights and Public Law Silk of the Year, Finalist, Chambers Bar Awards 2019
Outstanding Contribution to Diversity & Inclusion, Finalists, Chambers Bar Awards 2019
Access to Justice Award finalist, Diversity Legal Awards 2019
Winner of Lawyer of the Year, UK Diversity Legal Awards 2018
Winner of Chambers Diversity Initiative of the Year and Lifetime Achievment Award, UK Diversity Legal Awards 2017
Crime Set of the Year, Legal 500 Awards (finalists 2016 and 2017, winners 2015)
Public Law Set of the Year 2017, Legal 500 Awards (finalists)
Bar Pro Bono Award 2017 (Garden Court Chambers Family Team)
Human Rights and Public Law Set of the Year 2016, Chambers UK Bar Awards
Outstanding Achievement Award, Modern Law Awards 2016
Types of work undertaken: Administrative and public law; civil liberties and human rights (claims against the police and public authorities; immigration detention civil claims; inquests and inquiries and prison law); social welfare; Court of Protection; criminal defence; education; employment and discrimination law; environmental law; extradition law; family law (Children law, financial remedies and international family law); fraud; housing law; immigration law (asylum and human rights, business and private); mental health law; planning law; property law; regulatory law; Romani Gypsy and Traveller rights; welfare benefits.
Garden Court International provides advice, representation and training to clients worldwide on best practice in criminal law and procedure, international human rights and humanitarian law.
Garden Court Mediation provides an alternative dispute resolution service in all types of civil disputes.
A growing number of Garden Court Chambers' barristers are eligible to accept work directly from lay clients as part of the public access scheme.
Main Contacts
| Department | Name | Email | Telephone |
| --- | --- | --- | --- |
| Director of Clerking | Colin Cook | | |
| Chambers Director | Glenn Fletcher | | |
| Deputy Civil Practice Manager | Joe Fraser | | |
| Housing Practice Manager | Tim Hempsted | | |
| Public Law Practice Manager | Emma Nash | | |
| Immigration Practice Manager | Lisa O'Leary | | |
| Family Practice Manager | Paul Sams | | |
| Crime Practice Manager | Charlie Tenant | | |
| Members of Chambers | THOMAS QC, Leslie (1988) | | |
| Members of Chambers | WILLERS QC, Marc (1987) | | |
| Members of Chambers | KHAN QC, Judy (1989) | | |
| Members of Chambers | MacDONALD QC, Ian (1963) | | |
| Members of Chambers | PEDDIE QC, Ian (1971) | | |
| Members of Chambers | BLAXLAND QC, Henry (1978) | | |
| Members of Chambers | PEART QC, Icah (1978) | | |
| Members of Chambers | FRANSMAN QC, Laurie (1979) | | |
| Members of Chambers | KAMLISH QC, Stephen (1979) | | |
| Members of Chambers | TURNER QC, Michael (1981) | | |
| Members of Chambers | TETLOW QC, Bernard (1984) | | |
| Members of Chambers | SCOBIE QC, James (1984) | | |
| Members of Chambers | DIAS QC, Dexter (1988) | | |
| Members of Chambers | WILCOCK QC, Peter (1988) | | |
| Members of Chambers | HARRISON QC, Stephanie (1991) | | |
| Members of Chambers | IVERS QC, Michael (1991) | | |
| Members of Chambers | NASEEM BAJWA QC, Ali (1993) | | |
| Members of Chambers | MENON QC, Rajiv (1993) | | |
| Members of Chambers | VAUGHAN QC, Kieran (1993) | | |
| Members of Chambers | MENON QC, Rajiv (1993) | | |
| Members of Chambers | MIDDLETON QC, Di (1997) | | |
| Members of Chambers | WADE QC, Clare (1990) | | |
| Members of Chambers | NAIK QC, Sonali (1991) | | |
| Members of Chambers | WESTON QC, Amanda (1995) | | |
| Members of Chambers | CAMPBELL QC, Brenda (2002) | | |
| Members of Chambers | EMANUEL QC, David (1996) | | |
| Members of Chambers | MONTEITH QC, Keir (1994) | | |
| Members of Chambers | ZAHIR QC, Hossein (2004) | | |
| Members of Chambers | HARVEY, Richard (1971) | | |
| Members of Chambers | RUSSELL, Marguerite (1972) | | |
| Members of Chambers | HOUSE, Michael (1972) | | |
| Members of Chambers | FORSTER, Sarah (1976) | | |
| Members of Chambers | ROCHE, Patrick (1977) | | |
| Members of Chambers | de KAUWE, Lalith (1978) | | |
| Members of Chambers | CRONIN, Kathryn (1980) | | |
| Members of Chambers | GRAVES, Celia (1981) | | |
| Members of Chambers | HALL, Michael (1983) | | |
| Members of Chambers | RAHAL, Ravinder (1983) | | |
| Members of Chambers | HARFORD-BELL, Nerida (1984) | | |
| Members of Chambers | COTTLE, Stephen (1984) | | |
| Members of Chambers | MEUSZ, Amanda (1986) | | |
| Members of Chambers | VEATS, Elizabeth (1986) | | |
| Members of Chambers | JORRO, Peter (1986) | | |
| Members of Chambers | DIXON, Sorrel (1987) | | |
| Members of Chambers | WILLIAMS, Christopher (1988) | | |
| Members of Chambers | POLSON, Alistair (1989) | | |
| Members of Chambers | TAYLOR-CAMARA, Alex (1989) | | |
| Members of Chambers | MOSTYN, Piers (1989) | | |
| Members of Chambers | HARRIS, Bethan (1990) | | |
| Members of Chambers | HAWLEY, Carol (1990) | | |
| Members of Chambers | FITZPATRICK, Edward (1990) | | |
| Members of Chambers | JONES, Maggie (1990) | | |
| Members of Chambers | LOEB, Dinah (Bar: 2004; Solicitor: 1990) | | |
| Members of Chambers | ROWLANDS, Peter (1990) | | |
| Members of Chambers | CHAPMAN, Rebecca (1990) | | |
| Members of Chambers | SIMBLET, Stephen (1991) | | |
| Members of Chambers | LEWIS, Catrin (1991) | | |
| Members of Chambers | WAN DAUD, Malek (1991) | | |
| Members of Chambers | EDIE, Alastair (1992) | | |
| Members of Chambers | MUNROE, Allison (1992) | | |
| Members of Chambers | CURTIS, Helen (1992) | | |
| Members of Chambers | KRISH, Julia (1992) | | |
| Members of Chambers | BRAGANZA, Nicola (1992) | | |
| Members of Chambers | EASTY, Valerie (1992) | | |
| Members of Chambers | DRAYTON, Henry (1993) | | |
| Members of Chambers | GANNON, Kevin (1993) | | |
| Members of Chambers | GATLEY, Mark (1993) | | |
| Members of Chambers | THACKER, Rajeev (1993) | | |
| Members of Chambers | JONES, David (1994) | | |
| Members of Chambers | SEDDON, Duran (1994) | | |
| Members of Chambers | DAVIES, Liz (1994) | | |
| Members of Chambers | ATREYA, Navita (1994) | | |
| Members of Chambers | AHMED, Amina (1995) | | |
| Members of Chambers | GRIEVES, Edward (1995) | | |
| Members of Chambers | BROWN, Grace (1995) | | |
| Members of Chambers | FERGUSON, Gregor (1995) | | |
| Members of Chambers | KANG, Birinder (1996) | | |
| Members of Chambers | HORSTEAD, Sean (1996) | | |
| Members of Chambers | LEWIS, Anya (1997) | | |
| Members of Chambers | VALLEJO, Jacqueline (1997) | | |
| Members of Chambers | HOOPER, Louise (1997) | | |
| Members of Chambers | SIKAND, Maya (1997) | | |
| Members of Chambers | WRACK, Nick (1997) | | |
| Members of Chambers | LEWIS, Patrick (1997) | | |
| Members of Chambers | PEZZANI, Roger (1997) | | |
| Members of Chambers | LOVE, Sharon (1997) | | |
| Members of Chambers | BERRY, Adrian (1998) | | |
| Members of Chambers | MARSHALL WILLIAMS, Adrian (1998) | | |
| Members of Chambers | TROOP, Paul (1998) | | |
| Members of Chambers | WILSON, Rebekah (1998) | | |
| Members of Chambers | SAVAGE, Mai-Ling (1998) | | |
| Members of Chambers | MARKS, Katharine (1998) | | |
| Members of Chambers | TOAL, Ronan (1999) | | |
| Members of Chambers | BUTCHER, Helen (1999) | | |
| Members of Chambers | MULLAN, Hugh (Solicitor 1999, Bar 2019) | | |
| Members of Chambers | O'REILLY, Beth (1999) | | |
| Members of Chambers | FAVATA, Emma (1999) | | |
| Members of Chambers | ROUGHT-BROOKS, Hannah (1999) | | |
| Members of Chambers | BREWER, Michelle (1999) | | |
| Members of Chambers | O'DONNELL, Catherine (2000) | | |
| Members of Chambers | WASUNNA, Christian (2000) | | |
| Members of Chambers | ELLIOTT, Ed (2000) | | |
| Members of Chambers | WILLIAMS, Felicity (2000) | | |
| Members of Chambers | SERGIDES, Marina (2000) | | |
| Members of Chambers | BRAUN, Minka (2000) | | |
| Members of Chambers | PARHAM, Sam (2000) | | |
| Members of Chambers | BAILEY, Allison (2001) | | |
| Members of Chambers | RUTLEDGE, Desmond (2001) | | |
| Members of Chambers | AUBREY-JOHNSON, Kate (2001) | | |
| Members of Chambers | SINGH AHLUWALIA, Navtej (2001) | | |
| Members of Chambers | SAYEED, Sadat (2001) | | |
| Members of Chambers | BALDWIN, Tim (2001) | | |
| Members of Chambers | YEO, Colin (2002) | | |
| Members of Chambers | SARDAR, Maha (2002) | | |
| Members of Chambers | SABIC, Irena (2002) | | |
| Members of Chambers | AHLUWALIA, Paramjit (2002) | | |
| Members of Chambers | ROBINSON, Sam (2002) | | |
| Members of Chambers | HARRIS, Stella (2002) | | |
| Members of Chambers | MEADS, Victoria (2002) | | |
| Members of Chambers | NAIDOO, Maya (2002) | | |
| Members of Chambers | SMITH, Abigail (2003) | | |
| Members of Chambers | ROSE, Alex (2003) | | |
| Members of Chambers | SONI, Bansi (2003) | | |
| Members of Chambers | WAINWRIGHT, Tom (2003) | | |
| Members of Chambers | BACHE, Abigail (2004) | | |
| Members of Chambers | EATON, Andrew (2004) | | |
| Members of Chambers | McWATTERS, Christopher (2004) | | |
| Members of Chambers | KRISHNAN, Davina (2004) | | |
| Members of Chambers | SYMES, Mark (2004) | | |
| Members of Chambers | TAUTZ, William (2004) | | |
| Members of Chambers | CECIL, Jo (2005) | | |
| Members of Chambers | COMPTON, Justine (2005) | | |
| Members of Chambers | MARSH, Stephen (2005) | | |
| Members of Chambers | WIBBERLEY, Lucie (2005) | | |
| Members of Chambers | BURGESS, Victoria (2006) | | |
| Members of Chambers | MORRIS, Anna (2006) | | |
| Members of Chambers | OSBORNE, Ann (Bar: 2016, Solicitor: 2006) | | |
| Members of Chambers | VAUGHAN, Anthony (2006) | | |
| Members of Chambers | KAKONGE, Artis (2006) | | |
| Members of Chambers | Ó CEALLAIGH, Greg (2006) | | |
| Members of Chambers | HEMINGWAY, Sarah (2006) | | |
| Members of Chambers | LUH, Shu Shin (2006) | | |
| Members of Chambers | LUE, Stephen (2006) | | |
| Members of Chambers | BURGESS, Victoria (2006) | | |
| Members of Chambers | GRIGG, Alex (2007) | | |
| Members of Chambers | NEWELL, Giles (2007) | | |
| Members of Chambers | WILDING, Jo (2007) | | |
| Members of Chambers | HEAVEN, Kirsten (2007) | | |
| Members of Chambers | REYNOLDS, Richard (2007) | | |
| Members of Chambers | RENTON, David (2008) | | |
| Members of Chambers | WYATT, Hannah (2008) | | |
| Members of Chambers | SAMBROOKS-WRIGHT, Lyndsey (2008) | | |
| Members of Chambers | FOOT, Helen (2008) | | |
| Members of Chambers | BEGUM, Shahida (2008) | | |
| Members of Chambers | LOUGHRAN, Gemma (2008) | | |
| Members of Chambers | BANDEGANI, Ali (2009) | | |
| Members of Chambers | POYNOR, Bryony (2009) | | |
| Members of Chambers | HALIM, Raza (2009) | | |
| Members of Chambers | MARAGH, Thalia (2009) | | |
| Members of Chambers | JOHNSTON, Connor (2010) | | |
| Members of Chambers | FENN, Emma (2010) | | |
| Members of Chambers | MELLON, Gráinne (2010) | | |
| Members of Chambers | WISE, Gerwyn (2010) | | |
| Members of Chambers | BINDMAN, Jacob (2010) | | |
| Members of Chambers | GOOLD, Michael (2010) | | |
| Members of Chambers | GREENHALL, Owen (2010) | | |
| Members of Chambers | CLARK, Paul (2010) | | |
| Members of Chambers | FRASER, Russell (2010) | | |
| Members of Chambers | HOSHI, Bijan (2011) | | |
| Members of Chambers | OBORNE, Catherine (2011) | | |
| Members of Chambers | ODOGWU, Ifeanyi (2011) | | |
| Members of Chambers | MOODIE, Maria (2011) | | |
| Members of Chambers | WISEMAN, Naomi (2011) | | |
| Members of Chambers | BAMBHRA, Nisha (2011) | | |
| Members of Chambers | MOHAMMAD, Alia K. A. (2011) | | |
| Members of Chambers | SINGH, Mukhtiar (2011) | | |
| Members of Chambers | LAY, Taimour (2011) | | |
| Members of Chambers | STOATE, Tom (2011) | | |
| Members of Chambers | FITZSIMONS, Emma (2011) | | |
| Members of Chambers | HOLMES, James (2011) | | |
| Members of Chambers | CAPEL, Grace (2012) | | |
| Members of Chambers | BUCHANAN, Tessa (2012) | | |
| Members of Chambers | MORRIS, Una (2012) | | |
| Members of Chambers | SELLWOOD, David (2012) | | |
| Members of Chambers | COPELAND, Tom (2013) | | |
| Members of Chambers | CLARK, Stephen (2013) | | |
| Members of Chambers | BUTLER, Miranda (2013) | | |
| Members of Chambers | CASELEY, Sophie (2013) | | |
| Members of Chambers | MOGAN, Audrey Cherryl (2014) | | |
| Members of Chambers | WRIGHT, Susan (2013) | | |
| Members of Chambers | ELGUETA, Sebastian (2014) | | |
| Members of Chambers | DUNCAN, Katherine (2014) | | |
| Members of Chambers | WALTERS-THOMPSON, Monifa (2014) | | |
| Members of Chambers | DIRIE, Ubah (2014) | | |
| Members of Chambers | McMINN, Meredoc (2015) | | |
| Members of Chambers | PROFUMO, Laura (2016) | | |
| Members of Chambers | BARKLEM, Courtenay (2016) | | |
| Members of Chambers | QUADI, Navida (2018) | | |
| Associate Tenant | WATKINSON, David (1972)* | | |
| Associate Tenant | GEORGE QC, Mark (1976)* | | |
| Associate Tenant | WOODCRAFT, Elizabeth (1980)* | | |
| Associate Tenant | MCKEONE, Mary (1986)* | | |
| Associate Tenant | SHARPE, Alex (1988)* | | |
| Associate Tenant | WEATHERBY QC, Peter (1992) | | |
| Associate Tenant | TRIMIKLINIOTIS, Nicos (1993)* | | |
| Associate Tenant | BROWNE, Shereener (1996)* | | |
| Associate Tenant | OFFER, Alex (1998)* | | |
| Associate Tenant | OMERE, Femi (1999) | | |
| Associate Tenant | NAWAZ MAHBOOB HUSSAIN, Gul (2000)* | | |
| Associate Tenant | SHAMJI, Rahim (2000)* | | |
| Associate Tenant | CHOUDHRY, Kamran (2001)* | | |
| Associate Tenant | ASHRAPH, Sareta (2002) | | |
| Associate Tenant | SHAH, Smita (2002)* | | |
| Associate Tenant | HARRISON, Anthony (2004)* | | |
| Associate Tenant | MCGUINNESS, Terry (2009)* | | |
| Associate Tenant | TONKIN, Dr. Hannah (2013)* | | |
| Associate Tenant | COPITHORNE, Adrienne (2018) | | |
| Associate Tenant | DUNNE, Dr Peter | | |
| Associate Tenant | MALECKA, Dr. Mary* | | |
| | * Associate and door tenants | | |
Lawyer Profiles
| Photo | Name | Position | Profile |
| --- | --- | --- | --- |
| | Greg Ó Ceallaigh | http://www.gardencourtchambers.co.uk/barrister/greg-o-ceallaigh/ | View Profile |
| | Amina Ahmed | http://www.gardencourtchambers.co.uk/barrister/amina-ahmed/ | View Profile |
| | Sareta Ashraph | http://www.gardencourtchambers.co.uk/barrister/sareta-ashraph/ | View Profile |
| | Navita Atreya | http://www.gardencourtchambers.co.uk/barrister/navita-atreya/ | View Profile |
| | Kate Aubrey-Johnson | http://www.gardencourtchambers.co.uk/barrister/kate-aubrey-johnson/ | View Profile |
| | Abigail Bache | http://www.gardencourtchambers.co.uk/barrister/abigail-bache/ | View Profile |
| | Allison Bailey | http://www.gardencourtchambers.co.uk/barrister/allison-bailey/ | View Profile |
| | Tim Baldwin | http://www.gardencourtchambers.co.uk/barrister/tim-baldwin/ | View Profile |
| | Nisha Bambhra | | View Profile |
| | Ali Bandegani | http://www.gardencourtchambers.co.uk/barrister/ali-bandegani/ | View Profile |
| | Courtenay Barklem | https://www.gardencourtchambers.co.uk/barrister/courtenay-barklem/ | View Profile |
| | Ben Beaumont | https://www.gardencourtchambers.co.uk/barrister/ben-beaumont/ | View Profile |
| | Shahida Begum | http://www.gardencourtchambers.co.uk/barrister/shahida-begum/ | View Profile |
| | Adrian Berry | http://www.gardencourtchambers.co.uk/barrister/adrian-berry/ | View Profile |
| | Jacob Bindman | http://www.gardencourtchambers.co.uk/barrister/jacob-bindman/ | View Profile |
| | Henry Blaxland QC | http://www.gardencourtchambers.co.uk/barrister/henry-blaxland-qc/ | View Profile |
| | Nicola Braganza | http://www.gardencourtchambers.co.uk/barrister/nicola-braganza/ | View Profile |
| | Minka Braun | http://www.gardencourtchambers.co.uk/barrister/minka-braun/ | View Profile |
| | Michelle Brewer | http://www.gardencourtchambers.co.uk/barrister/michelle-brewer/ | View Profile |
| | Grace Brown | http://www.gardencourtchambers.co.uk/barrister/grace-brown/ | View Profile |
| | Shereener Browne | https://www.gardencourtchambers.co.uk/barrister/shereener-browne/ | View Profile |
| | Tessa Buchanan | http://www.gardencourtchambers.co.uk/barrister/tessa-buchanan/ | View Profile |
| | Helen Butcher | https://www.gardencourtchambers.co.uk/barrister/helen-butcher/ | View Profile |
| | Miranda Butler | https://www.gardencourtchambers.co.uk/barrister/miranda-butler/ | View Profile |
| | Brenda Campbell QC | http://www.gardencourtchambers.co.uk/barrister/brenda-campbell/ | View Profile |
| | Grace Capel | http://www.gardencourtchambers.co.uk/barrister/grace-capel/ | View Profile |
| | Jo Cecil | http://www.gardencourtchambers.co.uk/barrister/jo-cecil/ | View Profile |
| | Rebecca Chapman | http://www.gardencourtchambers.co.uk/barrister/rebecca-chapman/ | View Profile |
| | Kamran Choudhry | https://www.gardencourtchambers.co.uk/barrister/kamran-choudhry/ | View Profile |
| | Paul Clark | http://www.gardencourtchambers.co.uk/barrister/paul-clark/ | View Profile |
| | Justine Compton | http://www.gardencourtchambers.co.uk/barrister/justine-compton/ | View Profile |
| | Tom Copeland | http://www.gardencourtchambers.co.uk/barrister/thomas-copeland/ | View Profile |
| | Stephen Cottle | http://www.gardencourtchambers.co.uk/barrister/stephen-cottle/ | View Profile |
| | Kathryn Cronin | http://www.gardencourtchambers.co.uk/barrister/kathryn-cronin/ | View Profile |
| | Helen Curtis | http://www.gardencourtchambers.co.uk/barrister/helen-curtis/ | View Profile |
| | Liz Davies | http://www.gardencourtchambers.co.uk/barrister/liz-davies/ | View Profile |
| | Dexter Dias QC | http://www.gardencourtchambers.co.uk/barrister/dexter-dias-qc/ | View Profile |
| | Sorrel Dixon | http://www.gardencourtchambers.co.uk/barrister/sorrel-dixon/ | View Profile |
| | Henry Drayton | http://www.gardencourtchambers.co.uk/barrister/henry-drayton/ | View Profile |
| | Valerie Easty | http://www.gardencourtchambers.co.uk/barrister/valerie-easty/ | View Profile |
| | Andrew Eaton | http://www.gardencourtchambers.co.uk/barrister/andrew-eaton/ | View Profile |
| | David Emanuel QC | http://www.gardencourtchambers.co.uk/barrister/david-emanuel/ | View Profile |
| | William (Bill) Evans | https://www.gardencourtchambers.co.uk/barrister/bill-evans/ | View Profile |
| | Emma Fenn | http://www.gardencourtchambers.co.uk/barrister/emma-fenn/ | View Profile |
| | Edward Fitzpatrick | http://www.gardencourtchambers.co.uk/barrister/edward-fitzpatrick/ | View Profile |
| | Emma Fitzsimons | | View Profile |
| | Helen Foot | http://www.gardencourtchambers.co.uk/barrister/helen-foot/ | View Profile |
| | Laurie Fransman QC | http://www.gardencourtchambers.co.uk/barrister/laurie-fransman-qc/ | View Profile |
| | Russell Fraser | | View Profile |
| | Kevin Gannon | http://www.gardencourtchambers.co.uk/barrister/kevin-gannon/ | View Profile |
| | Mr Mark Gatley | http://www.gardencourtchambers.co.uk/barrister/mark-gatley/ | View Profile |
| | Mark George QC | https://www.gardencourtchambers.co.uk/barrister/mark-george-qc/ | View Profile |
| | Michael Goold | http://www.gardencourtchambers.co.uk/barrister/michael-goold/ | View Profile |
| | Celia Graves | http://www.gardencourtchambers.co.uk/barrister/celia-graves/ | View Profile |
| | Owen Greenhall | http://www.gardencourtchambers.co.uk/barrister/owen-greenhall/ | View Profile |
| | Alex Grigg | http://www.gardencourtchambers.co.uk/barrister/alex-grigg/ | View Profile |
| | Raza Halim | http://www.gardencourtchambers.co.uk/barrister/raza-halim/ | View Profile |
| | Michael Hall | http://www.gardencourtchambers.co.uk/barrister/michael-hall/ | View Profile |
| | Nerida Harford-Bell | http://www.gardencourtchambers.co.uk/barrister/nerida-harford-bell/ | View Profile |
| | Stella Harris | http://www.gardencourtchambers.co.uk/barrister/stella-harris/ | View Profile |
| | Bethan Harris | http://www.gardencourtchambers.co.uk/barrister/bethan-harris/ | View Profile |
| | Anthony Harrison | https://www.gardencourtchambers.co.uk/barrister/anthony-harrison/ | View Profile |
| | Stephanie Harrison QC | http://www.gardencourtchambers.co.uk/barrister/stephanie-harrison-qc/ | View Profile |
| | Carol Hawley | http://www.gardencourtchambers.co.uk/barrister/carol-hawley/ | View Profile |
| | Sarah Hemingway | http://www.gardencourtchambers.co.uk/barrister/sarah-hemingway/ | View Profile |
| | James Holmes | | View Profile |
| | Louise Hooper | http://www.gardencourtchambers.co.uk/barrister/louise-hooper/ | View Profile |
| | Sean Horstead | http://www.gardencourtchambers.co.uk/barrister/sean-horstead/ | View Profile |
| | Bijan Hoshi | http://www.gardencourtchambers.co.uk/barrister/bijan-hoshi/ | View Profile |
| | Michael House | http://www.gardencourtchambers.co.uk/barrister/michael-house/ | View Profile |
| | Michael Ivers | http://www.gardencourtchambers.co.uk/barrister/michael-ivers/ | View Profile |
| | Connor Johnston | http://www.gardencourtchambers.co.uk/barrister/connor-johnston/ | View Profile |
| | David Jones | http://www.gardencourtchambers.co.uk/barrister/david-jones/ | View Profile |
| | Maggie Jones | http://www.gardencourtchambers.co.uk/barrister/maggie-jones/ | View Profile |
| | Peter Jorro | http://www.gardencourtchambers.co.uk/barrister/peter-jorro/ | View Profile |
| | Artis Kakonge | http://www.gardencourtchambers.co.uk/barrister/artis-kakonge/ | View Profile |
| | Stephen Kamlish QC | http://www.gardencourtchambers.co.uk/barrister/stephen-kamlish-qc/ | View Profile |
| | Judy Khan QC | http://www.gardencourtchambers.co.uk/barrister/judy-khan-qc/ | View Profile |
| | Taimour Lay | http://www.gardencourtchambers.co.uk/barrister/taimour-lay/ | View Profile |
| | Gordon Lee | Gordon specialises in Public, Civil and Employment Law. His Public Law practice… | View Profile |
| | Patrick Lewis | http://www.gardencourtchambers.co.uk/barrister/patrick-lewis/ | View Profile |
| | Anya Lewis | http://www.gardencourtchambers.co.uk/barrister/anya-lewis/ | View Profile |
| | Catrin Lewis | http://www.gardencourtchambers.co.uk/barrister/catrin-lewis/ | View Profile |
| | Sharon Love | http://www.gardencourtchambers.co.uk/barrister/sharon-love/ | View Profile |
| | Stephen Lue | http://www.gardencourtchambers.co.uk/barrister/stephen-lue/ | View Profile |
| | Shu Shin Luh | http://www.gardencourtchambers.co.uk/barrister/shu-shin-luh/ | View Profile |
| | Dr. Mary Malecka | https://www.gardencourtchambers.co.uk/barrister/dr-mary-malecka/ | View Profile |
| | Thalia Maragh | | View Profile |
| | Katherine Marks | | View Profile |
| | Stephen Marsh | http://www.gardencourtchambers.co.uk/barrister/stephen-marsh/ | View Profile |
| | Adrian Marshall Williams | http://www.gardencourtchambers.co.uk/barrister/adrian-marshall-williams/ | View Profile |
| | Terry McGuinness | http://www.gardencourtchambers.co.uk/barrister/terry-mcguinness/ | View Profile |
| | Christopher McWatters | http://www.gardencourtchambers.co.uk/barrister/christopher-mcwatters/ | View Profile |
| | Mary Mckeone | https://www.gardencourtchambers.co.uk/barrister/mary-mckeone/ | View Profile |
| | Victoria Meads | http://www.gardencourtchambers.co.uk/barrister/victoria-meads/ | View Profile |
| | James Mehigan | http://www.gardencourtchambers.co.uk/barrister/james-mehigan/ | View Profile |
| | Gráinne Mellon | http://www.gardencourtchambers.co.uk/barrister/grainne-mellon/ | View Profile |
| | Rajiv Menon QC | http://www.gardencourtchambers.co.uk/barrister/rajiv-menon-qc/ | View Profile |
| | Amanda Meusz | http://www.gardencourtchambers.co.uk/barrister/amanda-meusz/ | View Profile |
| | Di Middleton QC | http://www.gardencourtchambers.co.uk/barrister/di-middleton/ | View Profile |
| | Alia K. A. Mohammad | | View Profile |
| | Keir Monteith QC | http://www.gardencourtchambers.co.uk/barrister/keir-monteith/ | View Profile |
| | Maria Moodie | http://www.gardencourtchambers.co.uk/barrister/maria-moodie/ | View Profile |
| | Anna Morris | http://www.gardencourtchambers.co.uk/barrister/anna-morris/ | View Profile |
| | Una Morris | http://www.gardencourtchambers.co.uk/barrister/una-morris/ | View Profile |
| | Piers Mostyn | http://www.gardencourtchambers.co.uk/barrister/piers-mostyn/ | View Profile |
| | Hugh Mullan | | View Profile |
| | Allison Munroe QC | http://www.gardencourtchambers.co.uk/barrister/allison-munroe/ | View Profile |
| | Maya Naidoo | http://www.gardencourtchambers.co.uk/barrister/maya-naidoo/ | View Profile |
| | Sonali Naik QC | http://www.gardencourtchambers.co.uk/barrister/sonali-naik/ | View Profile |
| | Ali Naseem Bajwa QC | http://www.gardencourtchambers.co.uk/barrister/ali-naseem-bajwa-qc/ | View Profile |
| | Gul Nawaz Mahboob Hussain | https://www.gardencourtchambers.co.uk/barrister/gul-nawaz-mahboob-hussain/ | View Profile |
| | Giles Newell | http://www.gardencourtchambers.co.uk/barrister/giles-newell/ | View Profile |
| | Catherine Oborne | http://www.gardencourtchambers.co.uk/barrister/catherine-oborne/ | View Profile |
| | Ifeanyi Odogwu | http://www.gardencourtchambers.co.uk/barrister/ifeanyi-odogwu/ | View Profile |
| | Femi Omere | http://www.gardencourtchambers.co.uk/barrister/femi-omere/ | View Profile |
| | Ann Osborne | | View Profile |
| | Catherine O'Donnell | http://www.gardencourtchambers.co.uk/barrister/catherine-odonnell/ | View Profile |
| | Sam Parham | http://www.gardencourtchambers.co.uk/barrister/sam-parham/ | View Profile |
| | Icah Peart QC | http://www.gardencourtchambers.co.uk/barrister/icah-peart-qc/ | View Profile |
| | Ian Peddie QC | http://www.gardencourtchambers.co.uk/barrister/ian-peddie-qc/ | View Profile |
| | Alistair Polson | http://www.gardencourtchambers.co.uk/barrister/alistair-polson/ | View Profile |
| | Bryony Poynor | http://www.gardencourtchambers.co.uk/barrister/bryony-poynor/ | View Profile |
| | Ravinder Rahal | http://www.gardencourtchambers.co.uk/barrister/ravinder-rahal/ | View Profile |
| | David Renton | http://www.gardencourtchambers.co.uk/barrister/david-renton/ | View Profile |
| | Richard Reynolds | http://www.gardencourtchambers.co.uk/barrister/richard-reynolds/ | View Profile |
| | Sam Robinson | http://www.gardencourtchambers.co.uk/barrister/sam-robinson/ | View Profile |
| | Patrick Roche | http://www.gardencourtchambers.co.uk/barrister/patrick-roche/ | View Profile |
| | Alex Rose | http://www.gardencourtchambers.co.uk/barrister/alex-rose/ | View Profile |
| | Hannah Rought-Brooks | http://www.gardencourtchambers.co.uk/barrister/hannah-rought-brooks/ | View Profile |
| | Peter Rowlands | http://www.gardencourtchambers.co.uk/barrister/peter-rowlands/ | View Profile |
| | Marguerite Russell | http://www.gardencourtchambers.co.uk/barrister/marguerite-russell/ | View Profile |
| | Desmond Rutledge | http://www.gardencourtchambers.co.uk/barrister/desmond-rutledge/ | View Profile |
| | Irena Sabic | http://www.gardencourtchambers.co.uk/barrister/irena-sabic/ | View Profile |
| | Lyndsey Sambrooks-Wright | https://www.gardencourtchambers.co.uk/barrister/lyndsey-sambrooks-wright/ | View Profile |
| | Maha Sardar | | View Profile |
| | Mai-Ling Savage | | View Profile |
| | Sadat Sayeed | http://www.gardencourtchambers.co.uk/barrister/sadat-sayeed/ | View Profile |
| | James Scobie QC | http://www.gardencourtchambers.co.uk/barrister/james-scobie-qc/ | View Profile |
| | Duran Seddon | http://www.gardencourtchambers.co.uk/barrister/duran-seddon/ | View Profile |
| | David Sellwood | | View Profile |
| | Marina Sergides | http://www.gardencourtchambers.co.uk/barrister/marina-sergides/ | View Profile |
| | Smita Shah | http://www.gardencourtchambers.co.uk/barrister/smita-shah/ | View Profile |
| | Alex Sharpe | https://www.gardencourtchambers.co.uk/barrister/alex-sharpe/ | View Profile |
| | Maya Sikand | http://www.gardencourtchambers.co.uk/barrister/maya-sikand/ | View Profile |
| | Stephen Simblet QC | http://www.gardencourtchambers.co.uk/barrister/stephen-simblet/ | View Profile |
| | Mukhtiar Singh | | View Profile |
| | Abigail Smith | http://www.gardencourtchambers.co.uk/barrister/abigail-smith/ | View Profile |
| | Bansi Soni | http://www.gardencourtchambers.co.uk/barrister/bansi-soni/ | View Profile |
| | Tom Stoate | http://www.gardencourtchambers.co.uk/barrister/tom-stoate/ | View Profile |
| | Mark Symes | http://www.gardencourtchambers.co.uk/barrister/mark-symes/ | View Profile |
| | William Tautz | http://www.gardencourtchambers.co.uk/barrister/william-tautz/ | View Profile |
| | Alex Taylor-Camara | http://www.gardencourtchambers.co.uk/barrister/alex-taylor-camara/ | View Profile |
| | Rajeev Thacker | http://www.gardencourtchambers.co.uk/barrister/rajeev-thacker/ | View Profile |
| | Leslie Thomas QC | http://www.gardencourtchambers.co.uk/barrister/leslie-thomas/ | View Profile |
| | Ronan Toal | http://www.gardencourtchambers.co.uk/barrister/ronan-toal/ | View Profile |
| | Dr. Hannah Tonkin | https://www.gardencourtchambers.co.uk/barrister/hannah-tonkin/ | View Profile |
| | Nicos Trimikliniotis | https://www.gardencourtchambers.co.uk/barrister/nicos-trimikliniotis/ | View Profile |
| | Paul Troop | http://www.gardencourtchambers.co.uk/barrister/paul-troop/ | View Profile |
| | Michael Turner QC | http://www.gardencourtchambers.co.uk/barrister/michael-turner-qc/ | View Profile |
| | Jacqueline Vallejo | http://www.gardencourtchambers.co.uk/barrister/jacqueline-vallejo/ | View Profile |
| | Anthony Vaughan | http://www.gardencourtchambers.co.uk/barrister/anthony-vaughan/ | View Profile |
| | Clare Wade QC | http://www.gardencourtchambers.co.uk/barrister/clare-wade/ | View Profile |
| | Tom Wainwright | http://www.gardencourtchambers.co.uk/barrister/tom-wainwright/ | View Profile |
| | Monifa Walters-Thompson | https://www.gardencourtchambers.co.uk/barrister/monifa-walters-thompson/ | View Profile |
| | Malek Wan Daud | http://www.gardencourtchambers.co.uk/barrister/malek-wan-daud/ | View Profile |
| | Christian Wasunna | http://www.gardencourtchambers.co.uk/barrister/christian-wasunna/ | View Profile |
| | David Watkinson | https://www.gardencourtchambers.co.uk/barrister/david-watkinson/ | View Profile |
| | Amanda Weston QC | http://www.gardencourtchambers.co.uk/barrister/amanda-weston/ | View Profile |
| | Lucie Wibberley | | View Profile |
| | Peter Wilcock QC | http://www.gardencourtchambers.co.uk/barrister/peter-wilcock-qc/ | View Profile |
| | Jo Wilding | http://www.gardencourtchambers.co.uk/barrister/jo-wilding/ | View Profile |
| | Marc Willers QC | http://www.gardencourtchambers.co.uk/barrister/marc-willers/ | View Profile |
| | Felicity Williams | http://www.gardencourtchambers.co.uk/barrister/felicity-williams/ | View Profile |
| | Christopher Williams | http://www.gardencourtchambers.co.uk/barrister/christopher-williams/ | View Profile |
| | Rebekah Wilson | http://www.gardencourtchambers.co.uk/barrister/rebekah-wilson/ | View Profile |
| | Gerwyn Wise | | View Profile |
| | Naomi Wiseman | | View Profile |
| | Elizabeth Woodcraft | https://www.gardencourtchambers.co.uk/barrister/elizabeth-woodcraft/ | View Profile |
| | Nick Wrack | http://www.gardencourtchambers.co.uk/barrister/nick-wrack/ | View Profile |
| | Colin Yeo | http://www.gardencourtchambers.co.uk/barrister/colin-yeo/ | View Profile |
| | Hossein Zahir QC | https://www.gardencourtchambers.co.uk/barrister/hossein-zahir/  | View Profile |
| | Lalith de Kauwe | http://www.gardencourtchambers.co.uk/barrister/lalith-de-kauwe/ | View Profile |
Top Tier Set Rankings
Set Rankings