Tanfield Chambers > London, England > Set Profile
Tanfield Chambers
Offices

Tanfield Chambers
2-5 WARWICK COURT
LONDON
WC1R 5DJ
England
Tanfield Chambers > The Legal 500
Rankings
Tanfield Chambers
is a focused property set with strong expertise across residential landlord and tenant work, real property, and commercial real estate disputes, alongside specialist areas such as party walls. Head of chambers
Philip Rainey QC
and
Ellodie Gibbons
represented the landlord in
Sequent Nominees Ltd (Formerly Rotrust Nominees Ltd) v Hautford Ltd
before the Supreme Court, securing a ruling preventing a tenant from obtaining planning permission without the landlord's permission. Another major case for Rainey QC was the successful in the Court of Appeal in enfranchisement case
LM Homes v Queen Court Freehold Company Ltd
, which also featured
Carl Fain
on the counsel team for the tenants. 
Kerry Bretherton QC
is representing the hotel in
Poste Hotels v Cousins
, a High Court case relating to rights of way, arguing that the hotel owner had acquired by prescription a right of way over the cul-de-sac giving access to the laundry, which had been repeatedly blocked by the opponent's car, which both parties have sought permission to appeal to the Court of Appeal.
Christopher Heather QC
continues to represent the restaurant chain in the
Performance Retail (General Partner) Ltd v Wagamama Ltd
case relating to interpretations of a lease agreement.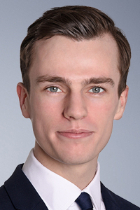 Edward Blakeney
  -
Tanfield Chambers
'
Ed is excellent; a star of the future. Unflappable, hard working, willing to get stuck in, clever and easy to work with.
'
Ranked: Tier 1
Testimonials
Set
'They have real strength in residential landlord and tenant including leaseholds. The volume and quality of their commercial property and real property work has improved.'
'This set is incredible and I only have good things to say about them, we always receive a very high level of service from both barristers and clerks. I would always come to Tanfield for residential matters and am keen to use them more on the commercial real estate disputes I am dealing with.'
'Tanfield Chambers are very easy to work with and our firm has an excellent working relationship with Counsel and clerks alike. The advice and advocacy from the chambers is exemplary and they are noted for making Counsel available to assist with matters at short notice when required.'
'Without exception every barrister i have instructed within Tanfield has been first class. They are all extremely easy to work with and nothing is ever too much of a problem.'
Clerking
'I work mainly with Alex Southern who is brilliant and always finds the right counsel for the job – he knows his set and their skills very well – he also seems to know which counsel will work best for particular cases.'
'Richard Powell is a star. Nothing is too much trouble.'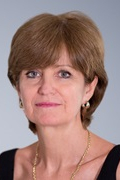 Kerstin Boyd
-
Tanfield Chambers
'
Kerstin is conscientious and provides realistic advice from the outset. A junior who will always go the extra mile to ensure the best case is presented.
'
Ranked: Tier 4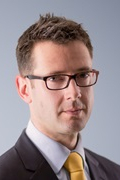 Gwyn Evans
-
Tanfield Chambers
'
Gwyn is details-orientated and able to distil complex information in a clear and concise way. A barrister who inspires confidence easily.
'
Ranked: Tier 4

Gerald Wilson
-
Tanfield Chambers
'
Gerald is exceptionally strong with tax issues, and he puts clients at ease, explaining each case at the right level of complexity for each client.
'
Ranked: Tier 4
Ranked: Tier 4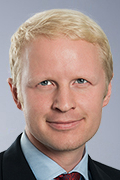 Sam Madge-Wyld
-
Tanfield Chambers
'
Sam has broad expertise in all matters relating to social housing. Sam is capable of spotting the important points in cases that might otherwise seem unwinnable.
'
Ranked: Tier 4
Tanfield Chambers >
Set Profile
Tanfield Chambers is a specialist property set and a 'force to be reckoned with' in real estate litigation. Operating from its own, member-owned premises just outside Gray's Inn, Tanfield adopts a flexible and 'unfussy' approach, and is committed to excellent client care. All members, from its silks to its 'junior juniors', pride themselves on being open, friendly and approachable, and are supported by a responsive and helpful practice management team.
Types of work undertaken: The core of Tanfield's work is real estate litigation, including commercial landlord and tenant, mortgages and securities, contractual sale of land, development agreements, overage, agricultural law, easements, public rights of way, restrictive covenants, boundary disputes, party walls, rights of light, trusts of land, service charges, residential landlord and tenant, leasehold enfranchisement, right to manage and social housing. The work extends into professional negligence, commercial and ADR and administrative law. Under the wing of its main specialism, Tanfield has a thriving private client and matrimonial finance practice and specialists in the Court of Protection.
Members of chambers write and lecture widely on real property issues and related topics. Recent/forthcoming publications include Service Charges and Management: Law and Practice, (4th ed); The Law and Practice of Party Walls; Megarry's Manual of the Law of Real Property (9th ed) and Residential Possession Proceedings (10th ed).
The majority of members accept direct access instructions in appropriate cases.
Main Contacts
| Department | Name | Email | Telephone |
| --- | --- | --- | --- |
| Chambers director | Eamonn Kelly | | |
| Head of Chambers | RAINEY QC, Philip (1990) | | |
| Members of Chambers | MITCHELL QC, Iain (2012) | | |
| Members of Chambers | BRETHERTON QC, Kerry (2016) | | |
| Members of Chambers | HEATHER QC, Christopher (2017) | | |
| Members of Chambers | BUTLER QC, Andrew (2018) | | |
| Members of Chambers | POLLI QC, Timothy (2018) | | |
| Members of Chambers | ISAAC QC, Nicholas (2019) | | |
| Members of Chambers | GUY, David (1972) | | |
| Members of Chambers | MONKCOM, Stephen (1974) | | |
| Members of Chambers | DENCER, Mark (1978) | | |
| Members of Chambers | BOYD, Kerstin (1979) | | |
| Members of Chambers | JOSEPH, Charles (1980) | | |
| Members of Chambers | REID, Sebastian (1982) | | |
| Members of Chambers | BAILEY, Michael (1986) | | |
| Members of Chambers | LOVEDAY, Mark (1986) | | |
| Members of Chambers | BAMFORD, Christopher (1987) | | |
| Members of Chambers | BUCK, John (1987) | | |
| Members of Chambers | BUCKPITT, Michael (1988) | | |
| Members of Chambers | MAYNARD, Christopher (1988) | | |
| Members of Chambers | WILSON, Gerald (1989) | | |
| Members of Chambers | ALIKER, Phillip (1990) | | |
| Members of Chambers | MACLAREN, Catriona (1993) | | |
| Members of Chambers | GALLAGHER, Stan (1994) | | |
| Members of Chambers | JONES, Karen (1995) | | |
| Members of Chambers | BOWKER, Robert (1995) | | |
| Members of Chambers | DOVAR, Daniel (1997) | | |
| Members of Chambers | FIELDSEND, James (1997) | | |
| Members of Chambers | HARRISON, Piers (1997) | | |
| Members of Chambers | POLLI, Timothy (1997) | | |
| Members of Chambers | FRAME, Stuart (1997) | | |
| Members of Chambers | MUIR, Nicola (1998) | | |
| Members of Chambers | HORMAECHE, Alex (1998) | | |
| Members of Chambers | CARR, Adrian (1999) | | |
| Members of Chambers | GIBBONS, Ellodie (1999) | | |
| Members of Chambers | GLOVER, Marc (1999) | | |
| Members of Chambers | CATTERMOLE, Rebecca (1999) | | |
| Members of Chambers | FAIN, Carl (2001) | | |
| Members of Chambers | MURPHY, Olivia (2001) | | |
| Members of Chambers | CARPENTER-LEITCH, Tom (2002) | | |
| Members of Chambers | HAMMOND, Tim (2003) | | |
| Members of Chambers | GOURLAY, Amanda (2004) | | |
| Members of Chambers | UPTON, Jonathan (2004) | | |
| Members of Chambers | de CORDOVA, Gemma (2006) | | |
| Members of Chambers | LEAR, Estelle (2006) | | |
| Members of Chambers | WALSH, Michael (2006) | | |
| Members of Chambers | EVANS, Gwyn (2007) | | |
| Members of Chambers | JABBARI, Sara (2007) | | |
| Members of Chambers | MADGE-WYLD, Sam (2008) | | |
| Members of Chambers | DOLIVEUX, Diane (2011) | | |
| Members of Chambers | ALFORD, Richard (2011) | | |
| Members of Chambers | HAMERTON-STOVE, James (2012) | | |
| Members of Chambers | GRANBY, Richard (2012) | | |
| Members of Chambers | GRAY, Katie (2013) | | |
| Members of Chambers | CUNNINGHAM, Robyn (2014) | | |
| Members of Chambers | BEETSON, Will (2015) | | |
| Members of Chambers | CASTLE, James (2015) | | |
| Members of Chambers | SHERIDAN, Chloe (2015) | | |
| Members of Chambers | BLAKENEY, Edward (2017) | | |
| Members of Chambers | HAYDEN-COOK, Mitchell (2016) | | |
| Members of Chambers | EDMONDS, Ceri (2017) | | |
Barrister Profiles
| Photo | Name | Position | Profile |
| --- | --- | --- | --- |
| | Richard Alford | Employment; general commercial litigation; company law | View Profile |
| | Phillip Aliker | His practice comprises multi-jurisdictional commercial contractual disputes for corporations and governments of… | View Profile |
| | Michael Bailey | Michael qualified in 1986 and has always had a wide ranging common… | View Profile |
| | Christopher Bamford | Christopher's practice focuses on personal injury and employment, as well as gaming… | View Profile |
| | Will Beetson | Having established a busy practice at another leading set, Will was recruited… | View Profile |
| | Edward Blakeney | Edward joined Chambers in September 2018, having been supervised by Timothy Polli QC, Mark… | View Profile |
| | Robert Bowker | Robert Bowker has nearly 20 years' experience in property-related work. He was… | View Profile |
| | Kerstin Boyd | Kerstin has three principal areas of practice: private client, clinical negligence and… | View Profile |
| | Kerry Bretherton | Kerry' s work Is in the field of commercial and residential property… | View Profile |
| | John Buck | Junior Counsel | View Profile |
| | Michael Buckpitt | Property litigation in particular: Real property – all issues concerning real property… | View Profile |
| | Andrew Butler | All aspects of commercial and property litigation, with a particular emphasis on… | View Profile |
| | Tom Carpenter-Leitch | Tom has built up a niche area of expertise within Insolvency law,… | View Profile |
| | Adrian Carr | Adrian has broad experience in all aspects of landlord & tenant, real… | View Profile |
| | James Castle | James Castle accepts instructions in all areas of property law, with a… | View Profile |
| | Rebecca Cattermole | All aspects of commercial and residential property litigation (including agriculture and housing).… | View Profile |
| | Christopher Coney | In addition to general common law and Chancery work, all areas of… | View Profile |
| | Robyn Cunningham | Robyn Cunningham completed pupillage at Tanfield Chambers under the supervision of Adrian Carr, Piers… | View Profile |
| | Mark Dencer | Mark Dencer is Counsel of choice for a variety of London and… | View Profile |
| | Diane Doliveux | Diane joined Tanfield in September 2015 on successful completion of her pupillage.… | View Profile |
| | Daniel Dovar | Specialising in real property and leasehold law with an emphasis on landlord… | View Profile |
| | Ceri Edmonds | Ceri Edmonds joined Chambers in September 2019 on successful completion of her… | View Profile |
| | Gwyn Evans | A member of the private client team at Tanfield Chambers, Gwyn specialises… | View Profile |
| | Carl Ian Fain | Property and chancery practice with a focus on landlord and tenant. Work… | View Profile |
| | James Fieldsend | Landlord and tenant (both commercial and resldential): property ownership (legal and equitable);leasehold… | View Profile |
| | Stuart Frame | Stuart Frame has a Real Property practice based on neighbouring land disputes… | View Profile |
| | Stan Gallagher | Practice is exclusively in the field of real property and related areas,… | View Profile |
| | Ellodie Gibbons | Property litigation (including property-related professional negligence). Particular expertise in leasehold enfranchisement, right… | View Profile |
| | Marc Glover | All aspects of property, commercial and company litigation. Within property, a particular… | View Profile |
| | Amanda Gourlay | All areas of landlord and tenant, with particular emphasis on residential and… | View Profile |
| | Richard Granby | Richard Granby's practice encompasses all of Chambers' core practice areas spanning the… | View Profile |
| | Katie Gray | Having completed pupillage in Chambers, Katie became a junior tenant in 2014… | View Profile |
| | David Guy | Every type of commercial and common law case in the High Court… | View Profile |
| | James Hamerton-Stove | James has a busy practice in the full range of Chambers' work.… | View Profile |
| | Tim Mark Hammond | Property – litigation; property – landlord and tenant. | View Profile |
| | Piers Harrison | Piers's practice covers all areas of property law. He has a particular… | View Profile |
| | Mitchell Hayden-Cook | Mitchell Hayden-Cook commenced his third-six pupillage at Tanfield in September 2018, having… | View Profile |
| | Christopher Heather | Landlord and tenant (commercial, residential, and enfranchisement) real property and associated professional… | View Profile |
| | Alejandra Hormaeche | | View Profile |
| | Nicholas Isaac | As a property litigator with extensive experience in all aspects of property… | View Profile |
| | Sara Jabbari | Sara Jabbari joined Chambers in 2011 and developed a specialist property practice… | View Profile |
| | Gareth Jones | Gareth is an associate tenant at Tanfield and focuses his practice on… | View Profile |
| | Karen Jones | As former chief legal adviser to the Country Land and Business Association… | View Profile |
| | Charles Joseph | Commercial and business law; real property and related areas; arbitration; bankruptcy and… | View Profile |
| | Estelle Lear | Estelle has experience in all areas of family law and has appeared… | View Profile |
| | Mark Loveday | Property law, with a particular emphasis on enfranchisement, service charges and management,… | View Profile |
| | Catriona MacLaren | Catriona's practice divides between private client and employment law. Private Client Within… | View Profile |
| | Sam Madge-Wyld | All aspects of residential and commercial landlord and tenant and real property… | View Profile |
| | Christopher Maynard | Specialist advice and advocacy, principally in the field of property litigation, for… | View Profile |
| | Iain Mitchell | Iain G Mitchell QC was called to the Scottish Bar in 1976,… | View Profile |
| | Stephen Monkcom | Stephen has been included as an expert in licensing, particularly betting, gaming… | View Profile |
| | Nicola Muir | All aspects of residential and commercial property litigation including landlord and tenant… | View Profile |
| | Olivia Murphy | Olivia Murphy has been a specialist Family practitioner since pupillage. She has… | View Profile |
| | Timothy Polli | Real property disputes concerning boundaries, adverse possession, easements and restrictive covenants (for… | View Profile |
| | Philip Rainey | All aspects of commercial and residential property litigation (including social housing); also… | View Profile |
| | Sebastian Reid | Civil common law with occasional forays into matrimonial finance and children. Main… | View Profile |
| | Chloe Sheridan | Chloe Sheridan is developing a broad property and commercial practice. In March… | View Profile |
| | Jonathan Upton | Jonathan specialises in property disputes. He has been recognised as a Leading… | View Profile |
| | Michael Walsh | Michael's practice encompasses all aspects of the law of property and associated… | View Profile |
| | Gerald Wilson | Gerald Wilson specialises in family and property law, focusing on matrimonial finance,… | View Profile |
| | Gemma de Cordova | Property litigation (commercial and residential); business and commercial; general chancery; mediation. Gemma… | View Profile |