Set Profile > Fountain Court Chambers > London, England
Fountain Court Chambers
Offices

Fountain Court Chambers
FOUNTAIN COURT, TEMPLE
LONDON
EC4Y 9DH
England
Fountain Court Chambers > The Legal 500
Rankings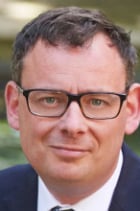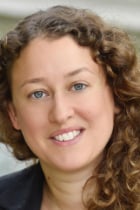 Ranked: Tier 3
Ranked: Tier 3

Described by clients as a 'brilliant set' which is 'full of stars', Fountain Court Chambers displays expertise across commercial disputes and regulation cases, as well as aviation claims involving disaster and catastrophic losses and damage. Akhil Shah QC was instructed by the liquidators of Thomas Cook Airlines to assist in securing its slots at leading airports; in 2019, he led an expedited judicial review application brought by Manchester Airport against the CAA and Thomas Cook in which Shah represented the airline's interests. Elsewhere, John Taylor QC led Ben Lynch in Blanche v Easyjet, a Court of Appeal test case concerning the interpretation of common rules on compensation and assistance to airline passengers in the event of delayed or cancelled flights.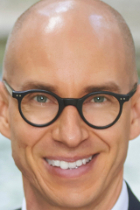 Ranked: Tier 1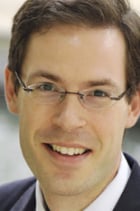 Ranked: Tier 1

Ranked: Tier 2

Ranked: Tier 3
Fountain Court Chambers is 'a go-to set for the banking, financial services and financial crime fields', with 'enormous strength in depth from junior to senior leading counsel'. Clients note that 'the set has a knack for attracting the best of the best – who also happen to be nice people'. Major cases include Law Debenture v Ukraine, in which Bankim Thanki QC and Simon Atrill defended the Ukraine on a $3bn Eurobond loan default claim. Another highlight was Arena Plaza Jersey Limited Partnership and others v N M Rothschild & Sons Limited and others, where Patricia Robertson QC and Natasha Bennett successfully defended NM Rothschild.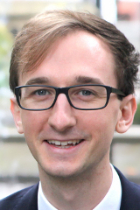 Ranked: Tier 1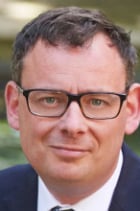 Fountain Court Chambers is 'rightly among the leading commercial sets' with 'an abundance of talent and depth'. The barristers 'are at the top of their game' and the set is commended for having 'done a huge amount in recent years to promote and recruit women, making them one of the most gender-diverse sets at the commercial bar'. A recent highlight was Regeneration Investment Fund for Wales LLP v (1) Amber Fund Management and (2) Lambert Smith Hampton Group in which Anneliese Day QC and Natasha Bennett are representing Amber Fund Management. Charles Bear QC and Ian Bergson achieved a notable success in the Supreme Court in One Step v Morris-Garner.
Fountain Court Chambers >
Set Profile
Fountain Court Chambers is a leading commercial set of chambers with 90 barristers, including 42 silks. Its core work is commercial, with members advising and representing clients in business disputes of all kinds, domestic and international, and at all levels.
The set: Members of Fountain Court Chambers appear in courts and tribunals of all levels, from complex, high-value commercial disputes in the High Court, Court of Appeal and Supreme Court, to county court and tribunal work. Members have experience of sitting as arbitrators, mediators and dealing with other forms of alternative dispute resolution. Members regularly work abroad, not only in international arbitrations but also as advocates in overseas jurisdictions including Dubai, Hong Kong, Singapore, New York, the British Virgin and Cayman Islands, Northern Ireland and in the European Court of Justice.
The size of chambers, and the range of experience of its members, enables Fountain Court to assemble balanced teams of counsel to suit the requirements of individual cases.
Prominent former members include Lord Bingham and many other current and former Lords Justice of Appeal and High Court judges along with a Lord Justice of the UK Supreme Court. Door tenant Michael Brindle QC is president of the Abu Dhabi Global Market appeals panel, while Michael Crane QC is chairman of the Takeover Panel.
Chambers has been instructed by the UK government, leading local authorities, the general counsel of FTSE 100 companies and major and boutique international and domestic law firms.
Types of work undertaken: Members are recognised leaders in the fields of Administrative & Public Law; Aviation & Travel; Banking & Finance; Civil Fraud; Commercial Crime; Commercial Dispute Resolution; Financial Services; Insurance & Reinsurance; International Arbitration; Offshore; Professional Discipline; Professional Negligence; and Regulatory & Investigations. They are also notable for the wide range of other civil work undertaken, including Company, Restructuring & Insolvency; Construction & Energy; Competition; Employment; Media, Entertainment & Sport; Product Liability; Technology and Tax. Many Fountain Court members are regularly appointed as arbitrators in complex, high-value international arbitrations, or as mediators.
Aviation & Travel: Fountain Court members have significant expertise in the aviation and travel sectors, including in relation to aviation commercial disputes; claims involving disasters, catastrophic / extensive loss and damage; disputes linked to economic downturns; aviation insurance and reinsurance; aviation and travel regulation; and issues of public law.
Banking & Finance: Fountain Court is at the forefront of banking and financial disputes, including retail and investment banking. It is a core specialism of the set which has a reputation for large-scale, test-case litigation involving some of the world's most prestigious financial institutions.
Commercial Dispute Resolution: All members at Fountain Court advise on commercial disputes including litigation, arbitration, mediation and other forms of alternative dispute resolution. Specific areas of specialism include complex contractual disputes, fraud and negligence claims plus niche areas such as privilege and conflicts of law.
Commercial Crime: Uniquely within the Bar's 'Magic Circle', Fountain Court is a leader in corporate and individual commercial crime. It specialises in the crossover between criminal, civil and regulatory liabilities and remedies/sanctions that are now such an important feature of business.
Company, Restructuring & Insolvency: Many members have long-standing experience of advising on company law issues, restructuring and insolvency both in the context of commercial litigation and issues of a more specialist nature. Fountain Court members have advised in connection with many of the high-profile collapses of recent years including Thomas Cook, Monarch Airlines, Northern Rock, Lehman Brothers, Farepak and British Steel.
Insurance & Reinsurance: This is a core specialist area for Fountain Court, both in litigation and arbitration. Members' experience includes cases relating to coverage and disputes surrounding liability, across all lines of business. Members are often involved in some of the most cutting edge and precedent setting insurance matters, including the FCA test case regarding business interruption claims arising out of the COVID-19 pandemic.
International Arbitration:  Members have a wide range of experience acting in arbitrations, in litigation concerning arbitrations, and as arbitrators. The high values involved in the arbitral practices of our leading barristers have seen them act on claims valued in the billions.
Offshore: Members regularly undertake cases both for or against foreign corporations and high-net-worth individuals who have also instructed litigation practices to represent them in defending their onshore and offshore interests.
Professional Discipline: Members regularly act both for and against regulators in relation to claims against, and investigations into, professionals and have been involved in some of the most significant and high-profile matters in recent times, across a variety of professions.
Professional Negligence: Representing professionals in relation to negligence claims is a long-standing area of specialism for members of Fountain Court, with barristers acting on cases involving the legal, accountancy, construction, insurance and other sectors.
International 
Fountain Court is a set with an excellent reputation for its international work. Covering many diverse practice areas including Aviation & Travel; Banking & Finance; Company, Restructuring & Insolvency; Commercial Dispute Resolution; Construction & Energy; Offshore and Technology, the set provides experienced advice, counsel and arbitration through all levels of call.
International Appointments: Michael Brindle QC is the President of the recently created Abu Dhabi Global Market appeals panel. Patricia Robertson QC has also been appointed as a member of that panel as well as, since 2019, being a member of the Advisory Panel on legal regulatory matters for the Astana International Financial Centre.
Members are called to the Bar in a wide variety of jurisdictions including Asia, Africa, the Caribbean, Europe, Latin America, the Middle East and Russia.
Offshore: Members have predominantly acted offshore for institutional and corporate clients, but also in cases involving representation of ultra-high net worth individuals, for example acting in cases involving significant Russian investors. In recent years, members of chambers have received instructions in relation to substantial offshore cases from some of the largest mainstream US and UK litigation firms, as well as from (or working in conjunction with) many offshore firms.
International Arbitration: Members regularly act in arbitrations with an international dimension. As well as acting in London arbitrations, many members have experience of acting in arbitrations conducted in foreign jurisdictions; similarly, members have experience of acting in arbitrations where the subject matter of the dispute is governed by a foreign law.
Given the growth in the number of international commercial disputes being referred to the Singapore International Arbitration Centre and the creation of the Singapore International Commercial Court in 2013, the set has had a physical presence in Singapore since September 2014.
Outside of Singapore, individual members have seen multi-jurisdictional cases involving a variety of jurisdictions including India, Switzerland, the UAE, Russia, Turkey and Israel, in disputes involving a wide range of sectors, including property, aviation, construction, shipping, financial services, international supply contracts, telecommunications and insurance. Work in the DIFC Courts and arbitral institutions has seen a particular increase, with members appearing in the DIAC.
International Arbitrators: Many members of Chambers have accepted appointments as arbitrators, and many of them are highly experienced arbitrators with strong reputations in the market.
Notable international cases include:
The Law Debenture Trust Corporation plc v. Ukraine UKSC 2018/0192: Acting for the Ukraine in the $3 billion Eurobond claim brought by Law Debenture on behalf of the Russian Federation and heard in the Supreme Court in December 2019. This was the longest Supreme Court hearing of any non-public law case during 2019, which illustrated its importance and the breadth of issues involved.
Arnage Holdings & Others v Walkers (A Firm): Defending one of the leading legal firms in the Cayman Islands in a long-running $400 million negligence suit brought by one of the richest families in Brazil. The case involves multiple international elements arising out of what has been described as Brazil's "trial of the century" and includes extensive allegations of political corruption against a major Brazilian bank and its former owners. This is one of the largest and most long-running and high-profile negligence actions ever brought in the Cayman Islands.
Cowan v Equis Special LP & Ors: Very high-value (over $440 million) fraud action involving a range of leading silks in the offshore world. The jurisdiction decision is now one of the leading Cayman authorities on permission to serve out and the meaning and effect of material non-disclosure at ex parte The claim involved parallel proceedings in Cayman and Hong Kong.
Shrimpton v Scriven, Dragon Capital & Ors: High-value unfair prejudice petition between the founders of Vietnam's leading private equity fund, based in Hong Kong. This was a heavyweight and highly complex shareholder dispute fought between some of the leading offshore QCs, raising numerous novel points of law and involving a truly international background.
Nanfong International Investments Ltd: Successfully acting (both in Cayman and Samoa) to oppose a winding up petition presented against one company in a conglomerate. Successfully appealed to the Cayman Islands Court of Appeal who made an order staying the Cayman winding up petition so that proceedings in Samoa could be concluded. Subsequent five day trial in Samoa. This was one of the first such cases to be heard by the Samoan Supreme Court and it has helped to develop the jurisprudence and capability of Samoa to establish it as an offshore financial centre.
Gao v China Biologic Products Holdings: Successfully acting for the defendant in high profile proceedings in the Cayman Islands Grand Court.  The defendant is a company listed on NASDAQ and is involved in the research, development and manufacture of human plasma-based biopharmaceutical products in China. The plaintiff is the former CEO and he sued the company on the basis that a very recent share issue was conducted for improper purposes so as to thwart his consortium's takeover offer. This was highly significant company law case, not just for the Cayman Islands but for England too.
Turks & Caicos Financial Services Commission v Caicos General Insurance Company Ltd: Acting for the Turks & Caicos Financial Services Commission in relation to a dispute concerning licence conditions imposed on insurance companies conducting insurance business in the Turks & Caicos Islands.
Ieremeieva v Estera, Lagur and Ivakhiv: Acting for two Ukrainian oligarchs (Mr Lagur and Mr Ivakhiv) in a dispute in the BVI concerning the operation of a trust and the ownership of various Ukrainian businesses, the value of which is said to exceed $800 million. The allegations include ones of forgery, sham and dishonest assistance in breach of trust and fiduciary duty.
Barthelemy Holdings v Duet Group Limited: Claim by BH for breach of warranties under an Investment Agreement concerning the purchase and building of a hotel in St Barts, in the Caribbean. The trial lasted five – six weeks and judgment was given by Waksman J, upholding parts of the claim.
AHAB v Saad & Ors: This is the largest fraud case ever to be tried in Cayman Islands, and the six-week appeal was heard by the Cayman Islands Court of Appeal in May-June 2019; judgment was reserved.
Goodman v DRS Governance: A $120 million claim in the Cayman Islands relating to the collapse of the Axiom Legal Financing Fund.
Sonera v Cukorova: Acting in this litigation which involves the enforcement of a US$1 billion ICC award. The case has generated a considerable number of rulings in the British Virgin Islands, including several appeals to both the BVI Court of Appeal and Privy Council in London; the case is a good example of the substantial arbitration-related disputes in which Members are regularly involved.
The CLICO Inquiry: Instructed in the inquiry in Trinidad and Tobago, concerning the circumstances in which major banking and insurance companies based in Trinidad and Tobago sustained losses totalling billions of dollars.
Main Contacts
| Department | Name | Email | Telephone |
| --- | --- | --- | --- |
| Senior clerk | Alex Taylor | | |
| Chambers administrator | Julie Parker | | |
| Member of Chambers | LISSACK QC, Richard (1978) (QC 1994) | | |
| Member of Chambers | RAILTON QC, David (1979) (QC 1996) | | |
| Member of Chambers | DUTTON CBE QC, Timothy (1979) (QC 1998) | | |
| Member of Chambers | DOCTOR QC, Brian (1991) (1999) | | |
| Member of Chambers | MORIARTY QC, Stephen (1986) (QC 1999) | | |
| Member of Chambers | RUBIN QC, Stephen (1977) (QC 2000) | | |
| Member of Chambers | McLAREN QC, The Hon Michael (1981) (QC 2002) | | |
| Member of Chambers | BROOK SMITH QC, Philip (1982) (QC 2002) | | |
| Member of Chambers | COX QC, Raymond (1982) (QC 2002) | | |
| Member of Chambers | THANKI QC, Bankim (1988) (QC 2003) | | |
| Member of Chambers | BÉAR QC, Charles (1986) (QC 2003) | | |
| Member of Chambers | ROBERTSON QC, Patricia (1988) (QC 2006) | | |
| Member of Chambers | HOWE QC, Timothy (1987) (QC 2008) | | |
| Member of Chambers | SIMPSON QC, Mark (1992) (QC 2008) | | |
| Member of Chambers | GREEN QC, Michael (1987) (QC 2009) | | |
| Member of Chambers | HANDYSIDE QC, Richard (1993) (QC 2009) | | |
| Member of Chambers | MULCAHY QC, Leigh-Ann (1993) (QC 2009) | | |
| Member of Chambers | CHAPMAN QC, Jeffrey (1989) (QC 2010) | | |
| Member of Chambers | DALE QC, Derrick (1990) (QC 2010) | | |
| Member of Chambers | SHAH QC, Akhil (1990) (QC 2010) | | |
| Member of Chambers | MITCHELL QC, Andrew (1992) (QC 2011) | | |
| Member of Chambers | GOTT QC, Paul (1991) (QC 2012) | | |
| Member of Chambers | COLEMAN QC, Richard (1994) (QC 2012) | | |
| Member of Chambers | RITCHIE QC, Stuart (1995) (QC 2012) | | |
| Member of Chambers | DAY QC, Anneliese (1996) (QC 2012) | | |
| Member of Chambers | TAYLOR QC, John (1993) (QC 2013) | | |
| Member of Chambers | TOLLEY QC, Adam (1994) (QC 2014) | | |
| Member of Chambers | GOODALL QC, Patrick (1998) (QC 2014) | | |
| Member of Chambers | VALENTIN QC, Ben (1995) (QC 2016) | | |
| Member of Chambers | PHELPS QC, Rosalind (1998) (QC 2016) | | |
| Member of Chambers | KING QC, Henry (1998) (QC 2017) | | |
| Member of Chambers | ZELLICK QC, Adam (2000) (QC 2017) | | |
| Member of Chambers | LUCAS QC, Bridget (1989) (QC 2018) | | |
| Member of Chambers | SINCLAIR QC, Paul (1997) (QC 2018) | | |
| Member of Chambers | CUTRESS QC, James (2000) (QC 2018) | | |
| Member of Chambers | MEDCROFT QC, Nicholas (1998) (QC 2019) | | |
| Member of Chambers | WHEELER, Giles (1998) (QC 2020) | | |
| Member of Chambers | LEVEY, Edward (1999) (QC 2020) | | |
| Member of Chambers | BARCLAY, Robin (1999) (QC 2020) | | |
| Member of Chambers | LYNCH, Ben (2001) (QC 2020) | | |
| Member of Chambers | CARPENTER, Chloe (2001) (QC 2020) | | |
| Member of Chambers | OPPENHEIMER, Tamara (2002) (QC 2020) | | |
| Member of Chambers | MERRETT, Louise (1995) | | |
| Member of Chambers | NAMBISAN, Deepak (1998) | | |
| Member of Chambers | YEO, Nik (2000) | | |
| Member of Chambers | JOHN, Laura (2001) | | |
| Member of Chambers | CASEY, Paul (2002) | | |
| Member of Chambers | PULLEN, Andrew (2016) | | |
| Member of Chambers | DAVISON, Eleanor (2003) | | |
| Member of Chambers | BUTLER, Marianne (2003) | | |
| Member of Chambers | MURRAY, David (2004) | | |
| Member of Chambers | ATRILL, Simon (2005) | | |
| Member of Chambers | DUFFY, James (2005) | | |
| Member of Chambers | ALLEN, Rupert (2005) | | |
| Member of Chambers | BARDEN, Alex (2005) | | |
| Member of Chambers | MILNER, Alexander (2006) | | |
| Member of Chambers | SHER, Adam (2007) | | |
| Member of Chambers | POWER, Richard (2007) | | |
| Member of Chambers | ULYATT, Craig (2008) | | |
| Member of Chambers | BENNETT, Natasha (2009) | | |
| Member of Chambers | LESLIE, Nico (2010) | | |
| Member of Chambers | EDMONDS, Daniel (2010) | | |
| Member of Chambers | HOROWITZ, Dr Deborah (2010) | | |
| Member of Chambers | NESTERCHUK, Tetyana (2011) | | |
| Member of Chambers | LOVERIDGE, Rebecca (2011) | | |
| Member of Chambers | LANGLEY, Christopher (2011) | | |
| Member of Chambers | KNOWLES, Christopher (2011) | | |
| Member of Chambers | AHLQUIST, Philip (2012) | | |
| Member of Chambers | CLEARY, Niamh (2012) | | |
| Member of Chambers | ROBERTSON, Giles (2012) | | |
| Member of Chambers | RITCHIE, Samuel (2012) | | |
| Member of Chambers | SAGAN, Leonora (2012) | | |
| Member of Chambers | HART, James (2012) | | |
| Member of Chambers | FARMER, Joseph (2013) | | |
| Member of Chambers | PAUL, Simon (2013) | | |
| Member of Chambers | DALY, Nick (2014) | | |
| Member of Chambers | EVANS, Max (2015) | | |
| Member of Chambers | KASRIEL, Max (2015) | | |
| Member of Chambers | BERGSON, Ian (2015) | | |
| Member of Chambers | CARALL-GREEN, Daniel (2015) | | |
| Member of Chambers | RABINOWITZ, Samuel (2016) | | |
| Member of Chambers | WHELAN, Alexandra (2016) | | |
| Member of Chambers | DAMNJANOVIC, Nicolas (2016) | | |
| Member of Chambers | TURNER, Jacob (2016) | | |
| Member of Chambers | TAYLOR, Aaron (2017) | | |
| Member of Chambers | de BRUYN, Laurentia (2018) | | |
| Member of Chambers | HUGHES, Gillian (2018) | | |
| Member of Chambers | FIELD, Marcus (2019) | | |
| Member of Chambers | KOH, Nathalie (2019) | | |
| Member of Chambers | SHERMAN, Orestis (2019 | | |
| Door Tenant | POTTER QC, Sir Mark (1963) | | |
| Door Tenant | LANGLEY QC, Sir Gordon (1966) | | |
| Door Tenant | JACOBS QC, Sir Francis (1964) | | |
| Door Tenant | BOSWOOD QC, Anthony (1970) (QC 1986) | | |
| Door Tenant | SMITH, Sir Andrew | | |
| Door Tenant | BRINDLE QC, Michael (1975) (QC 1992) | | |
| Door Tenant | CRANE QC, Michael (1975) (QC 1994) | | |
| Door Tenant | HAMILTON, Philippa (1984) | | |
| Door Tennant | WATT, Katherine (2002) | | |
| Door Tenant | SAID, Sebastian (2014) | | |
| Door Tenant | WATTS QC, Professor Peter (New Zealand) | | |
| Door Tenant | BOO, Professor Lawrence | | |
| Door Tenant | SCHWARTZ, Eric A | | |
| Door Tenant | WINGFIELD, David R (2013) | | |
| Door Tenant | RADICATI DI BROZOLO, Professor Luca G (2014) | | |
| Door Tenant | HUGHES, Professor Benjamin | | |
| Door Tenant | DHARMANANDA SC, Kanga | | |
| Door Tenant | PACHNANDA SA, Gaurav | | |
| Door Tenant | ARTERO, Christine | | |
| Door Tenant | BENJAMIN SC, Ian | | |
| Door Tenant | CHAN, Professor Darius | | |
Barrister Profiles
| Photo | Name | Position | Profile |
| --- | --- | --- | --- |
| | Philip Ahlquist | Philip Ahlquist specialises in commercial litigation and arbitration, with particular expertise in… | View Profile |
| | Rupert Allen | Rupert is regularly instructed in heavy and high-profile commercial and banking cases,… | View Profile |
| | Simon Atrill | Civil and commercial litigation including banking, financial services, insurance/reinsurance, civil fraud, pharmaceuticals… | View Profile |
| | Robin Barclay | Robin practises in commercial, regulatory and criminal law with a particular focus… | View Profile |
| | Alex Barden | Alex is widely recognised as a leading junior in commercial matters, especially… | View Profile |
| | Charles Bear QC | Wide-ranging practice covering: general commercial litigation, judicial review, and public procurement. Commercial… | View Profile |
| | Natasha Bennett | Natasha Bennett specialises in general commercial litigation, including banking and financial services,… | View Profile |
| | Ian Bergson | Barrister specialising in commercial litigation and arbitration, civil fraud, banking and financial… | View Profile |
| | Anthony Boswood QC | Anthony Boswood QC practised at the Commercial Bar in London as a… | View Profile |
| | Michael Brindle QC | Michael sits as an arbitrator in major arbitration disputes. His truly international… | View Profile |
| | Philip Brook Smith QC | Wide-ranging practice covers a broad spread of commercial and common law work… | View Profile |
| | Damien Bruneau | Barrister specialising in commercial litigation, including banking, financial services, civil fraud, aviation,… | View Profile |
| | Marianne Butler | Marianne is an experienced commercial barrister, who has a core specialism in… | View Profile |
| | Daniel Carall-Green | Administrative & public law, arbitration, aviation, banking & finance, commercial dispute resolution,… | View Profile |
| | Chloe Carpenter | Specialises in commercial litigation, financial services, administrative and public law and professional… | View Profile |
| | Paul Casey | Barrister specialising in commercial and civil law. | View Profile |
| | Jeffrey Chapman QC | Commercial litigation including civil fraud, banking, international arbitration, insurance and reinsurance and… | View Profile |
| | Niamh Cleary | Niamh has a broad commercial practice, with a particular emphasis on banking… | View Profile |
| | Richard Coleman QC | Richard Coleman QC's practice spans commercial dispute resolution, banking, financial services, administrative… | View Profile |
| | Raymond Cox QC | Barrister specialising in general commercial law, banking and finance, civil fraud, regulation,… | View Profile |
| | Michael Crane QC | Michael Crane QC has over fifteen years' experience as an international arbitrator.… | View Profile |
| | James Cutress QC | Specialises in commercial litigation and arbitration, with particular expertise in banking and… | View Profile |
| | Derrick Dale QC | Barrister of 27 years call (silk for 7 years) with broad based… | View Profile |
| | Nick Daly | Nick specialises in commercial litigation and arbitration and is regularly instructed in… | View Profile |
| | Nicolas Damnjanovic | Barrister specialising in commercial litigation, including aviation, banking, civil fraud, public law… | View Profile |
| | Eleanor Davison | Eleanor Davison is a leading junior in regulatory law, financial services and… | View Profile |
| | Anneliese Day QC | Extensive experience as both Lead Counsel and Arbitrator of commercial, energy and… | View Profile |
| | Brian Doctor QC | Referred to as "one of the leading commercial silks at the Bar"… | View Profile |
| | James Duffy | Commercial litigation and arbitration practice, including: banking and finance; aviation; civil fraud;… | View Profile |
| | Timothy Dutton CBE QC | A leading silk at the London Bar, specialising in commercial litigation, public,… | View Profile |
| | Daniel Edmonds | Daniel practises in all aspects of English private commercial law, with particular… | View Profile |
| | Max Evans | Barrister dealing with commercial litigation, banking and financial services, aviation, regulatory and… | View Profile |
| | Joseph Farmer | Joseph has a diverse and thriving practice. His commercial work includes cases… | View Profile |
| | Marcus Field | Broad commercial practice with experience (as solicitor advocate and pupil) of banking… | View Profile |
| | Patrick Goodall QC | Barrister specialising in general commercial litigation, including banking and financial services, insurance/reinsurance,… | View Profile |
| | Paul Gott QC | Employment law, professional regulation and commercial law. Industrial relations law – especially… | View Profile |
| | Richard Handyside QC | A wide range of commercial and other civil litigation, including banking and… | View Profile |
| | James Hart | Barrister dealing with commercial litigation; banking and financial services; insurance and reinsurance;… | View Profile |
| | Dr Deborah Horowitz | Deborah Horowitz specialises in commercial litigation, banking and finance cases, regulatory investigations,… | View Profile |
| | Timothy Howe QC | Specialising in commercial litigation and arbitration (domestic and international) with particular expertise… | View Profile |
| | Gillian Hughes | Commercial dispute resolution, banking & finance, civil fraud, insurance and reinsurance, international… | View Profile |
| | Laura John | Barrister with a general commercial practice, including banking and financial services, commercial… | View Profile |
| | Max Kasriel | Barrister specialising in commercial litigation and arbitration, banking and financial services, professional… | View Profile |
| | Henry King QC | General commercial litigation and arbitration practice, with a particular emphasis on banking… | View Profile |
| | Christopher Knowles | Christopher is a barrister specialising in insurance and reinsurance, commercial litigation, professional… | View Profile |
| | Nathalie Koh | Barrister specialising in commercial and public law | View Profile |
| | Christopher Langley | Pursues a broad commercial and civil practice (including aviation, banking and financial… | View Profile |
| | Nico Leslie | Banking and finance; Commercial litigation; Fraud – civil; professional negligence; offshore; arbitration.… | View Profile |
| | Edward Levey | Barrister specialising in commercial and civil litigation and arbitration, including banking, civil… | View Profile |
| | Richard Lissack QC | Richard is a recognised and renowned leading QC practising in the UK,… | View Profile |
| | Rebecca Loveridge | Rebecca Loveridge specialises in commercial litigation and financial services regulation. Her practice… | View Profile |
| | Bridget Lucas QC | Bridget has a broad practice spanning commercial and chancery litigation and arbitration.… | View Profile |
| | Ben Lynch | Commercial Dispute Resolution, Insurance, Professional Negligence and Telecommunications. Recent cases: FCA Business… | View Profile |
| | The Hon Michael McLaren QC | Michael McLaren QC is a widely experienced silk with expertise in all… | View Profile |
| | Nicholas Medcroft QC | Nicholas Medcroft QC's practice spans commercial dispute resolution, banking, fraud, corporate crime,… | View Profile |
| | Louise Merrett | Reader in International Commercial law and barrister specialising in international commercial litigation… | View Profile |
| | Alexander Milner | Barrister practising commercial litigation and international arbitration, with wide experience of civil… | View Profile |
| | Andrew Mitchell QC | Specific expertise in banking; civil fraud; commercial contract; (re)insurance and professional negligence,… | View Profile |
| | Stephen Moriarty QC | Stephen Moriarty has a very broad commercial litigation and advisory practice, with… | View Profile |
| | Leigh-Ann Mulcahy QC | QC, commercial arbitrator and mediator specialising in; Insurance and reinsurance, including employer's… | View Profile |
| | David Murray | Commercial litigation including banking, financial services, aviation, insurance/reinsurance, sale of goods, conflict… | View Profile |
| | Deepak Nambisan | Barrister with a substantial commercial practice, including all areas of commercial litigation,… | View Profile |
| | Tetyana Nesterchuk | Barrister specialising in international commercial litigation and arbitration (with particular emphasis on… | View Profile |
| | Tamara Oppenheimer | Barrister practising in civil and commercial law, including banking, professional negligence, aviation,… | View Profile |
| | Simon Paul | Barrister specialising in general commercial litigation and arbitration, including aviation, banking and… | View Profile |
| | Rosalind Phelps QC | Commercial silk specialising in civil and commercial litigation and arbitration including aviation,… | View Profile |
| | Richard Power | Barrister dealing with commercial and civil law. | View Profile |
| | Andrew Pullen | Barrister specialising in international arbitration, based in Singapore. Andrew Pullen's practice is… | View Profile |
| | Samuel Rabinowitz | Barrister practising in commercial law, including in banking & finance, financial services,… | View Profile |
| | David Railton QC | David has a broad based commercial practice, having acted for and advised… | View Profile |
| | Samuel Ritchie | Barrister specialising in general commercial litigation, including banking and financial services, civil… | View Profile |
| | Stuart Ritchie QC | Barrister (Queen's Counsel) specialising in commercial litigation, civil fraud, employment (directors and… | View Profile |
| | Giles Robertson | Barrister dealing with commercial litigation, aviation, civil fraud, banking and finance, international… | View Profile |
| | Patricia Robertson QC | Barrister specialising in commercial litigation and related regulatory work: especially, banking/financial services;… | View Profile |
| | Stephen Rubin QC | Barrister specialising in heavy commercial litigation in this jurisdiction and overseas. Lead… | View Profile |
| | Leonora Sagan | Commercial litigation; fraud-civil; business and regulatory crime; financial services regulation; arbitration. Specialises… | View Profile |
| | Akhil Shah QC | Barrister specialising in commercial litigation with an emphasis in aviation, trade finance,… | View Profile |
| | Adam Sher | Civil and commercial litigation including banking, financial services, insurance, civil fraud and… | View Profile |
| | Orestis Sherman | Broad commercial practice, with experience (as a pupil) in aviation, banking and… | View Profile |
| | Mark Simpson QC | Barrister specialising in professional negligence, insurance and general commercial litigation. Notable recent… | View Profile |
| | Paul Sinclair QC | Paul specialises in complex Commercial and Chancery disputes in particular in cases… | View Profile |
| | Sir Andrew Smith | Sir Andrew Smith was appointed as an arbitrator while as a barrister… | View Profile |
| | Aaron Taylor | Broad commercial practice, including Banking & Finance, Commercial Disputes, Aviation, Professional Negligence,… | View Profile |
| | John Taylor QC | John Taylor QC has a broad commercial litigation and arbitration practice, including… | View Profile |
| | Bankim Thanki QC | Bankim Thanki QC is generally recognised as one of the pre-eminent Leading… | View Profile |
| | Adam Tolley QC | Barrister specialising in commercial litigation, banking, employment, insurance, professional negligence and personal… | View Profile |
| | Jacob Turner | Barrister specialising in general commercial litigation and arbitration, including banking and finance,… | View Profile |
| | Craig Ulyatt | Craig Ulyatt specialises in general commercial litigation including all aspects of banking… | View Profile |
| | Ben Valentin QC | Ben is a commercial disputes specialist, with acknowledged expertise in disputes involving… | View Profile |
| | Katherine Watt | Barrister specialising in commercial and civil law, particularly banking/finance, professional negligence, professional… | View Profile |
| | Giles Wheeler | Barrister with a broad commercial practice with a particular emphasis on banking,… | View Profile |
| | Alexandra Whelan | Alexandra specialises in commercial litigation. Her recent cases include aviation, banking, competition,… | View Profile |
| | Nik Yeo | Commercial litigation and arbitration, with an emphasis on cross-border disputes and matters… | View Profile |
| | Adam Zellick QC | Established Leader for significant cases with a strong, broad-based, commercial practice and… | View Profile |
| | Laurentia de Bruyn | Laurentia has a broad commercial and civil practice in line with Chambers'… | View Profile |
Staff Figures
Queen's Counsel : 42 Junior Barristers : 48 Door Tenants : 21
Languages
French German Russian Italian Afrikaans Hebrew Spanish Greek Croatian Serbian Ukranian Turkish Mandarin
Other
Singapore Office: : 10 Collyer Quay, Ocean Financial Centre #40-38, Singapore 049315
XTop Tier Set Rankings
Set Rankings