Set Profile > 23ES > London, England
23ES
Offices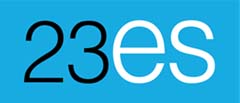 23ES
23ES
1 GRAY'S INN SQUARE
LONDON
WC1R 5AA
England
23ES > The Legal 500
Rankings
23 Essex Street has a good presence in the South East with members being instructed in Essex, Kent, Surrey and Sussex Crown Courts in cases of a serious nature on both sides. Eloise Marshall QC defended a woman who was convicted of the murder of her husband, who she repeatedly struck a rolling pin, only calling for an ambulance more than 24 hours after his death. Alan Gardner prosecuted unled in the final trial connected to the "Operation Silk" grooming investigation in Oxford; the three defendants were convicted and received sentences totalling 49 years.
Kate Lumsdon QC
-
23 Essex Street
'
She is a superstar whose friendly personality belies a steely determination and she is unstinting in the representation of her clients, both when prosecuting and defending.
'
Ranked: Tier 2
Ranked: Tier 2
23 Essex Street is 'well respected in the field of fraud' thanks to 'a strength in depth of counsel who are strong in this area'. Its members have a solid track record in handling Ponzi schemes, boiler room frauds, money laundering, and tax fraud cases, to name but a few areas. Defence work is a core strength for the set, however, the team is also well known for handling prosecution instructions for the Crown Prosecution Service's Specialist Fraud Division. Chambers houses former chair of the Fraud Lawyers Association, Mark Fenhalls QC, who will become Vice-Chair of the Bar in 2021.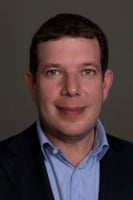 Richard Bentwood
-
23 Essex Street
'
Richard has a masterful command of matters relating to fraud, which includes a forensic eye for the unexpected. He is top of the field in matters which involve large amounts of digital evidence.
'
Ranked: Tier 3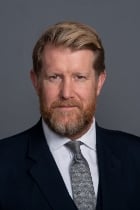 Ranked: Tier 4
Ranked: Tier 4
'A good set with quality counsel', 23 Essex Street prosecutes and defends across a wide spectrum of criminal work; recent instructions include drugs conspiracies, people trafficking, and murders. Mark Fenhalls QC successfully prosecuted Shofael Israel who was convicted of the murder of Joy Morgan, following Morgan's disappearance in 2018. On the defence side, Lisa Wilding QC acted for RAF pilot Tim Barry, who was acquitted of the alleged attempted murder of his girlfriend, instead receiving an 18-month community order for assault. Rossano Scamardella QC and Tom Godfrey represented Henry Long in a multi-defendant trial concerning the death of PC Andrew Harper in August 2019; Long pleaded guilty to manslaughter but was acquitted of murder in July 2020. Ahmed Hossain QC was elevated to silk in March 2020.
Primarily known for defence work in Manchester, 23 Essex Street 'has gone from strength to strength with some really good additions to chambers'. Hugh McKee was a led junior representing the only defendant acquitted, after a submission of no case to answer, in a three-defendant joint enterprise knife murder case in which the two other defendants were convicted. Bob Sastry represented an 18-year-old who received a non-custodial sentence after pleading guilty ABH after glassing her future mother in law in a pub. Daniel Lister appears for the defence in a seven-handed trial related to conspiracy to import cannabis; the case was investigated by the NCA.
Ranked: Tier 3
Ranked: Tier 3
23 Essex Street is 'a really great set', handling amongst other matters some of the most complex work for medical regulators. Tim Grey represented the GMC in a case concerning an alleged sexual assault on a patient during a cancer screening examination, with complex issues of whether it is possible to compel chaperones to give evidence amongst those to be decided; Christopher Hamlet represented the same regulator in a matter concerning a medical academic where the case turned on whether the behaviour was dishonest in the wake of Ivey v Genting.
Ranked: Tier 2
Tim Grey
-
23 Essex Street
'
Tim is always meticulous in his preparation, combining an acute tactical sense with strong legal analysis. He is a compelling and engaging advocate.
'
Ranked: Tier 3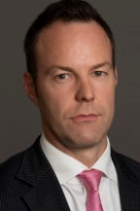 Ranked: Tier 3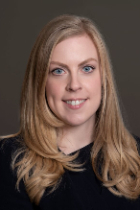 Rebecca Vanstone
-
23 Essex Street
'
Rebecca has an excellent understanding of the needs of our clients and has an exceptional eye for the detail whilst never overlooking the overarching objective or the big picture.
'
Ranked: Tier 3
23 Essex Street is an experienced set with a number of leading Chancery counsel and has particularly expertise in the area of contentious probate. Known for building 'excellent rapport with clients' and for being 'accessible and easy to work with', Tom Gosling's practice covers contested probate, claims, promissory estoppel, and claims under the Inheritance (Provision for Family and Dependants) Act 1975. He successfully secured an award for financial provision with life-changing benefits for the claimant in a claim against the estate of his late adopted mother and the sole beneficiary under her will, a Buddhist temple. Praised for providing opinions that are 'detailed, well researched and provide the client with pragmatic advice', Jonathan Smith was recently instructed in a constructive trust/proprietary estoppel claim between father and son over a property valued at approximately £350,000; he also acted in a claim to set aside a will for want of knowledge and approval with possible claims for forgery and family provision.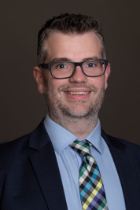 Tom Gosling
-
23 Essex Street
'
Very approachable and down to earth. He builds rapport with clients easily and is extremely technically capable. He is able to adapt quickly to changes in circumstances and to maintain a cool-head and an assured manner in the face of a crisis.
'
Ranked: Tier 2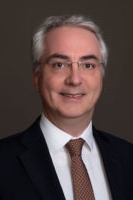 Jonathan Smith
-
23 Essex Street
'
Jonathan is always well prepared, listens to the client in conference and identifies the main issues of dispute in cases generally. Jonathan has a professional demeanour in Court and his cross examination technique often yields the desired results at trial.
'
Ranked: Tier 2
23 Essex Street's commercial group is 'populated by like-minded and able barristers who pull-together' and are 'gaining a strong reputation in Manchester'. With a broad commercial litigation and arbitration practice, with particular expertise in unjust enrichment, company, insolvency, banking, and sports disputes, Brad Pomfret is praised by solicitors for being 'persuasive; calm and confident. He is a reassuring presence in court. He is accessible; hands-on and liked by clients'. Pomfret is currently acting in a claim for breach of confidence and related actions against former employees who left the claimant and joined a competitor. The set also receives praise for its 'very responsive' clerks who are 'at the forefront with their training offering'.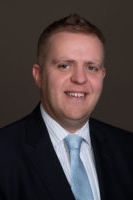 Brad Pomfret
-
23 Essex Street
'
Very attentive. A real team player who is incredibly approachable. He has a sharp brain. He is excellent in cross-examination.
'
Ranked: Tier 2
The Manchester arm of 23 Essex Street is home to 'sharp advocate' Tom Gosling who has a predominantly company law-based practice, advising and representing parties in shareholder and LLP disputes. These include contractual claims, breach of trust or fiduciary duty, winding-up, and unfair prejudice petitions. Recent instructions of note include London Borough of Camden & Preston City Council v Saint Benedict's Land Trust Limited, the first reported case to consider whether failure to verify a winding-up petition in accordance with rr.7.6,7.7 and 7.9 Insolvency Rules 2016 rendered the petition a nullity. Claire Bunbury also comes highly recommended in the field of insolvency and restructuring.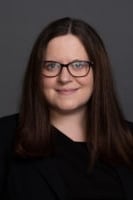 Ranked: Tier 2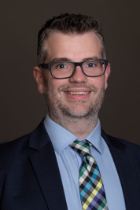 Tom Gosling
-
23 Essex Street
'
Tom is a sharp advocate and very user friendly. He offers sound pragmatic commercial advice and solutions in rapidly moving matters. Tom is readily avaliable and willing. A standout barrister who I am always happy to recommend to clients and colleagues alike.
'
Ranked: Tier 2
23 Essex Street members undertake both local and national litigation, as well as mediation and arbitration, with a team that combines work on property and business issues. Brad Pomfret specialises in commercial and residential mortgage disputes, acting for lenders. Stephen Pritchett has a wealth of experience in property-related disputes. Recent instructions of note include SHB Realisations Limited v Cribbs Mall Nominee Limited.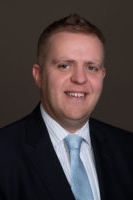 Ranked: Tier 2
Stephen Pritchett
-
23 Essex Street
'
He is an excellent all-rounder who is quick, detailed, good on his feet and great fun to work with. Good tactician; sound knowledge of law and procedure.
'
Ranked: Tier 2
London and Manchester-based
23ES
 has recently moved from its London home of Essex Street to 1 Gray's Inn Square. 23ES has also announced the launch of a Small Claims Arbitration Service to resolve disputes with a value below £10,000, as well as a new Online Arbitration and Online Mediation Service. In other chambers news,
Ahmed Hossain
 took silk and
Alan Blake
, formerly of Thames and Chiltern CPS, joins chambers as of 26 October 2020; Blake, along with
Alan Gardner
, Daniel Fugallo , and Hannah Kinch  have been appointed Recorders with effect from 12 October 2020, all being assigned to the South Eastern Circuit. Mark Fenhalls QC
has been elected vice-chair of the Bar 2021, with Kate Lumsdon QC appointed deputy head of chambers; Flora Page  has been appointed to the Legal Services Board for a four year term with effect from 1 August 2020; Paul Ozin QC has been elected the new chair of the Association of Regulatory & Disciplinary Lawyers.
Testimonials
Clerks:
Wayne King is a highly dedicated and motivated clerk who has breathed a new life and strength into 23ES since his arrival. The ethos of chambers is impressive as is the attention to the career paths of individual counsel – which has doubtless helped to attract some of the talented newer members.
Wayne King has a very clear vision for chambers and I have no doubt he will achieve it. He recognises the importance of engaging with counsel, working with them to improve and establish connections and career pathways.
Adam Chapman is the supremo of the clerks' room and can handle anything the criminal justice system throws at him.
Sean Hulston and Kevin Ambridge in Manchester provide a service that goes above and beyond that provided by many other sets. If you need a hearing covering at short notice they will take that stress from you, sort out the cover and then let you know. For a very busy criminal defence firm this is a most reassuring and time saving service. The clerks are approachable and reliable.
Sean Hulston is an exceptional clerk who is always willing to go out of his way to make sure counsel's dairies run smoothly. Mr Hulston's communication skills are priceless and this allows instructing solicitors to manage client's expectations accordingly if required.
Sean Hulston is the senior clerk of the Manchester Annex Chambers. The service provided by the clerks is excellent. They are pro-active in dealing with cases and assist at short notice when required. This takes a serious amount of stress away from the instructing solicitor.
The clerking team is always helpful when you contact them either by telephone or email. Colin Perrin is a particularly helpful clerk. He responds quickly and will re-arrange diaries where he can to assist all parties involved. Nothing is ever too much trouble and I have always managed to book counsel with no issues.
Colin Perrin is an excellent clerk, always available and willing to help; a credit to the barristers he assists and his chambers.
The clerks room is excellent and has striven and succeeded in maintaining an excellent service during the Covid crisis. Adam Chapman is an impressive clerk who is well respected by members of chambers and clients alike.
The clerks' room is great. Headed by Wayne King, Adam Chapman and Jack Shah are particularly good. They are responsive and efficient.
The clerks are very responsive. They are at the forefront with their training offering. They are gaining a strong reputation in Manchester, notwithstanding they are a relatively new entrant.
Set:
23 Essex Street are a chambers who pride themselves in the integrity and professionalism of all of their members. An impressive set with an array of excellent barristers. Leading Members are regularly instructed to prosecute and defend in some of the highest profile cases at any one time.
23 Essex Street Chambers is a set that I have used extensively in respect of fraud, money laundering and confiscation cases. They have a good depth of very capable barristers in these areas.
23 Essex Street has a good calibre of barristers, which means there is always someone to instruct. The clerking team are also approachable, encourage a rapport to build relationships and will assist where they can.
23 Essex Street possesses barristers of the highest calibre, who both prosecute and defend the most serious of criminals matters. They have a reputation for excellence that is founded in fairness and hard work.
As a solicitor I have found dealing with the chambers so easy. No hassles. Attendance notes always arrive quickly, communication is excellent and any problem is resolves quickly. They are a chambers you can rely on. A depth of barristers of all years of call.
Each member of the set who I have engaged has demonstrated real expertise as would be expected but with a down to earth approach. This is a really great set.
I would perhaps say this, but 23 Essex Street houses some absolutely top quality briefs.
Since instructing 23 Essex Street we have been impressed at their strength in depth but also the approachability of both the advocates themselves and the clerking staff. We have also been provided with the opportunity to engage in training programmes provided, without cost, by chambers.
The Chambers are an experienced set, particularly in the area of contentious probate. I have instructed a few Counsel in this Chambers and they are knowledgeable in what they do. We have been to a few lectures which they have put on which were informative and useful.
The commercial arm of Chambers is situated in Manchester but still offers national coverage, making it a one stop shop for all matters rating related. The Clerks are personable and knowledgeable, ensuring that Counsel has all the required papers and is in the right place at the right time. The team make it quick and easy to find out who is available to attend any particular hearing at any venue on a given date with an ability to suggest alternatives where appropriate. An all round stellar outfit.
The set has gone from strength to strength in Manchester with some really good additions to chambers. The members can be trusted to look after your clients and provide a great service to those instructing them. If it is that a particular barrister that you wish to instruct is not available then you can be guaranteed to be offer somebody of equal or more senior call.
23 Essex Street has a good presence in the South East with members being instructed in Essex, Kent, Surrey and Sussex Crown Courts in cases of a serious nature on both sides. Eloise Marshall QC defended a woman who was convicted of the murder of her husband, who she repeatedly struck a rolling pin, only calling for an ambulance more than 24 hours after his death. Alan Gardner prosecuted unled in the final trial connected to the "Operation Silk" grooming investigation in Oxford; the three defendants were convicted and received sentences totalling 49 years.
Kate Lumsdon QC
-
23 Essex Street
'
She is a superstar whose friendly personality belies a steely determination and she is unstinting in the representation of her clients, both when prosecuting and defending.
'
Ranked: Tier 2
Ranked: Tier 2
23ES >
Set Profile
23ES
23ES is a modern, innovative, approachable set of barristers, with a leading reputation in crime, fraud, a range of regulatory and disciplinary matters and more recently commercial law. John Price QC and Cairns Nelson QC were elected as joint head of chambers in November 2015. Under their collective stewardship chambers has continued to grow and is a national criminal set in London and Manchester.
The set: Chambers has a genuine commitment to teamwork, supported by both its formal training programme and its inherent culture, which ensures important recent experience is shared across chambers. This experience is broad, with members of chambers undertaking the entire range of mainstream criminal law, as well as associated regulatory and civil work. Within this, chambers has set up a number of specialist teams, offering a strong portfolio of barristers who are effective at all levels, to harness and develop expertise in certain niche practice areas.
Members regularly appear in high-profile cases in all levels of court in England and Wales as well as other jurisdictions, including the International Criminal Court and the European Court of Human Rights.
Chambers is supported by a motivated clerking team that are committed to delivering a first-class service to clients and members alike.
Types of work undertaken: Chambers deals with Crime, Financial and Corporate Crime, Regulatory and Professional Discipline work , Inquests and Inquiries,  Civil and Commercial work. Specialist areas include corporate and financial regulatory, healthcare discipline, police discipline, environmental crime, IP crime and trading standards. Chambers also undertakes Court Martial, Prison Law,  Property Law, Sports Law and direct access work. Chambers also has a strong track record in international work with members appearing in human rights cases involving genocide, war crimes, and international terrorism.
Crime: 23ES is one of the largest and strongest sets of criminal barristers in England and Wales. Chambers currently has over 100 barristers. The size and national presence of chambers enables it to offer a genuine depth and expertise across the full spectrum of criminal law. Chambers not only defends at the highest level, but is also instructed by all of the major prosecuting agencies including the Serious Fraud Office,  Organised Crime Division, the Complex Casework Units and BEIS, on a national level. The general crime team also have a particular expertise in sexual offences involving vulnerable witnesses, and county-lines drug offences.
Financial and Corporate Crime: 23ES continues to enjoy a superb reputation in this field, with talented and sought after Members prosecuting and defending in many serious and notable fraud cases both in the UK and other common law jurisdictions. Chambers has significant and growing experience in advisory and investigation work in fraud related HMRC tribunal work. Alongside the financial crime practice, runs the civil fraud team comprising commercial law specialists with expertise in civil consequences of fraud such as insolvency. Many of the juniors undertake secondments at the key financial regulators, including the FCA, HMRC and SFO, enhancing chambers knowledge and experience.
Professional regulatory and discipline: Chambers continues to present the most serious of cases on behalf of various regulators, including appellate and public law work. These include healthcare regulators (GMC, GDC, GCC, GOC, NMC, RCN, SRA, HCPC), financial regulators (notably ACCA and CIPFA), police work and niche work regulators, including the British Psychoanalytical Council and the Forensic Science Regulator.
Chambers services cross-over criminal/regulatory work from BEIS, FCA, Environmental,Trading Standards and CMA. There is strength across call bands, including the junior members of chambers have a depth of experience beyond their call built on secondment posts with the regulators.
Commercial: The team offers barristers of differing seniorities and styles, with specialisms ranging from traditional chancery areas such as trusts, wills, probate and real property, company law, partnership, Inheritance Act claims, charities and taxation to general commercial litigation, sale of goods and professional negligence. It also has considerable expertise in corporate and personal insolvency.
Additionally, a number of members of the team have significant experience in banking and finance matters, acting for a number of large lenders as well as borrowers on areas ranging from securities to the Consumer Credit Act 1974.
Education and training: Members of chambers are involved in all stages of education and training at the Bar. Chambers is proud to have provided several chairmen of the Criminal Bar Association as well as a leader of the South Eastern Circuit and many members of the committees of these and other organisations; thereby contributing to the sustainability and growth of the bar. Paul Ozin QC co-authors a leading practitioners text on the Police and Criminal Evidence Act 1984 and was co-ordinating editor of 23 Essex Streets Financial Crime Update in Butterworths Journal of International Banking and Financial Law. The general editor of Archbold and Criminal Law Week, James Richardson QC, remains a door tenant having practised from chambers and members regularly contribute to a range of legal periodicals. 23 Essex Street is a recognised leader in the field of legal training, running its own continuing education seminars and a well renowned pupillage training programme. Chambers commitment to education and training is ongoing.
Tenancy: Applications should be addressed to the director of tenancy, Rossano Scamardella QC. All applications will be treated in the strictest confidence. Please see the website for further details.
Pupillage: Applications are advertised on the website – www.23es.com
Mini-pupillage: A limited number are available.
Correspondence regarding mini-pupillages should be made via the email address minipupillage@23es.com.
London:  1 Grays Inn Square, London, WC1R 5AA
Manchester:  Waterhouse, 2nd Floor, 41 Spring Gardens, Manchester M2 2BG Tel: 0161 870 9969 DX: 303434 Manchester
Main Contacts
| Department | Name | Email | Telephone |
| --- | --- | --- | --- |
| Joint Head of Chambers | PRICE QC, John (1982) | | |
| Joint Head of Chambers | NELSON QC, Cairns (1987) | | |
| | MISKIN QC, Charles (1975) | | |
| | Enoch QC Dafydd (1985) | | |
| | FitzGibbon QC Francis (1986) | | |
| | BOGAN QC, Paul (1983) | | |
| | MULHOLLAND QC, James (1986) | | |
| | ALI QC, Zafar (1994) | | |
| | FENHALLS QC, Mark (1992) | | |
| | OZIN QC, Paul (1987) | | |
| | HUNTER QC, Allison (1986) | | |
| | CLARK QC, Tim (1993) | | |
| | LUMSDON QC, Kate (2018) | | |
| | MARSHALL QC, Eloise (2018) | | |
| | SCAMARDELLA QC, Rossano (2018) | | |
| | MACHIN, Charles (1973) | | |
| | MULHOLLAND, Michael (1976) | | |
| | HARRISON, Michael (1979) | | |
| | HORNSBY, Walton (1980) | | |
| | MCKEE, Hugh (1983) | | |
| | RILEY, John (1983) | | |
| | BROWN, Roy (1983) | | |
| | SHAY, Stephen (1984) | | |
| | WILLIAMS, Brian (1986) | | |
| | CRANSTON-MORRIS, Wayne (1986) | | |
| | PRITCHETT, Stephen (1989) | | |
| | FORGAN, Hugh (1989) | | |
| | SMITH, Jonathan (1991) | | |
| | AMIS, Christopher (1991) | | |
| | MOORE, Richard (1992) | | |
| | MILNE, Richard (1992) | | |
| | O'CONNOR, Ged (1993) | | |
| | MCCRINDELL, James (1993) | | |
| | BENTWOOD, Richard (1994) | | |
| | WATKINS, Adam (1994) | | |
| | CASELLA, Bart (1995) | | |
| | HARGAN, Carl (1995) | | |
| | MCGRATH, Francis (1995) | | |
| | HOSSAIN, Ahmed (1996) | | |
| | MORRIS, Sarah (1996) | | |
| | SASTRY, Bob (1996) | | |
| | BRODY, Saul (1996) | | |
| | HOPE, Ian (1996) | | |
| | GARDNER, Alan (1997) | | |
| | ROYLE, Charles (1997) | | |
| | SANDYS, Neil (1998) | | |
| | WOLFE, Madeleine (1998) | | |
| | FUGALLO, Daniel (1999) | | |
| | SMITH, Graham (1999) | | |
| | BATES, Leslie (1999) | | |
| | DUNKIN, Oliver (1999) | | |
| | GREY,Tim (1999) | | |
| | HUSBANDS, Abigail (2000) | | |
| | HAMLET, Christopher (2000) | | |
| | BLOOMER, James (2000) | | |
| | POVALL, David (2000) | | |
| | HARRIS, Adrian (2001) | | |
| | FARLEY, David (2001) | | |
| | EAGLESTONE, William (2001) | | |
| | KHAN, Aisha (2002) | | |
| | DYE, John (2002) | | |
| | JAMES, Rhodri (2002) | | |
| | HILL, Rina-Marie (2002) | | |
| | SAUL, Sonya (2002) | | |
| | BANKS, Nathan (2003) | | |
| | COMMON, Hamish (2003) | | |
| | GODFREY, Tom (2003) | | |
| | POMFRET, Brad (2004) | | |
| | GOSLING, Tom (2004) | | |
| | UPTON, Alexander (2004) | | |
| | MOHAMMED, Rashad (2004) | | |
| | BUNBURY, Claire (2006) | | |
| | TEMPLETON, Joseph (2006) | | |
| | VANSTONE, Rebecca (2006) | | |
| | MORGAN, Iestyn (2006) | | |
| | BARRACLOUGH, Lee (2006) | | |
| | RASIAH, Nathan (2007) | | |
| | DUFFY, Patrick (2007) | | |
| | WHITE, Barry (2007) | | |
| | ROSENBERG, Jeremy (2009) | | |
| | SAYNOR, Richard (2009) | | |
| | CABRAL, Carolina (2009) | | |
| | LISTER, Daniel (2009) | | |
| | WHEELER, Rupert (2010) | | |
| | ACKER, Elizabeth (2010) | | |
| | DUONG, Helena (2010) | | |
| | GAINZA, Victoria (2010) | | |
| | MCINTYRE, Sarah-Kate (2011) | | |
| | SMITH, Robert (2011) | | |
| | TOLSON, Asa (2012) | | |
| | MILLS, Alex (2012) | | |
| | TREFGARNE, Sam (2012) | | |
| | MURPHY, Micheal (2013) | | |
| | DAINTY, David (2013) | | |
| | O'DONOGHUE, Daniel (2013) | | |
| | AYOO, Arnold (2014) | | |
| | QUEFFURUS, Sasha (2014) | | |
| | WHITE, Tom (2015) | | |
| | CYPLES, Kelly (2016) | | |
| | TEALE, Josephine (2016) | | |
| | CLEGG, Amelia (2017) | | |
| | STEWART, Caroline (2017) | | |
| | HODGETTS, Matthew (2017) | | |
Barrister Profiles
| Photo | Name | Position | Profile |
| --- | --- | --- | --- |
| | Elisabeth Acker | Elisabeth is a persuasive and precise advocate who understands the importance of… | View Profile |
| | Zafar Ali | Zafar Ali QC is a highly experienced defence advocate, international arbitrator and… | View Profile |
| | Christopher Amis | Christopher Amis, a senior junior barrister with 25 years' experience, is regularly… | View Profile |
| | Lesley Bates | Lesley is a Grade 4 prosecutor and rape specialist who prosecutes and… | View Profile |
| | Mr Richard Bentwood | 'Carving out a niche for himself in cell site analysis'. Legal 500,… | View Profile |
| | Mr James Bloomer | James is an experienced Leading Junior, with a heavyweight and complex practice… | View Profile |
| | Paul Bogan | Paul Bogan acts exclusively for the defence in both serious fraud and… | View Profile |
| | Roy Brown | A heavyweight defence advocate with a loyal client following, Roy has a… | View Profile |
| | Carolina Cabral | A persuasive and conscientious advocate, Carolina is fast developing a practice beyond… | View Profile |
| | Bart Casella | Bart is a member of the Civil Team and the Commercial and… | View Profile |
| | Tim Clark | Tim Clark has acted as leading junior for the defence and the… | View Profile |
| | Miss Elizabeth Cobb | | View Profile |
| | Hamish Common | Hamish Common practises in all areas of crime, tending towards more serious… | View Profile |
| | Wayne Cranston-Morris | Wayne is experienced in all areas of criminal law, both for the… | View Profile |
| | Mr David Dainty | David is regularly instructed in the Crown Court appearing in a range… | View Profile |
| | Patrick Duffy | Patrick is an experienced defence barrister, whose instructing solicitors know to be… | View Profile |
| | Oliver Dunkin | Oliver Dunkin has been a member of chambers since Pupillage. A Grade… | View Profile |
| | Helena Duong | Helena both prosecutes and defends in all criminal courts. She is experienced… | View Profile |
| | John Dye | John Dye is regularly instructed to defend across the calendar of criminal… | View Profile |
| | William Eaglestone | William Eaglestone is a criminal and regulatory lawyer, whose practice extends to… | View Profile |
| | Mr David Farley | | View Profile |
| | Mark Fenhalls | Mark is ranked as a leader at the bar in both crime… | View Profile |
| | Mr Francis FitzGibbon | | View Profile |
| | Hugh Forgan | Hugh Forgan is a highly experienced criminal law barrister. He was called… | View Profile |
| | Daniel Fugallo | Daniel Fugallo, who prosecutes and defends, is an advocate with a gift… | View Profile |
| | Victoria Gainza | Victoria is a conscientious and skilled advocate, whose main areas of interest… | View Profile |
| | Alan Gardner | Alan is an experienced and highly regarded junior who prosecutes and defends… | View Profile |
| | Tom Godfrey | Tom Godfrey has built up an impressive Crown Court practice and recent… | View Profile |
| | Tim Grey | Tim is an advocate with a wide ranging experience across several sectors.… | View Profile |
| | Christopher Hamlet | Chris specialises in professional disciplinary and regulatory work. For Regulators: Drawing upon… | View Profile |
| | Adrian Harris | Adrian works in all areas of criminal law, but his main focus… | View Profile |
| | Michael Harrison | Michael prosecutes and defends in all areas of crime with an emphasis… | View Profile |
| | Ms Rina-Marie Hill | Rina is instructed in the most demanding, complex and high profile cases… | View Profile |
| | Mr Matthew Hodgetts | | View Profile |
| | Ian Hope | Ian is an experienced trial advocate (CPS Grade 4 and Rape Specialist). … | View Profile |
| | Walton Hornsby | Walton has both prosecuted and defended major crime for a number of… | View Profile |
| | Ahmed Hossain | A highly recommended trial advocate with a particular focus on complex conspiracy… | View Profile |
| | Allison Hunter | Allison is routinely instructed to prosecute and defend in cases of significant… | View Profile |
| | Abigail Husbands | Abigail Husbands is a specialist Rape panel and Grade 3 CPS advocate.… | View Profile |
| | Rhodri James | Over the last year, Rhodri has acted in the following trials; attempted… | View Profile |
| | Aisha Khan | A criminal defence specialist, Aisha Khan is instructed in a broad range… | View Profile |
| | Hannah Kinch | Hannah prosecutes and defends, as a led junior or alone, in cases… | View Profile |
| | Daniel Lister | Daniel has experience in all areas of criminal law. He is a… | View Profile |
| | Kate Lumsdon | Kate Lumsdon QC has recently taken silk following a successful career defending… | View Profile |
| | Eloise Marshall | A highly-skilled and polished advocate, Eloise stands out for her exceptional trial… | View Profile |
| | Mr James McCrindell | | View Profile |
| | Francis McGrath | Francis is an exceptional practitioner with a high level of expertise in… | View Profile |
| | Ms Sarah-Kate McIntyre | Sarah-Kate Prosecutes and Defends daily in the Crown Court in all areas… | View Profile |
| | Alex Mills | Alex has appeared in the youth, crown and magistrates' court. He has… | View Profile |
| | Richard Milne | Richard's methodical but creative intellect, ensures him a steady flow of significant… | View Profile |
| | Charles Miskin | In the last four years the leading directories have said that Charles… | View Profile |
| | Rashad Mohammed | Rashad has a national criminal and fraud practice appearing in major cases… | View Profile |
| | Mr Iestyn Morgan | | View Profile |
| | Miss Sarah Morris | | View Profile |
| | Mr James Mulholland | | View Profile |
| | Cairns Nelson | Over the years, Cairns has acquired considerable expertise in the field of… | View Profile |
| | Ged O'Connor | Ged O'Connor's practice covers all areas of the criminal law, and he… | View Profile |
| | Mr Daniel O'Donoghue | Daniel joined 23 Essex Street in October 2015 after successful completion of… | View Profile |
| | Paul Ozin | Paul has particular expertise in white-collar crime cases (including company, business, revenue,… | View Profile |
| | David Povall | David Povall practises across all areas of criminal law including fatal violence… | View Profile |
| | John Price | 'Extremely capable and a very skilled cross-examiner.' Legal 500, 2015 : Crime… | View Profile |
| | Miss Divya Puri | | View Profile |
| | Ms Sasha Queffurus | Sasha regularly appears in Magistrates' Courts, Youth Courts and Crown Court. She… | View Profile |
| | Nathan Rasiah | Nathan has experience in all areas of criminal law. He is a… | View Profile |
| | John Riley | John Riley has experience in all areas of criminal law, both prosecuting… | View Profile |
| | Mr Michael Roques | | View Profile |
| | Mr Jeremy Rosenberg | eremy has a deep understanding of all types of financial crime. Jeremy… | View Profile |
| | Charles Royle | Charles has an established practice in complex and serious cases. He primarily… | View Profile |
| | Neil Sandys | Neil is much in demand as both a Prosecution and defence Advocate.… | View Profile |
| | Sonya Saul | Sonya Saul is a junior of 12 years call, who prosecutes and… | View Profile |
| | Richard Saynor | Richard is a highly regarded and sought after practitioner with a busy… | View Profile |
| | Rossano Scamardella | With a reputation for sound judgment, thorough preparation and fearless advocacy, Rossano… | View Profile |
| | Mr Stephen Shay | Stephen Shay is a senior junior called in 1984, who is regularly… | View Profile |
| | Graham Smith | Graham defends and prosecutes in all areas of serious and organised crime,… | View Profile |
| | Miss Caroline Stewart | | View Profile |
| | Miss Josephine Teale | | View Profile |
| | Joseph Templeton | Joseph has appeared in the Crown Court, the High Court and the… | View Profile |
| | Sam Trefgarne | Sam prosecutes and defends in all areas of criminal law, including sexual… | View Profile |
| | Alexander Upton | Alex has established an excellent reputation as a confident and persuasive trial… | View Profile |
| | Miss Rebecca Vanstone | | View Profile |
| | Mr Carl Wheeler | | View Profile |
| | Mr Rupert Wheeler | Rupert is a criminal barrister with substantial expertise in related public law… | View Profile |
| | Mr Thomas White | | View Profile |
| | Mr Barry White | Barry has a vast 23 years experience of Criminal Law, procedure and… | View Profile |
| | Miss Madeleine Wolfe | | View Profile |
Staff Figures
Clerks : 9 Fees : 3 Administration : 2
Languages
Spanish Portugese English Urdu Hindu Punjabi French German Italian Welsh Cantonese
Top Tier Set Rankings
Set Rankings