Set Profile > 23ES > London, England
23ES
Offices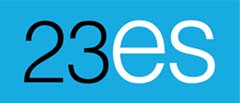 23ES
1 Gray's Inn Square
LONDON
WC1R 5AA
England
23ES > The Legal 500
Rankings
23 Essex Street's members are best known for handling defence work across a spectrum of fraud matters, although the group also has a strong relationship with the Crown Prosecution Service's Specialist Fraud Division and so frequently handles prosecution instructions. Recent cases include Richard Bentwood successfully defending the wife of the Westminster Council's chief investment officer, who allegedly laundered £1m stolen by her husband from the council's pension fund. Mark Fenhalls QC is chair of the Fraud Lawyers Association.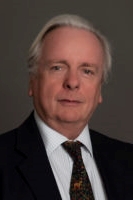 Ranked: Tier 1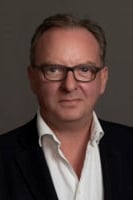 Ranked: Tier 2
Ranked: Tier 3
23 Essex Street 'has a great range of barristers for general crime'. The set prosecutes and defends in a mix of work across the board. Instructed by the Crown Prosecution Service, John Price QC prosecuted at trial – and appeared in subsequent appeals – Jemma Beale, who in 2019 had her ten year sentence for perverting the course of justice and perjury upheld by the Court of Appeal; Beale caused a man to be sentenced to seven years imprisonment for a rape he did not commit, and successfully claimed compensation from the Criminal Injuries Compensation Authority; one key legal issue in the appeal was if the jury direction about "rape myths" given to juries in rape trials should be given to juries in perjury trials concerning rape allegations. Turning to defence work, in Court of Appeal, Francis FitzGibbon QC represented the appellant in R v GS, a case which concerned the prosecution of victims of trafficking. Unled junior highlights include Rupert Wheeler acting as sole counsel for the successful claimant in R (Poskitt) v Reading Magistrates' Court, in which the High Court quashed a decision of a Magistrates' Court to overturn another's decision using section 142 of the Magistrates' Court Act. Senior junior Rupert Pardoe has retired.
23ES >
Firm Profile
23ES
23ES is a modern, innovative, approachable set of barristers, with a leading reputation in crime, fraud, a range of regulatory and disciplinary matters and more recently commercial law. John Price QC and Cairns Nelson QC were elected as joint head of chambers in November 2015. Under their collective stewardship chambers has continued to grow and is a national criminal set in London and Manchester.
The set: Chambers has a genuine commitment to teamwork, supported by both its formal training programme and its inherent culture, which ensures important recent experience is shared across chambers. This experience is broad, with members of chambers undertaking the entire range of mainstream criminal law, as well as associated regulatory and civil work. Within this, chambers has set up a number of specialist teams, offering a strong portfolio of barristers who are effective at all levels, to harness and develop expertise in certain niche practice areas.
Members regularly appear in high-profile cases in all levels of court in England and Wales as well as other jurisdictions, including the International Criminal Court and the European Court of Human Rights.
Chambers is supported by a motivated clerking team that are committed to delivering a first-class service to clients and members alike.
Types of work undertaken: Chambers deals with Crime, Financial and Corporate Crime, Regulatory and Professional Discipline work , Inquests and Inquiries,  Civil and Commercial work. Specialist areas include corporate and financial regulatory, healthcare discipline, police discipline, environmental crime, IP crime and trading standards. Chambers also undertakes Court Martial, Prison Law,  Property Law, Sports Law and direct access work. Chambers also has a strong track record in international work with members appearing in human rights cases involving genocide, war crimes, and international terrorism.
Crime: 23ES is one of the largest and strongest sets of criminal barristers in England and Wales. Chambers currently has over 100 barristers. The size and national presence of chambers enables it to offer a genuine depth and expertise across the full spectrum of criminal law. Chambers not only defends at the highest level, but is also instructed by all of the major prosecuting agencies including the Serious Fraud Office,  Organised Crime Division, the Complex Casework Units and BEIS, on a national level. The general crime team also have a particular expertise in sexual offences involving vulnerable witnesses, and county-lines drug offences.
Financial and Corporate Crime: 23ES continues to enjoy a superb reputation in this field, with talented and sought after Members prosecuting and defending in many serious and notable fraud cases both in the UK and other common law jurisdictions. Chambers has significant and growing experience in advisory and investigation work in fraud related HMRC tribunal work. Alongside the financial crime practice, runs the civil fraud team comprising commercial law specialists with expertise in civil consequences of fraud such as insolvency. Many of the juniors undertake secondments at the key financial regulators, including the FCA, HMRC and SFO, enhancing chambers knowledge and experience.
Professional regulatory and discipline: Chambers continues to present the most serious of cases on behalf of various regulators, including appellate and public law work. These include healthcare regulators (GMC, GDC, GCC, GOC, NMC, RCN, SRA, HCPC), financial regulators (notably ACCA and CIPFA), police work and niche work regulators, including the British Psychoanalytical Council and the Forensic Science Regulator.
Chambers services cross-over criminal/regulatory work from BEIS, FCA, Environmental,Trading Standards and CMA. There is strength across call bands, including the junior members of chambers have a depth of experience beyond their call built on secondment posts with the regulators.
Commercial: The team offers barristers of differing seniorities and styles, with specialisms ranging from traditional chancery areas such as trusts, wills, probate and real property, company law, partnership, Inheritance Act claims, charities and taxation to general commercial litigation, sale of goods and professional negligence. It also has considerable expertise in corporate and personal insolvency.
Additionally, a number of members of the team have significant experience in banking and finance matters, acting for a number of large lenders as well as borrowers on areas ranging from securities to the Consumer Credit Act 1974.
Education and training: Members of chambers are involved in all stages of education and training at the Bar. Chambers is proud to have provided several chairmen of the Criminal Bar Association as well as a leader of the South Eastern Circuit and many members of the committees of these and other organisations; thereby contributing to the sustainability and growth of the bar. Paul Ozin QC co-authors a leading practitioners text on the Police and Criminal Evidence Act 1984 and was co-ordinating editor of 23 Essex Streets Financial Crime Update in Butterworths Journal of International Banking and Financial Law. The general editor of Archbold and Criminal Law Week, James Richardson QC, remains a door tenant having practised from chambers and members regularly contribute to a range of legal periodicals. 23 Essex Street is a recognised leader in the field of legal training, running its own continuing education seminars and a well renowned pupillage training programme. Chambers commitment to education and training is ongoing.
Tenancy: Applications should be addressed to the director of tenancy, Rossano Scamardella QC. All applications will be treated in the strictest confidence. Please see the website for further details.
Pupillage: Applications are advertised on the website – www.23es.com
Mini-pupillage: A limited number are available.
Correspondence regarding mini-pupillages should be made via the email address minipupillage@23es.com.
London:  1 Grays Inn Square, London, WC1R 5AA
Manchester:  Waterhouse, 2nd Floor, 41 Spring Gardens, Manchester M2 2BG Tel: 0161 870 9969 DX: 303434 Manchester
Main Contacts
| Department | Name | Email | Telephone |
| --- | --- | --- | --- |
| Joint Head of Chambers | PRICE QC, John (1982) | | |
| Joint Head of Chambers | NELSON QC, Cairns (1987) | | |
| | MISKIN QC, Charles (1975) | | |
| | Enoch QC Dafydd (1985) | | |
| | FitzGibbon QC Francis (1986) | | |
| | BOGAN QC, Paul (1983) | | |
| | MULHOLLAND QC, James (1986) | | |
| | ALI QC, Zafar (1994) | | |
| | FENHALLS QC, Mark (1992) | | |
| | OZIN QC, Paul (1987) | | |
| | HUNTER QC, Allison (1986) | | |
| | CLARK QC, Tim (1993) | | |
| | LUMSDON QC, Kate (2018) | | |
| | MARSHALL QC, Eloise (2018) | | |
| | SCAMARDELLA QC, Rossano (2018) | | |
| | MACHIN, Charles (1973) | | |
| | MULHOLLAND, Michael (1976) | | |
| | HARRISON, Michael (1979) | | |
| | HORNSBY, Walton (1980) | | |
| | MCKEE, Hugh (1983) | | |
| | RILEY, John (1983) | | |
| | BROWN, Roy (1983) | | |
| | SHAY, Stephen (1984) | | |
| | WILLIAMS, Brian (1986) | | |
| | CRANSTON-MORRIS, Wayne (1986) | | |
| | PRITCHETT, Stephen (1989) | | |
| | FORGAN, Hugh (1989) | | |
| | SMITH, Jonathan (1991) | | |
| | AMIS, Christopher (1991) | | |
| | MOORE, Richard (1992) | | |
| | MILNE, Richard (1992) | | |
| | O'CONNOR, Ged (1993) | | |
| | MCCRINDELL, James (1993) | | |
| | BENTWOOD, Richard (1994) | | |
| | WATKINS, Adam (1994) | | |
| | CASELLA, Bart (1995) | | |
| | HARGAN, Carl (1995) | | |
| | MCGRATH, Francis (1995) | | |
| | HOSSAIN, Ahmed (1996) | | |
| | MORRIS, Sarah (1996) | | |
| | SASTRY, Bob (1996) | | |
| | BRODY, Saul (1996) | | |
| | HOPE, Ian (1996) | | |
| | GARDNER, Alan (1997) | | |
| | ROYLE, Charles (1997) | | |
| | SANDYS, Neil (1998) | | |
| | WOLFE, Madeleine (1998) | | |
| | FUGALLO, Daniel (1999) | | |
| | SMITH, Graham (1999) | | |
| | BATES, Leslie (1999) | | |
| | DUNKIN, Oliver (1999) | | |
| | GREY,Tim (1999) | | |
| | HUSBANDS, Abigail (2000) | | |
| | HAMLET, Christopher (2000) | | |
| | BLOOMER, James (2000) | | |
| | POVALL, David (2000) | | |
| | HARRIS, Adrian (2001) | | |
| | FARLEY, David (2001) | | |
| | EAGLESTONE, William (2001) | | |
| | KHAN, Aisha (2002) | | |
| | DYE, John (2002) | | |
| | JAMES, Rhodri (2002) | | |
| | HILL, Rina-Marie (2002) | | |
| | SAUL, Sonya (2002) | | |
| | BANKS, Nathan (2003) | | |
| | COMMON, Hamish (2003) | | |
| | GODFREY, Tom (2003) | | |
| | POMFRET, Brad (2004) | | |
| | GOSLING, Tom (2004) | | |
| | UPTON, Alexander (2004) | | |
| | MOHAMMED, Rashad (2004) | | |
| | BUNBURY, Claire (2006) | | |
| | TEMPLETON, Joseph (2006) | | |
| | VANSTONE, Rebecca (2006) | | |
| | MORGAN, Iestyn (2006) | | |
| | BARRACLOUGH, Lee (2006) | | |
| | RASIAH, Nathan (2007) | | |
| | DUFFY, Patrick (2007) | | |
| | WHITE, Barry (2007) | | |
| | ROSENBERG, Jeremy (2009) | | |
| | SAYNOR, Richard (2009) | | |
| | CABRAL, Carolina (2009) | | |
| | LISTER, Daniel (2009) | | |
| | WHEELER, Rupert (2010) | | |
| | ACKER, Elizabeth (2010) | | |
| | DUONG, Helena (2010) | | |
| | GAINZA, Victoria (2010) | | |
| | MCINTYRE, Sarah-Kate (2011) | | |
| | SMITH, Robert (2011) | | |
| | TOLSON, Asa (2012) | | |
| | MILLS, Alex (2012) | | |
| | TREFGARNE, Sam (2012) | | |
| | MURPHY, Micheal (2013) | | |
| | DAINTY, David (2013) | | |
| | O'DONOGHUE, Daniel (2013) | | |
| | AYOO, Arnold (2014) | | |
| | QUEFFURUS, Sasha (2014) | | |
| | WHITE, Tom (2015) | | |
| | CYPLES, Kelly (2016) | | |
| | TEALE, Josephine (2016) | | |
| | CLEGG, Amelia (2017) | | |
| | STEWART, Caroline (2017) | | |
| | HODGETTS, Matthew (2017) | | |
Lawyer Profiles
| Photo | Name | Position | Profile |
| --- | --- | --- | --- |
| | Elisabeth Acker | Elisabeth is a persuasive and precise advocate who understands the importance of… | View Profile |
| | Zafar Ali QC | Zafar Ali QC is a highly experienced defence advocate, international arbitrator and… | View Profile |
| | Christopher Amis | Christopher Amis, a senior junior barrister with 25 years' experience, is regularly… | View Profile |
| | Lesley Bates | Lesley is a Grade 4 prosecutor and rape specialist who prosecutes and… | View Profile |
| | Mr Richard Bentwood | 'Carving out a niche for himself in cell site analysis'. Legal 500,… | View Profile |
| | Mr James Bloomer | James is an experienced Leading Junior, with a heavyweight and complex practice… | View Profile |
| | Paul Bogan QC | Paul Bogan acts exclusively for the defence in both serious fraud and… | View Profile |
| | Roy Brown | A heavyweight defence advocate with a loyal client following, Roy has a… | View Profile |
| | Carolina Cabral | A persuasive and conscientious advocate, Carolina is fast developing a practice beyond… | View Profile |
| | Bart Casella | Bart is a member of the Civil Team and the Commercial and… | View Profile |
| | Tim Clark | Tim Clark has acted as leading junior for the defence and the… | View Profile |
| | Hamish Common | Hamish Common practises in all areas of crime, tending towards more serious… | View Profile |
| | Wayne Cranston-Morris | Wayne is experienced in all areas of criminal law, both for the… | View Profile |
| | Mr David Dainty | David is regularly instructed in the Crown Court appearing in a range… | View Profile |
| | Patrick Duffy | Patrick is an experienced defence barrister, whose instructing solicitors know to be… | View Profile |
| | Oliver Dunkin | Oliver Dunkin has been a member of chambers since Pupillage. A Grade… | View Profile |
| | Helena Duong | Helena both prosecutes and defends in all criminal courts. She is experienced… | View Profile |
| | John Dye | John Dye is regularly instructed to defend across the calendar of criminal… | View Profile |
| | William Eaglestone | William Eaglestone is a criminal and regulatory lawyer, whose practice extends to… | View Profile |
| | Mr David Farley | | View Profile |
| | Mark Fenhalls QC | Mark is ranked as a leader at the bar in both crime… | View Profile |
| | Hugh Forgan | Hugh Forgan is a highly experienced criminal law barrister. He was called… | View Profile |
| | Daniel Fugallo | Daniel Fugallo, who prosecutes and defends, is an advocate with a gift… | View Profile |
| | Victoria Gainza | Victoria is a conscientious and skilled advocate, whose main areas of interest… | View Profile |
| | Alan Gardner | Alan is an experienced and highly regarded junior who prosecutes and defends… | View Profile |
| | Tom Godfrey | Tom Godfrey has built up an impressive Crown Court practice and recent… | View Profile |
| | Tim Grey | Tim is an advocate with a wide ranging experience across several sectors.… | View Profile |
| | Christopher Hamlet | Chris specialises in professional disciplinary and regulatory work. For Regulators: Drawing upon… | View Profile |
| | Adrian Harris | Adrian works in all areas of criminal law, but his main focus… | View Profile |
| | Michael Harrison | Michael prosecutes and defends in all areas of crime with an emphasis… | View Profile |
| | Ms Rina-Marie Hill | Rina is instructed in the most demanding, complex and high profile cases… | View Profile |
| | Ian Hope | Ian is an experienced trial advocate (CPS Grade 4 and Rape Specialist). … | View Profile |
| | Walton Hornsby | Walton has both prosecuted and defended major crime for a number of… | View Profile |
| | Ahmed Hossain | A highly recommended trial advocate with a particular focus on complex conspiracy… | View Profile |
| | Allison Hunter | Allison is routinely instructed to prosecute and defend in cases of significant… | View Profile |
| | Abigail Husbands | Abigail Husbands is a specialist Rape panel and Grade 3 CPS advocate.… | View Profile |
| | Rhodri James | Over the last year, Rhodri has acted in the following trials; attempted… | View Profile |
| | Aisha Khan | A criminal defence specialist, Aisha Khan is instructed in a broad range… | View Profile |
| | Hannah Kinch | Hannah prosecutes and defends, as a led junior or alone, in cases… | View Profile |
| | Daniel Lister | Daniel has experience in all areas of criminal law. He is a… | View Profile |
| | Kate Lumsdon | Kate Lumsdon QC has recently taken silk following a successful career defending… | View Profile |
| | Eloise Marshall | A highly-skilled and polished advocate, Eloise stands out for her exceptional trial… | View Profile |
| | Mr James McCrindell | | View Profile |
| | Francis McGrath | Francis is an exceptional practitioner with a high level of expertise in… | View Profile |
| | Ms Sarah-Kate McIntyre | Sarah-Kate Prosecutes and Defends daily in the Crown Court in all areas… | View Profile |
| | Alex Mills | Alex has appeared in the youth, crown and magistrates' court. He has… | View Profile |
| | Richard Milne | Richard's methodical but creative intellect, ensures him a steady flow of significant… | View Profile |
| | Charles Miskin QC | In the last four years the leading directories have said that Charles… | View Profile |
| | Rashad Mohammed | Rashad has a national criminal and fraud practice appearing in major cases… | View Profile |
| | Mr Iestyn Morgan | | View Profile |
| | Mr James Mulholland QC | | View Profile |
| | Cairns Nelson QC | Over the years, Cairns has acquired considerable expertise in the field of… | View Profile |
| | Ged O'Connor | Ged O'Connor's practice covers all areas of the criminal law, and he… | View Profile |
| | Paul Ozin QC | Paul has particular expertise in white-collar crime cases (including company, business, revenue,… | View Profile |
| | Mr Daniel O'Donoghue | Daniel joined 23 Essex Street in October 2015 after successful completion of… | View Profile |
| | David Povall | David Povall practises across all areas of criminal law including fatal violence… | View Profile |
| | John Price QC | 'Extremely capable and a very skilled cross-examiner.' Legal 500, 2015 : Crime… | View Profile |
| | Ms Sasha Queffurus | Sasha regularly appears in Magistrates' Courts, Youth Courts and Crown Court. She… | View Profile |
| | Nathan Rasiah | Nathan has experience in all areas of criminal law. He is a… | View Profile |
| | John Riley | John Riley has experience in all areas of criminal law, both prosecuting… | View Profile |
| | Mr Jeremy Rosenberg | eremy has a deep understanding of all types of financial crime. Jeremy… | View Profile |
| | Charles Royle | Charles has an established practice in complex and serious cases. He primarily… | View Profile |
| | Neil Sandys | Neil is much in demand as both a Prosecution and defence Advocate.… | View Profile |
| | Sonya Saul | Sonya Saul is a junior of 12 years call, who prosecutes and… | View Profile |
| | Richard Saynor | Richard is a highly regarded and sought after practitioner with a busy… | View Profile |
| | Rossano Scamardella | With a reputation for sound judgment, thorough preparation and fearless advocacy, Rossano… | View Profile |
| | Stephen Shay | Stephen Shay is a senior junior called in 1984, who is regularly… | View Profile |
| | Graham Smith | Graham defends and prosecutes in all areas of serious and organised crime,… | View Profile |
| | Joseph Templeton | Joseph has appeared in the Crown Court, the High Court and the… | View Profile |
| | Sam Trefgarne | Sam prosecutes and defends in all areas of criminal law, including sexual… | View Profile |
| | Alexander Upton | Alex has established an excellent reputation as a confident and persuasive trial… | View Profile |
| | Mr Rupert Wheeler | Rupert is a criminal barrister with substantial expertise in related public law… | View Profile |
| | Mr Barry White | Barry has a vast 23 years experience of Criminal Law, procedure and… | View Profile |
Staff Figures
Clerks : 9 Fees : 3 Administration : 2
Languages
Spanish Portugese English Urdu Hindu Punjabi French German Italian Welsh Cantonese
Top Tier Set Rankings
Set Rankings