Cloisters > London, England > Set Profile
Cloisters
Offices

Cloisters
1 PUMP COURT, TEMPLE
LONDON
EC4Y 7AA
England
Cloisters > The Legal 500
Rankings
The '
best set in London for employment work
',
Cloisters
' acts across the entire range of employment law, while being widely recognised as a leading discrimination chambers. Members from the set are routinely instructed to act at all levels of the judicial system, from the Employment Tribunal and Employment Appeal Tribunal, to the High Court, Court of Appeal and Supreme Court. Recent highlights for chambers included
Caspar Glyn KC
's representation of an employee in
Mencap v Tomlinson Blake
, which considered the significant question of when care workers were entitled to pay while sleeping on-call in "sleep-in shifts"; and in
National Union of Professional Foster Carers v Certification Office
,
Rachel Crasnow KC
and senior-junior
Rachel Barrett
acted for foster care parents, who argued that they were workers under employment law and could form a trade union. Daniel Dyal departed chambers in late 2021 on his appointment as a salaried judge at the Employment Tribunal.
Testimonials
Set
'Cloisters is a very strong set of barristers. It has very knowledgeable and skilled employment barristers. Highly recommended for all levels of experience.'
'The best set in London for employment work.'
'A go-to set with counsel across the range of expertise and call, and extremely positive to work with.'
'A first-rate set of chambers with an excellent range of specialist employment barristers.'
'Strength and depth at all levels of call, from silks to newly called.'
Clerking
'The clerks are fantastic, very approachable,  user friendly, and always happy to assist.'
Cloisters
 is well-known as a
'pre-eminent set for clinical negligence'
, with 
'impressive barristers at all levels'. 
In particular, the
'outstanding'
William Latimer-Sayer KC
acts on consistently complex matters and has noteworthy expertise in quantum.
Simon Taylor KC
has continued his impressive work, namely on catastrophic birth and brain injury cases. Further, junior
Hannah Godfrey
has notably acted as sole counsel on multiple catastrophic injury cases in the High Court. Additionally,
Tamar Burton
has done impressive work drafting high-value and complex schedules of loss, whilst
Linda Jacobs
has acted successfully for the claimant on the high-profile matter of
Bridgman v University Hospitals and Warwickshire NHS Trust
, in which case the deceased had an operation to remove a benign brain tumour which left him in a vegetative state, further procedures to stop haemorrhaging produced by the surgical technique used to remove the tumour resulted in the meningitis which ultimately caused his death.
Testimonials
Set
'Cloisters remain one of our go-to sets, with impressive barristers at all levels and a commercial perspective.'
'Excellent chambers – good choice of counsel, efficient clerks – a good set to work with.'
'Cloisters are a leading clinical negligence set, they have good strength-in-depth.'
'Cloisters is a pre-eminent set for clinical negligence.'    
'The set has high-standards for admission and the newest recruits bear this out.'
Clerking
'Chambers are supported by a very able and enthusiastic team of clerks.'
Cloisters
  has a reputation as a
'very good set of highly-respected silks and juniors' in the personal injury space.
In particular, the team members this year continue their impressive work on road traffic accident-induced catastrophic injury work. Namely,
William Latimer-Sayer KC
is representing the claimant, a former RAF air traffic controller who suffered severe spinal injury resulting in complete motor and sensory paraplegia as a result of a bicycle accident on the A32, in the case of
Rose v Taylor;
following the accident the claimant won a gold and two silver medals at the 2018 Invictus Games in Sydney. In addition, Latimer-Sayer KC has led newly ranked
'future personal injury star'
Chesca Lord
, who deals solely with complex quantum, on high-value matters of catastrophic injury.
Tamar Burton
is active in, among other areas, motor injury cases and often led by high-ranking Silks. Patricia Hitchcock KC retired in 2021.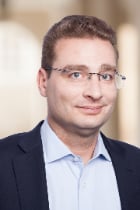 William Latimer-Sayer KC
–
Cloisters
'One of the go-to silks on high-value catastrophic injury matters. He is a delight to work with. A genuine star and phenomenally gifted.'
Ranked: Tier 1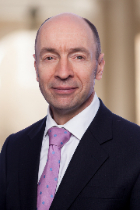 Joel Donovan KC
–
Cloisters
'Joel is very clever, sees the issues in a case for what they are and has a strategy to get the best possible outcome.'      
Ranked: Tier 4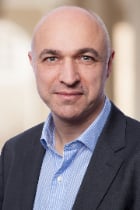 Ranked: Tier 1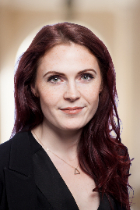 Chesca Lord
-
Cloisters
 '
Very approachable and has a clear understanding of the relevant issues to the claim. Client like her. Without doubt a future personal injury star.'      
Ranked: Tier 5
Tamar Burton
–
Cloisters
'
Tamar is fantastic; switched-on, effective, personable and incredibly hardworking. Super junior counsel in big cases – contributes beyond her years.'
Ranked: Tier 5
Testimonials
Set
'Cloisters are one of the best sets in this area of work. Their strength-in-depth is very impressive.' 
'A very good set of highly-respected silks and junior.'      
'Cloisters are an excellent, almost old-fashioned set in that they are a relatively small set with a group of excellent barristers, whom are all highly-respected and provide a personal service to those solicitors who have instructed them for years.'      
'Cloisters are an excellent chambers we know well and their support teams and barristers are first-rate.'      
'Cloisters are excellent.'      
Clerking
'A good clerks' room – very accommodating.'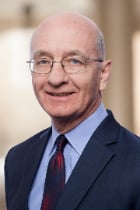 Ranked: Tier 3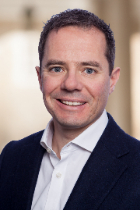 Ranked: Tier 4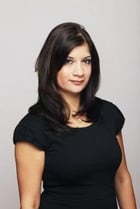 Schona Jolly KC
–
Cloisters
'
Schona is a keen intellect and a practical and yet creative thinker. She is a strong and unwavering advocate with in-depth knowledge and expertise of civil liberties and human rights with the domestic and ECHR frameworks.
'
Ranked: Tier 4
Ranked: Tier 3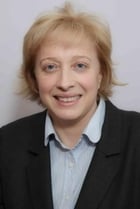 Linda Jacobs
–
Cloisters
'
Excellent advocate at inquests, and brings a wealth of experience which reassures the clients.
'
Ranked: Tier 3
X
Cloisters >
Set Profile
Cloisters is a highly-regarded and long-established set that advises on employment, discrimination and equality, personal injury, clinical negligence, commercial law, regulatory and public law, sport and entertainment with a reputation for delivering exceptional results.
Cloisters is renowned for its responsive, first-class client focus combined with a technical excellence and commercial perspective that enables them to resolve the most complex legal problems for individuals and organisations of all sizes.
They are continually at the forefront of ground-breaking cases. Many Cloisters barristers are the undisputed leaders in their field and represent clients at every level up to the European Court.
The set: Cloisters is known for its expertise along with a modern, flexible approach and outstanding client care. Most of its 52 barristers are ranked leaders in their field.
Types of work undertaken: Cloisters acts for large multinational and national businesses, SMEs, small employers, employees, non-government organisations, charities, regulators, local authorities, associations, government departments, universities, unions, professional bodies, professionals and individuals.
Clinical negligence: Cloisters is the predominant claimant clinical negligence set, with a large team of silks and juniors. It has an outstanding reputation for dealing with multimillion-pound catastrophic birth and spinal injury claims and is at the cutting edge of clinical negligence law, playing a lead in many of the major cases.
Employment: Cloisters is the go-to set for all aspects of employment and discrimination law. It is consistently instructed in landmark cases cementing its reputation as an expert in the field.
Human rights and civil liberties: Cloisters was founded on a commitment to civil liberties. The set has unrivalled expertise in dealing with difficult and novel issues involving both domestic and European law. Seven members are appointed to the Equality and Human Rights Commission (EHRC) panel of preferred counsel. The team covers domestic and international areas and is involved in the European Court of Human Rights, UN Human Rights Council and the Inter-American Court of Human Rights.
Inquests and inquiries: Cloisters is a sought-after set for providing representation to bereaved families and dependants in the most complex and sensitive of inquest proceedings. It is well versed in Article 2 inquests, coronial law and judicial review stemming from areas that include healthcare deaths, workplace deaths, road traffic accidents, death in prison, and deaths of children and young people.
Personal injury: Chambers personal injury team is highly sought-after for its expertise in maximum severity work, with experience ranging from multimillion-pound catastrophic injury claims to industrial and traffic accidents, and claims relating to explosions, disease and the armed forces.
Professional discipline and regulatory: Cloisters is recognised for its expertise across a wide range of professions and members of the team appear regularly in front of different panels. The team is well placed to draw on the expertise gained from Cloisters other areas of practice.
Public law: Cloisters represents and advises on discrimination, human rights, judicial review and public inquiries, both for and against public bodies and regulatory authorities. The team brings particular insight into matters relating to education and healthcare professionals.
Sports, media and entertainment: the team acts for the FA in high-profile matters as well as for a wide range of sports bodies and personalities. The team's strength lies in applying exemplary legal technical skill in a sporting context to produce ground-breaking, creative solutions for clients.
Main Contacts
| Department | Name | Email | Telephone |
| --- | --- | --- | --- |
| Members of Chambers | ALLEN KC, Robin (1974, 1995) | | |
| Members of Chambers | DONOVAN KC, Joel (1991, 2011) | | |
| Members of Chambers | MITCHELL KC, Jonathan (Scotland) (1979, 1992) | | |
| Members of Chambers | NAPIER KC, Brian (Scotland) (1986, 2002) | | |
| Members of Chambers | TAYLOR KC, Dr Simon (1984, 2006) | | |
| Members of Chambers | EPSTEIN KC, Paul (1988, 2006) | | |
| Members of Chambers | ROMNEY KC, Daphne (1979, 2009) | | |
| Members of Chambers | HITCHCOCK KC, Patricia (1988, 2011) | | |
| Joint Head of Chambers | ALGAZY KC, Jacques (1980, 2012) | | |
| Members of Chambers | GLYN KC, Caspar (1992, 2012) | | |
| Members of Chambers | GALBRAITH-MARTEN KC, Jason (1991, 2014) | | |
| Members of Chambers | CRASNOW KC, Rachel (1994, 2015) | | |
| Members of Chambers | LATIMER-SAYER KC, William (1995, 2016) | | |
| Members of Chambers | DYER KC, Simon (1987, 2017) | | |
| Members of Chambers | JOLLY KC, Schona (1999, 2017) | | |
| Members of Chambers | COGHLIN KC, Thomas (1998, 2018) | | |
| Members of Chambers | WILLIAMS KC, Edmund (2000) | | |
| Members of Chambers | SEAWARD, Martin (1978) | | |
| Members of Chambers | BUCHAN, Andrew (1981) | | |
| Members of Chambers | O'DEMPSEY, Declan (1987) | | |
| Members of Chambers | CASSERLEY, Catherine (1991) | | |
| Members of Chambers | GENN, Yvette (1991) | | |
| Members of Chambers | MICHELL, Paul (1991) | | |
| Members of Chambers | HORAN, John (1993) | | |
| Members of Chambers | LAWSON, Daniel (1994) | | |
| Members of Chambers | D'SOUZA, Carolyn (1994) | | |
| Members of Chambers | COWEN, Sally (1995) | | |
| Members of Chambers | ROBERTSON, Sally (1995) | | |
| Joint Head of Chambers | McLEISH, Martyn (1997) | | |
| Members of Chambers | REINDORF, Akua (1999) | | |
| Members of Chambers | BROWN, Thomas (2000) | | |
| Members of Chambers | JACOBS, Linda (2000) | | |
| Members of Chambers | McCANN, Claire (2000) | | |
| Members of Chambers | BEALE, Anna (2001) | | |
| Members of Chambers | OHRINGER, Adam (2001) | | |
| Members of Chambers | GODFREY, Hannah (2002) | | |
| Members of Chambers | MASTERS, Dee (2004) | | |
| Members of Chambers | FRASER BUTLIN, Sarah (2005) | | |
| Members of Chambers | MILSOM, Christopher (2006) | | |
| Members of Chambers | DOBBIE, Olivia-Faith (2007) | | |
| Members of Chambers | MUSGRAVE-COHEN, Caroline (2008) | | |
| Members of Chambers | STIRLING, Catriona (2008) | | |
| Members of Chambers | CAIDEN, Nathaniel (2009) | | |
| Members of Chambers | OMERI, Sheryn (2010) | | |
| Members of Chambers | LORD, Chesca (2011) | | |
| Members of Chambers | BARRETT, Rachel (2012) | | |
| Members of Chambers | BURTON, Tamar (2012) | | |
| Members of Chambers | DANVER, Jennifer (2012) | | |
| Members of Chambers | COOK, Jonathan (2017) | | |
| Members of Chambers | FITZPATRICK, Ruaraidh (2017) | | |
| Members of Chambers | MEENAN, Catherine (2018) | | |
| Members of Chambers | GOODMAN, Charlotte (2019) | | |
| Members of Chambers | VEALE, Laurene (2019) | | |
| Members of Chambers | JACKSON, Joshua (2020) | | |
| Members of Chambers | SHARP, Melanie (2020) | | |
| Members of Chambers | ISMAIL, Ameer, (2021) | | |
Barrister Profiles
| Photo | Name | Position | Profile |
| --- | --- | --- | --- |
| | Jacques Algazy | Jacques Algazy practices in employment, commercial, European, and public law. His robust… | View Profile |
| | Robin Allen | Acts for a very wide range of clients, from individuals to organisations,… | View Profile |
| | Rachel Barrett | Barrister specialising in employment, discrimination, inquests and inquiries, clinical negligence, human rights and… | View Profile |
| | Anna Beale | Barrister specialising in employment and discrimination, clinical negligence and personal injury law.… | View Profile |
| | Tom Brown | Barrister specialising in employment, equality, EU, commercial, public, immigration and human rights… | View Profile |
| | Andrew Buchan | Barrister who has been specialising in personal injury since 1984. He has… | View Profile |
| | Tamar Burton | Tamar specialises in clinical negligence, personal injury, inquests, employment and discrimination work.… | View Profile |
| | Nathaniel Caiden | Barrister specialising in in employment, discrimination and equality. Also a trained mediator… | View Profile |
| | Catherine Casserley | Practises employment, discrimination and human rights law. Previously employed by the Disability… | View Profile |
| | Tom Coghlin | Tom Coghlin QC has a wealth of experience of first instance and… | View Profile |
| | Jonathan Cook | Employment, Discrimination & Equality, Clinical Negligence, Commercial Law, Personal Injury, Requlatory | View Profile |
| | Sally Cowen | All areas of employment law equality and discrimination law and TUPE. Independent… | View Profile |
| | Rachel Crasnow | Leading QC specialising in employment law, with emphasis on discrimination and human… | View Profile |
| | Carolyn D'Souza | | View Profile |
| | Carolyn D'Souza | | View Profile |
| | Jennifer Danvers | Main areas of practice: Clinical Negligence, Discrimination and Equality Law, Employment Jen… | View Profile |
| | Olivia-Faith Dobbie | Olivia is a courageous advocate with a strong court presence. She is… | View Profile |
| | Joel Donovan | Barrister practising mainly in complex high-value clinical negligence and PI, including grave… | View Profile |
| | Simon Dyer | Simon Dyer QC specialises in clinical negligence and personal injury claims. Simon… | View Profile |
| | Paul Epstein | Paul is an employment and discrimination law specialist. He has appeared in… | View Profile |
| | Ruaraidh Fitzpatrick | Clinical Negligence, Discrimination & Equality, Employment, Human Rights, Personal Injury, Regulatory | View Profile |
| | Sarah Fraser Butlin | Specialising in employment, clinical negligence, personal injury. | View Profile |
| | Jason Galbraith-Marten | Jason is one of the UK's leading employment and equality lawyers. In… | View Profile |
| | Yvette Genn | Yvette Genn is a specialist employment lawyer with in-depth expertise in complex… | View Profile |
| | Caspar Glyn | Caspar is an expert in the employment relationship, contractual (including injunctive relief)… | View Profile |
| | Caspar Glyn | Caspar is an expert in the employment relationship, contractual (including injunctive relief)… | View Profile |
| | Hannah Godfrey | Barrister (called 2002) at Cloisters Chambers specialising in personal injury and clinical… | View Profile |
| | Patricia Hitchcock | Queen's Counsel. Specialising in complex high-value claims, especially brain and spinal injury,… | View Profile |
| | John Horan | Barrister in discrimination and equality and employment. On the day before the… | View Profile |
| | Linda Jacobs | Linda Jacobs is a barrister at Cloisters (2000 call, Middle Temple, Harmsworth… | View Profile |
| | Schona Jolly | Schona Jolly QC has a high profile domestic and international practice, with… | View Profile |
| | William Latimer-Sayer | William specialises in catastrophic personal injury and clinical negligence. He has a… | View Profile |
| | Daniel Lawson | Dan specialises in personal injury, clinical negligence and insurance law. | View Profile |
| | Chesca Lord | Barrister specialising in employment and discrimination, personal injury, and clinical negligence. Chesca… | View Profile |
| | Dee Masters | Dee Masters has been ranked in the legal directories since 2010 as… | View Profile |
| | Claire McCann | Claire McCann specialises in employment, equality and public law as well as… | View Profile |
| | Martyn McLeish | Martyn McLeish is an experienced personal injury and clinical negligence junior, recommended… | View Profile |
| | Paul Michell | Paul is an employment law specialist. He regularly acts in equal pay,… | View Profile |
| | Christopher Milsom | Chris operates at the forefront of employment and equality law having appeared… | View Profile |
| | Caroline Musgrave-Cohen | Caroline specialises in employment and equality law. She advises and represents clients… | View Profile |
| | Brian Napier | Practises employment and discrimination law in England and Scotland (Faculty of Advocates).… | View Profile |
| | Declan O"Dempsey | Declan O'Dempsey is a member of the Equality and Human Rights Commission's… | View Profile |
| | Declan O'Dempsey | Barrister at Cloisters Chambers, part time fee paid employment judge in North… | View Profile |
| | Adam Ohringer | Adam is an employment specialist who still maintains a broader civil law… | View Profile |
| | Sheryn Omeri | Barrister specialising in employment and discrimination, clinical negligence, human rights, public law… | View Profile |
| | Ms Akua Reindorf | Akua Reindorf specialises in employment, discrimination and human rights law. She is… | View Profile |
| | Sally Robertson | All areas of equality, discrimination and employment law, including whistleblowing and TUPE,… | View Profile |
| | Daphne Romney KC | Daphne Romney QC is an expert in high-value, very complex litigation and… | View Profile |
| | Martin V Seaward | Barrister specialising in personal and fatal injuries, occupational pensions, coroner's inquests, administrative… | View Profile |
| | Catriona Stirling | Catriona has specialised in clinical negligence and personal injury for a number… | View Profile |
| | Dr Simon Taylor | Simon is a medical doctor as well as a barrister and specialises… | View Profile |
| | Dr Simon Taylor | Simon is a medical doctor as well as a barrister and specialises… | View Profile |
| | Ed Williams | Ed is named by the Legal 500, Chambers and Partners and Legal… | View Profile |
Staff Figures
Glenn Hudson : Senior Clerk Mark Skipp : 1st Junior Clerk Andrew Hunter : 2nd Junior Clerk William Parkhouse : 3rd Junior Clerk Frankie Beale : 4th Junior Clerk Lauren Maynard : 5th Junior Clerk