Set Profile > Foundry Chambers > London, England
Foundry Chambers
Offices

Foundry Chambers
QUALITY HOUSE, 5-9 QUALITY COURT
CHANCERY LANE, LONDON
WC2A 1HP
England
Foundry Chambers > The Legal 500
Rankings
Ranked: Tier 2
Alexandra Healy QC
-
Foundry Chambers
'
Able to marshal large quantities of documents and information. Excellent team player and understands the overlapping areas of law - criminal, civil and regulatory, as well as the priorities and drivers for clients whether they are corporates or individuals.
'
Ranked: Tier 3
With 'a strong reputation for serious crime and fraud' Foundry Chambers has 'a strong backbone of good criminal counsel covering all aspects of crime'. Its members are kept busy with a workload that includes acting for both the prosecution and defence in tax evasion cases, VAT, and MTIC frauds, as well as diversion frauds. Mark Bryant-Heron QC is prosecuting the former owner of BHS, Dominic Chappell, for alleged tax evasion. Strengthening the fraud team at the senior end, early 2020 saw Anu Mohindru QC take silk.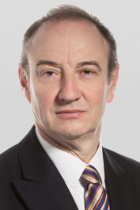 Mark Bryant-Heron QC
-
Foundry Chambers
'
Mark's strengths are his ability to evaluate evidence and instructions efficiently and thoroughly. He has an excellent manner with clients and a very effective way of communicating with the jury. He is very personable and easy for instructing solicitors to work with.
'
Ranked: Tier 3
Alexandra Healy QC - Foundry Chambers 'Intelligent, financially literate, clever, focused, technically brilliant and a flawless tactician. Able to make the complex seen simple in fraud cross-examination.'
Ranked: Tier 3
Jason Sugarman QC
-
Foundry Chambers
'
Ability to master very complex cases in a swift fashion and distil the information to the client in a clear and concise way to allow them to focus on the issue.
'
Ranked: Tier 3
Anu Mohindru QC
-
Foundry Chambers
'
He has an uncanny ability to put a client at ease from the moment he steps in a room. He slowly, but calmly chips away at the case with impressive results. He is a very safe pair of hands, and has a wealth of experience.
'
Natalie McNamee
-
Foundry Chambers
'
Natalie is a dedicated and hard-working advocate who is fiercely committed to the interests of her professional or personal client. She is incredibly intelligent and comfortable with complex financial and expert evidence.
'
Ranked: Tier 3
Michael Newbold
-
Foundry Chambers
'
He provides clear and concise advice. He is very knowledgeable with regard to all matters relating to the Proceeds of Crime. I have found him to be very approachable and helpful.
'
Ranked: Tier 3
Tom Hoskins
-
Foundry Chambers
'
Very resilient in arguing a case, he deals with difficult opponents and arguments in a calm, resolute and methodical manner. He is also calm and measured in his advocacy - he focuses on key issues tenaciously.
'
Ranked: Tier 3
'A strong criminal set', Foundry Chambers' workload includes prosecution and defence instructions involving serious sexual offences, murder, drugs and people trafficking, among other areas. Alexandra Healy QC was instructed by the Crown Prosecution Service for the prosecution in a two-handed murder case, where the victim was both stabbed and beaten with a baseball bat. Richard Jory QC  is described as an 'excellent leader who knows the difference between strategy and tactics; he has a forensic eye with an ability to deal with the trees and woods'. Turning to the juniors, David Harounoff represented a woman who was convicted of the murder of her ex-husband, after she allegedly arranged a "medieval duel to the death" between her ex-husband and her lover.
Alexandra Healy QC
-
Foundry Chambers
'
She is an extremely effective advocate. Serene, insightful and wholly in control of her brief. She treats everyone with respect and courtesy. She is methodical in her approach and a persuasive advocate.
'
Ranked: Tier 3
William Hughes QC
-
Foundry Chambers
'
He is a gentleman of great talents, and never fails to impress his instructing solicitor or client. He slowly, but calmly chips away at the case with impressive results. He is a very safe pair of hands, and has a wealth of experience. Since taking Silk his advocacy has continued to galvanise all parties involved in a case. He defends and prosecutes with equal prowess and is a pleasure to work with.
'
Ranked: Tier 3
Richard Jory QC
-
Foundry Chambers
'
When it comes to serious cases the devil is always in the detail and this advocate always masters the detail. Calm under pressure, precise in questioning and superb in closing.
'
Ranked: Tier 3
David Harounoff - Foundry Chambers 'His preparation and good sense of humour are incredibly strong in equal measure. A brilliant jury advocate who is well-liked, respected and highly regarded by his professional colleagues alike.'
Ranked: Tier 3
Henrietta Paget
-
Foundry Chambers
'
A formidable barrister. She had a calmness and assurance that revealed her to be totally unflappable. She is also scrupulously fair and principled person with an entertaining and quick wit. A quality brief with sound judgement.
'
Ranked: Tier 3
Foundry Chambers
has expertise across the full range of crime-related work. In recent news,
Alexandra Healy QC
has been elected Head of Chambers;
Anu Mohindru QC
has been appointed Queen's Counsel;
Jason Sugarman QC
has been elected to the Bar Council for a three year term;
Emily Lauchlan
,
Nicki Roberson
, and
Brent Martin
are new members of chambers, while
Shamini Jayanathan
and
Sherbir Penang
have joined as associate tenants.
Clerks:
Testimonials
Clerks:
Angela May is really helpful and accommodating. Honest and never lets you down.
Clerking at Foundry Chambers under the control of Angela May is excellent and very helpful.
Clerks room is known for its honesty and integrity – putting clients' needs first.
The clerks are known for their honesty and integrity – putting the needs of clients first.
Foundry chambers have an excellent team of clerks who are very responsive and have always been a pleasure to deal with.
Set:
A great set, who go above and beyond and all team players.
A highly competent set that go above and beyond many other Chambers.
A reliable and solid stable of experienced criminal barristers with some outstanding performers.
A strong criminal set – recognised as a leader in its field.
A strong Criminal set with a strong reputation for serious crime and fraud.
A strong set of chambers recognised as leaders in the fields of fraud and general crime with some extremely able silks and juniors.
Excellent first class set offering a full service
Excellent well organised and presentable. clerks always willing to help and have the right counsel for the case.
Foundry Chambers are an excellent set of chambers well organised and helpful. They have a great variety of barristers to choose from.
Foundry Chambers are an excellent set. They have a good cross section of barristers. I have never been disappointed when someone has had to cover a brief.
Foundry Chambers are my go to for crime. The clerks are always helpful and efficient. They are never pushy. I have never been disappointed by any barrister that i have instructed from here. I will happily recommend chambers to anyone that asks.
Foundry chambers have an excellent team of clerks who have always been very responsive and a pleasure to work with.
Foundry Chambers is a set that I have used extensively in respect of fraud, money laundering and confiscation cases. They have a good depth of very experiences and capable barristers in these areas.
Foundry is a friendly and approachable chambers with talent through its core. It has settled into its new building with excellent modern conference facilities. There is a friendly collegiate atmosphere throughout.
Strong set where juniors are trained by some of the best criminal QC's in the country. Breadth of work for prosecution and defence in serious financial crime, bribery and corruption. Also extradition.
Superb chambers utterly reliable and very talented barristers with wide ranging skills.
The chambers are very good. I use them regularly and have been happy with the way they have conducted cases.
Foundry Chambers >
Set Profile
The set
Foundry Chambers is one of the UK's leading criminal sets headed by John McGuinness QC.  It was founded in 1970 in Inner Temple by Sir Arthur Irvine QC PC, former Solicitor General and moved in 1994 to 9-12 Bell Yard, the address from which it took its name.
Chambers operated successfully at 9-12 Bell Yard until June 2017 when the set moved to new premises in Quality Court taking the opportunity to re-launch with a new identity.  The premises are situated in the middle of Chancery Lane at the centre of London's legal district and provide Chambers with modern facilities and an ideal working environment.
The set comprises 46 tenants, including 9 Queen's Counsel.  Many former members of Chambers have been appointed to the Circuit Bench with a number of current members appointed as Recorders of the Crown Court and as Chair of the Police Appeals Tribunal.  Members of Chambers are also trained as Facilitators in the provision of "Advocacy and the Vulnerable" training on the South Eastern Circuit.
Chambers is committed to providing an exceptional recruitment and training programme and environment for its pupils, with in-house advocacy training provided on a weekly basis.
Types of work undertaken: Foundry Chambers is an acknowledged leader in its fields of expertise.  The set provides expert advice and representation for individual and corporate clients in the field of crime and potential criminal liability.  The set is frequently called upon to advise and represent prosecution agencies, local authorities and regulators.  Civil expertise includes conduct of regulatory matters involving allegations of financial wrongdoing, professional misconduct and tax litigation.  Chambers' membership includes established practitioners in the fields of extradition, public law and immigration.  The range of work and specialist teams of barristers make Chambers a single port of call for clients looking for solutions to matters crossing different legal disciplines.
Members act in many of the most challenging and high profile cases within its areas of practice.  Ranked for many years as a leading set, chambers has been praised as "a superior criminal set" and "a powerhouse for serious crime".
For individuals and businesses accused of criminal offences, Chambers offers advice and representation from the early stages of an investigation.  Members of Chambers assist businesses in developing anti-corruption policies and in conducting internal investigations, along with advising businesses who are under investigation.  Chambers has members on the SFO list at all levels.
Chambers has long standing experience in advising and representing individuals facing action from their professional bodies and on behalf of professional regulators bringing actions against their registrants.  Members of Chambers are able to assist police officers, lawyers, accountants, health care and financial professionals and other professionals facing disciplinary action.
Chambers has expertise in revenue law, particularly where there is a fraud element, and represents the tax payer and HMRC.
Members are regularly instructed in asset forfeiture proceedings, including condemnation and proceeds of crime matters.
In recent years, Foundry Chambers has acted in some of the largest and most complex extradition cases both for the requesting state or Judicial Authority or the requested person.  Chambers also offers expertise in the area of immigration for individuals and businesses.
Foundry Chambers offers expertise at all levels and prides itself on delivering unparalleled service to clients.  Our approachable and efficient clerks' room works closely with members of chambers to provide the best service for client needs.
Main Contacts
| Department | Name | Email | Telephone |
| --- | --- | --- | --- |
| Members of Chambers | BERRIEW CBE QC, Lord Carlile of (1970) | | |
| Members of Chambers | BIRNBAUM QC, Michael (1969) | | |
| Members of Chambers | MCGUINNESS QC, John (1980) | | |
| Members of Chambers | HEALY QC, Alexandra (1992) | | |
| Members of Chambers | HUGHES QC, William (1989) | | |
| Members of Chambers | JORY QC, Richard (1993) | | |
| Members of Chambers | BRYANT-HERON QC, Mark (1986) | | |
| Members of Chambers | WADDINGTON QC, James (1983) | | |
| Members of Chambers | SUGARMAN QC, Jason (1995) | | |
| Members of Chambers | MERZ, Richard (1972) | | |
| Members of Chambers | SMITH, Alisdair (1981) | | |
| Members of Chambers | HAROUNOFF, David (1984) | | |
| Members of Chambers | TALBOT HADLEY, Steven (1987) | | |
| Members of Chambers | SMITH, David (1988) | | |
| Members of Chambers | ELLIS, Sarah (1989) | | |
| Members of Chambers | HENDERSON, Lawrence Mark (1990) | | |
| Members of Chambers | SEYMOUR, Mark (1992) | | |
| Members of Chambers | POKU, Mary (1993) | | |
| Members of Chambers | TATFORD, Warwick (1993) | | |
| Members of Chambers | ALFRED, Stephan (1996) | | |
| Members of Chambers | AMARASINHA, Revantha (1996) | | |
| Members of Chambers | GRIFFIN, Neil (1996) | | |
| Members of Chambers | SELBY, Sarah (1998) | | |
| Members of Chambers | DUNHAM, Nicholas (1999) | | |
| Members of Chambers | PAGET, Henrietta (1999) | | |
| Members of Chambers | SHARKEY, Paul (2000) | | |
| Members of Chambers | SOORA, Brinder (2000) | | |
| Members of Chambers | SMITH, J. Alastair (2001) | | |
| Members of Chambers | DICKINSON, Zarah (2002) | | |
| Members of Chambers | MOHINDRU, Anu (2004) | | |
| Members of Chambers | NEWBOLD, Michael (2004) | | |
| Members of Chambers | BOOKER, Szilvia (2005) | | |
| Members of Chambers | HOSKINS, Tom (2007) | | |
| Members of Chambers | SAREEN, Ellis (2008) | | |
| Members of Chambers | WAIDHOFER, Benjamin (2008) | | |
| Members of Chambers | PARTRIDGE, James (2009) | | |
| Members of Chambers | JACKSON, James (2009) | | |
| Members of Chambers | McNAMEE, Natalie (2011) | | |
| Members of Chambers | TATE, Jessica (2012) | | |
| Members of Chambers | MURRAY, Sophie (2013) | | |
| Members of Chambers | HARPER, Christopher (2013) | | |
| Members of Chambers | MULDOON, Racheal (2015) | | |
| Members of Chambers | STANNARD, Sophie (2015) | | |
| Members of Chambers | GORDON-SAKER, Edward (2015) | | |
| Members of Chambers | CONDRON, Bethany (2016) | | |
| Members of Chambers | SLOWE, Rose (2016) | | |
Barrister Profiles
| Photo | Name | Position | Profile |
| --- | --- | --- | --- |
| | Mr Mark Bryant-Heron | Barrister | View Profile |
| | Ms Zarah Dickinson | Zarah has an exclusively criminal practice with extensive experience in both prosecution… | View Profile |
| | Mr Neil Griffin | Barrister: Criminal work in the Crown Court & Court of Appeal (Criminal… | View Profile |
| | Mr Tom Hoskins | Barrister. Specialising in Crime, Proceeds of Crime, Extradition and Professional Discipline. | View Profile |
| | Mr William Hughes | Barrister and QC | View Profile |
| | Ms Natalie McNamee | Barrister | View Profile |
| | Mr Michael Newbold | Barrister | View Profile |
| | Ms Henrietta Paget | Barrister: Criminal work in the Crown Court and the Court of Criminal… | View Profile |
| | Mr Mark Seymour | Mark is a highly-experienced, highly-regarded advocate and lawyer with over 20 years'… | View Profile |
| | Mr Paul Sharkey | Paul Sharkey is a highly experienced advocate specialising in serious and complex… | View Profile |
| | Mr Alastair Smith | Barrister | View Profile |
| | Mr Jason Sugarman | Barrister and Queen's Counsel | View Profile |
| | Mr James Waddington | Barrister | View Profile |
Languages
English (fluent)
Top Tier Set Rankings
Set Rankings