Partnership Counsel > London, England > Set Profile
Partnership Counsel
Offices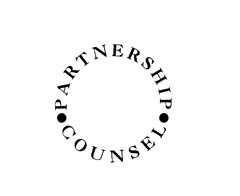 Partnership Counsel
9 KING'S BENCH WALK
TEMPLE
EC4Y 7DX
England
Partnership Counsel > The Legal 500
Rankings
As the name suggests,
Partnership Counsel
is dedicated solely to matters of partnership law, and is recognised as one of the leading sets in the field, receiving instructions on high-stakes litigation and arbitration from international professional services firms and individual partners. Specialisms for leading junior and chambers founder
Roderick I'Anson Banks
 include family and medical partnerships disputes; his representation of veterinary partnership Medivet Group in
Lawlor v. Medivet Group
is indicative of the latter.
Simon Jelf
predominantly acts for international law firms and their partners. Both members of chambers are notable for their expertise in Jersey partnership law.
Ranked: Tier 1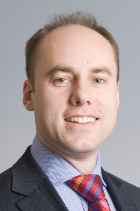 Ranked: Tier 1
Partnership Counsel >
Set Profile
Chambers specialises exclusively in all aspects of partnership and LLP law.
The set: The set was established in 1991 by Roderick I'Anson Banks, who perceived a growing need for a higher level of specialisation than could be provided from a traditional generalist set. Simon Jelf joined him in 1999.
Appreciating the volatility of partnership and LLP disputes, the philosophy of the chambers is to adopt a hands-on approach, working in close and constant contact with clients and their advisers, both in the embryonic stages and throughout the litigation or negotiation process.
Chambers regularly deals with high-profile cases, many of which attract media attention. However, the nature of the work necessarily precludes any public acknowledgment of its involvement.
Types of work undertaken: Chambers deals with all aspects of partnership law, with a particular emphasis on professional partnerships, LLPs and limited/corporate partnerships. A large proportion of chambers' work relates to advice given to solicitors' partnerships and LLPs.
On the dispute side, chambers has extensive experience in cases involving expulsions and compulsory retirements, as well as 'lock-ins' and 'extractions'. Other areas in which chambers has particular expertise include dissolution, Syers v Syers orders, garden leave and restrictive covenants.
On the non-contentious side, chambers is, in addition to more routine drafting work, used to devising novel and tailor-made solutions when structuring new or revised partnership or LLP agreements and related documentation, and advising on ways to avoid partnership status in large commercial ventures.
Roderick I'Anson Banks is the editor of Lindley & Banks on Partnership, author of the Encyclopedia of Professional Partnerships and acted as a consultant to the Law Commission in its review of partnership and limited partnership law (1999-2003).
Main Contacts
| Department | Name | Email | Telephone |
| --- | --- | --- | --- |
| Practice manager | Tyroon Win | tyroon@partnershipcounsel.co.uk | 020 7430 2005 |
| Members of Chambers | BANKS, Roderick I'Anson (1974) | | |
| Members of Chambers | JELF, Simon (1996) | | |
Spotlights
PARTNERSHIP
CORPORATE AND COMMERCIAL: PARTNERSHIP
We are one of the smallest but most highly specialised barristers' chambers in the country. Our exclusive specialism is partnership law, encompassing traditional business and professional partnerships and LLPs, limited partnerships, partnerships between companies and arrangements designed to avoid partnership status. This level of specialisation brings many advantages: we have encountered most dispute-related scenarios that can arise and recognise differing personality types and the way they react, thus enabling us to predict with accuracy likely future conduct and outcomes. Our "seen it all before" approach can bring real comfort and reassurance to anxious clients and an ability quickly to get to the heart of the matter and identify the real issues.
We are, inevitably, involved in all aspects of our specialisation, from strategic advice and planning and representation in disputes, litigation and mediations to the preparation of bespoke draft documents and the review and updating of existing partnership arrangements.
Though we have long been recognised as leaders in our field, it is the level of personal service and engagement with professional and lay clients that we believe is unusual. Clients have frequently expressed surprise at the way we operate: we are not passive or reactive but champion a fully integrated, immersive and proactive approach. Many clients over the years have been individual solicitors or other professionals who seek advice in relation to their own disputes. In cases of this type, the client can walk a lonely and often demoralising path: we see our role in such circumstances is to counter such isolation by acting as equal parts adviser, counsellor, psychologist and "Dutch uncle", always available to provide legal and moral support, not only when requested but also when we perceive an unspoken need. We do not demand or expect formality: written instructions are a luxury that are not always required. Our problem has always been how to describe our unconventional approach and we often encounter clients at the end of a case who say "Now we understand the true nature of the service you provide".
We are, of course, equally well used to integrating into a team of advisers when instructing professionals are involved and bring the same proactive approach to bear.
Another ingredient of our philosophy is a dislike of propelling clients into costly disputes unnecessarily. We champion mediation and strive to avoid litigation if not in clients' interests. We are inordinately proud of the fact that we cannot list a string of reported cases and that, in many instances, our involvement in disputes is known only to our clients and not even to their fellow partners. Equally that approach does not signal a reluctance to litigate where the need arises.
We have advised clients based in various jurisdictions, including the Channel Islands, Hong Kong, Ireland, Germany, Gibraltar and Africa, where English partnership law is applied or where the local partnership law adopts the English model.
Members:
Roderick I'Anson Banks
rciab@partnershipcounsel.co.uk
Simon Jelf
sjelf@partnershipcounsel.co.uk
Practice manager:
Tyroon Win
tyroon@partnershipcounsel.co.uk
020 7430 2005
www.partnershipcounsel.co.uk
Partnership Counsel, 9 King's Bench Walk, Temple, London EC4Y 7DX