Boult Wade Tennant LLP > Cambridge, England > Firm Profile
Boult Wade Tennant LLP
Offices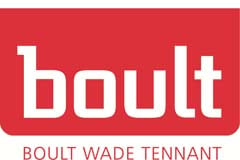 Boult Wade Tennant LLP
CPC 4 CAPITAL PARK
CAMBRIDGE ROAD
CAMBRIDGE
CB21 5XE
England
Boult Wade Tennant LLP > The Legal 500
Rankings
With offices in London, Reading, Cambridge, Frankfurt, Berlin and Madrid,
Boult Wade Tennant LLP
 is well-placed to provide a '
stable and quality service
' to its roster of clients, ranging from state-owned enterprises and financial service providers to medium-sized companies, start-ups and public entities, including hospitals and charities, on domestic and multijurisdictional mandates. The practice counts protection, filing and prosecution matters in its workload, in addition to portfolio management and enforcement mandates, and has demonstrable experience in EPO opposition and appeal proceedings. In London,
Nina White
heads up the biotechnology and life science group, which acts for a range of clients, including SMEs and university start-ups, in drafting patents; and
Tessa Bucks
spearheads the engineering and designs practice. From the firm's office in Reading, senior partner
Nick McLeish
leads the high-tech and electrical group and
Adrian Hayes
heads up the chemical and materials team.
Practice head(s):
Nina White; Tessa Bucks; Adrian Hayes; Nick McLeish
Other key lawyers:
Daniel Weston; Rohan Setna; Matthew Spencer; Edward Ronan; Jonathan Palmer; Michelle Pratt; Neil Thomson; Martyn Draper; Marcus Sims
Testimonials
'The team are very proactive and go out of their way to assist the client. They demonstrate excellent results in both patent prosecution and oppositions. They are keen to understand the objectives and strategic aims of the client.'
'Tessa Bucks has an excellent track record in European opposition and appeal cases.'
'Very flexible in taking on various kinds of work. They handle core patenting work, but also enforcement matters and assist with invention harvesting and educate in-house staff. They have a good understanding of various business needs, relating to patent drafting strategy. They are well liked and respected by my in-house inventors.'
'BWT's leadership has a great vision to advise international clients, especially Chinese clients.'
Key clients
iTeos Therapeutics
Argenx BVBA
Paragraf Limited
Almac Discovery Limited
Abcam
MC2 Therapeutics
Adaptive Spectrum and Signal Alignment, Inc. (ASSIA, Inc)
The Reliance Worldwide Corporation
Intercontinental Great Brands LLC
Abbott Laboratories
United Kingdom Research and Innovation, STFC at the Rutherford Appleton and Daresbury laboratories
Ancestry.com
AC Immune
Work highlights
Advised AC Immune on its acquisition of Affiris' portfolio of therapeutics targeting alpha-synuclein (a-syn), notably Affiris PD01.
Representing Adaptive Spectrum and Signal Alignment, Inc. (ASSIA, Inc) before the EPO, prosecuting applications to grant, and handling opposition and appeals.
Providing portfolio management, drafting and prosecution advice across a range of biological targets and indications for Almac Discovery Limited.
With offices in London, Frankfurt, Berlin and Madrid, as well as Cambridge and Reading,
Boult Wade Tennant LLP
's '
top-notch team
' is well-placed to assist clients in the protection, management and enforcement of UK and EU trade marks, domain name disputes, brand strategy matters and copyright issues. The team counts state-owned enterprises, financial service providers, medium-sized companies, start-ups, family-owned businesses and public entities, including hospitals and not-for-profit organisations, among its key roster of clients. Following the retirement of
John Wallace
in April 2022,
Rachel Conroy
leads the practice and other key members of the team include the '
client-oriented
'
Emma Pitcher
,
Tony Pluckrose
, who is praised as '
a walking encyclopaedia
' when it comes to trade mark prosecution work and opposition proceedings,
Catherine Wolfe
and
Felicity Hide
, who '
has worked miracles
' before the UKIPO and EUIPO.
Testimonials
'I find the whole team to be great, but I'd make particular mention of Emma Pitcher, who has an engaging style that is clearly underpinned by superb legal understanding. I'd also like to mention Connor Thorogood, who is a member of Emma's team but is very much in her mould. He simplifies the complicated and is always accessible for considered response.'
'Boult Wade has built a top notch team. Perhaps more importantly that bench is filled with great people. The folks at all levels at Boult are enjoyable to work with.'
'Felicity Hide is strategic and thoughtful, as well as proactive with a global perspective. We have sent her some very important matters and she has worked miracles we didn't think were possible. Her work quality is exceptional.'
'They are at the top of the tree. Totally dependable but also super bright and practical. Real team workers. Thoughtful and strategic.'
'Anusha Arunasalam is exceptionally bright and quick to respond. She's also a fabulous person to interact with. She consistently provides great service and was a terrific addition to the partner ranks at Boult Wade.'
'Catherine Wolfe is extremely bright, but also practical. Very well connected.'
'Emma Pitcher is very client-oriented. She has tremendous drive and energy. Great knowledge and a very quick thinker.'
'Tony Pluckrose is a walking encyclopaedia of trade mark law. Generous, with his immense knowledge.'
Key clients
Hotel Chocolat
John Guest International Limited
Gordon Rees Scully Mansukhani, LLP
Brentford FC Limited
Calvin Klein Cosmetic Corporation
Perani & Partners
Bauer Media
Boult Wade Tennant LLP >
Firm Profile
Boult Wade Tennant is one of Europe's leading IP firms, with established offices based in the UK, Germany and Spain. Since 1894 clients have trusted us with their most important asset, their intellectual property.
Choosing a new adviser is a big decision. Whatever the IP challenge, we have the team to help. We have over 90 patent attorneys, trade mark attorneys and lawyers, spread across three European countries. We can therefore provide you with advice at both a European level and nationally in the UK, Germany and Spain. Whichever route you use to access our services: whether working through our UK, German or Spanish team, you will benefit from the same exceptional service levels underpinned by unique local knowledge and professional expertise. The firm is known internationally for its quality of communication, proactivity, creativity and high standards in all matters. The attorneys have broad-based technical knowledge and well-developed commercial acumen, and are creative in their approach.
The firm has four patent groups which are divided by technologies: biotechnology and life sciences; chemical and materials; engineering and designs; and hi-tech and electrical. The fifth group is the trade mark and domain names group. The firm also has a range of professional in-house support functions, including a sizeable formalities and renewals department and a search department.
Our patents and designs groups have significant experience working with large corporate organizations, from banks to pharmaceutical companies. We also act for many smaller and medium sized business, Government bodies, academic institutions, research laboratories and individual inventors. The firm has handled hundreds of European Patent Office oppositions and appeals with an enviable success rate. All technical groups have extensive experience in drafting original patent specifications, IP portfolio management, handling oppositions, advising on infringement and enforcement matters. Boult Wade Tennant also offers a range of additional services, including providing freedom to operate opinions, carrying out IP due diligence exercises, recording assignments and licences, managing the transfer of large incoming portfolios, patent searching services, competitor watching services, in-house renewals and translation services.
Our Trade Mark and Domain Name team offer maximum efficiency and an effortless service to clients. They can act as a central point for all your brand protection, IP matters and data management. This includes providing strategic advice, assistance with planning and budgeting, brand evaluation, trade mark clearance and filing, representation relating to contentious trade mark and design matters, competitor analysis, IP intelligence, advice concerning licensing, IP audits and other services such as workflow management. We advise on the full spectrum of brand related IP matters, this includes the contentious and non-contentious aspects of trade marks and brands, domain names, copyright, social media, designs and trade secrets. We provide advice on the acquisition of trade mark related IP rights, licensing agreements, and distribution agreements, as well as copyright, unfair competition law and we offer litigation support in the German Courts and at EU level, The General Court and The European Court of Justice.
Press Releases
18th March 2019
Boult Wade Tennant LLP's London team has moved to a new office location.
Salisbury Square House is a bright and flexible space offering clients and staff alike an improved working environment and new facilities. 
21st February 2019
Managing Partner and Head of the Trade Mark and Domain Names practice group John Wallace commented "This is a tremendous result for the firm. It demonstrates the calibre of our team here at Boult Wade Tennant. We have great people across the practice groups and support teams who make it possible for us to continue to be a leading firm. It is very rewarding for us to be recognised by an independent source such as MIP - what a great way to start this year especially as we are celebrating . This year the firm celebrates our 125th anniversary".
6th February 2019
Boult Wade Tenant is delighted to announce the opening of the Berlin office.
8th January 2019
This year, 2019, we are delighted to be celebrating the 125th anniversary of Boult Wade Tennant.
8th November 2017
Boult Wade Tennant are delighted to announce the promotion of Susi Fish to Partner, effective as of 1 November 2017.
21st June 2017
We are pleased to announce that Boult Wade Tennant has again been listed as 'highly recommended' in IAM Patent 1000's 'The world's leading patent professionals 2017' annual review. As well as this, two senior team members have been listed as 'highly recommended individuals: prosecution', which is both a personal achievement and one that reflects the hard work and dedication of the teams with which they work.
The IAM guide aims to identify the leading patent professionals in key jurisdictions across the globe. The list is the result of five months of detailed research involving interviews and surveys with thousands of private practice lawyers and attorneys. The named practitioners have received high praise and recommendations from both peers and clients alike.
On the inclusion, Senior Partner Nick Mcleish commented "I am delighted to see
Boult Wade Tennant ranked so highly by this prestigious directory. We are extremely proud to read that our clients praise our work and comment that 'everything you see from Boult Wade Tennant screams high quality'. To also have so many of our individuals recognised further demonstrates the firm's continued approach to offering innovative and practical advice to the widest range of clients and is evidence of the exceptional client service we strive to provide."
Click here to view the full list.
6th June 2017
Boult Wade Tennant Partner, Catherine Wolfe, has been listed within the 2017 edition of Managing Intellectual Property (MIP) STARS Top 250 Women in IP for a second year running. She is one of only 20 selected from the UK.