Mewburn Ellis LLP > Manchester, England > Firm Profile
Mewburn Ellis LLP
Offices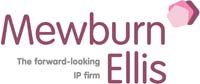 Mewburn Ellis LLP
MANCHESTER ONE
53 PORTLAND STREET
MANCHESTER
M1 3LD
England
Mewburn Ellis LLP > The Legal 500
Rankings
Mewburn Ellis LLP continues to thrive, with significant growth across all teams. The life sciences practice in particular has handled patents in biologics, bioinformatics, cell therapies, vaccines and precision medicines. The additional expertise in pharma regulatory matters and patent extensions as well as plant variety patents is another stand-out strength. On the chemistry side, the practice impresses with its work in advanced materials and polymers, and is an affiliate partner to the Graphene Engineering Innovation Centre. The engineering and ITC specialists offer combined expertise in patent and design work. At the EPO, the team is among the most active representatives in oppositions and appeals, especially when acting for defendants. Able to manage global IP portfolios of multinationals, but also excelling in original drafting work for smaller clients including prestigious universities, technology transfer offices and spun out start-ups, the firm offers a comprehensive patent prosecution package. In addition to its four UK offices, the firm also has an office in Munich, allowing for direct filing of German patents. Graeme Moore (Manchester) directs the engineering and ICT team, Jeremy Webster (Manchester) heads up the chemistry practice, and Simon Kiddle (Bristol) leads the life sciences team. The London-based Calum McGuinn, who specialises in chemistry and materials, made partner in April 2021. The previous April June Lyons (Manchester) and Susie Harrison (Cambridge) made patent director, a non-equity partner-level position. Patent director Rachel Jones left the firm in spring 2021.
Practice head(s):
Graeme Moore; Jeremy Webster; Simon Kiddle
Testimonials
'This practice has deep expertise in the biotechnology industry and is experienced in the unique IP challenges and related business and legal risks present in the field. We are able to trust them with the company's IP because they are not just a law firm, but a business partner who has their client's best interest at heart, and who performs beyond the expected.'
'The people are proactive, helpful and eager to assist on giving appropriate advice or suggesting other companies when they are not sufficiently experienced to deal with certain areas. They are continually adapting the client database to match the needs of the client.  They do not instigate costly work if not necessary and will instruct on the estimated costs of any major work.  They have a diverse team to assist with specialised areas when required.'
'Richard Clegg is very astute and gives carefully considered advice that is pertinent to the issue at hand. He has a wide breadth of knowledge and experience on IP and related business and legal matters that can be relied upon.'
'Emma Graham always works in every way for our interest and seeks support for us, whenever needed, from others in her firm.'
'Katherine Green is very dedicated to deliver the best possible position for her clients. She can digs into every detail but keeps the big picture at the same time – very impressive!'
'Simon Kremer understands our work fully and can probe us on any new material. He is also able to oversee the consistent approach in our intellectual property portfolio.'
Key clients
ADC Therapeutics
Agency For Science, technology and Research
Alliance Pharmaceuticals Ltd
Autoliv Development AB
BerGenBio ASA
Boehringer Ingelheim International GmbH
Bozicevic Field & Francis LLP
Bristol-Myers Squibb Company
Cambridge Enterprise Ltd
Celularity, Inc.
Clovis Oncology
Creo Medical Limited
Danisco US Inc.
Domino Printing Sciences PLC
Ei-Mei Patent Office
Enleofen Bio Pte Ltd
Esco Ventures
F Hoffmann-La Roche AG
Genentech Inc
Hiraki and Associates
Hitachi, Ltd
Hummingbird Bioscience
Karsten Manufacturing Group
Kilpatrick Townsend & Stockton LLP
Kisa
Kyoto Int.
McNeill Baur PLC
Medical Air Technology
Mitsubishi Electric Corporation
Mitsui Chemicals
Morrison & Foerster
Nerudia Ltd
NGK Insulators Ltd
Nova Chemicals Corp.
Pentland Brands Limited
Pfizer Inc.
Prezio
REC Solar Pte. Ltd.
Regeneron Pharmaceuticals
Roche Diagnostics GmbH
Rockley Photonics Ltd
Scihead IP
Work highlights
Drafted over 100 patent applications for Rockley Photonics.
Successfully defended Roche's European patent broadly covering cell culture methods for producing commercially valuable antibodies with therapeutically-acceptable colour attributes in a multi-party opposition before the EPO.
Acted for Unilever in EPO opposition and appeal cases, including in a proceeding regarding a competitor's detergent composition patent, securing complete revocation of the patent on appeal.
Mewburn Ellis LLP specialises in strategic brand management advice. On the prosecution side, the practice assists with the full range of trade mark services, including oppositions and appeal proceedings. For disputes and commercial agreements, the group frequently joins forces with the firm's litigators. The growing Munich office illustrates the firm's dedication to remaining a key player in the European IP market. With a track record that includes handling trade mark prosecution matters for major international brands, but also start-ups, education sector clients, investors and international firms seeking EU and UK representatives, the team is very versatile. With Kate O'Rourke in London at the helm, the practice has one of the market's most experienced practitioners. The Bristol-based Rebecca Anderson-Smith  made partner in April 2021.
Testimonials
'Very responsive and very knowledgeable; keen understanding of client needs.'
'The firm has a very experienced trade mark team that really knows and understands our business.'
'The individuals we work with have an unrivalled passion for what they do and the care they show for us as a client. Nothing is too much trouble, and they happily make our problems their problems. Sofia Arenal and Jacqueline Pang always know what's going on.'
Key clients
Alliance Pharma plc
Astex Therapeutics Ltd
Avec Sport
Axon Enterprise, Inc. (formerly Taser International, Inc.)
Banhams Patent Locks Limited
Bennett Jones LLP
Bentley 1962 Ltd
Binney Jones LLP
Bioline Reagents Limited
Capital Group Companies
Chiesa Shahinian & Giantomasi PC
Citymapper Limited
Coventry Building Society
Dechra Pharmaceuticals Plc
Defected Records Limited
Dogs Trust Trustee Limited
Dotcom Retail Limited
Fox Rothschild LLP
Greenberg Traurig LLP
Greggs PLC
Halo Lifestyle LLC
Hilti
Huntsworth plc
In-N-Out Burgers
Intersnack Group GMBH & Co
Kabushiki Kaisha Bandai Namco Entertainment
Karsten Manufacturing Corporation
Mi-Pac Trading Limited
Morrison & Foerster LLP
Novadaq Technologies Inc.
Purezza Limited
S.R.G Apparel Plc
Scott Bader Company Limited
Slush Puppie
Smart Technologies ULC
The Swatch Group
The Museum of Modern Art
Valent BioSciences Corporation
Warminster School
Work highlights
Acted for longstanding client Alliance Pharmaceuticals on protecting and enforcing key brand names, including LYPSYL, ANBESOL and HYDROMOL in over 100 countries around the world, including the coordination of registration, opposition and cancellation actions in Australia, India, USA and Brazil while handling direct proceedings in the EU, including a seminal case on interpretation and construction of specifications of goods.
Acting for The Dogs Trust Trustee Limited on the enforcement of its rights in the key brands 'A Dog is For Life' and 'A Dog is For Life, Not Just for Christmas', previously successfully brought to registration, taking into account the reputational risks to the client to ensure its associations with third parties are carefully vetted to maintain the client's charitable status and ability to enter into appropriate third party licensing arrangements.
Assisted Beauty Bay Ltd with strategic commercial issues, managing its large and growing trade mark portfolio with a recent focus on protecting the expanding beauty range, prosecuting applications in multiple countries, and including rights enforcement around the world, including through trade mark oppositions and domain watching.
With 'a wide variety of knowledge and skills', Mewburn Ellis LLP is best known for its contentious IP practice, as well as providing strategic portfolio advice to IP owners. Areas of expertise include declarations of invalidity, non-infringements, cancellations and entitlement actions, as well as appeals to the UK and EU IP courts. The department is led by Sean Jauss and includes Caroline Hart, a litigator with a science background who is well placed to handle patent disputes.
Other key lawyers:
Testimonials
'The team stands out for its technical expertise and fair pricing, as well as its excellent network, passing work over to relevant experts when appropriate.'
'They have a personable approach and are willing to work with us to address the issues we wish to address – they listen to what we want and then translate that into a good legal document.'
'Good listeners and highly responsive.'
'Attention to our needs and attention to detail.'
'The Mewburn Ellis team brings a wide variety of knowledge and skills to meet the client's needs, stretching across traditional patent and trade mark work. They are skilled in the protection of plant varieties as well.'
Key clients
Playseats BV and F. Smit Holdings BV
Medical Air Technology Limited
Wavescapes Limited
Verily Life Sciences LLC
Flexicare Medical Limited
In-N-Out Burger
Work highlights
Represented Dutch-based Playseats BV and F. Smit Holdings in IP and Enterprise Court (IPEC) proceedings in respect of the infringement of the clients' registered and unregistered design rights in their racing simulator car seat by a UK-based business which imported a copycat product from China.
Represented Medical Air Technology, an industry-leading manufacturer and supplier of clean-air ventilation systems, which was subject to a patent infringement claim by another UK business.
Advising In-N-Out Burger in relation to its UK and EU trade mark portfolio, identifying infringers and addressing the infringement (usually by requiring a rebrand).
Mewburn Ellis LLP >
Firm Profile
Mewburn Ellis is the forward-looking IP firm. With more than 150 years' experience in the IP profession, our focus is on providing clear, honest, strategic advice to maximise the potential of IP as an asset. We truly understand the commercial drivers that make IP an important part of a business strategy.
We work at all stages of the IP life cycle and advise on patents, trade marks and registered designs, as well as any IP related disputes and IP legal and commercial requirements. Our IP experts cover all sectors and technical fields and work closely with each other, meaning we can build individually tailored multidisciplinary teams designed to meet each client's specific needs.
Our international practice includes large and small companies from across all industries and is as diverse as the technical areas we cover. Clients range from iconic global brands to dynamic start-ups as well as universities, research institutions and investors. Mewburn Ellis is the firm of choice for many international IP and law firms needing European counsel.
We have a wealth of experience advising on technology transfer and the commercialisation of IP.  Our expanding litigation practice offers a range of different options and strategies to maximise outcomes from pre-action correspondence, alternative dispute resolution (ADR) and litigation in the UK or other national courts, to declarations of invalidity or non-infringement, cancellation, revocation, entitlement actions, oppositions and appeals at the UK or EU IP Offices or the European Patent Office.  The firm has an enviable track record handling offensive and defensive patent and trade mark oppositions and is renowned in the profession for its success in high value, complex and multi-party oppositions at the EPO.
As one of Europe's top IP firms Mewburn Ellis has a reputation for excellence, it is at the heart of the firm and our people along with a commitment to deliver the highest standard of service to our clients.
Staff Figures
Number of partners : 46 Number of other fee-earners : 122 Total staff : 320
Languages
German English
Memberships
Chartered Institute of Patent Attorneys (CIPA) International Federation of Intellectual Property Attorneys (FICPI) International Trade Mark Association (INTA) American Intellectual Property Law Association (AIPLA) Japan Intellectual Property Association (JIPA) Chartered Institute of Trade Mark Attorneys (CITMA)