Firm Profile > Withers & Rogers > London, England
Withers & Rogers
Offices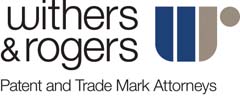 Withers & Rogers
2 London Bridge
London
SE1 9RA
England
Withers & Rogers > The Legal 500
Rankings
Withers & Rogers's patent attorney team cover a wide range of technologies. The large electronics, computing and physics group handles prosecution matters for telecoms, software, consumer electronics and university and research institute clients as core components of its work. Aerospace, automotive and packaging product companies account for a significant number of instructions for the advanced engineering team. The chemical and life sciences practice assists with plant varieties, prosecution work for NHS trusts and for UK and international universities and spin-out companies. The practice is active before the UKIPO and EPO, with matters ranging from the drafting of patent applications to opposition and appeal proceedings. The firm also has litigation capabilities. In addition to its four UK offices, the firm also has two recently established offices in Munich and Paris. Karl Barnfather in Leamington Spa is the head of the practice.
Other key lawyers:
Stuart Latham; Adrian Tombling; James Gray; Russell Edson; Joanna Thurston; Greg Stepney; Nicholas Jones; Richard Worthington; Dave Croston; Nick Wallin
Testimonials
'The practice has great strength in depth with a balance between experienced partners and talented attorneys. The diversity of the client base of W&R has allowed the team to offer a wide level of expertise in the people. The collaborative culture of the company leads to greater communication and collaborative problem solving. The company also offers pre-planned costs for greater future transparency for budgeting. The key service is the capability and knowledge of engineering in the legal arena and obtaining the best possible outcomes for the client.'
'James Gray has been an invaluable asset to our business. Commitment to the client, in-depth understanding of our products and a solid, no-nonsense approach to managing expectations has and continues to provide our every IP need.'
Withers & Rogers demonstrates particular strength in EU and UK trade mark filings, consistently appearing as one of the most active firms for both. With a number of team members offering in-house counsel experience, the practice is a good choice for trade mark portfolio management matters, with clients including a number of multinationals and large UK companies. The four UK offices in combination with the Paris and Munich bases form a solid European offering. Bristol-based practice head Fiona McBride and her team are experienced in a wide range of sectors, including the fashion and jewellery, retail, gambling, finance and defence sectors. Mark Caddle, whose specialisms include opposition and appeal proceedings and assisting start-ups and small and medium-sized companies with soft IP protection, made partner in April 2020.
Withers & Rogers >
Firm Profile
Withers & Rogers is one of Europe's largest dedicated intellectual property law firms, with offices in London, Paris and Munich as well as three other regional offices in the UK.  Established more than 130 years ago, the firm remains as passionate as ever about making intellectual property work to the clients' best advantage. Today, clients include many renowned, innovative organisations from across Europe, North America and Asia.
Specialist teams
Withers & Rogers has four core practice groups:
Advanced Engineering
Electronics, Computing & Physics
Life Sciences & Chemistry
Trade Marks
The firm has an outstanding breadth and depth of experience and expertise, with over 100 patent and trade mark professionals. In addition to the practice groups above, the firm has a number of specialist groups, enabling it to pool industry knowledge and bring added value for its clients.
All of Withers & Rogers' patent and trade mark attorneys are selected on the basis of excellent academic achievement and industry knowledge. They, along with the firm's registered design attorneys, advise on the protection and enforcement of intellectual property rights for inventions, brands, and designs. Withers & Rogers has extensive commercial and industrial experience, and the team's technical expertise spans all major technologies.
A comprehensive service
Withers & Rogers offers a comprehensive service that extends to both securing IP rights – such as patents, trade mark and design registrations for the UK, Europe and further afield – and advising on their exploitation and enforcement.
Withers & Rogers is most renowned for its work in strategic IP. The firm builds strategies for clients that embrace critical areas like innovation culture, due diligence, freedom to operate, invention management, and patent mapping, to name but a few. The firm has experience of advising clients on implementing working strategies to maximise commercial gain from inventions, while keeping costs to a minimum. A number of its clients require a flexible approach to handling their portfolios, including maintaining their databases for them.
Withers & Rogers Renewals, a sister firm of Withers & Rogers, handles renewals on behalf of its clients, enabling them to devote more time to other parts of their business. The renewals team serves a global client base across a huge variety of industries and the network of local patent attorneys and renewal agents around the world gives it a truly global reach.
Alongside this, the firm provides proactive support functions that help clients keep track of their IP, stay on top of maintenance, and stay in control of cost. This ensures clients receive a service that delivers both technical excellence and commercial insight.
International by nature
A truly international practice, Withers & Rogers maintains an established worldwide network of contacts including both trusted foreign intellectual property law firms and direct clients.
As well as filing and prosecuting applications at the European and UK Patent Offices, the Munich office enables the firm to act before the German Patent Office, so it can act as a single point of contact for three of the key patent granting authorities in Europe.
With attorneys fluent in most of the official European languages, together with the Munich office and recently opened Paris office, Withers & Rogers is ideally positioned to work with any European jurisdiction.
Main Contacts
| Department | Name | Email | Telephone |
| --- | --- | --- | --- |
| Chair, Trade Marks | Fiona McBride | | |
| Electronics, computing and physics | Karl Barnfather | | |
| Advanced engineering | Dave Croston | | |
| Electronics, computing and physics | Nick Wallin | | |
| Life sciences and chemistry | Adrian Tombling | | |
Lawyer Profiles
| Photo | Name | Position | Profile |
| --- | --- | --- | --- |
| | Mark Caddle | PartnerMark Caddle is an Attorney in our Trade Mark group. Mark is… | View Profile |
| | Tania Clark | Partner Tania Clark is an attorney in our Trade Mark group. She… | View Profile |
| | Russell Edson | Partner Russell Edson is a Paris-based patent attorney in our Advanced Engineering… | View Profile |
| | Philip Horler | PartnerPhilip Horler is a patent attorney in our Electronics, Computing & Physics… | View Profile |
| | Michael Jaeger | Partner Michael's patent work has covered the fields of telecoms, telephony, encryption,… | View Profile |
| | Dr Nicholas Jones | Partner Nicholas handles work in the fields of medicinal chemistry and drug… | View Profile |
| | Greg Stepney | Partner Greg Stepney is a patent attorney in our Life Sciences &… | View Profile |
| | Andrew Thompson | Partner Andrew Thompson is a patent attorney in our Electronics, Computing &… | View Profile |
| | Nick Wallin | Partner and head of our Electronics, Computing & Physics groupNick Wallin is… | View Profile |
| | Justin Wilson | Partner Justin Wilson is a patent attorney in the Life Sciences &… | View Profile |
| | Howard Wright | Partner Howard is a senior member of our Electronics, Computing & Physics… | View Profile |
Staff Figures
Number of partners : 30 Number of other fee-earners : 55
Languages
English French German
Diversity
Diversity & Inclusion – Leadership Statement
Our commitment to an inclusive workplace that promotes and values diversity is key to us attracting, retaining and engaging our people. This engagement leads to enhanced personal and professional performance and is the reason why diversity and inclusion is key to our culture.
Our Promise
We believe in a diverse working environment where everybody feels included and valued. We are committed to attracting, developing and retaining people from all walks of life and backgrounds. We promise to create a culture of inclusion where all individuals feel respected, are treated fairly, can enjoy a good work-life balance, and have the opportunity to excel in their chosen career. We all have the responsibility to create and sustain an inclusive environment.
We will
Find and nurture role models within our business to inspire and mentor under-represented groups
Engage our people in defining and implementing our approach to diversity and inclusion by establishing a representative volunteer group from each of our locations (Diversity & Inclusion team) to help set direction, drive our approach and deliver actions.
Training mental health first aiders and offering our people confidential personal assistance 24/7 via our employee assistance programme
Attract and retain people from diverse talent pools by, supporting and encouraging diverse employee interest groups and offering flexible working arrangements
Encourage a culture where people feel enabled to challenge inappropriate and excluding behaviour
Equip managers to lead and motivate diverse teams by providing inclusion education and training opportunities
Ensure that our leadership is supportive of diverse perspectives and is transparent, communicative, and engaging
Support external Employee Resource Groups and Diversity Networks
Ensure that Diversity & Inclusion initiatives, actions, and results are transparent to everyone
Through the implementation of transparent policies, practices and procedures, we have due regard to our duties under the Equality Act 2010, and to the protected characteristics [1] detailed in the Act. We seek to fulfil this commitment by ensuring that our policies, training and development reflect the principles laid down in this statement, as well as our obligations under the law.
To achieve our objectives, we need sustained commitment from everyone in the Firm; please contact a member of the 'Diversity & Inclusion' team if you would like to help.