Marks & Clerk > London, England > Firm Profile
Marks & Clerk
Offices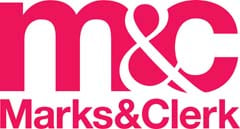 Marks & Clerk
15 Fetter Lane
LONDON
EC4A 1BW
England
Profiles
Marks & Clerk > The Legal 500
Rankings
Marks & Clerk
offers combined prosecution and litigation services and one of the deepest benches in the UK market. The group demonstrates particular strength in the pharmaceuticals and biopharmaceuticals space as well as in the electronics and engineering sectors. Patents covering innovations in 3D printing, machine learning and AI are another key area of expertise, with the team having built an exceptionally successful track record of taking AI patent applications through to grant. Agritech-related patents are also included in the portfolio. In addition to its wide geographical presence in the UK, the firm also has offices in Asia, the EU and Canada and is very active in cross-border matters; it is one of the most active filers of PCT patent applications.
Daniel Talbot-Ponsonby
  (Oxford) and
Simon Mounteney
(London) direct the practice.
David Murray
(Glasgow, Aberdeen), whose key specialisms include the energy and medical device sectors, made partner in September 2020.
Practice head(s):
Daniel Talbot-Ponsonby; Simon Mounteney
Other key lawyers:
Sheila Wallace; Will Nieuwenhuys; Philip Cupitt; Mike Williams; Thomas Prock; Andrew Docherty; Jonathan Stafford; David Murray; Emma Foster
Testimonials
'The firm is easy to work with and very professional. Billing is handled as per our specs and any changes to the way we operate are always met with acceptance without dispute. The attorneys at the firm are always willing to discuss our matters and explain all aspects of the matters very well, making decisions more easy to reach. Superb, can-do attitudes and top notch attorneys who are easy to work with is a blessing.'
'Marks & Clerk are unusually commercial in their guidance for patenting, and we are confident that we're not simply addressing what can be patented, but what should be patented, in line with our commercial strategy. The firm has made a real effort to develop a close working relationship with our technical team, to assist with invention disclosure and early identification of potential IP, alongside later stage patent drafting.'
'The team at Marks & Clerk have a diverse and broad range of deep expertise in the scientific fields we work in and the skills to translate this into filings that are granted.  They respond well and have a good leadership.'
'Andy Docherty is one of the best in the IP world. He is easy to work with and always open to new ideas. He has helped us on the billing side as well as the patent side of our engagement. The other attorneys I work with there are outstanding when it comes to knowing the best routes to getting patents through prosecution and getting them granted. I meet regularly with several of them and all are top notch with years of good experience, so they can advise me on the best ways forward. And better yet, they are usually correct!'
'Our interaction with M&C is headed by Jonathan Stafford. He is knowledgeable, experienced and manages his team well. Both he and his team have developed a good knowledge of our technologies and communicate effectively. This combination of capabilities has led to a number of successful patent opposition cases and new filings.'
'Thomas Prock is outstanding in all aspects of his work and his involvement has been pivotal in securing several patents for our firm. Throughout the years he has displayed an uncanny ability to grasp complex technical concept immediately and with ease and translate our descriptions in to patentable applications all of which (no exception) have been successful.'
Key clients
Gilead Sciences
Uber
Toshiba
Hewlett Packard Enterprise
Bridgestone
Thales
The University of Edinburgh
University of St Andrews
University of Birmingham
Work highlights
Assisted Gilead Sciences with the development of its European patent portfolios relating to liver disease and cardiovascular disease, involving important commercial products and often opposition and appeal matters at the EPO, acting for the client both as patentee and as opponent.
Marks & Clerk's head of life sciences Mike Gilbert is known for defending large companies in the biotechnology, pharmaceuticals and chemicals sectors in patent revocation litigation, often working with Charlie Balme and Trevor Crosse. Leading the hi-tech patent litigation practice, Dafydd Bevan handles infringement litigation in the electronics, software, telecoms and mechanical sectors. Graham Burnett-Hall also receives highly technical mandates, recently in the automotives sector. The commercial IP offering spearheaded by Michael Moore advises on collaboration agreements, licensing deals and M&A due diligence.
Practice head(s):
Mike Gilbert; Michael Moore; Dafydd Bevan
Other key lawyers:
Testimonials
'They thoroughly explained special aspects of British law. They keep up to date in recent court decisions and apply them to the current case where appropriate.'
'Graham Burnett-Hall quickly reaches a good understanding of the technology and discusses the core problems in detail. He is also good at predicting and explaining the legal assessment.'
'Very experienced and respected team, very good value for money, well able to handle technically and legally complex cases, pragmatic, great knowledge of the pharma industry, great team work, work well with firms in other jurisdictions, transparent, open to dialogue, always responsive.'
'Mike Gilbert is very experienced and respected, capable of handling legally and technically complex cases. He is pragmatic and sees the whole picture when providing legal advice, has a really good knowledge of the pharma/life sciences industry, and stays calm under pressure. He is client oriented, and transparent and open to discussion about case management, resource allocation etc. A great team leader.'
'Graham Burnett-Hall is excellent. He really understands the scope of our patents and explains the legal issues clearly and practically. He is very responsive and helpful.'
Key clients
Pfizer
Genentech
H. Hoffmann-La Roche
Daiichi Sankyo
The Broad Institute
dSPACE
Manitou
Work highlights
Advised Pfizer in patent litigation proceedings against Merck Sharpe & Dohme in relation to Pfizer's multibillion-dollar Prevenar 13 vaccine.
Advised Genentech in patent litigation proceedings against Eli Lilly in relation to Lilly's multibillion-dollar Taltz product.
Advised Manitou in patent litigation proceedings against JCB.
In 2020, Marks & Clerk became the first firm in the UK to file a multimedia motion mark. One of the largest specialist IP firms in the UK, the group has tripled the size of its EU team to continue its busy EUIPO caseload. The group acts on advisory and contentious matters, including litigation, and is well versed in advising on the IP aspects of major rebranding projects. Already in charge of an impressive number of trade marks in the UK, the firm further expanded its portfolios in 2020, not only through cloned EU trade marks, but also through new client wins and growing portfolios of existing clients. With a total of nine international offices across the EU, Canada and Asia, the firm is a good choice for cross-border matters. Chairman Daniel Talbot-Ponsonby in Oxford and London duo Simon Mounteney (UK managing partner) and Tom Farrand (head of trade marks) direct the practice. Heather Williams left the practice in spring 2021, and Elena Nicholas retired in August 2020.
Practice head(s):
Daniel Talbot-Ponsonby; Simon Mounteney; Tom Farrand
Other key lawyers:
John Ferdinand; Andrew Hawley; Michael Barrett; Amy Dunn; Jason Chester
Testimonials
'Their greatest asset is their staff. At all times they have been both professional and knowledgeable in the subject matter at hand. Be it searches, applications, protection or mitigation, M&C have been able to apply the right level of support to produce a satisfactory conclusion to the brief.'
'Efficient at responding and clear in their management of the case. Everything was done as it had been said.'
'Friendly and approachable, always feel like I get honest feedback and pushback that keeps our brand's protection top of mind.'
'The trade mark team at Marks & Clerk provides excellent and unique professional service. In particular, they have a Japanese client team and offer timely responses and clear advice to Japanese clients.'
'Very committed team; always high performance and good results of their work; quick feedback; act in the very best interest of the client, even if the client is not available for short-term instructions.'
'Staff at M&C stand apart from other attorneys by their dedication to the task in hand. This allows our teams to focus on their functions with M&C contributing in a timely manner with each project.'
'Andrew Hawley always provides clear advice that non-English speakers can easily understand. From his long professional experiences, he knows what clients wish to know and can be supportive to clients.'
'We have had a very good experience with Andrew Hawley. His expertise is unquestionable, he always offers very profound advice and offers a range of options. Issues are dealt with in a very dedicated way. Clients are in very good hands.'
Key clients
Pukka Pies
Bridgestone
Lloyds Bank
Next
Crew Clothing
The Scottish Football Association
Albert Bartlett
Tomatin Distillery
The Scotch Whisky Association
Renegade Spirits
Harris Tweed
S.Joon
St Pierre Groupe
Pal International
Ideagen Plc
Lothian Buses
Jägermeister
Work highlights
Advised Pukka Pies on expanding/refreshing/consolidating and enforcing rights in PUKKA rather than PUKKA PIES, including advising on the IP implications of re-designing logos, the development of the brand guidelines, reviewed sample packaging designs in advance of launch and advising on the protection and maximization of the IP, how to protect and maximise IP aspects of new product developments.
Advised Jägermeister on enforcing its trade mark rights in respect of clothing, and provided strategic advice on planning the UK's exit from the EU trade mark system as a result of Brexit.
Advised Panda Life on a selection of different strategies for the registrations owned by the client in the UK and EU, including acquisition of third party rights, use of assignment and licence back arrangements, negotiation of co-existence agreements and the negotiation of consents, alongside deployments of cancellation and opposition actions; additionally advised the client on which brand elements to seek protection for and the best practice for use of its marks, including the positioning of brand elements on its goods and packaging.
Marks & Clerk
's Cambridge team is '
very knowledgeable and helpful
'. The office is part of one of the largest IP firms in the UK, which has a deep bench of lawyers, patent attorneys and trade mark attorneys operating out of nine offices across the UK. 
Simon Portman
 and
Michael Moore
 lead the commercial IP transactions practice, in which associate
Rayyan Mughal
 plays a key role. The practice handles the IP commercialisation, IP strategy, due diligence, brand protection, portfolio management, commercial contracts and industry-specific regulatory issues, particularly for companies in the technology and life sciences sectors.
Practice head(s):
Simon Portman; Michael Moore
Other key lawyers:
Testimonials
'We found the team and Simon Portman in particular to be very knowledgeable and helpful.'
Key clients
XR Nation
Fluoretiq
Downing College, Cambridge
DS Smith Packaging
Prokarium
John Innes Centre
Cambridge Enterprise
Astero LLC
Rothamsted Research Institute
Alzheimer Scotland
DS Bio
Era Home Security
Prym Intimates
UCL Business
University of Birmingham
K-Sport
Tannoi
Work highlights
Assisted Reagent Genie in rapidly setting up an international distribution network for COVID-19 test kits in the space of 2-3 weeks.
Advised a number of Cambridge colleges in relation to transitioning their training courses from face-to-face to online offerings as a result of the Covid-19 pandemic.
Advised Alzheimer Scotland in relation to its "Purple Alert" app for caring for and monitoring Alzheimer's patients including.
Marks & Clerk
's brand protection team collaborates with the firm's PATMA offering on infringement and passing off disputes. Practice head
Kirsten Gilbert
receives instructions from a long list of household name clients, in sectors ranging from sports, media and entertainment to luxury fashion, automotives and consumer electronics.
Dafydd Bevan
acts for major international brands before the High Court on registered and unregistered design disputes. Of counsel
Vicky Butterworth
is a notable copyright and trade mark litigator, while
Gina Lodge
 advises on coexistence agreements and other non-contentious issues.
Other key lawyers:
Testimonials
'I've found that this practice has a unique understanding of copyright law as well as a calm and pragmatic approach to their advice.'
'I've been working with Gina Lodge on a copyright infringement case. From the initial introduction I felt I was in safe hands and it was clear she has a deep understanding of her field. The advice given has been succinct, honest and unbiased in all instances which has given me confidence in the decisions I've needed to make as a consequence.'
Key clients
Bridgestone
House of Bruar
Cansonic
Marketforce Business Media
Mast–Jägermeister
Former England international rugby players Mike Tindall and James Haskell, and sports presenter Alexander Payne
Alan Parsons
Cansonic
Polypipe
Work highlights
Acting for former England international rugby players Mike Tindall and James Haskell, and sports presenter Alex Payne, in High Court passing-off proceedings concerning a rugby podcast.
Acting for the Grammy Award-winning musician and producer Alan Parsons on a High Court claim brought by The Project Band Limited for declaratory relief in relation to their use of the mark THE ORIGINAL ALAN PARSONS PROJECT BAND, and Alan's counterclaim for passing off.
Acting for the House of Bruar, the UK's leading Scottish country clothing specialist, in defence of registered community design and UK unregistered design infringement proceedings brought before the IPEC by Fairfax and Favor.
Marks & Clerk >
Firm Profile
Marks & Clerk LLP is a market-leading firm focused on its clients, with an active interest in the development of the IP profession both in the UK and worldwide.
The firm: Marks & Clerk LLP was founded in 1887 by George Croydon Marks, who was joined in partnership by Dugald Clerk a year later. It is now the largest patent and trade mark attorney firm in the UK. Marks & Clerk International has 17 PATMA offices in the UK, North America, continental Europe, and Asia; associated firm Marks & Clerk Law LLP was founded in 2003.
Our patent and trade mark attorneys focus on patent and trade mark prosecution, IP strategy and all IP aspects of due diligence, and its clients range from start-ups to multinational companies or universities, and include Weatherford International (patents), Statoil (patents), Mondelez International (patents) and Next (trade marks). Overseas IP firms also refer work from their local clients.
At Marks & Clerk, we are committed to training excellence in both our IP professional staff and support staff, supporting them with compulsory and voluntary continued professional development. We have also founded a training academy for new graduates and works closely with the Chartered Institute of Patent Attorneys and the Institute of Trade Mark Attorneys. We strive to maintain exceptionally high standards and are proud to have held ISO 9001 certification with a clean sheet since 2010.
Types of work undertaken:
Patents: Our patent attorneys around the world are experts in securing the most effective patent protection for their clients, regardless of their size or industry.
Trade Marks: Our experienced and international trade mark team advises clients, from SMEs to large multinationals, across all industries.  We have developed a trade mark resale facility to assist clients realise the hidden financial potential of unwanted assets.
Copyright: Our network of patent and trade mark attorneys and lawyers provides a uniquely international approach to copyright matters. Working in all areas of copyright we help clients maximise their protection and exploitation of copyright and defend against infringement claims.
Designs: Our experienced patent and trade mark attorneys offer insight into how design rights work best as part of an IP protection strategy. We obtains design protection for clients around the world.
Domain names: Marks & Clerk can search for available domain names; register domain names; handle ADR procedures with ICANN; handle proceedings within the UK courts for trade mark infringement and passing-off; advise on domain name portfolio management; and register trade mark details with the Trademark Clearinghouse.
Due diligence: Our IP professionals advise on the IP aspects of corporate deals. We handle the acquisition and disposal of companies or businesses/assets, including vendor, investor and acquisition due diligence.
Asia Pacific IP protection: Through one central access point, asia@marks-clerk.com the firm offers patent, trade mark, utility model and design protection across a number of jurisdictions.
Oppositions at the EPO: Our patent attorneys have years of experience advising on and representing clients in opposition proceedings and appeals before the EPO.
Offices: Aberdeen, Birmingham, Cambridge, Edinburgh, Glasgow, Manchester, London, Oxford
Staff Figures
Number of UK partners : 51 Number of other UK fee-earners : 112
Languages
English French German Mandarin
Marks & Clerk >
Firm Profile
Languages
English French German Welsh
Memberships
INTA - International Trademark Association IBSA