Marks & Clerk > Cambridge, England > Firm Profile
Marks & Clerk
Offices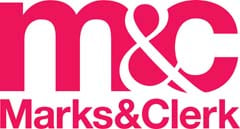 Marks & Clerk
62-68 HILLS ROAD
CAMBRIDGE
CB2 1LA
England
Profiles
Marks & Clerk > The Legal 500
Rankings
'
The legal and commercial advice was so reassuring and the understanding of the problems l encountered was dealt with a great deal of empathy
', says a client of
Marks & Clerk
. The Cambridge office is an outpost of one of the UK's largest IP firms and taps into a large network of solicitors, patent attorneys and trade mark attorneys across eight offices. In Cambridge, the key focus is commercial IP, for which the counts Alzheimer Scotland and Downing College among its clients.
Simon Portman
 leads the Cambridge office and is co-head of commercial IP transactions along with
Michael Moore
, who works from both Cambridge and London.
Practice head(s):
Simon Portman; Michael Moore
Testimonials
'I have used the practice for many years now. The service at a commercial and personal level has remained excellent. They keep abreast of all changes and development in the marketplace, which gives me full confidence in my decision-making.'
'I have recently had a very unusual transaction and the advice and help l received was excellent, despite me giving them a number of legal challenges. I cannot speak highly enough of the individuals l deal with.'
'The advice and help l received from Simon Portman was exceptional. The legal and commercial advice was so reassuring and the understanding of the problems l encountered was dealt with a great deal of empathy.'
Key clients
Hockey 21
Alzheimer Scotland
DAAL Noise Control
XR Nation
Downing College, Cambridge
DS Bio
Tannoi
Work highlights
Advising a former England hockey player who is setting up an online, interactive hockey game, Hockey 21, in relation to IP strategy, contracts with game developers, sponsorship agreements, and licensing.
Advised Alzheimer Scotland in relation to intellectual property matters arising out of its participation in the Brain Health Scotland consortium.
Advising XR Nation in relation to its business ecosystem for Nordic augmented reality and virtual reality companies.
IP specialist firm
Marks & Clerk
enjoys a strong reputation in the biotechnology, chemicals, and pharmaceuticals sectors.
Mike Gilbert
leads the life sciences practice in the firm and advises on a number of high-value, highly complex patent disputes, particularly revocations.
Dafydd Bevan
specialises in hi-tech patent litigation and is a key contact within the team for disputes related to software, network communications, and graphical user interfaces, including FRAND and SEP licensing issues; he also maintains a strong mechanical engineering patent practice.
Trevor Crosse
is a biotechnology and pharmaceuticals patent litigation specialist, representing a number of major biopharmaceuticals clients in complex patent disputes.
Graham Burnett-Hall
is praised for his technical and
'out-of-the-box' 
approach to mandates, and
Michael Moore
advises on the more commercial aspects of the practice, particularly on licensing deals, collaboration agreements and M&A due diligence.
Practice head(s):
Mike Gilbert; Michael Moore; Dafydd Bevan
Testimonials
'Marks & Clerk have successfully represented us in a patent litigation in England. Working with the team was a pleasant experience.'
'Graham Burnett-Hall is good at understanding involved technical concepts. In technical discussion, he quickly grasps the core problems. He is patient in explaining the intricacies of British law and how they affect the litigation. He is good at thinking out-of-the-box in applying recent case law to the litigation.'
Key clients
Pfizer
Genentech
Daiichi Sankyo
AstraZeneca
PharmaMar
Manitou
The Broad Institute
dSPACE
Work highlights
Acted for Pfizer in a multi-patent High Court action against Regeneron and Teva relating to anti=NFG antibodies for use in the treatment of osteoarthritis.
Acted for dSPACE in its successful defence of High Court patent infringement proceedings relating to electronic testing systems.
Acted for Manitou in a complex, five patent action against JCB relating to control systems for heavy machinery.
With several offices across the UK and internationally,
Marks & Clerk
's sizeable team focuses on five key sectors: beauty and health, food and drink, entertainment, and fashion and retail, as well as technology, which crosses over from the firm's patent team. On account of its international capability, the team remains one of the most active UK and EU trade mark filers and is well-placed to strategically manage global portfolios. Counting multinational companies and research institutions among its key roster of clients, opposition and appeal proceedings at the EUIPO continue to make up a large proportion of the practice's caseload. From the firm's office in Oxford, chairman
Daniel Talbot-Ponsonby
leads the team alongside
Simon Mounteney
and
Tom Farrand
, both of whom operate from the London office, while Oxford-based
Samantha Collins
and London-based
Michael Barrett
 were promoted to partner in August 2021.
Practice head(s):
Daniel Talbot-Ponsonby; Simon Mounteney; Tom Farrand
Testimonials
'The team are incredibly efficient and knowledgeable. They must have invested in digital innovation as they are always on the front foot and proactive with their advice. They have assisted us not just with UK-based enquiries but also demonstrated they are very capable in offering advice covering the rest of the world too. Marks & Clerk make everything easy and seamless.'
'We work with Jason Chester. He is very responsive and his comments are always very clear and helpful. It is very important for us that we have someone we can always rely on.'
'Having worked with Marks & Clerk for over eight years, I would say the team have a fantastic understanding of companies' trade mark needs and are expert at navigating the various challenges that come with having and applying for trade marks.'
'Claire Keating makes the difficult easy. She explains in a way that a business person, rather than legal expert, would understand. This means decision making and risk assessment becomes straightforward.'
'Working with Jason Chester has been a pleasure, he always makes time and ensures we are provided with the best advice on our trade marks and potential pit falls associated with these.'
Key clients
Pukka Pies
Bridgestone
Next
Crew Clothing
QCare Site Services, Inc
Grafton International Ltd
Kee Safety Limited
First Longevity Ltd
Hill & Smith Holdings PLC
Luceco UK Limited
Panda Life
The Scottish Football Association
Anheuser-Busch InBev
Albert Bartlett
Tomatin Distillery
The Scotch Whisky Association
Renegade Spirits
Harris Tweed
Saniflo
S.Joon
St Pierre Groupe
Pal International
Ideagen Plc
Lothian Buses
Jägermeister
Work highlights
Filed various oppositions in Europe and the US on Panda Life's behalf.
Protected THE PEOPLE'S PIE as a trade mark for Pukka Pies to support activity under that name and advised on IP implications in advance of strategic business decisions and planning.
Successfully overturning a decision on appeal at the EUIPO, which initially cancelled Saniflo's EU trade mark registration for the SANI trade mark on non-use grounds.
Marks & Clerk
 counts patents covering emerging technologies such as 3D printing, machine learning and artificial intelligence in its workload, and is noted for its demonstrable capability in filing patent applications relating to artificial intelligence in Europe. The team, which is jointly led by Oxford-based
Daniel Talbot-Ponsonby
and London-based
Simon Mounteney
, also provides '
timely and pragmatic advice
' on matters pertaining to medical devices and software, and counts SMEs, universities and large corporates among its key roster of clients. The practice has experienced multiple changes;
Stephen Blake
and
Douglas Rankin
left in June 2021 to set up their own firm, while
Steven Gurney
departed in August 2021 and
Maureen Kinsler
moved to
Schwegman, Lundberg, Woessner & Kluth
 in December 2021. The following patent attorneys were promoted to partner in August 2021:
Matthew Jefferies
,
James Shearman
,
Lara Sibley
and
Daniel Sizer
, all of whom operate from the firm's London office, as well as Manchester-based
Giles Pinnington
and Cambridge-based
Andrea Williams
.
Practice head(s):
Daniel Talbot-Ponsonby; Simon Mounteney
Testimonials
'Their technical knowledge on UK patent matters is excellent.' 
'M&C are a very professional team, and they do an excellent job of turning our ideas into patent applications. We have been very successful in gaining granted patents by using M&C as our attorneys.' 
'Their attention to detail is spot on and they provide timely and pragmatic advice.' 
Key clients
AB InBev
Gilead Sciences
Uber
Toshiba
Hewlett Packard Enterprise
Bridgestone
THALES
Next Holdings Limited
Virgin Media
Nintendo
Roche
Genentech
Pfizer
Micron
Ricoh
Pukka Pies
Crew Clothing Company
Michael Best & Friedrich LLP
AMS Osram
YASA Limited
Tokamak Energy Ltd
Advance Medical Solutions
Crown Packaging Manufacturing UK Limited
The University of Edinburgh
University of St Andrews
University of Birmingham
Equinor
Cambridge GaN Devices
Inside Biometrics Limited
Genuit Group Plc
Provisur Technologies
RevoluGen
Dynex
Pal International
Flusso
Marks & Clerk
's brand protection team works with its integrated PATMA team to offer clients a combined approach to brand protection, strategic trade mark and design portfolio management and brand development matters, including litigation and commercial exploitation issues. The copyright arm of the practice is particularly active in the creative industries sector, advising on content creation, rights clearance, and software development.
Kirsten Gilbert
leads the practice; she recently handled high-profile passing off actions for international rugby players.
Dafydd Bevan
acts for major international brands in registered and unregistered design disputes.
Practice head(s):
Kirsten Gilbert; Michael Moor
Other key lawyers:
Dafydd Bevan; Vicky Butterworth; Gina Lodge; Hannah Finster; Claire Chalmers
Testimonials
'Strategic expert advice.'
'Willing to listen and take on board the views of the client, provided practical assessments and negotiated resolution.'
Key clients
Bridgestone
Mast-Jägermeister
House of Bruar
Manthorpe Building Products
Work highlights
Advised former England Rugby players Mike Tindall and James Haskell, and sports broadcaster Alex Payne to a successful resolution of High Court passing off proceedings brought in relation to their The Good, The Bad & The Rugby podcast.
Acting for Long Harbour Ltd in High Court passing off and trade mark validity and invalidity proceedings relating to use of the WAY OF LIFE mark in respect of real estate marketing and agency services.
Acted for leading country clothing specialist House of Bruar, in defence of registered and unregistered design infringement proceedings brought in the Intellectual Property Enterprise Court relating to a range of footwear products.
Marks & Clerk >
Firm Profile
Marks & Clerk LLP is a market-leading firm focused on its clients, with an active interest in the development of the IP profession both in the UK and worldwide.
The firm: Marks & Clerk LLP was founded in 1887 by George Croydon Marks, who was joined in partnership by Dugald Clerk a year later. It is now the largest patent and trade mark attorney firm in the UK. Marks & Clerk International has 17 PATMA offices in the UK, North America, continental Europe, and Asia; associated firm Marks & Clerk Law LLP was founded in 2003.
Our patent and trade mark attorneys focus on patent and trade mark prosecution, IP strategy and all IP aspects of due diligence, and its clients range from start-ups to multinational companies or universities, and include Weatherford International (patents), Statoil (patents), Mondelez International (patents) and Next (trade marks). Overseas IP firms also refer work from their local clients.
At Marks & Clerk, we are committed to training excellence in both our IP professional staff and support staff, supporting them with compulsory and voluntary continued professional development. We have also founded a training academy for new graduates and works closely with the Chartered Institute of Patent Attorneys and the Institute of Trade Mark Attorneys. We strive to maintain exceptionally high standards and are proud to have held ISO 9001 certification with a clean sheet since 2010.
Types of work undertaken
Patents: Our patent attorneys around the world are experts in securing the most effective patent protection for their clients, regardless of their size or industry.
Trade marks: Our experienced and international trade mark team advises clients, from SMEs to large multinationals, across all industries.  We have developed a trade mark resale facility to assist clients realise the hidden financial potential of unwanted assets.
Copyright: Our network of patent and trade mark attorneys and lawyers provides a uniquely international approach to copyright matters. Working in all areas of copyright we help clients maximise their protection and exploitation of copyright and defend against infringement claims.
Designs: Our experienced patent and trade mark attorneys offer insight into how design rights work best as part of an IP protection strategy. We obtains design protection for clients around the world.
Domain names: Marks & Clerk can search for available domain names; register domain names; handle ADR procedures with ICANN; handle proceedings within the UK courts for trade mark infringement and passing-off; advise on domain name portfolio management; and register trade mark details with the Trademark Clearinghouse.
Due diligence: Our IP professionals advise on the IP aspects of corporate deals. We handle the acquisition and disposal of companies or businesses/assets, including vendor, investor and acquisition due diligence.
Asia Pacific IP protection: Through one central access point, asia@marks-clerk.com the firm offers patent, trade mark, utility model and design protection across a number of jurisdictions.
Oppositions at the EPO: Our patent attorneys have years of experience advising on and representing clients in opposition proceedings and appeals before the EPO.
Offices: Aberdeen, Birmingham, Cambridge, Edinburgh, Glasgow, Manchester, London, Oxford
Staff Figures
Number of UK partners : 51 Number of other UK fee-earners : 112
Languages
English French German Mandarin
Marks & Clerk >
Firm Profile
Languages
English French German Welsh
Memberships
INTA - International Trademark Association IBSA