DWF > Glasgow, Scotland > Firm Profile
DWF
Offices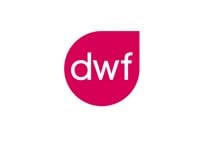 DWF
103 Waterloo Street
GLASGOW
G2 7BW
Scotland
Profiles
DWF > The Legal 500
Rankings
DWF's UK-wide debt recovery offering is regularly taken up by finance sector players in particular, but also by clients from the utility and real estate sectors. Alongside its capabilities handling volume instructions covering various types of debt such as (motor) finance, utility and property finance, clients also benefit from the firm's dispute resolution offering, most notably from its capabilities in finance litigation. 'Dedicated, hardworking and knowledgeable' debt recovery and finance expert Ricky Cannon heads the team.
DWF provides employers and trustees across various sectors with transactional and restructuring support and with advice on investments, benefit transfers, wind-ups and compliance matters. Led by June Crombie, the team also advises insurers on pension scams.
DWF has 'long experience in the field of professional negligence, in particular negligence claims against solicitors and advocates'. Collaborating closely with the firm's London office, the group, which is led by 'great leader' Alison Grant, is frequently instructed by major London-based insurers and brokers. In addition, it has seen an increase in construction-related claims, regularly acting on behalf of architects, engineers and D&B contractors. Other names to note are Lindsay Ogunyemi, who is particularly well-versed in complex tax-related negligence claims, as well as 'construction expert' Andrew McConnell, who was promoted to director in January 2021.
DWF fields a multidisciplinary team, which services an international client base on matters in both Scotland and England. It handles a large amount of investment and development deals, and stands out for its high-profile retail clients, which it advises on leasing and insolvency matters. It also handles matters in the logistics, education, energy, leisure and tourism, and public sectors. The team is headed by David Ratter, Chris McLeish and Kevin McGlone.
DWF is a highly respected insurance defence firm and has been very active in road traffic accident claims, particularly in mainland Europe. The team has also acted on cases whereby UK-headquartered companies are made liable for employers' liability cases by subsidiaries in foreign jurisdictions. Sara-Jane Eaton jointly leads the practice and focuses on road traffic accident claims, with particular strengths in issues surrounding Brexit and the Rome II Regulation; she is well placed to handle such matters thanks to her fluency in French and German. 'Brilliant' practice co-head Claire Bowler has a similar skillset in handling road traffic accident cases and has recently advised on incidents in Spain, France and Austria.
DWF combines strong transactional work with a broad commercial offering, advising a number of national retailers on carrier agreements, outsourcing, product licensing, and online platforms. Commercial head Ben Cooke is a noted commercial contracts practitioner, and maintains relationships with the firm's retail clients alongside a number of other FTSE 250 companies. The corporate team is now led by director Liz Clark.  Managing partner Paul Rimmer is active in transactions, advising major corporates and private equity funds on high-value transactions, including several national private equity-backed transactions on behalf of London-based funds. Paul Attwood retired.
DWF
 stands out for its expertise in the private equity and financial services spaces, advising a number of regional and national funds and companies on major acquisitions and disposals, including many with international elements. In commercial work, the firm is strong in telecoms and technology, with strong related regulatory capabilities. The corporate team is led by 
Frank Shephard
, an experienced private equity, capital markets, and corporate finance practitioner, with 
Jonathan Robinson
 also a consistent private equity dealmaker. 
James Lonsdale
 heads up the commercial team, specialising in long term supply and distribution agreements. Directors 
Vicky Thomas
 and 
Catherine Harrison
 are noted for their transactional work and IP licensing expertise respectively. 
Craig Chaplin
has moved to a non-legal role, while
Lisa Stavropoulos
is now general counsel at the firm.
DWF advises corporates and private equity funds on tax elements of major M&A and investments, including structuring and tax schedules, alongside regular advice on employee share schemes and senior incentives programs. The firm also works with household name retail clients on tax aspects of landlord and tenant issues, developments work, and acquisitions. The team, led by James Cashman, works on a regional and national basis, as well as regularly handling cross-border tax issues and matters on behalf of international investment funds.
The fraud and financial crime team at DWF is best known for its work for insurers, relating to motor, casualty and property damage claims. Lorraine Carolan is national head of the department and is noted for her financial risk expertise. Counter-fraud expert Stuart Poole jointly heads up the Liverpool practice with Jewels Chamberlain, who advises insurers on combatting spurious soft tissue and whiplash claims resulting from claims farming.
DWF's finance litigation team attracts praise for its 'excellent sector knowledge' with expertise in finance litigation, FCA regulated motor vehicle recoveries work and fraud mandates. The firm recently acquired alternative legal service provider Mindcrest, which adds the ability to offer clients bespoke IT solutions, including handling volume claims, and quantum analytics capabilities. National practice head John Perez and Ritchie Irvine specialise in asset finance litigation and fraud disputes, while the 'outcome-focused' Ben Johnson's practice spans retail banking, payment services and asset finance claims as well as data breach disputes. Associate Mahesh Vara is praised for his 'excellent strategic approach to recoveries'.
DWF's pension practice counts professional trustees, pension providers, and household name employers amonst its clients. The team provides advice on matters such as winding-up schemes and risk management; it also handles contentious pension issues, such as disputes around equalisation. Elsewhere, the practice is active in assisting with the pension aspects of corporate transactions. Senior associate Sinead Sheehan leads the team, and is praised by clients for her 'clear and pragmatic advice'.
DWF acts for a combination of high-profile private and public sector clients, including local authorities, energy companies, banks, and other financial institutions, handling an array of major national and international projects, particularly within nuclear and renewable energy. Practice head Darren Walsh joined from DLA Piper in early 2020, and is widely recognised for his expertise in international nuclear energy projects, and innovative renewable energy schemes in areas such as green hydrogen and solar. Catherine Haslam heads up the firm's solar team, and is a leading figure on wind, solar and biomass projects, advising developers, funders, and investors. Jonathan Branton provides expertise on competition and state aid issues, while senior associate Melissa Hutchinson is noted for her work on battery storage projects.
DWF works with a diverse range of clients on contentious and non-contentious intellectual property issues, with particular expertise in brand exploitation and IP strategy advice. The team also has a dedicated IP litigator in Asima Rana, who specialises in IP infringement claims and cross-border IP disputes. Non-contentious and commercial IP matters are led by James Lonsdale, who advises clients in the retail, sports, manufacturing, and food sectors on issues such as patent and trade mark licencing. Director Catherine Harrison is another key name, advising household name clients on licensing and other specialist commercial issues. Craig Chaplin moved to a non-legal position within the firm.
The private capital team at DWF is most commonly instructed by high-net-worth individuals and entrepreneurs with private wealth and estate planning issues. The practice focuses particularly on assisting businesses and the family interests behind them; the group's close co-operation with the corporate and tax departments ensures that the offering is well placed to advise its entrepreneurial client base. The firm regularly deals with complex and cross-border probates, including those involving agricultural property, international and high value assets. The Newcastle office fields national practice head Jon Gould, and associate Laura Murphy is also noted.
DWF is distinguished by its prowess in investment and portfolio transactions, as well as real estate finance work; an area where practice head Richard Lomax has a wealth of experience. Other areas of specialism include development and regeneration projects, for which managing partner Adam Heather is a key contact. Lee Pickett also regularly takes the lead on investment and regeneration matters in the housing sector. The department's client portfolio is wide-ranging, spanning regional and national property and investment companies, asset management companies, corporate occupiers, registered housing providers and councils, among others.
DWF
undertakes a full spread of real estate work for clients from sectors such as hospitality, telecoms, leisure and manufacturing. It also has a particularly strong reputation in the retail industry, with it acting for local and national retailers on the management of their property portfolios in Northern Ireland. Elsewhere, other drivers of the firm's real estate work include housing development and land regeneration, insolvency-related property work and landlord and tenant matters. In 2020, department head
Julie Galbraith

 acted for the Herbert Group on the sale of over 150 leasehold assets across Northern Ireland, England and Scotland, including 147 trading KFC sites. 
Mark Tinman
and 
Kirsty Mairs

are among the other names to note.
The nationally based criminal defence team at DWF sits within the firm's commercial insurance group, taking on work from its insurance company clients. In Bristol, the team led by Neil Millard has significant experience in investigations and criminal prosecutions arising from road traffic offences, as well as matters relating to corporate and gross negligence manslaughter and wilful neglect. Associate Jessica Murphy is noted for representing clients in police custody and before the magistrates' and Crown Courts.
The team at DWF acts for insurers, defending claims arising in the South West and South Wales, and working closely with the firm's regulatory and compliance group in relation to civil claims and criminal defence matters. Catastrophic injury cases are an area of expertise for practice head Claire Gribben, a solicitor-advocate, who is also an expert in neuroimaging and technological rehabilitation. Senior associate Adrian Southwood, who is highlighted for his 'pragmatic and timely advice', is another core team member, with a specialism in employers' and public liability matters, and expertise in accidents occurring on public and private rights of way.
David Egan heads the regional group at DWF that frequently works alongside its national team on some of the most high-profile health and safety investigations in the country. Other members of the team include associates Caroline Depledge and Simon Naylor. The department receives regular instructions from significant clients to act in some major cases that are brought by the HSE, local authorities and police forces. It receives a steady flow of instructions from both insurers and directly from large corporates across a wide range of sectors such as energy, retail, transport and education as well as healthcare, construction, local government and manufacturing.
DWF
distinguishes itself through its expertise in complex litigation involving local authorities, including historic abuse claims, professional negligence cases and disputes under the Human Rights Act. The team is also well known for advising clients on procurement and state aid arrangements. Gruop co-head
Melanie Williams

primarily handles the investment and funding aspects of development projects, while fellow co-head
Derek Adamson

 specialises in advising public sector bodies in connection with health and safety issues, including contentious matters.
With particular strength in the aviation, shipping and railway sectors, DWF  handles major transport projects in the region. It is also experienced in insurance litigation, including personal injury and automotive insurance claims. Darren Kenny leads the practice.
DWF is singled out as 'one of the leading health and safety teams in the North' and its regulatory, compliance and investigations practice regularly handles high-profile inquests and investigations for a mix of insurer and corporate clients. Leeds-based Paul Matthews oversees the team, which acts on contentious and non-contentious matters across the construction, manufacturing, transport and food and drinks sectors. Mark Thompson is the key name for criminal litigation, while senior associate David Chant represents clients in police and local authority investigations. At the associate level, Sophie Parkin handles serious fatality cases.
Maintaining an impressive client portfolio that includes AIG Europe and Zurich Insurance, the team at DWF is led by Matthew Reynolds. The team is best known for defending a wide range of professionals (including solicitors, accountants, insurance brokers, architects and surveyors) in various professional negligence claims. Adept at handling multi-party, multi-million pound cases, it is also widely recognised for handling defamation claims on behalf of insurers - this work encompasses commercial claims made against SMEs and those involving local newspapers and news organisations. Grant Walker, Malcolm Rogers (recently promoted to director) and Paul Metham (a new hire from Plexus Law) are other names to note.
DWF
 recruited projects partner
Allison Page
, the former head of
DLA Piper
's Leeds office, to grow its public sector real estate and infrastructure office.
Andrew Flounders
assists with major public development projects. Another key figure is
Alexander Rose
, who is an expert in state aid, procurement and EU funding and financial instruments. Planning specialist
Helen Robinson
 is also of note.
Colin Murray
leads the nationwide local government practice from the Manchester office, while
Jonathan Branton
 is head of public sector and also leads the competition practice.
At DWF, Andrew Batterton is UK head of planning and compulsory purchase; he joined from DLA Piper in 2021, significantly bolstering the firm's offering in infrastructure planning and compulsory purchase.
DWF's corporate and commercial team handles M&A deals for blue-chip clients in Scotland and further afield. The practice has a strong focus on the retail, food and drink, hospitality, tech, sport and financial sectors. Paul Pignatelli co-leads the team and brings experience in private equity and investment work, restructuring, joint ventures and corporate governance. Executive partner for the Edinburgh office Wayne Lawrence

 jointly heads the team and handles commercial contracts, outsourcing, and collaboration and strategic partnership agreements.
DWF's Scottish tax offering sits within the wider UK team and services a wide range of clients, from SMEs to blue chip companies. The Scottish team is working increasingly closely with its counterparts in Europe to cater to post-Brexit tax issues. It handles M&A and private equity-related tax matters and is headed up by Jon Stevens in Birmingham. Caroline Colliston is the key name in Scotland.
DWF attracts plaudits for its counter-fraud offering, which is overseen by Jill Sinclair, who 'achieves some outstanding results'. The team includes Andrew Lothian, who specialises in defending insurers and self-insured entities against catastrophic injury and fatal claims. Another key individual is Lynne Macfarlane, who undertakes a wide range of defence-side insurance litigation, with work ranging from employers' and public liability cases to road traffic and product liability claims. Senior associate Julia McDonald also handles a large number of motor claims.
Handling landlord and tenant disputes, including dilapidation claims and insolvency-related matters, constitutes a key element of DWF's property litigation offering which extends to Electronic Communications Code issues alongside crofting and planning-related disputes. Its client base centres around real estate and retail sector players but also includes public sector bodies alongside telecommunications providers and energy and hospitality clients. Solicitor advocate Naomi Pryde heads up the commercial litigation team and is qualified in Scotland, England and Wales, and the Republic of Ireland, making the team an attractive choice for cross-border mandates.
DWF's recent work included major fraud cases, as well as international construction, energy and telecoms disputes, and shareholder and transactional claims in the Commercial Court. Jonathan Isaacs leads the London commercial litigation team, which includes Richard Twomey, who is active in international disputes in the financial services, energy and technology sectors. Jonathan Moss is experienced in cross-border commodities, shipping and logistics-related litigation. Support at director level is provided by 'very good' barrister Emma Walker and Joshua Fineman. Natasha Gunney is an experienced senior associate. In Birmingham, Andrew Leach is the head of the CIS desk. Darren Kenny is a commercial fraud disputes specialist.
DWF, which is a strong choice for commodities disputes, is a key adviser to marine insurers, P&I clubs, shipowners and cargo owners. The key partners at the firm are David Abbott (head of the global risks group) and 'knowledgeable, pragmatic and highly responsive' head of marine and trade Jonathan Moss. Moss frequently handles high-value disputes for international traders, bespoke commodities houses and shipping industry clients. Matters concern losses, cargo theft, piracy, charterparties, bills of lading, ports and terminals.
The London market and global risk team at DWF is noted for its expertise in reinsurance matters and handles cases across the Middle East, Asia and Africa, as well as the US and Europe. The group handles matters involving property, energy, product liability and business interruption claims. Practice head David Abbott

 has experience in reinsurance matters, while John Groome handles casualty and property claims and Jonathan Moss acts for clients in commodities and shipping litigation. Antony Woodhouse is noted for his work in the Bermuda market and Iftikhar Ali handles construction and energy claims. Former global head of insurance at Ince, Kiran Soar, is a key contact in the team.
DWF
acts as a trusted adviser to national and international insurers and companies which are active in the automotive, aviation and manufacturing industries, as well as from the energy and life science sectors, among others. The team is well versed in advising on the civil and criminal aspects of compliance and litigation matters. The key contacts are 
Peter Barnes
, who has a specialism in dealing with Japan-related queries; 
Hilary Ross
 and
Dominic Watkins
.
Charlotte Kelly
 was promoted to partner in early 2021.
DWF advises local authorities on a range of matters, including governance, public pensions, and social housing. Mark Whittaker defends local authorities on personal injury claims and policy coverage issues, while insurance expert Perry Hill acts for schools . Caroline Sanders is an expert in social care debt recovery cases, as well as advising local authorities on public liability insurance claims; Katrina Boyd is noted for her defence of civil claims regarding the Grenfell Tower disaster.
In January 2020,
Stewart Room
 joined
DWF
to co-head the team alongside
James Drury-Smith
and
JP Buckley
; later in 2020, a number of Room's previous team at
PwC LLP
also joined the practice. Room brings a wealth of global data protection and cybersecurity expertise to the practice, which is already renowned for handling the contentious aspects of high-profile data breaches. Drury-Smith is recommended for compliance matters and the implementation of privacy governance models, while Buckley handles strategic and operational compliance matters.
In DWF's Liverpool office, senior associate David Crank  heads up the licensing team, acting for a range of clients including pubs, restaurants and hotels on obtaining and maintaining licences for the supply of alcohol and regulated entertainment.
With a presence on a range of significant bank panels, DWF is well placed to act for notable lenders in the region; the firm is also instructed by corporate borrowers and public sector clients. The large team comprises practitioners in both Manchester and Liverpool. Team head James Szerdy has experience in all aspects of secured and unsecured lending transactions, and Paul Brown contributes expertise in public sector finance work; he recently advised on the funding of emergency Covid loans for SMEs in the region.
DWF's 'highly professional, responsive and pragmatic' team takes on matters ranging from asset management to  property finance work. As a part of the firm's multidisciplinary public sector team, it is also involved in a wide array of high-volume development schemes for local authorities. Practice head Julie Simms draws on more than 17 years of experience, while director Helen Thomas contributes expertise in property investment and management including lease negotiations as well as landlord and tenant matters.
DWF stands out for its work managing the portfolios of household name clients such as Costa and adidas both nationally and beyond. Following Anita Gupta's departure to Knights plc in December 2020, Paul Inman lead the team, which is praised for 'thinking outside of the box when needed and reacting proactively'. David Frankland contributes strengths in the residential and student sector, while Naveen Gupta specialises in corporate occupier work, portfolio management and high value acquisitions.
DWF is best known for its work in professional negligence claims, with additional expertise in handling contractual disputes and property and financial services litigation. Mark Taggart, who is praised for his 'practical legal knowledge and good tactical judgement', sits at the helm of the practice and has been highly active in advising the Law Society of Northern Ireland on professional negligence claims, in addition to handling commercial litigation and debt recovery actions.
At DWF, Belfast office managing partner Ken Rutherford  has over 25 years of insolvency experience. He has a strong track record advising insolvency practitioners in Northern Ireland on a broad cross-section of matters, such as appointments, the realisation of assets, asset recovery and creditor claims. In addition, Rutherford undertakes a significant amount of work for banks. Under his leadership, the practice is noted for its high level of involvement in restructurings and insolvencies with a nexus to the retail, food and hospitality industries. Rutherford works with James Morrison, who acted as lead counsel to KPMG on the administration of Joe Media.
DWF's practice is led by newly-promoted partner David McNiece, who is experienced in undertaking both contentious and non-contentious construction matters across the UK and Ireland. His work ranges in scope from contract negotiations to dispute resolution. McNiece is particularly knowledgeable about the NEC form of contract, and he is noted for his advice to clients from both the public and private sectors. On the contentious side, McNiece is experienced in representing clients in a wide variety of settings, notably litigation, adjudications, mediations and arbitration proceedings.
The newly formed Southampton practice at DWF is led by Stuart Giddings, Rachel Coombs, and Sarah Parker, who joined from Keoghs in a large team move in late 2020. It has particular expertise dealing with complex claims involving severe brain injuries, fatal accidents, and chronic pain, arising primarily out of motor, employer's and public liability. The trio are supported by a team of senior associates including Helen Champion and Elspeth Fenton.
Focused on providing support in criminal cases, the team at DWF handles a wide variety of health and safety matters working as part of a highly regarded national team. The team defends insurers and insureds during investigations, inquests and prosecutions, with routine matters including willful neglect, gross negligence and corporate manslaughter. Bristol-based Neil Millard frequently represents insureds in cases that involve multiple fatalities. Lee Foulser heads the national practice from Manchester.
Delivering a service 'comparable to London firms', DWF's practice is co-headed by Mark Gibson, a lawyer thoroughly experienced in MBOs and MBIs, acquisitions, disposals and joint ventures in addition to corporate governance and reorganisation matters; he enjoys strong connections in Russia and the CEE region and is supported by ex-DLA Piper partner John Campion, who has significantly ramped up the group's equity capital markets focus following his arrival in January 2020. Ben McLeod is the key point of contact for commercial matters, directing a clear-cut focus towards IT and outsourcing projects. Key sectors include hospitality and leisure, technology, financial services and industrials.
DWF fields a large and experienced team that works across all sectors of fraud and financial crime. The group acts for nine large composite insurers as well as the Lloyds market, corporates and self-insureds and has substantial experience in other sectors such as financial, technology, retail and logistics. Lorraine Carolan advises on all areas of financial risk and fraud. Mike Henman represents motor insurers in the defence of fraudulent third-party and first-party claims. Miles Hepworth

 has extensive expertise in counter-fraud and claims validation and in the defence of suspected fraudulent insurance claims.
DWF has a growing reputation in sizeable accountancy negligence claims that supplements its historic expertise in claims against construction professionals and public authorities. The Birmingham team has strong relationships with some of the UK's leading insurers and has substantial niche expertise in areas where professional negligence overlaps with other areas such as criminal law, health and safety and public law.  Derek Adamson specialises in insurance policy interpretation and in mesothelioma, abuse, legionnaires disease and product liability claims. Paul Donnelly handles a wide range of claims too.
The team at DWF frequently deals with capital tax planning, the preparation of wills, trusts and lasting powers of attorney in addition to estate and trust administration. It is also adept at advising on family investment companies, limited partnerships and family offices for its large and varied client base and is part of a strong national offering. Jon Gould leads the national private capital team from Newcastle. In the Birmingham office, Roger Williams is another key figure; he has considerable experience in private client and real estate work for HNW individuals in addition to considerable expertise in court of protection matters.
A team with 'strength in depth and excellent lawyers', DWF's foremost fields of activity include pollution incidents, waste offences and trade effluent discharges; the firm offers  a 24/7 crisis response service to support clients through the early stages of incidents. On the non-contentious front, it supports clients on all aspects of applicable legislation and corresponding business risks including product safety, Brexit implications and producer responsibilities. Team head David Egan is 'especially good at dealing with regulators and getting a satisfactory result' and is able to call upon over 20 years of experience in defending clients against Environmental Agency and local authority-led proceedings.
At DWF, the corporate tax practice has a focus on real estate finance and development work, and is led by John Toon. The multidisciplinary group handles inward and outward M&A work and private equity investment matters for clients including local authorities, property developers and charities.
DWF's energy practice, which includes real estate development specialist Guy Rusling in Leeds, works across the electricity, gas, water and renewables sectors, handling a number of domestic and cross-border matters across EMEA for clients operating in the construction, manufacturing and property arenas. Recent instructions include acting for an energy company in an ICC arbitration in France pertaining to the conversion of a coal-fired power station to biomass. Darren Walsh joined from DLA Piper and heads up the firm's power and utilities group; Allison Page also joined from DLA Piper in late 2020.
James Speed leads the property team at DWF, where he advises institutional investors on forward funding transactions, portfolio management, investment transactions and all aspects of development work. Newly-promoted partner Helen Balliger is another notable individual at the firm, which is also prominent in regional regeneration schemes, real estate finance transactions and landlord and tenant matters.
At DWF, the transport practice handles a steady stream of road transport regulatory work, and is able to leverage the firm's wider capabilities, particularly on insurance matters, to provide a full service to clients. Led in Leeds by David Chant, who acts for a range of transport sector clients, the group advises on contentious mandates, public inquiries and regulatory proceedings. Mark Thompson assists with road traffic matters, and associate Sophie Parkin represents individuals and companies in criminal investigations. The team also works with the firm's offices across the North West.
DWF has a strong profile for work in the real estate, property and construction space leading to regular instructions from retailers, developers, housebuilders and energy sector players, while various corporates and financial institutions also instruct the team. Team head and solicitor advocate Naomi Pryde - 'a true star in the Scottish firmament' - is qualified in Scotland, England and Wales and the Republic of Ireland, and as such is well placed to handle Scotland-based and cross-border disputes associated with commercial contracts, the operation of corporate entities and shareholder rights.
DWF
's team defends professionals across the medical, legal, actuarial, accountancy and financial services professions. '
Exceptional lawyer
'
Richard Burger
defends accountants and insolvency practitioners in professional disciplinary investigations, while insurance specialist
John Bennett
is '
outstanding
'.
The key names for pensions litigation at DWF Law LLP are national commercial litigation head Joel Heap, who is based in Manchester, and London partner Richard Twomey. Heap has been leading the firm's team advising WM Morrisons on the high-profile Safeway v Newton case concerning the Safeway Pension Scheme. On the non-contentious side, the firm has seen a number of departures in recent years, with former lead partner Amanda Banister leaving in May 2021 to join Dalriada Trustees as a professional trustee; the firm subsequently recruited Marcus Fink, who has significant experience as consultant at a series of top firms.
The practice at
DWF
brings a '
pragmatic
' approach to a wide range of neurological, orthopaedic and paediatric claims. The firm regularly leverages its expertise in regulatory, criminal, disciplinary and inquest law to successfully resolve claims. Core team members include
Will Marshall
 and
Vicki Swanton
.
DWF is highly active in handling M&A for brokers and intermediaries; Mel Sims  and Justin Edgar are among the key contacts in this space. On the regulatory side, clients turn to the firm for advice on the implementation of the Senior Managers and Certification Regime (SMCR), as well as other complex issues. Elsewhere, the firm has a strong specialism in advising insurers and brokers on financial crime issues; Richard Burger is a noted expert in this area, particularly in relation to the Bribery Act.
DWF
advises insurers on claims made against professionals in the construction, property, accounting and legal sectors. The practice also has an in-house accountancy team.
John Bennett
 has particular expertise defending claims against solicitors, as well as accountants, IFAs and patent agents. 
Harriet Quiney
 focuses on disputes and regulatory investigations in the financial services and pensions arena. 
Mark Klimt
 is active in defending major architectural firms.
DWF is regularly instructed by insurers and their insured clients in litigation, particularly in relation to disputes concerning cargo and ship damage. The practice is also increasingly active in the superyacht space, advising clients on the purchase of these vessels, as well as associated litigation. Led by global transport head Jonathan Moss the practice frequently handles matters connected with Europe, Africa and Asia. Director Peter Olymbios and senior associate Radhika Ruparelia are also key contacts in the team.
DWF hired director Stuart McCann from Pinsent Masons LLP in March 2020 to head up its practice, following the departures of Alan Walker and Jeremy Steele for Knights plc. McCann has expertise in a wide range of sectors, including retail and infrastructure, In addition, he acts for public bodies. Another key member of the team is senior associate Thomas Armstrong, who has expertise in telecoms litigation, and acts for major broadband and mobile network operators.
Richard Holmes is DWF's key contact in Birmingham for banking and finance matters; he is principally focused on commercial real estate and hospitality finance, both development and investment-related, and enjoys a prominent reputation for distressed property transactions. A distinguished of note is the group's tendency to act for challenger banks in addition to alternative and non-bank lenders.
Melanie Williams
spearheads
DWF
's global real estate sector from Birmingham, leveraging her track record in local authority-led regeneration schemes and prowess in tax-driven, real estate fund matters; she also leads the firm's hospitality practice and is frequently instructed on hotel-related acquisitions, refurbishments and developments.
Charlotte Ward
and
Stephen Hickling
 are also active in the retail space where the team handles acquisition, development and letting matters at shopping centres and other retail venues.
DWF is highly active in the small M&A space, leveraging its global resources to advise on an array of cross-border transactions. The firm's recent workload is testament to its strength across numerous sectors, most notably in the insurance and technology industries. The London team is led by Patrick Eaton, who acts for many of the firm's high-profile retail and insurance clients. Laurence Applegate is noted for his real estate private equity work, while Justin Edgar acts for various blue-chip corporates on domestic and cross-border transactions. Raeesa Chowdhury

is recommended for her broad experience within the insurance and financial services sectors. Frank Shephard leads the national group.
The recoveries department at DWF acts for clients such as blue-chip and FTSE 100 companies, household-name retailers and supermarkets, as well as central government departments and local authorities. Its work focuses on pre-legal collections, litigation, enforcement and insolvency work. Also notable is that the firm recently added new services and client-centred initiatives on credit control, white-labelling and strategic enforcement in connection with Covid-19-related matters. The practice is jointly led by national head of recoveries David Scottow, Kevin Feehan and Jeffersen Gledhill. James Perry left the firm.
DWF's health & safety team covers all aspects of the field, offering compliance advice and litigation expertise nationally. The firm's regulatory practice includes enforcement defence, judicial review cases, as well as working with the government to support changes in the law. Steffan Groch and Dominic Watkins lead the the group, with Watkins a member of the Department for Business, Energy and Industrial Strategy (BEIS) Better Regulation panel. Key sectors for the team include food/retail, energy, transport, and construction/manufacturing, with the firm maintaining a equal split of insurer/ large corporate clients. Hilary Ross' expertise is primarily in strategy planning for large corporates, and she has a record of successfully keeping her clients from prosecution.  Ross also sits on the BEIS Better Regulation panel.
The 'first class' offering at DWF 'has the depth of experience that makes it one of the leading firms in this competitive market'. The department is well placed to handle complex cross-border litigation and defend claims arising out of motor, employers', public and products liability. The 'talented' team comprises specialised practitioners with 'extensive knowledge in their respective fields'. Steven King heads up the London catastrophic injury and large loss group, focusing particularly on brain injuries, tetraplegia, paraplegia and amputations; other key contacts for maximum severity cases include Rhys Sanchez and Graham Dickinson. Claire Bowler and Sara-Jane Eaton oversee the international claims department, which is noted for its 'unparalleled language skills and understanding of the EU insurer market'. John Lezemore and Daniel Jordan take the lead on chronic pain and subtle brain injury work, respectively. Mark Whittaker heads a practice that handles a wide range of contentious cases for county councils and London boroughs.
DWF handles the full range of competition and EU-related matters, including CMA and international merger filings, state aid and public procurement proceedings Its work includes litigation, and regulatory issues relating to Brexit. Another area of focus for the firm in 2020 was access to COVID-19 subsidies in areas such as construction and infrastructure. The team is led by the 'truly outstanding' Jonathan Branton  and Colin Murray, who offer international state aid and public funding expertise, and notable local government and public procurement capabilities respectively. Also noted is senior associate Jay Mehta, a specialist in state aid and public sector work, and director Alexander Rose, who has extensive expertise in public funding.
DWF represents major regional businesses and high-net-worth individuals in high-value and complex litigation, including damages and financial claims, shareholder and partnership disputes, and breach of warranty claims. Of particular note is the firm's telecoms sector expertise where it has been involved in major national decisions relating to the industry. The team is led by Andrew Whalley, who handles heavyweight contractual and commercial disputes alongside cross-border and regulatory issues, Graham Dagnall, who has expertise in disputes in the food and professional services sectors as well as litigation funding, and Matthew Stoll, who takes the lead on insured litigation. Chris King handles pensions, trust and probate disputes.
DWF's 'commercially focused' Manchester commercial litigation team has an impressive client base including key players across the telecoms, utilities and energy, public, food and drink, and retail sectors. The group is developing a specialism for defending data breach group actions with Andrew Harris

being a key name to note; he represented W M Morrisons Supermarkets before the Supreme Court in a claim brought by over 10,000 individuals. It also launched a 'Breach Counsel' product, a crisis management service that combines experts in contentious and non-contentious data and cybersecurity issues to manage and mitigate risks. The group counts procurement litigation as another area of specialism, where it benefits from the experience of acting for both public sector clients and private sector claimants. 'Great negotiator and tactician' Joel Heap is experienced in procurement litigation, as well as corporate disputes and pensions litigation. The team is led by Lee Norman, who counts professional negligence and breach of employment contract disputes among his areas of focus, and includes director Daniel Williams and senior associates Michelle Maher

 and Benjamin Johnson.
DWF is highly experienced in acting for household name clients in both contentious and non-contentious employment matters. The practice's employment tribunal work includes representing clinets union-backed claims and discrimination, and it also handles internal investigations into alleged employee wrongdoing. In 2020, the team was active in helping large multinationals respond to COVID-19, advising on the furlough scheme and the closure of stores. Joanne Frew

leads the team from the Manchester office, where Kirsty Rogers is another key partner. Tim Scott in Liverpool is also recommended.
DWF's 4-partner team offers extensive experience in advising clients on complex health and safety matters. On the non-contentious side, the practice provides detailed advice on complying with regulations, and it is also highly active in helping clients to respond to investigations and prosecutions. The team's contentious work includes some of the most high-profile matters in this area, including matters involving the police, the HSE and the CQC. The practice is active across a range of sectors, with Vikki Woodfine counting care, education and transport companies amongst her clients. Steffan Groch leads DWF's global regulatory, compliance and investigations team, with director Gary Smith another key contact. The practice has an able bench of associates, with Amanda Lea and Joanne Witheford handling high-profile inquiries and investigations.
DWF counsels employers and individuals on a range on immigration matters, from handling applications for Home Office Sponsorship Licenses to assisting with Global Talent and Investor Visas. The team was particularly active in 2020 on matters related to Brexit, such as advising on the EU Settlement Scheme and the new points-based immigration system. Practice head John Dorney acts for a client base including major UK businesses and multinationals, and as well as advising on visa issues also provides assistance to employers on compliance with the 'right to work' regime.
The professional negligence team at DWF defends claims against all professionals, with specialisms including high value multi-party cases involving architects and engineers, as well as claims against solicitors, surveyors, insurance brokers, technology and media consultants and accountants. The team has strong relationships with major global and UK insurers and insurance brokers; it is well-regarded for giving 'clear, commercial and pragmatic' advice. Andrew MacLeod heads the practice and is well-known for his experience in claims against construction professionals and insurance brokers. 'Tenacious' senior associate Hilary Harrison is noted for providing insurers with coverage advice, particularly in relation to D&O insurance.
DWF's 3-partner team advises clients on complex, high-value matters related to trusts and estates. The practice counts professional trustees and executors, such as banks, amongst its clients. In the area of probate, the team handles challenges to the validity of wills, incapacity claims, and complaints related to lifetime gifts. In relation to trusts, the team advises on breach of trust and fiduciary duty claims as well as allegations of professional negligence. Christopher Noel leads the overall private client practice, with Chris King and director Daniel Williams also key contacts. All three have broad practices in probate and trust matters. Senior associate Paul Maddock focuses on probate work and is also recommended.
DWF's private client team works alongside the firm's property, corporate and tax practices to provide ultra-high net worth clients with comprehensive advice on their estates. Many of the team's clients are entrepreneurs and business owners, whom it advises on matters encompassing the creation and administration of trusts and family investment companies, succession planning, and the creation of wills. A significant proportion of the practice's work involves globally-connected estates with overseas assets and trusts. Christopher Noel leads the practice.
DWF is highlighted for its strengths in infrastructure and urban regeneration schemes, and it is also adept in public procurement work; the latter is an area in which Colin Murray is recommended. Murray jointly leads the team with Jonathan Branton, who specialises in subsidy control, state aid and EU competition matters. Other key areas of work  include governance, health and safety, environmental and other regulatory advice for local authority clients. The practice also handles insurance work, defending claims for historical abuse and failures of social care, with a specialism in the recovery of outstanding care debt. Associate Bradley Martin focuses on public procurement and outsourcing transactions.
DWF takes the lead on large-scale IT and telecoms projects, acting on a national basis for major clients, including international providers. The 'hands on' team also supports clients in major disputes, with Andrew Whalley leading on major telecoms regulatory cases and high-value litigation for household-name clients. The team is led by James Lonsdale, whose expertise spans  IT, telecoms, and outsourcing agreements and other IT contracts, and specialises in financial services and retail sector work. Senior associate Richard Meehan handles procurement contracts for major retailers and logistics providers, and director Catherine Harrison also offers broad expertise across IT and telecoms procurement and outsourcing. Craig Chaplin moved to a non-legal role.
DWF's practice in the North West is part of a larger international transport group that acts for government and private sector clients in the automotive, rail, maritime, aviation, logistics and retail industries. With the firm having a strong insurance offering in the North West, it is seen as a first port of call in related transport and motor claims. In addition, it provides support on regulatory, corporate and finance matters, among others. Vikki Woodfine specialises in transport regulatory and health and safety issues. Joanne Witheford has been leading the team's expansion into European markets. Nigel Teasdale leads the motor and fraud team, which handles both volume and high-value, complex defendant work for insurers.
DWF has a first-class national affordable housing group led by Lee Pickett, with the majority of the firm's housing specialists being based in Newcastle. The practice is distinguished by the unsurpassed strength of its public sector offering, an area in which its reputation is enhanced by appointments to the panels of clients of the calibre of Homes England. Regeneration scheme and residential development work are also areas of focus for the team. The group also regularly handles contentious issues for registered providers; Jonathan Smith is the key contact in this space. Senior associate Kelly Pearson is adept at advising registered providers on property transactions.
DWF leverages its strong insurance sector connections to assist insurers, brokers and insured professionals in the defence of professional negligence claims and disciplinary complaints. The group made some significant hires in 2020, taking on veteran professional negligence lawyer Ian Welland from Reynolds Colman Bradley LLP and experienced insurance lawyer John Eastlake from Clyde & Co. The 'excellent' Simon Mason leads the practice, with 'a wealth of knowledge and experience' in defence-side matters. Director Alexandra Cartwright is another standout lawyer with experience in claims across the professional services.
The key pillars of DWF's tax workload in the West Midlands are M&A, share schemes, private equity and a wealth of transactions referred from London, both national and international. Jon Stevens, a lawyer thoroughly experienced in real estate funds and cross-border M&A, is the key name locally and also spearheads the firm's national practice; he is supported in Birmingham by associate Deborah Payne who has assumed the responsibility of developing the group's share scheme practice.
DWF's 'excellent international practice' handles a range of cross-border disputes, with a particular focus on Russia and the CIS region. The group is particularly well-known for handling cases with fraud and embezzlement elements. The 'inventive and pragmatic' Andrew Leach leads the group and is frequently instructed by ultra-high-net-worth individuals in Russia; he also counts BT, Severn Trent and Ukrainian Deposit Guarantee among his new client wins. Darren Kenny and director Ben Griffin (who has niche expertise in commercial agency issues) are other names to note for Russia and CIS region-related disputes. The group also benefits from an in-house forensic accounting team, which is particularly useful in high-value litigation, investigations and fraud disputes. Senior associate Matthew Goodwin joined from Wright Hassall LLP.
DWF has a first-rate and full service national defendant personal injury offering that spans motor, casualty, disease, catastrophic injuries, public sector and abuse claims. Derek Adamson

 is vastly experienced in diverse areas such as mesothelioma claims, legionnaires' disease and local authority work. Lorraine Carolan is a key member of the superb fraud practice along with Michael Henman and Miles Hepworth. Charles Ashmore has a wealth of experience in handling injury claims of the utmost severity. Paul Donnelly is adept at dealing with sensitive cases involving children, sexual abuse and chronic neglect cases. Denise Brosnan

 has a focus on personal injury claims that involve stress, bullying and harassment in the public and blue light sectors.
At DWF, the EU and competition practice is singled out for its expertise in state aid matters, and is able to handle cross-border work facilitated by its substantial European network. Practice head and dual UK and Irish qualified practitioner Jonathan Branton  handles an assortment of competition matters for blue chip companies and local authority clients. The core national group includes Dimitris Sinaniotis in London who supports on large regional mandates and Newcastle-based Alexander Rose, who is the contact for EU funding and subsidy control work. Recent highlights include obtaining significant CMA clearances for financial services clients and EU investigations. Public procurement expert James Lupton in Manchester is also of note.
The recoveries department at DWF has the expertise to handle the full range of matters including collections, litigation, enforcement work and insolvency issues. National head of recoveries David Scottow has experience assisting a range of clients from local authorities and government bodies to national blue-chip corporates and financial institutions with debt litigation and insolvency work. Other key contacts include Kevin Feehan and Jeffersen Gledhill.
Catastrophic injury head David Rogers, occupational heath head Richard Parker and fraud & technical insurance head Paul Holmes are the key partners for defendant personal injury in DWF's Leeds office. The firm's strong bench of lawyers advise insurers and self-insured businesses in areas such as manufacturing, engineering, automotive, construction, leisure and retail, and is regarded as 'the leading brain injury and serious injury insurer firm in Yorkshire'. The firm's 'Connected Services' division enables clients to access in-house medical and rehabilitation specialists, a forensic accountancy arm, costs specialists, advocates and document management services.
The full-service fraud practice of DWF covers the key areas of forensic accounting, analysis of assets and regulatory advice, as well as litigation. The firm also utilises its international presence to assist with multijurisdictional fraud case. Richard Twomey leads the team and has experience recovering assets and defending allegations of fraud.
DWF's varied roster of clients includes multibillion dollar funds, investment houses and fund managers. With it being prominent in large transactions, the team's expertise spans all manner of assets, such as offices, hotels, data centres, retail premises and care homes. Andrew Edwards co-heads the practice with James Froud. Mark Shepherd advises on matters such as direct and indirect real estate investments, as well as joint ventures.
Kate Meadowcroft heads a well-respected practice at DWF that frequently supports its corporate, commercial and regulatory teams on transactions. It has a broad range of sector expertise with particular experience in healthcare work. The group acts for an extensive range of healthcare providers and social care providers. Meadowcroft works with various private and public sector employers on contentious and non-contentious matters and has particular expertise in advising on large-scale change management projects. 
At DWF, the corporate team handles a mix of domestic and cross-border M&A and equity capital markets work. Lester Wilson leads the group and advises on fundraisings, takeovers and large disposals for clients including SMEs and national businesses. Jon Marriott is singled out by clients for his 'great balance of detail with commercial acumen', and solicitor Amelia Mackie focuses on takeovers and acquisitions. The team has been strengthened with the arrival of partners Jonathan Procter and Wendy Harrison from DLA Piper, who bring decades of expertise across international acquisition work and equity capital markets issues.
DWF's UK international arbitration team handles a significant volume of matters involving investor-state arbitrations and construction, energy and telecoms disputes. Leading the UK arbitration group, Richard Twomey's practice has a special focus on Pakistan, while Antony Woodhouse is an insurance sector expert, Stefan Paciorek focuses on international arbitration proceedings in the technology and energy sectors, and senior associate Natasha Gunney's experience includes arbitrations under the ICSID, LCIA and ICC rules. In Birmingham, Andrew Leach is Russia and CIS desk head.
'Responsive and forward looking', the real estate finance team at DWF is adept at acting for bank lenders and handling work including development finance and portfolio funding, with a particular focus on student accommodation and hotels. The team also benefits from the firm's national presence. The 'excellent' Simon Elphick and Brendan Slack lead the practice, and Iain Shurwood and Stewart Anderson, who joined the firm from Bryan Cave Leighton Paisner LLP in April 2020, are also team members of note.
Headed up by Helga Breen, DWF's London employment team is particularly active in the financial services, insurance and professional services sectors. It has notable strengths in cross-border and domestic HR projects, internal investigations, financial services regulation issues, team moves, High Court disputes, and executive recruitment and exits.
Led by Gareth Ruddock, FBC Manby Bowdler LLP handles debt collection work for creditors in various industries, with an emphasis on the real estate sector. Associates Jonathan Moss

 and Emma Northall regularly support Ruddock on a wide range of debt collection mandates involving businesses and high-net-worth individuals.
DWF >
Firm Profile
DWF is the largest listed legal business in the world, with an award-winning reputation for client service excellence, effective operational management and innovation. The company became the first main market premium listed legal business on the London Stock Exchange in March 2019. DWF has been named by the Financial Times as one of Europe's most innovative legal businesses and has been independently recognised for its quality of legal advice, service delivery and responsiveness.
DWF's stated purpose is to transform legal services through its people for its clients using its three principal strategic objectives: understanding our clients, engaging our people and doing things differently. DWF aims to deliver its strategy by building long-term relationships with its clients, recruiting talented individuals to maintain a high service level culture and continually innovating in its provision of complex legal services, managed and connected services to address client needs and increase its market share.
The business has core strengths in corporate banking, insurance and litigation and in-depth expertise in several chosen sectors, including insurance; public sector; energy and industrials; real estate; financial services; retail, food and hospitality; technology and transport.
In addition to its legal services, DWF provides a range of professional, business or consulting services, a number of which include or are enabled by technology products and solutions to its clients through its Connected Services division. This offering is complementary to the traditional legal services offered by DWF.
DWF employs over 4,000 people across 31 key locations and has steadily grown its international presence in response to client demand. In 2019 and 2020 DWF expanded its international footprint by opening a new office in Warsaw, Poland and acquired Mindcrest Inc. to establish offices in Chicago and New York, USA, and Pune, India. DWF also acquired RCD in Spain and now has offices in Barcelona, Madrid and Valencia, Spain as part of its strategic growth plans.
DWF was the first UK legal business to achieve the 'Disability Confident' accreditation, which highlights the firm as an inclusive recruiter of disabled talent and is a Top 30 Employer for Working Families. The business also has its own charitable enterprise, the DWF Foundation, a registered charity aimed at providing funds and support to local charities and programmes focused on education, employability, health and wellbeing and homelessness.
DWF >
Firm Profile
Email: enquiries@dwf.law Website: www.dwfgroup.com Tel: 0333 320 2220
The firm: DWF is a listed legal business with an award-winning reputation for client service excellence, effective operational management and innovation. The company became the first main market premium listed legal business on the London Stock Exchange in March 2019. DWF has been named by the Financial Times as one of Europe's most innovative legal businesses and has been independently recognised for its quality of legal advice, service delivery and responsiveness.
DWF's strategy is to offer clients an integrated legal management approach through three streamlined and efficient global divisions of Legal Advisory, Mindcrest and Connected Services.
Legal Advisory is DWF's traditional law firm arm. The division provides commercial intelligence and deep sectoral experience to deliver premium legal advice to clients.
Mindcrest is an established and well-known brand that provides outsourced and process-led legal services through which DWF standardises, systematises, scales, and optimises legal work.
Connected Services is DWF's collection of products and business services that enhance the Group's legal offerings. The division complements the Legal Advisory and Mindcrest teams through the provision of non-legal services such as claims management, costs and regulatory consulting.
Together, the three divisions support DWF's single Integrated Legal Management approach through which DWF seamlessly combines any number of these services to deliver bespoke solutions to its clients with efficiency, price certainty and transparency. This approach enables DWF to offer solutions that combine traditional law firm services with new, modern legal and business services relevant to today's companies, and the challenges and opportunities they face.
DWF employs over 4,000 people across 30 key locations and has steadily grown its international presence in response to client demand.
In 2019 and 2020, DWF expanded its international footprint by opening a new office in Warsaw, Poland and acquired Mindcrest Inc. to establish offices in Chicago and New York, USA, and Pune, India. DWF also acquired RCD in Spain and now has offices in Barcelona, Madrid and Valencia, Spain as part of its strategic growth plans.
DWF was the first UK legal business to achieve the 'Disability Confident' accreditation, which highlights the firm as an inclusive recruiter of disabled talent, and is a Top 30 Employer for Working Families. The business also has its own charitable enterprise, the DWF Foundation, a registered charity aimed at providing funds and support to local charities and programmes focused on education, employability, health and wellbeing and homelessness.
Practice area contacts
Legal advisory: Paul Rimmer
Mindcrest: Mark Qualter
Connected services: Jason Ford
Public sector: Jonathan Branton
Energy: Slava Kiryushin
Financial services: Robbie Constance
Retail, food and hospitality: Dominic Watkins
Technology: Stewart Room
Transport: Jonathan Moss
Insurance: Claire Bowler
Real estate: Melanie Williams
International offices: Australia, Canada, France, Germany, Ireland, Italy, Qatar, Poland, Spain, UAE, USA
*Hong Kong, *USA, *Kingdom of Saudi Arabia, *Singapore, *Turkey, *South Africa, *Portugal,
* Associations
Chairman: Jonathan Bloomer
Managing partner and DWF Group CEO: Sir Nigel Knowles
Number of UK partners: c. 230
Number of qualified lawyers in the UK: c. 905
UK offices
Belfast: 42 Queen Street, BT1 6HL
Tel: 028 9023 0230 Fax: 028 9024 4644
Birmingham: One Snowhill, Snow Hill Queensway, B4 6GA
Tel: 0333 320 2220 Fax: 0333 320 4440
Bristol: DWF, Redcliff Quay, 120 Redcliff Street, Bristol, BS1 6HU
Tel: 0333 320 2220 Fax: 0333 320 4440
Edinburgh: No. 2 Lochrin Square, 96 Fountainbridge, EH3 9QA
Tel: 0333 320 2220 Fax: 0333 320 4440
Glasgow: 103 Waterloo Street, Glasgow, G2 7BW
Tel: 0141 228 8000 Fax: 0141 228 8310
Leeds: Bridgewater Place, Water Lane, LS11 5DY
Tel: 0333 320 2220 Fax: 0333 320 4440
Liverpool: 5 St Paul's Square, Old Hall Street, L3 9AE
Tel: 0333 320 2220 Fax: 0333 320 4440
London: 20 Fenchurch Street, EC3M 3AG
Tel: 0333 320 2220 Fax: 0333 320 4440
Manchester: 1 Scott Place, 2 Hardman Street, M3 3AA
Tel: 0333 320 2220 Fax: 0333 320 4440
Newcastle: 2nd Floor Central Square South, Orchard Street, Newcastle upon Tyne, NE1 3AZ
Tel: 0333 320 2220 Fax: 0333 320 4440