Clifton Ingram LLP Solicitors > Wokingham, England > Firm Profile
Clifton Ingram LLP Solicitors
Offices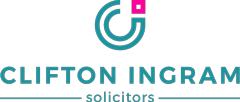 Clifton Ingram LLP Solicitors
22-24 BROAD STREET
WOKINGHAM
RG40 1BA
England
Clifton Ingram LLP Solicitors > The Legal 500
Rankings
Clifton Ingram LLP Solicitors
 acts for clients in financial issues, all forms of living together, pre-nuptial arrangements and cases pertaining to children in addition to offering legal aid for care work. In providing services,
Rekha Joshi
'
continually and elegantly walks the fine line between the professional and the friend' 
and heads up the firm's Wokingham team.
Anne Deller
heads up the Reading office where she employs her practice particularly in cases of nuptial and living arrangements. Kate Grant has recently left the firm.
Testimonials
'The family team does an outstanding job at all times – approachable, knowledgeable, professional and efficient, but never 'sterile' with regard to client care.'
'A clear call out to Rekha Joshi. She continually and elegantly walked the fine line between the professional and the friend; a difficult one to execute well, but she set standards that others can only hope to follow. I appreciated this (and her) hugely.'
'I cannot speak highly enough of the service provided by Rekha Joshi. The service that she provided was exceptional in very trying and difficult circumstances. She provided advice with absolute clarity, was very understanding and a pillar of strength when the going got tough. I cannot recommend her enough.'
'Lisa Lee – down-to-earth, displays good judgement and a strong understanding of the case and what to aim for. Focused on and supportive to her clients.'
'A go-to firm in the Thames Valley for many years.'
'A modern and forward-thinking family practice with particular strength in financial work. Often represents high-net-worth clients based in the Thames Valley with complex and involved finances. The firm punches above its weight and holds its own against specialist and boutique family practices. The department is ably led by Anne Deller who is a formidable litigator balanced with a savvy pragmatism.'
'A well established team for locals which can rightly claim to offer "London" services.'
'Clifton Ingram provides advice tailored to the client's specific needs, with a particular focus on the practical aspects upon which family division can have a significant impact. Expert advice is available on all areas of family law and the team provides a very capable support system for any client.'
Clifton Ingram LLP Solicitors
 handles developments and lease holdings,
Tim Read
acts for both landlords and tenants on the latter and has particular expertise in residential development. Practice head 
Jonathan Foulds
has a broad practice, advising clients in the retail, industrial, and office sectors. In addition to developers,
Ian Graham
counsels charities on real estate matters. Senior associate
Spencer Grimshaw
 has specialist expertise in development sales and purchases in the retail and leisure sectors.
Testimonials
'The time spent to understand the client and the property. Communication is tailored to suit the client and how they are able to best respond.'
'They never fail to come back to me with the correct answers, they are prompt. polite, professional and nice to deal with.'
'Jonathan Foulds is exceptional at his job, when things look impossible he always comes through. We feel very comfortable when contacting them.'
'Tim Read demonstrates genuine interest and care to do the best job. Problem solver and works well with other firms/key stakeholders to overcome hurdles sensibly to achieve the best outcome quickly and effectively.'
'Jonathan Foulds is a highly responsive, knowledgeable and personable individual. Jonathan is quick to grasp situations and is forward-thinking in his execution of technical advice.'
'Jonathan Foulds is very easy to work with, he explains matters carefully and ensures that we understand the risk involved in each decision. He is pragmatic while also being a safe pair of hands, which enables us to take on the right projects, and to reject projects that are too risky.'
'The team works closely with us on each project as an integral part of our land acquisition process. They understand what matters to us and they escalate the important issues early.'
'Great depth of knowledge in the team. They appear to have come across most of the issues that arise and are therefore able to deal with them quickly and efficiently.'
Key clients
Lawsons Holdings Limited
Nike Group
Natta Group
Work highlights
Acted for Natta Group in disposals of new build residential properties with a value in excess of £18m.
Acted for Nike Group on a sale of freehold land and premises comprising a disused ice rink and parking areas for a value of just under £6m.
Advised Lawson Holdings Limited on property aspects of company acquisitions.
Clifton Ingram LLP Solicitors
 focuses its expertise on residential development and retail matters, whereas corporate recovery and insolvency are particular areas of focus for practice head
Barry Niven
.
Other key lawyers:
Martin Reynolds; Rebekah Sutcliffe; Lily Holland
Testimonials
'The team at Clifton Ingram had a strong focus on our business needs and was successfully able to challenge a City law firm where required.'
'Barry Niven was strongly engaged through the negotiation process and he took a pragmatic approach, recognizing our need to get the deal done within a tight timescale. He drew our attention to the risks while accepting that we did not want to argue over minor points.'
'The team is proactive with its clients early on in the engagement and thinks about the overall commercial objective when advising on their work.'
'The team is led by Barry Niven who demonstrates a fantastic level of client service. He is responsive, knowledgeable, and clear on his advice. The team is clear with its fee proposals and pricing and will explain any additional scope items and the impact on fees.'
Key clients
Lawsons Limited
Greencore Construction Ltd
Prospect Holdings Limited
Work highlights
Advising Greencore Construction Ltd on an investment from M&G Catalyst.
Acting for Lawsons Limited on its continued buy and build strategy by advising on three share acquisitions.
Acting for Prospect Holdings Limited on its buy and build strategy, including two share acquisitions.
Clifton Ingram LLP Solicitors
has special expertise in advising tech and pharma companies on both daily employment matters as well as complex and sensitive situations, including discrimination. The department is led by
Alison Gair
, who advises both on contentious and non-contentious matters, represents clients before employment tribunals, and has complementary expertise in the area of business immigration. A recent merger with Bells Solicitors has bolstered her team's strength through the arrival of consultant
Dermot Burke
, a litigator and employment lawyer.
Testimonials
'The team was very knowledgeable and gave good advice.'
'Robert Cherry was always available and dealt with all matters in hand very efficiently.'
'Responsive and managed a sensitive situation very effectively and in a timely manner.'
'Alison Gair's employment experience and sound, professional advice was excellent.'
Clifton Ingram LLP Solicitors
fields a multi-disciplinary team which advises on all aspects of corporate and personal insolvency including litigation, debt recovery and commercial property. Practice head
Barry Niven
is experienced in advising insolvency practitioners on the retrieval of assets for the benefit of the company estate.
Robert Cherry
acts for liquidators, administrators and trustees.
Key clients
KRE Corporate Recovery LLP
Clifton Ingram LLP Solicitors >
Firm Profile
Clifton Ingram is an established, professional and trusted law firm, providing legal advice over the full range of corporate and private client services.
The firm: Clifton Ingram LLP was founded over 100 years ago and has grown both organically and through various acquisitions to become one of the largest full-service law firms based in the Thames Valley.
Known for being proactive, capable and honest, Clifton Ingram attracts significant and high-value work to its offices in Reading, Wokingham and Farnham. Its increasing client base ranges from multinational organisations to individuals, and it has a reputation for providing practical, plain-speaking legal advice and for putting client care foremost in its priorities.
The firm is currently recruiting to increase its commercial capacity, and will continue to grow both organically and through further acquisition.
Types of work undertaken
Corporate services: Clifton Ingram's corporate team is regularly instructed to advise on acquisitions and disposals, MBOs and MBIs, corporate finance, joint ventures, shareholder agreements, buy-back of shares, reduction of capital, company reorganisations and general company law issues. The emphasis is on owner-managed businesses and professional practices, but the client base also includes several large organisations and banks.
Intellectual property: the firm's IP expert provides advice in relation to all aspects of IP law, trade marks, designs, names and reputation.
Insolvency and corporate recovery: the team regularly advises on all aspects of corporate and personal insolvency, and has specialists in both the contentious and non-contentious aspects of insolvency law. Clifton Ingram is regularly instructed by insolvency practitioners, asset-based lenders, banks and fixed-charge receivers, directors of companies, creditors and other stakeholders, (such as shareholders, charge holders and landlords), and debtors.
Employment: the employment team handles a broad spectrum of contentious and non-contentious work, predominantly for UK-based SMEs and foreign-owned subsidiaries, as well as employees. All aspects of employment law are handled, including TUPE, discrimination, redundancy, contracts and tribunal cases.
Commercial property: the firm has one of the largest commercial property departments in the area. The team operates a diverse practice, specialising in leasehold work for both landlord and tenant for office, industrial, educational, licensed and retail premises, residential development work for both developers and landowners, and agricultural-related work encompassing farmland and large country estates. In addition the team has wide experience of commercial property litigation, planning law and related areas, including enforcement and lawful use issues.
Dispute resolution: dispute resolution expertise covers all litigation, ranging from High Court and County Court proceedings, to ADR and arbitration. The team has specialists for both residential and commercial property disputes, corporate and partnership matters, debt, contract and intellectual property disputes.
Family: Clifton Ingram is renowned for its family work and has one of the largest dedicated family teams in the Thames Valley, which specialises in matrimonial finance, private law children and care work.
Private client: Clifton Ingram has long been regarded as one of the leading firms in the Thames Valley in both the non-contentious and contentious private client fields. In addition to advising on and conducting the administration of estates and trusts (whether acting as executor and/or trustee or not), the preparation and drafting of wills, codicils and lifetime disposals, the team specialises in advising clients in relation to tax affairs at every stage of their lives, with a view to implementing tax-efficient financial arrangements during their lifetimes and for passing on wealth for future generations.
Residential property: accredited by the Law Society with the Conveyancing Quality Scheme in recognition of the high levels of service, Clifton Ingram's residential property team is committed to providing a first-class service for clients purchasing or selling properties throughout the UK.
Other offices: Reading and Farnham
Main Contacts
| Department | Name | Email | Telephone |
| --- | --- | --- | --- |
| Commercial Property | Tim Read | | |
| Dispute Resolution & Employment | Robert Cherry | | |
| Corporate & Commercial | Barry Niven | | |
| Commercial Property | Ian Graham | | |
| Wills & Inheritance | Peter McGeown | | |
| Wills & Inheritance | Stephanie Rose | | |
| Family | Anne Deller | | |
| Family | Rekha Joshi | | |
| Employment | Alison Gair | | |
| Residential Conveyancing | Lorna Thomson | | |
| Commercial Property | Jonathan Foulds | | |
| Wills & Inheritance | Sonia Dhesi | | |
Staff Figures
Number of UK partners : 12 Number of other UK fee-earners : 43
Languages
Punjabi
Memberships
Law Society ELA (Employment Lawyers Association) Law Society Children Panel Resolution
Client Testimonials
COMPANY/FIRM: Lawsons Whetstone Ltd TESTIMONIAL: Extremely satisfied with the exceptional service we receive from the team at Clifton Ingram and would strongly recommend them to anyone looking for a diligent acquisitions and conveyancing service. All communication is transparent and the team keep us fully informed at all times. Lawsons have worked with Tim, Barry and the team on many occasions. Efficient, professional and reliable, we will continue to use Clifton Ingram for all our property purchases and legal matters.
---
CLIENT: Nigel Page
COMPANY/FIRM:TESTIMONIAL: Private Client We have probably all met law firms whose expertise is unquestionable, but where the human touch is demonstrably less evident. Having had the opportunity to work with various Clifton Ingram practices over the years, I can attest first hand to the attention which goes beyond the legal advice per se, and considers you, the individual, not as some cog in the machine, but as a true partner in the process. Highly recommended!
---
CLIENT: Michelle Weiss
COMPANY/FIRM: Just Eat PLC
TESTIMONIAL: I've worked with the Commercial Property team at Clifton Ingram for 8 years. They have always given top notch professional support and advice and dealt with matters in a straight talking, efficient and friendly manner. Clifton Ingram supported me and the business with some very complex lease agreements which helped us to grow from a tech start-up to FTSE 100.
---
CLIENT: Rick de Kerckhove
COMPANY/FIRM: Longacres Garden Centre Ltd
TESTIMONIAL: Our business has a very varied demand for legal services and Clifton Ingram have always been able to respond exceptionally quickly to our needs and demands. Over the last twenty years they have taken us step by step through many complex issues, making it easy to understand and fully informing our decision making processes in matters such as commercial property law, business acquisitions, tax planning, employment law and dispute
resolution as well assisting on personal concerns including conveyancing, family law, wills and probate. We regularly work with Tim Read, Louise White, Lydia Methven, Barry Niven, Lesley Bacon and Peter McGeown and would have no hesitation whatsoever in recommending their services to others.
---
CLIENT: Chris Nike
COMPANY/FIRM: The Nike Group of Companies
TESTIMONIAL: We take great pleasure in recommending the legal services of Clifton Ingram Solicitors LLP. Having used their services for the last two years we have found their experience on how to deal with negotiations very professional and practical and field specific specialists have been tremendously helpful. We were kept up to date from start to finish and assistance was provided when we needed it with an outstanding reaction and response time. The quality of service was of the highest possible standard and we would not hesitate to use Clifton Ingram again in the future.
---
CLIENT: Paul Ellison
COMPANY/FIRM: KRE Corporate Recovery
TESTIMONIAL: At KRE we have worked with Barry Niven for about 7 years and their corporate recovery offering is one of the best in Thames Valley. They are fast in reaction and their advice is clear and well supported and we would have no hesitation in recommending their services as they are one of our preferred suppliers for legal advice.
Diversity/community
At Clifton Ingram we are passionate about creating an inclusive workplace. We value and celebrate the differences that a diverse workforce brings to our organisation. Inclusion and diversity are a key part of our culture and core values. We believe that no one should be discriminated against because of their differences, such as age, disability, ethnicity, gender, gender identity and expression, religion or sexual orientation. Our diversity makes us stronger and gives us the power to better serve our clients.
Our diversity and inclusion policy
Clifton Ingram is fully committed to the elimination of unlawful and unfair discrimination and will not discriminate because of:
age,
disability,
gender reassignment,
marriage and civil partnership,
pregnancy and maternity,
race (which includes colour, nationality and ethnic or national origins),
religion or belief,
sex or sexual orientation.
Clifton Ingram will not discriminate because of any other irrelevant factor and will build a culture that values meritocracy, openness, fairness and transparency.
All employees are responsible for the promotion and advancement of this policy. Behaviour, actions or words that transgress the policy will not be tolerated and will be dealt with in line with the organisation's disciplinary policy.
Our diversity and inclusion policy is applicable to all employees, secondees, agency staff, clients, communities, suppliers and contractors, whether permanent or temporary. The policy applies to all processes relating to employment and training and to any dealings with clients. Decisions relating to clients and communities will be based on business-related criteria only and any irrelevant information will not form part of the process.
Our diversity policy is reviewed on an ongoing basis to reflect changes in the law, demographics and internal business requirements.