Butcher & Barlow LLP > Sandbach, England > Firm Profile
Butcher & Barlow LLP
Offices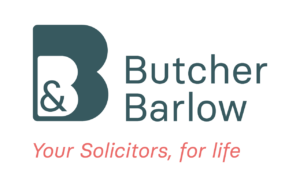 Butcher & Barlow LLP
31 MIDDLEWICH ROAD
SANDBACH
CW11 1HW
England
Butcher & Barlow LLP > The Legal 500
Rankings
Butcher & Barlow LLP
's agricultural practice acts for a broad client base, stretching from Lancashire to North Wales, on a range of matters in this area. The team is frequently instructed on agricultural property transactions, and succession planning is also an area of focus. Practice head
Mike Bracegirdle
is deeply experienced in all areas of agricultural law, including tenancies, with
Graham Gigg
another key partner in the team.
Rebecca Jepson
is also noted for her experience in handling the sale of agricultural property for development.
Practice head(s):
Other key lawyers:
Testimonials
'We really appreciate that Butcher & Barlow have all the different specialists under one roof. All partners we are dealing with are approachable, personable, innovative & experienced. They have listened & questioned us to ensure we have considered all options.'
'We have always received an excellent service from Butcher and Barlow and know that they are a highly regarded firm, from feedback from other clients that work with them. They are thorough, prompt and efficient.'
'I mainly deal with the agricultural team around Wills, partnership agreements and land transactions. They are very approachable and I would consider one of their key strengths is that when advising they look at all aspects of the client's affairs not just their specialist area of law which for farmers is key when their private and work affairs mix together. '
'Mike Bracegirdle provides practical and straight forward advice, he can cover a wide variety of the law whether looking at Wills, Partnership Agreements and Tenancies. This is valuable when advising a farming client that may need to ensure all these areas interlink to safeguard the farm.'
'The members of staff at Butcher and Barlow are well informed, up to date in their knowledge and approachable in their dealings with clients. Mike Bracegirdle, a senior partner, has always been available for advice and information and has been particularly helpful when dealing with other professionals from other disciplines. His personal understanding of the world of farming and how this business impacts on those involved, and on the wider family, is second to none. We have great faith in not only his abilities, but also in his wise and informed advice. '
'I would happily recommend Graham Gigg to my clients and would be confident that he will service their needs very well. Mike Bracegirdle is similarly well regarded and very well connected in the agricultural sector in the North West. '
'Mike Bracegirdle is excellent. He is attentive and helpful and efficient. He has helped me with numerous problems successfully. '
'Specialist team involved with agriculture and rural industry. Efficient and up to date with current issues within the industry.'
Work highlights
Advising on the retirement of partner from diversified estate in North Wales with a value in excess of £6m.
Handling the purchase of dairy farm for £3.8m to form a substantial new dairy unit.
Advising on the purchase of farmhouse, building and land subject to overage provisions for £900K.
Butcher & Barlow LLP advises on commercial and corporate transactions across the North West, with a diverse client base including businesses in the education, charity, wealth management, and commercial property sectors. Alongside transactions, the firm also has notable capabilities in handling employment issues, including share options and employment aspects of takeovers and mergers, a particular strength of Justin Kelly, who now leads the team from Stockport. Previous practice head Jonathan Aldersley remains active, advising clients on commercial agreements and transactions, while Bury's James Hodgson handles shareholder agreements and property transactions.
Other key lawyers:
Testimonials
'The Practice is distinctive as it is one of the very few firms who are engaged with Charities – The practice partner and his team are exceptional in their responsibility and knowledge that is required in this role – being outstanding.'
'Jonathan Aldersley is unique being thorough, knowledgeable and always available at any time to discuss a matter.
'I find Butcher and Barlow unique in being very approachable and able to deal with complex legal issues in a relaxed and communicative style. '
'Butcher & Barlow LLP are an exceptional company to deal with. Our customer experience was superb, especially during these testing times and we would recommend this company to any other business in whatever capacity their business required. The communication skills by all employees of the company were superb always seeking to help in any way possible.'
'Justin Kelly acted on our behalf for the sale of our business. He was extremely efficient and the sale of our business was processed exceptionally well throughout the entire transaction, meeting all required timescales. He remained professional, yet extremely approachable at all times, always taking the time out to offer his professional advice to ensure a smooth sale. Justin clearly has immense knowledge and we feel our sale was processed to perfection. Prior to commencing the sale we were very apprehensive as to whether this would be possible due to the ongoing impact of the coronavirus, yet all necessary precautions were made at all times when meeting in person to ensure a safe environment for all.'
'I have worked with B&B LLP for a number of years, and they are always my first port of call for all legal requirements, both commercially and personally. Communication is always quick, clear and concise. They are extremely thorough in their approach and will help you weigh up the pros and cons of taking certain decisions. Fees are very reasonable and overall service is excellent. '
'Jonathan Aldersley is the partner I have worked with most. Nothing is too much trouble, communication is excellent and he will always try his utmost to stick to challenging deadlines. He will offer excellent and balanced advice, highlighting risks where required. '
Key clients
Joseph Holt Brewery
Higham and Higham
Glashen Services
Aeroco Group Limited
AD Aerospace
Depledge Strategic Wealth Management
Sanders Fisher Ltd
Victor OId Trafford Ltd
Robert Oliver Wealth Recruitment
Olympian Sheds Ltd
Breathe Technologies Ltd
Law Distribution
Demeva Refrigeration Ltd
Fords of Winsford
Olympus International Limited
Work highlights
Advised Radcliffe on the sale/transfer of an internationally renowned Ballet School in central Manchester.
Advised Cooper on the sale of a nationwide facilities management specialist.
Advised a strategic wealth management client on the restructure of EMI Share options schemes.
Butcher & Barlow LLP is noted for its expertise in agricultural work, advising farmers and owners of agricultural assets on a range of matters. The team advises a number of long-standing, high value trusts on their administration, with Christopher Hopkins particularly active in this area. Mike Bracegirdle routinely helps agricultural clients with succession planning; elsewhere, the practice handles Court of Protection work on behalf of vulnerable individuals, with Samuel Dale and Philip Jennings active in this area.
Testimonials
'Personable, professional and efficient.'
'Samuel Dale has been approachable, responsive , balanced, patient with ability to understand complexity of situation '
'Butcher and Barlow were very efficient and professional when dealing with my private case. They provided a sympathetic and personal service whilst maintaining their professionalism at all times.'
'Our solicitor was Sam Dale. He was exceptional throughout whilst dealing with our case. Everything was dealt with very quickly but we never felt rushed in dealing with paperwork. He was sympathetic at a difficult time. We felt we could trust Sam completely and he did an excellent job for us.'
'Over several years I have found Chris Hopkins to be most professional, always giving sound unbiased advice and with an exceptional personal touch'
'My husband used Buther & Barlow to deal with his late father's Estate back in 2002 and because of this I have used them to handle my late father's estate. I have always found Butcher & Barlow Solicitors & their other staff to be very helpful, professional, polite and courteous. They have kept me well informed at each stage of the progress of my father's estate. I have been provided with itemised billing – so I know what exactly I am paying for. '
'The 3 solicitors that I have dealt with at Butcher and Barlow's Bury Office have always been very professional, polite, courteous & helpful – especially Chris Hopkins who has been dealing with my late father's estate.'
'Chris Hopkins is extremely knowledgeable in his field. He is proactive, approachable and work is completed efficiently within a good timescale. I have always found him to be very helpful and constructive.'
Work highlights
Acting as Trustees on Trusts dating back to 1955 which benefit multiple generations across several continents.
Acting as Deputy for a severely disabled teenager.
Obtained a Grant of Probate for an individual with significant property assets in Hong Kong.
Butcher & Barlow LLP
  offers clients '
an extremely well-rounded service, with specialist solicitors in a range of areas
' from its offices across the North West. '
Excellent property lawyer
'
Zoë Paton-Crockett
is known for her work on land acquisitions, planning and development in the commercial and residential sectors.
Jonathan Aldersley
took over as head of the practice from Paton-Crocket in April 2021 - he is described as an '
outstanding leader
', with expertise in public house sales and purchases and commercial refinancing.
Daniel Woodcock
who joined the firm in 2019, has almost two decades of experience in the market.
Other key lawyers:
Testimonials
'Agile, speedy responses from a well integrated team despite being spread across several local offices.'
'Jonathan Aldersley leads the firm. He is exceptional. He has a huge ability to deliver excellent service and be readily available to speak to clients at any time. An outstanding leader who sets high levels of service for the firm.'
'Zoe Paton-Crockett is an excellent communicator, highly responsive and accessible, understands the complex needs of our business and makes us feel like a valued and prioritised client. Excellent knowledge in her field and offers practical and commercial solutions. Transparent approach to fees and billing and offers excellent value.'
'Andy Mackenzie has always shown a high level of proficiency, pragmatism and professionalism in all our dealings. Andy's ability to provide a personal approach to a wide range of clients has stood out throughout the passage of time.'
'James Hodgson is by measures reliable and proactive when dealing with his clients. We refer a number of clients directly to him safe in the knowledge that he sees them as individuals and is fastidious in carrying out his duties for them. He always goes that extra mile that commercial property purchases inevitably call for.'
'I find the people I have dealt with at Butcher & Barlow in relation to commercial property matters are exceptional, both in terms of their knowledge of the law, their ability to convey that in a very understandable manner, and the fact that they are responsive, competitively priced and easy to do business with.'
'The team at Butcher & Barlow offer what I feel to be an extremely well-rounded service with specialist solicitors in a range of areas. It is very rare that I will have a legal requirement which cannot be met within the firm in regards to real estate, whether that be tenant disputes, litigation, conveyancing or otherwise.'
'Daniel Woodcock is very approachable and has a very broad range of experience. I have worked with Daniel on a number of cases and he has provided a detailed level of knowledge and commercial understanding which has resulted in some very positive outcomes.'
Key clients
Dappa Homes Limited
Branley Estates Limited
Branley Homes Limited
Podium Property Developments (North) Limited
Joseph Holt Limited
The Trustees of the Booth Charities
Fifield Glyn Limited
Zenith House Developments Limited
Mancunian Spring Company
Handelsbanken – Manchester, Trinity Way
Chandos Homes Limited
Lawrence Mill Harwood Limited
New Keys Properties Limited
Mayflower North West Limited
J & S Accessories Limited
Twenty Thirty Investments Limited
Hollands Country Clothing Limited
Zenith House Developments (Hartford) Limited
Zenith House Developments (Church Lawton) Limited
Zenith House Developments (Alsager) Limited
Zenith House Developments (Sandbach) Limited
Same Day Teeth (West Midlands) Limited
CFD PROPCO1 Limited
CFD PROPCO2 Limited
Stretton Abodes Limited
Stretton Abodes Developments Limited
Cheshire Demolition & Excavation Contractors Limited
Trustees of the Cheshire Demolition Directors Pension Scheme
Duff & Phelps Limited
Land Recovery Limited
Land Recovery Enterprises Limited
Repairdata Limited
Blackmagic Design Limited
Dogs 4 Rescue CIC
Avondale and Waverley House Rhosneigr Limited
Menpark 1 Limited
Helsby Community Sports Club Ltd
Work highlights
Advised family investment company Twenty Thirty Investments Ltd in connection with a refinance of a portfolio of 22 investment properties with Lloyds Bank plc worth £1.2m.
Acted for an investment company in acquiring a multi-let industrial site worth over £1.5m.
Acted for Land Recovery Ltd in connection with a complete property and corporate refinance worth over £3m in less than two months from instruction.
Butcher & Barlow LLP
 represents companies and individuals in large-scale cases relating to data privacy, partnership and shareholder disputes, and contractual issues, as well as in business insolvency and estate litigation, with a strong focus on bringing cases to trial. Practice head 
Alexander Sandland
 is based in Cheshire and has a strong profile around the region, regularly representing clients in court, including national and international bodies.
Other key lawyers:
Testimonials
'The Team have a strong collaborative presence, which I feel is a strength within litigation. A particular asset that I have observed from the team would be the ability to contextualise a situation with ease. I usually find that the teams natural collaborative approach, enables both my direct representative and firms partners to have a thorough understanding of work undertaken and in hand. This is extremely reassuring, as demonstrates transparency between the team and an interest in clients.'
'Despite litigation being a challenging and difficult process, my representative Natalie Dean has demonstrated empathy, whilst ensuring that I am aware of my legal rights and thus, to keep focus objective.'
'The team provide high quality, commercial and logical advice. They quickly understand the issues put forward and provide advice which is specific and relevant to us the client, rather than a range of advice which covers the spectrum of small businesses to multi national plcs.'
'We have been provided with excellent advice by Alex Sandland of dispute resolution. His understanding of both the legal and commercial issues relevant to this dispute was first class. He is an extremely good operator who provides robust advice in a clear and confident manner. '
'I would single out Alex Sandland as being an exceptionally talented commercial litigator. He has a good rapport with clients and is trusted to handle difficult and complex disputes. Probably one of the most natural and gifted litigators I have encountered.'
'The team at Butcher and Barlow are excellent litigators with a keen eye for detail. They maintain professionalism, even in an area of law that is particularly litigious. They are a strong litigation team with a breadth of experience in all areas of commercial law. They foster team work and input from everyone working on the case. They are a go-to firm for complex, high-end legal advice.'
'Alexander Sandland is professional, reliable, and an outstanding commercial lawyer who is always available. His leadership's impact is clear, as his thoroughness and pragmatic approach is matched only by that of the associates, trainees, and paralegals he manages. He also has a good sense of humour in a crisis and works with counsel to achieve the best outcome for the client. 
Key clients
Aeroco Group International Limited
Duff and Phelps – Insolvency Practitioners
AD Aerospace Limited
Barlows Property Group (and Holding Company)
Fords of Winsford Limited
Booth Charities
Dutton Contractors Limited
The Beauty Quarters Limited
Wallhill Engineering Limited
Cheethams Music School
Work highlights
Advised Junction Property on an unregulated commercial loan agreement which had been entered into by a departed director.
Advised Beauty Quarters on a multi layered insolvency issue.
Represented Peter Gresty substantially and pervasively in conventional civil proceedings; Judicial Review; Application to the European Court of Hunan Rights; referrals to the Local Authority Ombudsman and later to the information commissioner.
Butcher & Barlow LLP's clinical negligence team has significant expertise in cerebral palsy, brain injury and other catastrophic birth injury claims. Other key areas of work include industrial disease and medical misdiagnosis claims. Practice head Anthony Higham has a particular niche handling claims relating to hip replacements and loss of vision. In addition to its head office in Bury, the firm has a strong presence across Cheshire.
Testimonials
'I have had nothing but the best support and service from all concerned. Keeping things balanced between being professional, helpful, sympathetic and patient is a difficult tightrope to walk but I feel it has been done very well by all involved.'
'Extremely responsive to the clients needs and supportive.'
'Butcher & Barlow combine local know-how with the expertise and resourcing provided by their network of offices to give user friendly and accessible, yet expert, service.'
'Working with this firm has always been easy. They are well organised, efficient and professional.'
'Excellent communication and interpersonal skills.'
'Spread across its series of local offices, it provides an excellent combination of local accessibility with the resources of a larger firm.'
Butcher & Barlow LLP advises clients on challenging wills, as well as acting for executors in the defence of challenges. The practice also assists clients with claims made under the Inheritance Act. Practice head Samuel Dale stands out for his expertise in contentious and non-contentious probate and trust matters. Greg Porter in Northwich and Anthony Higham in Bury are also key partners in the team.
Other key lawyers:
Testimonials
'The team has considerable strength in depth, from partners to associates, deployed across all offices.'
'They are very approachable. They respond promptly and have a good grasp of any case they are dealing with. '
'The team has great strength in depth and a considerable pool of knowledge and experience. They are able to handle all aspects of trusts and probate litigation with aplomb navigating legal issues and procedure adeptly.'
'Greg Porter – builds a fantastic rapport with clients and understands complex cases very quickly. He is always sure-footed in litigation and brings a tactical keenness to any dispute. Sam Dale – very experienced in probate matters with impressive knowledge and judgment.'
'My dealings were predominantly with Samuel Dale, one of the Partners at the Sandbach office. I was very anxious about instructing a solicitor, having many misconceptions about the profession and bad dealings with other firms in the past. However, Mr Dale was always approachable yet professional and guided me through the process at what was a very difficult time. The dispute I was involved in was very complex and multi-faceted from a legal perspective and involved issues I had never had to deal with. Although legally complex, Mr Dale was always able to explain the legal position to me clearly and advise as to options available. '
Work highlights
Acting for defendants in a proprietary estoppel and Inheritance Act Claim which required the obtaining of significant witness evidence and research in to Deceased's and Claimant's social media.
Acting for defendant beneficiaries in a claim regarding the validity of the Deceased's Will and also a claim that a Common Intention Constructive Trust was created with regard to the Deceased's property.
Defence of a claim under Inheritance (Provision for Family and Dependants) Act and for proprietary estoppel.
Butcher & Barlow LLP's varied family law practice handles public and private children matters as well as financial disputes. The team represents clients in FDR hearings, family proceedings courts and the High Court, advising on complex matters such as cases involving alleged abuse. Kevan Hankinson leads the team and has a broad practice in this area; Caroline Cockill-Guy and Nicola Wingfield are also recommended.
Other key lawyers:
Testimonials
'Butcher & Barlow worked well as a team, supporting and progressing the legal steps to achieve a satisfactory conclusion. They used technology well to communicate immediately as the matter moved forward, never allowing pressures of work to interfere with the speed of action. They were very efficient, thorough in their search for a conclusion but always bearing in mind what was required by the Court Order. Procrastination was not in their vocabulary but instead their goal was to avoid delays by the person who had been given a Court Order which he did not intend to obey.'
'The Family Law team at Butcher & Barlow LLP are experienced, competent and approachable. They have a breadth of knowledge in dealing with a wide variety of work, including financials, contact and child care matters. They have achieved accreditations across the team and have a good reputation with both clients and professionals alike.'
'With my world being turned upside down without any notice and not knowing which way to turn, I approached Caroline Cockill-Guy whom I had had an extremely positive legal experience with in the past for help and advice. From the onset I was put at ease and a plan formulated to address the issues in a truthful, professional and forthright manner. The efficiency in prompt communication and attention to detail in following this set plan by Caroline was the primary key to win the case. It is a fact that Caroline and her team have set me on a path to a much happier, healthier and brighter future which I cannot thank them enough and will always be indebted to them for life.'
'Always professional and extremely client-focused. No stone left unturned in each case and their briefs are always impeccably well prepared.'
'Nicola Wingfield is a credit to the firm. Nicola goes over and above for her clients. She has empathy whilst maintaining professionalism at all times. Nicola undertakes a variety of work, and is also a member of the Children's Panel. She works so hard to do the best possible job for her client's and deserves recognition for her efforts. She is passionate about Family Law and this shows in her work and representation of her clients.'
'Caroline Cockill-Guy has a passion for Family Law and fosters a high level of commitment to her work, understanding my objectives and advocates on that basis. When I was first introduced to Caroline, she demonstrated strong analytical and advice skills, showing the ability to spot my weakness points and draw reasonable logical conclusions from the limited information I provided to her. Caroline is honest, open, responsive and has provided me with an excellent legal service.'
'Kevan Hankinson is fantastic, he's approachable, easy to talk too, no matter how hard things are, he is understanding and reassuring. Kevan makes family law understandable, gives easy to understand next steps. I would recommend him whole heartedly to anyone needing help with family law.'
'I have worked closely with Caroline Cockhill-Guy for number of years, representing me on a variety of challenging family law matters. From the moment of introduction I felt fully supported by Caroline in every way. A Highly motivated, competent and extremely professional lawyer. Caroline's valuable experience and skills enable her think outside of the box when required. Compassionate and understanding when it matters. Committed to winning and securing the best outcome for me. I would be delighted to recommend Caroline and her team at Butcher and Barlow.'
Work highlights
Advising on a wide ranging and complex finances case, crossing issues of separation, company law, property law and children, which required detailed advice, negotiating skills and advocacy before the court.
Handling a public law case before the High Court, or national significance and reported as case law accordingly. This matter required a detailed knowledge of the legal principles in a difficult and novel area of law, and experience of conducting a case at the higher levels of the court system.
Advising on a complex matrimonial dispute across the family and chancery court, requiring excellent client care, cross-departmental co-operation and an understanding of the difficult interplay between family and agricultural law.
Butcher & Barlow LLP
's '
commercially-minded and solutions-driven
' team includes 
Alex Sandland
, whose expertise includes agricultural disputes, as well as contentious land and title matters. Associate
James Holton
has a focus on contentious landlord and tenant issues, such as lease terminations/renewals, dilapidations, forfeiture and service charges. Another key associate is
Catherine Gregson
, who acts for landowners, farmers and estates.
Practice head(s):
Other key lawyers:
Testimonials
'I choose the team at Butcher Barlow LLP due to a very strong referral culture. Their effective and functional teamwork allows them to collaborate and share resources with other colleagues throughout the firm, in order to deliver high quality outcomes in very complex issues that cannot be tackled individually.'
'Catherine Gregson from Butcher Barlow LLP has a passion for real estate/property litigation and fosters a high level of commitment to her work understanding my objectives and advocates on that basis.'
'Provides quick and efficient advice on all disputes with considerable knowledge of the relevant case law and process to put them above the rest.'
'James Holton in particular deserves a special mention. He is knowledgeable and very commercially minded, which enables him to provide clear and concise advice to the client, and this helps put them at ease. He does not get bogged down and provides clear advice to resolve the dispute.'
'Commercially-minded and solutions-driven.'
Key clients
The Trustees of the Booth Charities
Joseph Holt Limited
Black & White Developments
GB Properties
Apex Construction and Design
Brighouse Farmers
Junction Property Limited
Branley Homes Ltd
Work highlights
Advised a commercial tenant on a contested multi-lease renewal worth several million pounds against a major institutional landlord.
Advised an investor landlord on a seven-figure dilapidations claim against a blue-chip tenant following the expiry of multi-lease premises.
Acting for a management company in a tribunal application in relation to fire safety works at a large leasehold property.
Butcher & Barlow LLP >
Firm Profile
Butcher & Barlow provides a broad range of personal and commercial legal services to its clients. With ten offices across the North West the firm has doubled in size in the last ten years now boasting 31 partners, over 46 additional fee-earners and total staffing figures exceed 150.
Approachable, open and client-focused, we pride ourselves on building long-term relationships with our clients. Aiming to be seen as an extension of our clients' businesses, or a life-long friend, our team of experts are here whenever our clients need us and at whatever stage of life they are at.
The firm has its roots on the high street but has always had a strong commercial client base with a dedicated commercial and agricultural office on Gadbrook Park, Northwich. Having key commercial teams under one roof, including corporate, property, agriculture and dispute resolution, means that the Gadbrook Park office has the breadth and depth of experience, and is perfectly placed, to navigate and advise on complex and high value transactions at rates lower than city centre practices due to lower overheads.
The firm's commercial function is supported by a network of specialists across the branch offices, all of whom work collaboratively to inspire confidence in our clients. The firm has the knowledge, the staffing and resources to deliver legal services which match those of city practices whilst maintaining the personable and approachable attitude the firm is known for.   The firm's commercial clients include regional construction companies, commercial landlords, national brewers, manufacturing companies and builders' merchants.
Whilst the firm is based within the North West, the reputation it has established has meant that work has been undertaken for individuals based elsewhere in the UK, utilising technology to ensure that service standards remain at the high level the firm is renowned for.
Types of work undertaken
Corporate and commercial: headed by Justin Kelly, the department's expertise includes mergers and acquisitions, asset finance and secured lending, shareholder agreements and review of commercial documents. The department has a particular expertise in advising charities such as The Hulme Trust Estates and Booth Charities on management and administration, and property and investments. Specialist areas of expertise include advising on share sales, EMI Share Option Schemes, Family Investment Companies and Employee Ownership Trust.  Particular experience has been built up in respect of the sale and purchases of companies in the care home sector as well as those involving the brewery industry and is able to provide advice on licensing matters. The team is able to advise businesses on employment issues.
Commercial property: the team is led by Rachel Martin and Zoë Paton-Crockett. The department is noted for its expertise in land acquisition, planning and development in the commercial and residential sectors, public house sales and purchases, commercial re-financing and commercial property and self-invested personal pensions.
Agriculture: the agriculture and rural affairs team is based at the dedicated Gadbrook Park office and is led by Mike Bracegirdle. Working with partners Graham Gigg, a fellow of the Agricultural Law Association (and an associate of the Chartered Institute of Arbitrators and honorary legal officer of both the Agricultural Chaplaincy in Cheshire and the Cheshire Agricultural Society), John Hyatt, Rebecca Jepson and James Hodgson, the team can advise individuals and business on a range of matters such as land development, agricultural tenancies, succession issues and business structure. The department acts for a number of landed estates in relation to agricultural holdings and tenancies and farm business tenancies.
Private client: Tim Bailey is department head of the private client team. The team provides a full range of private client services, including preparation of wills and trusts, succession planning, administration of estates and trusts, Court of Protection applications, and powers of attorney. Partners of the firm also act as trustees and are involved in the management of a number of trust funds totalling several million pounds which have been operating for many years. The department holds niche expertise in agricultural work and is able to offer a bespoke service in relation to estate planning for farmers. The team undertakes work on behalf of business owners and high net worth clients, frequently working in combination with the corporate and commercial department to offer clients wide ranging and well-rounded advice.
Dispute resolution: headed by Alex Sandland (commercial) and Gregory Porter (personal/civil), the team advises both individuals and businesses on land and property disputes, corporate and partnership disputes, adjudication, construction matters and contentious probate issues. Members of the team also cover all areas of personal injury claims and professional negligence actions and has a property dispute team which is regionally renowned. Alex Sandland is also a qualified commercial mediator, and is able to mediate all manner of civil disputes.
Family: the firm has an experienced family law team headed by Kevan Hankinson, and is made up of Solicitors who are members and accredited specialists of recognised family law associations including Resolution, the Law Society's Children Panel and the Advanced Family Panel. The firm has an accredited mediator in Caroline Cockill-Guy. The firm boasts a highly regarded team specialising in high value and complex divorce and financial matters. The team is well equipped to deal with all children and financial issues arising from a relationship, including pre- and post-nuptial settlements, businesses and inheritance disputes. The firm has legal aid contracts to carry out family legal aid work at six offices and holds the specialist quality mark.
Residential property: as an accredited member of the Conveyancing Quality Scheme the firm provides high quality residential property services to a wide range of clients.
The firm also has five notaries public who are impartial legal experts with a wealth of varied experience within this distinct facet of the legal profession.  They are able to certify and authenticate documents for use throughout the world.
Staff Figures
Number of UK partners : 31 Number of other UK fee-earners : 46