Butcher & Barlow LLP > Northwich, England > Firm Profile
Butcher & Barlow LLP
Offices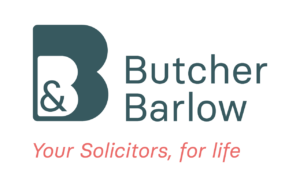 Butcher & Barlow LLP
5 LONDON ROAD
NORTHWICH
CW9 5EY
England
Butcher & Barlow LLP > The Legal 500
Rankings
With a reach that extends across the North West and North Wales,
Butcher & Barlow LLP
advises landowners, tenant farmers, and landlords on all agriculture and landowning-related matters. The team has niche expertise advising on mineral leasing, the entry into promotion agreements, and on sales of land and compensation claims with HS2. Practice head
Mike Bracegirdle
leads on high-value agricultural property transactions and inheritance tax mitigation issues,
Graham Gigg
 is a key contact regarding agricultural property, and
Rebecca Jepson
deals with granting options and promotion agreements.
John Hyatt
 is also recommended.
Tim Bailey
 joined from
Bowcock & Pursaill
 in September 2021. He focuses on estates and succession planning.
Practice head(s):
Other key lawyers:
Testimonials
'One of the partners has a farm that he is also involved in running, so he really does understand agricultural issues.'
'Really good, well-managed team, whose attention to detail is excellent. Very good client skills and ensure they do their upmost for their clients. very proactive growing team, but have not forgone client service for growth.'
'Good client service, attention to detail, very proactive and responsive.'
'Mike Bracegirdle gives a fantastic personal service and is an expert in his field.'
'The team comprises highly experienced and qualified staff. They provide an efficient and quality service. They are always contactable and responsive. They deal with work in a timely manner and communicate through the whole process.'
'This team is always available to help when we need it. The agricultural partner is from farming background and this helps tremendously with our issues related to our farming business. I would recommend this firm to other farming associates.'
'Mike Bracegirdle is extremely knowledgable regarding the agricultural sector. He is always available when we need him and he has been a great support.'
'Butcher Barlow has a team that works seamlessly to provide an exceptional level of service. The billing is always transparent and fair, there appears to be a good level of diversity in the team. The knowledge within their sector is good, and the advice they give is always relevant, whether you want to hear it or not!'
Key clients
Booth Charities
IOW View Ltd
William Beech Skip Hire Ltd
Ferrario Ltd
Stella Smeeton & Phillip Starkey
Work highlights
Advised private client in connection with the sale of farm and equestrian land to HS2 and a related purchase of a similar property which was in the hands of the Receiver and Tenanted, with a total deal value of over £3m.
Acted for IOW View Ltd in connection with the sale of a recently purchased farmhouse, division of retained land for onward sale, refinancing of retained land, and the purchase of further farm buildings for future development.
Acted for a private client in the time-critical and highly contested implementation of the terms of a Settlement Agreement between two partners who had previously operated a farming partnership together, involving finance from a third party lender and the resolution of title issues to enable a certificate of title to be provided.
Butcher & Barlow LLP
's commercial property offering is spread across six locations in the North West, specialising in a range of issues including land acquisition, estate management, and commercial leases. The team of '
premium quality individuals'
is headed by 
Rachel Martin
who advises on strategic development transactions including option agreements and properties owned by medical practices.
Daniel Woodcock
leads on several key deals and
Rebecca Jepson
, whom clients describe as '
attentive, erudite and driven', 
has experience in agricultural property.
James Hodgson
has particular expertise in dealing with acquisitions and disposals on behalf of pension funds. 
Andrew Mackenzie
is also recommended, while '
dependable but dynamic
' senior partner Jonathan Aldersley is another key figure in the team.
Practice head(s):
Other key lawyers:
Testimonials
'Bridging the gap between a city centre/national firm on the one hand, and a small but local practice on the other, is not easy, but Butcher & Barlow manage it naturally. As a client or fellow professional adviser our contacts at the firm have given us full attention and availability. Confidence that grows from experience in a particular field becomes evident as the instruction develops, rather than loudly advertised at the outset.'
'Contact with senior partners down to associates and trainees is always personal, professional, and clearly team led. Jonathan Aldersley has been a dependable but dynamic port of call over many years, and Rebecca Jepson is attentive, erudite and driven.'
'They know what they are doing and ensure that they offer practical advice at all stages. They don't prevaricate, but instead get to the point and make things happen. They have always been available to discuss any matters.'
'We have dealt with Rebecca Jepson on several deals and can't speak highly enough of her. She is open and transparent, keeping you informed on all matters, timescales, giving you the good news along with the bad, but always trying to find solutions to possible problems.'
'I've worked with James Hodgson consistently for a few years now, having used various other solicitors elsewhere beforehand. He is extremely detail orientated and knowledgeable, regularly highlighting points of potential risk when exploring different avenues of approach. I always feel very confident that any transaction with James at the helm is being undertaken with a level of diligence that gives us the comfort of knowing nothing has been overlooked or omitted.'
'Butcher & Barlow was recommended to us by experts in the matter. The way they dealt with us by giving us guidance is nothing short of utmost professionalism, always with our interest at heart and as top priorities. I truly believe that we have come away with the best outcome because of Butcher & Barlow!'
'Butcher & Barlow are phenomenal; they are co-ordinated, communicative and appear to hold the same values of honesty, speed, professionalism and friendliness with a clear emphasis on client satisfaction. From the receptionist through to the partners, they are all premium quality individuals. This naturally provides a strong sense of security and trust – often an underrated quality, but a vital element for the client. […] I will remain loyal to Butcher and Barlow for the rest of my life since I know that I will never receive such impeccable service anywhere else.'
'Daniel Woodcock immediately springs to mind as an individual that very much stands out. He is clearly the consummate professional – having dealt with numerous (rather complicated) property transactions very efficiently and diligently for me over the years. His style is friendly, yet straightforward, and he keeps to the point of which I am always grateful for during my time-restricted days. Any documentation and contracts are always speedily prepared (without mistake) and he always follows my instructions to the letter. However, he is not afraid to advise if he feels it may not be the right way to go. I always know that I am in safe hands with Daniel.'
Key clients
Anglesey Homes Limited
Avondale and Waverley House Rhosneigr Limited
Barlows Limited/ Barlows Property Portfolio Limited
BGEN Limited (formerly Boulting Limited)
Blackmagic Design Limited
Branley Estates Limited
CFD Propco1 Limited
CFD Propco2 Limited
Chandos Homes Limited
Dappa Homes Limited
DMK Investments UK Limited
EBS Pensions Limited
Edward Foster Properties Limited
Fifield Glyn Limited
Handelsbanken – Manchester, Trinity Way
Helsby Community Sports Club Limited
Hollands Country Clothing Limited
Hornbuckle Mitchell
Hulme Trust Estates
Jennings Family Property Limited
J&S Accessories Limited
Joseph Holt Limited
Kroll Advisory Limited
Land Recovery Limited
Land Recovery Enterprises Limited
Lawrence Mill Harwood Limited
Law Distribution Limited
Mancunian Spring Company
Mayflower North West Limited
New Keys Properties Limited
Osborne House Limited
OTP Group
Podium Property Developments (North) Limited
Repairdata Limited
Roger Hannah Limited
Rowanmoor Pension
Rufus Estates Limited
S&S Investments (2007) Limited
Same Day Teeth (West Midlands) Limited
Sanderson Weatherall LLP
Spitfire @ Cheshire Green 1 Limited
Steinsberg Properties Limited
The Beauty Quarters Limited
The Dale Farming Partnership
The Trustees of the Booth Charities
The Victor Group
Trafalgar Finance Limited
Trinity Investments (Stockport) Limited
Triple R Solutions Limited
Vintage Homes Limited
Zenith House Developments Limited.
Work highlights
Advised Steinsberg Properties Limited on the re-finance of 9 multi-occupancy residential properties with Handelsbanken Plc.
Advised The Dale Farming Partnership on the grant to a national house-builder of an option to purchase 20 acres of agricultural land.
Advised Blackmagic Limited on an agreement for lease and lease of 20,000sqft of new-build 'headquarters' offices.
The
Butcher & Barlow LLP
team is primarily split across the Bury, Gadbrook Park and Bramhall offices. From this extensive regional base, the group is able to advise local clients from a range of industries. The firm has continued to develop its reputation for M&A work and has also been receiving increasingly frequent instructions relating to company restructuring and refinancing in the aftermath of the pandemic. The group is also noted for its extensive work around employee share incentive schemes.
Justin Kelly
 heads up the practice.
Practice head(s):
Other key lawyers:
Testimonials
'Butcher & Barlow have a very welcoming and efficient team at Gadbrook Park. Combined with this attribute they have a knowledgeable and understanding staff, both in terms of solicitors and legal secretaries. The firm's billing is clear and concise.'
'Our main contact is with Jonathan Aldersley, who is highly efficient, knowledgeable and has a very considerable understanding of our needs and requirements. This makes him an outstanding person and solicitor. His work ethics are exceptional, with the time he puts in going way beyond the normal working day.'
'I have an excellent relationship with Justin Kelly who stands out due to his in-depth knowledge of the law, particularly in employment issues and ability to communicate and explain the law in practical terms. Butcher and Barlow's overall professionalism is a hallmark of this practice.'
'Partners, such as Jonathan Aldersley, are very approachable and possess the ability to translate complicated legal nuances into everyday examples that we, as lay people, can understand. Jonathan always responds to requests to get in touch and has been known to address our urgent issues, even whilst he has been on his annual leave.'
'I have worked with Justin Kelly and Jonathan Aldersley on numerous projects and found them both to be very approachable and accessible should I need to seek advice or query contract terms. They also have a desire to keep projects moving along and swiftly dealing with roadblocks which have the potential to stall things.'
'Communication, timeliness, value for money and in particular thoroughness are second to none.'
'The support of Jonathan Aldersley continues to be an invaluable asset to my companies and his proactiveness, calm demeanour, opinions and expertise in managing often fairly complex M&A projects is highly appreciated. Justin Kelly is also worthy of recognition in particular for the commercial judgement applied to employment matters and the negotiations he undertook.'
'Butcher & Barlow listen and understand quickly the nuance of our business and issues faced. They deliver a highly professional service.'
Key clients
Joseph Holt Brewery
Higham and Higham
Glashen Services
Aeroco Group Limited
AD Aerospace
Depledge Strategic Wealth Management
Sanders Fisher Ltd
Victor OId Trafford Ltd
Robert Oliver Wealth Recruitment
Olympian Sheds Ltd
Breathe Technologies Ltd
Law Distribution
Demeva Refrigeration Ltd
Fords of Winsford
Olympus International Limited
P & H Evans Ltd
ABU (Cheshire) Ltd
London Stone Paving Ltd
ABC Digital
Tradekart
Ashbank Property
Horsfield-Smith
Pemberton Business Park Ltd
PLT Properties Ltd
Work highlights
Advised on the investment agreement and ambassador agreement for a high-value cross-border crypto currency investment.
Assisted with a high-value management buyout in the aerospace sector.
Advised on a substantial supply contract involving a US company.
Butcher & Barlow LLP
 is noted for its niche expertise in estate planning, inheritance tax mitigation, and related agricultural work for farmers, although the team also advises on the full spectrum of wills, estates, and tax matters. Practice head
Christopher Hopkins
 specialises in trusts and long-term care planning.
Mike Bracegirdle
covers succession planning, while
Philip Jennings
 and
Samuel Dale
 are key contacts regarding Court of Protection work. Following solicitor
Jessica Shore
's departure in June 2021, the agricultural side of the practice was strengthened after
Tim Bailey
 joined from
Bowcock & Pursaill
 in September 2021.
Practice head(s):
Other key lawyers:
Testimonials
'Accessible high street practice, but part of a larger network of offices throughout the region, giving it good back-up.'
'I have a number of contacts across the practice and have always found them to be extremely professional and they have a good range of expertise within the practice.'
'Samuel Dale is fantastic in the probate department.'
'The practice is regionally in the North West-based, but feels like more locally involved with its clients. There is a personal touch not always associated with larger firms.'
'I deal mainly with Philip Jennings who is extremely personable and empathetic towards his clients. He makes them feel at ease and explains sometimes complex matters in an understandable way.'
'A very professional team that provides clients with tremendous reassurance.'
'Chris Hopkins is very down to earth in his approach and explains matters in a simple and straightforward manner.'
Work highlights
Took instruction from a client for a power of attorney who did not then have mental capacity; a Court of Protection Order then applied for to ensure the effective management of assets, which were then distributed by the firm as executors of the estate.
Set up of personal injury trust to protect a client's means tested benefits and referral to an independent financial advisor to maximise the returns for the client.
Acted in the administration of an estate where there had been misuse of funds by a beneficiary and challenging circumstances surrounding the release of funds to legatees who it was alleged could not be found.
Commercial, contractual, insolvency and property disputes form the cornerstone of the practice at
Butcher & Barlow LLP
. '
Exceptional litigator
'
Alexander Sandland
 heads up the offering, ably assisted by a growing bench of recommended solicitors, including
Natalie Dean
– whose specialism lies in the equine field – and recent arrival
Mark Turner
– who joined the team in February 2022 and brings with him over two decades of professional experience, most recently at
MLP Law LLP
.
Practice head(s):
Other key lawyers:
Testimonials
'I would rate Alexander Sandland as extremely capable and someone you would want on your team when in a tight spot. He is pragmatic, concise and gets to the heart of issues and provides clarity and inspires confidence. I would rate Alexander as an exceptional litigator.'
Butcher & Barlow LLP
operates across the North West, principally based at the firm's Bury, Leigh, Sandbach, Runcorn and Northwich offices. The clinical negligence practice handles an array of matters for clients, including dental, cerebral palsy, brain injury and other birth trauma claims.
Anthony Higham
 heads the team from the Bury office, dealing with severe brain injury claims. On the personal injury side, the team acts on road traffic accident, employer's liability, public liability, multi-party disputes and industrial disease claims. In addition to playing a key role in the clinical negligence department,
Greg Porter
leads the personal injury practice.
Practice head(s):
Testimonials
'Gregory Porter has a very good manner with clients; putting them at their ease and explaining the issues in their case succinctly.'
'Gregory Porter is fantastic to work with, it's clear he wants the very best for his clients and is diligent in working to achieve it.'
'Gregory Porter is extremely thorough and takes care and time over the analysis of cases. He is very approachable and has a relaxed manner with clients putting them at ease.'
'Anthony Higham is very proactive and has excellent relationships with client's and experts alike.'
'The team is headed by the managing partner, Anthony Higham, who has thirty plus years dealing with serious injury and clinical negligence cases at the highest level. He is efficient, deals with clients very ably and is a robust, but realistic negotiator.'
'Gregory Porter's professionalism and knowledge was second to none. He guided me thoroughly throughout the whole process and made me feel at ease. Greg was able to utilise his expertise to ensure that I got the best result possible.'
'Anthony Higham in particular has persevered for years on our complex case and deserves extra credit.'
Work highlights
Acted in complex, high-value claim for a young, working age client, involving the instruction of experts in multiple different fields, the quantification of a very significant special damages claim and provision for interim payments and treatment during the course of the claim.
Acted in a complex high-value road traffic accident claim involving significant issues of medical causation and multiple expert reports from experts in numerous fields.
Representing a minor in a high-value claim against East Lancashire NHS Trust following severe brain injury at childbirth which resulted in the claimant developing quadriplegic cerebral palsy. Achieved a settlement in excess of £5m.
Butcher & Barlow LLP
assists clients with disputes involving wills, trusts, and probate work. Located in Sandbach, practice head
Samuel Dale
is noted for his broad experienced in both contentious and non-contentious trust and probate matters. He often works alongside two highly experienced litigators:
Greg Porter
, who operates out of Northwich, and
Anthony Higham
, based in Bury.
Practice head(s):
Other key lawyers:
Testimonials
'I can't find any fault with Butcher & Barlow LLP. My dealings were with Sam Dale and I feel he went above and beyond in dealing with a stressful period. I have had nothing but exceptional service from Butcher & Barlow.'
'Sam Dale is professional and extremely knowledgeable with a friendly personality, he responded very quickly to any correspondence and offered a five star service. Sam explained everything in a way that we could fully understand and was extremely sensitive to the situation we were in. I would highly recommend Sam to anyone.'
'The team has very strong individuals who understand the commercial realities and who have a very clear focus on key issues.'
'Anthony Higham has a strong immediate grip both of a case and what can be achieved.'
'Excellent communication and proper delegation through the team to make costs reasonable and proportionate in an area of law which can soon see costs run away from themselves. Great links between the contentious and non-contentious teams whilst again managing costs, but providing a first rate service.'
'This is a very strong and knowledgeable team. That knowledge extends not just to the law, but also to strategic decision making and client care. In every case they strive to identify the correct approach to achieve the desired goals and regularly wrong-foot the other side due to a superior tactical approach.'
'Greg Porter is extremely knowledgeable and always willing to strive for the client. Excellent legal analysis combined with a realistic and strong tactical approach. Brilliant client rapport.'
'Samuel Dale is very smart with a good understanding of complexities.'
Butcher & Barlow LLP
 deals with both public and private children matters, often advising on alleged cases of domestic and sexual abuse. Practice head
Kevan Hankinson
 focuses on complex private law children matters and is a dispute resolution specialist.
Caroline Cockill-Guy
 is an accredited mediator covering family law cases, while
Nicola Wingfield
 is a key contact regarding sexual abuse cases, allegations of serious non-accidental injury, and Contested Court proceedings. In July 2021 care work specialist
Hollie Loughman
joined as solicitor from Bury MBC, Bury Council's not-for-profit supported employment agency.
Rachael Pyke
made solicitor in September 2021.
Practice head(s):
Other key lawyers:
Testimonials
'Caroline Cockill-Guy was very impressive. Great command of case, and of a difficult client. She appeared to have given clear and sensible advice at the very outset of the case and managed the client's expectations carefully throughout.'
'Open, approachable and collaborative team who works well together and who is available to provide assistance at short notice. High levels of empathy without losing sight of the need to effectively and appropriately advise.'
'Caroline Cockill-Guy has impressed me as a meticulous and thorough practitioner who adopts a methodical approach to her cases.'
'Kevan Hankinson is an effective and very competent solicitor. His caseload is significantly complex and he is able to find the nuances in the evidence which he uses to piece together an effective case for his client.'
'This is a professional and caring firm whose primary focus is the best interests of their clients. They have a good reputation across the industry and are well respected by other professionals they work with on cases. Members of the family team are accredited and on the relevant panels and therefore have considerable experience and expertise in family matters.'
'Nicola Wingfield is hard-working and conscientious and goes above and beyond for her clients. Nicola is a great listener and is committed to understanding the needs of her clients to provide them with the best possible outcome available to them. She demonstrates empathy with her clients and works hard to find solutions, maintaining professionalism at all times. Nicola is passionate about family law and I cannot recommend her highly enough.'
'Nicola Wingfield and her team are extremely helpful. They summarise complex information for me which makes my job easier. She is very knowledgeable, approachable and friendly.'
Butcher & Barlow LLP
's property dispute resolution team is led by
Alexander Sandland
 who is qualified as a mediator and specialises in agricultural disputes and Property Tribunal proceedings. Lead solicitor
Catherine Gregson
 handles matters concerning covenants and easements, title issues, and rectification.
Practice head(s):
Other key lawyers:
Testimonials
'Sound, professional team.'
'Alex Sandland takes a bullish approach to litigation, no nonsense straightforward person to deal with.'
'Absolutely brilliant people – hold your hand through litigation.'
'Alex Sandland is just amazing at what he does.'
Work highlights
Advised large landed estate on multi faceted land registration and title issues.
Advised client substantially and pervasively in conventional civil proceedings; Judicial Review; Application to the European Court of Hunan Rights; referrals to the Local Authority Ombudsman and later to the information commissioner.
Advised a group comprised of businesses owners and individual land owners in a collective action challenging a revocable licence being enforced and which interfered with their easements and express rights.
Butcher & Barlow LLP >
Firm Profile
Butcher & Barlow provides a broad range of personal and commercial legal services to its clients. With ten offices across the North West the firm has doubled in size in the last ten years now boasting 31 partners, over 46 additional fee-earners and total staffing figures exceed 150.
Approachable, open and client-focused, we pride ourselves on building long-term relationships with our clients. Aiming to be seen as an extension of our clients' businesses, or a life-long friend, our team of experts are here whenever our clients need us and at whatever stage of life they are at.
The firm has its roots on the high street but has always had a strong commercial client base with a dedicated commercial and agricultural office on Gadbrook Park, Northwich. Having key commercial teams under one roof, including corporate, property, agriculture and dispute resolution, means that the Gadbrook Park office has the breadth and depth of experience, and is perfectly placed, to navigate and advise on complex and high value transactions at rates lower than city centre practices due to lower overheads.
The firm's commercial function is supported by a network of specialists across the branch offices, all of whom work collaboratively to inspire confidence in our clients. The firm has the knowledge, the staffing and resources to deliver legal services which match those of city practices whilst maintaining the personable and approachable attitude the firm is known for.   The firm's commercial clients include regional construction companies, commercial landlords, national brewers, manufacturing companies and builders' merchants.
Whilst the firm is based within the North West, the reputation it has established has meant that work has been undertaken for individuals based elsewhere in the UK, utilising technology to ensure that service standards remain at the high level the firm is renowned for.
Types of work undertaken
Corporate and commercial: headed by Justin Kelly, the department's expertise includes mergers and acquisitions, asset finance and secured lending, shareholder agreements and review of commercial documents. The department has a particular expertise in advising charities such as The Hulme Trust Estates and Booth Charities on management and administration, and property and investments. Specialist areas of expertise include advising on share sales, EMI Share Option Schemes, Family Investment Companies and Employee Ownership Trust.  Particular experience has been built up in respect of the sale and purchases of companies in the care home sector as well as those involving the brewery industry and is able to provide advice on licensing matters. The team is able to advise businesses on employment issues.
Commercial property: the team is led by Rachel Martin and Zoë Paton-Crockett. The department is noted for its expertise in land acquisition, planning and development in the commercial and residential sectors, public house sales and purchases, commercial re-financing and commercial property and self-invested personal pensions.
Agriculture: the agriculture and rural affairs team is based at the dedicated Gadbrook Park office and is led by Mike Bracegirdle. Working with partners Graham Gigg, a fellow of the Agricultural Law Association (and an associate of the Chartered Institute of Arbitrators and honorary legal officer of both the Agricultural Chaplaincy in Cheshire and the Cheshire Agricultural Society), John Hyatt, Rebecca Jepson and James Hodgson, the team can advise individuals and business on a range of matters such as land development, agricultural tenancies, succession issues and business structure. The department acts for a number of landed estates in relation to agricultural holdings and tenancies and farm business tenancies.
Private client: Tim Bailey is department head of the private client team. The team provides a full range of private client services, including preparation of wills and trusts, succession planning, administration of estates and trusts, Court of Protection applications, and powers of attorney. Partners of the firm also act as trustees and are involved in the management of a number of trust funds totalling several million pounds which have been operating for many years. The department holds niche expertise in agricultural work and is able to offer a bespoke service in relation to estate planning for farmers. The team undertakes work on behalf of business owners and high net worth clients, frequently working in combination with the corporate and commercial department to offer clients wide ranging and well-rounded advice.
Dispute resolution: headed by Alex Sandland (commercial) and Gregory Porter (personal/civil), the team advises both individuals and businesses on land and property disputes, corporate and partnership disputes, adjudication, construction matters and contentious probate issues. Members of the team also cover all areas of personal injury claims and professional negligence actions and has a property dispute team which is regionally renowned. Alex Sandland is also a qualified commercial mediator, and is able to mediate all manner of civil disputes.
Family: the firm has an experienced family law team headed by Kevan Hankinson, and is made up of Solicitors who are members and accredited specialists of recognised family law associations including Resolution, the Law Society's Children Panel and the Advanced Family Panel. The firm has an accredited mediator in Caroline Cockill-Guy. The firm boasts a highly regarded team specialising in high value and complex divorce and financial matters. The team is well equipped to deal with all children and financial issues arising from a relationship, including pre- and post-nuptial settlements, businesses and inheritance disputes. The firm has legal aid contracts to carry out family legal aid work at six offices and holds the specialist quality mark.
Residential property: as an accredited member of the Conveyancing Quality Scheme the firm provides high quality residential property services to a wide range of clients.
The firm also has five notaries public who are impartial legal experts with a wealth of varied experience within this distinct facet of the legal profession.  They are able to certify and authenticate documents for use throughout the world.
Staff Figures
Number of UK partners : 31 Number of other UK fee-earners : 46