Firm Profile > CPB Abogados > Lima, Peru
CPB Abogados
Offices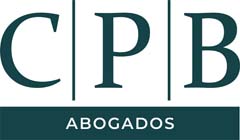 CPB Abogados
CALLE MONTERREY N° 341, (OFICINA 601)
SANTIAGO DE SURCO
LIMA 33
Peru
CPB Abogados >
Firm Profile
The Firm
Founded in 1999, CPB Abogados is a full-service law firm that offers a comprehensive range of legal services for both domestic and foreign clients.
The Firm has a top team of lawyers with successful careers in the legal field, extensive sector and functional experience, market knowledge and a real commitment to quality and customer service.
Because of its orientation towards serving corporate clients, CPB Abogados has developed special strengths in civil, commercial, corporate, merger & acquisition, labor law, taxation, real estate, administrative and intellectual property among others, as well as defending its client's interests in courts.
CPB Abogados offers its clients unbeatable quality of service and sound counsel by giving excellence in service, a clear sense of commitment, and a strict code of ethical conduct, the firm forms the basis for a long-term relationship with its clients.
Main areas of practice:
M&A: We help companies maximize profitability and mitigate risks throughout a transaction. We work hand in hand with our clients, whether they are sellers or buyers, and their financial advisors in the design of the most desirable and cost-effective corporate and tax structure, as well as transaction negotiations.
Banking and Finance: Specialized in international and domestic financial transactions. Our firm has members with broad financial and banking legal expertise in Peru gained through involvement in many highly complex financing transactions, including structured financings, restructurings, refinancing, trade credits, project finance and capitalizations, both on behalf of debtors and creditors. Besides, the firm provides legal advice in the negotiation and drafting of every type of banking contracts, including lease and trust agreements, both domestically and overseas.
Compliance: We advise our clients in the fulfilment of their regulatory commitments in a comprehensive and practical manner. CPB Abogados feels it is important to detect and manage a company's internal and external risk areas by implementing a Prevention Model or Compliance Program.
Intellectual Property: Our Intellectual Property department is responsible for sponsorship in contentious and non-contentious proceedings started before the following bureaus at the National Institute for the Defense of Competition and Intellectual Property (INDECOPI by its Spanish initials): Bureau of Copyright, which protects the rights of authors, artists, performers, and other neighboring rights. / Bureau of Inventions and New Technologies, which receives and adjudicates applications for invention patents, utility models, industrial designs, among others. / Bureau of Distinguishing Signs, which receives and adjudicates applications for trademark, slogan, tradename, collective trademark, certification mark and denomination of origin registration. / Defense and filing of proceedings such as oppositions, cancellations, nullities, infraction reports, among others.
Taxation: We provide consulting in Internal Taxation, Sectorial Taxation and Municipal Taxes; tax planning; assistance in complying with tax obligations in various commercial and financial operations, corporate reorganizations, among other, providing our clients alternatives to help them make a successful decision at the lowest tax cost possible. In company acquisition and reorganization processes, we advise investors to know their tax position accurately and efficiently. We also provide advice on contentious and non-contentious administrative proceedings brought before the Tax Administration, including lawsuits, audits, challenges to payment orders, assessment and fine resolutions, enforcement proceedings, appeals and complaints before the Tax Court.
Real Estate: Our Real Estate Law team provides a comprehensive service and specialized assistance to a wide range of clients, from large domestic and international companies in various industrial sectors, investment funds, real estate brokers, banks, family offices, among others. CPB Abogados' experience in the real estate sector enables us to understand our clients' commercial challenges, so that we can advise them throughout the real estate cycle, comprising investment structuring, fund formation, negotiation, promotion, financing and investment management. Our services are designed to provide practical and efficient solutions to complex real estate problems. The team is led by vastly experienced partners, helping our clients to meet their financial and commercial objectives.
Corporate: CPB Abogados has in-depth knowledge and a long-lasting career in business and trade. We serve clients in different sectors both domestically and overseas throughout the entire incorporation process, during business operation, growth, and even in the potential winding-up and liquidation stage. Our team has vast experience and understanding of the business needs of each of our clients, which allows us to deal with highly complex transactions in multiple jurisdictions. We also help our clients achieve their goals by advising on corporate reorganization matters, including merger processes, spin-offs, domiciliation of foreign companies both in Peru and in other jurisdictions, corporate acquisitions, due diligences, and shareholder conflicts.
Languages
Spanish English
Memberships
Lawyers' Associated Worldwide (LAW)
Legal Developments
29th March 2021
With the arrival of the coronavirus (Covid-19) the whole world changed completely, the way of communicating with each other becoming more digital, obviously, the Peruvian Government through its public entities have not been the exception.
19th April 2021
Given the current global situation due to the rapid spread of coronavirus (Covid-19) and its effects on the growth prospects of the global economy - in particular, the Peruvian economy - the Peruvian Government has issued several laws. One of these laws is related to mandatory social isolation, which in mid-March 2020 initially ordered 15 days of quarantine in order to combat the virus. However, this isolation was extended until February 2021 and until now some restrictions are remained.
23rd April 2021
COVID-19 has had an impact on people's daily lives, on the way they interact with each other, and it has inevitably had an influence on law, which has had to adapt through technology. Online hearings through platforms such as "Zoom" or "Google Meet", electronic mailbox notifications, and the gradual digitalization of court and administrative records are examples of the use of telecommunications technology applied to law. These developments in telecommunications were not alien to Land Registration, as discussed below.
7th May 2021
What does innovation mean for a legal firm? Can lawyers take advantage of today's technological developments to streamline their processes? We live in an exciting time, in which the current situation has led legal practitioners to rethink everything, from the way they present themselves to the market to the way they offer and deliver their services.
16th July 2021
Collaborative online platforms such as the one used by Uber, and which are relatively new in our country, are being analyzed as a model to be applied in other countries in work contexts. However, it is important not to distort them or impose criteria imported to Peru without taking into account its impact on both drivers and customers.