Firm Profile > BCL Solicitors LLP > London, England
BCL Solicitors LLP
Offices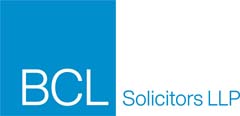 BCL Solicitors LLP
51 LINCOLN'S INN FIELDS
LONDON
WC2A 3LZ
England
BCL Solicitors LLP > The Legal 500
Rankings
Although renowned for its expertise in high-net-worth cases, with past clients including high profile public figures such as prime minister Boris Johnson, the general crime team at
BCL Solicitors LLP
 handles work for a broad range of clients. In particular, it is notable for handling  allegations relating to drugs, physical assault, sexual offences, serious driving matters and advice on appeal.
Rachel Hubbard
 advises on collateral and regulatory proceedings that run in parallel to criminal issues, while associate
David Hardstaff
 has established a reputation for his work on complex litigation cases. 'Skilful navigator'
Paul Morris
 leads a team that also includes industry 'titan'
Ellen Peart
.
Practice head(s):
Other key lawyers:
Testimonials
'The premier crime team in the country'.
'Ferocious on behalf of their clients, commercially minded and forensic in their analysis. These are the guys you want going out to bat for you'.
'A very high quality outfit that sets the bar for the representation of individuals in private crime across the board. I have worked with a number of partners in complex corruption matters and their client service is second to none'.
'BCL are – and have been for some time – the pre-eminent solicitors firm for criminal law. While other firms compete, they do not compare in terms of quality. BCL are the go-to firm for anyone who possesses the funds and demands the best defence'.
'Ellen Peart is a titan in her field. She sees solutions where others see problems; she is always available for her clients and puts you at ease'
'Rachel Hubbard is one of the best criminal solicitors in the UK. She has a meticulous eye for detail and demands the very best from instructed counsel and co-workers. Her decades of experience in criminal law and exceptional client care make her a star performer in the area and if my children were in any kind of trouble she would be the very first person I would call. Peerless.'
'David Hardstaff is excellent. His success rate in cases has caused solicitors and barristers alike to take note. A rising star'.
'Paul Morris is renowned for his client care and skilful navigation through the process. Clients are always reassured by his calm and tactical approach. He is personable, warm and always manages to bring the team of paid individuals who usually surround high profile clients together'
Key clients
Boris Johnson
Charles Elphicke
Lawrence Jones
Thorbjorn Olesen
Razi Shah
Tom Kohler-Cadmore
Nathan Jones
Clare Weston
BCL Solicitors LLP is well-regarded for its top tier white-collar crime practice, representing individuals in financial crime investigations and proceedings. It handles the full gamut of financial crime matters including commercial fraud, international financial regulation, money-laundering, corruption, sanctions, price-fixing, extradition, tax and company investigations. Ian Burton heads the practice and has more than 40 years' experience advising high-profile individuals in national and international cases. Harry Travers is noted for his experience defending suspects in large SFO investigations. The 'experienced, wise, efficient, responsive and personable' Richard Sallybanks is adept at dealing with various enforcement agencies, including the SFO, FCA, HMRC and CMA. Jane Glass focuses on fraud, insider dealing and market abuse matters, representing clients in FCA and SFO investigations. Shula de Jersey handles fraud and bribery matters; John Binns whose 'wise insight can often change the way you think about a case' and Julian Hayes are also recommended.
Practice head(s):
Other key lawyers:
Testimonials
'A specialist team of many and complementary talents'.
'Excellence across a range of work, from general crime to international corruption'.
'They are the market leaders, specialists with strength in depth'.
'Ian Burton is the most experienced white-collar crime solicitor on the block and his firm offers a complete service'.
'BCL has a real attention to the strategy of getting the best result for the client, often thinking round problems and outside the box'.
'Harry Travers is a combination of steely drive and ambition on the legal side, and empathy to the human impact of the position his clients are in'.
'Top quality team with very good client relationship skills and the strategic sense to involve counsel at the earliest stage for an overview on the way forward'.
'It is the firm of choice for anyone responding to a white-collar criminal investigation, and it has had notable successes in some of the most high-profile cases'.
BCL Solicitors LLP specialises in crime, investigations and regulatory enforcement, and is 'well-known for its expertise in dealing with criminal tax investigations'. The London firm's team is often instructed on customs and excise matters where there are allegations of fraud, drawing on its broader corporate criminal defence expertise. The group is led by seasoned tax litigator Harry Travers.
Practice head(s):
Other key lawyers:
Testimonials
'Harry Travers is enormously respected by the market, and has almost unparalleled experience of HMRC investigations.'
'BCL are well-known for their expertise in dealing with criminal tax investigations. They are amongst the top tier of firms that combine criminal law and tax expertise.'
'Their tax practice boasts a number of key players in the market, notably Michael Drury and Harry Travers.  Michael brings both tactical nous and a manner and approach that clients love.  A pleasure to work with and alongside.'
BCL Solicitors LLP focuses on contentious health & safety work, advising businesses and directors on serious allegations such as corporate manslaughter, fatal accidents, fire safety incidents, environmental protection and food safety matters, where Richard Reichman plays a key role. Reichman also supports and defends clients in the entertainment sector. Practice head Guy Bastable has significant experience advising on inquests, investigations and in defending prosecutions.  The group draws on a deep knowledge of corporate crime and regulatory investigations, and is known for dealing with cases involving aggressive action by prosecuting authorities.
Practice head(s):
Other key lawyers:
Testimonials
'Rooted in criminal law and a reputation for being fearless. The standard of client care and legal ability is outstanding'
'Genuinely care about the client. They understand that people are involved even if they are GCs or Directors and really get the emotional impact that an accident at work has on everyone'
'Guy Bastable is very commercial and is a real expert in health and safety law, able to bring a real perspective to the advice he delivers.  A master tactician. he quickly grasps the issues and will carefully consider the best strategy in order to secure the best outcome. He will often see tactics and angles in a case that others miss and never shies away from a fight if needed'
'As a team, they are able to talk to any boardroom and gain its respect and trust. A first class performer.'
'Richard Reichman knows his cases inside out. He is detailed, thorough and careful to ensure that no mistakes are made when presenting his clients' cases. A superb lawyer – charming, charismatic and effective'
'Tom McNeill gets on incredibly well with clients. Knows his cases very well and grasps the nuances of different approaches'
'Adopt a forensic evidence-testing approach'
Key clients
Celsa Manufacturing (UK) Limited
Options Energy Resource LLP
BCL Solicitors LLP is a 'hardworking and lateral-thinking firm' which advises on law enforcement data requests, cyber attacks and GDPR compliance. Michael Drury leads the team; his role as former Legal Director of GCHQ has given him a unique insight into the field of investigatory powers, cyber security and data protection. The 'competent, clever' Julian Hayes is also recommended for his work on data regulation matters and cross-border data transfers.
Practice head(s):
Other key lawyers:
Testimonials
'BCL is one of the very few firms that is able to properly advise clients in the area where data protection issues overlap with the criminal law. Most data protection specialists don't know anything about the criminal law and most criminal lawyers don't know anything about data protection – what they offer is therefore unique.'
'BCL is a hardworking and lateral-thinking firm which makes good use of its contacts in other countries to provide the best possible advice to its clients with cross-border criminal / regulatory issues. Because of BCL's connections with US law firms who act for large social media companies in the US, they have exposure to some really cutting edge data protection/GDPR work in this area.'
'I have primarily dealt with Julian Hayes. Julian has his finger on the pulse when it comes to data law developments and is very well placed to advise in the growing area of where data law issues overlap with criminal matters. He is gentle but fiercely intelligent. I have also worked with Michael Drury. Michael is the doyenne of national security law and provides a unique angle from which to advise on data protection matters given this background.'
'In the first place, I work with Julian Hayes, who is very competent, clever and also very nice to work with, because he is very reliable and always friendly. He has a keen interest in the area of data regulation and privacy. BCL have published quite a lot of articles about regulatory developments in this field.'
BCL Solicitors LLP advises UK and international clients on various regulatory enforcement and corporate crime issues. It often acts for suspects in investigations brought by the CMA, FCA, HMRC, Medicines and Healthcare products Regulatory Agency (MHRA) and SFO, amongst others. Areas of expertise include advising on matters involving allegations of bribery, financial sanctions, terrorist financing and tax evasion, and it has recently seen an uptick in instructions relating to the medical cannabis industry and UK money laundering laws. Ian Burton heads the team.
Practice head(s):
Other key lawyers:
Testimonials
'An excellent all-round dedicated team'.
'Outstanding strategic vision and a determination to do all that is necessary to produce the best outcomes'.
'Guy Bastable is outstanding, thoughtful and calm, with excellent judgment'.
'Richard Rheichmann is a star of the future'.
'Guy Bastable's assured and sure-footed approach ensures that his clients receive the best strategic and legal advice for their circumstances'.
'The BCL team are hugely experienced at handling and representing large corporate investigations'.
'Shaul Brazil is extremely responsive and always well-prepared and on top of everything'.
'Very wide experience in regulatory issues coupled with criminal expertise'.
Key clients
Celsa Manufacturing (UK) Limited
Options Energy Resource LLP
Under the leadership of Harry Travers, BCL Solicitors LLP's team has developed a practice that operates at the intersection between fraud and tax law, where it predominantly represents clients in HMRC criminal investigations and judicial reviews. Ian Burton handles high-profile tax investigations for individuals and corporates.
Practice head(s):
Other key lawyers:
Testimonials
'BCL are well known for their expertise in dealing with criminal tax investigations. They are amongst the top tier of firms that combine criminal law and tax expertise.'
'BCL's team has extensive experience in particular with dealing with the criminal aspects of tax investigations. This is very rare amongst firms practising in tax.'
'Harry Travis is extremely proactive and technically savvy.'
'Harry Travers is an excellent solicitor who is at the top of his game!'
BCL Solicitors LLP >
Firm Profile
THE FIRM The firm BCL Solicitors is a market leading firm specialising in domestic and international corporate and financial crime, tax investigations and litigation, financial regulatory enforcement, corporate manslaughter and health and safety offences, disciplinary proceedings, serious and general crime, as well as the associated areas of anti-money laundering and anti-corruption compliance and risk management. BCL provides discreet, effective and expert advice to senior executives, corporations, public bodies, public figures and high profile/high net worth individuals affected by criminal or regulatory investigations and prosecutions. Its lawyers are drawn from specialist criminal law firms and barristers' chambers, commercial law firms, the main prosecuting authorities and the Government Legal Service.
PRINCIPAL AREAS OF WORK
Corporate & Financial Crime: Advising corporate clients, senior executives, entrepreneurs and HNW individuals in relation to the full range of corporate and financial crime investigations including fraud, false accounting, corruption and sanctions offences, both domestic (SFO, HMRC, FCA and NCA) and multi-jurisdictional (including defending extradition, often in high profile cases with a political backdrop, and challenging Interpol red notices). Experienced in navigating clients through complex multi-faceted business and reputation-threatening investigations and proceedings, drawing on the experience and know-how of some of the leading recognised lawyers in this area, and working closely with and project managing teams including other lawyers in the UK and overseas, forensic accountants and reputation management advisors. With an established reputation for achieving results, BCL is an expert in its field, focussed on solving problems and determined to achieve the best possible outcomes for its clients.
Tax Investigations & Litigation: BCL acts in investigations, prosecutions and civil litigation involving HMRC, regularly working alongside eminent tax and accountancy practices. BCL has substantial expertise in litigating allegations of ineffective tax avoidance and tax evasion, negotiating settlements, and monitoring/challenging the use by HMRC of its wide-ranging powers.
Financial Regulatory Enforcement: BCL acts in regulatory investigations and proceedings brought by the FCA in the areas of insider dealing, market abuse, market manipulation and generally in relation to individuals' regulatory approval.
Regulatory Investigations, Coroner's Inquests & Public Inquiries: Advising corporate clients, and their boards and directors, in relation to business-critical issues concerning corporate manslaughter, health and safety, fire safety, food safety and hygiene, environmental protection, consumer protection and trading standards. Advising on crisis management, corporate and director liability, conducting corporate internal investigations, managing corporate engagement with regulators, and responding to investigations and prosecutions by the Police, the Health and Safety Executive, the Environment Agency, the Food Standards Agency, local authorities, fire brigades, and others (such as Ofwat and the Office of Rail and Road), as well as in relation to attendance at Coroner's inquests and public inquiries.
Money Laundering & Proceeds of Crime: Advising in relation to money laundering and Proceeds of Crime Act (POCA) issues, including restraint, freezing, receivership, confiscation, cash seizure, unexplained wealth and civil recovery.
Compliance & Risk Management: Advising corporations, financial institutions, professional service providers and individuals in relation to anti-money laundering compliance, anti-bribery and corruption compliance and the recovery of the proceeds of crime (restraint, freezing, receivership, confiscation, cash seizure, unexplained wealth and civil recovery), as well as advising on corporate liability and risk management in the context of the ever-widening range of criminal offences that apply to corporate bodies. Conducting, on behalf of corporate clients, internal reviews and internal investigations concerning such matters.
Disciplinary proceedings: BCL acts for individuals facing professional disciplinary action by bodies such as the Bar Council, the Solicitors Regulation Authority, the General Medical Council, the Medicines and Healthcare products Regulatory Agency, and the British Horseracing Authority.
Serious and general crime/motoring: BCL has a long-established reputation as a market leader in the largest and most high-profile serious criminal cases. It offers specialist and discreet advice across the whole spectrum, from homicide to road traffic offences, whether in the police station, the Magistrates' Court or the Crown Court. Many of its clients are high-profile individuals in the fields of business, industry, entertainment, sport and the media, where discretion and reputation management are crucial.
Main Contacts
| Department | Name | Email | Telephone |
| --- | --- | --- | --- |
| Senior partner | Ian Burton | | |
| Corporate and financial crime | Ian Burton | | |
| Corporate and financial crime | Harry Travers | | |
| Corporate and financial crime | Richard Sallybanks | | |
| Tax investigations and litigation | Harry Travers | | |
| Financial regulatory enforcement | Richard Sallybanks | | |
| Regulatory Investigations, Coroner's Inquests & Public Inquiries | Guy Bastable | | |
| Disciplinary proceedings | Ian Burton | | |
| Money laundering and proceeds of crime | Guy Bastable | | |
| Money laundering and proceeds of crime | John Binns | | |
| Compliance and risk management | Guy Bastable | | |
| Compliance and risk management | John Binns | | |
| Serious and general crime/motoring | Paul Morris | | |
| Serious and general crime/motoring | Mark Haslam | | |
| Serious and general crime/motoring | Ellen Peart | | |
Lawyer Profiles
| Photo | Name | Position | Profile |
| --- | --- | --- | --- |
| | Guy Bastable | Partner and head of the Corporate Crime & Regulation Team. Specialising in… | View Profile |
| | John Binns | John advises corporate and individual clients on business crime and corporate regulatory… | View Profile |
| | Shaul Brazil | Shaul Brazil is a partner at BCL specialising in business crime and… | View Profile |
| | Ian Burton | Ian Burton is a senior partner and founder of BCL Solicitors. Having… | View Profile |
| | Michael Drury CMG | Michael Drury joined BCL as a partner in September 2010, formerly Director… | View Profile |
| | Jane Glass | Jane Glass specialises in business crime, regulatory enforcement, serious crime and anti-money… | View Profile |
| | David Hardstaff | David Hardstaff is an associate in BCL's serious and general crime department,… | View Profile |
| | Mark Haslam | Partner specialising in all forms of criminal defence work from the Police… | View Profile |
| | Julian Hayes | Partner specialising in all aspects of business crime and regulation. Advises individuals… | View Profile |
| | Greg Mailer | Solicitor specialising in corporate crime, financial crime and regulatory investigations. Has expertise… | View Profile |
| | Paul Morris | Paul Morris is a partner at BCL and head of the serious… | View Profile |
| | Ellen Peart | Practice Areas Ellen Peart is a partner at BCL and is recognised… | View Profile |
| | Richard Reichman | Richard is a partner specialising in corporate crime, financial crime and regulatory… | View Profile |
| | Richard Sallybanks | Richard Sallybanks, a partner in BCL for over 20 years, specialises in… | View Profile |
| | Harry Travers | Harry Travers, a partner at BCL, specialises in business crime and regulation.… | View Profile |
| | Shula de Jersey | Shula is an expert in all areas of white-collar crime including high… | View Profile |
Staff Figures
Number of UK partners : 14 Number of other UK fee-earners : 22
Languages
Italian Japanese Hindi German Gujarati Hebrew Polish Russian Spanish