Vouga Abogados > Asunción, Paraguay > Firm Profile
Vouga Abogados
Offices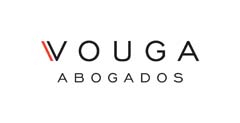 Vouga Abogados
JUAN DE SALAZAR 657
ASUNCIÓN
Paraguay
Vouga Abogados > The Legal 500
Rankings
The '
very professional and robust
' banking and finance practice at
Vouga Abogados
has a reputation for advising on innovative matters in the market, including first-of-their-kind multilateral loans, project financing and security structuring. It has a strong standing in capital markets transactions, and a recent highlight on the project financing side saw it support eucalyptus pulp producer Paracel on a project. Financial transaction expert
Carlos Vouga
co-leads the practice with
Cynthia Fatecha
, a specialist in trusts, securities, capital markets regulations and mutual funds. Senior figure
Rodolfo Vouga
is a valuable point of reference for the practice, and
Rodolfo Guillermo Vouga
has established himself as a lead lawyer across a range of banking and finance matters. Senior associate
Georg Birbaumer
is praised for his '
extensive knowledge
' and stands out in cross-border financing and capital markets work.
Practice head(s):
Cynthia Fatecha; Carlos Vouga
Testimonials
'Estudio Vouga is one of the law firms with the widest and most varied knowledge within the banking and financial practice in Paraguay. As far as investment funds are concerned, they are the ones with the greatest knowledge. The level of their lawyers is high.'
'When they are consulted on a topic or their assistance is requested, the response is quick and covers not only what was consulted but also additional details.'
'Vouga Abogados stands out for always going the extra mile. They are accessible, proactive, pragmatic and fast. What stands out the most is their speed, availability and pragmatism.'
'Most of the time I have worked with Carlos Vouga and Georg Birbaumer. They both make an excellent team and it doesn't feel bad when one of them is out of the office. Carlos is very accessible and pragmatic!'
'The Vouga Abogados team is excellent, the lawyers have a lot of experience, technical knowledge, response time, disposition, attention to detail. Their work is impeccable, the partners and associates show mastery of the issues, and their advice, documents and formalities are always of high quality. They have professionals in all the areas that we have required.'
'The service of Vouga's partners and lawyers is definitely outstanding. The partners are always involved in the issues, in our case the partner Carlos Vouga always answers our requests promptly, and channels the services we require. Associate Georg Birbaumer always provides excellent treatment and responsiveness, he has extensive knowledge of the issues, the documents are of high quality. In general, the Vouga team is very professional and robust. We feel very well represented and supported in our affairs in Paraguay. I recommend the firm and its attorneys without hesitation.'
'It is a team with knowledge of local and international regulations in the context of financing operations and above all with a practical approach to problem solving.'
'Track record, management with internal/external clients, they are willing to go the extra mile.'
Key clients
Banco De Desarrollo De America Latina CAF
TMF Group
Bolsa De Valores Y Productos De Asunción (Asunción Stock Exchange)
World Trade Center Paraguay
Multibank
Tape Pora
Banco Aliado
Itau BBA
Banco Familiar
Clariden Leu Bank
DEG – Deutsche Investitions Und Entwicklungsgesellschaft
BID – Bid Invest
Banco Itau Paraguay
LAAD – Latin American Agribusiness Development Corporation
John Deere Financial Chile
Incofin Investment Management
Rural Impulse Fund
Towerbank International
Copetrol
Durli Leathers
Visión Banco
Santander Investment Securities
JP Morgan Securities
Paracel
The competition law practice at
Vouga Abogados
is valued by clients for its '
clear ideas and recommendations
'; it advises on complex compliance issues in the context of mergers, acquisitions and joint ventures, and acts for clients in investigations by the country's competition authority. Drawing on '
deep knowledge of the legal landscape
', practice head
Rodrigo Fernández
is highly regarded. He had studied competition law in Europe prior to its enactment in Paraguay and as such has notable experience in this field. Corporate partner
Rodolfo Guillermo Vouga
is also an important figure here, acting as a regular contact for the firm's clients across the range of corporate law issues. Senior associate
Cecilia Vera
has been a valuable hire in this area and is one of the most experienced young lawyers in domestic competition law. Fellow senior associate
Luis Torales
is also frequently involved in competition matters.
Testimonials
'The competition team has brought us a lot of positive innovation to the company. They have also provided assistance with enforcement authority requests. Always ready to attend to business needs immediately.'
'The plus and the difference is undoubtedly the personalised attention and importance they give us, the search for protection and conflict resolution, providing clear ideas and recommendations. I'd highlight Rodrigo Fernandez and Cecilia Vera.'
'Vouga's signature business language displays an exceptional capacity to convey complex legal issues in simple terms, streamlining the understanding and call of action required for our stakeholders. This represents a win for our organisation, as we gain time and focus on the big picture. An innovation worth noting is the transparent manner in which its billing is handled.'
'Rodrigo Fernández has an ability to always take legal issues and provide us with practical and out-of-the-box solutions based on his deep knowledge of the legal landscape, our company's ethos, and a general understanding of the necessities of our business.'
'Our deal is with Rodolfo Vouga and Rodrigo Fernández. Excellent treatment of both. Rodolfo is in contact and deals with the directors of Conacom (national competition commission) and Rodrigo carries out all the detailed reports required by them in great detail.'
Key clients
Paraguayan Industrial Guild (UIP)
Nextar
ADM Paraguay
Paresa (Coca-Cola)
Corporación Paraguaya Distribuidora de Derivados de Petróleo (Copetrol)
British-American Tobacco
Colgate-Palmolive
AGCO (Massey Ferguson)
Work highlights
Acting for a domestic company in investigations proceedings brought by the competition authority.
Advising a client on an unprecedented logistic cooperation agreement between two local subsidiaries.
Assisted a multinational company in the personal care sector with the analysis of different bills on price regulation of healthcare products.
Vouga Abogados
fields a '
multidisciplinary, well-prepared, attentive and agile
' corporate law department, which is seasoned counsel in major complex M&A and corporate compliance for both multinationals and leading domestic companies. The firm is highly regarded for its comprehensive advice in the projects sphere, most recently reflected by its advice to Paracel on all aspects of its eucalyptus mill project in Paraguay. The agribusiness sector is also an area of strength, and its corporate compliance capabilities are a recent target of growth and focus for the department. Senior statesman
Rodolfo Vouga
draws on 40 years of experience in overseeing the practice, alongside his son and highly regarded lawyer
Rodolfo Guillermo Vouga
; and
Perla Alderete
, recommended '
in everything that is compliance and corporate law
'. The practice has notable strength in depth, with
Carlos Vouga
and
Rodrigo Fernández
developing impressive practices. At the associate level,
Manuel Acevedo
and
Walter Vera
have been particularly active in the firm's most recent slate of highlights, while
Georg Birbaumer
, 
Luis Torales
and
Cecilia Vera
are also names to note.
Practice head(s):
Rodolfo Vouga; Perla Alderete; Rodolfo Guillermo Vouga
Testimonials
'The Vouga team is multidisciplinary, well-prepared, attentive and agile, with extensive experience in corporate and M&A processes.'
'Manuel Acevedo and Rodrigo Fernández worked together with us. Both of them have been extremely helpful, and most importantly, very responsive.'
'I think Rodolfo G Vouga is the best lawyer in Paraguay. He has an excellent capacity, very good contact with clients and other stakeholders and his knowledge is very wide. Also he is creative. We recommend Perla Alderete in everything that is compliance and corporate law, Rodrigo Fernandez in environmental law and CO2 certificates.'
'Vouga Abogados is a very well regarded firm in Paraguay with extensive corporate experience. They are not only very good, but also a pleasure to work with.'
'Perla Aldrete is the reason we stay with Vouga Abogados, she is very knowledgeable and gives us the feeling that she cares and stands behind us. In the beginning when we started working with the firm she never failed to attend any and all meetings/phone calls personally. Since then we also work with junior lawyers on smaller challenges, but she keeps present and we trust her in legal matters. '
'I have mainly worked with Rodolfo Vouga and have found him to be excellent. Very thoughtful and pragmatic. He knows how to get things done.'
'Rodrigo Fernandez and Manuel Acevedo are really good to work with, and clear in their explanation. They provide solutions that are practical and are flexible.'
'Great personal relationships with clients and same people of contact for all sorts of legal affairs. Very experienced senior lawyers in Paraguay, junior lawyers always available on a moments notice.'
Key clients
Procter & Gamble
Microsoft
Archer Daniels Midland (ADM)
Colgate-Palmolive
John Deere
MasterCard
Petrobras
Siemens
Copetrol
Sanofi
LG Electronics
British American Tobacco
Paracel
Work highlights
Assisting Paracel with all legal aspects of its eucalyptus pulp mill project in Paraguay.
Advising Cargo Line Paraguay on the bidding process for the logistics services to be provided to Paracel.
Advised Mount Sinai International in its negotiations with local investment group Jerovia Group for the setting up of a state-of-the-art hospital in Paraguay.
Complex and high-value corporate and commercial disputes are routinely handled by
Vouga Abogados
' team, whose multidisciplinary approach is appreciated by its eclectic, multinational client base. The practice has expertise in arbitration as well as litigation and is led by three partners with extensive experience.
Mirtha Dos Santos
is held in high regard in the market and takes the lead on many of the most high-profile cases handled by the firm; experienced corporate law expert
Rodolfo Guillermo Vouga
joins the team on a variety of cases as a key advisor to a number of the firm's clients; and senior partner
Rodolfo Vouga
has long led on significant and complex disputes handled by the firm. Associate
Elio Agüero
assists Dos Santos on the majority of her cases, while
Eusebio López
has a notable arbitration background.
Silvia Benítez
has longstanding experience in administrative and civil litigation, and experience in complex litigation involving tax.
Practice head(s):
Mirtha Dos Santos; Rodolfo Vouga; Rodolfo Guillermo Vouga
Testimonials
'Extensive knowledge of the national legal framework and great ability to solve problems in the right way. Excellent use of technology to accompany processes such as meeting memos, prepare official documents in a timely manner. The participants of the support team have a management of almost all the areas that make up our project, which makes it easy to follow up on the issues. No one becomes indispensable because everyone knows everything.'
'Excellent use of the English language, knowledge of local regulations. Ability to interpret international standards and application in Paraguay. Immediate availability.'
Key clients
Archer Daniels Midland (ADM)
Naviera Chaco
Paresa
Prosegur Paraguay
Equifax
Petrobras Paraguay Energy
AMX Paraguay
Mastercard
GSI Brasil Industria E Comercio De Equipamentos Agropecuario
Laad – Latin American Agribusiness Development Corporation
Lohia Corp
Work highlights
Representing Equifax in a lawsuit against a plaintiff seeking to obtain compensation regarding outstanding debts.
Advising Paresa on labour disputes challenging employee dismissals.
Representing ADM Paraguay in a lawsuit initiated against the tax department in order to obtain the refund of VAT from export activities.
Forming part of the regulatory and compliance practice of its broader corporate law department,
Vouga Abogados
has an outstanding environmental law practice, equipped to support on the full range of matters in this field. The firm has a strong history in the area and is consulted on a regular basis by local environmental authorities on behalf of the Paraguayan Industrial Guild. It also supports its prestigious corporate client list, from a broad spectrum of relevant industries, on gaining environmental licenses and certification, regulatory compliance and environmental due diligence, among other areas.
Rodrigo Fernández
has broad experience in regulatory issues and co-leads the practice with senior partner
Rodolfo Vouga
, who spearheaded the development of the department over the years. A strong team of associates supports the practice heads:
Alice Ferreira
is experienced in civil and administrative dispute proceedings and regulatory issues, including environmental litigation;
Manuel Acevedo
comes with client recommendation; and
Walter Vera
is another name to note, whose administrative and regulatory practice has a focus on environmental law.
Practice head(s):
Rodrigo Fernandez; Rodolfo Vouga
Testimonials
'Vouga's signature business language displays an exceptional capacity to convey complex legal issues in simple terms. This represents a win for our organisation, as we gain time and focus on the big picture.'
'An innovation worth noting of the firm can be exemplified in the transparent manner in which its billing is handled. The firm has proactively searched for opportunities to reduce fixed retainers and effectively implement a variable charging system based on the efforts employed and focused on obtaining results.'
'Manual Acevedo's excellent people skills and general network of colleagues strengthens our engagement agenda and allows for practical and agile solutions.'
Key clients
Paraguayan Industrial Guild (UIP)
Lesaffre
ADM Paraguay
Paracel
Nextar
Paresa (Coca-Cola)
Ex-Im Bank and CESCE
Copetrol
British-American Tobacco
Alpasa
Biotova
DGB – Dutch Green Business
The '
exceptional team
' at
Vouga Abogados
assists its clients in the full spectrum of labour and employment law matters, under the leadership of
Perla Alderete
, who is singled out by one client as '
the best labour lawyer in the market
'. A dramatic increase in the number of staff restructurings in Paraguay in recent years has seen demand rise for advice on obtaining labour permits, authorisations and licenses. The practice's recent activity has reflected this, and it also continues to handle its typical slate of day-to-day labour compliance, complex due diligence and contentious matters involving union negotiations and litigation. On that side, Alderete is ably supported by dispute resolution partner
Mirtha dos Santos
, who works closely with associate
Marcela dos Santos
. Across the gamut of matters
Walter Vera
is the associate-level contact to note, one of Paraguay's rising stars in this practice area.
Testimonials
'An exceptional team, top-level partners with an excellent level of relationship and human warmth, highly trained and professional staff. 100% recommended.'
'Perla Alderete: I can say that she is the best labour lawyer in the market. She always has greater knowledge and experience and is more confident about the points to advise. She is a super committed, dedicated, meticulous, studious professional, and knows in depth the regulations and jurisprudence. Without a doubt the number 1.'
Key clients
Paracel
Copetrol
Paraguay Energy Operaciones y Logistica
Paraguay Energy Gas
Unión Industrial Paraguaya (UIP)
American Tower Corporation
Blue Transfer
Consorcio Expo Asociación Rural Del Paraguay
Unión Industrial Paraguaya
Coffee Bean & Tea Leaf – KF
Agrichem Paraguay
GLT Casa de Bolsa
Colgate Palmolive De Paraguay
Probat
British American Tobacco (BAT)
Eurofarma Laboratorios
Prosegur Paraguay
Paraguay Refrescos
Carozzi
Microsoft
Contiparaguay
Work highlights
Assisted Huawei with the drafting and review of its human resources code of conduct policies during the pandemic, adapted to comply with the local legal framework.
Assisting Fifa Development Zurich and its local subsidiary with the development and implementation of an employment system for the staff working at Fifa Development Asunción Representation Agency.
Assisted PedidosYa (Delivery Hero) in reviewing its internal policies regarding the transportation of hazardous items by workers.
Patent matters for international clients are a recent area of growth for
Vouga Abogados
' IP department, which goes from strength to strength. Co-leader of the practice
Laura Lezcano
has particular renown in the patent field, which is furthered by associate
Manuel Acevedo
's extensive experience in cross-border patent matters. The team covers a range of other IP matters as it is well integrated with the firm's corporate group, and other related practices.
Siegfried Vouga
leads the practice with Lezcano and is the primary contact for a number of key clients looking for support in the management and defence of their IP.
Rodrigo Fernández
is especially strong in matters that have an overlap with corporate law, while associate
Grecia Florentin
supports the practice heads across all issues.
Practice head(s):
Siegfried Vouga; Laura Lezcano
Testimonials
'The team is constantly updated and they have a very good client service.'
'I recommend Laura Lezcano and her firm in view of the excellent work they have done for several years. Laura has played – and still plays – an important role in protecting our client's marks in Paraguay. She is very responsive and her deep knowledge and wide experience has enabled our clients to obtain the best possible trade mark protection in Paraguay. She always provides us with enlightening advice regarding the best strategy.'
'The team is very responsive, helpful in their advice to allow clients to make the best decision forward with their IP, and are reasonable in fees.'
'They work professionally when it comes to IP.'
'They respond quickly and efficiently.'
'I have the most contact with Laura Lezcano. She has been a very helpful resource for getting our client's marks registered in Paraguay and offers great advice on how best to tackle certain IP issues.'
'Credibility and confidence in their actions.'
Key clients
Banco Do Brasil
Eurofarma Laboratorios
Equifax
Continental Grain Company
ADM
Alpha-Pharma Healthcare
Prosegur Paraguay
Union Industrial Paraguaya – UIP
Estee Lauder Paraguay
Subway IP
Pharmaris Paraguay
Norton Rose Fulbright
Vivo Mobile Communication
Zavidoro Corporation
DKT Paraguay
Nexleaf Solutions
Osha Bergman Watanabe & Burton
Valmont Industries
L'Acerie
Work highlights
Assisting Barenbrug with the registration of two plant varieties.
Advising Fundación Saraki on filing a certification mark.
Advising Paracel on bulk trade mark filing for its pulp mill project in Paraguay.
Tax expert
Andrés Vera
is '
always at the forefront of the latest developments
' and is the go-to advisor on tax issues for clients of
Vouga Abogados
. He co-leads the department with senior partner
Rodolfo Vouga
, who draws on vast experience across corporate law. The team regularly advises clients on the tax implications of incorporating businesses in Paraguay, and it also has a robust contentious offering, coordinating with members of the firm's dispute resolution practice.
Practice head(s):
Rodolfo Vouga; Andres Vera
Testimonials
'Andrés Vera is an expert on the subject. He knows all the regulations in depth, he knows the internal of the tax administration and the history of the regulations, he is always at the forefront of the latest developments, he is extremely intelligent and a good person. I do not consult anyone other than him on tax matters because I consider that he is the only one in the market who really knows.'
Key clients
ADM Paraguay
Prosegur Paraguay
Consorcio Expo – UIP / ARP
UIP (Paraguayan Industrial Association)
British American Tobacco Productora de Cigarrillos – Probat
Copetrol
John Deere Financial Chile (JDF)
Zavidoro Corporations
GLT Casa de Bolsa
Work highlights
Advising accounting and auditory firm Grant Thornton on its incorporation in Paraguay.
Vouga Abogados >
Firm Profile
Vouga Abogados is one of the most prominent, largest and experienced law firms in Paraguay. A full-service firm, composed of a team of professionals with experience spanning four decades, Vouga advises some of the largest multinational companies as well as financial and multilateral credit institutions, NGOs, public entities, and sophisticated local companies and individuals doing business in Paraguay, complying with the most stringent ethical standards. The client base includes a significant number of Fortune 500 companies operating across a broad range of industries. The leaders of this strong team of legal and accounting professionals, organized into practice groups, are widely recognized in their fields. The firm's focus on responsiveness, built on strong investments in human resources and technology, enables it to deliver world-class services in a time-efficient manner.
Areas of practice
Agribusiness: Vouga represents some of the largest commodities traders, input dealers, agricultural product and equipment manufacturers and industry trade associations in the world, covering all stages of the agricultural cycle, including sourcing and procurement, crushing, logistics, trading, hedging transactions, tax issues and litigation.
Antitrust: the firm played a crucial role in drafting the first antitrust law in Paraguay. Vouga assists some of the dominant players in various sectors in the country in the implementation of the new antitrust law.
Banking and finance: the firm's finance group is one of its flagships, participating in some of the largest cross-border financing operations of the last ten years.
Corporate/M&A: since its founding and particularly over the last decade, the firm has worked on milestone international and national M&A transactions. Vouga is a leading player in M&A. The corporate department is one of the largest and most distinguished in the country, assisting a wide range of foreign investors to establish operations and attain their goals in Paraguay.
Distributorship, agency, representation and franchising: Paraguay's stringent rules on distributorship, agency, representation and franchising led the firm to acquire unrivalled expertise in this area. The firm assists foreign parties in the negotiation of agreements and has handled a substantial part of the most high-profile cases in the country.
Environmental, energy and natural resources: the firm's expertise in this area is truly unsurpassed in the country. A pioneer in Paraguay, the team assists clients and regulatory bodies in the implementation and drafting of various regulations and concession processes, environmental assessments and obtaining permits and concession rights.
Labor: Vouga's labor department advises some of the largest employers and HR departments in Paraguay on their daily activities. The team is especially qualified to assist in industrial safety and health-related issues.
Litigation and ADR: the firm's litigation team specializes in complex corporate dispute resolution, covering the full spectrum of domestic and international litigation and ADR. The litigation team is involved in some of the country's highest profile cases before both arbitral tribunals and courts.
Real estate: the firm has one of the strongest real estate practice groups in the country, and ample expertise in structuring, financing and development.
Tax and customs: the tax and customs team comprises leading legal and accounting specialists with experience in both the public and corporate sectors, enabling the firm to provide comprehensive advice.
Main Contacts
| Department | Name | Email | Telephone |
| --- | --- | --- | --- |
| Agribusiness | Rodolfo G Vouga Z | rgvouga@vouga.com.py | +59521202049 |
| Antitrust | Marta Martínez | mmartinez@vouga.com.py | +59521202049 |
| Banking and Finance, Capital Markets, Trusts, Funds | Cynthia Fatecha | cfatecha@vouga.com.py | +59521202049 |
| Banking and Finance, Capital Markets, Trusts, Funds | Carlos Vouga | cvouga@vouga.com.py | +59521202049 |
| Corporate/M&A | Rodolfo G Vouga Z | rgvouga@vouga.com.py | +59521202049 |
| Corporate/M&A | Perla Alderete | palderete@vouga.com.py | +59521202049 |
| Corporate/M&A | Carlos Vouga | cvouga@vouga.com.py | +59521202049 |
| Distributorship, Agency and Franchising | Carlos Vouga | cvouga@vouga.com.py | +59521202049 |
| Distributorship, Agency and Franchising | Rodrigo Fernández de Nestosa | rfernandez@vouga.com.py | +59521202049 |
| Environmental, Energy and Natural Resources | Marta Martínez | mmartinez@vouga.com.py | +59521202049 |
| Environmental, Energy and Natural Resources | Rodrigo Fernández de Nestosa | rfernandez@vouga.com.py | +59521202049 |
| Insurance and Re-Insurance | Carlos Vouga | cvouga@vouga.com.py | +59521202049 |
| Labor | Perla Alderete | palderete@vouga.com.py | +59521202049 |
| Labor | Marcela Dos Santos | madosantos@vouga.com.py | +59521202049 |
| Litigation and ADR | Mirtha Dos Santos | mdsantos@vouga.com.py | +59521202049 |
| Litigation and ADR | Eusebio López | elopez@vouga.com.py | +59521202049 |
| Maritime, Air and Transportation | Rodolfo G. Vouga | rgvouga@vouga.com.py | +59521202049 |
| Oil & Gas | Rodolfo G. Vouga | rgvouga@vouga.com.py | +59521202049 |
| Pharmaceuticals | Rodrigo Fernández de Nestosa | rfernandez@vouga.com.py | +59521202049 |
| Pharmaceuticals | Carlos Vouga | cvouga@vouga.com.py | +59521202049 |
| Real Estate | Cynthia Fatecha | cfatecha@vouga.com.py | +59521202049 |
| Real Estate | Carlos Vouga | cvouga@vouga.com.py | +59521202049 |
| Tax and Customs | Andrés Vera | avera@vouga.com.py | +59521202049 |
| Tax and Customs | Rodolfo G. Vouga | rgvouga@vouga.com.py | +59521202049 |
| Telecommunications | Marta Martinez | mmartinez@vouga.com.py | +59521202049 |
| Telecommunications | Carlos Vouga | cvouga@vouga.com.py | +59521202049 |
Staff Figures
Other fee-earners : 28 Total staff : 60
Languages
English Spanish Portuguese German French Italian
Memberships
World Services Group (WSG) Employment Law Alliance (ELA) INTA - International Trademark Association ASIPI ALAE
Other
Partners : 9