Firm Profile > Souto Correa Advogados > Porto Alegre, Brazil
Souto Correa Advogados
Offices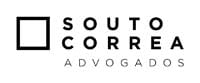 Souto Correa Advogados
AV CARLOS GOMES, 700
13TH ANDAR
PORTO ALEGRE, RS CEP 90480-000
Brazil
Souto Correa Advogados > The Legal 500
Rankings
Souto Correa Advogados >
Firm Profile
Souto Correa Advogados is made up of experienced lawyers, united by the same principles and values. It is staffed with experts of outstanding professional and academic backgrounds, many of whom hold PhDs and Masters' degrees and have been nominated in national and international legal rankings such as Chambers and Partners, Who's Who Legal, The Legal 500, Latin Lawyer and Analise Advocacia.
The team assists clients in Brazil and abroad in all areas of business law. To achieve that, it relies on professionals who are fluent in several foreign languages, which enables them to meet the standards and requests from
various countries, especially through its Asian, German, and Latin desks.
Mission: To build a solid and lasting organization committed with its clients and the community, made up of connected and motivated persons that are capable of generating competitive advantages.
Clients: The firm represents Brazilian and foreign clients from various sectors, such as agribusiness, automotive, aviation, chemical, construction, education, electronics, energy, entertainment, commercial banking, food and beverages, forestry, health, hotels, insurance, IT, logistics and transportation, media, metallurgy, music and audiovisual, naval, oil and gas, paper, packaging, petrochemical, pharmaceuticals, private equity, retail, tobacco, among others. Souto Correa's practice includes the representation of community-driven companies, e-commerce players, as well as counseling start-ups.
Main Areas of Practice
Public Law & Regulatory: The firm has expertise in procurement and government contracts, concessions, permissions and authorisations, expropriation and administrative easements, sanctioning proceedings, misconduct actions, anticorruption law etc. The firm represents clients in infrastructure related matters, particularly regarding energy, oil and gas,
sanitation, harbours and airports, railways and mining.
Compliance: Provides assistance in the development and implementation of compliance programs to respect national and international requirements. The team deals with: providing support to companies in the creation of ethics and conduct committees, preparation of legal risk evaluations, creation and management of channels to report potential non-conformities, offering training and communication, monitoring selfassessment and remediation projects, participating in inquiries and/or assessing non-conformity cases.
Consumer & Product Liability:The firm manages strategic lawsuits involving consumer rights, such as collective actions. Experience includes handling public civil inquiries and strategic administrative cases filed by consumer protection and defense authorities. The team handles product liability lawsuits and recall campaigns. The area advises clients on consumer internal policies.
Corporate & M&A: The firm handles all matters related to a company's day-to-day corporate and governance routines. Attorneys take part in several transactions including mergers and acquisitions, shareholder agreements, and due diligence procedures. On the contractual side, the team negotiates and drafts commercial, distribution and agency agreements. The corporate team works with related practice areas, such as real estate, timberland investment and agribusiness.
Corporate Criminal: The area covers corporate criminal issues from a truly multidisciplinary angle. The team assists natural and legal persons regarding criminal matters during criminal investigations and in lawsuits before federal and state courts. This area's deep involvement in each case and the technical knowledge of the team guarantee quick responses and efficient solutions in all stages of the criminal process.
Dispute Resolution: Arbitration & Mediation: The team handles domestic and international mediations and arbitrations, arbitral letters, challenging and annulment of arbitral awards, recognition and enforcement of foreign arbitral awards. Advises clients in the negotiation and drafting of arbitral clauses. Team members also act as arbitrators and mediators.
Dispute Resolution: Litigation: The firm has experience in the prevention and resolution of complex litigation in the administrative and judicial spheres, representing clients before all courts. It also cooperates with clients in the definition of strategies to reduce litigation, and advises them in accordance with the needs of their businesses.
Environmental & Sustainability: The firm provides consultancy services regarding compliance with environmental legislation, analysing possible opportunities arising from legal benefits. The team also assists with environmental, administrative and legal proceedings, including monitoring civil inquiries and public civil actions, negotiating settlements with public authorities, and providing assistance with licensing.
Intellectual Property & Entertainment: The firm advises clients on issues related to trademarks, brands, franchises, copyright law, domain names, industrial design, know-how, business secrets, software, unfair competition, e-commerce, corporate name disputes, trade-dress, biotechnology, cultivation, genetic patrimony access (CGen), and all related areas, including application and protective measures. It assists clients in matters related to the recording and audiovisual industry, events, online content providers, TV broadcasters, advertising agencies, copyrights, image and voice rights, sponsorships, advertisements and branded entertainment.
Labour: The team acts in litigation cases and in consultancy. Experience includes managing the relationship with union entities and negotiating collective agreements. The team deals with due diligences and the management of financial liabilities, and reviews HR proceedings. Also in its purview is the drafting of contracts, internal policies and codes of conduct, and conducting in-company training sessions on labour-related matters.
Restructuring & Insolvency: Regularly assists and represents debtors and creditors involved in judicial and extrajudicial restructuring, bankruptcies and in the extrajudicial liquidation of companies. Acts in the restructuring of debts, negotiating with debtors and creditors, as well as in the sale or acquisition of companies and/or distressed assets.
Tax: The firm offers a wide range of tax consultancy and litigation services at the federal, state and municipal levels, including issues such as social security contributions, operation restructuring, tax benefits, mergers and acquisitions,
tax replacements, transfer pricing and due diligences, as well as the legislative process. The team is recognised for its expertise in customs law, analysing foreign trade taxation, tax classifications, among others.
Wealth and Succession Planning: The team advises on estate and succession planning for Brazilians and foreigners to organize, enhance, and protect their assets, both in Brazil and abroad. The firm has vast experience in leading projects with a focus on planning strategies to minimize economic risks, aiming to identify the best available structures and to implement the plan to achieve asset protection, wealth preservation and organization, as well as tax and succession efficiency. It also advises individuals and family businesses, including the support for family offices since their inception, through family governance documents such as family contracts, wills, trusts, as well as shareholder agreements and other corporate organization documents. The team has multidisciplinary expertise in areas such as Succession, Family, Tax, Corporate, Real Estate, and Intellectual Property Law.
Staff Figures
Other fee-earners : 107 Total staff : 186 Partner : 24
Languages
English Spanish Chinese (Mandarin) Portuguese
Memberships
Chambers and Partners Leaders League Law Firm Alliance International Council for Commercial Arbitration The Legal 500
Other
Contacts : 18
Diversity
Promoting a diverse environment with respect for differences is an essential trait of Souto Correa's institutional culture.  The firm Diversity Committee was created in 2017 as part of the firm's governance structure and has received several awards and recognitions. Souto Correa's diversity committee benefits from the collaboration of 30+ professionals in the firm who voluntarily serve as "Ambassadors of Diversity" and provide internal support to the diversity team on different arrays of mindfulness such as gender, color, people with disabilities and LGBTQ+ to ensure effective policies towards a more diverse environment.
Among Souto Correa's Diversity Committee and firm Diversity Ambassadors' achievements are: promotion of several events to increase awareness, dissemination of readings and literature for a better understanding of diversity-related issues, monitored increase of diversity among partners, associates and professionals, gathering and analyzing internal firm data on diversity issues, sponsoring of Law School program and professional courses to create new opportunities to those in need of financial aid, recommending implementing tools manage unconscious biases in hiring processes, career advancement and evaluation. Diversity is one of the firm's corporate governance principles and part of the firm's core values.
Respecting differences is an essential trait of our institutional culture. Souto Correa has formalized its commitment to diversity by creating a specific committee in 2017 as part of the firm's governance structure. The establishment of a group focusing on diversity seeks to align the firm with corporate governance principles and to further materialize one of the firm's core values, which is "focus on people, they are a means and an end onto themselves".
Souto Correa's Diversity Committee main goals are to collect and gather internal firm data on gender, race, and LGBT+ in addition to finding tools to deal with issues such as unconscious biases in hiring processes, career advancement and evaluation. Additionally, the group seeks to promote measures to increase diversity, raise awareness about the issue and promote respect for differences within the firm.
The firm also has a voluntary mentoring program for its junior associates to encourage their professional development. For 36 months (during the estimated time for progression from junior to mid-level), the attorneys benefit from regular meetings with senior associates to plan their careers as well as help them better understand the inner workings of Souto Correa and its culture.
The firm's overall retention is high and as relates to the retention of female lawyers, Souto Correa has an official maternity program. The program has clear rules on compensation (monthly and bonus) so that the associate can have peace of mind when planning their family and career. The expecting or adopting mother has guaranteed certain payments at the time of her leave, so she is duly compensated. Further, any time taken away from the office is in no way deducted or computed for bonus and evaluation purposes.
Moreover, also talking about retention tools, the team has great flexibility in the organization of its working time to enable them to meet personal commitments not only related to parenthood, but also from differentiated options in the career, such as an academic degree or pro bono activities.
Top Tier Firm Rankings
Firm Rankings