Firm Profile > Lopez & Asociados Abogados > Bogota, Colombia
Lopez & Asociados Abogados
Offices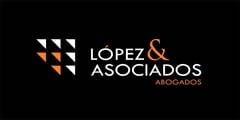 Lopez & Asociados Abogados
CALLE 70 # 7-30 PISO 6
BOGOTÁ
Colombia
Lopez & Asociados Abogados > The Legal 500
Rankings
Labour boutique Lopez & Asociados Abogados is 'always at the forefront of issues', praised for the quality of its services during the pandemic and for its international connections through its place in employers' counsel alliance L&E Global. The firm advises clients from the transport, oil and gas, technology, finance, retail and telecoms sectors. Managing partner Juan Pablo López is an 'energetic leader' highlighted for his 'considerable experience', particularly in the financial sector. Fellow practice head Angélica María Carrión has concentrated on emergency measures for clients during the pandemic, such as teleworking and compliance with global policies. Labour relations head Rocío Lagos specialises in collective bargaining, advising companies on their dealings with trade unions, with labour relations associate Manuel Germán Torres focusing on the infrastructure and security sectors. Co-practice head Alejandro Castellanos and associate Ismael Orlando Babativa take on litigation and judicial representation, while fellow co-head Ana María Rubiano provides labour law consultancy. The practice is supported by associate Diego Francisco Leal, who leads the knowledge unit.
Practice head(s):
Juan Pablo López Moreno, Angélica María Carrión Barrero, Alejandro Miguel Castellanos López, Rocío Lagos Prieto, Ana María Rubiano Delgado
Testimonials
'Lopez & Asociados provide outstanding quality in their work and it is delivered in a timely manner. The lawyers working at the firm have very good experience and solid knowledge of labour and employment law.  The firm's partners have very solid experience and are well recognised in Colombia.'
'Juan Pablo Lopez is an excellent lawyer with considerable experience advising employers in union matters and other labour law matters, he has broad experience advising different sectors of the economy, including the financial sector in which he advises a vast majority of entities.'
'Alejandro Castellanos has an outstanding litigation practice, which gives the firm an important perspective on court precedents.'
'Angelica Carrion is an excellent lawyer in individual matters providing day-to-day advice to clients.'
'The most important innovation is their alliance with L&E Global, which has contributed to the internationalisation of the firm and the standardisation of the quality of their services. During the Covid-19 pandemic the firm did not interrupt its services and their quality was not affected by the situation, they continuously offered seminars and symposiums advising employers about the latest regulations and resolving the different inquiries that attendees had. Additionally, it is important to mention that Lopez Asociados has been working hard on diversity matters and has a majority of female lawyers and partners.'
'It is a firm with a work team that is close to the client and has a lot of experience in handling labour issues. Indeed, it compares favourably with the teams of the best law firms in the country.'
'I emphasise their closeness to the client and their unconditional collaboration. Their customer service is very good. The key figures for us, are: 1. Juan Pablo López, and 2. Manuel Germán Torres.'
'As a consequence of the pandemic, they established informative bulletins with relevant and updated information for their clients.'
'It is unique due to its great knowledge in all labour matters and the preparation of all its lawyers. They are strong in all the issues they handle, there are no shortcomings or gaps, each speciality is managed by experts who have the best knowledge in the country, starting with their partner Juan Pablo Lopez.'
'I work with the entire firm, doctors Juan Pablo Lopez and Alejandro Castellanos as partners. In each specialised topic I work with Dras Rocio Lagos, Ana Maria Rubiano, Maria Teresa Gonzalez, Monica Sierra, Heidy Jimenez, Dr Camilo Fonseca and many more. All these people have not only the best knowledge, but a human and service quality like no other firm in the country. It is difficult to find this mix and it is what makes this firm unique and successful. We started with them in 2008 and we have never considered exploring another or changing, on the contrary every year we convince ourselves that we could not be with anyone better.'
'There's no one like them. They are always at the forefront of issues, they use an informative bulletin with the latest labour regulations, which is sent to their clients and they keep us up to date on everything. In my opinion they have no comparison with any office in the country.'
'It is a team strongly focused on providing their clients with an integral view of labour matters in the context of business, offering solutions that are practical and customised. Juan Pablo Lopez is an energetic leader who  transmits confidence and close advice to every client. I'd also note Javier Daza and Angelica Carrión.'
'The studies and research conducted by the team have become a source of knowledge and expert insight for clients, colleagues, authorities.'
Key clients
Porvenir (Grupo Aval)
Claro (America Movil)
Colombia Telecomunicaciones (Movistar)
General Motors Colmotores
Laboratorios Baxter
Huawei Technologies Colombia
Weatherford Colombia
Colfondos (Grupo Habitat)
Productos Quimicos Panamericanos
Citibank
Nutresa
Air-E
DirecTv (AT&T)
Colmédica (Banmedica Group)
Cerro Matoso-South 32
Inteconexión Electica
Financiera de Desarrollo Nacional
Refinería de cartagena (Reficar)
Lopez & Asociados Abogados >
Firm Profile
With participation at the Colombian legal market since 2005, López & Asociados is a firm devoted to practicing labour law and social security law. We focus on consulting work and representing companies, and do so by aligning ourselves with the strategic vision of our clients. We have a team of well-prepared lawyers, with the strongest academic credentials in the country, most of them acting as professors at the most respected law schools and universities in Colombia.  Our team comprises more than 160 people. Duly qualified and trained professionals, ready to provide top quality services to you.
López & Asociados is a labour boutique that rivals all others in terms of depth of understanding, commitment to its client, profound knowledge of the impact of labour issues in the wellbeing of its clients.  Its standing in the business community is of the highest level and it is routinely sought out to deal with those labour issues which have the most impact on operations and strategy. The Firm  strives to offer innovative approaches to labour problems, such as trying to anticipate potential conflicts through the analysis of the environment and the impact of corporate plans of labour relations. Also provides a broad range of services in the labour and employment area, which include general advice, litigation and labour issues that affect a company´s structure and internal policies.  We have a particularly strong expertise in collective bargaining where we have been recognised market leaders for several years. López & Asociados advises key clients across a wide range of industry sectors, including airlines, oil and gas sector, massive transport, technology, financial services, retail and telecommunications.  We advise both national clients as well as multinationals with local offices. López & Asociados has an active role in the main issues concerning labour relations and takes a proactive approach with its clients concerning them.  For example, we are currently active in training our clients in all issues relating UGPP* as the claims made run in the hundreds of thousands of dollars. We offer a tailored made and personalised advice, designed to specifically address the needs of our clients depending on the sector or industry of the economy where they operate.
Areas of Practice:
Labour Consulting: Consulting work (Hiring and remuneration structures, Disciplinary procedures, etc), Personal labour matters (Representation before the Ministry of Labour and other administrative proceedings) and migratory services.
Labour Planning: Labour relations – Workers & Unions (Collective bargaining), Ministry of Labour and Control Agencies (Administrative proceedings and imposition of penalties);  Corporate structure (Levels of compliance with internal and external regulations);  Labour Optimization and Planning (optimization and diagnostics, Labour Planning, Relationship making – structure and analysis,  Labour environment and labour conflict risks, , etc). Unit of knowledge (Environment Analysis- Trends of public policies in labour matters, Effects of those policies in specific niches of your business, etc.-  and Training Activities)
Representation in Court and Litigation: Regular Labour Courts (Regular and Special proceedings), Administrative Contentious Courts (Nullity and reinstatement of rights actions), Constitutional Court (Special injunction actions, Constitutional Court proceedings)
 * the Colombian Pension and Payroll Contributions Management Agency
Lawyer Profiles
| Photo | Name | Position | Profile |
| --- | --- | --- | --- |
| | Angélica María Carrión Barrero | Angélica María is in charge of the Firm's labour counselling area, with… | View Profile |
| | Alejandro Miguel Castellanos López | Alejandro is responsible for the litigation and judicial representation area. His ability… | View Profile |
| | Mrs Rocío Lagos Prieto | Rocío is the Leader of the Labour Relations group. With over 13… | View Profile |
| | Mr Juan Pablo Lopez Moreno | The managing partner of the firm, responsible for the organization and labour… | View Profile |
| | Ana María Rubiano Delgado | Ana Maria Rubiano is leader in the labour law consulting area. She… | View Profile |
Staff Figures
Other fee-earners : 103
Languages
English Spanish
Memberships
IBA (International Bar Association)
Other
Partners : 5