Lopez & Asociados Abogados > Bogota, Colombia > Firm Profile
Lopez & Asociados Abogados
Offices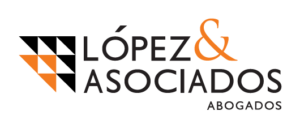 Lopez & Asociados Abogados
CALLE 70 # 7-30 PISO 6
BOGOTÁ
Colombia
Lopez & Asociados Abogados > The Legal 500
Rankings
Labour boutique Lopez & Asociados Abogados is 'always at the forefront of issues', praised for the quality of its services during the pandemic and for its international connections through its place in employers' counsel alliance L&E Global. The firm advises clients from the transport, oil and gas, technology, finance, retail and telecoms sectors. Managing partner Juan Pablo López is an 'energetic leader' highlighted for his 'considerable experience', particularly in the financial sector. Fellow practice head Angélica María Carrión has concentrated on emergency measures for clients during the pandemic, such as teleworking and compliance with global policies. Labour relations head Rocío Lagos specialises in collective bargaining, advising companies on their dealings with trade unions, with labour relations associate Manuel Germán Torres focusing on the infrastructure and security sectors. Co-practice head Alejandro Castellanos and associate Ismael Orlando Babativa take on litigation and judicial representation, while fellow co-head Ana María Rubiano provides labour law consultancy. The practice is supported by associate Diego Francisco Leal, who leads the knowledge unit.
Practice head(s):
Juan Pablo López Moreno, Angélica María Carrión Barrero, Alejandro Miguel Castellanos López, Rocío Lagos Prieto, Ana María Rubiano Delgado
Testimonials
'Lopez & Asociados provide outstanding quality in their work and it is delivered in a timely manner. The lawyers working at the firm have very good experience and solid knowledge of labour and employment law.  The firm's partners have very solid experience and are well recognised in Colombia.'
'Juan Pablo Lopez is an excellent lawyer with considerable experience advising employers in union matters and other labour law matters, he has broad experience advising different sectors of the economy, including the financial sector in which he advises a vast majority of entities.'
'Alejandro Castellanos has an outstanding litigation practice, which gives the firm an important perspective on court precedents.'
'Angelica Carrion is an excellent lawyer in individual matters providing day-to-day advice to clients.'
'The most important innovation is their alliance with L&E Global, which has contributed to the internationalisation of the firm and the standardisation of the quality of their services. During the Covid-19 pandemic the firm did not interrupt its services and their quality was not affected by the situation, they continuously offered seminars and symposiums advising employers about the latest regulations and resolving the different inquiries that attendees had. Additionally, it is important to mention that Lopez Asociados has been working hard on diversity matters and has a majority of female lawyers and partners.'
'It is a firm with a work team that is close to the client and has a lot of experience in handling labour issues. Indeed, it compares favourably with the teams of the best law firms in the country.'
'I emphasise their closeness to the client and their unconditional collaboration. Their customer service is very good. The key figures for us, are: 1. Juan Pablo López, and 2. Manuel Germán Torres.'
'As a consequence of the pandemic, they established informative bulletins with relevant and updated information for their clients.'
Key clients
Porvenir (Grupo Aval)
Claro (America Movil)
Colombia Telecomunicaciones (Movistar)
General Motors Colmotores
Laboratorios Baxter
Huawei Technologies Colombia
Weatherford Colombia
Colfondos (Grupo Habitat)
Productos Quimicos Panamericanos
Citibank
Nutresa
Air-E
DirecTv (AT&T)
Colmédica (Banmedica Group)
Cerro Matoso-South 32
Inteconexión Electica
Financiera de Desarrollo Nacional
Refinería de cartagena (Reficar)
X
Lopez & Asociados Abogados >
Firm Profile
López & Asociados is a team of over 200 professionals oriented to accompany and support its clients in Labour and Employment Law and Social Security Law. 
The law firm advises and represents its clients taking its strategic vision into account to guarantee its satisfaction through its legal solutions. Its service methodology places its clients' needs in the starting point, recognizing its current situation and aligning themselves with their strategic vision. The law firm thus offers relevant solutions in employment, labour and social security legal issues based on its experience and quality. Due to the complexity of Employment and Labour issues, it frequently include economic, social and context solutions, approaching the matters that are brought to its attention. 
Their purpose is their clients' peace of mind in employment and labour law matters, and their job comprises getting involved in their needs. 
López & Asociados understands its clients from their realities and requirements to provide support by working for their objectives and by providing legal and strategic support in the employment and labour law and social security fields.  
They have forged and consolidated their experience in relevant nationwide cases related with employment and labour law and social security issues. López & Asociados is a law firm in Colombia encompassing a recognized team with real-case experience. This knowledge make them efficient for providing their clients with powerful solutions. They have extensive and successful work experience in PostCovid-19 reopening, Employer Substitution, creation of new companies, immigration Advice for Executives, Pension-related cases and private vaccination program.  
Thanks to more than 15 years of experience, they have consolidated a wide portfolio of services intended to meet, in a comprehensive and structured way, the diverse needs of companies in employment and labour law and social security matters. 
López & Asociados services cover: Employment & labour law consulting, representation before judicial and constitutional authorities, accompaniment in procedures, claims and complaints before the ministry of labour, counsel and advice accompaniment in collective bargaining processes, customized analysis on economic and labour environments and benefits, immigration advice, audits, diagnoses and customized labour projects, consulting on optimization processes and strategic labour corporate counselling, labour transformation: analysis, diagnosis and strategic plan, training on labour and social security issues. 
Clients: The firm represents and advises over 533 local ana international clients. 
Services Provided by the office: 
Labour and Employment Advice and Counsel

 

Representation in Trials and Litigation 

 

Representation in legal proceedings, claims and complaints before the Ministry of Labour.

 

Advise, counsel, and support in Collective Bargaining cases

 

Customized Analysis on economic and Labour Environment and Benefits

 
Immigration Advise

 

Audits, diagnoses, and customized Labour Projects

 

Optimization proceedings and strategic Labour Corporate Counselling

 

Labour Transformation: Analysis, diagnosis, and strategic planning.

 

Training on Labour, Employment and Social Security Law issues. 

 
Staff Figures
Other fee-earners : 150
Languages
English Spanish
Memberships
IBA (International Bar Association)
Other
Partners : 5