Castro Barros Advogados > Sao Paulo, Brazil > Firm Profile
Castro Barros Advogados
Offices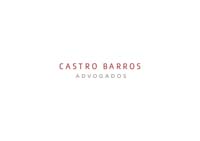 Castro Barros Advogados
RUA DO ROCIO, 291 - 11TH FLOOR
SÃO PAULO, SP, CEP 04552-000
Brazil
Castro Barros Advogados > The Legal 500
Rankings
Castro Barros Advogados is highlighted for its 'great capacity in litigation' and 'very thorough and accurate advice'. The firm is a popular choice with shipowners, insurers, reinsurers and port operators. The versatile team handles the full spread of contentious and non-contentious issues, including shipbuilding and charter party contracts, as well as advising on regulatory matters. The team is also well versed in cross-border wet and dry shipping disputes. Olympio Carvalho leads the department, and has strong connections to the industry, both at home and abroad. Other key members of the team include highly rated associate Camilla Werneck and Alexandre Espínola Catramby, who also has a good name for related litigation matters.
Testimonials
'Extensive experience with other players in the shipping industry. The firm has always made more than one professional available and with this the discussions advanced more quickly.'
'Great capacity in litigation and international experience. High quality professionals, with very well prepared professionals. Great knowledge of the peculiarities of the navigation market. Excellent customer service.'
'Castro Barros are able to provide very thorough and accurate advice. Straight to the point and very practical.'
'Olympio Carvalho – he provides prompt, well thought out advice.'
'Camilla Werneck excels in the team, always proposing great solutions to our problems.'
'Alexandre Catramby is a great litigator, with experience in maritime processes.'
Key clients
Brasbunker Participações
Mizuho Sangyo
Navigators Syndicate 1221 at Lloyd's
Golar Spirit UK
Daiichi Chuo Kisen Kaisha
Norte Marine Indústria, Reparos e Operações Fluviais
Canpotex Shipping Services
Export Import Bank of India
Fugro Brasil Serviços Submarinos e Levantamentos
MUFG Bank – The Bank of Tokyo-Mitsubishi UFJ
Shipowners P&I Club
Work highlights
Representing Canpotex in a lawsuit brought by RSA Royal & Sunalliance Brazil (a cargo insurer, currently Seguros Sura) in relation to an alleged cargo shortage.
Acting as Brasbunker's counsel in seven of its largest charter-related lawsuits against Petrobras.
Representing Mizuho in a lawsuit brought by Chubb Brazil related to damage to cargo arising from a shipping accident in Singapore.
Castro Barros Advogados fields a team of highly experienced lawyers with deep knowledge of complex restructurings and judicial insolvencies. Led by Alexandre Espínola Catramby, the team is popular with major creditors. It regularly represents the interests of leading banks, funds and investors, on some of Brazil's most high-profile restructurings and bankruptcies - Oi and Odebrecht being two recent examples. Dispute resolution is a key strength, with senior partner and litigation head José Augusto Leal adding significant weight on this front.
Practice head(s):
Alexandre Espínola Catramby
Testimonials
'Creative solutions, well-structured documents and an excellent business and technical capacity differentiate the restructuring practice, which achieves excellent results.'
'The office has a team of lawyers trained and engaged with the needs of clients, making the service very good quality.'
'Alexandre Catramby is the partner responsible and is always present, bringing tranquility to the client.'
Key clients
Banco Plural
Banco Modal
Banco BTG Pactual
JP Morgan
Polo Capital Management
Haitong Banco de Investimento do Brasil
Enforce Gestão de Ativos
Hewlett-PackardEnterprises Financial Services
Fundação Petrobras de Seguridade Social – Petros
RB Capital Companhia de Securitização
Work highlights
Representing several foreign bondholders in the court-supervised restructuring of Oi Group.
Assisting Haitong Banco de Investimento do Brasil  and HP Financial Services Arrendamento Mercantil in a complex R$120m credit recovery dispute against Inepar Group.
Advising Fundação Petrobras de Seguridade Social / Brasil Plural Recuperação de Crédito Fundo de Investimentos Multimercado Crédito Privado in a R$50m credit recovery case against Alutech.
Castro Barros Advogados has a versatile practice that comes highly recommended by clients for its consulting and litigation advice. The team is especially well known for its advice to the telecoms and retail sectors. Cross-border tax planning and transfer pricing also feature prominently in its agenda. Tax litigation head André Gomes de Oliveira is noted for his 'great experience in the most diverse themes of law'. Partners such as Daniela Alves Portugal Duque Estrada are also highlighted for their disputes work, while Gabriel Manica Mendes de Sena is active in contentious and non-contentious indirect tax matters. Recently promoted partner Leandro Canarim and senior associates Patrícia Varela and Thiago Motta also receive praise.
Practice head(s):
André Gomes de Oliveira; Daniela Duque Estrada; Gabriel Manica; Leandro Canarim
Testimonials
'Its tax team is a complete team capable of advising the client both in corporate restructurings involving domestic and international vehicles, as well as in large tax conditions, accounting issues, audits, projects for new businesses, etc. It's impossible not to feel safe with the solidity and technical quality of the work they present.'
'The office has significant experience in the area of telecommunications, which enables them to propose innovative solutions for issues of high complexity.'
'Differentiated office and hands-on partner. It has been by our side for years and has always maintained the same service excellence, including bringing several theses that have become successful in the company.'
'Gabriel Manica: Incredible technical knowledge, always well articulated in complicated situations, bringing new ideas.'
'Andre Gomes de Oliveira has great experience in the most diverse themes of law, especially taxation. He has extensive knowledge in industry and is committed to success in the demands of his clients.'
'Thiago Motta is a senior lawyer and a sharp writer of high-quality and excellent legal opinions in supporting taxation and accounting for corporate reorganisation.'
'Patricia Varela: technically impeccably, didactic, efficient and organised.'
'Leandro Canarim: technically impeccable, coherent, efficient and extremely close to the client.'
Key clients
Oi
União de Lojas Leader
Intertek do Brasil
AbrilComunicações
Tim
Olympus
Nutreco
Essilor
Casa e Vídeo
Total Express
Work highlights
Assisted Casa e Vídeo in the filing of a mandamus action against the State Attorney General involving the payment of taxes in installments, which was canceled in the context of the Covid-19 pandemic.
Provided assistance to ABRIL in the filing of a declaratory suit to obtain recognition of its right to include new outstanding federal tax debts in the special installment payment programme for companies in court-supervised reorganisations.
Advising TIM in a mandamus action filed by the company aiming at the cancellation of debts involving estimated payments of corporate income taxes (IRPJ and CSLL).
The 'extremely competent and innovative' litigation team at Castro Barros Advogados handles an array of mandates, but particularly excels in high-stakes credit recovery lawsuits and corporate and commercial disputes. José Augusto Leal is proficient in contentious matters arising from financing transactions. Alexandre Espínola Catramby also regularly acts for financial market players; other areas of expertise include commercial and public law disputes. Recently promoted partner Rodrigo Gonçalves Lima de Mattos specialises in credit recovery, while Olympio Carvalho is the name to note for shipping and transport cases. Marco Deluiggi is the contact in São Paulo for insurance claims.
Testimonials
'Successful representation in the enforcement of an arbitral award against a state-owned entity. Pragmatic, easy to deal with.'
'Olympio Carvalho is highly experienced, focused, and goal-oriented.'
'The litigation team is extremely competent, innovative and capable of devising interesting strategies for clients, always focused on achieving quick results.'
'Alexandre Catramby is the partner in charge of the litigation area, with experience in civil law and civil procedure that place him in a privileged position in relation to his competitors.'
'Rodrigo Mattos is a senior staff attorney with robust legal knowledge and impeccable writing. Jose Augusto Leal has experience in complex litigation and is highly  knowledgeable of business law.'
'The firm has a team of professionals who are prepared and dedicated to the client. I highly recommend the work of Olympio Carvalho, whose expertise and procedural skills contribute favourably to our performance.'
'The team has vast technical knowledge and extremely qualified lawyers. Alexandre Catramby stands out in the team; he always comes up with optimal solutions to address our problems.'
Key clients
J.P. Morgan
Hewlett-Packard Enterprises Financial Services
Banco BTG Pactual
Renault do Brasil
Pentágono Distribuidora de Títulos e Valores Mobiliários
União de Lojas Leader
Brasbunker Participações
Editora Abril
Banco Modal
LafargeHolcim
Work highlights
Representing Haitong and HPFS in lawsuits against IESA and other companies of the Inepar Group.
Representing investors in a dispute related to Odebrecht's judicial restructuring.
Acting for Renault in a dispute against a car dealer involving R$80m.
With a long history in the Brazilian market, Castro Barros Advogados has developed notable expertise in the corporate area. Recently, it has assisted in a number of corporate restructurings, investments and acquisitions, and it is also equipped to advise on non-transactional corporate and commercial matters. In the context of the Covid-19 pandemic, the firm joined and advised Covid Radar, a group of companies organised to face the challenges brought by the virus in Brazil. Highly regarded corporate partner Helen Valente Figurelli 'always proposes great solutions'. Other standout partners in the team include corporate, competition and regulatory law expert Anna Cecilia Rostworowski da Costa Buff and corporate, M&A and project finance specialist Guilherme Tepedino Hernandez. Fernanda Alves Wolf left the firm in March 2020 to join Abril Comunicações.
Practice head(s):
Anna Cecilia Rostworowski da Costa Buff; Helen Gaudio Valente Figurelli; Guilherme Tepedino Hernandez
Testimonials
'The CBA corporate and M&A team is agile and efficient, with flexibility to deal with highly complex issues and with the most operational issues, but which can have a relevant impact on a structured operation, always with quality and promptness.'
'Helen Valente is a partner in the area in the RJ office with comprehensive interdisciplinary knowledge and firm negotiation position. She counts on Guilherme de Oliveira Santos for solid technical support.'
'The team has vast technical knowledge and has highly qualified lawyers to meet the demands.'
'Helen Valente Figurelli stands out in the team, always proposing great solutions to our problems.'
Key clients
Seedcorp HO Produção e Comercialização de Sementes
Brasbunker Participações
Marsh Corretora de Seguros
Brasilor Comércio de Produtos Ópticos e Participações
Eurofins do Brasil Análise de Alimentos
O Estado de S. Paulo
Pestana Hotel Group – Brasturinvest Investimentos Turísticos
União de Lojas Leader
Casa & Vídeo Rio de Janeiro
LegionGroup
Abril Comunicações – Em Recuperação Judicial
Reed Exhibitions Alcântara Machado
Work highlights
Advised Abril Comunicações, part of a traditional print and digital media group in Brazil, on the implementation of a restructuring process of major aspects of its corporate structure.
Provided advice to both the seller and buyer on the management buyout of União de Lojas Leader (ULL), a Brazilian retail chain.
Provided legal assistance in the implementation of an indirect investment in Fertimar Mineração e Navegação.
Castro Barros Advogados >
Firm Profile
Established in 1953, Castro Barros Advogados is one of Brazil's most respected law firms. With offices in Rio de Janeiro, São Paulo and Brasilia, Castro Barros has a broad client base, including Brazilian and multinational clients, private and governmental entities, in all sectors of the economy. The firm represents clients in all areas of business law in Brazil, working in transactional, regulatory and litigious matters.
Main areas of practice (more detailed information can be found at the firm's website castrobarros.com.br)
Agribusiness: Castro Barros advises clients in various aspects of agribusiness, such as purchase and lease of equity stakes and assets, assistance to foreign investors in the agricultural sector, negotiation of contracts such as licensing and production agreements, and securitization of agricultural receivables.
Arbitration and litigation: The firm represents local and foreign clients in disputes involving domestic and cross-border matters.
Banking: Castro Barros advises in domestic and cross border financial transactions, such as facility agreements, loans, project finance and leasing of tangibles and intangibles.
Business contracts: Our team advises national and foreign clients across different industries in the draw-up and/or negotiation of contracts related to their business activities.
Capital markets: Castro Barros assists local and foreign investors in the organization and management of investment funds in Brazil, also advising in asset acquisition, debt restructuring, financing, securitization, regulatory matters and representing the clients before Central Bank of Brazil and the Brazilian SEC.
Compliance: Castro Barros assists in anticorruption due diligences, risk assessments, internal investigations and data analyses, development of codes of conduct as well as the implementation and supervision of compliance programs.
Corporate and M&A: The firm assists clients in incorporating legal entities (including non-profit organizations), shareholders' agreements, joint-ventures, also representing clients before the Brazilian SEC. Castro Barros has a strong M&A practice, including the drafting and negotiation of all related documents, and assisting in post-closing activities, such as service agreements, executive compensation and non-compete covenants.
Environmental: Castro Barros advises on environmental licensing, risk assessment, compensation programs, investigations, administrative proceedings and public civil actions.
Information technology: The firm assists the clients in many aspects of the ever-evolving IT market, especially in matters relating to the digital economy.
Insurance and reinsurance: Castro Barros advises clients in setting up insurance and reinsurance companies in Brazil and the regulatory aspects, also drafting policies, agreements and other documents, indemnity and liability limitation and representing clients before regulatory bodies and in disputes arising from insurance and reinsurance.
Labor: The firm advises in all areas of labor relations and corresponding social security issues, among them the implementation of incentive and voluntary downsizing programs, profit sharing collective bargaining and stock option plans, as well as in litigation and labor investigations.
Maritime: Castro Barros assists in transactions and litigation involving both civil and military vessels and shipping operations, such as incorporation of Brazilian shipping companies, registration of ship owners, construction, acquisition and registration of vessels, charter contracts and marine insurance, maritime casualties, impoundment and mortgages, collection of debts and assistance to offshore industry suppliers.
Oil and gas, energy and mining: Castro Barros advises in both upstream and downstream activities to energy companies and service providers.
Public law, project finance and regulatory: Castro Barros advises local and foreign companies and local governments in the private operation of infrastructure projects (concessions, public-private partnerships, privatizations, etc). The firm also has broad experience in advising clients in all aspects of government procurement.
Real estate: Castro Barros assists local and foreign companies, investment funds, financial institutions, construction companies, etc in all aspects of the local  real estate market.
Tax: The firm assists in the analysis of the taxes and other levies charging directly and indirectly on domestic and foreign companies' activities, as well as on transfer pricing, restructuring and planning of complex financial and commercial transactions. It also assists foreign clients in evaluating the tax aspects of importing products and services, including those of transfer of technology and know-how and on the development of the tax planning structures not only in Brazil, but also involving more than one jurisdiction.
International work: Castro Barros maintains a close relationship with very prestigious law firms all over the world and the firm's members often act as expert witnesses in Brazilian law in disputes held abroad.
Languages
Portuguese English French Spanish Italian Russian