Firm Profile > Castro Barros Advogados > Rio de Janeiro, Brazil
Castro Barros Advogados
Offices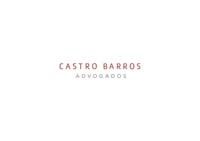 Castro Barros Advogados
AV. RIO BRANCO 110 -14TH FLOOR
RIO DE JANEIRO, RJ, CEP 20040-001
Brazil
Castro Barros Advogados > The Legal 500
Rankings
The experienced creditor-side practice at 
Castro Barros Advogados
 has represented clients in some of Brazil's largest restructurings. The team, which is led by
Alexandre Espínola Catramby
, has good expertise in court-supervised restructuring and bankruptcy proceedings, and represents several major domestic and international corporates, banks and investment funds.
Practice head(s):
Testimonials
'A very professional and motivated team with a very close relationship with the client, supporting all matters in a very dedicated way.'
Key clients
Banco Plural
Banco Modal
Banco BTG Pactual
J.P. Morgan
Polo Capital Management
Haitong Banco de Investimento do Brasil
Enforce Gestão de Ativos
Hewlett-Packard Enterprises Financial Services
Fundação Petrobras de Seguridade Social – Petros
RB Capital Companhia de Securitização
Tax Tier 4
Castro Barros Advogados offers a full-service tax practice to its clients, many of which operate in the telecoms, media, retail and technology sectors. This incorporates high-end consulting and litigation support on direct and indirect taxation, including transfer pricing queries and the structuring of corporate transactions. Key members of the team include André Gomes de Oliveira, Daniela Alves Portugal Duque Estrada and Gabriel Manica Mendes de Sena.
Practice head(s):
Key clients
TIM
IRB-Brasil Resseguros
Casa e Vídeo Rio de Janeiro
Abril Comunicações
Oi
H Stern Comércio e Indústria
Johnson Controls
White Martins
Essilor Brasil
Castro Barros Advogados' corporate team operates from the firm's Rio de Janeiro and São Paulo offices; in M&A, the team commonly represents buyers, though it has also grown its seller-side caseload. Anna Cecilia Rostworowski da Costa Buff's practice spans corporate, competition and regulation; Helen Gaudio Valente advises on M&A, project finance and contracts; and Fernanda Alves Wolf has knowledge of corporate, contracts, judicial recovery and capital markets law.
Practice head(s):
Key clients
Seedcorp HO Produção e Comercialização de Sementes
Brasbunker Participações
Marsh Corretora de Seguros
Brasilor Comércio de Produtos Ópticos e Participações (EssilorLuxxotica)
Eurofins do Brasil Análise de Alimentos (Eurofins Group)
SA O Estado de S Paulo
Pestana Hotel Group – Brasturinvest Investimentos Turísticos
União de Lojas Leader
Casa & Vídeo Rio de Janeiro
SOS Global Express
Domino's Pizza – RP1 Restaurantes
Ibereólica Renováveis do Brasil
CVRJ Participações (Legion Group)
Cavalry Investimentos EIRELI
Abril Comunicações (em recuperação judicial)
Reed Exhibitions Alcântara Machado (RELX Group)
The disputes team at Castro Barros Advogados covers commercial, banking, and corporate disputes. José Augusto Leal focuses on commercial and corporate litigation, demonstrating extensive experience in cases involving financial services-sector clients. Credit recovery is an area of expertise for Alexandre Espínola Catramby, while Marco Deluiggi specialises in corporate and insurance disputes. Olympio Carvalho is proficient in cross-border matters, as well as in the resolution of conflicts concerning the transport sector.
Practice head(s):
Testimonials
'The team understands your needs and work with high level legal technique.'
'Castro Barros has a group of experienced lawyers, who can think and develop several alternatives to win a case. Their petitions are not only clear and easy to read, but also short and complete.'
'Olympio Carvalho is recommended for his technical ability, availability and friendly relationship.'
'Alexandre Catramby (partner) and Rodrigo Mattos (senior associate) are fast, smart and always available to discuss a case or situation, even if they are not our lawyer in a case.'
Key clients
J.P. Morgan
Hewlett-Packard Enterprises Financial Services
Banco BTG Pactual
Renault do Brasil
Banco Modal
União de Lojas Leader
Brasbunker Participações
Editora Abril
Fundação Petrobras de Seguridade Social – Petros
Forever Living Products Brasil
The strong labour team at Castro Barros Advogados is recommended by clients for its litigation and consulting expertise. Valéria Wessel Souza Rangel de Paula is one of the firm's main points of contact, with good experience in administrative and judicial employment disputes. The team regularly advises clients in the financial services, energy and construction sectors.
Practice head(s):
Testimonials
'A high performance team. They are not only up to date in every legal detail involved in the cases they worked with us but also deeply knowledgeable in strategising and implementation of a good and tailor-made plan for each case. Additionally, they have:- great communication flow and speed – incredible capability to produce quality work in short periods of time – deep legal knowledge- very well balanced team in terms of abilities and know-how- outstanding client support.'
'Valéria Wessel Souza Rangel De Paula is a very high quality lawyer with deep knowledge over the labour and employment law and legal system, in either understanding the case and situation to build the strategy and on its implementation. She's very adaptable and has a superb work ethic.'
Key clients
Haitong Banco de Investimentos do Brasil
CBDN – Confederação Brasileira de Desportos na Neve
Level Up
Tectoy
Tivoli Mofarrej São Paulo
Hewlett-Packard Enterprises Financial Services
Casa & Video
Haitong Securities do Brasil Corretora de Câmbio
Legion Group – Cavalry Investimentos Eireli
Essilor International
Bank of Montreal
Castro Barros Advogados is a popular choice for wet and dry shipping disputes. The firm acts for a mix of banks, P&I clubs and maritime services companies in a broad range of claims. The team has also established connections with several leading international shipping firms. The highly rated Olympio Carvalho leads the team, with strong support from well-regarded associate Camilla Werneck. Clients also benefit from the input of other experienced litigators at the firm, including Alexandre Espínola Catramby and insurance specialist Daniela Alves Portugal Duque Estrada.
Practice head(s):
Testimonials
'Castro Barros has an outstanding team. They have a variety of expertise in-house and all professionals are all engaged to understand the client's needs.'
'Castro Barros worked efficiently and provided an excellent advice on a complex marine insurance dispute in Brazil. Their advice was very thorough.'
'Strong knowledge of legal grounds that can support and maintain consistently high quality in the work.'
'Great capability in maritime litigation, and international experience.'
'Olympio Carvalho oversees the shipping team. He's an amiable individual and brilliant lawyer. He's always at hand to advise on a myriad of matters.'
'Camilla Werneck is also brilliant and provides carefully thought out advice.'
'I'd also like to single out Daniela Duque Estrada who is an insurance partner at the firm. Her knowledge of the Brazilian insurance framework is second to none.'
'Alexandre Catramby is a great litigator, with experience in maritime cases.'
Key clients
Brasbunker Participações S/A (Bravante)
Mizuho Sangyo Co.
Navigators Syndicate 1221 at Lloyd's
Golar Spirit UK Limited
Posidonia Shipping
Norte Marine Indústria, Reparos e Operações Fluviais LTDA-EPP
Canpotex Shipping Services
Export Import Bank of India
Fugro Brasil Serviços Submarinos e Levantamentos
MUFG Bank – The Bank of Tokyo-Mitsubishi UFJ
Castro Barros Advogados >
Firm Profile
Established in 1953, Castro Barros Advogados is one of Brazil's most respected law firms. With offices in Rio de Janeiro, São Paulo and Brasilia, Castro Barros has a broad client base, including Brazilian and multinational clients, private and governmental entities, in all sectors of the economy. The firm represents clients in all areas of business law in Brazil, working in transactional, regulatory and litigious matters.
Main Areas of Practice (more detailed information can be found in the firm's website):
Agribusiness: Castro Barros advises clients in various aspects of agribusiness, such as purchase and lease of equity stakes and assets, assistance to foreign investors in the agricultural sector, negotiation of contracts such as licensing and production agreements, and securitization of agricultural receivables.
Arbitration and Litigation: The firm represents local and foreign clients in disputes involving domestic and cross-border matters.
Banking: Castro Barros advises in domestic and cross border financial transactions, such as facility agreements, loans, project finance and leasing of tangibles and intangibles.
Business Contracts:
Our team advises national and foreign clients across different industries in the draw-up and/or negotiation of contracts related to their business activities.
Capital Markets: Castro Barros assists local and foreign investors in the organization and management of investment funds in Brazil, also advising in asset acquisition, debt restructuring, financing, securitization, regulatory matters and representing the clients before Central Bank of Brazil and the Brazilian SEC.
Compliance: Castro Barros assists in anticorruption due diligences, risk assessments, internal investigations and data analyses, development of codes of conduct as well as the implementation and supervision of compliance programs.
Corporate and M&A: The firm assists clients in incorporating legal entities (including non-profit organizations), shareholders' agreements, joint-ventures, also representing clients before the Brazilian SEC. Castro Barros has a strong M&A practice, including the drafting and negotiation of all related documents, and assisting in post-closing activities, such as service agreements, executive compensation and non-compete covenants.
Environmental: Castro Barros advises in environmental licensing, risk assessment, compensation programs, investigations, administrative proceedings and public civil actions.
Information Technology: The firm assists the clients in many aspects of the ever-evolving IT market, especially in matters related to the digital economy.
Insurance and Reinsurance: Castro Barros advises clients in setting up insurance and reinsurance companies in Brazil and the regulatory aspects, also drafting policies, agreements and other documents, indemnity and liability limitation and representing clients before regulatory bodies and in disputes arising from insurance and reinsurance.
Labor: The firm advises in all areas of labor relations and corresponding social security issues, among them the implementation of incentive and voluntary downsizing programs, profit sharing collective bargaining and stock option plans, as well as in litigation and labor investigations.
Maritime: Castro Barros assists in transactions and litigation involving both civil and military vessels and shipping operations, such as incorporation of Brazilian shipping companies, registration of ship owners, construction, acquisition and registration of vessels, charter contracts and marine insurance, maritime casualties, impoundment and mortgages, collection of debts and assistance to offshore industry suppliers.
O&G, Energy and Mining: Castro Barros advises in both upstream and downstream activities to energy companies and service providers.
Public Law, Project Finance and Regulatory: Castro Barros advises local and foreign companies and local governments in private operation of infrastructure projects (concessions, public-private partnerships, privatizations, etc.). The firm also has broad experience in advising clients in all aspects of government procurement.
Real Estate: Castro Barros assists local and foreign companies, investment funds, financial institutions, construction companies, etc. in all aspects of the local  real estate market.
Tax: The firm assists in the analysis of the taxes and other levies charging directly and indirectly on domestic and foreign companies' activities, as well as on transfer pricing, restructuring and planning of complex financial and commercial transactions. It also assists foreign clients in evaluating the tax aspects of importing products and services, including those of transfer of technology and know-how and on the development of the tax planning structures not only in Brazil, but also involving more than one jurisdiction.
International Work: Castro Barros maintains a close relationship with very prestigious law firms all over the world and the firm's members often act as expert witnesses in Brazilian Law in disputes held abroad.
Lawyer Profiles
| Photo | Name | Position | Profile |
| --- | --- | --- | --- |
| | Ms Daniela Alves Portugal Duque Estrada | Practice focused on tax litigation, including as lead counsel in administrative and… | View Profile |
| | Mr Alexandre Espínola Catramby | Practice focused on litigation, especially on civil, business and public law, in… | View Profile |
| | Mrs Helen G. Valente Figurelli | Practice focused on corporate law, M&A, private equity and capital market and… | View Profile |
| | André Gomes de Oliveira | Practice focused on national and international tax planning, advising Brazilian and foreign… | View Profile |
| | Mr Olympio J. M. L de Carvalho e Silva | Head of the maritime and transport law practice of the firm, area… | View Profile |
| | José Augusto Leal | Head of our law firm's Arbitration & Litigation practice. Strong background in… | View Profile |
| | Mr Gabriel Manica Mendes de Sena | Former Member of the Administrative Board of Tax Appeals of the Federal… | View Profile |
| | Mr Guilherme Tepedino Hernandez | Practice focused on corporate law, M&A, project finance and investments, as well… | View Profile |
Languages
Portuguese English French Spanish Italian Russian
Top Tier Firm Rankings
Firm Rankings