Firm Profile > Bragard Abogados > Montevideo, Uruguay
Bragard Abogados
Offices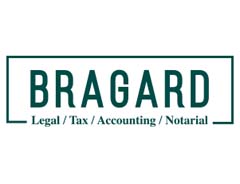 Bragard Abogados
YAMANDÚ RODRÍGUEZ 1321
MONTEVIDEO
Uruguay
Bragard Abogados > The Legal 500
Rankings
Bragard Abogados' banking, finance and capital markets practice continues to gain traction in the local market. It also routinely advises international organisations, with International Finance Corporation and the United Nations Office for Project Services (UNOPS) standing out as trophy clients. Managing partner Jean Jacques Bragard is the key contact and represents a broad mix of industry stakeholders, including funds, banks, capital market issuers and brokers.
Practice head(s):
Key clients
UNOPS (United Nations)
Ualá
República Afap
Sun Partners
Gletir Corredores de Bolsa
ISUSA
IFC (World Bank)
The Winterbotham TrustCompany
CII (BidInvest)
Puente Corredor de Bolsa
MaxValores
Demonstrating 'strong professionalism and knowledge', Bragard Abogados recently acted on diverse mix of construction, insolvency and administrative law issues. The practice was recently boosted by the hires of María Laura Capalbo, who joins as department co-head from Posadas, Posadas & Vecino, and associate Andrea Ramírez, who joins from FERRERE. Managing partner Jean Jacques Bragard is noted for his record in financial arbitration.
Testimonials
'Strong professionalism and knowledge, combined with a human touch.'
Key clients
Fideicomiso Fondo de Tierras
Megal
Nimotil
Kurnata Holdings
The Winterbotham TrustCompany
Bragard Abogados >
Firm Profile
Bragard is a full-service law firm with long-standing experience in handling complex deals and financial matters. From its very beginning the firm has especially focused on banking, finance and capital markets issues; however, nowadays the firm is well recognized and stands out in numerous M&A, corporate, notarial, international tax, litigation and regulatory matters, providing an excellent and unique integral legal service. Working as a team of experienced professionals has seen the firm gain international recognition, leading to its position as one of the leading business firms in Uruguay. Its managing partner Jean J. Bragard is a legal consultant for United Nations (UNOPS) for project finance.
The firm: Bragard was founded in 2011, and it is the result of a partnership with more than 20 years of professional experience. The team consists of high-value professionals with experience in prestigious Uruguayan law firms. The firm is commonly recognized for having an integral view of their clients issues and needs.
Areas of practice
Banking, finance and capital markets: the firm's experience and specialization in banking and capital markets has gained national and international recognition. This is the result of more than 20 years of experience, providing legal and structuring services for all participating agents in the financial market, including financial intermediary institutions, brokers, stock exchanges, investment funds administrators, pension funds, financial and general trusts, among others.
Corporate: the firm actively advises foreign and local companies in relation to deal structures, assessment of acquisition proposals, the performance of superior due diligence procedures or on the implementation of productive strategies for acquirers, sellers or acquisition targets.
International tax: the firm provides international tax planning and assessment services, taking into consideration each case in particular. Services in this area also include advice on nationwide taxation in Uruguay, involving direct taxes (such as income tax and capital tax), indirect taxes (such as valued added tax and excise taxes) and customs duties.
Notarial: the firm incorporated notaries with more than 40 years in the notarial field. It specializes on real estate transactions, both urban and rural, residential and office space, mortgage, trusts, among others.
Infrastructure: Bragard is highly recognized for its wide expertise on infrastructure projects; the firm regularly advises on this type of project, such as construction and engineering complex bidding projects, financial structuring and public-private partnerships, and provides advice to project developers and capital investors, among others.
Litigation: Bragard performs countless activities regarding this topic, from court strategies to arbitration award enforcements. Our professionals are highly experienced in the recognition and execution of sentences and arbitral decisions, in both internal and international commercial arbitrations, as well as in investment arbitrations.
Accounting: Bragard performs accounting, labor, tax and regulatory services.
Lawyer Profiles
| Photo | Name | Position | Profile |
| --- | --- | --- | --- |
| | Ms María Laura Capalbo | Partner of Litigation&Arbitration | View Profile |
Staff Figures
Other fee-earners : 23 Total staff : 43
Other
Partners : 5
Interviews
Jean Jacques Bragard, Managing partner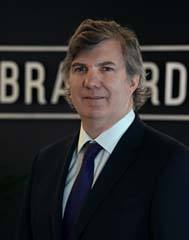 Managing Partner of BRAGARD, a Uruguay law firm (offices in Montevideo & Zonamerica) describes his vision on the successful model of his firm, the growth they are having and the changes that have been made to clients. A striking note is that 70% of their team are women.
What do you see as the main points that differentiate BRAGARD from your competitors?
 Efficiency, added value and strategy. The BRAGARD business model achieves an efficient balance for clients as they receive very high-quality services at a reasonable cost, quickly and with a highly trained team. Without the need for an exaggerated structure of professionals, with a focused hiring process looking for talents with specific skills and experience, with a strong approach to adding value, we have been growing at very interesting rates in the national and international market. We avoid transferring inefficiencies to the client.
Our model focuses on the added value that is provided to the client and not so much on a traditional hourly system. We see that companies are increasingly looking for this type of professional service provider. In addition, we have a comprehensive service proposal that covers legal, accounting, notarial, trust services, a lot of strategy and a solid international network. We are proud to be a sophisticated, principled, diverse and supportive firm. We like to think this is the reason so many of our clients have been loyal to our firm for that many years because we are very sharp on pointing out the risks but always striving to find solutions. Our vision is to collaborate to our clients' growth, so we are always anticipating what makes their business sustainable.
Lastly, our women partners are protagonist in our firm`s leadership.
Which practices do you see growing in the next 12 months? What are the drivers behind that?
Due to the economic and social crisis produced by COVID 19 pandemic and its effects, we estimate that the following types of claims will continue increasing:
Civil disputes for breach of contract
Recovery assets
Bankruptcy proceedings
Arbitration proceedings
International disputes
Related to those claims we focus on bankruptcy proceedings because there are a huge range of companies that are requesting the postponement and/or partial discharge of their debts alleging the application of the Law N° 18.387 (Insolvency Law) which main cornerstone is to obtain the business reorganization for an individual and /or legal entity.
On the other hand, arbitral disputes are growing taking into account the direct effects that the pandemic caused in the juridical proceedings. During certain time Uruguayan Courts were closed and nowadays are opened but working in a slower pace in order to fulfil all the government requirements to assure traceability in this pandemic scenario.
Finally, we could conclude that disputes linked to international cases will considerably increase because of the worldwide effects of Coronavirus.
What's the main change you've made in the firm that will benefit clients?
We hired more professionals with a lot of international experience and strategy. This allowed the firm to deal with transactions and projects of great scope and sophistication and reveals that it is not about having a huge infrastructure or number of people in your team, but to have the best in in each area that can adapt to any circumstances, as it was and is the pandemic. There are large firms that weren't able to reinvent themselves, have been immobilized, or move in a heavy and slow way.
Is technology changing the way you interact with your clients, and the services you can provide them?
Yes. Quite a lot, especially since the pandemic. Our firm already had a business model that relied strongly on technology, therefore some members of the team have been working from home for several years now or even have professionals located outside of Uruguay and that contribute a lot of value.
Nowadays, virtual meetings have become a very efficient way of interaction and saving time otherwise spent in commute. In this first half of 2020, we have successfully completed the due diligence of the most important deal in Uruguay, in a totally remote format,  with a fluid collaboration of participants from teams located in different regions and all thanks to the use of technologies. Finally, technology is also present in marketing and communication where social networks became a huge channel of visibility.
Can you give us a practical example of how you have helped a client to add value to their business?
We have started 15 months ago a professional relationship with a company that operates in a highly regulated sector and that had a difficult economic-financial situation, distant relationship with the regulator, involved in judicial and antitrust matters that seriously affected its development. The condition we demanded was to be able to take control of all the advice in a comprehensive way, in order to manage the strategy in all the angles that a company has. After a complete survey of the situation and general diagnosis, a strategy was drawn up that would cover all the angles, not only the legal, contractual, regulatory, but also the corporate, financial, and competition, transforming its weak position into a strong, reorganized company, a new financial restructuring plan, new corporate governance, a huge improvement in the regulator's perception of it, and defending its market position with all legal instruments.
Are clients looking for stability and strategic direction from their law firms – where do you see the firm in three years' time?
Absolutely. A professional relationship of stability with the client allows a greater knowledge of all the relevant aspects of the client, its needs, the history behind certain decisions or adopted strategies. It is also highly valued to deal with the same professional and not that they are changing the interlocutors all the time.
One of our assets is that we do not rotate professionals, we manage to have long relationships with clients and maintain the same team, with new interventions when a specialization requires it. As for receiving routing in strategies without a doubt is one of the aggregate values expected from legal firms. Correct technical answers and in time is not enough, it is necessary to provide strategy, to have the capacity to anticipate the problems that are coming or the changes in the regulation, to be able to guide them in time.
Our firm is implementing a development and internationalization plan that was conceived a couple of years ago with expert advice. We are very happy with the achievements already made. The results show us that we are on the right path. We have incorporated key people and we are in a process of incorporating outstanding professionals at the national and international levels that will undoubtedly allow the positioning objectives laid out to be reconciled. We have already positioned among the country's most representative firms in M&A and banking & finance. We estimate that in three years our firm will achieve the same results in tax and litigation.
Top Tier Firm Rankings
Firm Rankings