Biaggi Abogados > Santo Domingo, Dominican Republic > Firm Profile
Biaggi Abogados
Offices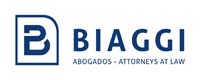 Biaggi Abogados
LA JULIA, 403
ABAHAM LINCOLN AVENUE
SANTO DOMINGO DN
Dominican Republic
Biaggi Abogados > The Legal 500
Rankings
Biaggi Abogados
 has expanded its dispute resolution practice to cover inheritance, labour, environmental, corruption and corporate crime, and bankruptcy and insolvency cases, as well as civil, commercial and administrative litigation. In particular, the team has recently been active in several high-profile criminal cases, led by practice co-head
Gustavo Biaggi
. His fellow co-head, the '
outstanding
'
Wanda Perdomo
, is the key contact for local and international arbitration and mediation, and '
very valuable
' senior associate
Heidy Guerrero
 is noted for civil, commercial, administrative and labour litigation.
Practice head(s):
Wanda Perdomo; Gustavo Biaggi
Testimonials
'It is a firm that knows how to work as a team. They are always there when you need them. Heidy Guerrero is a complete professional who combines dedication, integrity, a positive disposition, availability and, above all, efficiency in all her efforts. My words cannot describe such a professional.'
'This team has no comparison. The personalised treatment of the client, the attention to detail, the time they invest in educating us, the availability, the flow of communication, the sense of urgency and the timely coordination are key elements which makes their service stand out.'
'There are so many pluses that I wouldn't know where to start listing them. Heidy Guerrero exceeds any expectation that we could have had when choosing someone to represent us in any dispute (no matter how big or small). The trust developed is such that before making any decision, both in the company and personally, we make a consultation call to her.'
'We have worked with different renowned firms, however, we have never achieved what we treasure today from this relationship: full trust and openness, a sense of sympathy for our company, clear and continuous communication, professional advice focused on permeating knowledge and establishing mechanisms to prevent future disputes, exhaustive documentation of each case, and weekly and monthly summaries and reminders of the cases dealt with.'
'Heidy Guerrero is a very valuable resource for us.'
'It is a prestigious firm. Wanda Perdomo is outstanding – she is highly responsible and collaborative.'
'What makes the firm unique is its ability to handle all branches of litigation with the same level of quality. The personalised treatment of clients, the availability, the sense of urgency and the assertiveness of their advice, as well as the impeccable management of legal strategy, make them superior to other firms.'
'Wanda Perdomo and Heidy Guerrero stand out for their extensive knowledge of different kinds of litigation, great practical skills and coherent approach, as well as their ability to mitigate risks, deliver clear expectations and provide an excellent service, which makes you feel valued and informed at all times.'
Key clients
Jose Dencil Mera Jiménez
Grupo Eólico Dominicano
Jean Alain Rodríguez Sánchez
Verde Eco Reciclaje Industrial (VERI)
JMMB Banco de Ahorro y Crédito
JMMB Fondo de Inversión Cerrado Inmobiliario
Grupo ReadJean Alain Rodríguez Sánchez
Little Caesars Pizza
Soventix Caribbean
Grupo Selman
Work highlights
Leading the defence of Jean Alain Rodríguez Sánchez, the former attorney general of the Dominican Republic, in light of his pre-indictment by the Public Corruption Specialised Unit of the Attorney General on alleged public corruption charges.
Leading the criminal defence of Jose Dencil Mera Jiménez in a complex case involving a pre-indictment by the Attorney General and the insolvency of his commercial companies.
Representing Verde Eco Reciclaje Industrial (VERI) in constitutional and administrative processes seeking to obtain full compliance with environmental law and a pivotal constitutional ruling ordering the Ministry of the Environment effectively prohibiting the exportation of used acid-lead batteries.
Advising clients from highly regulated sectors, including renewable energy, insurance, finance, telecoms and free trade zones, is a key area of expertise for
Biaggi Abogados
. The team handles the full life cycle of corporate projects from due diligence, M&A and corporate reorganisations to corporate governance and regulatory compliance issues. Firm founder
Gustavo Biaggi
 and
Edward Pina
, whose practice spans the energy, financial, aviation, hydrocarbons, tourism and pharmaceutical industries, lead the team.
Wanda Perdomo
 and
Rosa María Mena
 are also notable contacts.
Practice head(s):
Gustavo Biaggi Pumarol; Edward Pina
Testimonials
'Wanda Perdomo is always accessible and available.'
'It has been a great relief for me to find a team that I can trust with my eyes closed. They have really taken care to make us feel at home, accommodating our needs and foreseeing all possible scenarios.'
'Edward Piña manages our corporate affairs to our complete satisfaction. Not only does he thoroughly study each case and define the best plan of action, but he also takes the time to educate us along the way, explaining, as many times as necessary, the possibilities, risks and best practices in each situation. His support has been key to reaching many of the achievements that make us proud today. His openness, warmth and meticulousness make the service he provides unmatched.'
Key clients
Griffin Global Asset Management
Bain Capital
JMMB Bank
Grupo Read
LCPZ Dominican Republic (Little Caesars)
Bupa Global Latin America
Divertia
Aruze Gaming International
Jaisac
Muñoz Rosado Family Trust
SICPA
Ecoener
Consorcio Energético Punta Cana Macao
Iprocell
Work highlights
Advising Griffin Global Asset Management on all regulatory and commercial matters regarding the acquisition, registration and lease  of five Boeing 737-8 aircraft to a new national airline, Arajet.
Advised Bain Capital on the due Diligence of local airline Arajet and the acquisition of a majority equity investment.
Advised Grupo Read on a corporate reorganisation which involved creating various holding companies focused on health, real estate, intellectual property and other investments.