Vella Pugliese Buosi e Guidoni Advogados > São Paulo, Brazil > Firm Profile
Vella Pugliese Buosi e Guidoni Advogados
Offices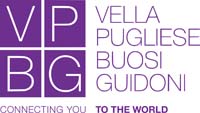 Vella Pugliese Buosi e Guidoni Advogados
RUA SÃO TOMÉ 86
17TH FLOOR
SÃO PAULO, SP, 04551-080
Brazil
Vella Pugliese Buosi e Guidoni Advogados > The Legal 500
Rankings
Vella Pugliese Buosi e Guidoni Advogados
combines '
solid legal knowledge
' with '
an excellent understanding of the business context
'. A distinguishing feature of the practice is its track record in private equity deals; in this field, the firm counts leading Brazilian and international private equity funds among its clients. Its varied client base also includes significant names in the energy, healthcare and financial services sectors, among others. Through its strategic alliance with
Dentons
, the firm has access to an extensive office network that makes it well placed to advise on cross-border transactions. Its association also gives the firm access to NextLaw Labs, a collaborative innovation platform focused on developing and implementing new legal tech. Its Brazil-based lawyers are also involved in a number of D&I initiatives at a global level;
Bruna Gobbi
and
Gabriella Maranesi Najjar
's involvement in the broader firm's networking and mentoring programme, WomenLead, is one example. In addition to gender, other key pillars for the firm's extensive D&I Committee include LGBTQIA+, race and persons with disabilities. Founding partners
Rodrigo Vella
and
Frederico Buosi
lead the team;
Denise Chachamovitz Leão de Salles
and associate 
Natália Brassaloti
is another key contact. Associate
Jorge Kou
 left the firm in May 2021.
Practice head(s):
Rodrigo Vella; Frederico Buosi
Testimonials
'VPBG provides, in addition to the solid legal knowledge in its team, an excellent understanding of the business context combined with a joint work stance. With this, we have much less rework throughout our projects. This culture and approach of partnership exists not only in the members but in all the associates who were part of our projects.'
'Frederico Buosi navigates with exceptional clarity and capacity with the different hierarchical levels of the projects, both internally and with the teams on the other side. He manages to adapt and clarify themes and, given this capacity, quickly manages to converge on consensus in his recommendations. Associate Natalia Brassaloti has been instrumental in the progress of the projects and offers proposals and alternatives, often bringing examples and contexts from other industries.'
'Proximity, accessibility, understanding of the business, proposal of creative and feasible solutions.'
Key clients
Notredame Intermédica
Bain Capital
Total Group
Fresenius Medical Care
Pátria Investimentos
Blackstone Capital
Grupo Pão de Açucar – GPA
TPG Capital
Alelo
Terna
Elopar
Via Varejo
CGG Veritas Group
Naturgy Group
Biomedical Distribution Mercosur
Archimed
EuroChem Group
KKR
Companhia Energética de São Paulo
Lassalle College International
Rumo
Roku
Tatra Trucks
Canopy Growth Corporation
Hi Technology Corp
Metro Storage Brazil
MF Founders FIP Multiestratégia
Work highlights
Advised NotreDame Intermédica on the acquisition of Laboratórios de Análises Clínicas Lab-Clin, Medisanitas Brasil and Hospital e Maternidade Santa Brígida, involving over R$1bn.
Assisted GNDI in highly complex roll-up acquisitions of hospitals, clinical centres and health insurance operators.
Advised Terna, an Italian listed state-owned energy company, on the acquisition, by its subsidiary Terna Plus, of the controlling stake in two concessionaires to 30-year term concessions to construct and operate around 350km of transmission lines in Brazil.
Vella Pugliese Buosi e Guidoni Advogados has a multi-faceted practice that brings a strong mix of regulatory and transactional expertise to the table. The firm is well versed in a wide range of public debt offerings, including debentures and real estate receivables. In addition, the lawyers have good expertise advising clients on related governance and strategic matters. Practice head Gabriella Maranesi Najjar has over 20 years' experience, and works closely with Frederico Buosi. The firm's strategic alliance with Dentons adds an international dimension to its offering.
Testimonials
'It is a very dedicated team and attentive to the needs of customers. They are always available.'
'Luís Otávio Pinto is a great associate, extremely technical and dedicated.'
Key clients
Companhia Paranaense de Energia – Copel (Grupo Copel)
Toronto Stock Exchange
Banco Santander (Brasil)
Banco BTG Pactual
BofASecurities
Citibank
Ebes Sistemas De Energia
RB Capital Companhia de Securitização
Rumo
Neuberger Berman Services
Grupo CCR
Totvs
Braskem
Iclinic Participações
Fibra Experts Empreendimentos Imobiliários
Eqi Agentes Autônomos De Investimentos
Work highlights
Advised Bank of America Merrill Lynch on the Brazilian law aspects related to the $500m offering of senior secured notes by Navios South American Logistics.
Advised EQI Agentes Autônomos de Investimentos and its controlling shareholders on the termination of its  distribution agreement with XP Investimentos and the subsequent agreement of new distribution agreements with BTG Pactual CTVM.
Advised real estate company Fibra Experts Empreendimentos Imobiliários on a R$500m issuance of real estate recievables certificates.
The compliance department at Vella Pugliese Buosi e Guidoni Advogados benefits from the firm's association with Dentons, which gives it enhanced visibility and capability to handle cross-border matters. Under the leadership of the highly experienced Denise Chachamovitz Leão de Salles, the team acts for a range of companies in the healthcare, infrastructure and oil and gas sectors, among others, in compliance due diligence and background checks, internal investigations and negotiations with the authorities. The firm offers clients a range of technological tools, including the Global Anti-Bribery Tool, an interactive, web-based platform that allows users to compare anti-bribery legislation across multiple jurisdictions.
Practice head(s):
Denise Chachamovitz Leão de Salles
Key clients
Canopy Growth Brasil Biomedical
News Corporation
Roku
Zurich Insurance Company
Hi Technology Corp
Grupo CCR
Work highlights
Assisting Roku in all legal matters related to its entry in the Brazilian market, including assessing compliance related risks and preparation of policies and guidelines regarding compliance matters.
Advising Canopy Growth Brasil Biomedical on several compliance regulatory matters regarding the cannabis legal framework in Brazil.
Assisting HI Technology Corp in anti-corruption compliance due diligence within the context of an M&A transaction.
Offering broad services that span public law-related claims and litigation involving financing contracts, corporate restructuring, transactions and energy issues, Vella Pugliese Buosi e Guidoni Advogados is well versed in 'resolving complex disputes'. Acting for construction and oil and gas companies in class actions related to environmental matters is an area of particular strength for the practice, which often works with the firm's Brasília office in cases before the superior courts. Antonio Celso Pugliese stands out for his work in judicial disputes in the construction and financial sectors. Carolina Mansur is well regarded for insolvency and bankruptcy-related litigation, while commercial and technology disputes are among Nahima Müller's key areas of specialism.
Practice head(s):
Antonio Celso Pugliese; Carolina Mansur; Nahima Müller
Testimonials
'The litigation team is really excellent. Their business knowledge is impressive.'
'Carolina Mansur is available and committed to clients.'
'The practice provides a service of excellent technical and professional quality. It is capable of resolving complex disputes. I recommend Celso Pugliese as an individual.'
'I would like to highlight Nahima Muller. She stood out for her differentiated performance.'
'Celso Pugliese is a reference in strategic civil cases. He is a senior partner of the group, but he remains a reference in complex cases, where it is necessary to see more than the rules of civil procedure. He also stands out for his enormous knowledge of the oil and gas sector.'
Vella Pugliese Buosi e Guidoni Advogados brings together specialists in public law, regulatory issues and infrastructure projects who act for clients active in a range of industries, most notably basic sanitation and airports. The team is equipped to guide clients throughout all stages of bid procedures, and is also skilled at assisting in negotiations with regulatory agencies and handling administrative proceedings carried out by the audit courts. Concessionaires often seek Fernando Villela de Andrade Vianna's advice on an array of infrastructure and public law-related issues. With a strong background in public administration and regulatory agencies, Renato Otto Kloss is routinely engaged by companies in the sanitation sector in relation to new concessions and PPP agreements.
Practice head(s):
Fernando Villela de Andrade Vianna; Renato Otto Kloss
Testimonials
'High level of professionalism, strong knowledge of the topics, ethical compliance and responsiveness in implementing solutions.'
'Fernando Vilella is versatile, effective and offers practical advice.'
'Its professionals understand the client's business and come up with innovative solutions. I recommend Renato Otto Kloss for his technical knowledge and commitment to the client.'
'Fast service and competence. Renato Otto Kloss is an excellent lawyer.'
'Fernando Villela de Andrade Vianna is extremely knowledgeable of infrastructure and PPP law. His dedication and client-focused approach is second to none.'
'Availability of professionals and close monitoring of matters of interest to the client.'
'Fernando Vilella stands out for his availability, clarity of ideas, and multidisciplinary expertise.'
Key clients
World Bank Group
Allonda Engenharia e Construção
Engeform Engenharia
Concessionária do Aeroporto de Salvador
São Paulo Catarina Aeroporto Executivo
Amazon.com Services LLC
Sindicato das empresas de transporte de passageiros no estado de minas gerais – SINDPAS
Aegea Saneamento e Participações
Allonda Ambiental
Work highlights
Assists Allonda Engenharia e Construção in a set of 14 public bids for the contracting of engineering works (basic sanitation) within the scope of the clean-up project of the Pinheiros River.
Representing Sindicato das Empresas de Transporte de Passageiros no Estado de Minas Gerais – SINDPAS in a strategic lawsuit against a startup concerning ground transportation.
Acting for the newly established Concessionária Sudeste do Brasil (ASeB), which was awarded in the fifth bidding round and is now responsible for the operation of the airports of Vitória and Macaé, in regulatory matters and issues that arise out of the concession agreement.
Vella Pugliese Buosi e Guidoni Advogados offers a comprehensive tax service to its domestic and international clients. The team has been busy providing structuring support on several high-profile M&A transactions, both for corporates and investment funds. The dispute lawyers regularly represent clients at the municipal, state and federal level, both on direct and indirect tax matters. Antonio Carlos Guidoni Filho is popular with clients, having built a strong track record in contentious and non-contentious issues. André Lemes is also highly experienced, particularly in the energy and agribusiness sectors. Clients also benefit from the firm's association with Dentons.
Practice head(s):
Antonio Carlos Guidoni Filho; André Ricardo Lemes da Silva; Juliana Martins Skolimovski Gaia da Silveira; Helena Vicentini de Assis; Carlos Eduardo de Biasi
Testimonials
'Close follow-up to the client, quick and conclusive reports and very qualified team.'
'Antonio Guidoni has a lot of technical knowledge especially in matters of high complexity, as well as extensive knowledge of the procedures related to CARF.'
'They manage to demonstrate and prove with mastery all the arguments and facts. They understand and portray the client's wishes accurately and properly.'
'Understanding the routines and difficulties of operations. Closeness to the client and quality of services provided. Ethics and commitment, in addition to the quality of services provided.'
'Antonio Carlos Guidoni is always present in prevention and litigation. It gives us a lot of security and tranquility.'
'The office stands out as it provides extreme quality, both in terms of the technical legal aspect and in administrative issues essential to the execution of the service provision for a large company.'
'Helena Vicentini, Juliana Silveira, Antonio Carlos Guidoni and Thamirys Scapin are recommended.'
'Antonio Guidoni is a reference in tax matters, especially in administrative tax litigation. He has a lot of technical knowledge, especially in highly complex matters, as well as vast knowledge of the procedures related to CARF.'
Key clients
Companhia Paulista de Força e Luz – CPFL Group
ESPN do Brasil Eventos Esportivos
Foz do Chapecó Energia
TOTVS
Sabic Innovative Plastics South America – Indústria e Comércio de Plástico
Gavilon do Brasil Comércio de Produtos Agrícolas
Odebrecht Engenharia e Construção Internacional
Fraport Brasil
Sindicato da Indústria da Energia – SINDIENERGIA
Usina São Manoel
Usina de Açúcar Santa Terezinha
Roku, Inc.
ESPN do Brasil Eventos Esportivos
NotreDame Intermédica
Patria
Harvard Management Company
Cerdia Brasil Industria E Comercio
Fresenius Medical Care
Fidelity National Serviços De Tratamentos De Documentos E Informática
Hospital E Maternidade Santa Joana
Cteep – Companhia De Transmissao De Energia Eletrica Paulista
Santo Antonio Energia
Zebra Technologies
Farmabase Saúde Animal
Energisa
SABIC Innovative Plastics South America – Industria e Comércio de Plásticos
Usina Santo Antonio
Interfloat Corretora De Mercadorias E Futuros
Kroton Educacional
Park Hotels & Resorts
Banco Citibank
Combio Energia
Work highlights
Provided tax assistance to NotreDame Intermédica Group (GNDI) in complex roll-up acquisitions of hospitals, clinical centres and health insurance operators for over R$1bn.
Advised Patria Investimentos on tax issues linked to several acquisitions including the acquisition of the control of Procifar Distribuidora.
Representing CPFL Energia Group in over 300 strategic tax disputes.
Vella Pugliese Buosi e Guidoni Advogados has an active borrower and lender side practice, with a notable following among several key international banks. Its advice ranges from the transactional through to the regulatory, with particular strengths in project and trade finance. Lead partners Rodrigo Vella and Gabriella Maranesi Najjar are both active in this area, and have a strong pedigree for cross-border transactions. The firm's strategic alliance with Dentons adds weight to its multi-jurisdictional capabilities.
Practice head(s):
Rodrigo Vella; Gabriella Maranesi Najjar
Key clients
Terna
Companhia Paranaense de Energia – Copel (Grupo Copel)
Bank of America Merryll Lynch
Banco Santander (Brazil and Spain)
Banco BTG Pactual
Barclays Bank
Cooperatieve Rabobank
Morgan Stanley
Citibank
Rumo
State Bank of India
PNC Bank, National Association
Lassalle College International
PayPal
Mirador – Minería, Ingeniería y Construccion
Roku
Work highlights
Advising Terna, an Italian listed energy company, through its subsidiary Terna Plus, in connection with the financing to develop two concessions to construct and operate 350km of transmission lines in Brazil.
Advising Rabobank on the Brazilian law aspects of its supplier finance programme involving more than 42 jurisdictions, including Brazil.
Advised Barclays Bank on the Brazilian law aspects of a revolving credit facility granted to S4 Capital Acquisitions 3, a subsidiary of S4 Capital.
Vella Pugliese Buosi e Guidoni Advogados is regularly called on by clients for assistance with contentious and non-contentious environmental matters; the firm's proven track record in environmental litigation involving licensing issues, oil spills, public civil actions, air pollution and tailings dam failures is a particular draw. The practice generally acts for clients operating in industrial sectors with a high environmental impact, including agribusiness, chemicals, steel production, mining and biotechnology. Practice head Anderson Moura has been increasingly active assisting financing institutions and infrastructure clients with environmental issues. Administrative proceedings are another strong point for the department.
Testimonials
'The firm stands out for its ability to deal with complex issues in a pragmatic and practical way. They are not limited to theoretical knowledge. They can realistically assess risks and effectively propose solutions. The analyses and opinions have effectively contributed to our decision-making.'
'I worked with Anderson Moura. He had very solid legal knowledge and extensive practical experience to offer realistic solutions to our cases. His opinions were always very well grounded and clear. He was able to offer solutions that we hadn't yet found.'
'VPBG has been serving us for some time in matters related to environmental law. What differentiates the firm from others is the service and know-how.'
'Without a doubt, the highlight of VPBG is the service provided by Anderson Moura. He has a good legal background, clear and objective communication skills and an ability to understand technical environmental issues that allows the preparation of differentiated legal documents.'
'VPBG's lawyers seek to know and learn as much as possible about the problems related to the legal process in order to be able to weave the best procedural defence. Defences are very well founded, both on the legal side and on the technical side. I highlight Anderson Moura, who is the professional I have more contact with in legal matters.'
'The environmental team works with a business vision, strategic mindset, technically supporting clients in the decision-making process. I recommend Anderson Moura, whose expertise and partnership has largely helped the activities developed by our company's legal department in recent years.'
'Availability, quick return and great technical knowledge. Anderson Moura is an excellent professional, who is respectful, attentive and committed to clients.'
Key clients
Mosaic Fertilizantes P&K
Danone
BRF
Usiminas – Usinas Siderúrgicas de Minas Gerais
Buckman Laboratórios
Modal DTVM
Fospar
Vella Pugliese Buosi e Guidoni Advogados has an experienced team led by Marcos Renato Gelsi dos Santos, who has over 20 years' in the market and advises on strategic consulting and litigation issues. The practice has built up longstanding relationships with major employers from across several key industries, including manufacturing, telecoms, logistics and food services. Clients also benefit from the firm's broad international reach, which is enhanced by its strategic alliance with Dentons.
Practice head(s):
Marcos Renato Gelsi dos Santos
Key clients
Arcos Dourados Comércio de Alimentos
BRF
Braskem
Fibra Experts
Quanta Geração
Zebra Technologies
Capital Markets Company
Intelsat Brasil Serviços de Telecomunicações
Medartis Importação e Exportação
Eletromídia
Roku
Horiens Consultoria e Corretora de Seguros
Work highlights
Advising Arcos Dourados Comércio de Alimentos (McDonalds) in a class action in which the Labour Prosecutor's Office alleged that the client restricted the use of restrooms by its employees.
Advising Roku on day-to-day matters (employment requirements, training, risks in the operation) and in strategic ones, such as employment agreement drafts, labour union classification and hiring/termination of services providers.
Defending BRF against a labour claim filed by a former high-level employee.
Vella Pugliese Buosi e Guidoni Advogados >
Firm Profile
Founded in 2005, Vella Pugliese Buosi e Guidoni Advogados is a Brazilian full-service law firm with offices in Sao Paulo and Brasilia. With a talented team of 160 professionals, the firm offers a personalized service that goes beyond the traditional legal practice: it aligns its activities to clients' goals, helping them to improve their results and business. Clients include large Brazilian and international companies of different industries and business areas such as telecommunications, investment funds, agribusiness, energy, banking, technology, construction, and food and beverage.
With our strategic alliance with Dentons (https://www.dentons.com), the world's largest law firm with more than 12,000 lawyers operating from offices in more than 80 countries on six continents, we can serve clients anywhere in the world with the same level of efficiency and readiness that we practice in the local market.
Main areas of practice
Corporate/M&A: mergers and acquisition transactions, investments and divestitures, restructurings and corporate reorganizations, partnerships and joint ventures and legal due diligences.
Contracts: domestic and international operational and commercial contracts.
Banking and finance: direct loans and financings, cross-border financings, syndicated loans, project finance, development banks' and multilateral agencies' financing.
General corporate practice: incorporation, maintenance and liquidation of Brazilian companies, foreign investments, foreign exchange control and currency remittances.
Competition/antitrust: antitrust device, submission and opposition of concentration acts, antitrust administrative and judicial proceeding (eg cartels, distribution, relationships, abuse of dominant position) and investigations of commercial defense (eg dumping).
Tax: tax planning, tax benefits programs, and administrative and judicial litigation assistance.
Litigation and arbitration: civil, commercial, corporate and capital markets litigation, bankruptcies and reorganisations, arbitration and alternative mechanisms for dispute resolutions.
Real estate: purchase and sale transactions, title and ownership investigations, developments, O&M and lease agreements.
Labor and social security: labor litigation, labor advice, union negotiation, compensation and benefits planning.
Intellectual property: IP contracts, licensing and technology transfer, trademarks and patents, copyrights and software protection.
Regulatory and administrative: administrative litigation in administrative courts and regulatory agencies, in government contracting, such as public bids, concessions and public-private partnerships – PPPs, and in consulting work relating to public services, such as ports, airports, highways, railways, energy, oil and gas, mining, telecom, radio and TV.
Telecommunications and technology: regulatory and transactional work in the technology and telecom industries with an excellent track record in the ITO and BPO industries, acting for customers and vendors.
Internet and media: privacy data protection, cybersecurity, internet and e-commerce contracts and regulations, directed marketing and social media, gaming, IP disputes in cyberspace, domain name disputes, and media contracts and regulation.
Environmental: structuring and implementation of projects with environmental impacts, assessment of environmental compliance, administrative and judicial defense in proceedings and law suits involving environmental matters.
Staff Figures
Other fee-earners : 107 Total staff : 160
Languages
Portugese English (fluent) Spanish
Memberships
IBA (International Bar Association) ABA (American Bar Association) IFA (International Fiscal Association)
Other
Contacts : 23
Diversity
Diversity & Inclusion
VPBG is committed to promoting a safe and inclusive environment, where everyone can feel free and respected, regardless of his/her/their race or ethnicity, culture, faith and spirituality, age, gender or sexual orientation. The firm nurtures a sense of belonging, cooperation and support among its members, aware that the plurality of ideas arising from a truly diverse place to work is an invaluable asset.
VPBG counts with its own D&I Committee called VPBG+ a program to support and strengthen local efforts in order to create opportunities for an open debate through Affinity Groups (ERGs), counting on members from all areas of the firm, including non-legal, with different level of seniorities, as main leaders of the initiatives, as follows:
Sponsor: Frederico Buosi (founding partner)
Gender AG: Gabriela Najjar (corporate partner); Bruna Gobbi (corporate partner) and Helena Vicentini (tax partner)
LGBT+ AG (Glow Brazil): Juliana Silveira (tax partner) and Samantha Santos (labour law paralegal)
Ethnics AG: André Avillés (civil senior associate) and Vanessa Oliveira (controllership analyst)
People with Disabilities AG : Ligia Fávero (civil senior associate); Isabella Rovesta (corporate associate) and Walter Oliveira (real estate jr associate)
The keystone targets set in increasing our hiring rates for minority ethnic groups and disabled persons and ensuring a safe space for all the LGBTQIAP+ and female team members. As a part of our strategy, VPBG has invested in developing and promoting its long term female staff as much as adopting an inclusive recruitment approach for women when seeking new talent in the market. Besides, in order to take its positioning and compromise with D&I in a place outside the firm, VPBG is involved in external projects, such as "Beequal", a program to support families with children between 0 to 12 years old who has any kind of disability.
Also, together with Dentons, VPBG takes part into several D&I initiatives at global level, such as: WomenLead (a program created to improve women in legal network, as well as to provide mentorship for young female lawyers, counting with partners Bruna Gobbi and Gabriella Najjar as co-lieders in Brazil), DentonsGlow (LGBT+ lawyers affinity group, counting with the senior associate Juliana Silveira as the Representative for Latin America and the Caribbean Regions), Black Professional Network (Black lawyers affinity group), DentonsFusion (Asian lawyers affinity group) and NextTalent (a platform created to support its lawyers and other law firm professionals' career goals, by focusing on the capabilities needed to be successful in the law firm of the future –  its sessions were crucial in bringing together the worldwide firm during the pandemic).
Pro Bono
Lead by our partner Rodrigo Vilardo Vella and our senior associate Fernando Henrique Lopes, VPBG helps institutions through pro bono work in relation to all legal aspects involved in their activities, such as corporate, tax, labour and IP.
VPBG assists Fundação Estudar and Turma do Jiló, which have highly qualified programs for social inclusion through education; Brasscom, a non-profit association whose purpose is to promote the information technology sector in Brazil; Renova BR, a non-profit association whose purpose is to promote the formation of political leadeprships in Brazil; Construide, a non profit association focused on building or repairing houses for needy people and families; among others such as Endeavor and União SP.
Among other relevant works are: (i) Assistance to Brasscom in relation to the legal aspects involved in the development of a digital platform to support the return to face-to-face work, which has helped several companies to follow a minimum retake protocol; (ii) Assistance to Renova BR in relation to definition of the tax treatment applicable to donations made to public hospitals engaged in the fight against COVID-19; and (iii) Assistance to Construide with regard to the tax deduction of the donations received.
Also, VPBG assisted Turma do Jiló, in relation to the legal aspects involved in a partnership with Instituto Serendipidade to develop the project "Escola de Impacto" which seeks to promote, in young people, competencies and skills in social responsibility. Our firm has been involved in reviewing the relevant agreements/documents and proposing adjustments in order to be compliant with the Brazilian tax legislation.
We are proud of our initiatives and our team hours dedicated to pro bono work, which has been growing every year.