Loeser e Hadad Advogados > Rio de Janeiro, Brazil > Firm Profile
Loeser e Hadad Advogados
Offices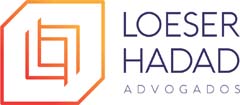 Loeser e Hadad Advogados
Russel street, 804 – 6th floor – Building Manchete
Centro – Rio de Janeiro
CEP 22210-907
Brazil
Loeser e Hadad Advogados >
Firm Profile
Founded in 1989, Loeser e Hadad Advogados  was established with a genuine vocation for assisting clients with business transactions worldwide.
Loeser e Hadad Advogados has a long tradition in the Brazilian legal market. It focuses on business law, with a sound practice on corporate, M&A and tax matters.
Over the years, the professional excellence, versatility and full commitment to clients became the main reasons for the growth of our office.
In addition, the corporate world's demands for specialized legal services kept intact one of the main values that distinguishes the firm: customized services pursuant to the particularities and needs of each client.
Such an approach, in association with the continuous striving to offer the best legal solutions to the modern corporate dynamics, became the basis for the firm's creative and innovative approach.
The team is comprised of partners and associates who have solid academic backgrounds and experience in their fields of expertise.
The firm adopts a strict quality control, with partner-led advice being paramount. The corporate department provides a full array of business law advice, covering issues such as business implementation, corporate governance, compliance,  regulatory, corporate restructuring, IPO related matters, divestments, M&A, including legal due diligence and post-closing advice, advising buyers and sellers alike.
Our network: Besides acting in the most important Brazilian legal and business centers, Loeser e Hadad Advogados maintains a close relationship with correspondent law firms abroad.
The professional collaboration of such an international network of attorneys-at-law enables Loeser e Hadad Advogados to render legal services that fully meet the complex challenges of globalization and allows it to provide complete solutions for the legal structuring of its clients' businesses in the world's leading jurisdictions, ensuring its professional independence and administrative and corporate autonomy.
Business sectors: Loeser e Hadad Advogados clients' portfolio includes several local and international clients, from a wide range of sectors, both regulated and non-regulated, including financial institutions, food and beverage, retail, automotive, health, medical devices, life science, pharma, energy, utilities, oil and gas, agribusiness, real estate, information technology and telecommunication.
Practice areas: Loeser e Hadad Advogados has a proper structure to practice in areas such as:
Corporate and mergers and acquisitions: Our assistance consultancy is focused on the specific business of each client, with a team of professionals specialized in the most diverse range of activities and industries. Today, this is it is one of the main practice fields of the firm and includes all legal assistance relating to any and all forms of acquisition, incorporation, merger, spin-off and , associations, setting-up and corporate reorganizations;
Tax law: with a multidisciplinary team having substantial knowledge of the legal and accounting aspects in tax matters and of the corporate environment, dedicated to carrying out work in the areas of tax consultancy and advice with high added value, always guided by creativity, innovation, ethics and technical rigor;
Contracts: we advise our clients in recommendation, structuring, negotiation and preparation of contracts, involving local or cross-border transactions foreign parties.
Compliance, regulatory and corporate governance: Loeser e Hadad Advogados has an expert team for structuring local and foreign companies' operations in Brazil. The team is able to perform various tasks so that the company is in compliance with the best market practices in its sector, from the fulfillment of regular corporate routines, to the implementation of corporate governance rules, compliance and other activities work developed to meet the specific demands of the clients.
Data protection and privacy:  this practice area counts on a highly specialized and trained team to serve its clients in all necessary demands for compliance with the data protection law, including the diagnosis of privacy, design and implementation of a data protection program adapted to the reality and characteristics of each company.
Projects and infrastructure: having a distinguishing approach in infrastructure projects in Brazil, providing complete legal solutions to our clients, either in the public or in the private sectors, from privatization legal modelling to the whole end-to-end legal support in public tenders, in several areas, including energy, sanitation, transportation, ports, airports, sports centers, and others.
Labor and employment: dedicated to both the advisory and the litigation areas, directed to advise clients in a preventive manner, based on innovation, ethics and technical accuracy. Our lawyers represent national and foreign companies from the most diverse economic sectors.
Tax and civil litigation: acting directly in all judicial and administrative level instances, including the Supreme Federal Court, the Superior Court of Justice, the Administrative Council for Tax Appeals, the Council for Appeals of the National Financial System and the Board of the Securities and Exchange Commission (CVM).
Main Contacts
| Department | Name | Email | Telephone |
| --- | --- | --- | --- |
| Corporate and Mergers and Acquisitions, Compliance, Regulatory and Corporate Governance, Projects and infrastructure and Data Protection and Privacy | Enrique Tello Hadad | enrique.hadad@lhlaw.com.br | +55 11 98178 7997 |
| Tax Law, Civil Litigation and Labor and Employment | Fernando Loeser | fernando.loeser@lhlaw.com.br | +55 11 98244 7118 |
Staff Figures
Partners : 5 Others fee-earners : 46 Total staff : 59
Languages
English Spanish Portuguese
Memberships
A well-established international network of foreign associates